It's finally here! The beginning of a fresh new year! We say goodbye to the crazy year that was 2020!
The January 2021 Meal Plan is full of easy recipes that I know you and your family will enjoy! Since it's still going to be a little chilly, I included some yummy soup recipes to keep your tummies warm and full! You'll find some great side dish and dessert ideas as well. Here's what you can expect: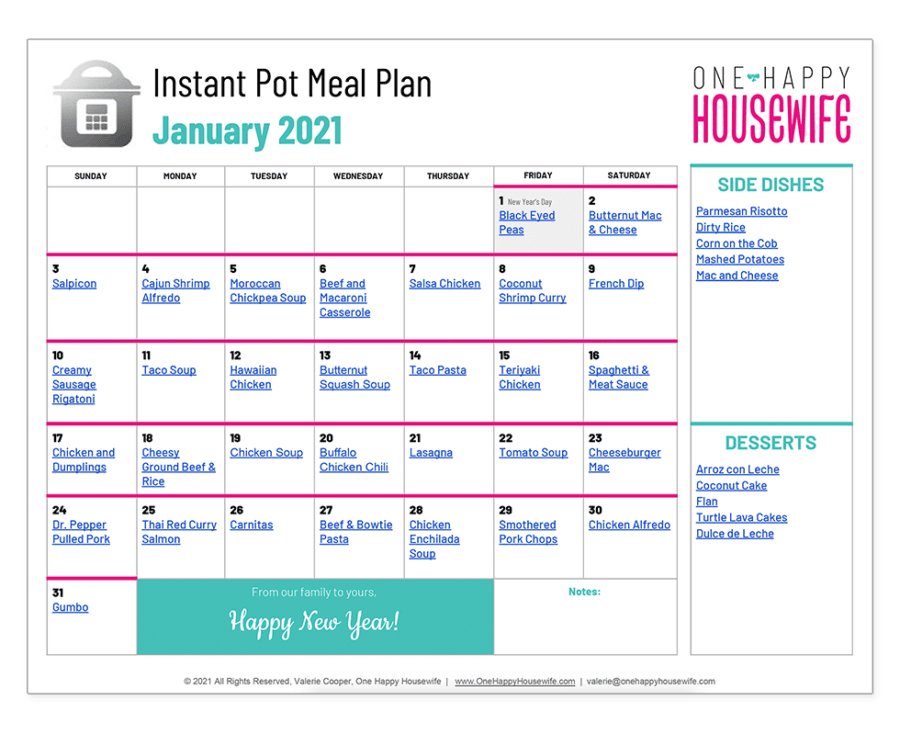 Instant Pot Soup Recipes
The cold, crisp weather of January is perfect for a warm bowl of soup. I've included plenty of wonderful Instant Pot Soup Recipes in this month's meal plan. You'll get to enjoy my simple and delicious Chicken and Dumplings, Vanilla Jalapeño Corn Chowder, and Broccoli Cheese Soups this month. These soups are sure to keep you warm on these cold, wintery days.
Chicken and Dumplings
There is nothing more comforting than my Instant Pot Chicken and Dumplings. Loaded with nutritious veggies, wonderful dumplings, and tons of flavor, this quick and simple recipe makes the perfect warm meal for the chilly days left before us.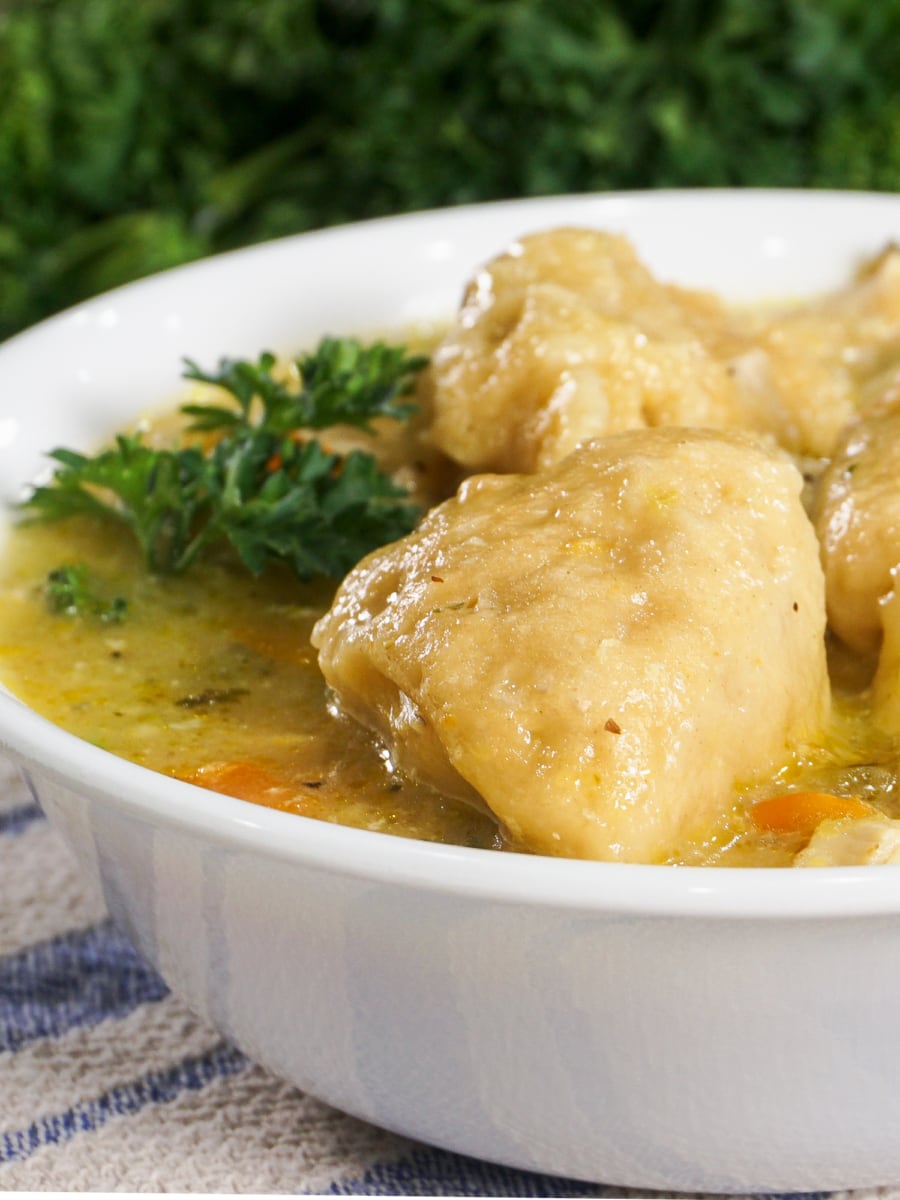 Vanilla Jalapeño Corn Chowder
My Instant Pot Vanilla Jalapeño Corn Chowder is full of warmth with just the perfect touch of sweetness. This creamy soup combines vanilla and corn with a bit of jalapeño and is sure to satisfy your tastebuds. The sweet warmth of this chowder is simply irresistible.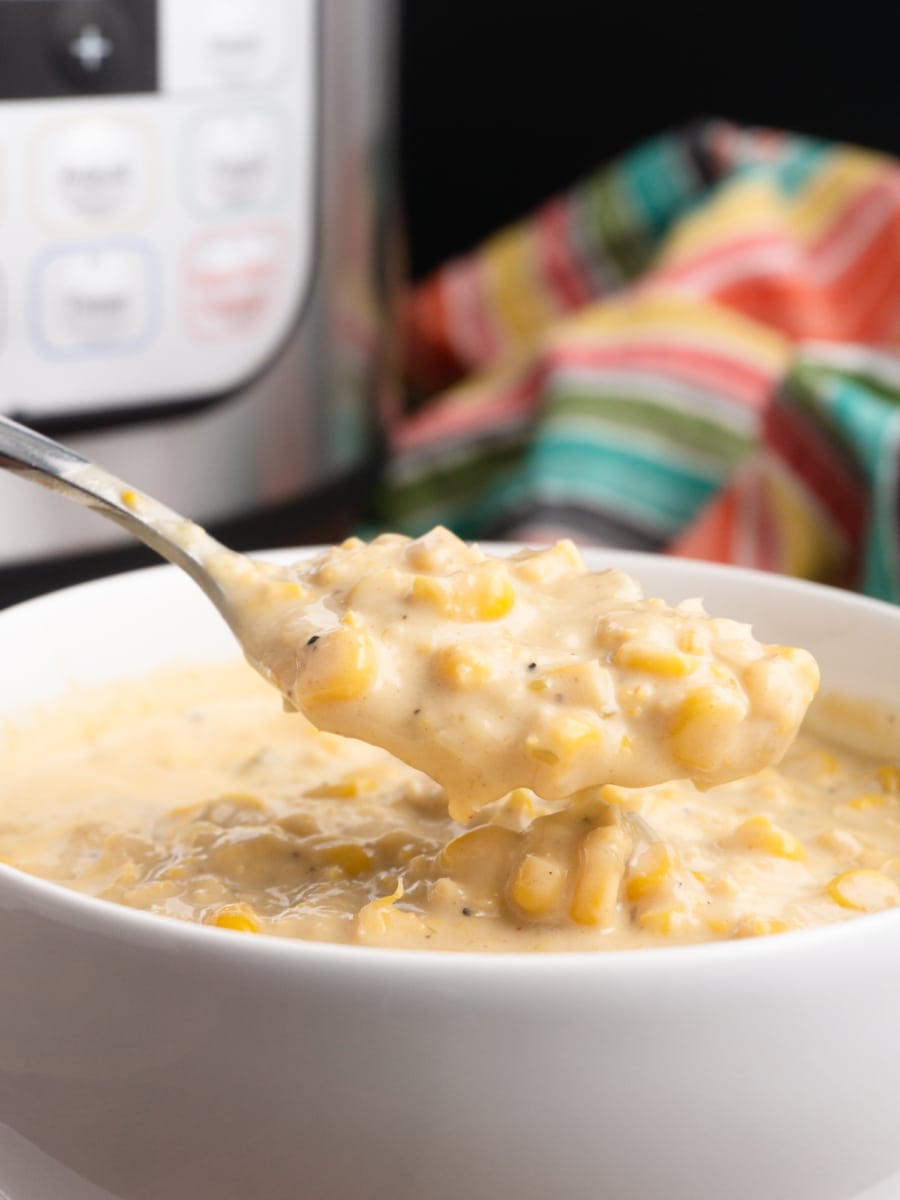 Broccoli Cheese Soup
You will love my Instant Pot Broccoli Cheese Soup. This hearty soup is so creamy, loaded with fresh broccoli and carrots, and full of cheesy flavor. A bowl of this comforting soup will warm your hungry tummy and soothe your soul.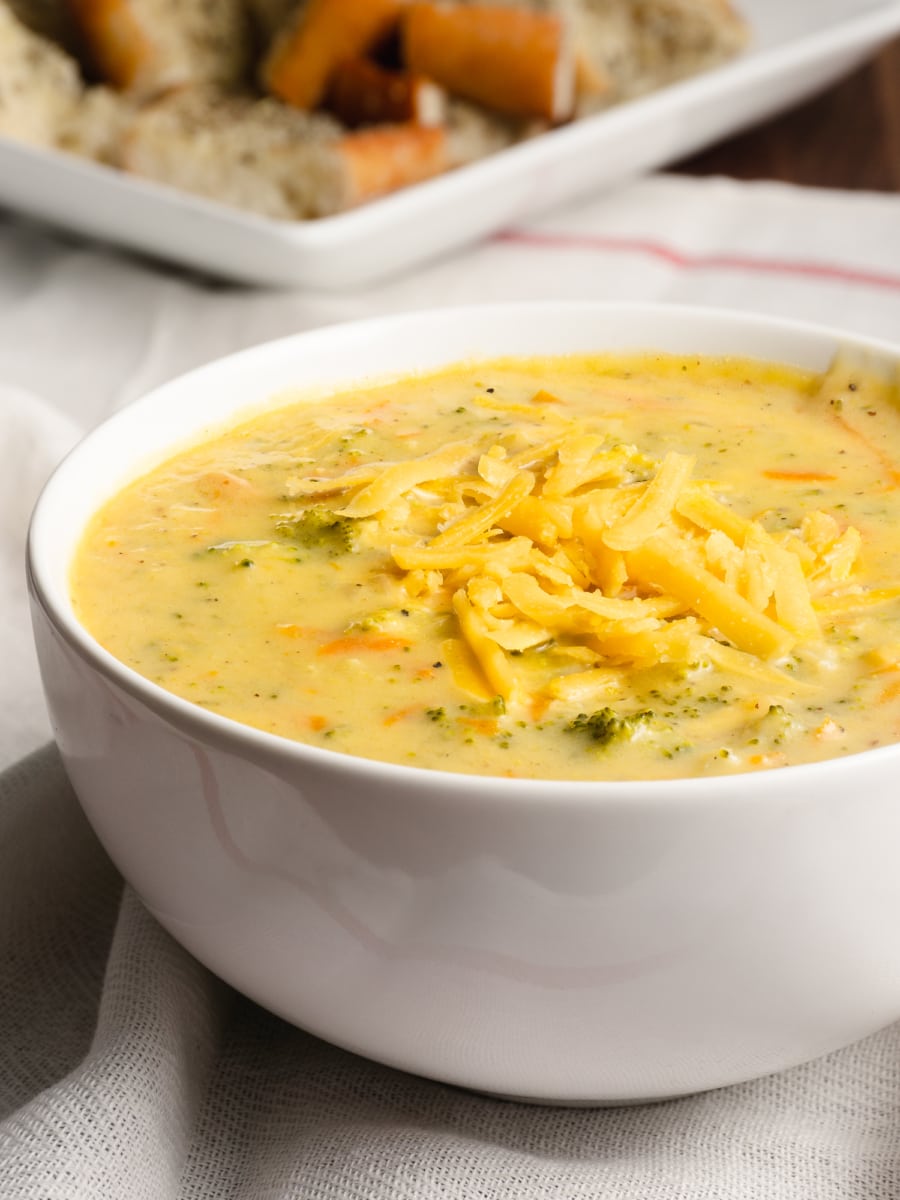 Instant Pot Pasta Recipes
In the mood for a hearty pasta dish? I have you covered with my Spaghetti and Meatballs, Tuna Casserole, and Beef and Bowtie Pasta. These Instant Pot Pasta Recipes are all simple, hearty, and delicious. They're perfect for a weeknight meal on a crisp and chilly day.
Spaghetti and Meatballs
My Instant Pot Spaghetti and Meatballs is the perfect traditional Italian dish to satisfy any hungry family. This one-pot pasta dish is the ideal weeknight meal because it takes less than 15 minutes to have on the table. Serve it with a side of homemade garlic bread for a complete meal.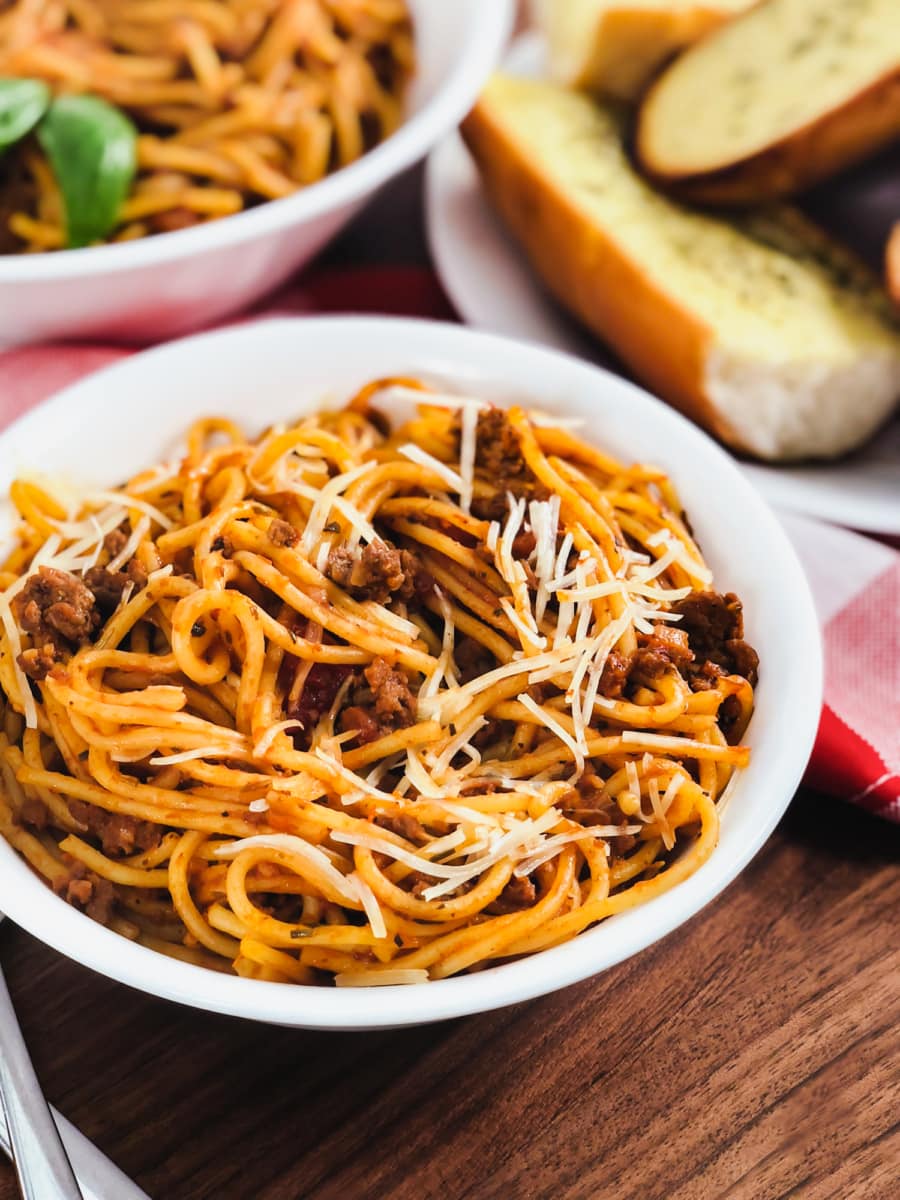 Tuna Casserole
My Instant Pot Tuna Casserole is incredible! This quintessential comfort meal uses simple ingredients and is quick and easy to make. This one is a perfect option for a warm and hearty weeknight meal.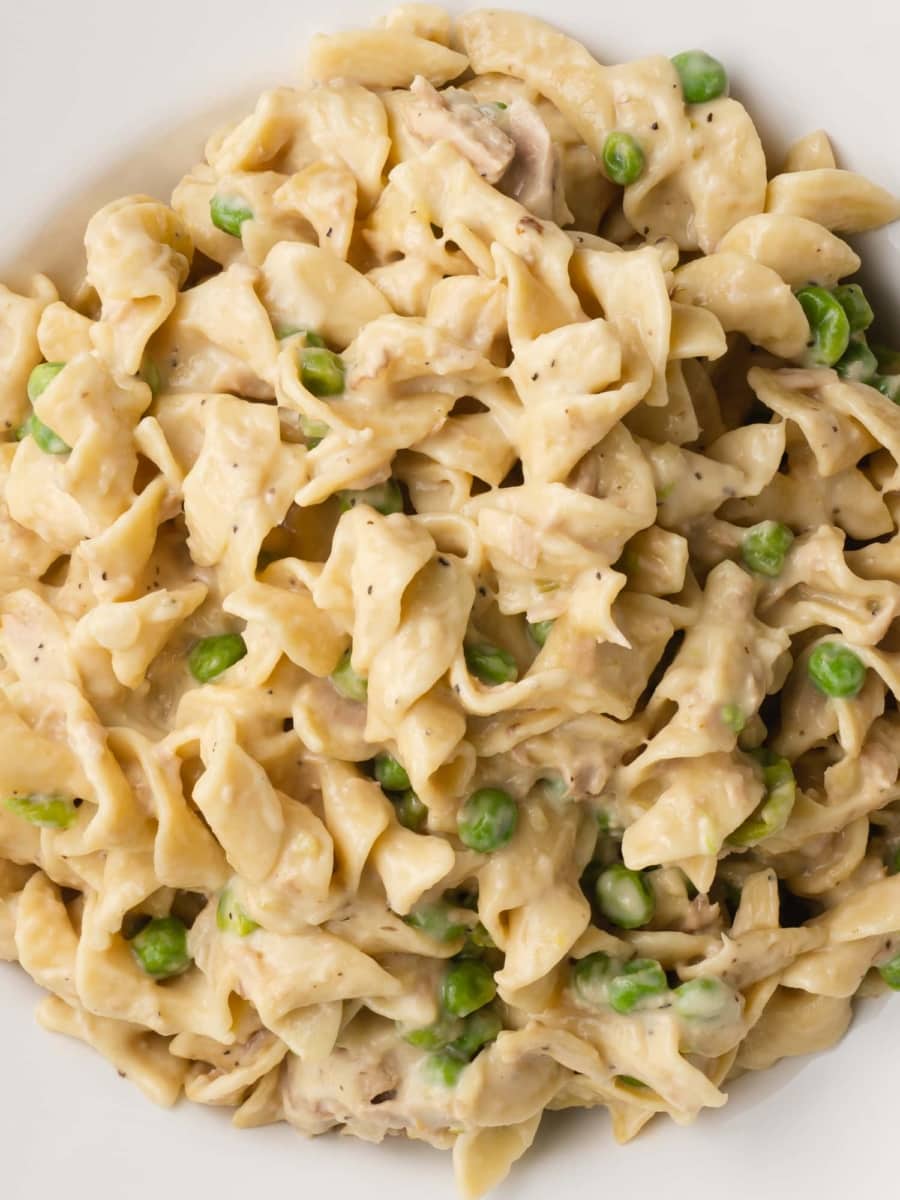 Beef and Bowtie Pasta
Need something super simple that the kids will love? My Instant Pot Beef and Bowtie Pasta recipe is so quick to make, and it is a favorite for my kids. Top it with some parmesan cheese and your kiddos are going to devour it and ask for seconds.
Instant Pot Sandwiches
There is no better pair to a warm bowl of soup than a delicious sandwich. You'll find both my Dr. Pepper Pulled Pork and French Dip sandwiches in this month's meal plan. The French Dip sandwich, in particular, is an excellent partner to a warm bowl of soup.
Dr. Pepper Pulled Pork
The tender and flavorful shredded pork on my Instant Pot Dr. Pepper Pulled Pork sandwiches makes it one of the most popular recipes on my blog. This super simple recipe will give you amazing pulled pork sandwiches. Just mix in your favorite barbeque sauce, grab some hamburger buns, and you'll be in pulled pork heaven.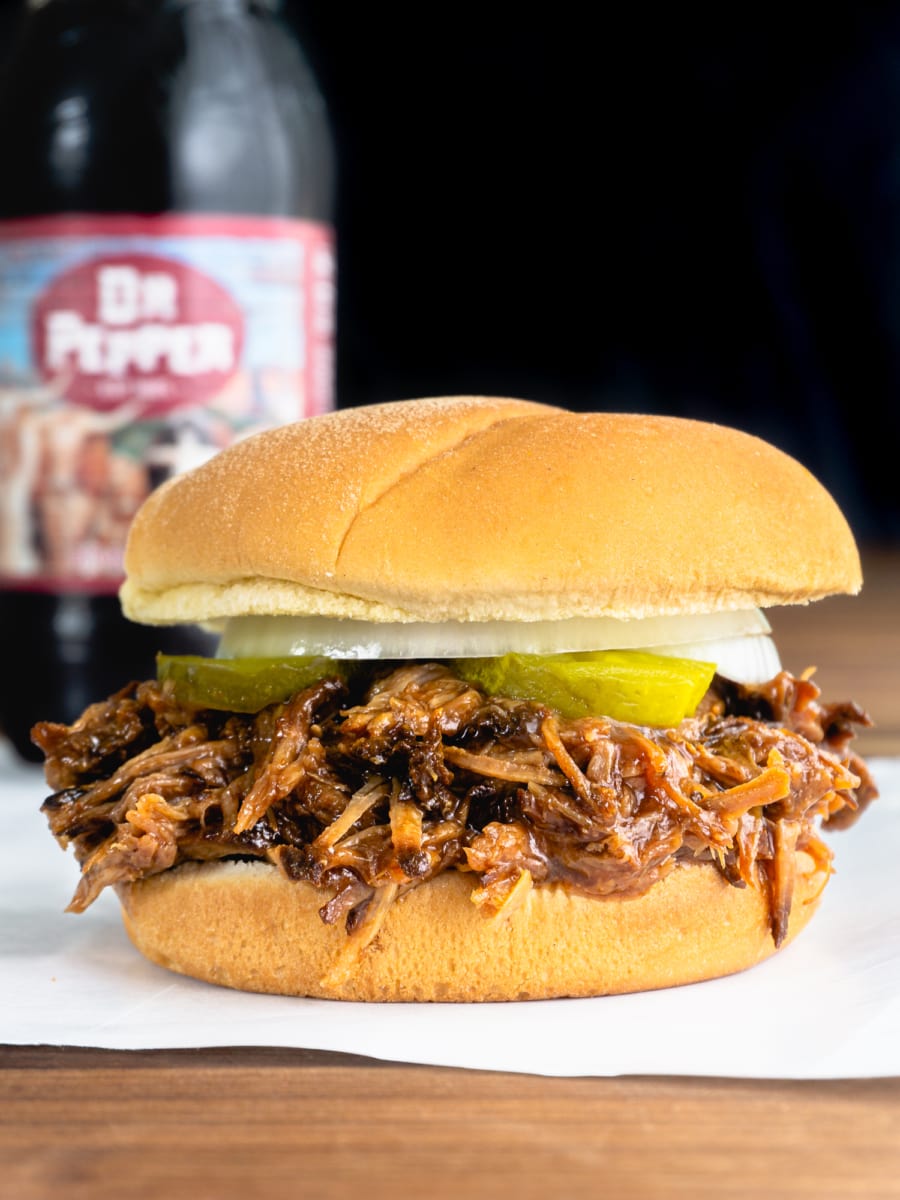 French Dip
This Instant Pot French Dip Sandwiches recipe is a showstopper. The shredded beef in these sandwiches is so tender, so juicy, and so flavorful! Each bite is truly divine. And, amazingly, this recipe is made using a pressure cooker. I just love how versatile the Instant Pot is.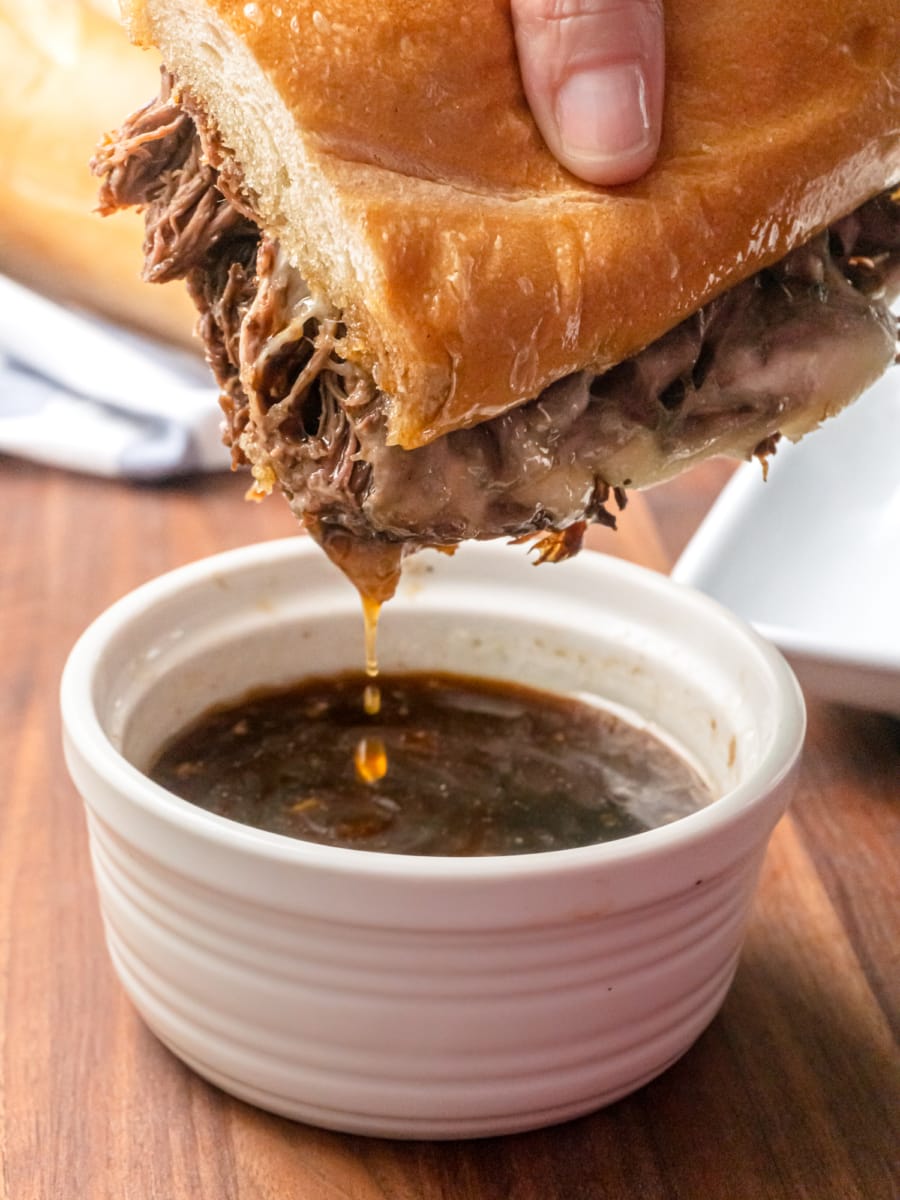 Instant Pot Side Dishes
My January 2021 Meal Plan has lots of fantastic Instant Pot Side Dishes to complement any main dish that you'll make. You'll find my wonderful Potato Salad, and a kid-favorite White Cheddar Mac and Cheese made with pasta shells, to name a few.
Potato Salad
My Instant Pot Potato Salad recipe is creamy, delicious, and makes a perfect side dish for almost any delicious meal. It's especially good served alongside my Dr. Pepper Pulled Pork sandwiches.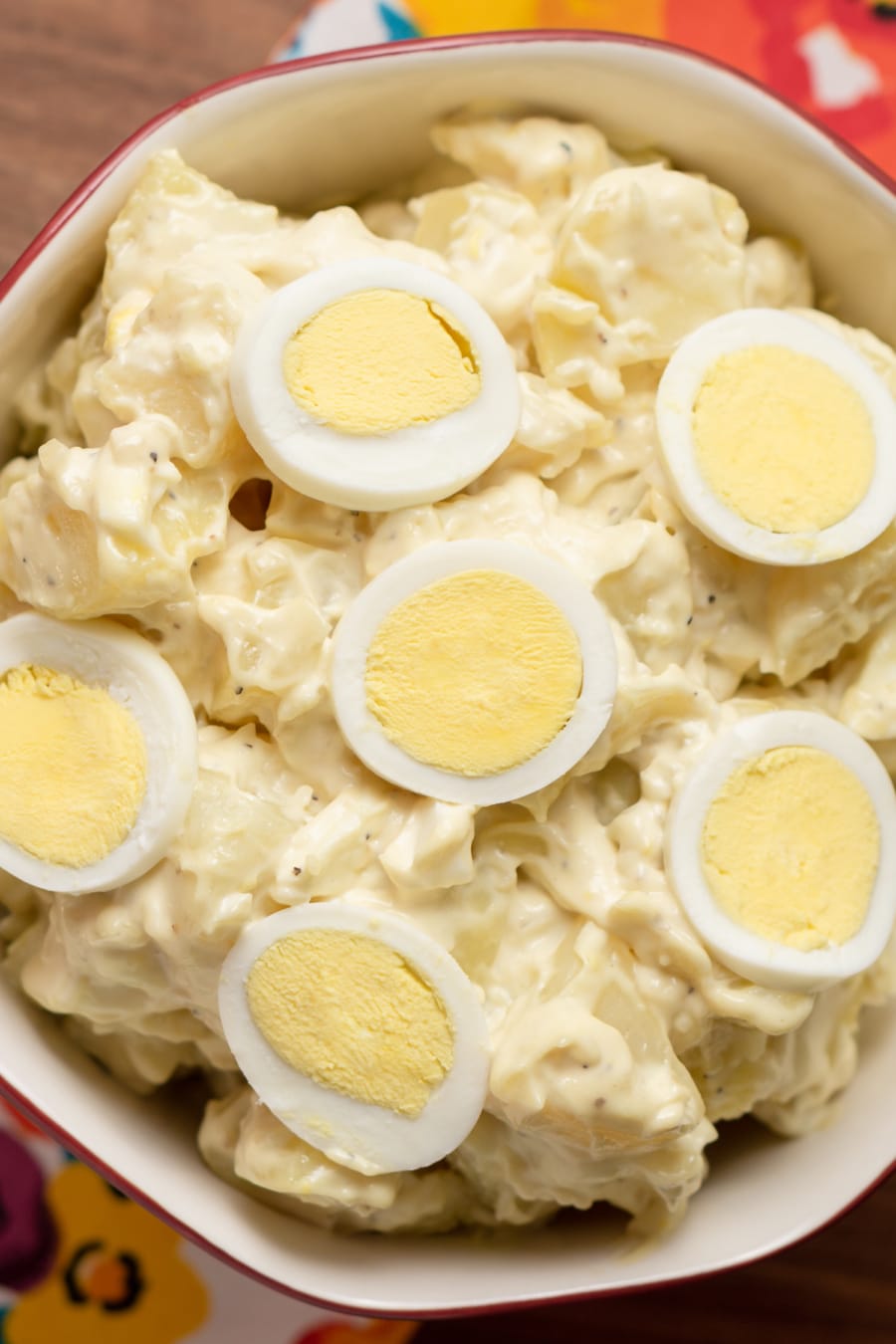 White Cheddar Mac and Cheese
My Instant Pot White Cheddar Mac and Cheese is definitely one of my kid's favorite side dishes. It's not only super simple to make, but the combination of white cheeses with a hint of garlic makes this mac and cheese incredibly flavorful too.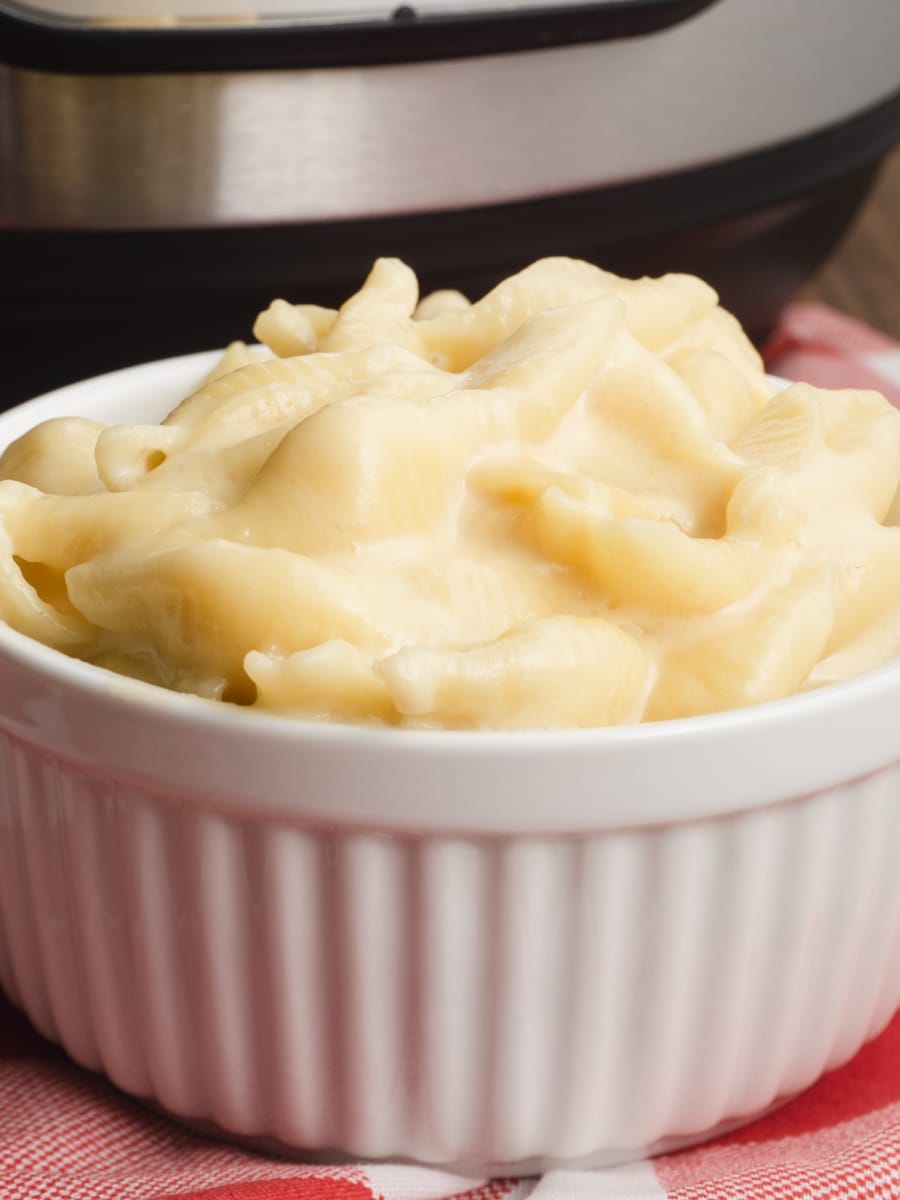 Instant Pot Desserts
There is no shortage of outstanding Instant Pot Dessert Recipes in my January Meal Plan. You'll find lots of favorites here including my Lemon Cake, Chocoflan, and Turtle Lava Cakes. Each of these dessert recipes is easy to make and so wonderful.
Lemon Cake
This delightfully sweet dessert is loaded to the max with lemony flavor. My Instant Pot Lemon Cake is easy to make in the pressure cooker and perfect for serving after dinner with a scoop of ice cream.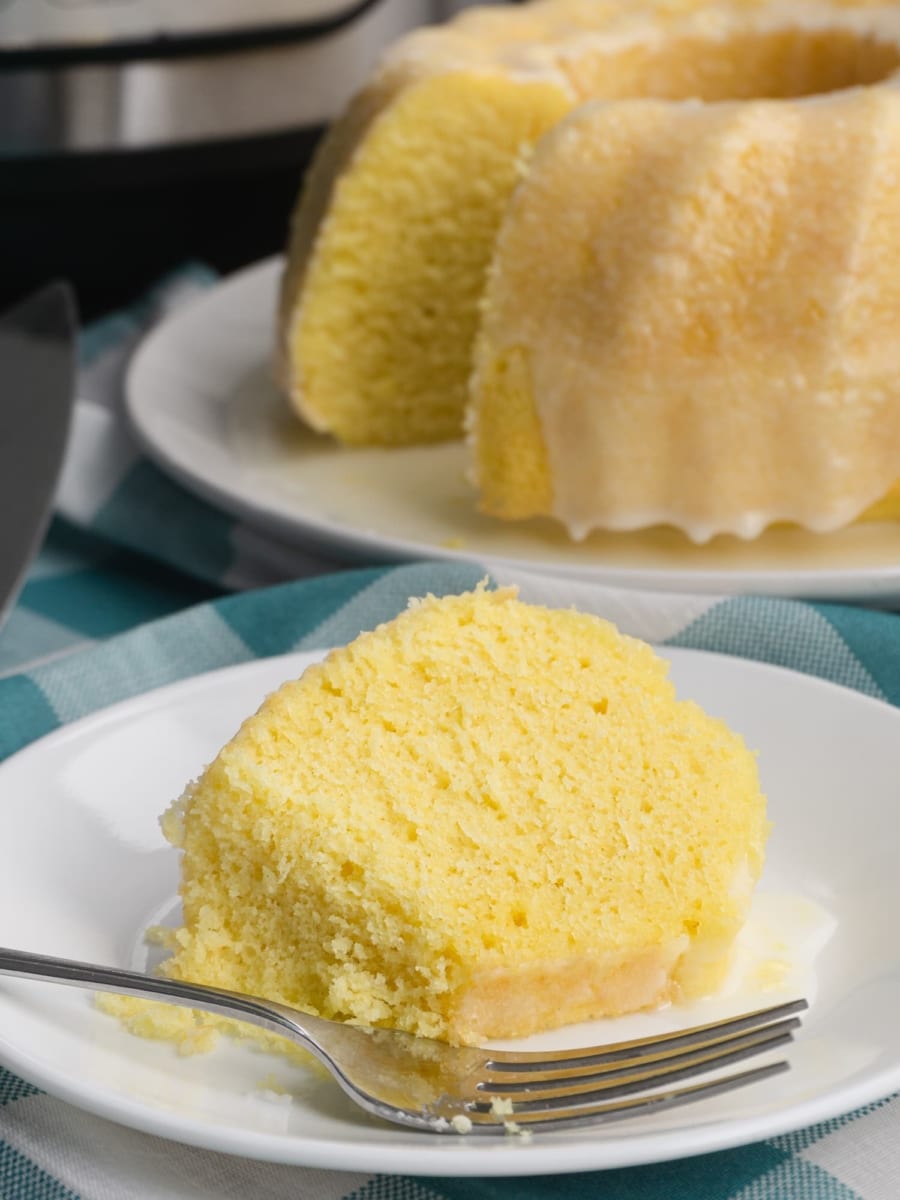 Chocoflan
Also known as Impossible Cake, my Instant Pot Chocoflan is a traditional Hispanic dessert that is absolutely decadent. It's a deliciously moist chocolate cake topped with a creamy smooth flan. This dessert is perfect for those special days when you just want to indulge yourself.
Happy cooking and here's to a fantastic 2021!
Make sure you also check out my latest Instant Pot Meal Plan.
January 2021 Instant Pot Meal Plan
Below the list of recipes, you will find a link to the downloadable calendar and links to all my monthly Instant Pot meal plans.
Download the January 2021 Meal Plan Calendar.
For more Instant Pot Meal Plan ideas for the month of January, check out my archive of January Instant Pot Meal Plans.
Past Instant Pot Meal Plans
Each month I publish a new, updated Instant Pot Meal Plan. So don't miss out on seeing what wonderful dishes I've included in my latest one.
LOOKING FOR A PAST MEAL PLAN?
You can also access all of my previously published Instant Pot Meal Plans through the links below. I handpick the recipes that appear each month, so you will find that each month is unique with its own set of recipes geared specifically toward that month. Plus, on each meal plan page, you can download the printable calendar for that month.