You need a quick and easy meal plan that is full of delicious and nourishing recipes. Look no further than this April Instant Pot Meal Plan! This plan includes our last Friday meatless meal for Lent, as well as a special recipe for Easter Sunday. There are lots of easy and delicious recipes in this plan that I know you will enjoy!
So get ready to jump right in and start cooking with the April Instant Pot Meal Plan. Let's get started!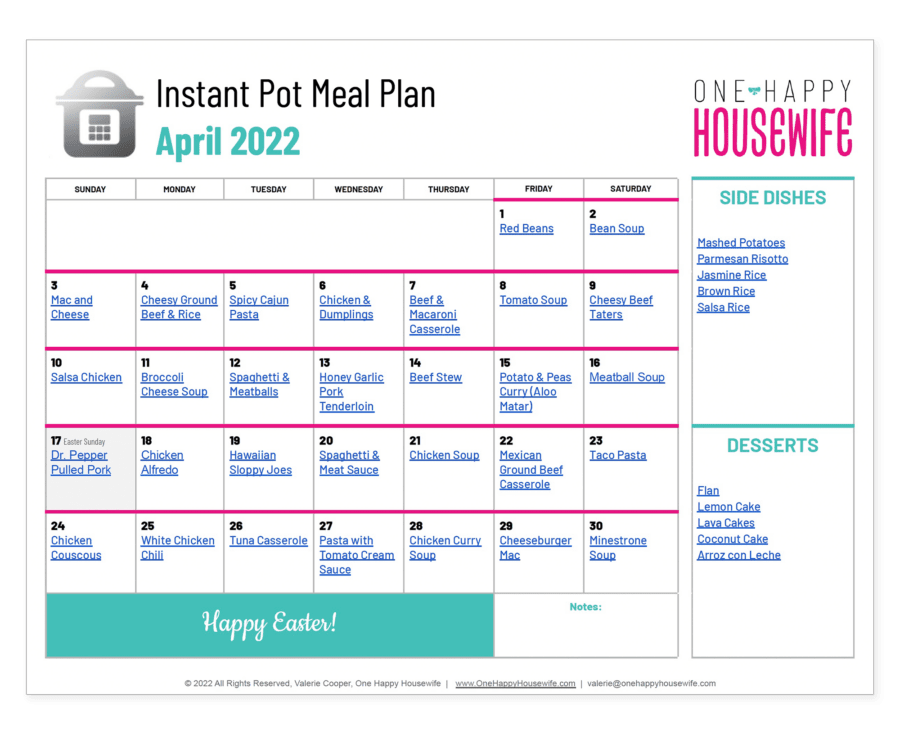 Easy Instant Pot Recipes
You'll love these easy Instant Pot Recipes that are perfect for the April Instant Pot Meal Plan. These recipes are simple to follow and will help you create delicious meals in no time!
Broccoli Cheese Soup
Instant Pot Broccoli Cheese Soup is a quick and easy meal that is hearty and delicious. This soup can be made in under 30 minutes using an Instant Pot, and it is loaded with flavor. The broccoli and carrot give the soup a wonderful texture, the butter and cream add a comforting creaminess, and the herbs, spices, onion, and cheddar cheese add unbeatable flavor. This soup is perfect for a cool night, or for any time you need a quick, easy, and comforting meal.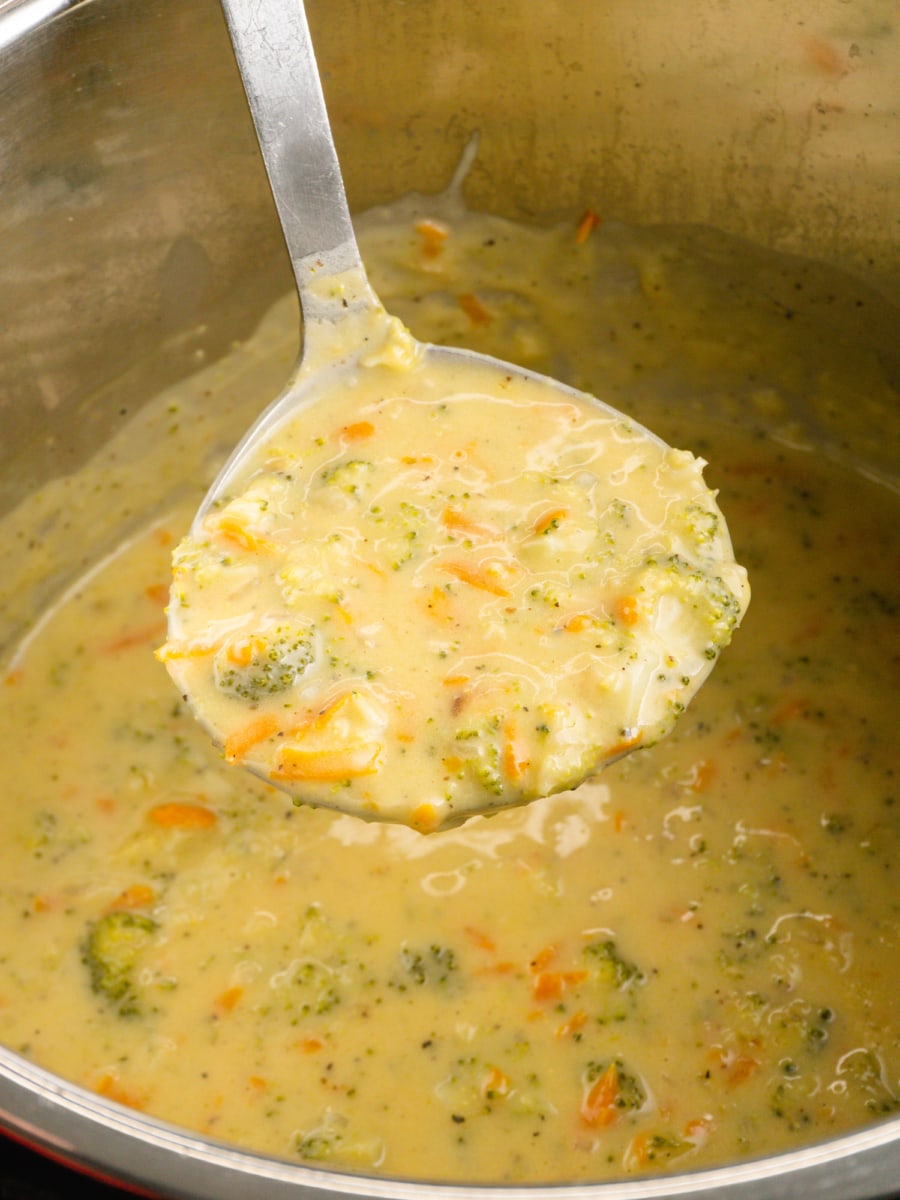 White Chicken Chili
Instant Pot White Chicken Chili is a hearty, filling, and comforting meal that is perfect for any day of the week. The chili is made with creamy white beans, tender chicken, salsa verde, tender-crispy kernels of corn, jalapenos, and Rotel. It is the perfect meal for when you need something warm, comforting, and quick. Whether you're looking for a weeknight dinner or an easy meal to feed a crowd, this Instant Pot White Chicken Chili is sure to hit the spot every time.
Instant Pot Pasta Recipes
You will find a variety of pasta recipes in this month's Instant Pot Meal Plan. Whether you're looking for a quick and easy weeknight dinner or are in the mood for something more indulgent, these recipes are sure to satisfy your cravings. So why wait? Check out this month's Instant Pot Meal Plan now and start cooking up some delicious pasta today!​
Chicken Alfredo
Chicken Alfredo is one of my family's favorite dishes. It is a classic comfort food that is both creamy and delicious. The best part is that it is really easy to make in the Instant Pot. This recipe uses just a few simple ingredients and is ready to serve in about 30 minutes. You will love how creamy and flavorful this dish is!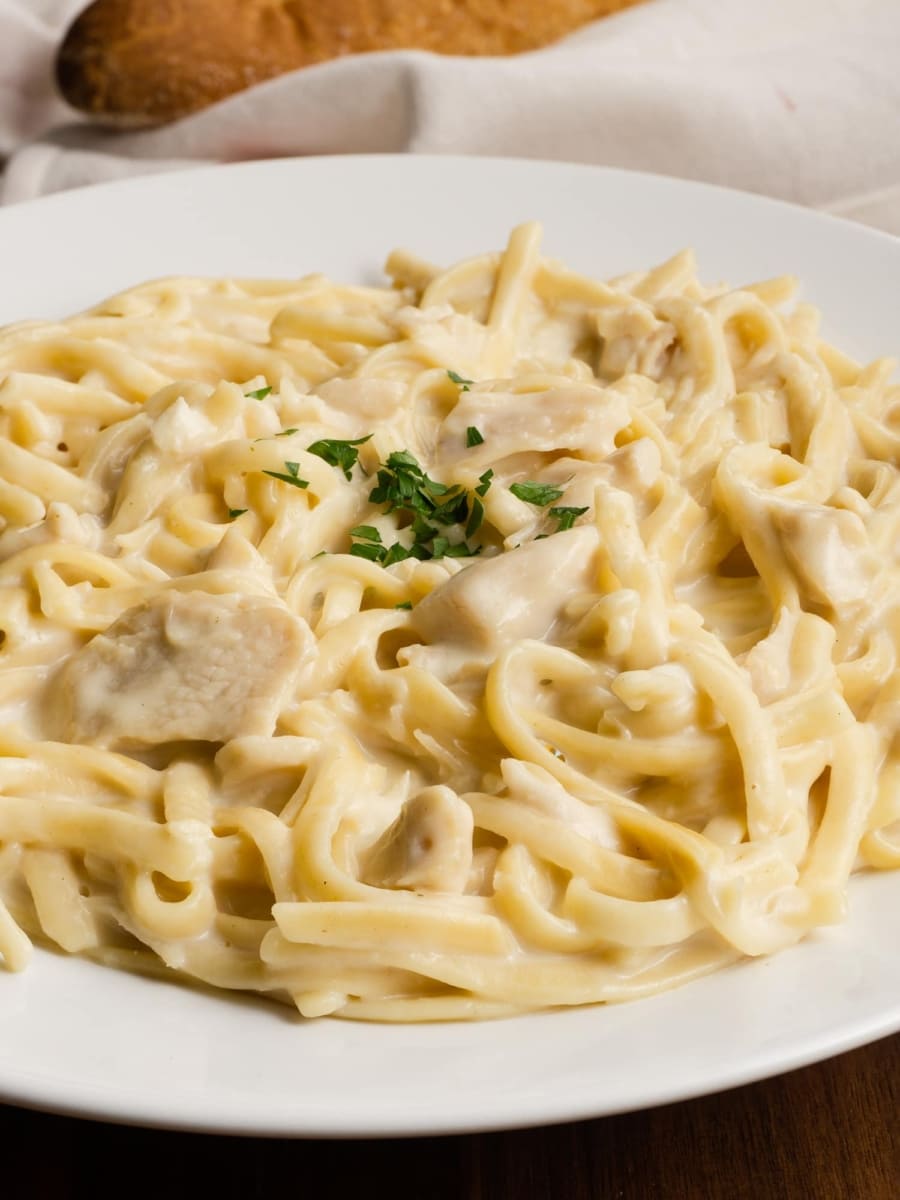 Cheeseburger Mac
Moms and dads, this one is for you! This Instant Pot Cheeseburger Mac is a simple, one-pot meal that your family will love. Tender macaroni noodles are smothered in delicious cheesy ground beef that tastes just like your favorite burger. It's the perfect meal for busy weeknights when you need something fast and effortless.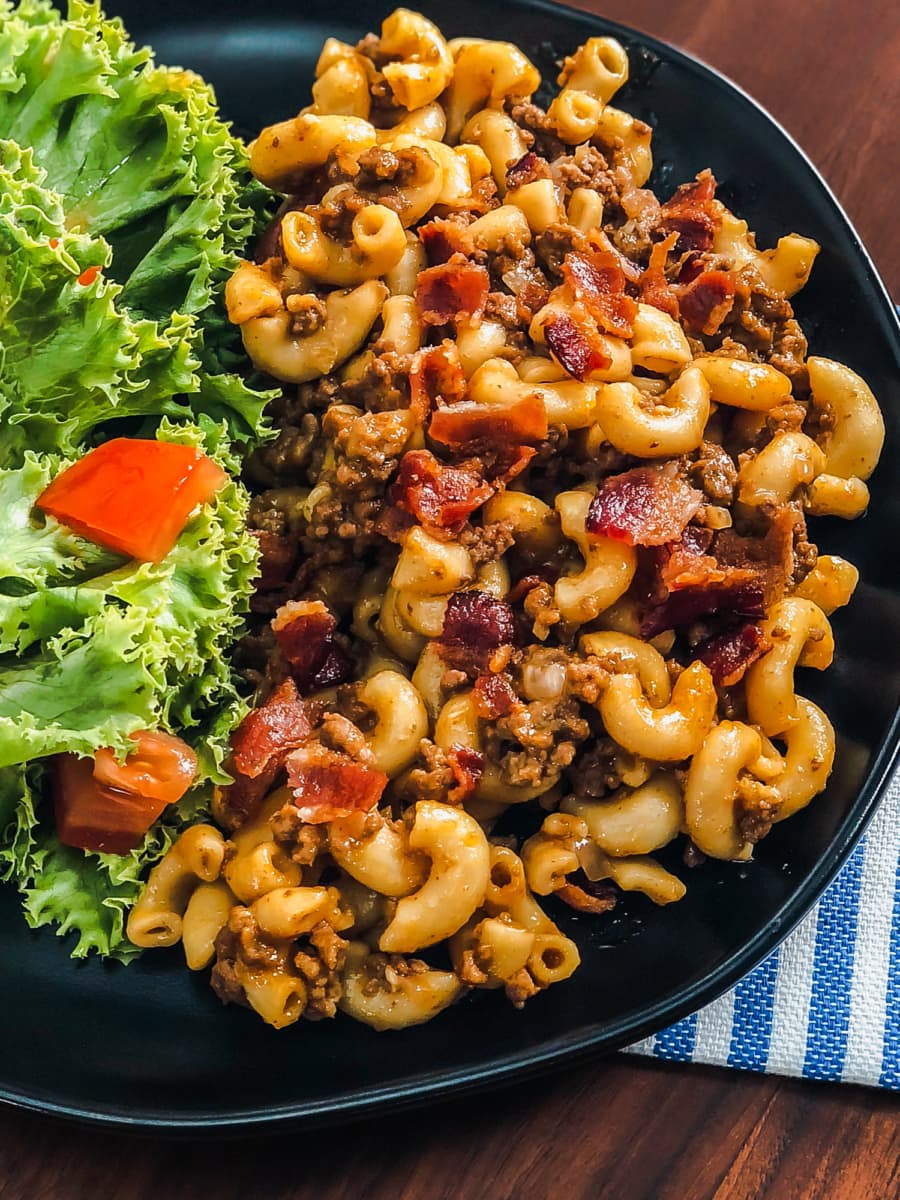 Instant Pot Side Dishes
You will find a variety of side dishes in the April Instant Pot Meal Plan. Each side dish is designed to be quick and easy to prepare, so you can get dinner on the table without any fuss. I have included a variety of recipes including favorites like mashed potatoes and parmesan risotto, and other sides that I know you will love.
So don't wait any longer, dive into the April Instant Pot Meal Plan and start cooking!
Mashed Potatoes
Instant Pot Mashed Potatoes are the perfect easy side dish for any meal. They're creamy, buttery, and so delicious, you'll never want to make them any other way again. Plus, they're incredibly simple to make – just add potatoes, water, butter, milk, and salt to your Instant Pot and let it do all the work for you. In just a few minutes, you'll have perfectly mashed potatoes that are sure to satisfy the whole family.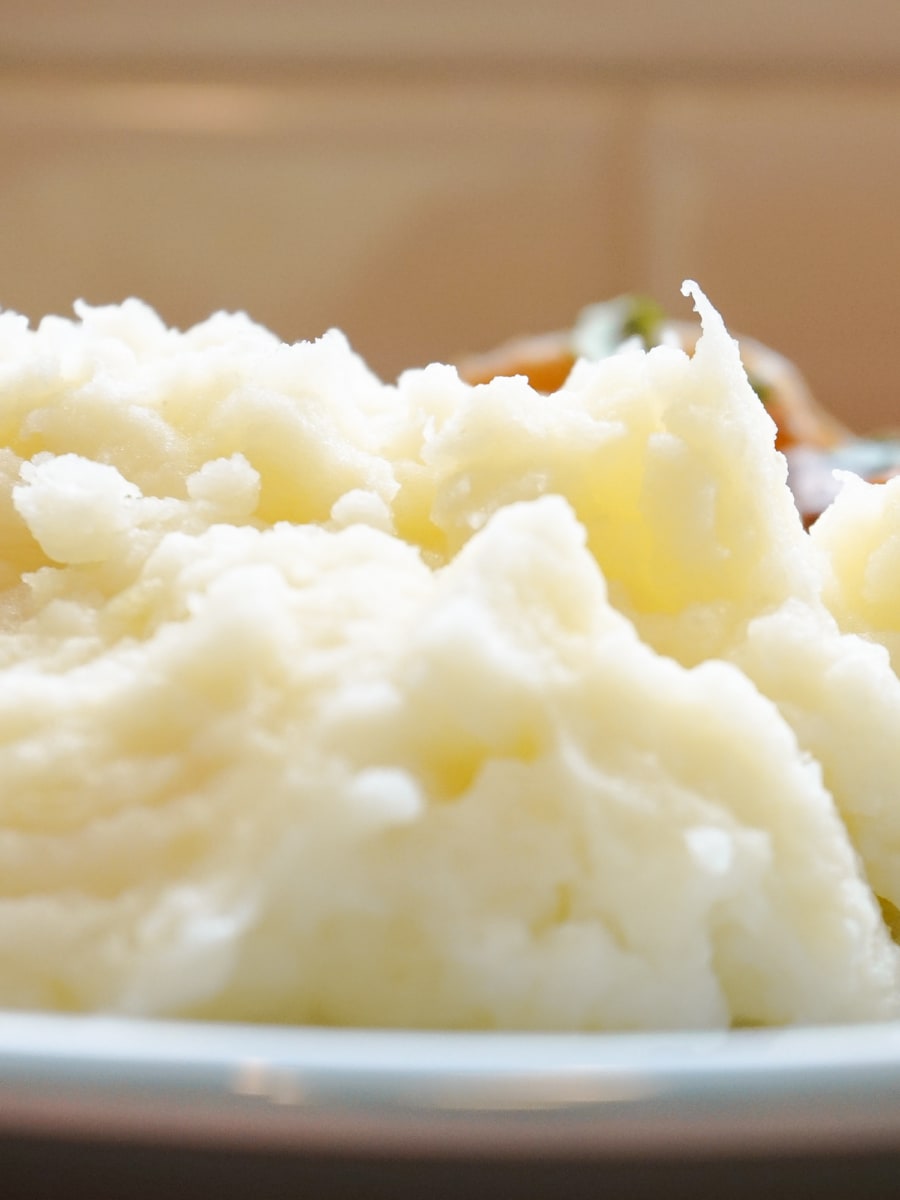 Parmesan Risotto
Instant Pot Parmesan Risotto is creamy, cheesy, and delicious. It's perfect for a quick and easy weeknight meal. The best part is that it only takes about 15 minutes to make from start to finish. You'll love the creamy texture and the delicious Parmesan flavor.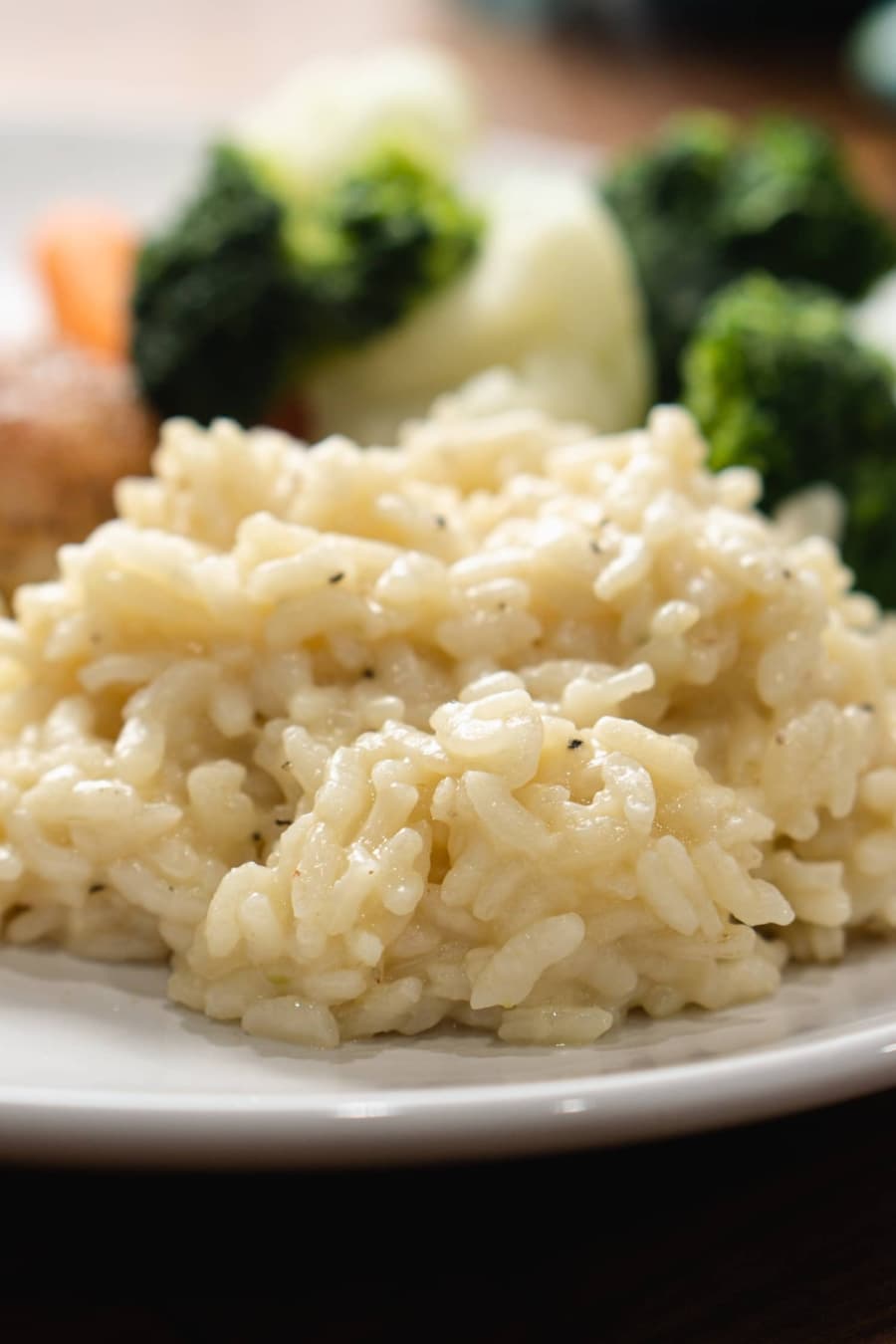 Instant Pot Desserts
You're going to love the desserts in this month's meal plan! I've got some delicious and easy recipes for you to try. Some of my favorites include the Instant Pot Flan, the Lava Cakes, and the Arroz con Leche. It's all, oh, so good!
Lava Cakes
Instant Pot Lava Cakes are the perfect dessert for anyone looking for something decadently sweet without having to spend a lot of time making it. These cakes are simple to make and can be whipped up in a matter of minutes. And your sweet tooth will be in heaven once you try them.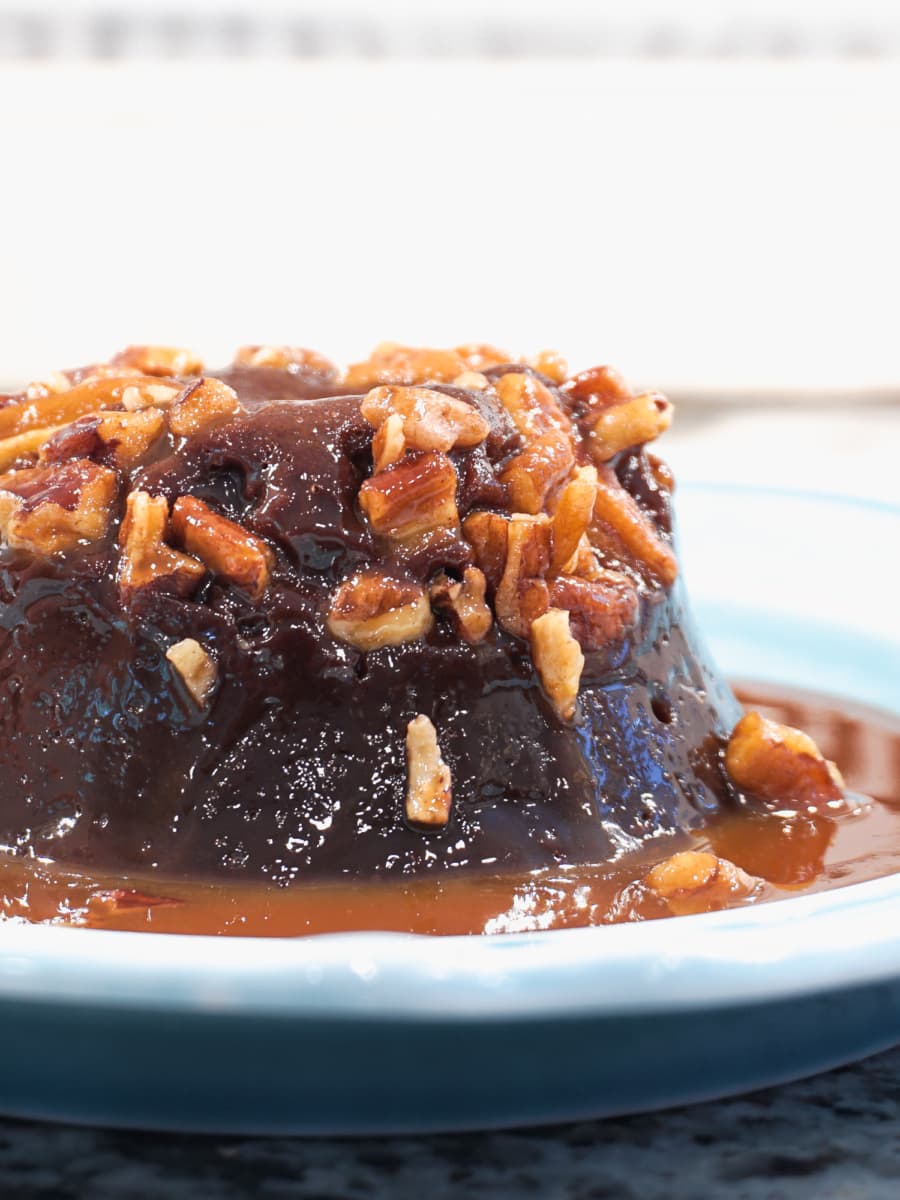 Flan
Instant Pot Flan is a delicious and easy-to-make dessert that is perfect for any occasion. It is made with simple ingredients that you likely already have in your kitchen, and it takes just a few minutes to prepare. Plus, the Instant Pot ensures that it will be cooked to perfection every time. So if you are looking for a quick and easy dessert that will impress your family, then look no further than Instant Pot Flan.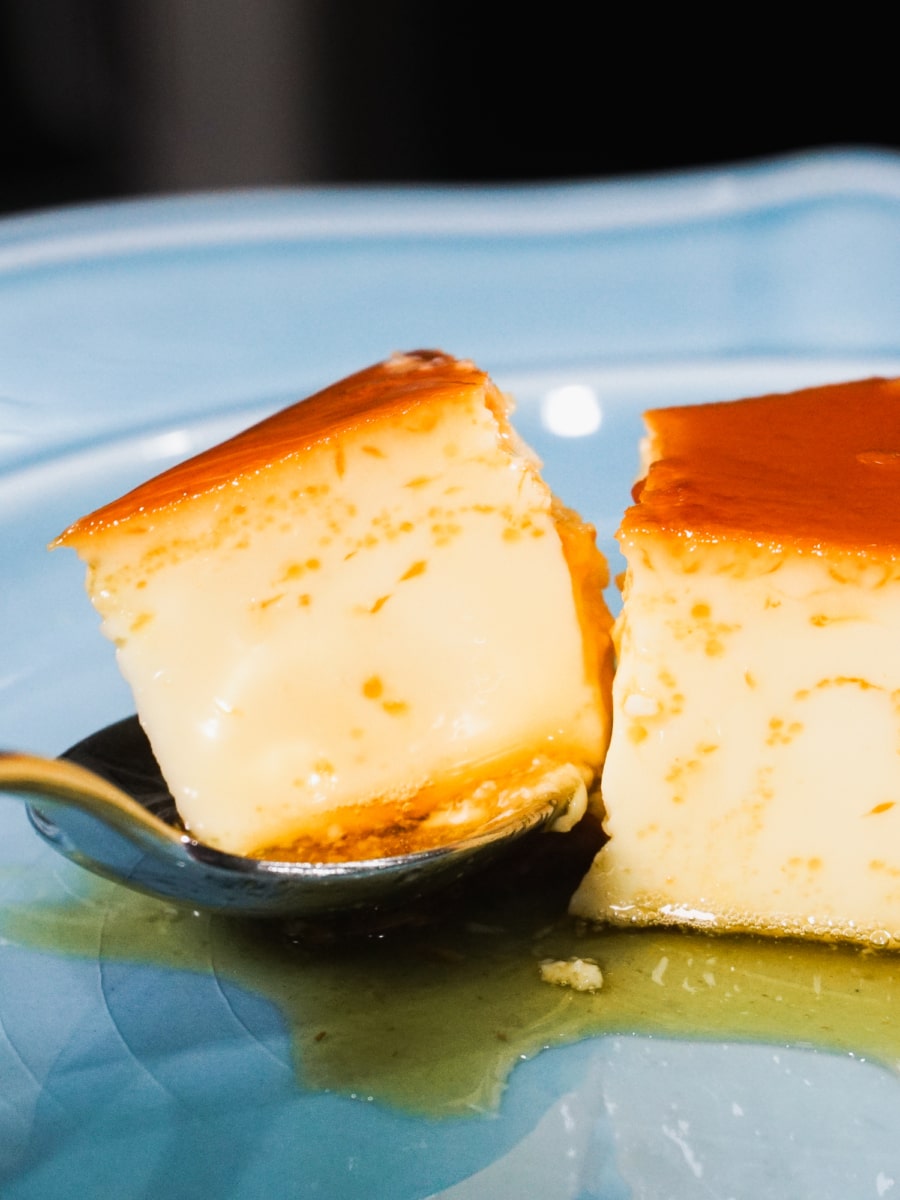 Enjoy this month's meal plan and have a wonderful April!
Make sure you also check out my latest Instant Pot Meal Plan.
April 2022 Instant Pot Meal Plan
Below the list of recipes, you will find a link to the downloadable calendar and links to all my monthly Instant Pot meal plans.
Download the April 2022 Meal Plan Calendar.
For more Instant Pot Meal Plan ideas for the month of April, check out my archive of April Instant Pot Meal Plans.
Past Instant Pot Meal Plans
Each month I publish a new, updated Instant Pot Meal Plan. So don't miss out on seeing what wonderful dishes I've included in my latest one.
LOOKING FOR A PAST MEAL PLAN?
You can also access all of my previously published Instant Pot Meal Plans through the links below. I handpick the recipes that appear each month, so you will find that each month is unique with its own set of recipes geared specifically toward that month. Plus, on each meal plan page, you can download the printable calendar for that month.