The school year is wrapping up. And with that comes lots of activities and running around. In my May 2018 Instant Pot Meal Plan, I've included some simple recipes for those super busy weeknights. That way you can get dinner on the table and get your night wrapped up quickly. Who couldn't use more adult time in the evenings? Here's what you can expect: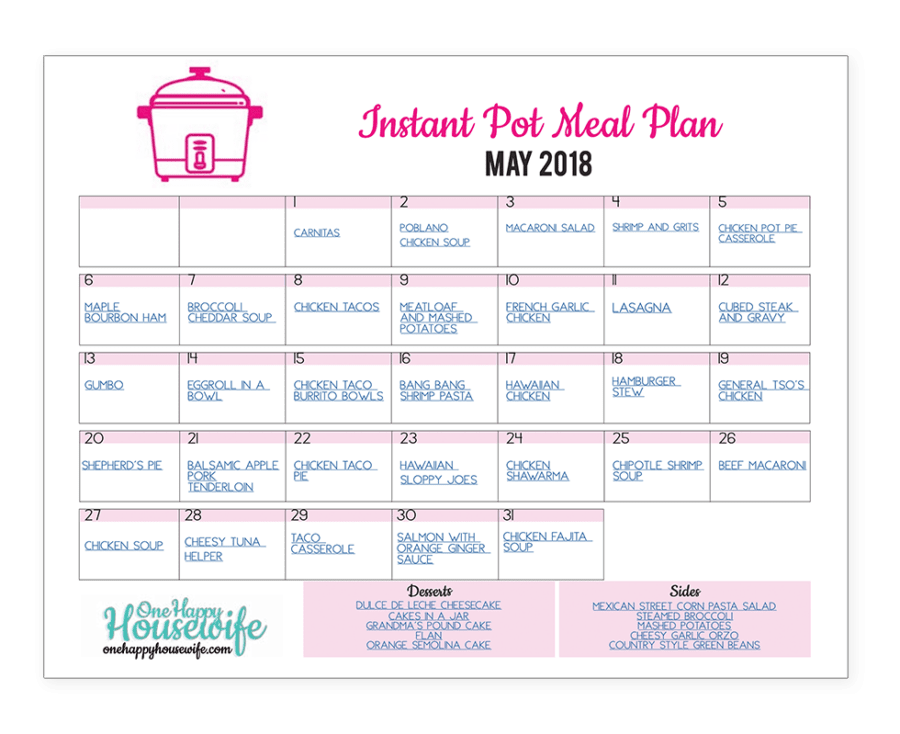 Big Batch Meals
Sometimes the best way to make cooking during the week easier is to make big batches of food on the weekend. That's why I like to reserve some big batch recipes for Saturday and Sunday. When things get hectic, there's nothing better than knowing you already have most of your meals made for the week. One of my favorite big-batch recipes is my Carnitas.
Carnitas
My Instant Pot Carnitas are perfect for busy weeks because you can make them on the weekend and have plenty stored away to make quick tacos, nachos, or sandwiches during the week. This recipe can go so far and it's so versatile. One of my favorite ways to serve these carnitas is by mixing in our favorite BBQ sauce to make pulled pork sandwiches. I also like to crisp the edges on an iron skillet and serve it on tacos.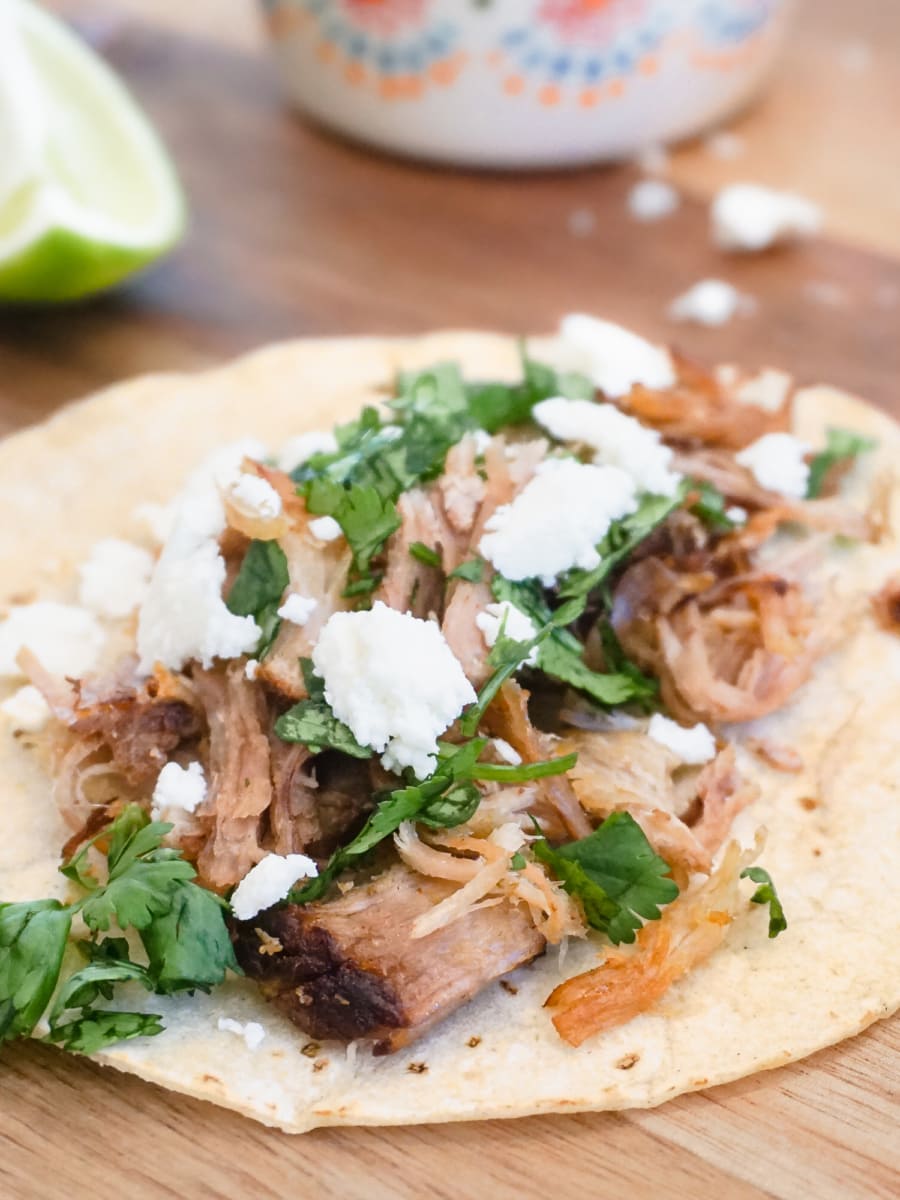 Easy Instant Pot Meals
Looking for super easy Instant Pot meals that you can make during the week? Well, you've come to the right place because I love easy. I load my meal plans with tons of easy recipes. Two of the easiest recipes on my meal plan are also two of my favorites. My Salsa Chicken and Hawaiian Sloppy Joe recipes are always winners. Both recipes are quick to make, and the entire family loves them.
Salsa Chicken
My Chicken Tacos, which are based on my Instant Pot Salsa Chicken recipe, is the perfect meal for busy weeknights. This dump-and-start recipe is as easy as they come. And the chicken is so tasty, super versatile, and cooks in less than 10 minutes. Just like the Carnitas, you can use the chicken to make nachos, sandwiches, burritos, salads, and more.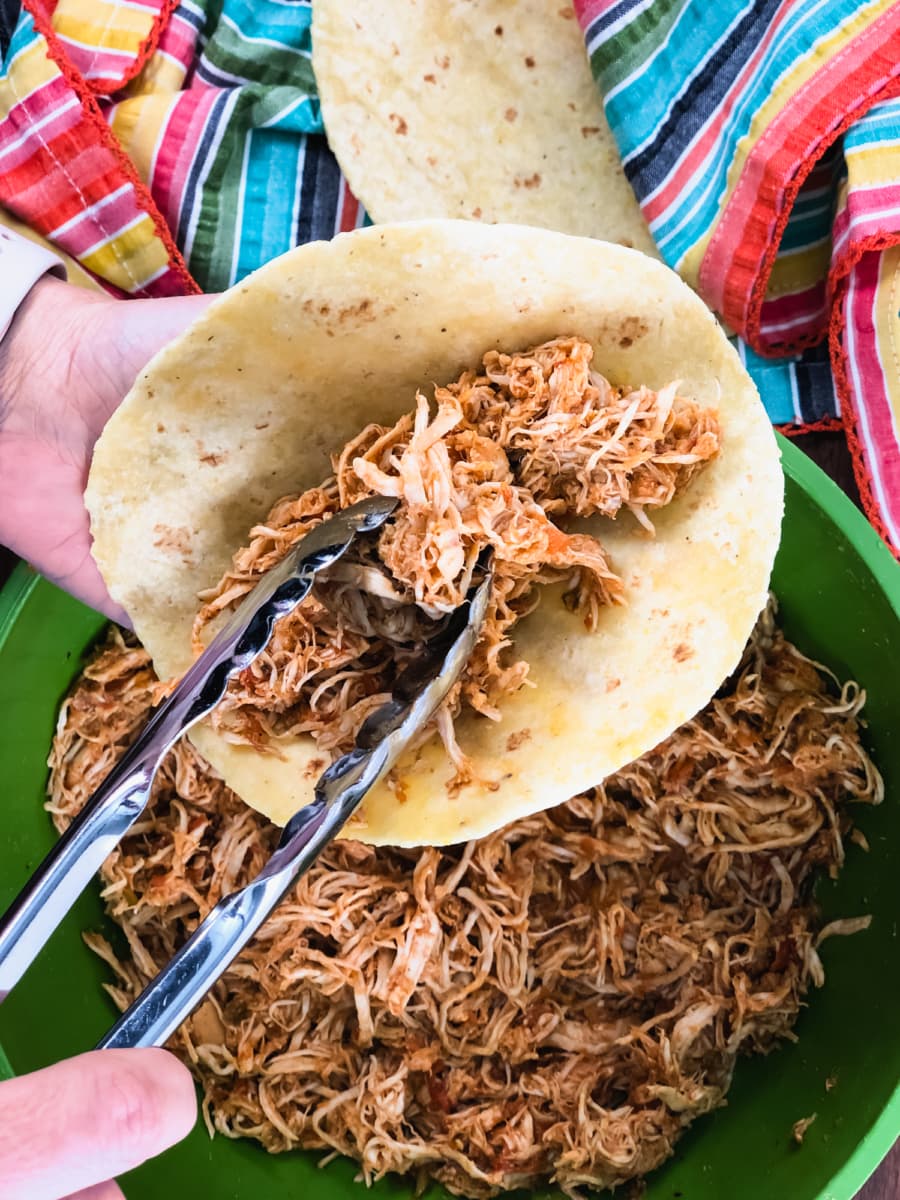 Hawaiian Sloppy Joes
If you're looking for a kid favorite, that's ready in minutes, then my Instant Pot Hawaiian Sloppy Joes are a must. The ground beef is cooked and seasoned to perfection with mild peppers and pineapple, which gives it an unmistakable Hawaiian sweetness. The kids devour these sandwiches.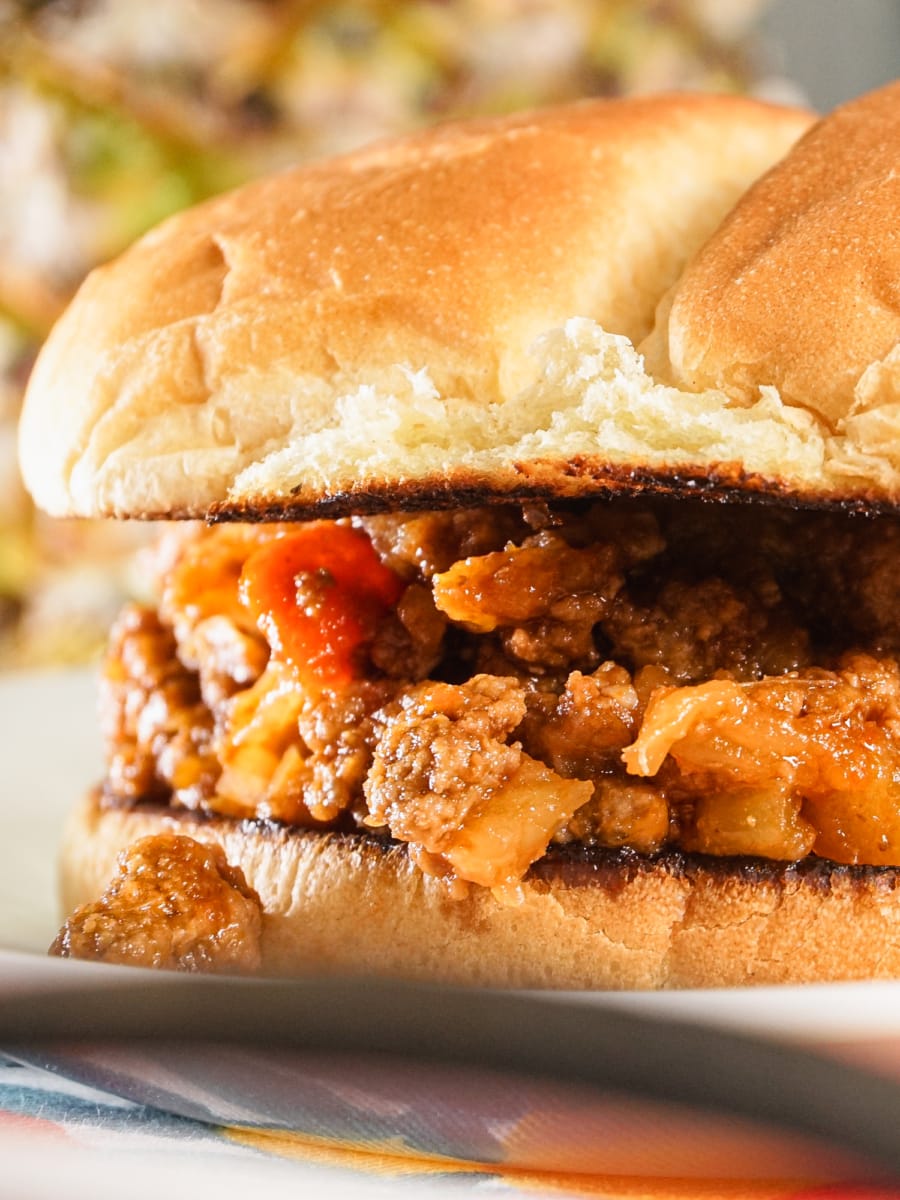 Instant Pot Seafood Recipes
You'll also find tons of great seafood recipes. So, if you love seafood, there are plenty of options. You'll enjoy tasty dishes like Shrimp & Grits. Yum! You'll also find seafood dishes like a comforting Cajun Gumbo made with chicken, shrimp, and sausage. Finally, for the salmon lovers, there is a Salmon covered in an orange ginger sauce that is spectacular.
Spicy Cajun Pasta
If you're in the mood for seafood and pasta, then my Instant Pot Cajun Shrimp Alfredo is perfect. The plump, juicy shrimp, and andouille sausage are smothered in a spicy Cajun cream sauce and served over penne pasta. And the best part, this marvelous dish is ready in 20 minutes. Now that's a recipe that's perfect for busy weeknights.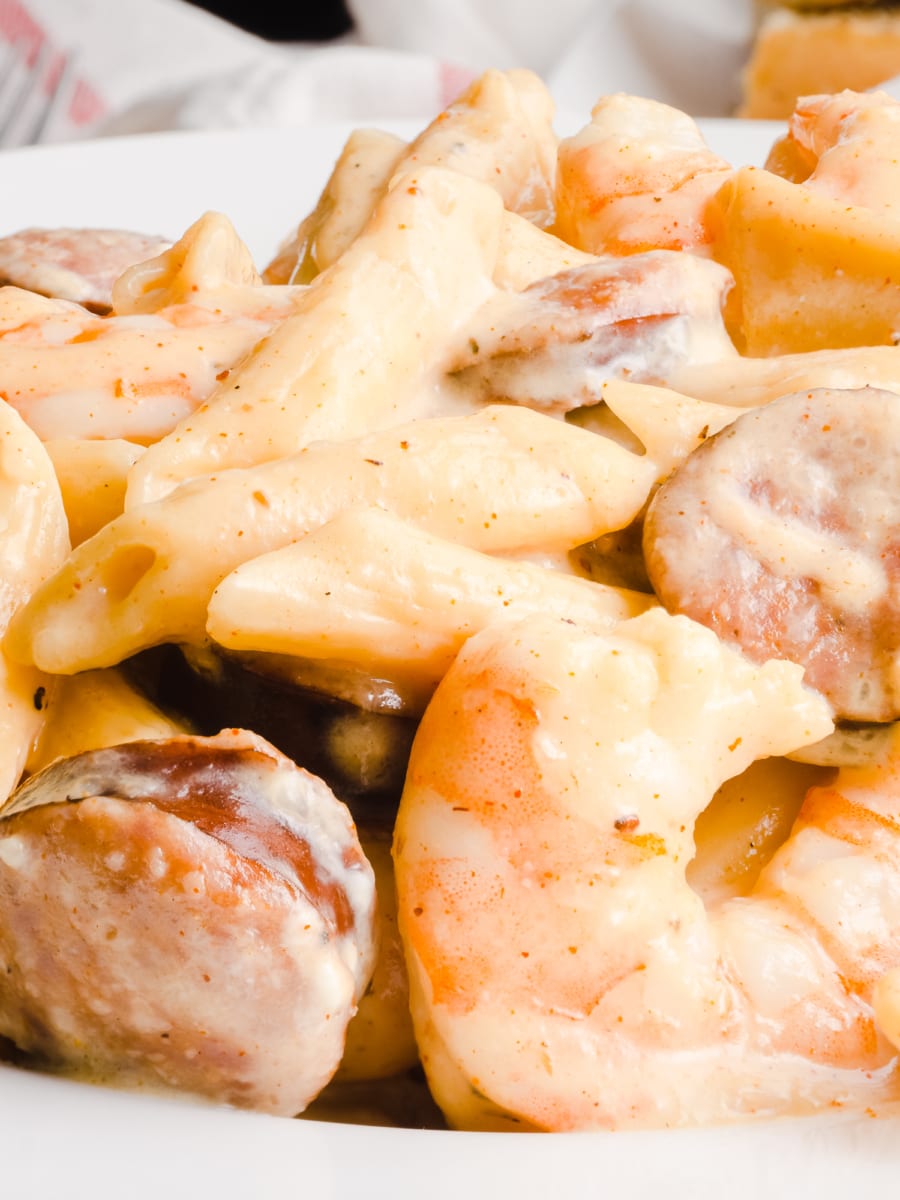 Instant Pot Comfort Food
I also included some more traditional comfort dishes in this meal plan. You'll find a recipe for meatloaf with mashed potatoes, all made in one batch. Therefore, this one is a super convenient recipe for weeknights! There is also a Beef Sheperd's Pie and Classic Lasagna, two more traditional dishes made easy in the Instant Pot. You will love these comforting classic recipes.
Lasagna
Looking for a comforting Italian dish? This Instant Pot Meat Lasagna is the perfect Italian comfort meal. This lasagna has multiple layers of pasta, Italian seasoned meat, cream cheese, and mozzarella cheese. With every slice, the melty cheeses ooze out from between the layers. Yum! Serve a slice of this wonderful pasta with a side salad and some garlic bread for a complete Italian meal.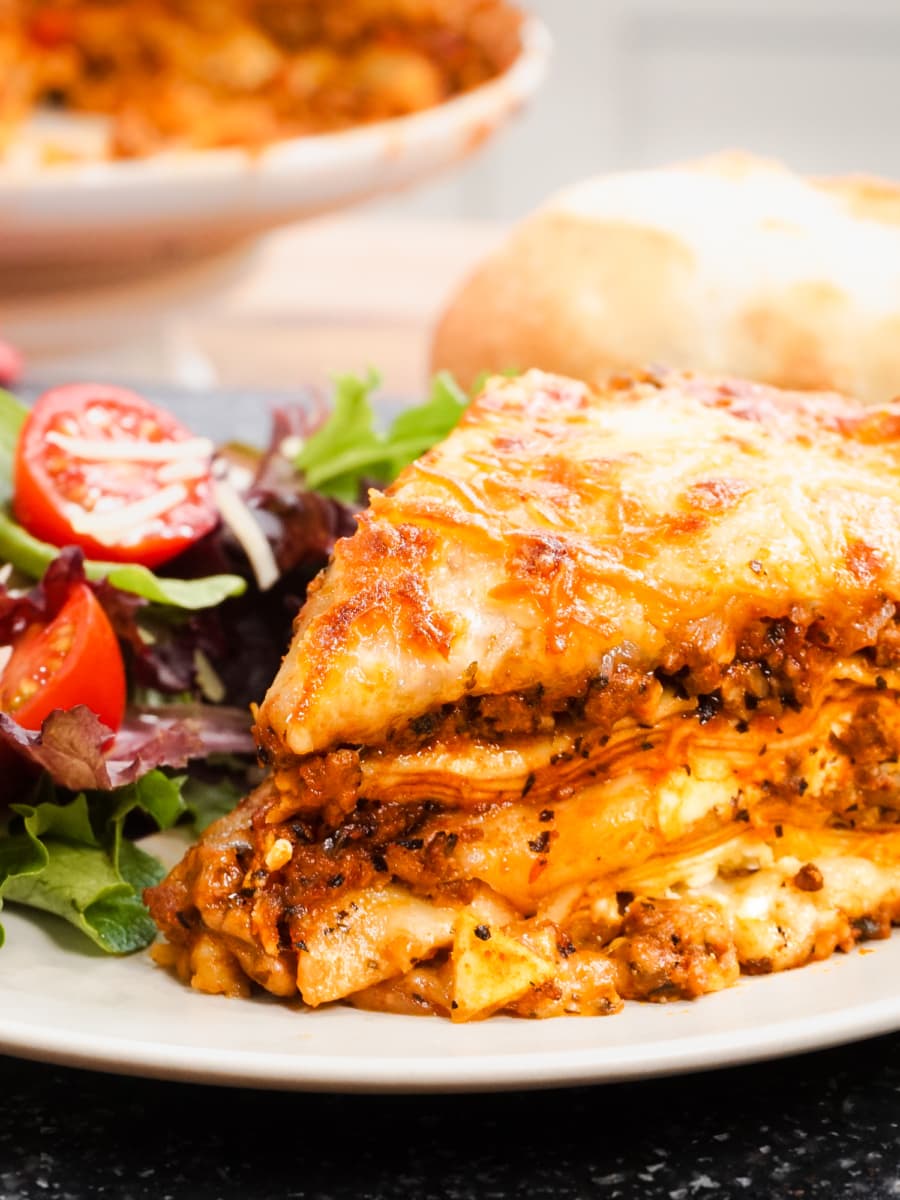 Instant Pot Side Dishes
In the side dishes section of the meal plan, you must try the Mexican Street Corn pasta. I've made this one a few times. It's so fresh and delicious! And the Cheesy Garlic Orzo is fantastic. A warm spoonful of this super creamy and cheesy pasta is so comforting. It's a perfect side dish for just about any meat, chicken, or fish main dish.
Mashed Potatoes
Also, my Instant Pot Mashed Potatoes are perfection. I love making these potatoes in the Instant Pot because they are completely no-fuss. Just add the cubed potatoes, water, and salt to the pot, cook for 10 minutes and then mash and mix in some butter and milk. That's it! No more draining a big pot of scorching hot water over a sink. It's so much easier than cooking them on the stovetop.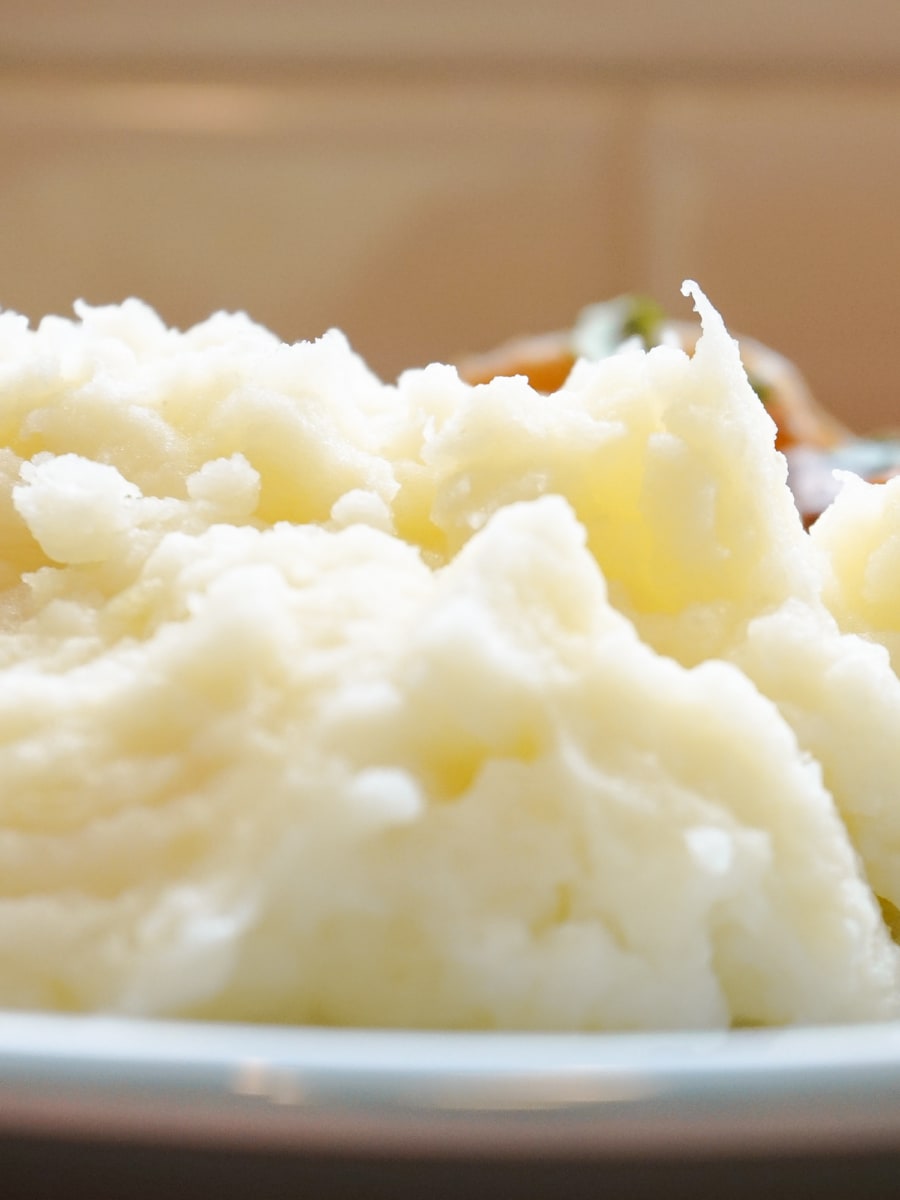 Green Beans
My Southern-style Instant Pot Green Beans are comforting classics that perfectly complement a variety of main dishes. They're especially great served with chicken, beef, or pork. Serve them alongside the mashed potatoes for a complete meal.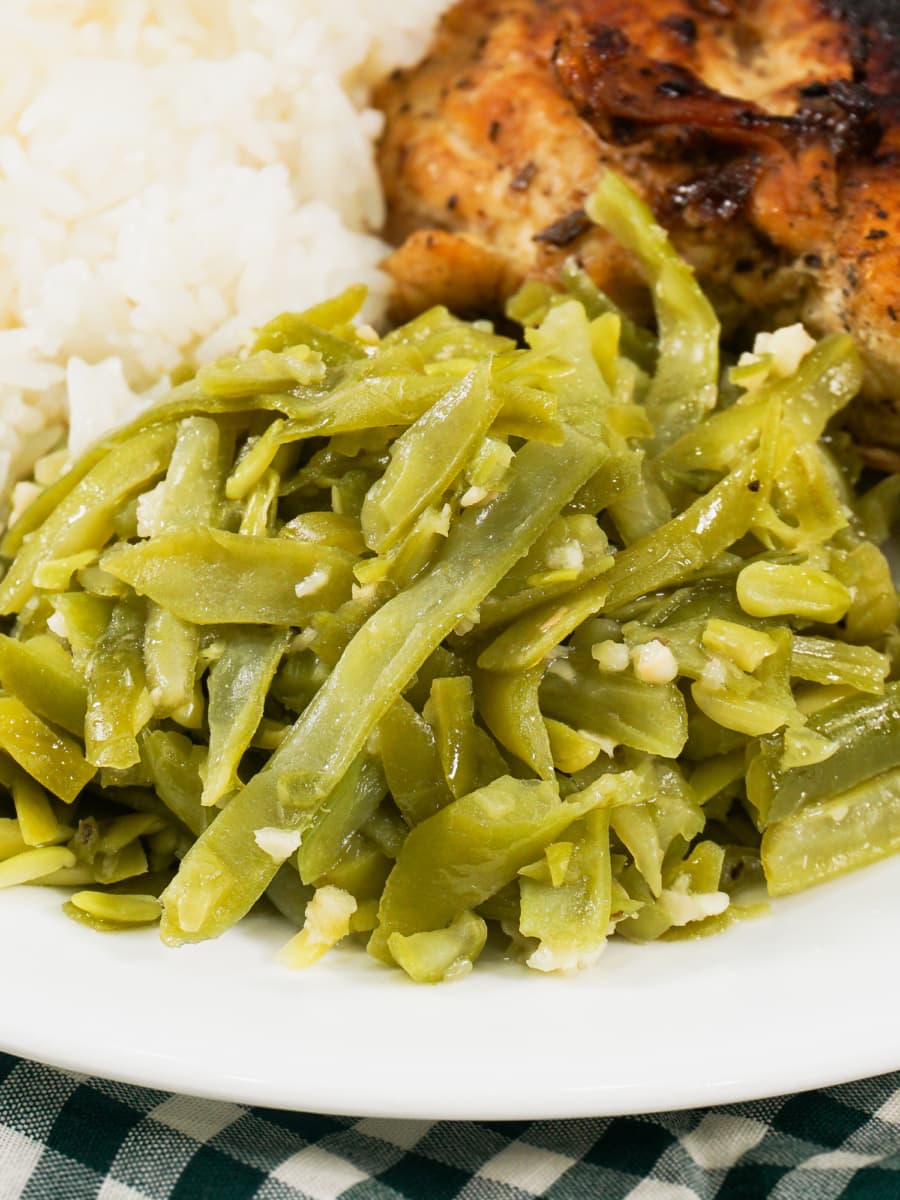 Instant Pot Desserts
I like to say that no meal is complete without a sweet treat. And I have some great desserts for you this month. You'll find a Dulce de Leche Cheesecake, Cakes in a Jar, Pound Cake, Flan, and more. So, make sure you try all the desserts listed on this month's meal plan. They're all so easy and so delicious!
Flan
I included my Instant Pot Flan recipe this month. It's a super creamy Honduran version of this classic Hispanic dessert. So, get ready to have your tastebuds pleasantly surprised by this sensational treat. This flan is always the perfect way to follow a splendid meal.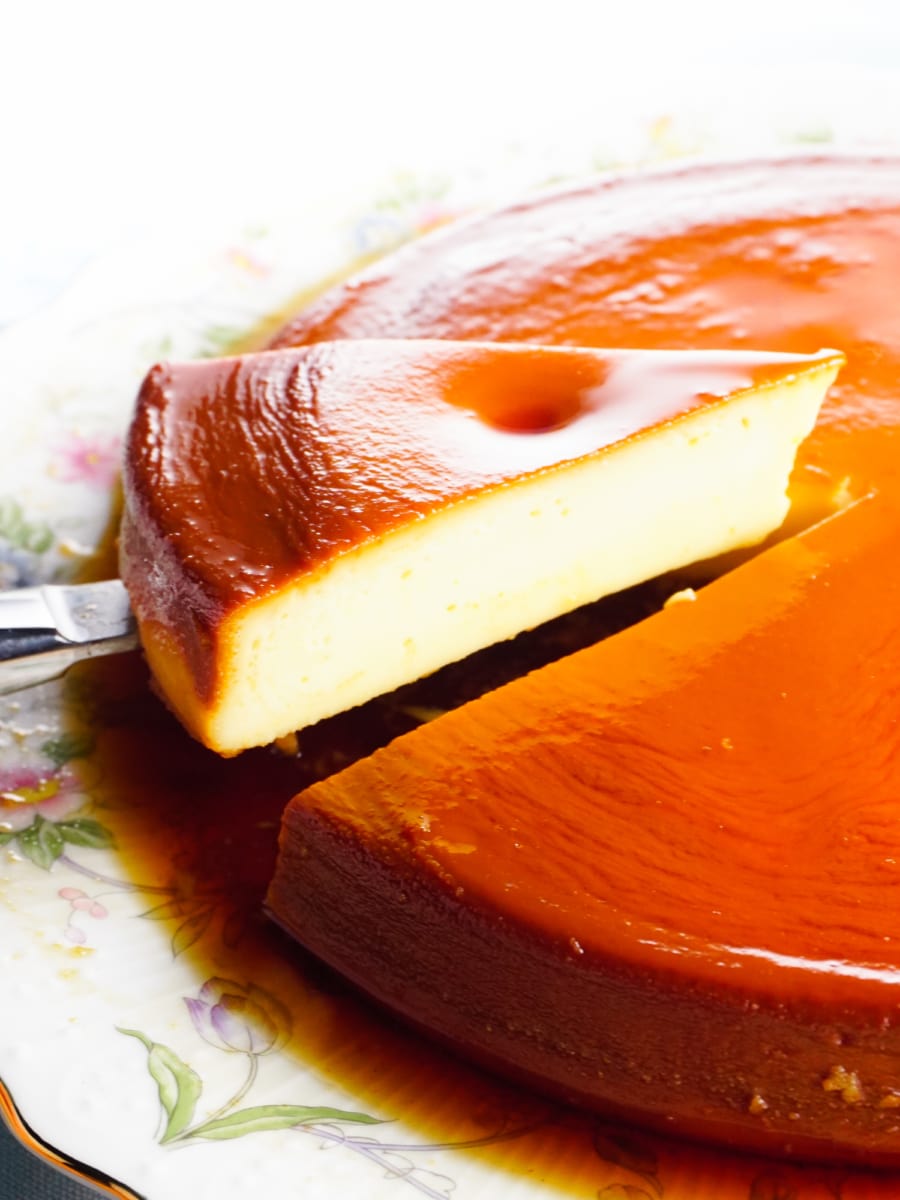 Have a wonderful May!
Make sure you also check out my latest Instant Pot Meal Plan.
May 2018 Instant Pot Meal Plan
Below the list of recipes, you will find a link to the downloadable calendar and links to all my monthly Instant Pot meal plans.
Download the May 2018 Meal Plan Calendar.
For more Instant Pot Meal Plan ideas for the month of May, check out my archive of May Instant Pot Meal Plans.
Past Instant Pot Meal Plans
Each month I publish a new, updated Instant Pot Meal Plan. So don't miss out on seeing what wonderful dishes I've included in my latest one.
LOOKING FOR A PAST MEAL PLAN?
You can also access all of my previously published Instant Pot Meal Plans through the links below. I handpick the recipes that appear each month, so you will find that each month is unique with its own set of recipes geared specifically toward that month. Plus, on each meal plan page, you can download the printable calendar for that month.