We've reached the end of 2021! I am hopeful that 2022 will be a great year and everyone will remain healthy! The Meal Plan for January 2022 has lots of great and easy recipes! Plenty of comforting meals for the winter! I included some black-eyed peas for the 1st, in case you follow that tradition. Happy cooking friends and Happy New Year! Here's what you can expect: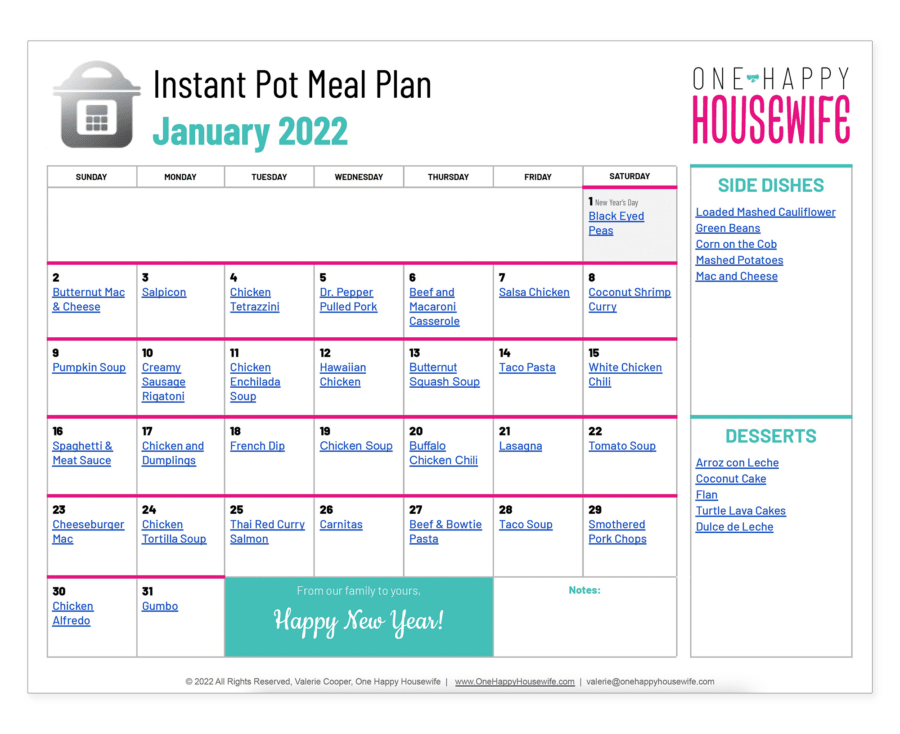 Instant Pot Pasta Recipes
When you're in the mood for a hearty pasta dish, there is no need to search anywhere else. I have compiled some amazing Instant Pot Pasta Recipes that will make your mouth water and taste buds happy with each bite! From Spaghetti & Meat Sauce (a classic) and Chicken Tetrazzini to my simple and delicious Beef And Bowtie Pasta – these dishes are sure to satisfy and keep you warm. Plus, these recipes are perfect for those busy weeknights when you need to get dinner on the table fast.
Spaghetti and Meat Sauce
This one-pot pasta dish is the perfect traditional Italian meal to satisfy any hungry family. This simple yet delicious recipe takes less than 15 minutes to prep and cook, which means that you can have it on your table in no time at all! Pair this yummy classic with some garlic bread and you'll have the perfect fast and easy dinner for even the most hectic weeknight.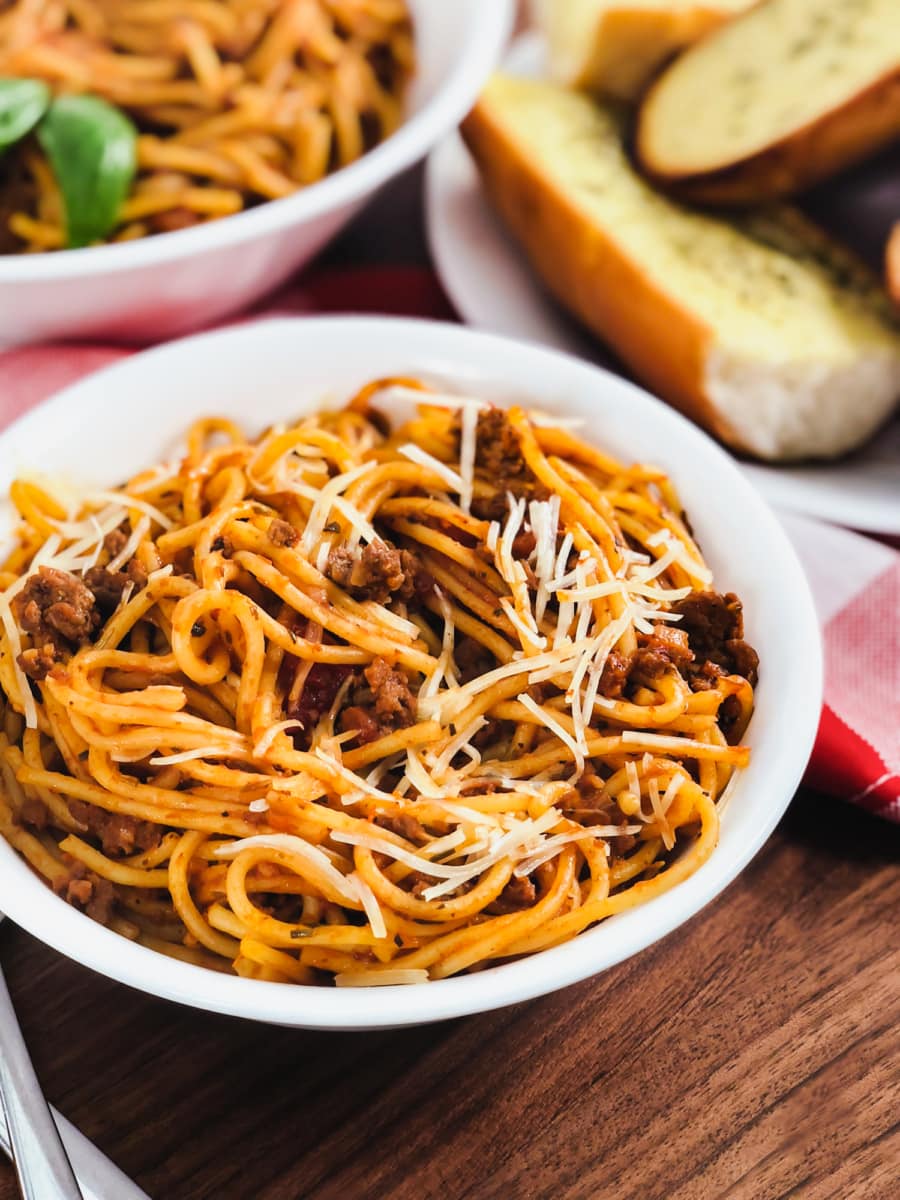 Chicken Tetrazzini
My Chicken Tetrazzini is the ultimate comfort food. The rich and creamy sauce has a hint of citrus that will leave your taste buds jumping for joy! Plus, this easy recipe requires just a few simple ingredients that you probably already have in that pantry of yours. So let's get to cooking this comforting classic on this cold winter day.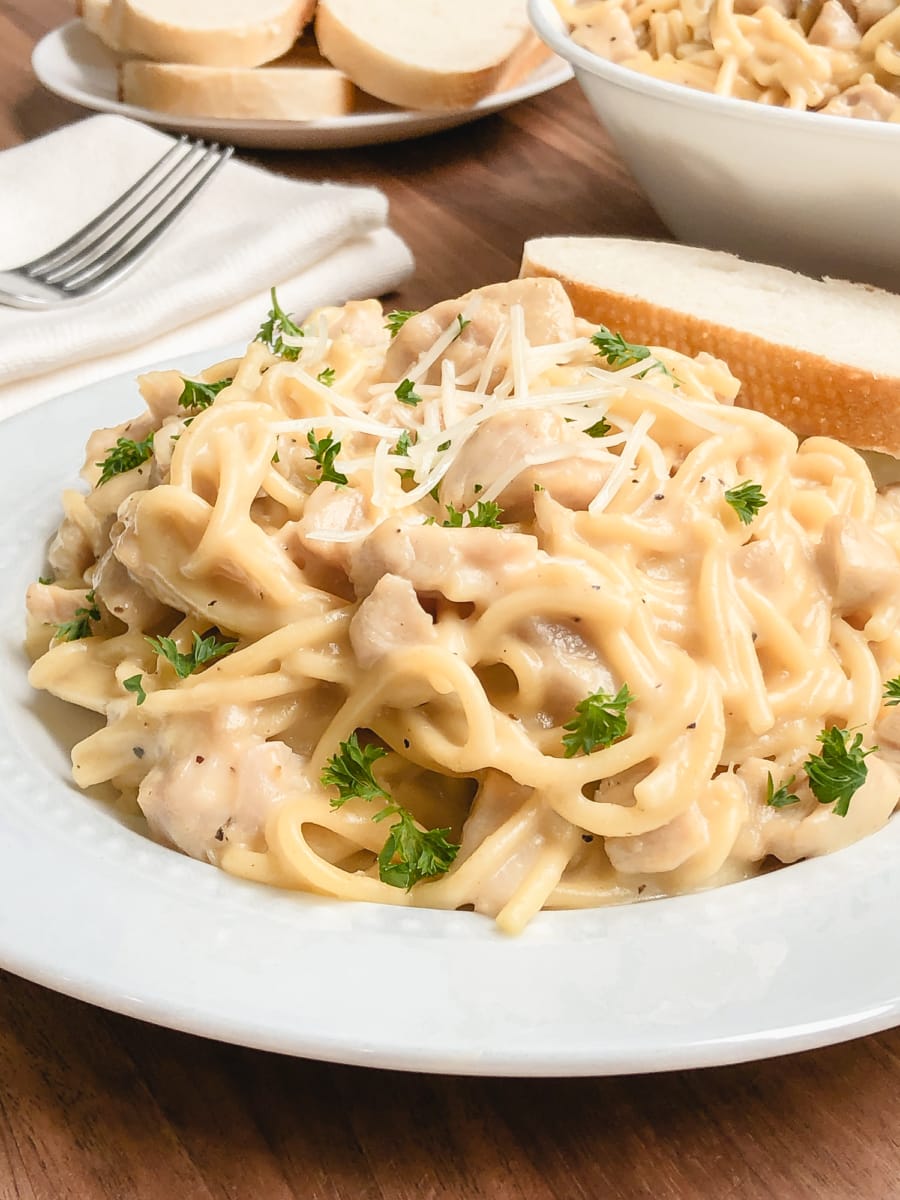 Beef and Bowtie Pasta
I have the fastest and easiest recipe for you! My Instant Pot Beef Bowtie Pasta is so quick to make and so delicious that even your kids will love it. Top this pasta with some parmesan cheese to make it even tastier. My kids always devour this meal when I make it and I guarantee that yours will too.
Instant Pot Soup Recipes
Are you tired of this cold weather? I've got just what your soul needs! My Instant Pot Soup Recipes will keep warm and nourished through these wintery days. Get ready for some delicious soup: my simple Chicken & Dumplings is ready in about 45 minutes; White Chicken Chili will certainly warm you; my Taco Soup is delicious and comforting on these chilly days.
White Chicken Chili
This dump-and-start creamy chicken chili is a no-fuss meal that's perfect for those busy weeknights. It's packed with hearty white beans, tender chicken, corn, tomatoes, and green peppers for loads of flavor! The best part? You only dirty one pot and this soup is ready in about 20 minutes.
Taco Soup
This delicious, hearty, and healthy Instant Pot Taco Soup will be the perfect meal for any chilly day. It's like enjoying a fully loaded taco in your soup bowl! The ingredients are simple but pack an enormous flavor punch. One of the best parts about cooking with an Instant Pot is that you can have this delicious soup ready in just 30 minutes.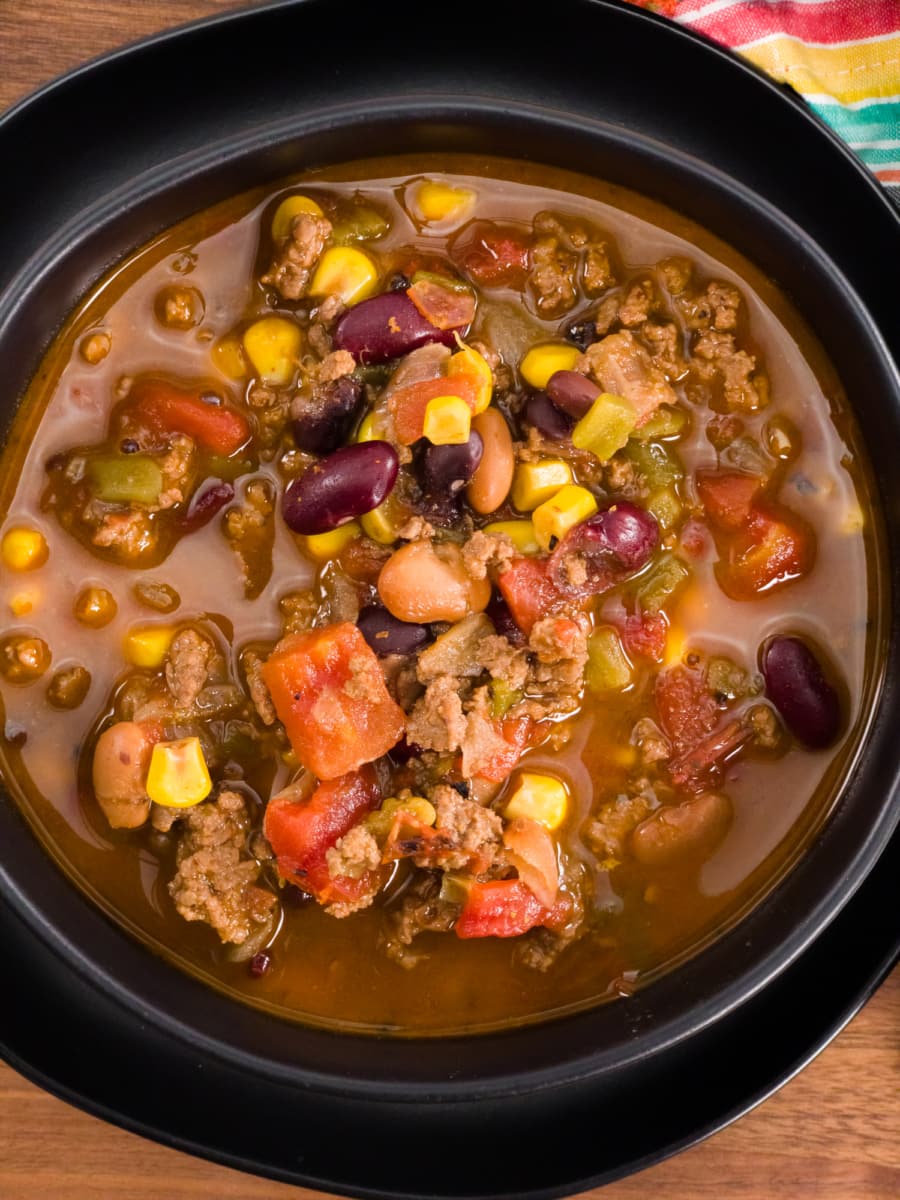 Chicken and Dumplings
Nothing beats the taste of my Instant Pot Chicken and Dumplings. It's one of my favorite comfort foods. With a delicious mix that includes veggies, chicken, and wonderful plump dumplings, it offers tons of hearty flavor. This quick & easy soup makes for an amazing winter meal when those chilly days arrive!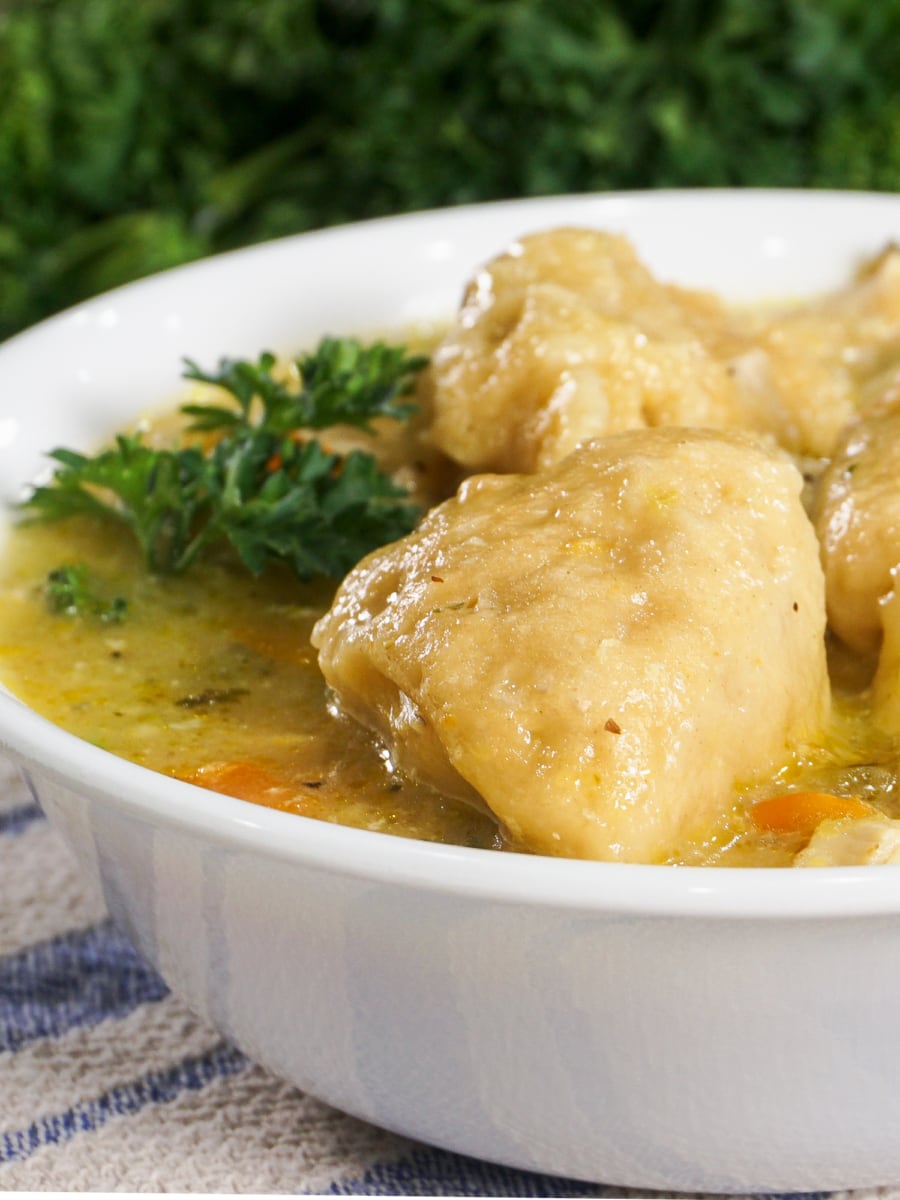 Instant Pot Sandwiches
We all know that soup is the perfect way to keep warm in the wintertime. But, what about serving something tasty along with your soup? I have the perfect partner for any warm bowl of soup. The amazing sandwiches below are not only great on their own but they're also perfect alongside a warm bowl of soup.
French Dip
What's better than a delicious, juicy French Dip? A pressure cooker version of this classic sandwich. This easy Instant Pot recipe makes a tender shredded beef that you simply can't resist eating! And it uses only one pot to prepare – what more could we ask for?!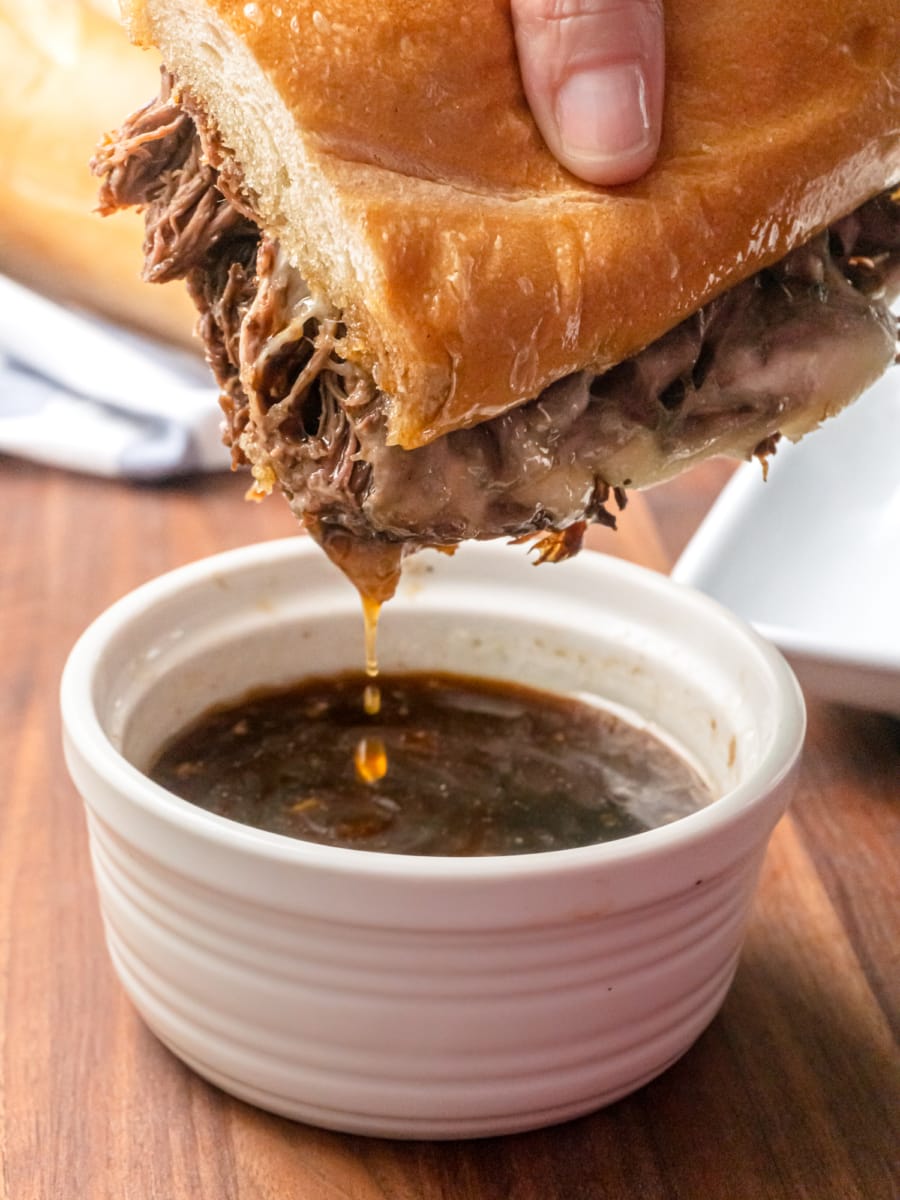 Dr. Pepper Pulled Pork
The flavor of my Instant Pot Dr. Pepper Pulled Pork sandwiches is outshone only by their simplicity! After cooking the pork, just mix in your favorite barbeque sauce for an amazing meal that will have everyone asking "Where did you get this?" The tender and flavorful shredded pork make it one of the most popular recipes on my blog.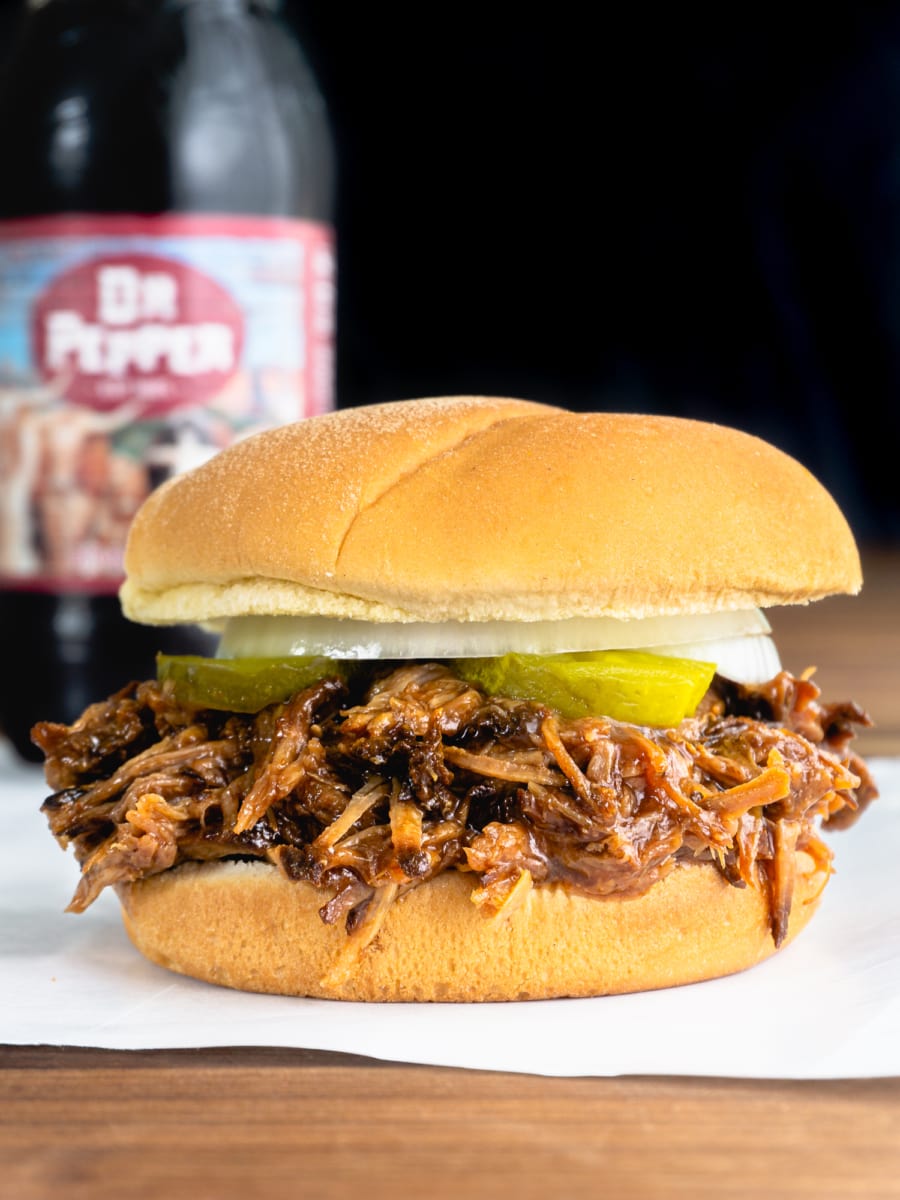 Instant Pot Side Dishes
With my January 2022 Meal Plan, you'll have plenty of Instant Pot Side Dishes to complement any main dish that your family cooks. I've included two favorites in this month's meal plan: Creamy Mashed Potatoes and Mac & Cheese. Both of these sides are kid-friendly and perfect for many of the recipes in this meal plan!
Mac and Cheese
One of my family's favorite side dishes is this simple and quick Macaroni & Cheese made in the Instant Pot. The blend of four kinds of cheese makes this dish incredibly flavorful, not to mention it can be ready within ten minutes!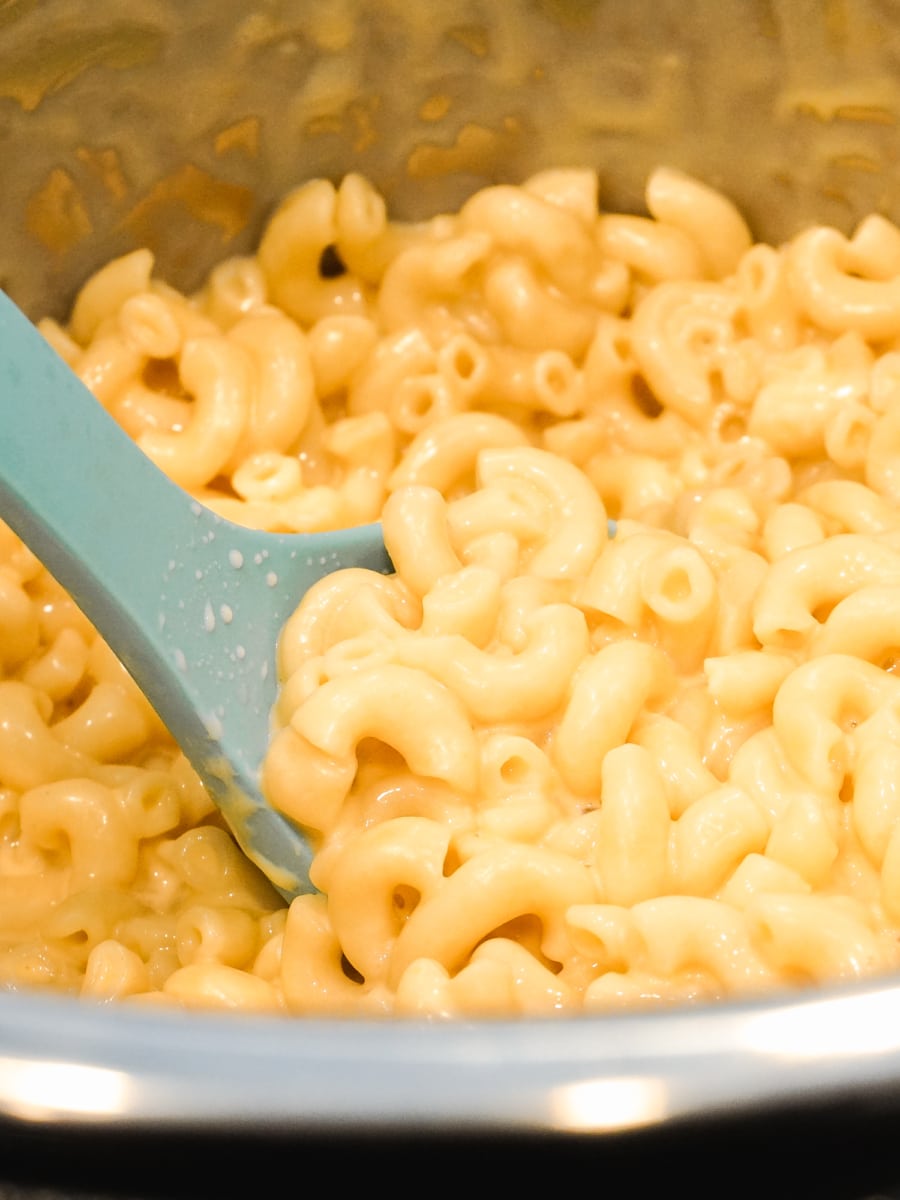 Mashed Potatoes
I love some good mashed potatoes as the side dish to my favorite meals. The best part about this recipe? It's made in under 15 minutes with only a few simple ingredients! These creamy mashed potatoes are the perfect side dish for almost any meal.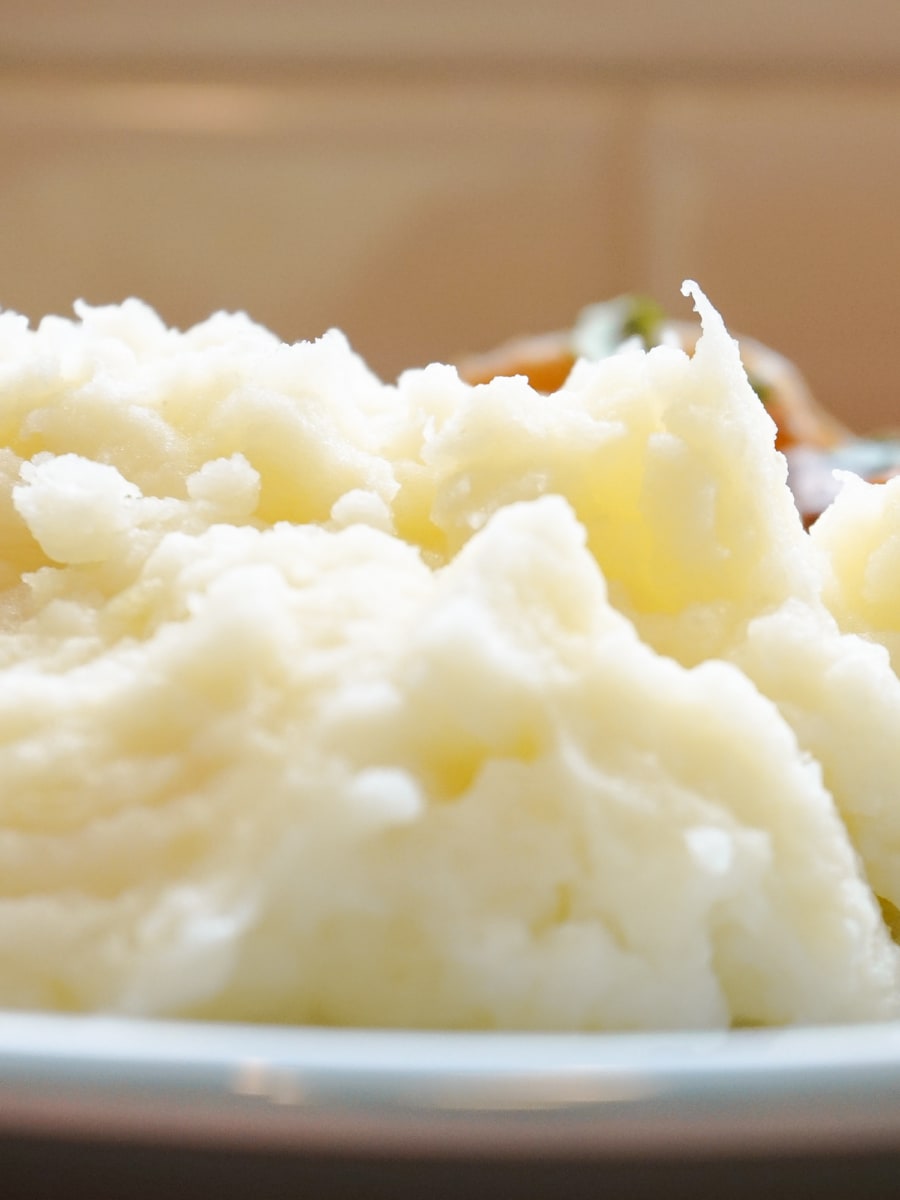 Instant Pot Desserts
I hope you're ready to indulge in some delicious desserts with your family this month! My January Meal Plan has an amazing selection of dessert recipes that will make everyone happy. From coconut cake and flan to turtle lava cakes – there's something here for every sweet tooth.
Turtle Lava Cakes
One of the most delicious desserts you will ever try. These Turtle Lava Cakes are so indulgent. These amazingly rich, moist chocolate cakes are filled with a molten chocolate center and topped with caramel and pecans. This dessert is perfect for those special days when you just want to spoil yourself!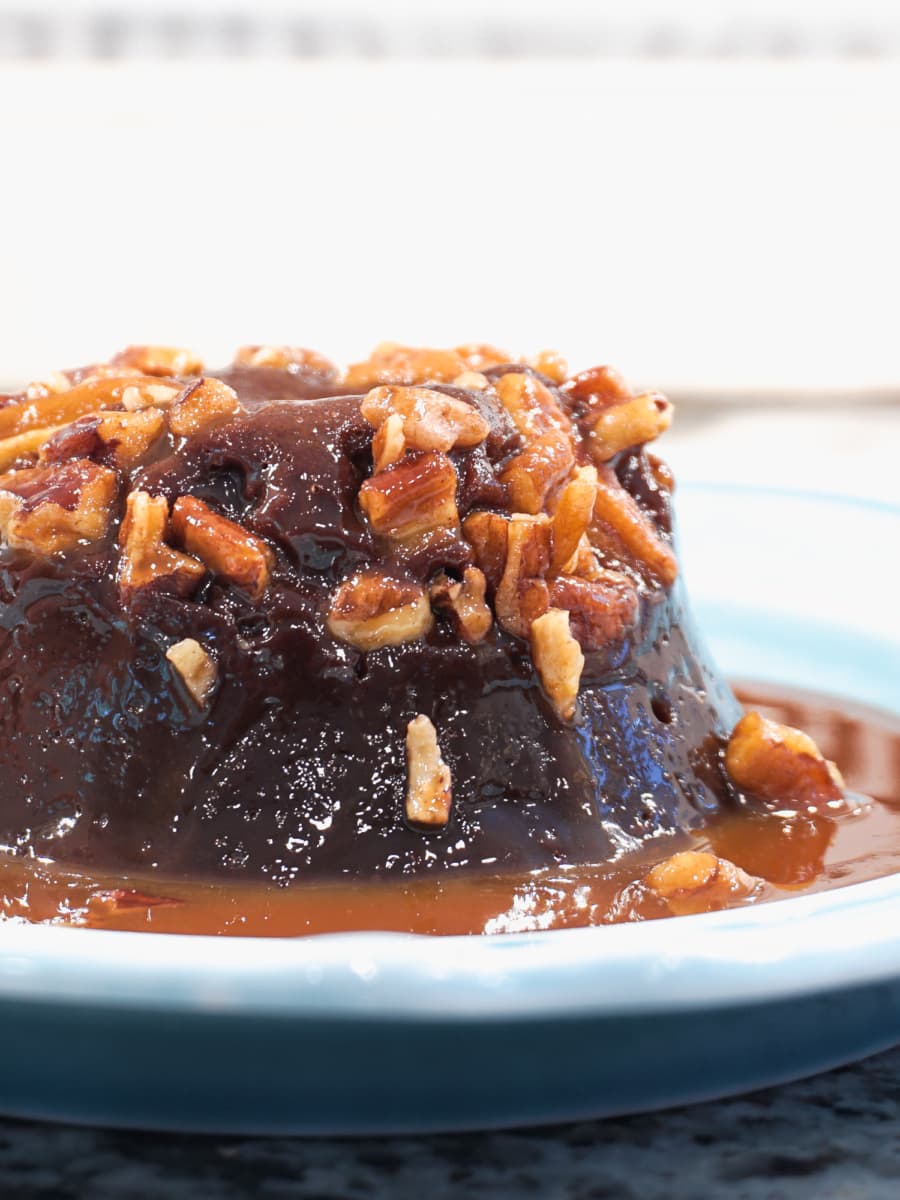 Coconut Cake
This Instant Pot Coconut Cake is a delightfully sweet, coconut dessert that you'll want to serve after dinner with an extra scoop of ice cream. This easy-to-make recipe can be made in your pressure cooker and will impress even the most discerning palate!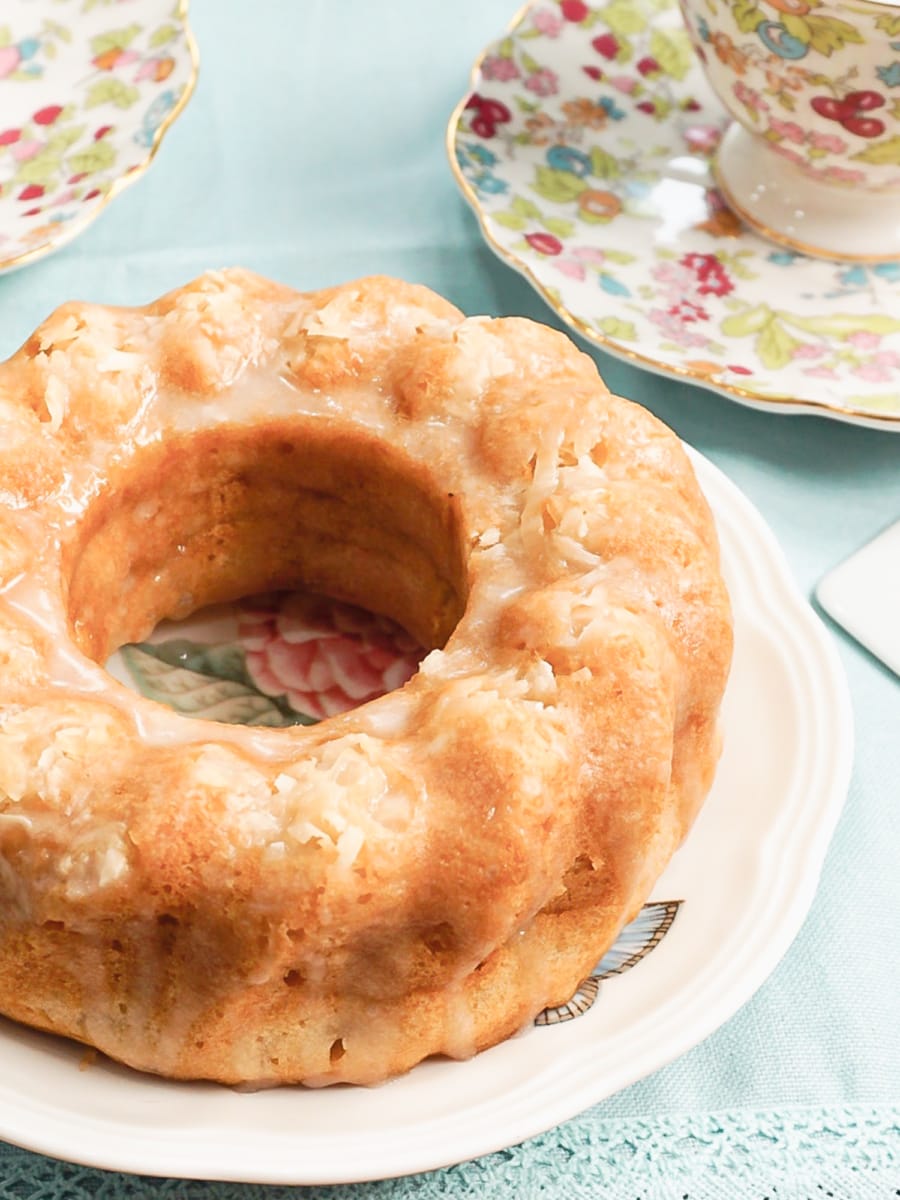 Happy cooking and here's to a fantastic 2022!
Make sure you also check out my latest Instant Pot Meal Plan.
January 2022 Instant Pot Meal Plan
Below the list of recipes, you will find a link to the downloadable calendar and links to all my monthly Instant Pot meal plans.
Download the January 2022 Meal Plan Calendar.
For more Instant Pot Meal Plan ideas for the month of January, check out my archive of January Instant Pot Meal Plans.
Past Instant Pot Meal Plans
Each month I publish a new, updated Instant Pot Meal Plan. So don't miss out on seeing what wonderful dishes I've included in my latest one.
Looking for a past meal plan?
You can also access all of my previously published Instant Pot Meal Plans through the links below. I handpick the recipes that appear each month, so you will find that each month is unique with its own set of recipes geared specifically toward that month. Plus, on each meal plan page, you can download the printable calendar for that month.