January is the month of new beginnings and healthy resolutions. It's also the coldest month of the year. With that in mind, I always put together my January Instant Pot Meal Plans to have plenty of warm and comforting dishes. You'll find loads of simple and hearty pastas and soothing soups. You'll also find some healthier options to help you keep to your New Year's resolutions. Here's what you can expect: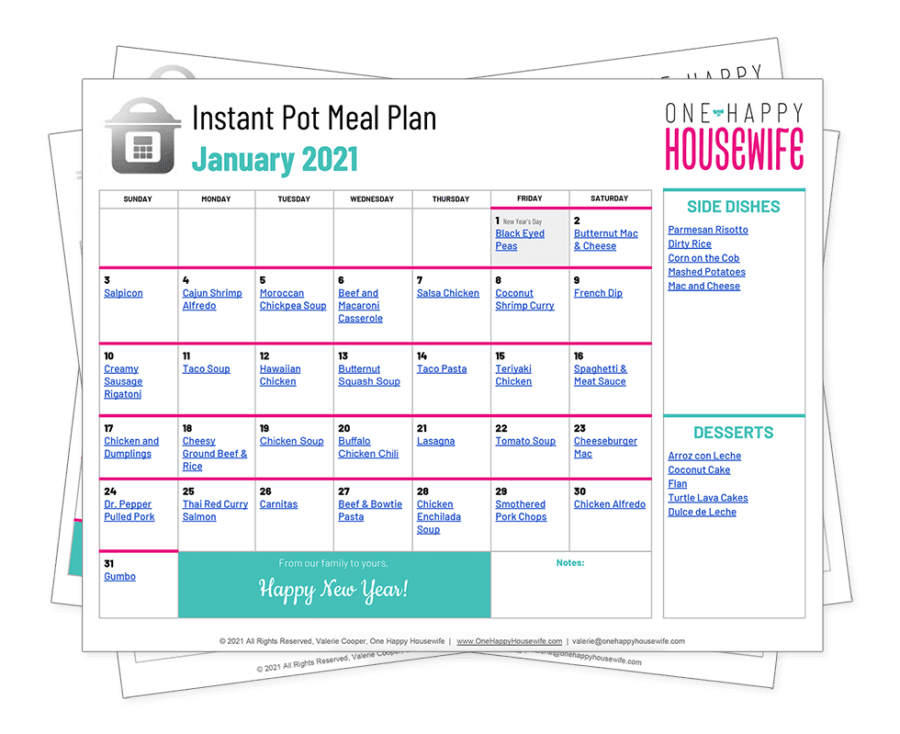 Instant Pot Soup Recipes
Kick that snow off your boots, come in from the cold, and sit down at the table with a warm bowl of soup. Holding a bowl of fresh soup in your hands after being out in the blustery weather is always the best way to warm yourself from the inside out. That's why my January Instant Pot Meal Plans are packed full of Instant Pot Soup Recipes. You'll find my hearty Chili, soothing Chicken Soup, comforting Tomato Soup, and flavorful Taco Soup, to list a few.
Chili
This is what homemade chili is all about. I load up my Instant Pot Chili with kidney beans, ground beef, and tons of flavor. This chili is thick and chunky with a deeply rich and smokey flavor. It's the perfect way to warm up during these cold wintery days of January.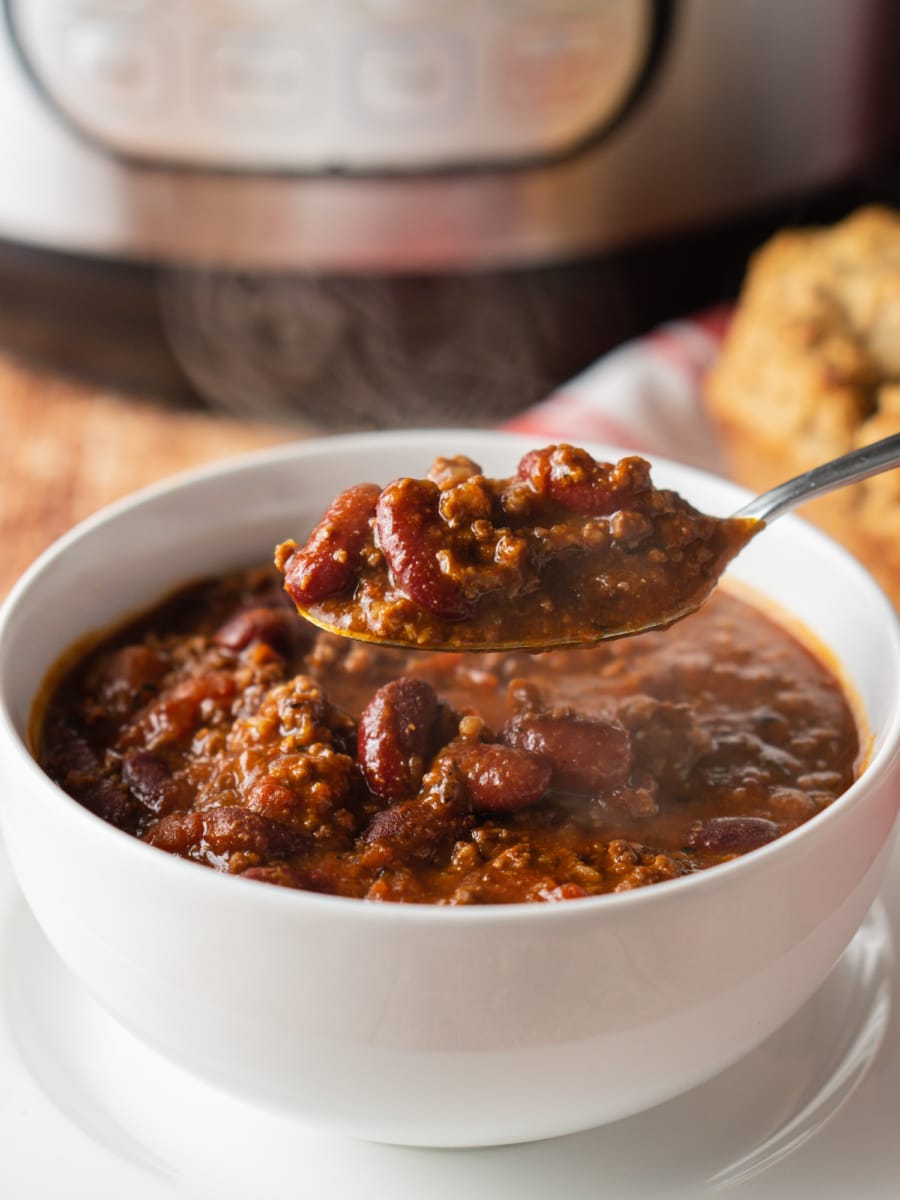 Chicken Soup
Does the cold weather have you feeling gloomy? This Instant Pot Chicken Soup will perk you right up. It's loaded with wholesome and nutritious potatoes, carrots, onions, herbs, and spices. Not only do I pack this homemade chicken soup full of nourishing ingredients, but it's also richly flavorful. This soup is perfect for those chilly January days.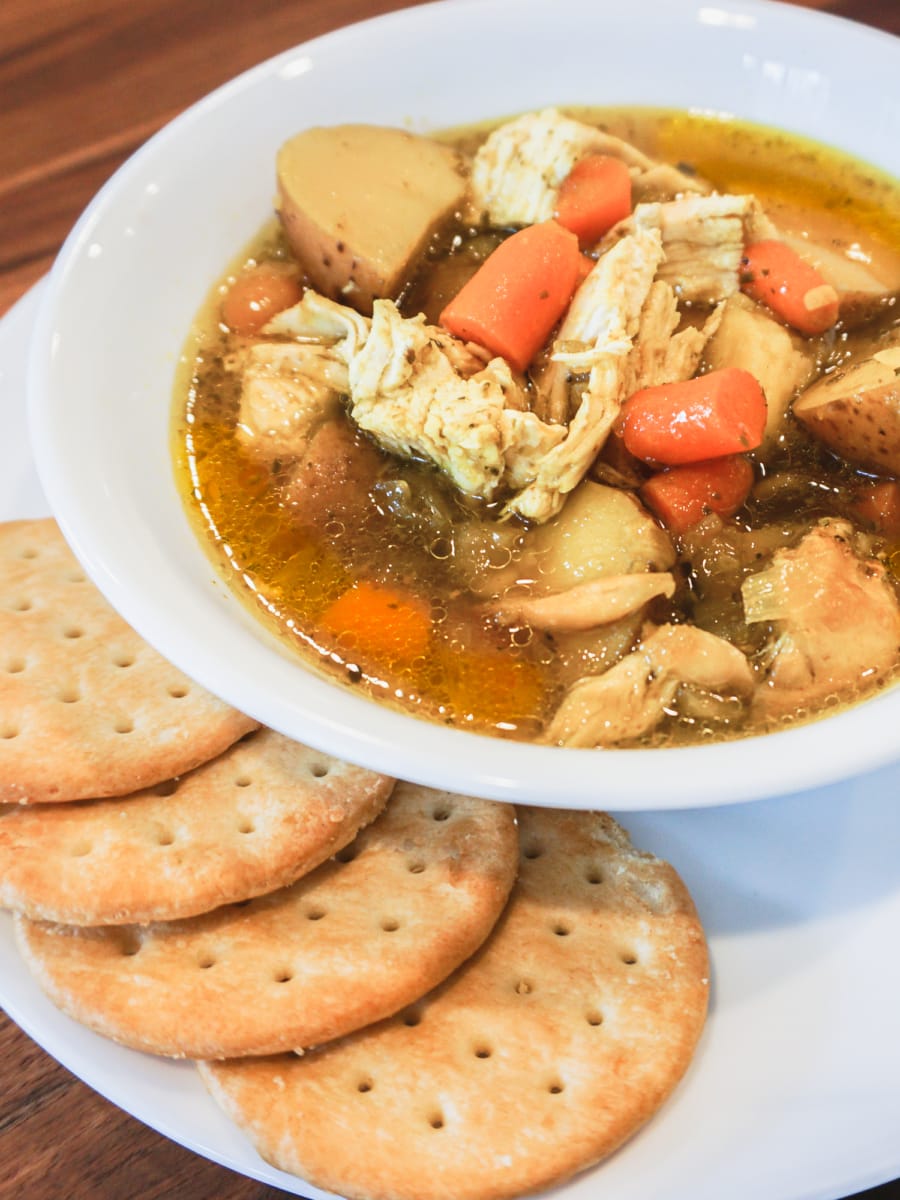 Tomato Soup
Tomato Soup must be the most comforting soup there is. At least, I think so. My Instant Pot Tomato Soup recipe takes the nourishing comfort of the most delicious tomato soup and makes it even better by infusing it with honey and basil. The sweet, delicate flavor of this soup is the perfect way to warm those chilly bones.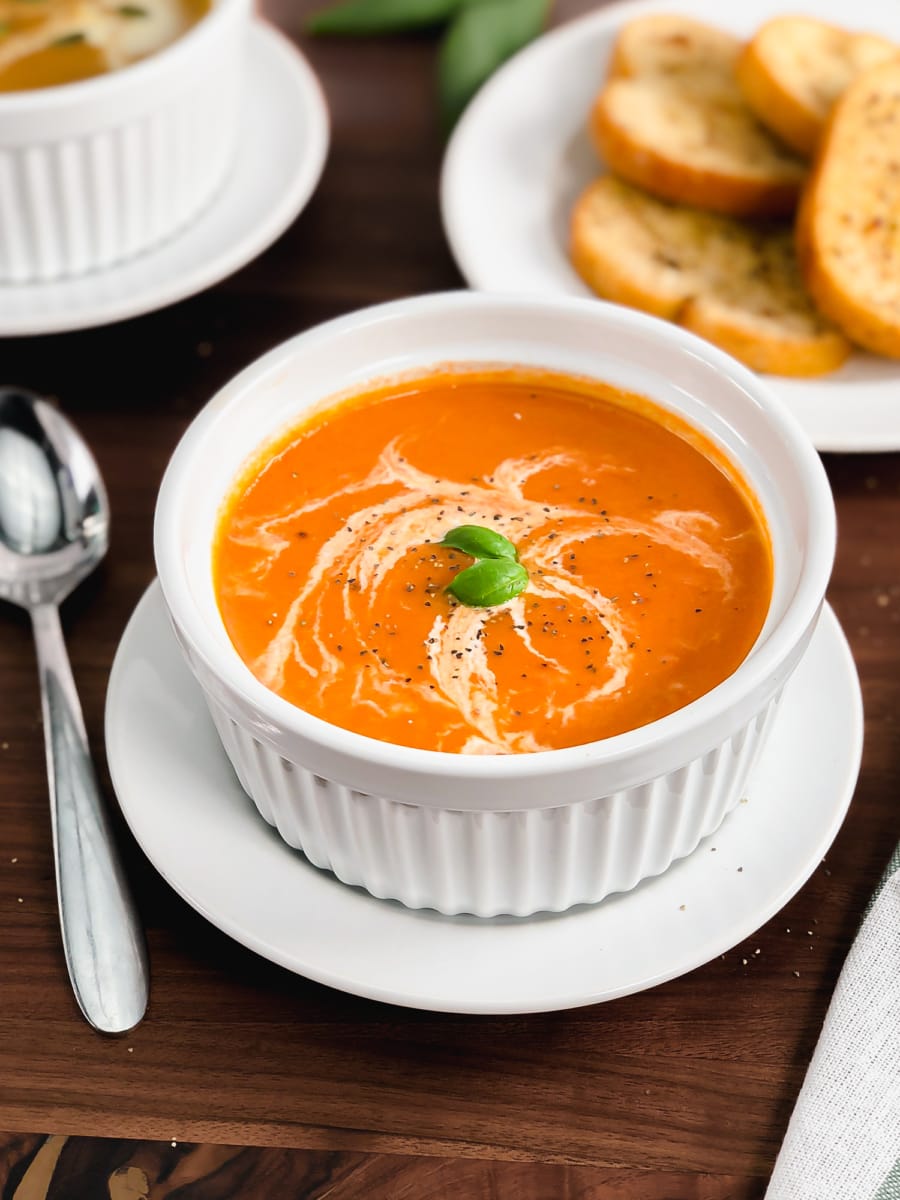 Taco Soup
This soup is super hearty and full of taco flavor. I pack this Instant Pot Taco Soup with ground beef, three types of beans, fire-roasted tomatoes, corn, and green chilis. Just add your favorite taco toppings like sour cream, diced avocado, shredded cheese, and cilantro for irresistible Tex-Mex flavor.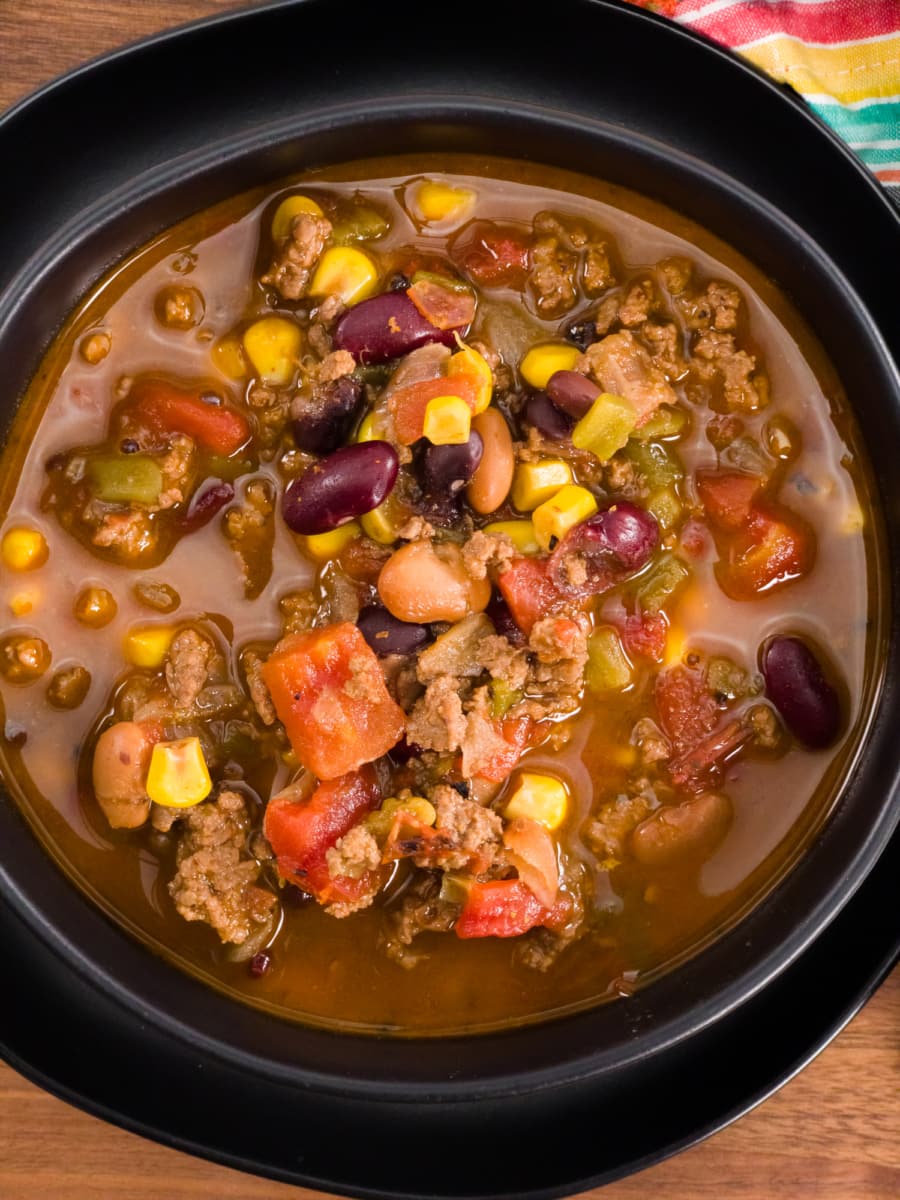 Instant Pot Pasta Recipes
Pasta always makes for a hearty and filling meal that's full of comfort and warmth. That's why I always include plenty of Instant Pot Pasta Recipes in my January Meal Plans. You'll find family favorites like my Taco Pasta and Cheeseburger Mac. There are also classic pasta dishes like Lasagna and Chicken Alfredo. These pasta recipes are quick to make and delicious to eat.
Taco Pasta
Enjoy the taste of Tex-Mex on pasta night. This Instant Pot Taco Pasta brings together the heartiness of pasta and blends it with the bold flavors of Tex-Mex. Top this flavorful pasta dish with your favorite taco toppings for an unforgettably delicious Tex-Mex inspired pasta meal.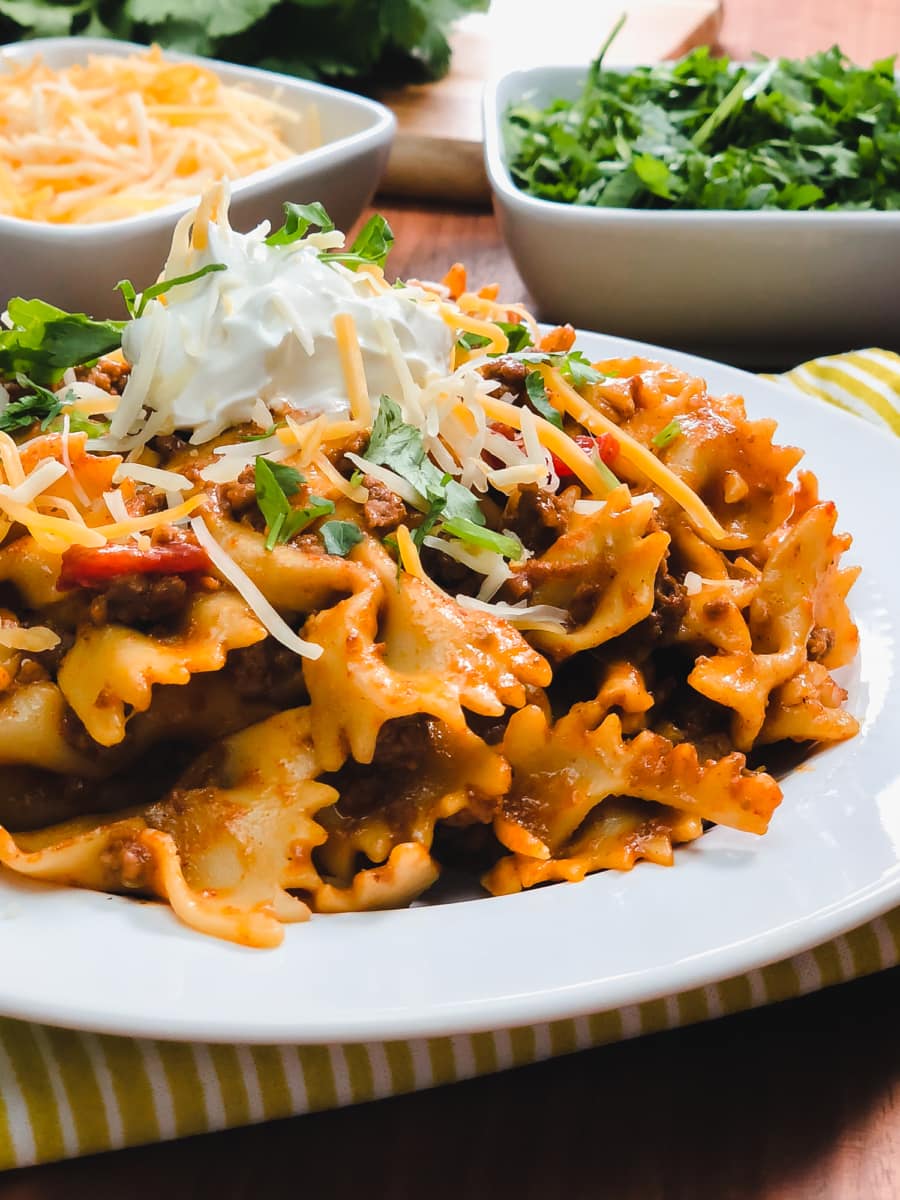 Cheeseburger Mac
My Instant Pot Cheeseburger Mac is one of my kid's favorite pasta dishes. I make this Cheeseburger Mac with elbow pasta, perfectly seasoned ground beef, and loads of cheddar cheese. It has all the flavor of your favorite cheeseburger but delivers it in a plate of pasta. Add some crumbled bacon for an even more flavorful pasta dish.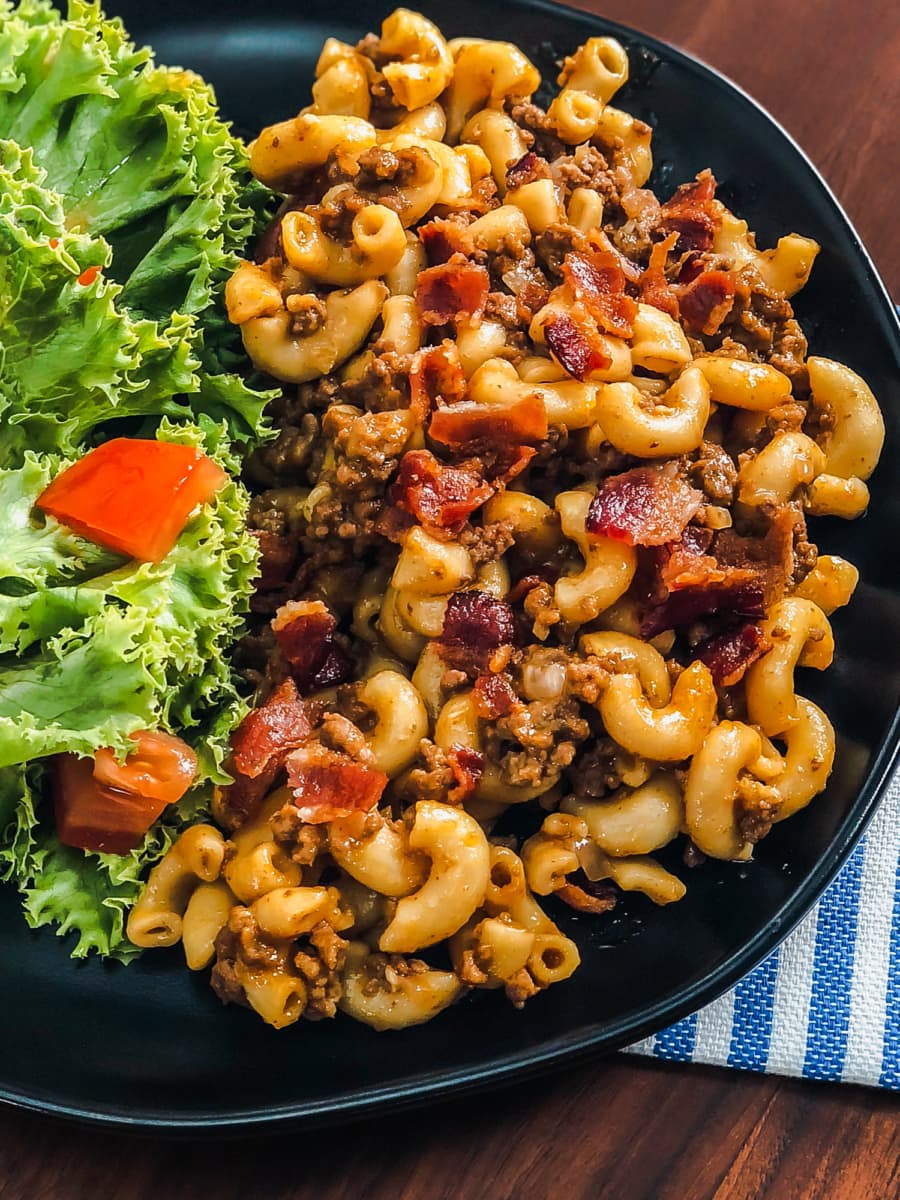 Lasagna
My Instant Pot Lasagna is phenomenal. Sandwiched between each layer of pasta are loads of intensely flavorful ground beef and creamy, melty cheeses. This classic pasta dish is a perfect filling family dinner that can be served any day of the week. Lasagna is always perfect with a slice of homemade garlic bread.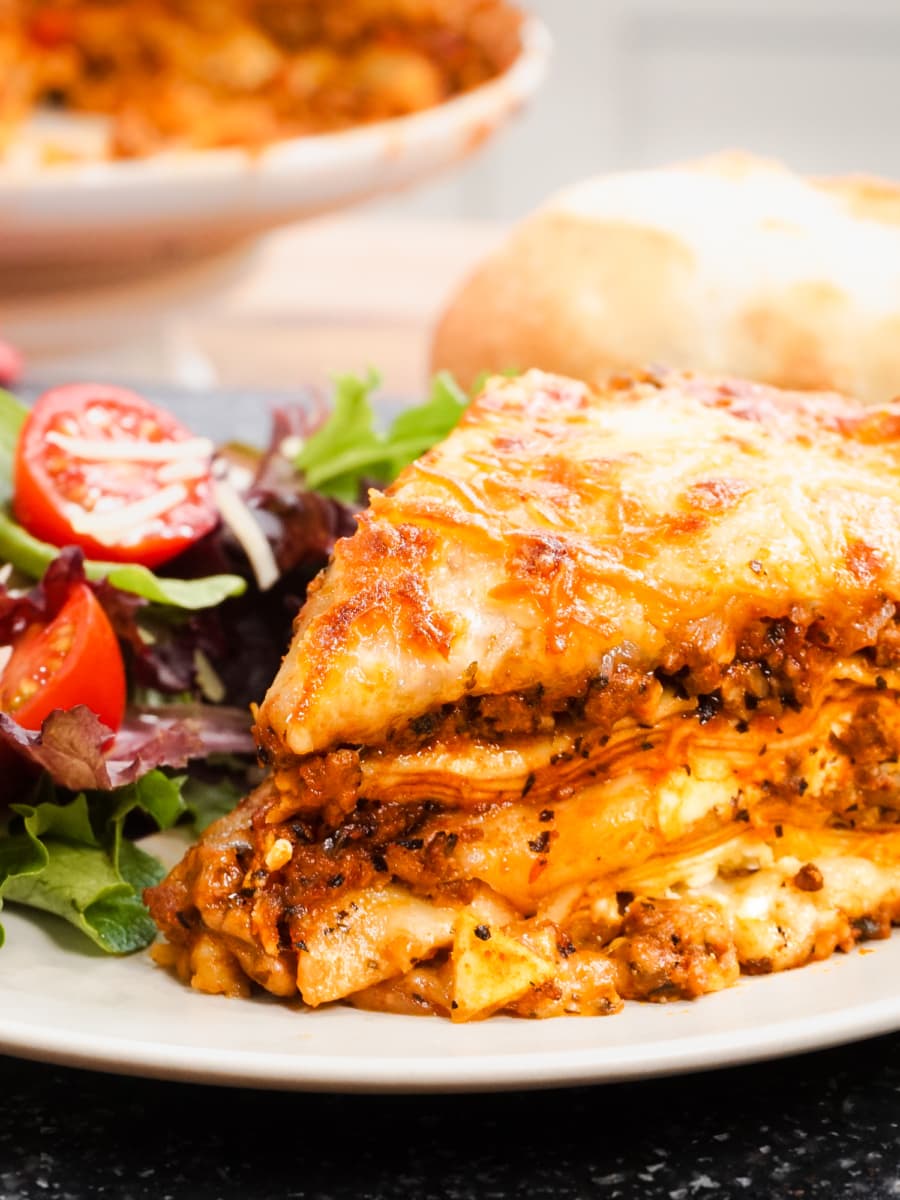 Chicken Alfredo
For richly creamy pasta with tender bite-sized pieces of chicken, try my Instant Pot Chicken Alfredo recipe. I toss linguine pasta and tender chicken in a homemade Alfredo sauce to make this wonderfully comforting pasta dish. And the best part… this recipe is ready in less than 30 minutes. That makes this pasta dish a perfect option for a weeknight dinner.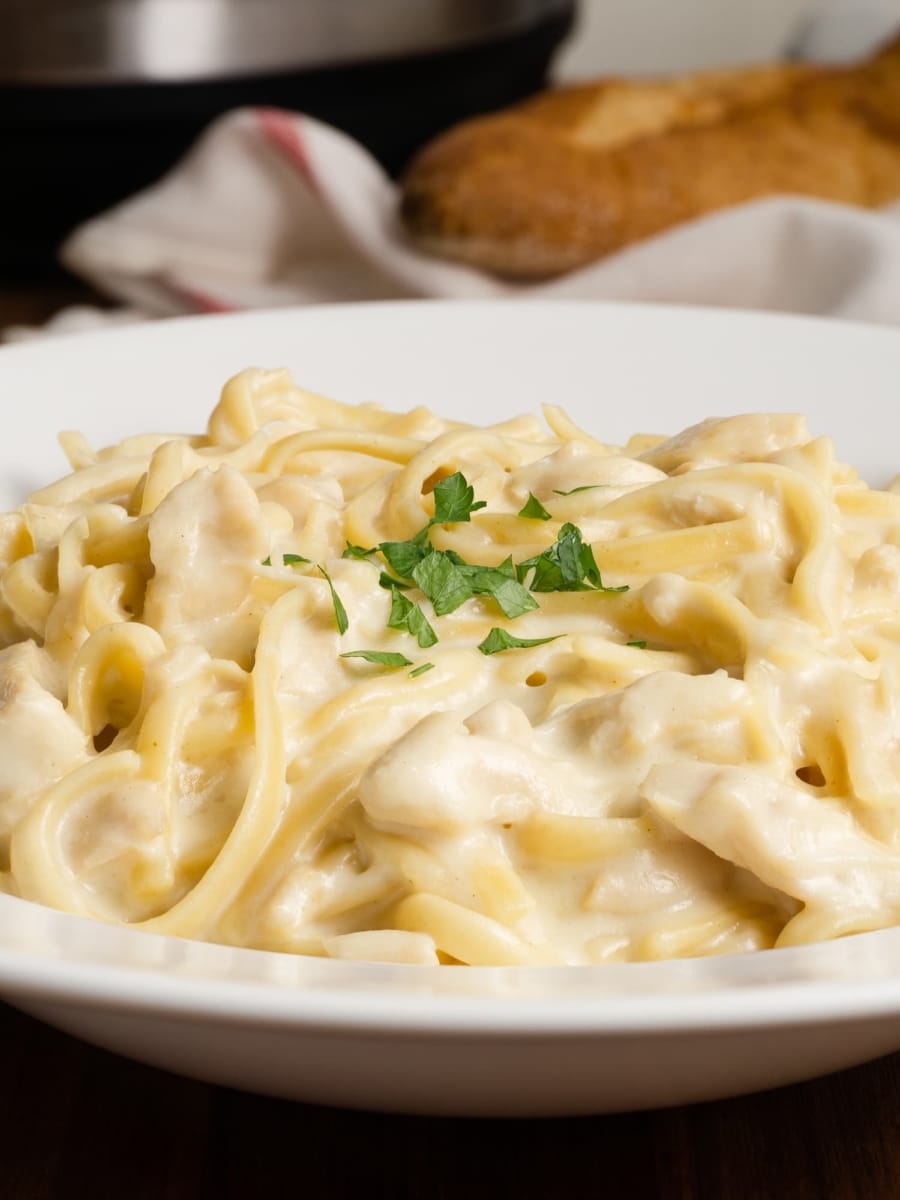 Healthy Instant Pot Recipes
We're moving into a new year and that usually means a focus on eating better. With that in mind, I've included plenty of healthy options in my January Instant Pot Meal Plans.
You'll find lots of great vegetarian recipes, seafood recipes, and lean meat recipes. All of which will help you develop healthier eating habits without sacrificing any flavor. For instance, my Salpícon recipe is a light and healthy way to prepare beef.
Salpícon
My Instant Pot Salpícon recipe is a light and fresh minced meat with a citrus flavor. I make this wonderful recipe by cooking eye of round to perfection in the pressure cooker before seasoning it with onions, peppers, and citrus. This meat is delicious served over rice or on a corn tortilla.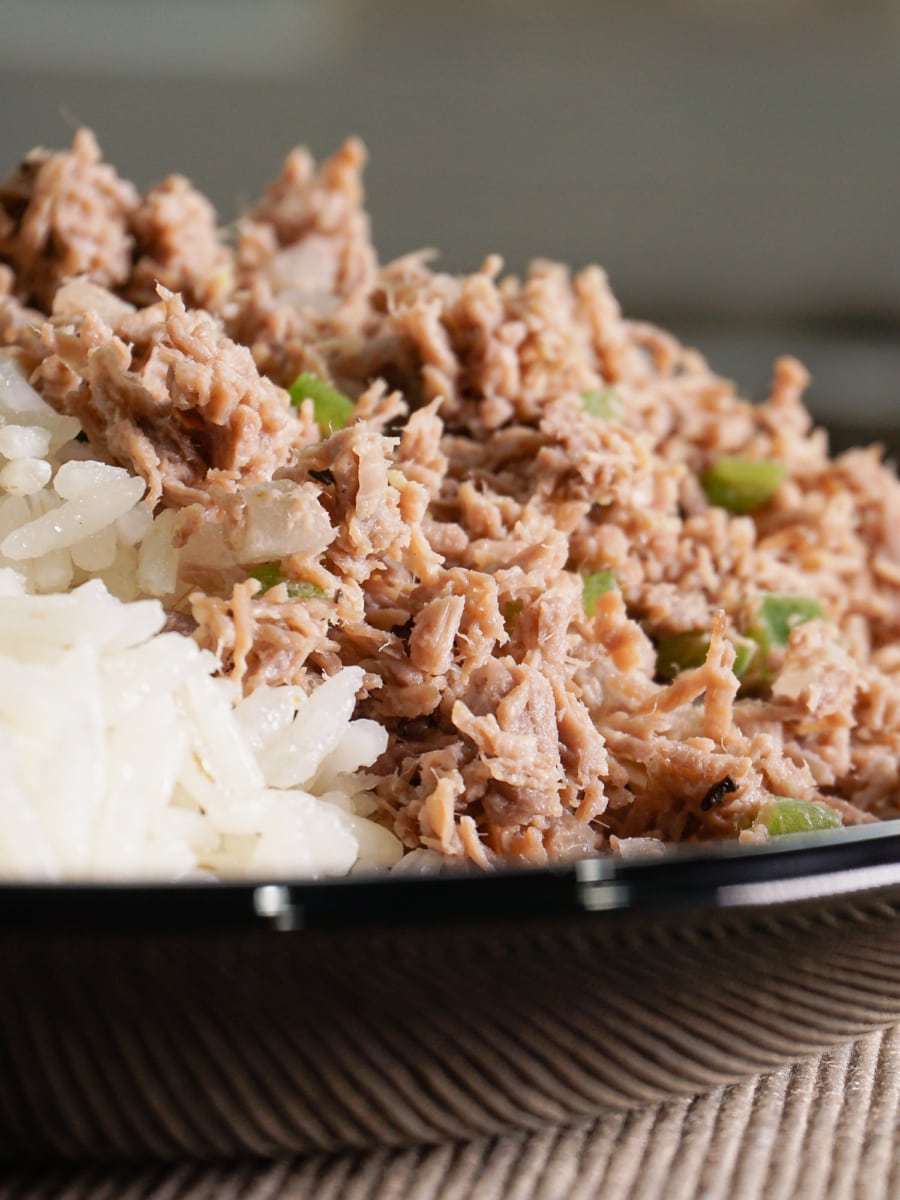 Instant Pot Side Dishes
Every excellent main dish needs a terrific side to go with it. That's why you'll always find lots of easy and flavorful Instant Pot Side Dishes in my January Meal Plans. There are plenty of comforting classics in these meal plans including my Mashed Potatoes, Corn on the Cob, and Green Beans. Each of these recipes is ready in minutes and is so delicious.
Mashed Potatoes
Mashed potatoes are always a delightful side dish. They're warm, creamy, and a perfect companion for numerous main dishes. My Instant Pot Mashed Potatoes are a quick and easy way to make perfect mashed potatoes using the pressure cooker. These potatoes have the creamy consistency and buttery taste you'd expect.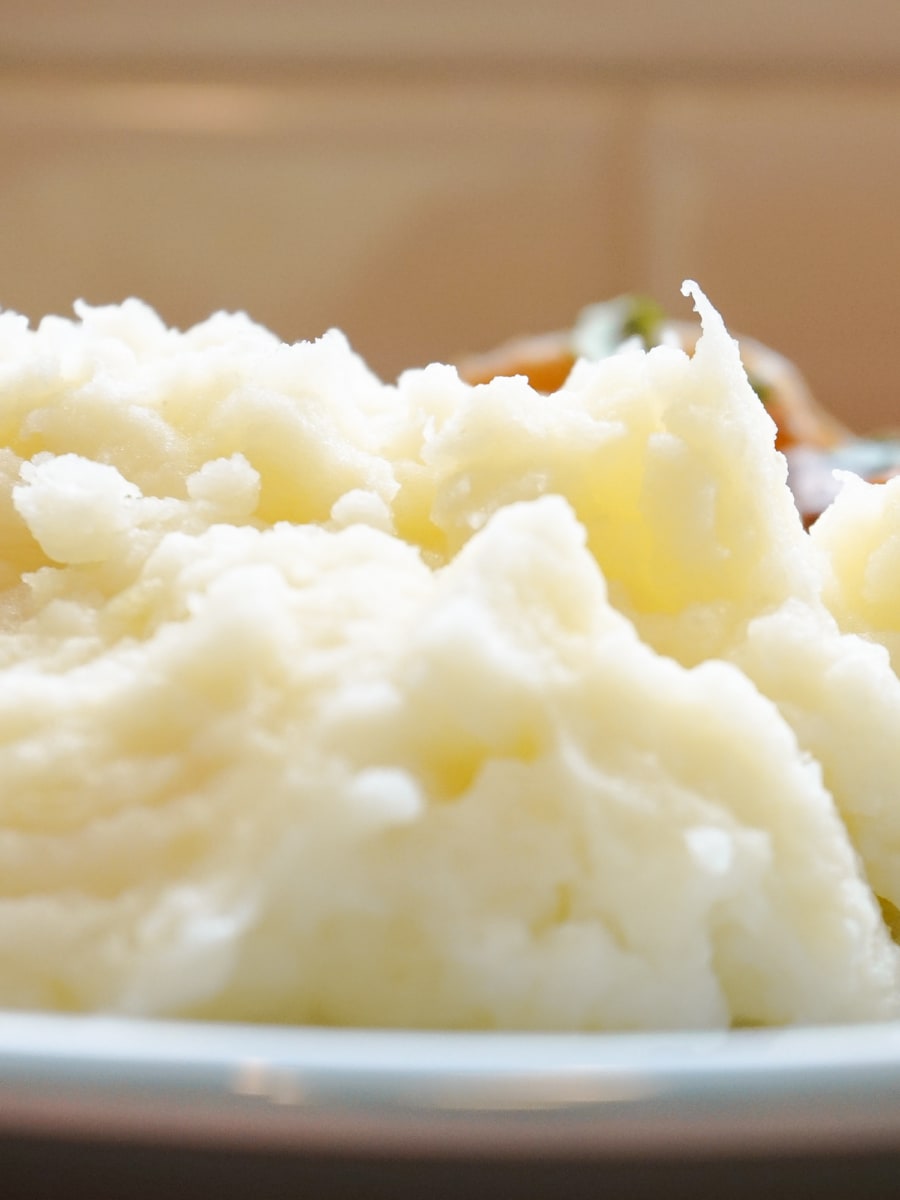 Corn on the Cob
Corn is a simple but tasty side dish and my Instant Pot Corn on the Cob is the quickest and best way to make it. You'll have perfectly cooked and deliciously sweet cobs of corn in a matter of minutes. Add a pat of butter to experience that sweet buttery crunch that you love so much.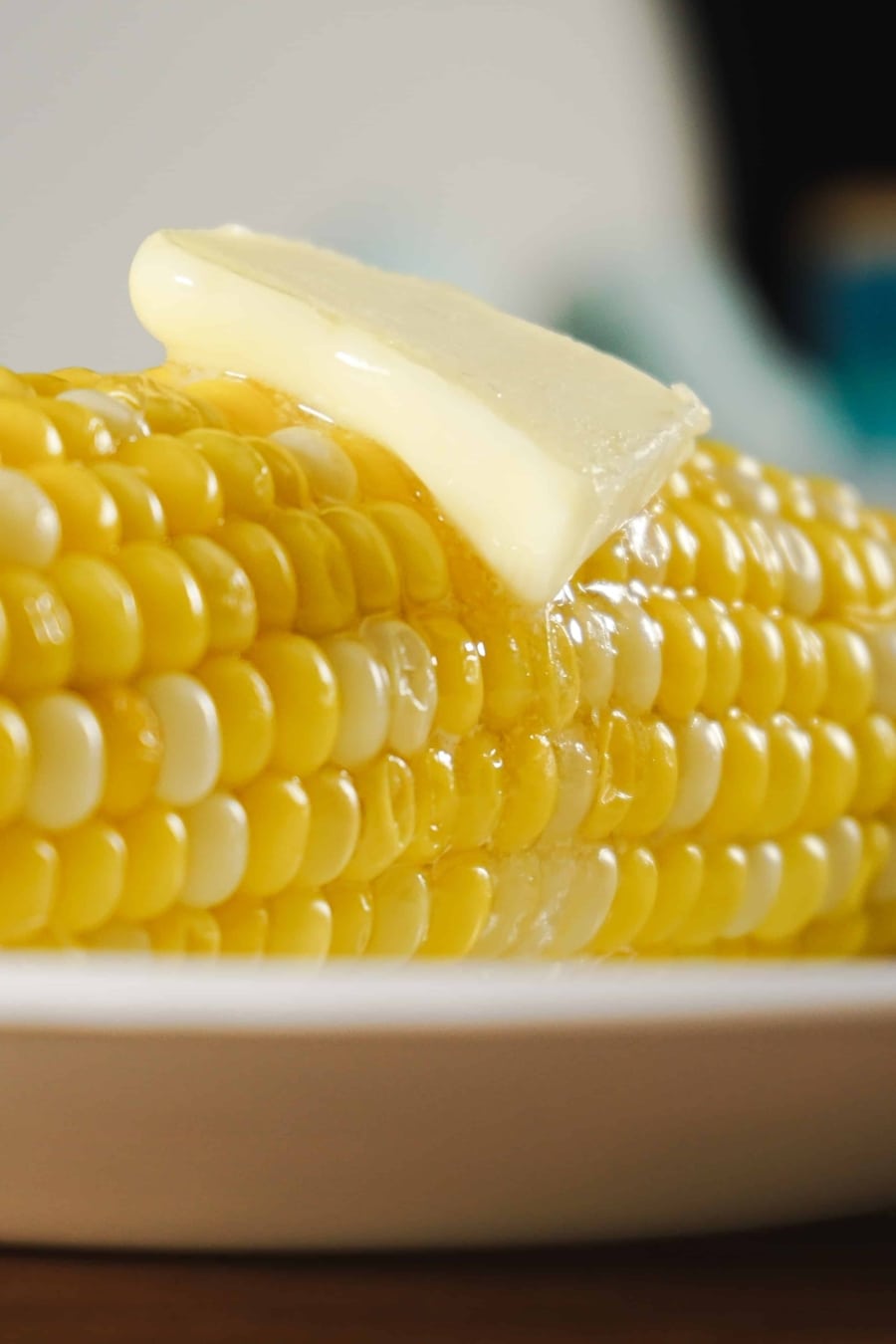 Green Beans
There's nothing more Southern, more comforting, or more delicious than a big serving of green beans. My Instant Pot Green Beans are a quick and simple way to use your pressure cooker to get perfectly cooked and seasoned green beans every time. These wonderful green beans have a buttery garlic flavor, perfect for serving with a side of mashed potatoes.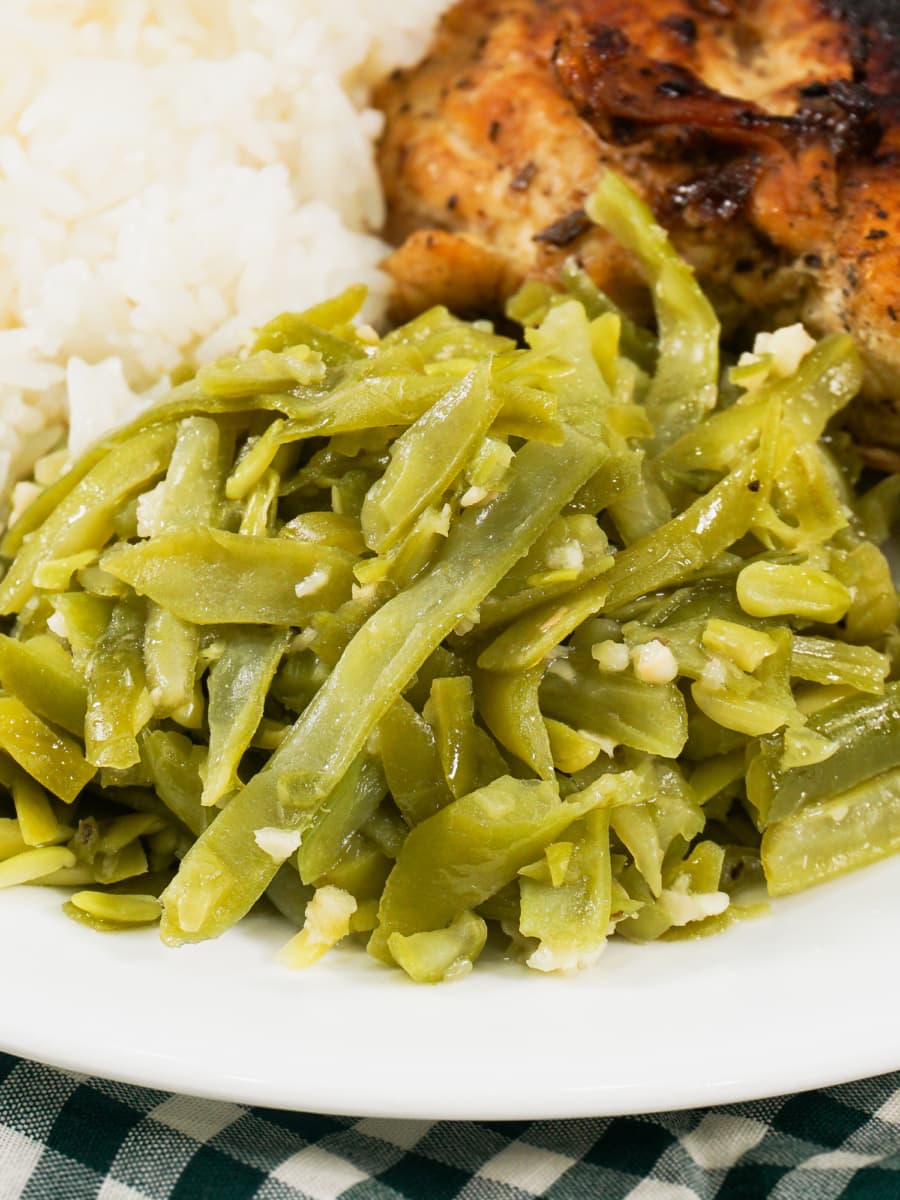 Instant Pot Desserts
I always serve the best for last. I guarantee my January Instant Pot Meal Plans will have a list of extraordinary Instant Pot Desserts that you will absolutely love. If you're a chocolate lover, then you'll go crazy for my Turtle Lava Cakes.
And, for something authentic, you'll find some Honduran favorites like my Flan and Arroz con Leche recipes. These recipes use simple ingredients and are fabulously flavorful.
Turtle Lava Cakes
These little chocolate cakes literally erupt with chocolaty goodness with the first spoonful. My Instant Pot Turtle Lava Cakes are so rich and indulgent that you'll be ready to curl up and hibernate for the rest of the winter after enjoying one of them.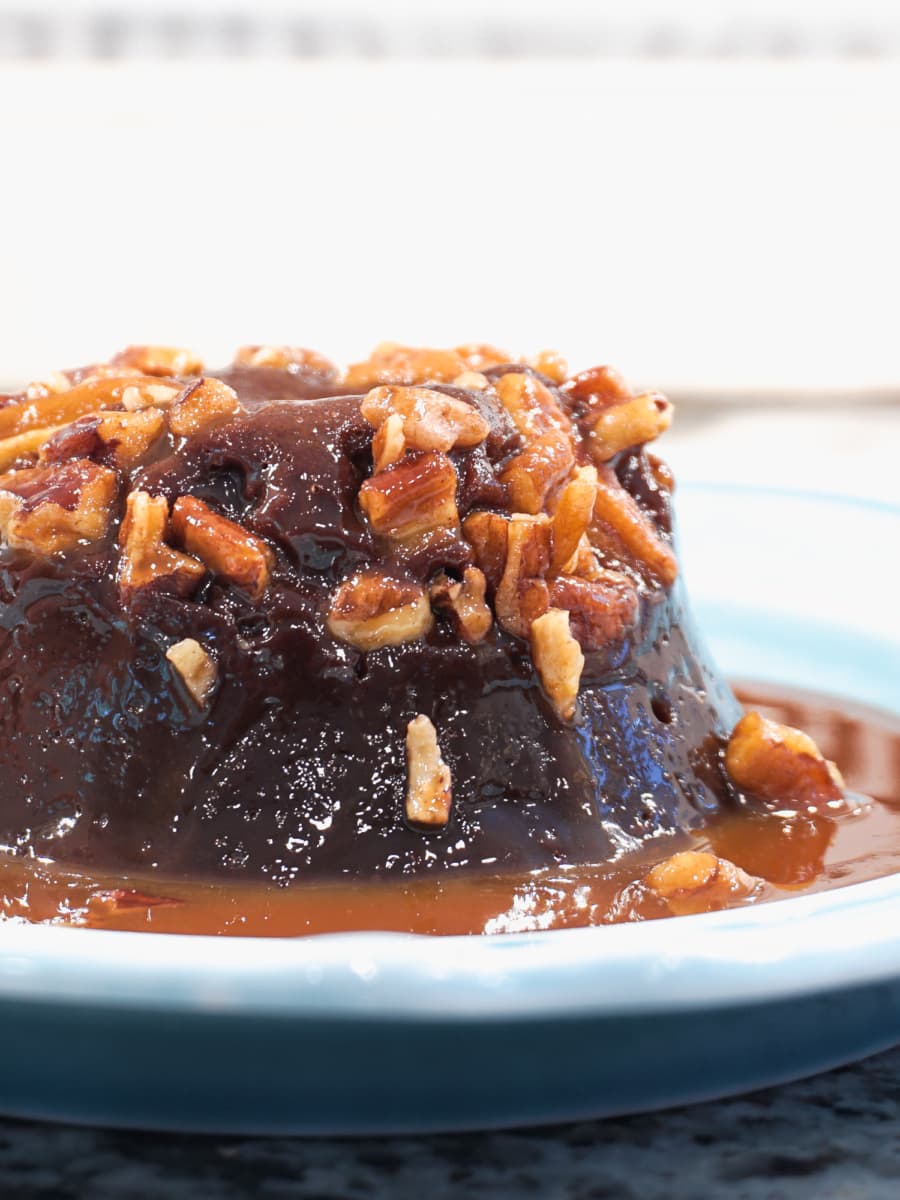 Flan
My Instant Pot Flan is one of the most popular desserts on my blog. Unlike its traditional Mexican cousin, this Honduran flan is thick and creamy, resembling the consistency of a soft cheesecake. You'll be impressed by how good this dessert is.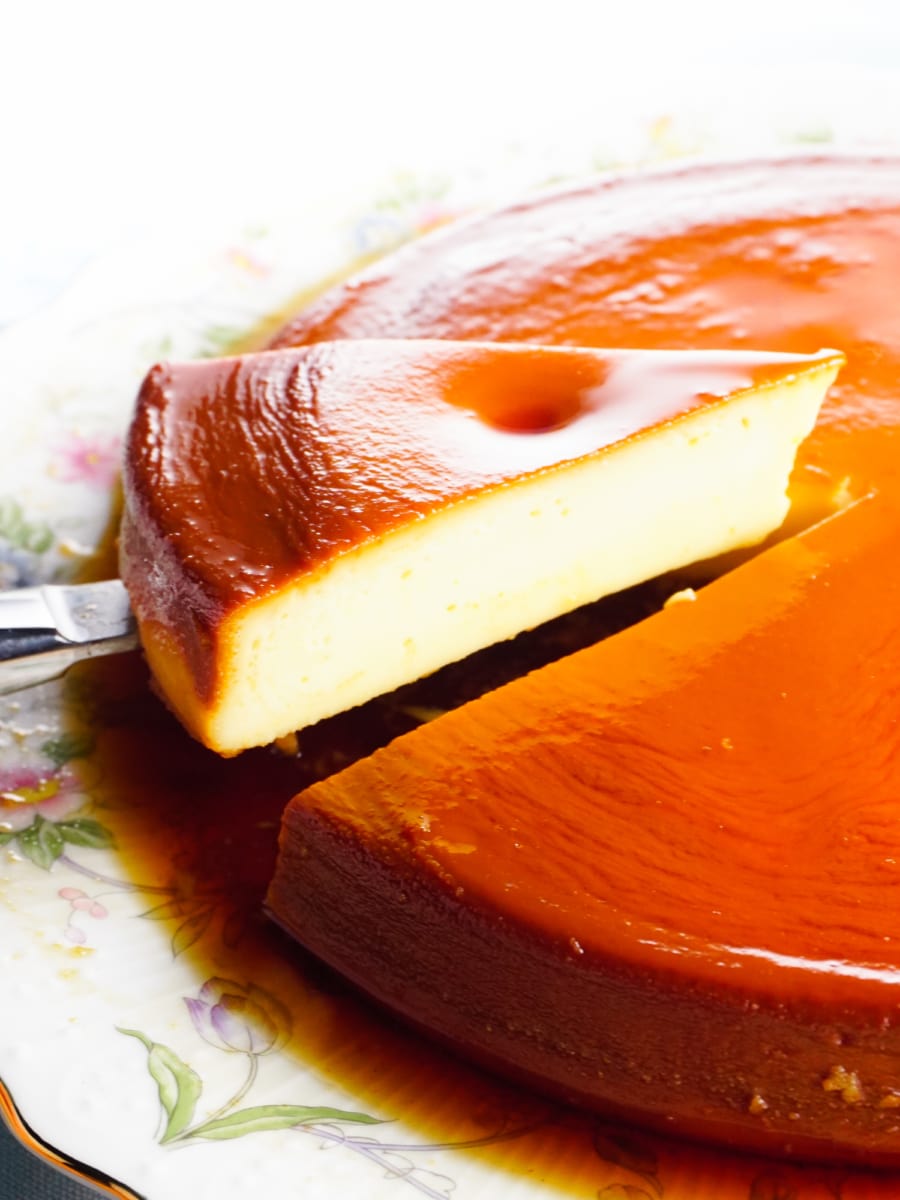 Arroz con Leche
It's January, and it's frigidly cold outside. You need a sweet treat that will warm you up. My Instant Pot Arroz con Leche is the perfect dessert for the cold weather. I serve this traditional Hispanic dessert warm and top it with a sprinkle of cinnamon. Perfect for the chilly January weather.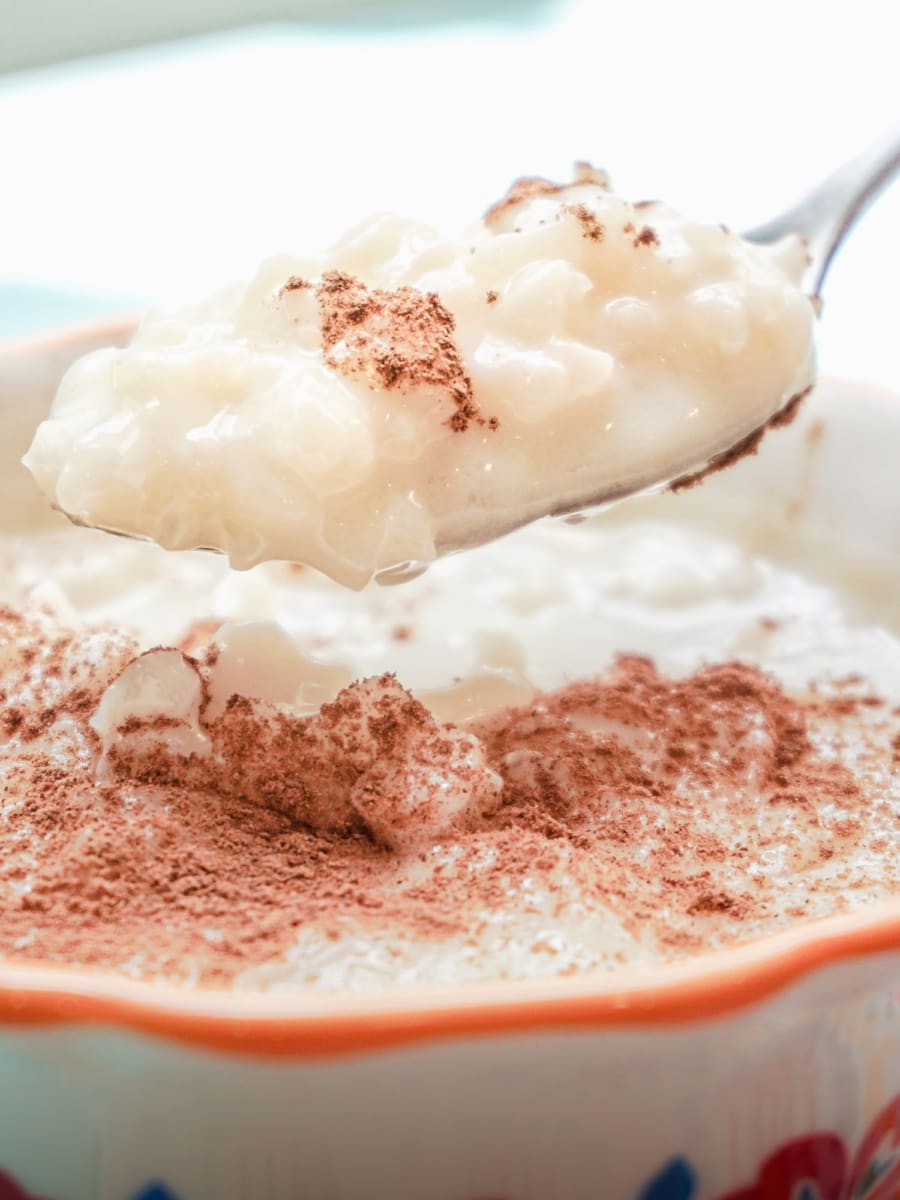 Have a wonderful first month of the year, try to stay warm, and enjoy my January Instant Pot Meal Plans!
Make sure you also check out my latest Instant Pot Meal Plan.
January Instant Pot Meal Plans
Here are some recipes you'll find on my January meal plans:
January Instant Pot Meal Plans
I've got some great meal plans for January on my website. Check them out here: