I tried an Instant Pot lava cake for the first time a few months ago and it was absolutely love at first taste! It is so chocolatey and ooey-gooey, it's really hard to resist! And… the best part is that it's ready in minutes since it's made in the Instant Pot.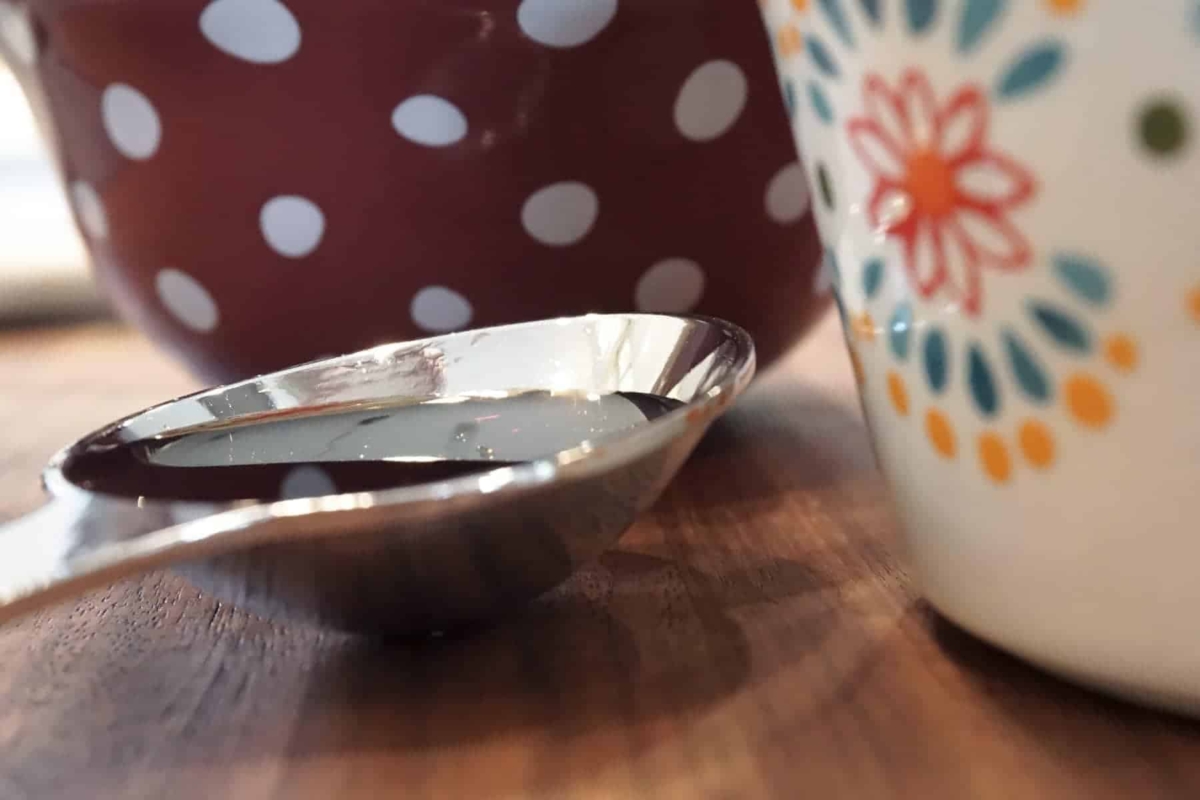 Ryan and I came across a few lava cake recipes one night that we were browsing the internet for Instant Pot recipe ideas. The pictures made my mouth water. They all looked so incredibly yummy!  I mean, delicious chocolate lava cake in under 10 minutes, you got me!
But of course, Ryan and I wanted to take it up a notch and make our own version of the lava cake.
Putting Our Own Spin on the Instant Pot Lava Cake
For as long as I can remember, every time we go out to a place that has desserts, Ryan and I always look for the "turtle" version of things. We order the turtle blizzard at DQ, turtle cheesecake at The Cheesecake Factory, and really, turtle anything if it's on the menu!
So we thought, why not turtle lava cakes?!?!
So we went to work to create the most delicious lava cake ever!
Making Turtle Lava Cakes in the Instant Pot
In this video, I take you step-by-step through making turtle lava cakes in the Instant Pot. Makes my mouth water every time I watch it.
Kitchen Prep Tools, Utensils & Appliances
Before we get started, here is a list of the kitchen prep tools, utensils, and appliances I used to make this recipe.
Appliances & Cookware
Can you believe that these amazing lava cakes were made in the Instant Pot? I hardly can! I have the 8-quart version and 4 ramekins fit in it perfectly.
Prep Tools & Utensils
Here are a few of the prep tools and utensils I used to make this recipe:
I use these mini mitts when handling the hot ramekins. They are perfect for lifting hot items out of the Instant Pot.
I love my Pioneer Woman ramekins and use them all the time.
I also have lots of other Pioneer Woman goodies to help make my cooking prep time easier and happier 🙂 Some of the other goodies I have are these measuring bowls, measuring spoons, and spatulas.
Serving Lava Cake
These lava cakes are just so delicious that they must be served on something pretty.
These are the beautiful aqua plates that I served my lava cakes on. And here are some other plates similar to what I have:
Special Ingredients
Here are some of the ingredients I use that make these lava cakes so great:
These turtle lava cakes are so decadent and rich, they will certainly please chocolate lovers to the max!
It's the perfect combination of chocolate, caramel, and pecans. They not only look like restaurant quality desserts, but they taste like it!
These Instant Pot Turtle Lava cakes will leave your family and friends praising your dessert skills!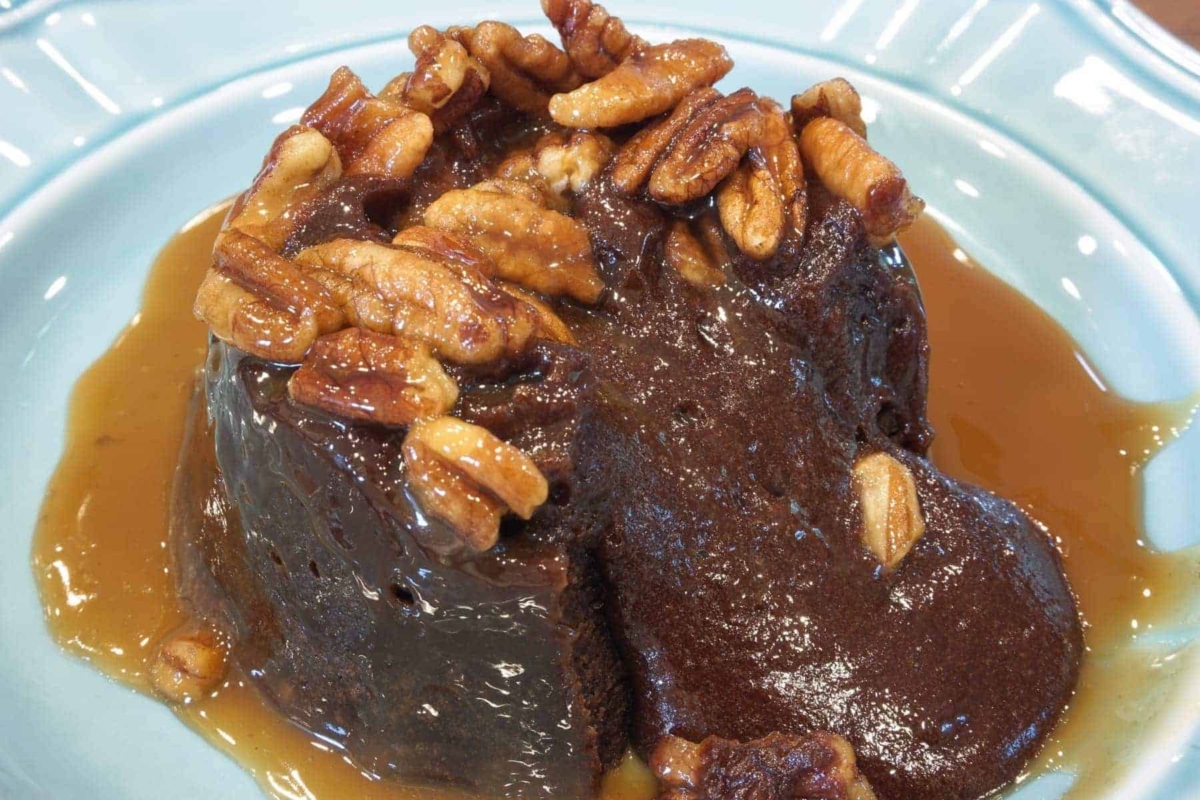 I'm still in awe of the Instant Pot and all the delicious things you can make in it. It's crazy that you can go from pulled pork to chocolate lava cake all in the same pot!! If you don't have an Instant Pot yet, take a look at my unboxing video so you can see what it's all about!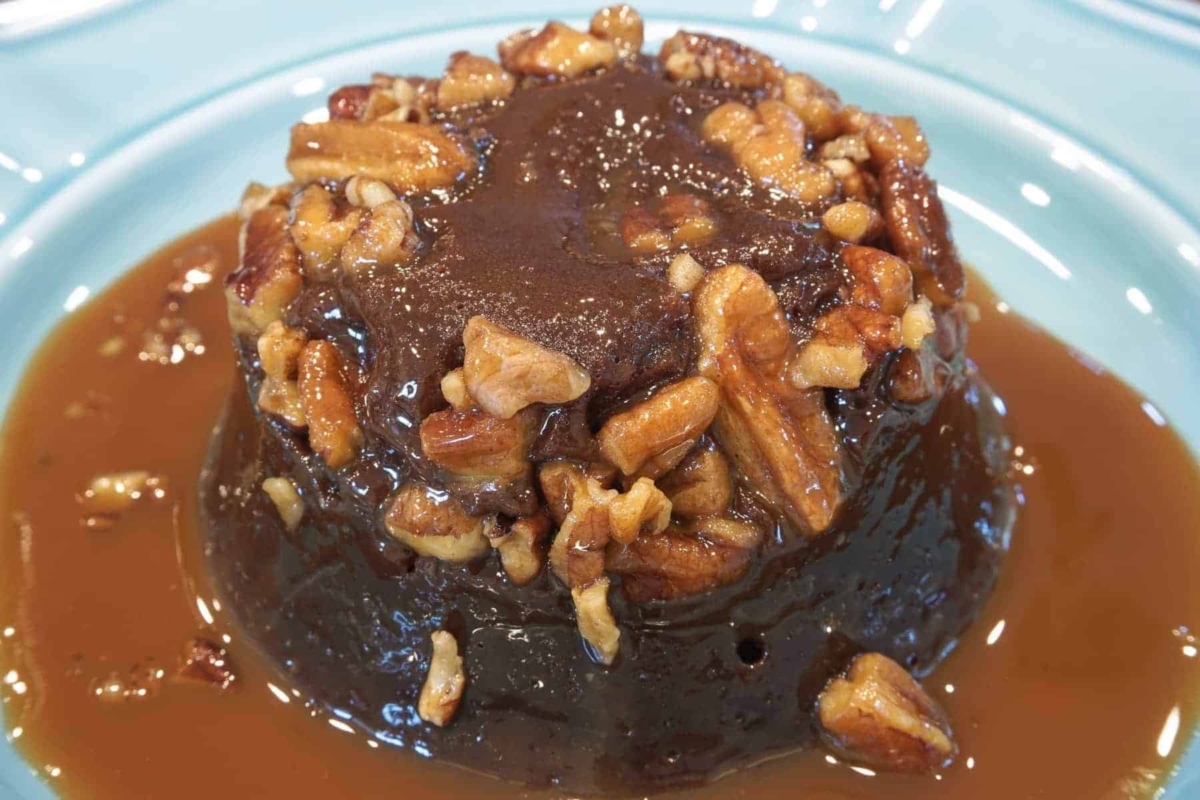 Well, let me know if you try making these turtle lava cakes! I promise you won't be disappointed!
Instant Pot Turtle Lava Cake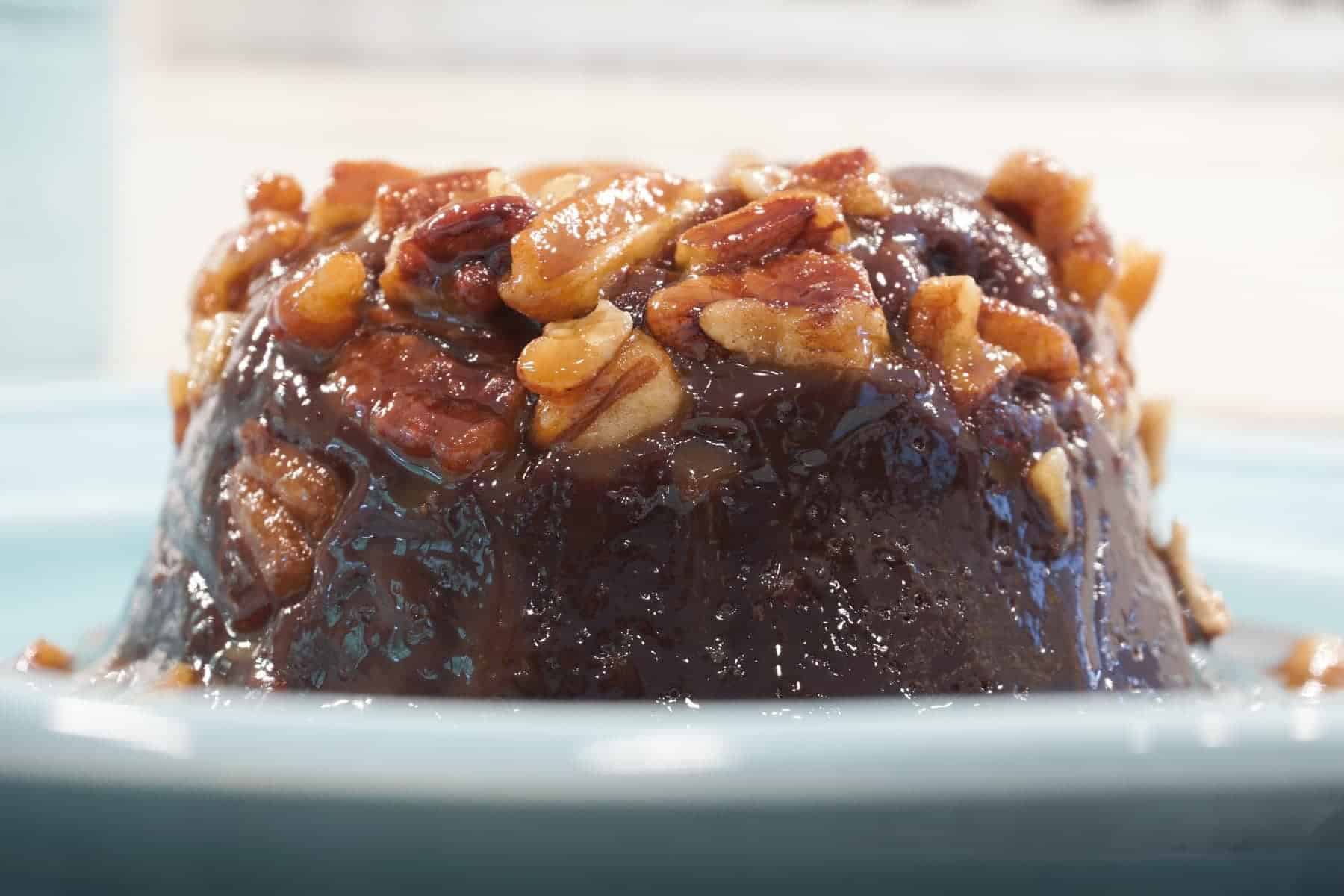 These outrageously decadent turtle lava cakes are topped with caramel and pecans, have an ooey-gooey chocolatey center, and are so easy to make.
Ingredients
1
cup
semi-sweet chocolate chips
1
jar Hershey's caramel topping
Directions
1
Melt the chocolate chips in the microwave. I usually put mine in the microwave for 3 minutes. Mix the chips until they become creamy chocolate.
2
Add melted butter and eggs to chocolate and mix well.
3
Mix in the rest of the ingredients (sugar, flour and vanilla) one by one always mixing well.
4
Spray ramekins liberally with cooking spray. I like the Coconut oil PAM spray.
5
Put a layer of chopped pecans on the bottom of the sprayed ramekins.
6
Pour enough caramel sauce to cover the pecans.
7
Fill the ramekins with the chocolate batter.
8
Place the trivet in the Instant Pot and add one cup of water.
9
Place ramekins on top of trivet and close your Instant Pot, remembering to set it to "Sealing"
10
Cook on High Pressure for 9 min. Do a Quick Pressure Release "QPR"
11
Take out ramekins carefully and plate them upside down. These Instant Pot mini mitts work great for this part!
12
Enjoy alone or with ice cream!!
Kitchen Prep Tools, Utensils, and Appliances
These are some of the kitchen prep tools, utensils, and appliances that were used to make this recipe.
click any image below to learn more