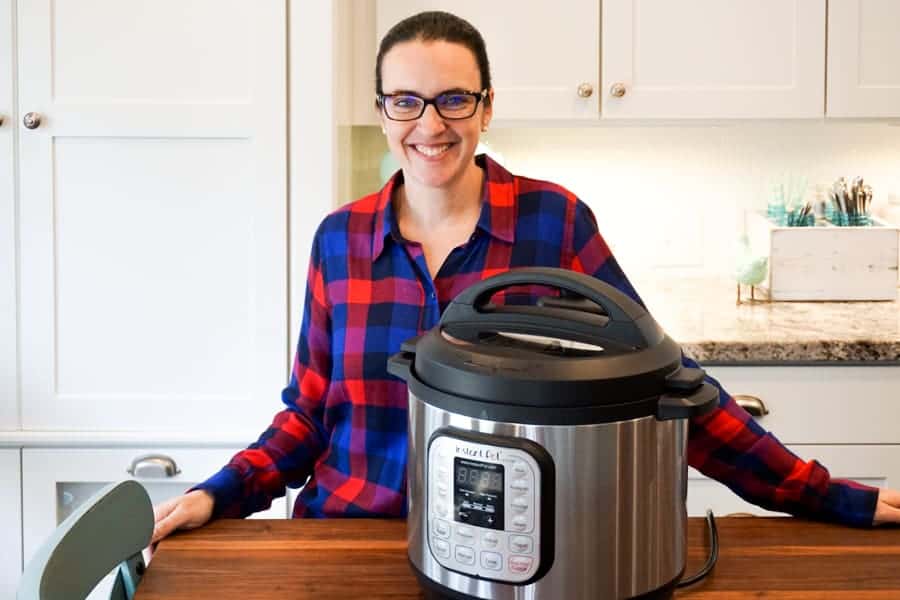 It's 6:30 pm and you're standing in the kitchen wondering what in the world you're going to feed your family for dinner. You have a freezer full of frozen chicken that you, of course, forgot to thaw this morning. This is the scene far too often at my house! It's either because I failed to make a meal plan for the week, or I forgot to prepare what I needed for my meal!
So frustrating!
Instant Pot to the rescue!
This post contains affiliate links. For more information, see my disclosure.
Everyone Loves the Instant Pot
You guys, this thing is amazing! My very first time using it, I cooked frozen chicken in about 20 minutes, and we had chicken tacos that everyone agreed were delicious!! Can't beat that!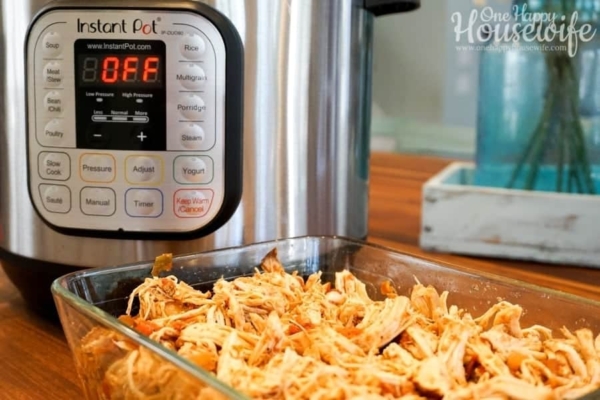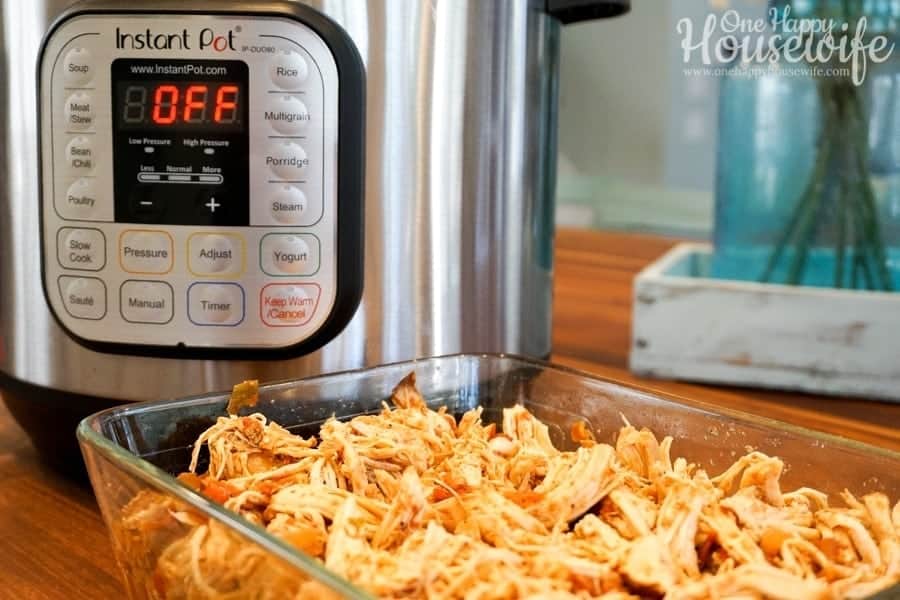 If you've been following my posts, you know Ryan got me an Instant Pot for Christmas, after the very subtle hint on my part of including it in my Gift Guide. 😉 I was very excited since I have 2 friends who have one and they love it!
Ryan got me the 8-quart model, which is perfect for a large family of 7 like ours.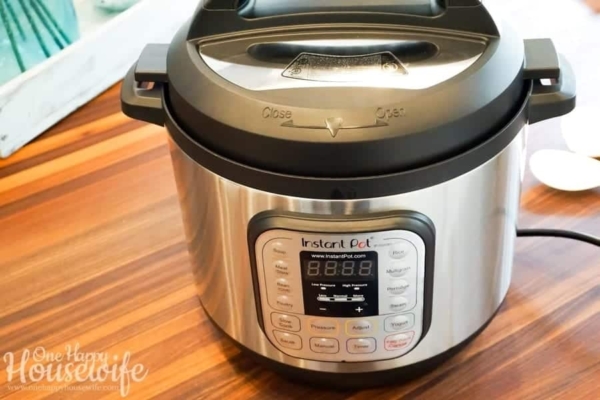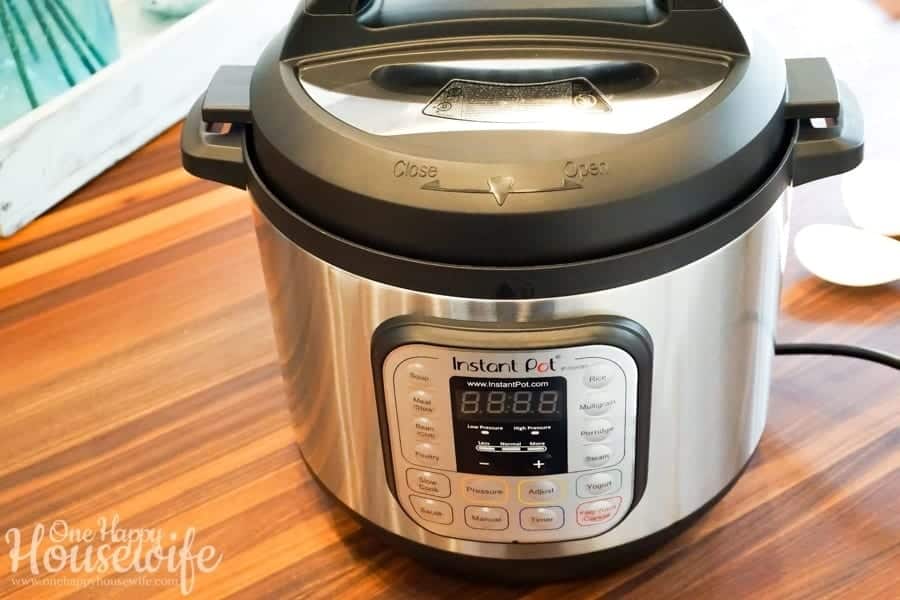 They have different sizes available though, depending on your needs. I must say, I was surprised when I opened it, at how big it really is. The inner pot is pretty huge.
The model I have is a 7-in-1, which is basically the souped-up version. It's a slow cooker, sauté pan, pressure cooker, yogurt maker, and more, all in one!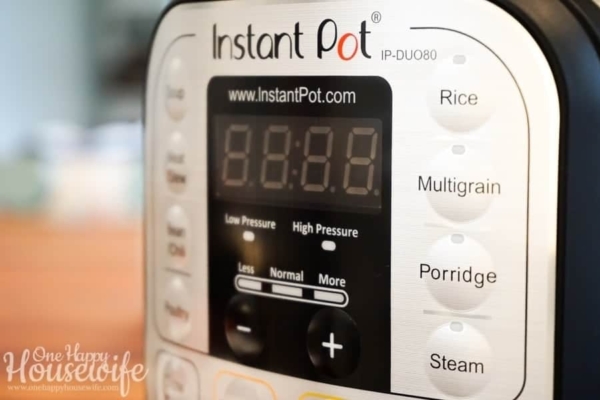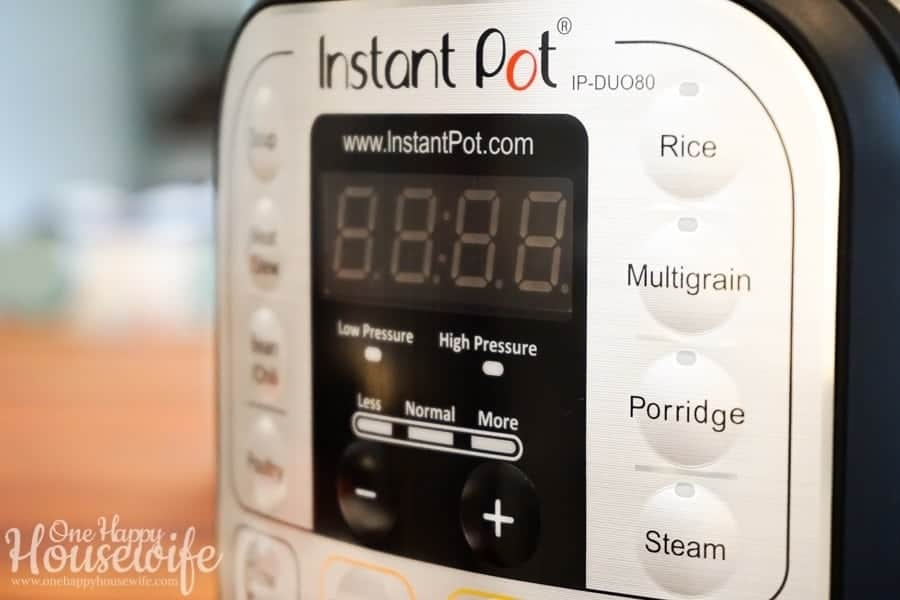 It almost sounds too good to be true, but everyone that has it loves it. It gets a 4.6 out of 5 stars from almost 16,000 40,000 reviews on Amazon! That's impressive.
So we had to give it a try to see what all the fuss was about.
Learning More About the Instant Pot
I read a lot of articles and watched many videos to make sure we would use it correctly. I also made sure and joined various communities on Facebook to learn as much as I could. I even started running my own community as a safe place for Instant Pot Beginners to ask questions and share tips, advice, and tasty recipes.
That community has now grown to almost 250,000 members. There, you're certain to find great recipes and the answers to any questions you may have. So, before doing anything else, I recommend that you join my community. I look forward to seeing you there.
Also, my friend Kim gave me some great and easy recipes and we had a long phone call where she explained the ins and outs of the pot and everything I needed to know to be safe and successful when using it.
Thanks Kim for saving me from a lot of instruction reading 😉
Unboxing & Using My New Instant Pot
So, after reading through Facebook groups and talking at length with my friend, I felt like I was ready to get rocking with my new kitchen gadget. It was time for me to open the box and get the pot set up.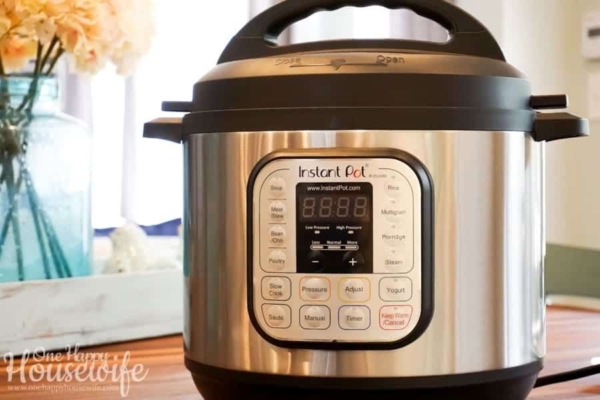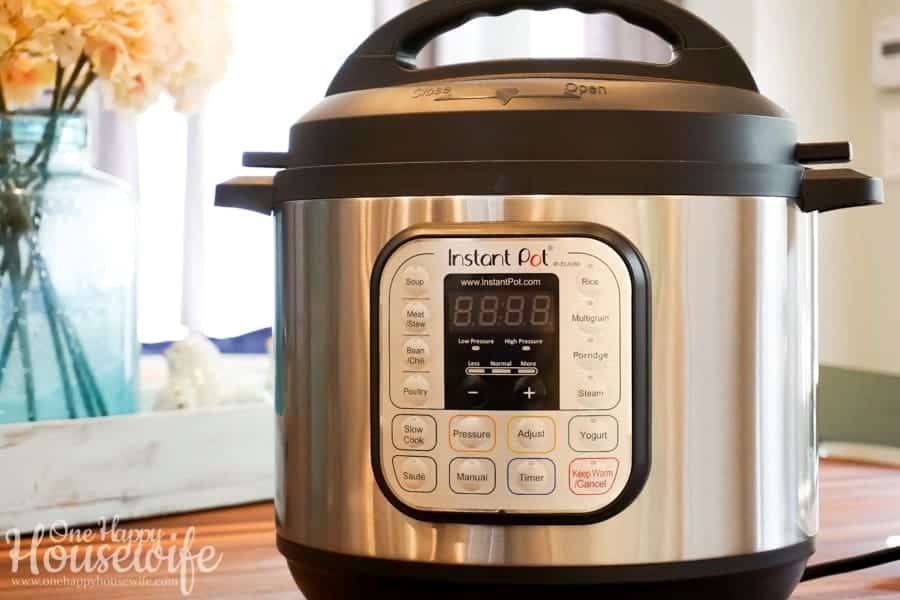 Unboxing the Instant Pot
I quickly opened the box and removed the pressure cooker and laid out all the accessories on my counter. The Instant Pot I got comes with the stainless steel inner pot, or liner, a trivet for steaming, a rice measuring cup, and 2 ladles.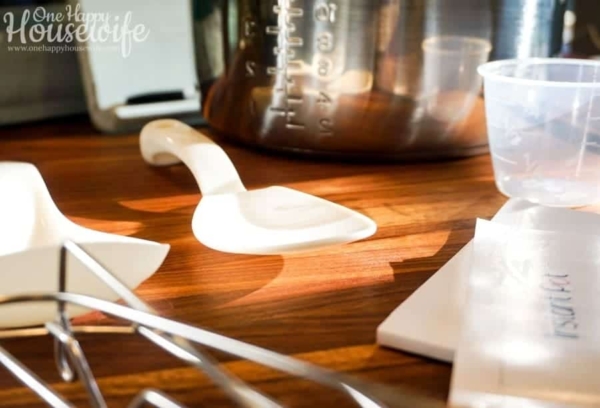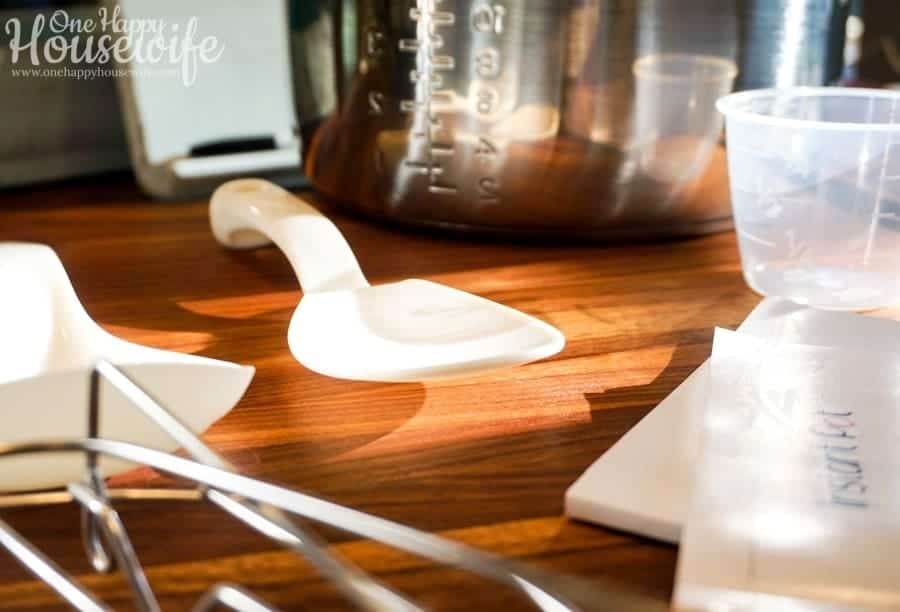 You can watch me unbox my Instant Pot and get it all set up.
Making My First Meal in My New Electric Pressure Cooker
We washed the inner pot and we were ready to give it a go! I had some frozen chicken, so I used a very simple recipe for chicken tacos.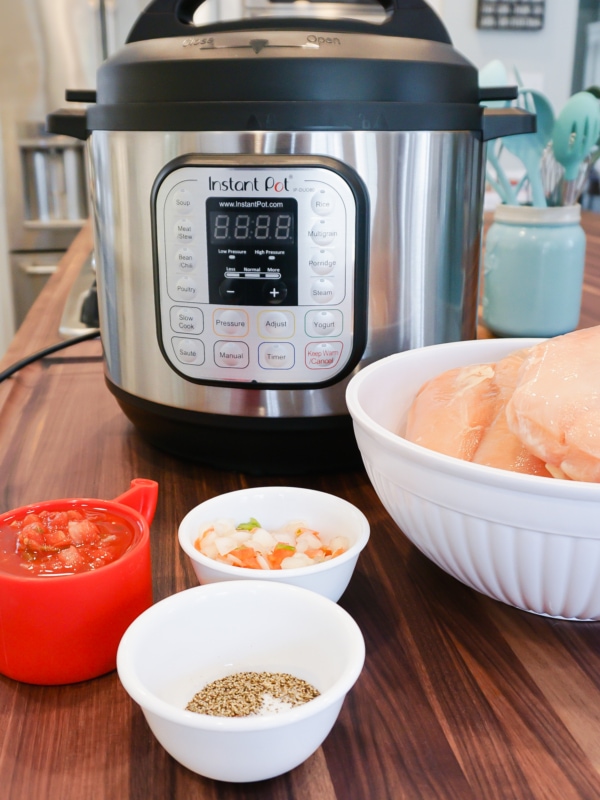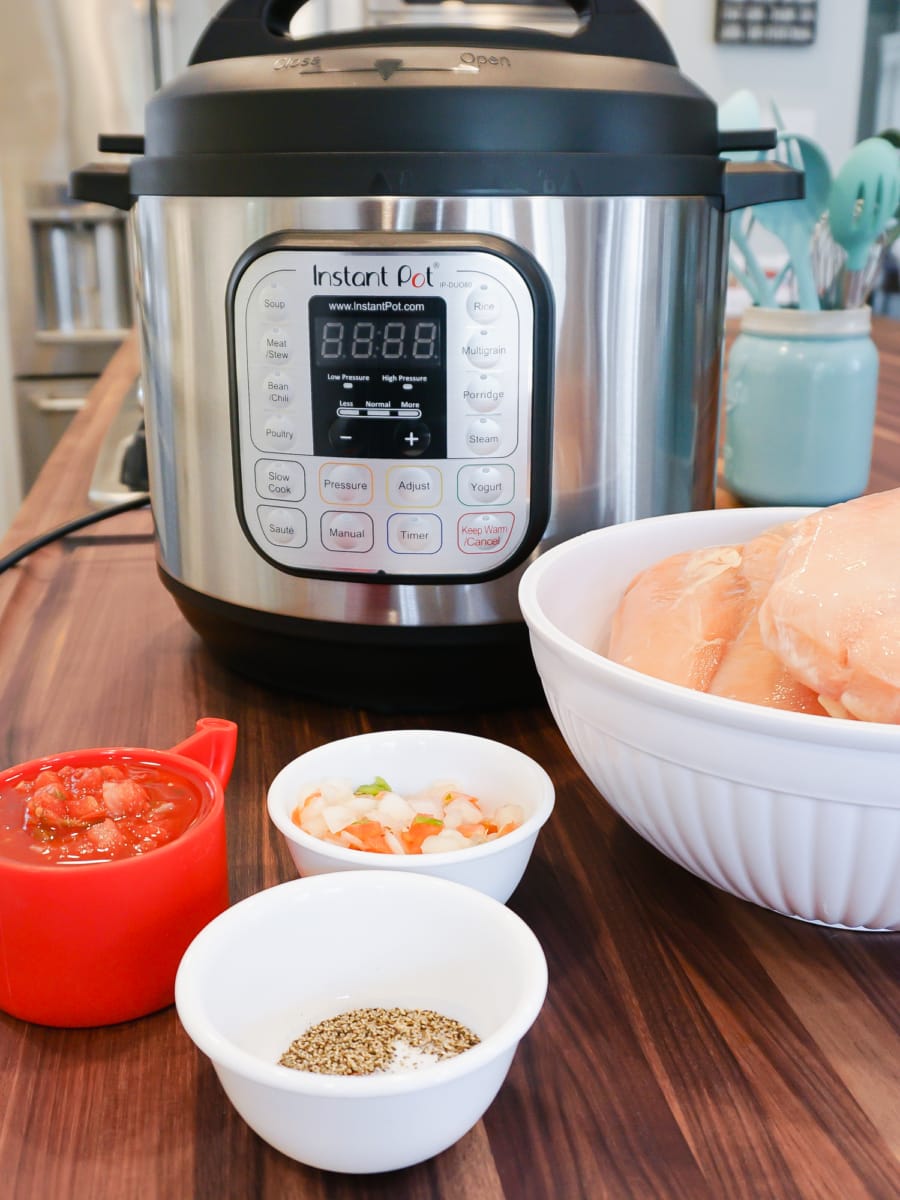 Check out my Instant Pot Chicken Tacos post for the full recipe with ingredients and instructions.
The chicken breasts came out juicy and tasty!
The tacos were a big success!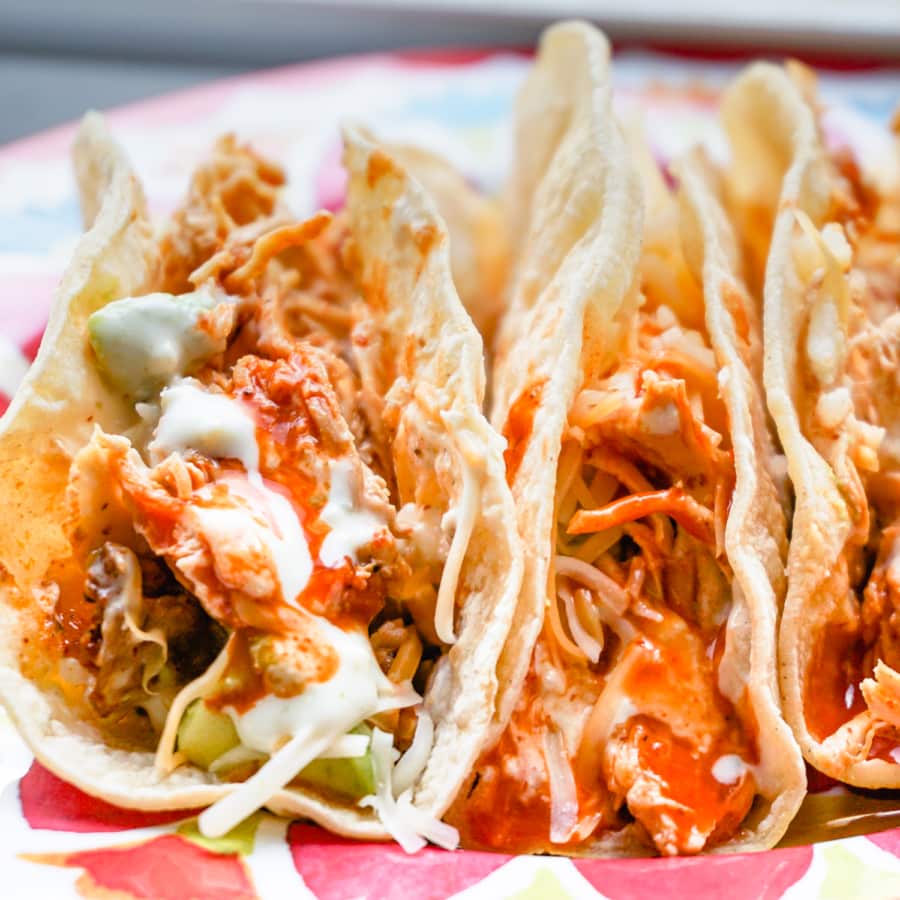 So far, that's the only meal I've made, but there are so many things you can make in the Instant Pot! My next venture will be a 5-minute chocolate cake that looks to die for!
The Recipe Possibilities are Endless
Since that first meal, I've made countless recipes in my Instant Pot.
I also found out, you can even make cheesecake in it! I will definitely be ordering ordered a springform pan so I can start and have started experimenting with cheesecake flavors!
Soups, meats, seafood, pasta, desserts, the possibilities are endless. I can't wait to incorporate so many of the functions of the pot into our meal planning! I think the Without a doubt, the Instant Pot may be has been a game-changer for meals in our home!
Do you have an Instant Pot? I'd love to hear how much you love it, and some of your favorite recipes! Please leave a comment below to let me know. Happy cooking!
Quick & Easy Recipes
When you sign up to become a newsletter member, you'll get access to my latest quick & easy homemade recipes, homemaker tips and tricks, free printables, and more delivered directly to your inbox each week.