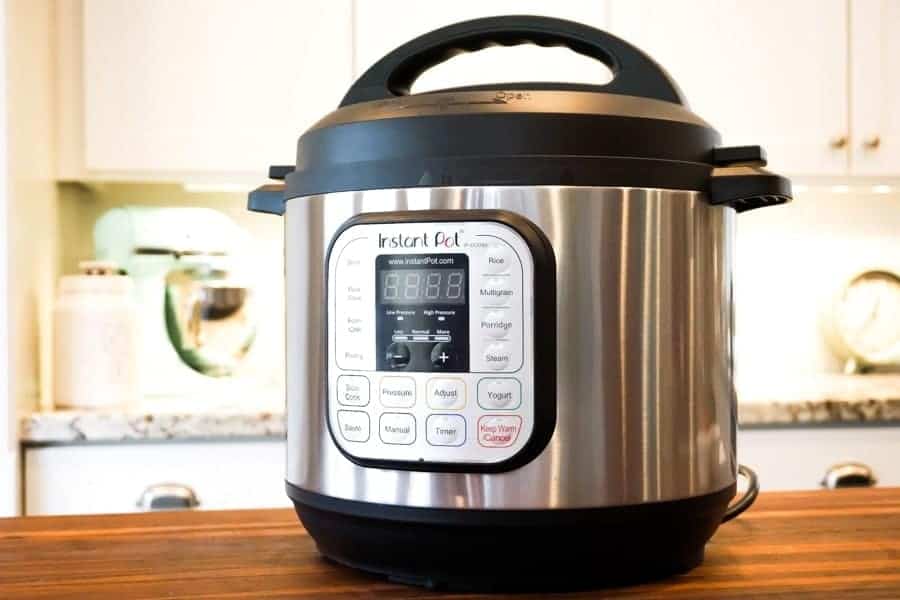 Opening up and trying to use the Instant Pot® for the first time can be more than a little intimidating. This is an amazing cooking machine that's packed full of features, and lots of features usually mean more time to learn how to use something.
But don't let the impressive list of features scare you. It really doesn't take long to learn the basics and once you have the basics down you'll find that the Instant Pot® is super easy to use.
This post contains affiliate links. For more information, see my disclosure.
So, I put together some of the best resources I have found on using the Instant Pot®. As I find more and more great information on the Instant Pot®, I will add it here. So check back often.
Below you'll find articles and videos that will help you learn the ins and outs of all the wonderful features this pressure cooker has.
Helpful Resources About the Instant Pot
If you're looking for general tips or techniques for cooking with the Instant Pot, there are a lot of great resources out there. The first thing you need to do is check out my How To Use The Instant Pot post. You'll find all the do's and don't as well as lots of great tips.
Also, what better place to get the most detailed information than the Instant Pot® website itself. There is a very useful FAQ section that covers any questions you may have before purchasing as well as questions you may have after you've purchased the Instant Pot®.
They also have a complete list of helpful videos that cover all the features of the Instant Pot® on their website:
Shopping List
For your convenience, I've included links to the items mentioned in this post.
Featured Items
Here is a list of the products featured in this post or products similar to those featured in this post:
28 Must-Have Instant Pot Accessories
Make sure to check out my Ultimate List of Instant Pot Accessories! I've included everything you could ever need to help make your pressure cooking quicker, easier, and even more convenient.
Getting Started Quickly With the Instant Pot
Before you can use your Instant Pot, you'll need to get it out of that box. I've heard from so many people that have bought their Instant Pot but still have it sitting in a box. Don't let that be you! Let's get that pot out of the box!
If you just purchased your Instant Pot® and you're itching to get up and running quickly, you can check out my video on how to use the Instant Pot.
You can also follow along as I make my first meal (Chicken Tacos) in the Instant Pot.
You may also want to refer to the Quick Start Guide that comes with your Instant Pot® (although, Instant Pot® does recommend that you read the user manual before your first use).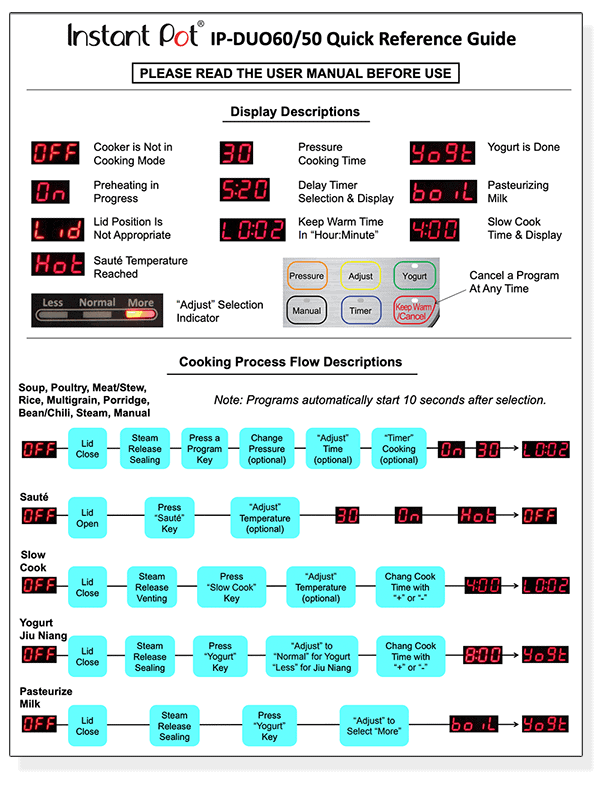 Instant Pot for Beginners
My Facebook community is awesome! There are thousands of very knowledgeable Instant Pot users all willing to share their tips and recipes. I highly recommend joining my Facebook group if you're considering getting an Instant Pot, or if you have one already!
Instant Pot Recipes to Get You Started
Before you can get started cooking something in the Instant Pot®, you're going to need a recipe. And, there's certainly no shortage of delicious Instant Pot recipes out there.
I've put together a collection of Instant Pot recipes that are super easy and are so yummy they'll make your stomach growl. Check out my Easy Recipes for Instant Pot Beginners.
I also have some great collections for Instant Pot Soups, Instant Pot Pasta Recipes, and Instant Pot Ground Beef Recipes.
Also, make sure to check out my Instant Pot Pinterest board where you'll find all my Instant Pot recipes.
Quick & Easy Recipes
When you sign up to become a newsletter member, you'll get access to my latest quick & easy homemade recipes, homemaker tips and tricks, free printables, and more delivered directly to your inbox each week.