If you have ground beef on hand and are looking for something different to make, then you'll have plenty of choices here. Choose from international dishes, or go with a traditional meatloaf. Either way, these ground beef recipes are sure to be a hit!
This post contains affiliate links. For more information, see my disclosure.
This list of ground beef recipes is part of my big list of Instant Pot Beef Recipes. Although this list contains ground beef recipes, there are other more specific ground beef categories you can also take a look at including:
Before we get to the recipes, I want to answer a few common questions about ground beef.
How Do You Choose The Best Ground Beef?
There are different types of ground beef you can choose from when making these dishes. Ground beef can range from 4%-30% fat content and will vary in taste and texture.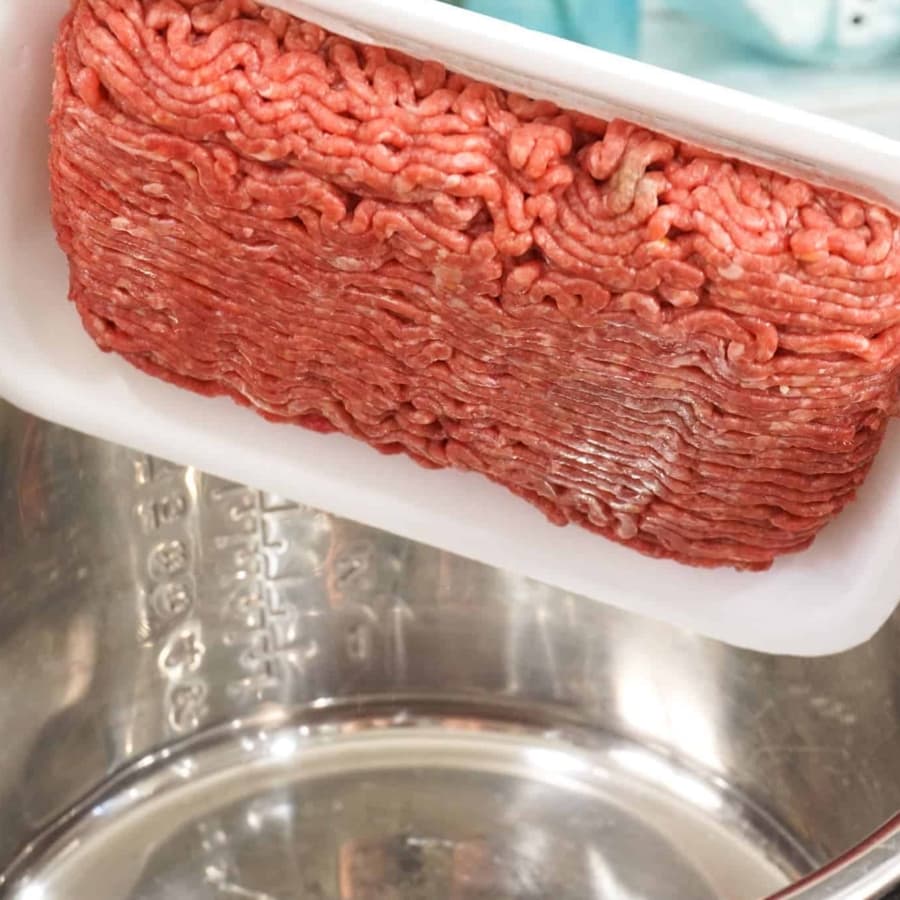 You'll find it packaged at your local supermarket as:
Regular Ground Beef: While being the most flavorful, this ground beef is the fattiest containing up to 30 percent fat. This ground beef is very greasy and can become mushy after cooking. It can also shrink significantly during cooking. I rarely use this kind at home.
Ground Chuck: If you want a tender, moist ground beef with great flavor, then I recommend using this one. Ground chuck is significantly less fatty than regular ground beef as it contains 15 to 20 percent fat.
Ground Round: This one is less flavorful and drier than the previous options, ground round contains 10 to 20 percent fat. I only recommend using this meat when cooking together with vegetables or into sauces.
Ground Sirloin: This ground beef only contains 7 to 10 percent fat, cooks tender and is very flavorful. This one is only a bit drier and just slightly less flavorful than ground chuck. This is the one I prefer using for most dishes. Ground sirloin offers the best balance of great flavor and less fat.
Extra Lean Ground Beef: If you are restricting your fat intake, then you'll want to use this one. Extra lean ground beef can contain as little as 4% fat.
Which Ground Beef Is Best?
This really depends on what you are trying to achieve. However, in all cases, I would steer clear of regular ground beef. While it has the most flavor, it can be excessively greasy and can end up having a mushy consistency which is very unappealing.
Also, unless you are on a highly restrictive diet, I'd also steer clear of the extra lean ground beef. In most cases, you'll also want to avoid ground round as well as it can be very dry and lacks the rich beefy flavor that some of the others have.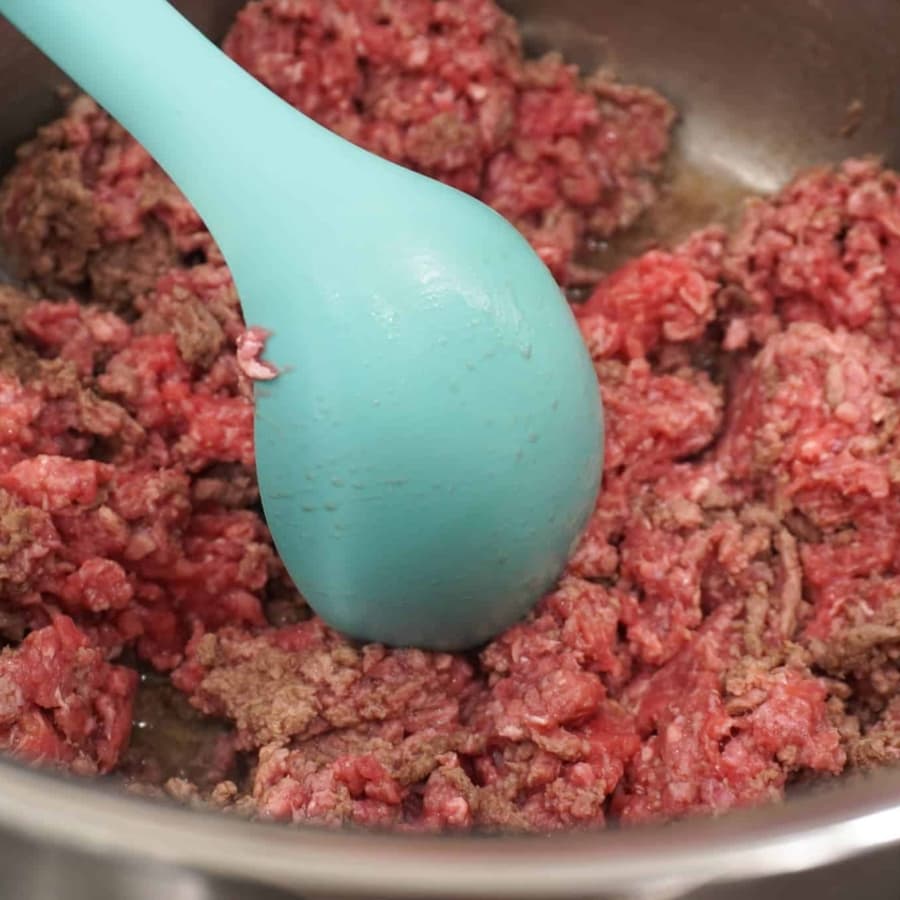 That leaves us with ground chuck and ground sirloin. For the tenderness, moistness and rich flavor, you can't beat ground chuck. For special dishes, or when we are having a get-together, I will use ground chuck to make the dish extra good. But for everyday cooking, I tend to favor ground sirloin because it has great flavor and is much less fatty.
What's the Best Way to Cook Ground Beef in the Instant Pot?
You should always use the 'Sauté' function on your Instant Pot to brown your ground beef. I don't think you will come across any recipe that doesn't suggest you do this. It's quick and easy to do, and should always be done before cooking the beef under pressure.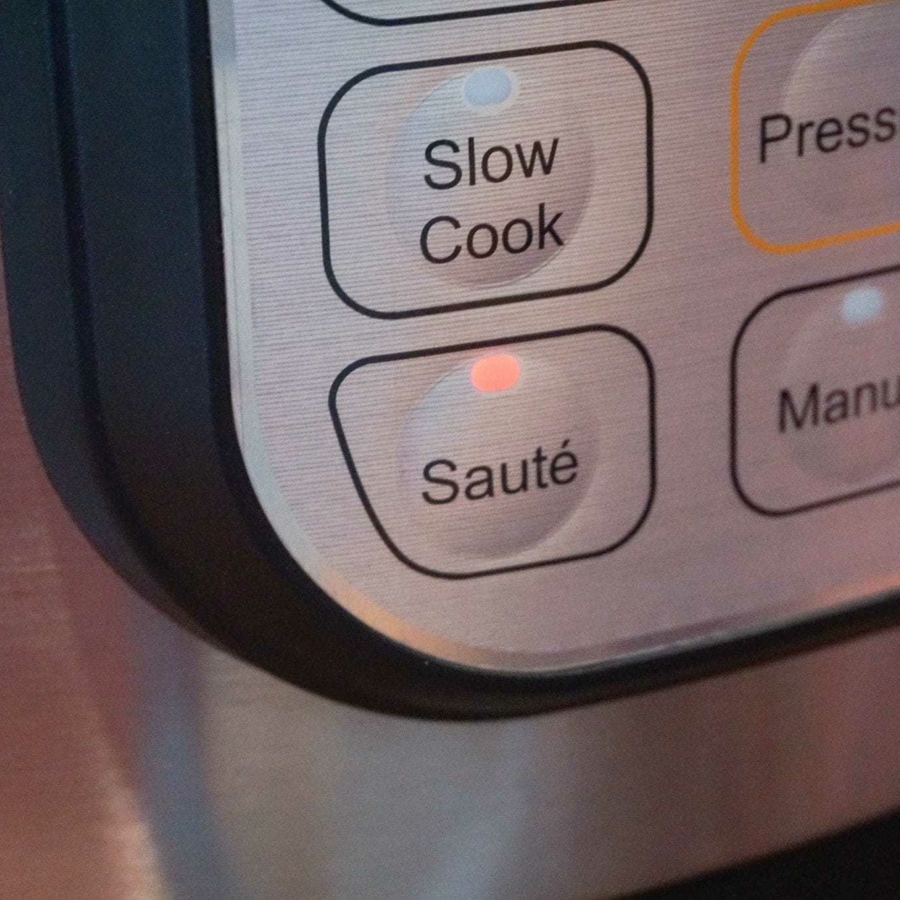 How Long Does It Take to Cook Ground Beef in the Instant Pot?
Ground beef cooks very quickly in the Instant Pot. For the best and quickest results, allow your Instant Pot to warm up for a couple of minutes before adding the ground beef to the pot.
The cook times for the recipes in this list range from 25 minutes to 1 hour, most of them being on the lower end of that time range.
Instant Pot Ground Beef Recipes
There are so many wonderful dishes that can be made with ground beef. And the great thing for family's like yours is that many of these recipes are quick and easy to make, and kid-friendly.
Instant Pot ground beef recipes always save me when I need to make something quick. My family loves all of these recipes and I love how easy they are to make.
What Spices Are Best for Flavoring Ground Beef?
When it comes to seasoning ground beef, the possibilities are endless! It really will depend on the dish that you are making. That being said, it's a good idea to always have certain spices on hand.
Garlic & Onion Powder: I always make sure to have garlic and onion powder in my pantry. They give ground beef a great base flavor.
Mexican Seasonings: If you're making tacos or other Mexican dishes, you'll want to have chili powder, cumin and taco seasoning available.
Italian Seasonings: When making Italian, a good Italian seasoning, dried basil, and dried oregano are all important to have readily available.
Indian Seasonings: Indian dishes require a variety of vibrant and delicious spices like turmeric and cumin. So you'll have to look at individual recipes to see what you need.
Looking for options that use pasta? Make sure to check out my Instant Pot pasta with ground beef recipes.