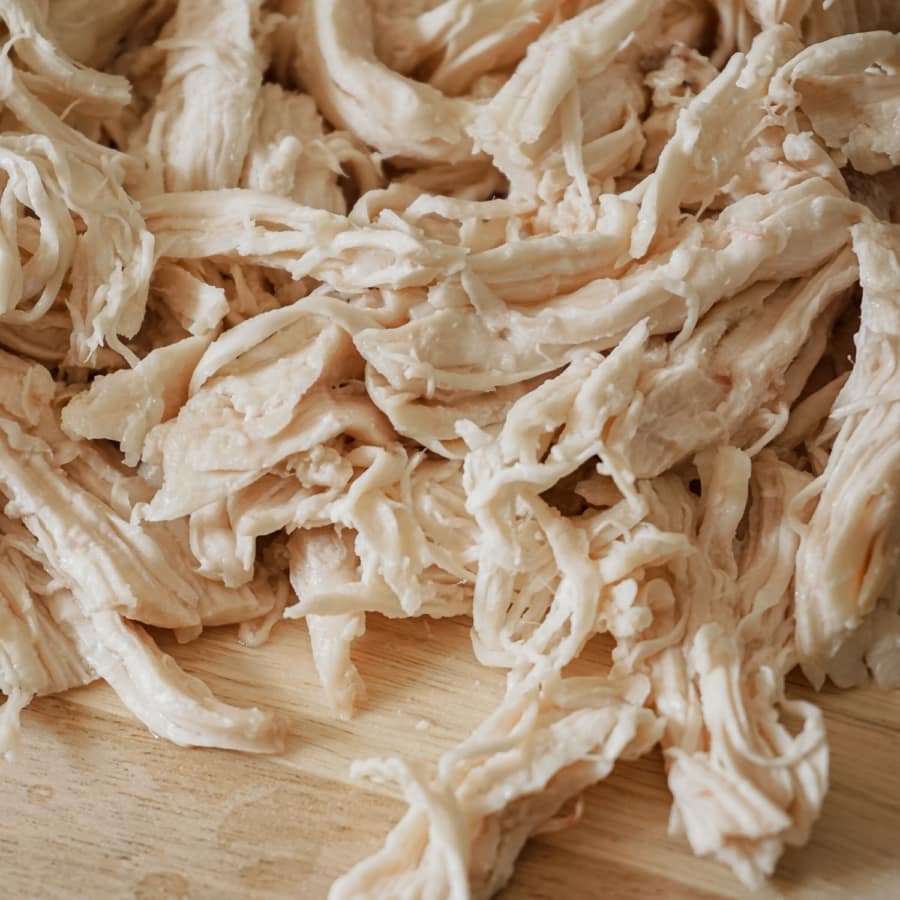 SAVE THIS RECIPE
Instant Pot Shredded Chicken is incredibly easy to make and so versatile! You can use it in so many things and it's a wonderful source of protein. It takes very little time to make shredded chicken in your pressure cooker and you'll always end up with juicy and delicious chicken breasts.
This post contains affiliate links. For more information, see my disclosure.
I have and use so many recipes that call for shredded chicken breast. Instant Pot White Chicken Chili, Chicken Couscous, just to name a few. I'll be honest, I would usually buy the packaged shredded chicken at the supermarket because it's so much easier. Ever since I got an Instant Pot, though, I've been making it in there and it really is easy and a whole lot cheaper!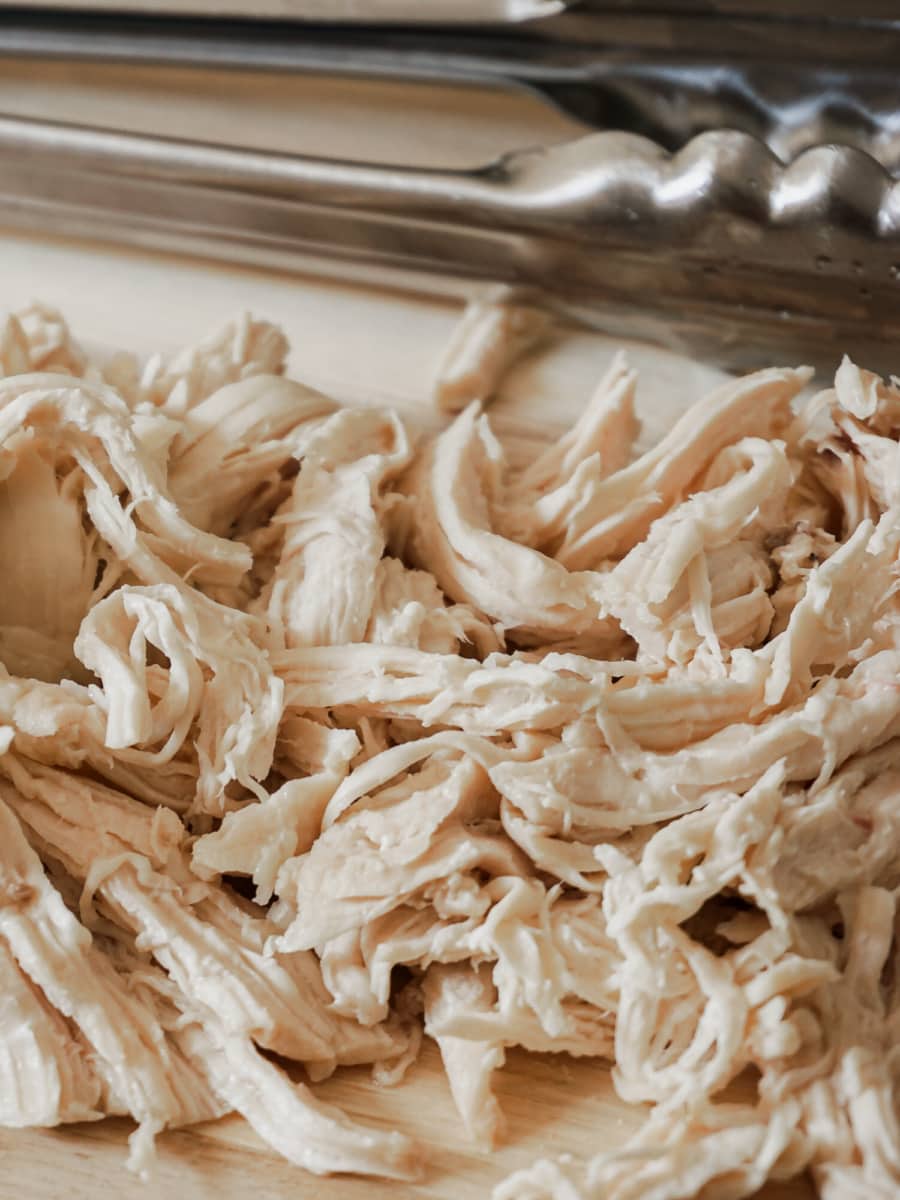 Should I Use Chicken Stock or Water?
When making shredded chicken breasts in the Instant Pot, you can use either water or chicken stock. I prefer to use stock since it makes the chicken a lot more flavorful. I like using unsalted chicken stock so I can control the sodium content.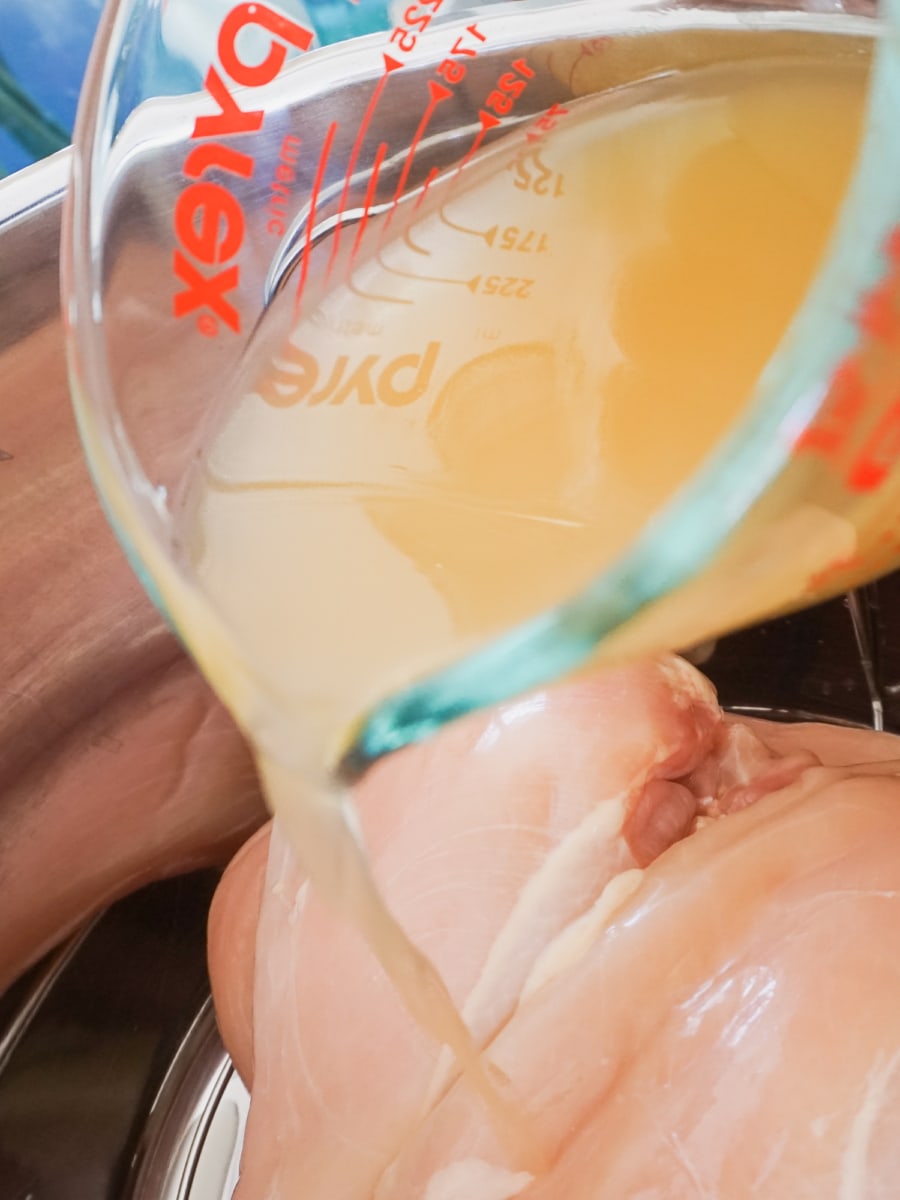 If you want to give the shredded chicken a bit more flavor, feel free to use a bit of salt and pepper, or even other seasonings like Italian Seasoning. I usually make my shredded chicken breasts for use in other recipes, so I stick with just using stock. When using it for salads or wraps, then I add some other seasonings.
What Can I Use Shredded Chicken For?
Oh, the possibilities are endless when it comes to recipes for shredded chicken! I personally have several recipes on the blog that are easy and delicious. You can use it in one of my family's favorite dips and my chicken tacos recipe. Make salads, wraps, enchiladas, soup, and nachos.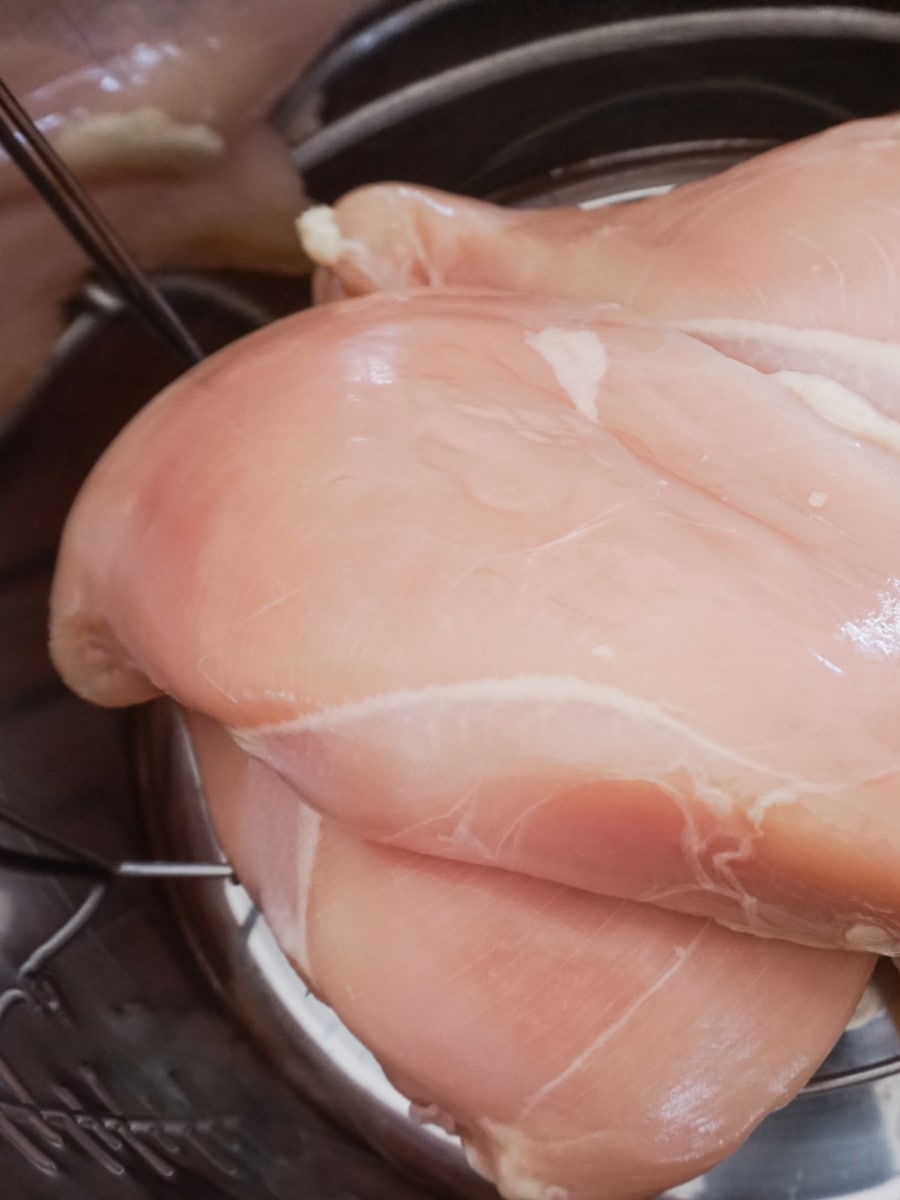 Use it in my Instant Pot White Chicken Chili and Chicken Couscous. Also, try it in my recipe for our version of Chicken à la King. You can use shredded chicken in sandwiches, make chicken salad with it, casseroles, and I could go on and on! It's so easy to make in the Instant Pot, you can make it often and always have it on hand for a recipe.
Essential Items
Here are some essential prep tools, utensils, and appliances I used to make this recipe.
Featured Items
Here is a list of the products featured in this post or products similar to those featured in this post:
12 Must-Have Instant Pot Cookbooks
If you're looking for a cookbook with easy and reliable Instant Pot recipes, then check out my list of approved Instant Pot Cookbooks.
How to Make Instant Pot Shredded Chicken
All you need to make shredded chicken in the Instant Pot is chicken breasts, chicken broth, and a pressure cooker, of course! I also like to use my trivet when making chicken breasts in my Instant Pot. A pair of tongs is also essential if you're like me and can't stand touching raw chicken.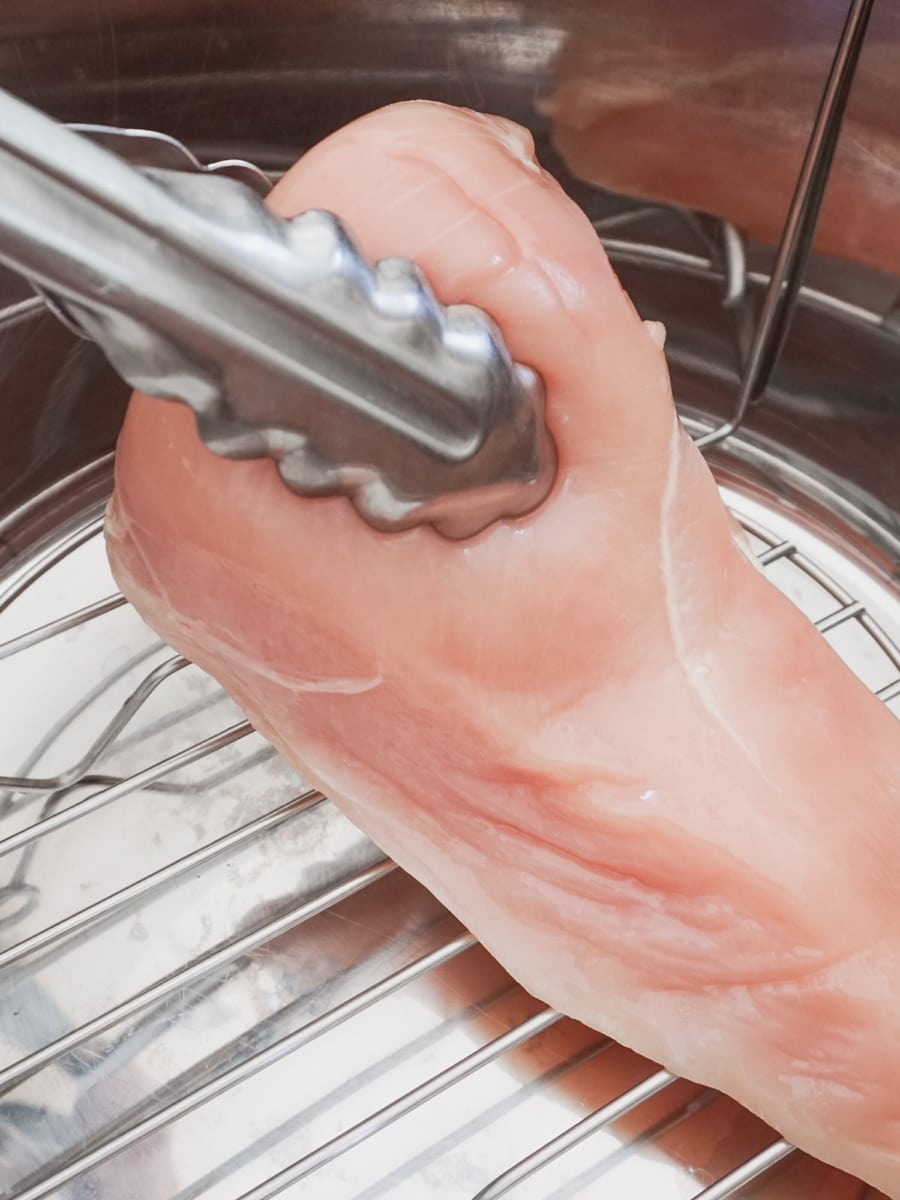 Set the Instant Pot to 'Manual' or 'Pressure Cook', High Pressure for 10 minutes. After cooking has completed, perform a 5-minute Natural Pressure Release (NPR). Release any remaining pressure after 5 minutes have passed. Once all the pressure has been released and the pin has dropped you can open the pot.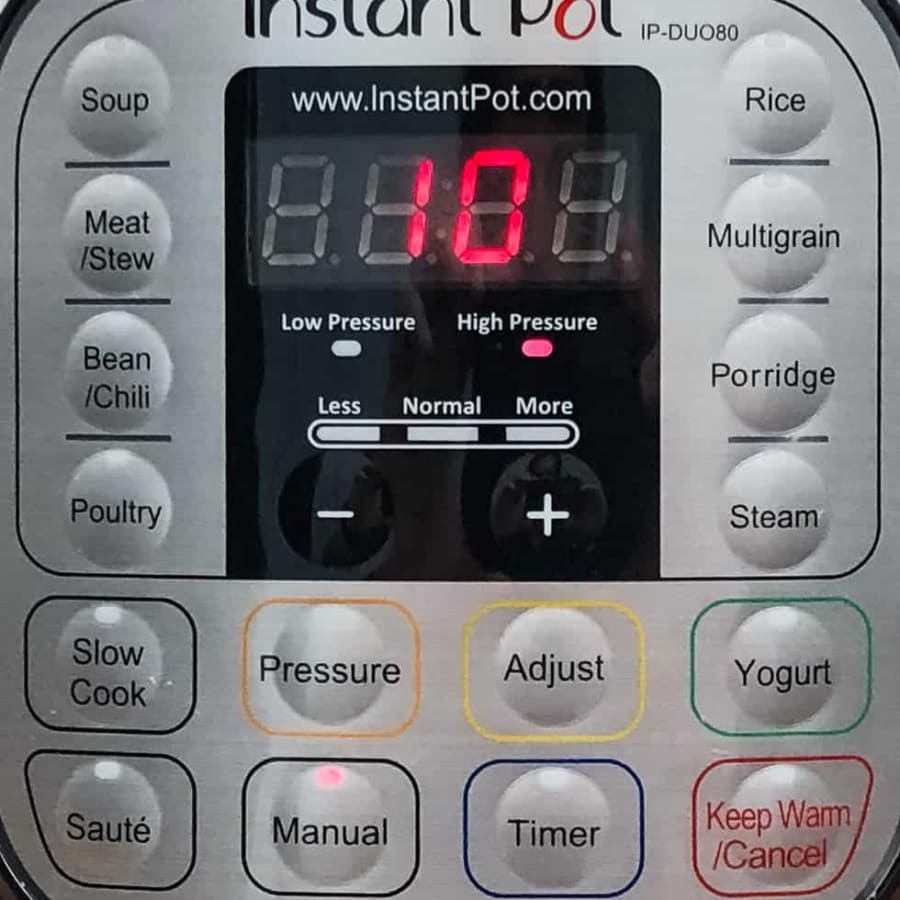 You'll have perfectly cooked, juicy chicken breasts. They come out perfect every time, and I can quickly make any of my family's favorite recipes that call for shredded chicken. As far as the shredding, I love using my hand mixer! It makes the job so much easier. Just make sure to let the chicken cool a little before shredding it.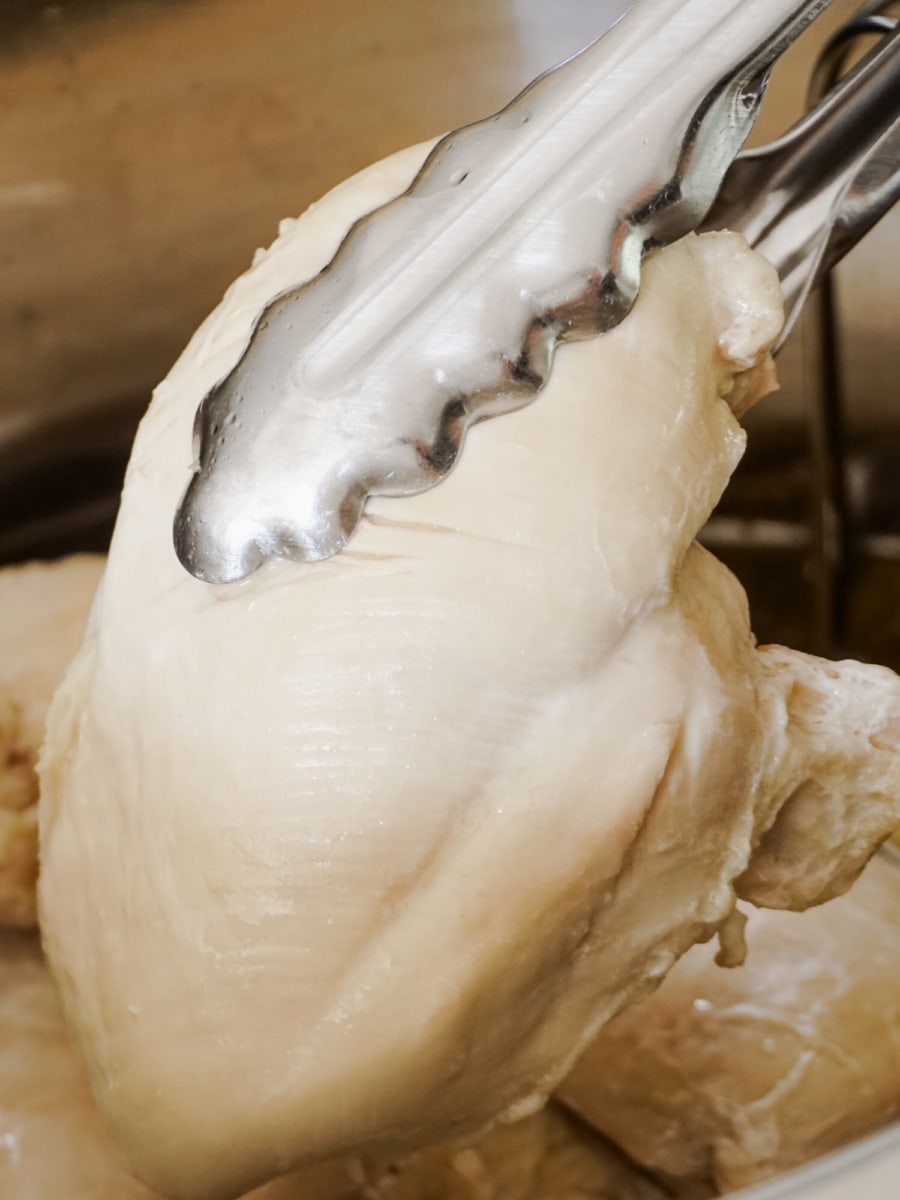 I hope you try making this Instant Pot Shredded Chicken soon! When you do, please leave a 5-star rating and a comment letting me know what recipe you made using this shredded chicken!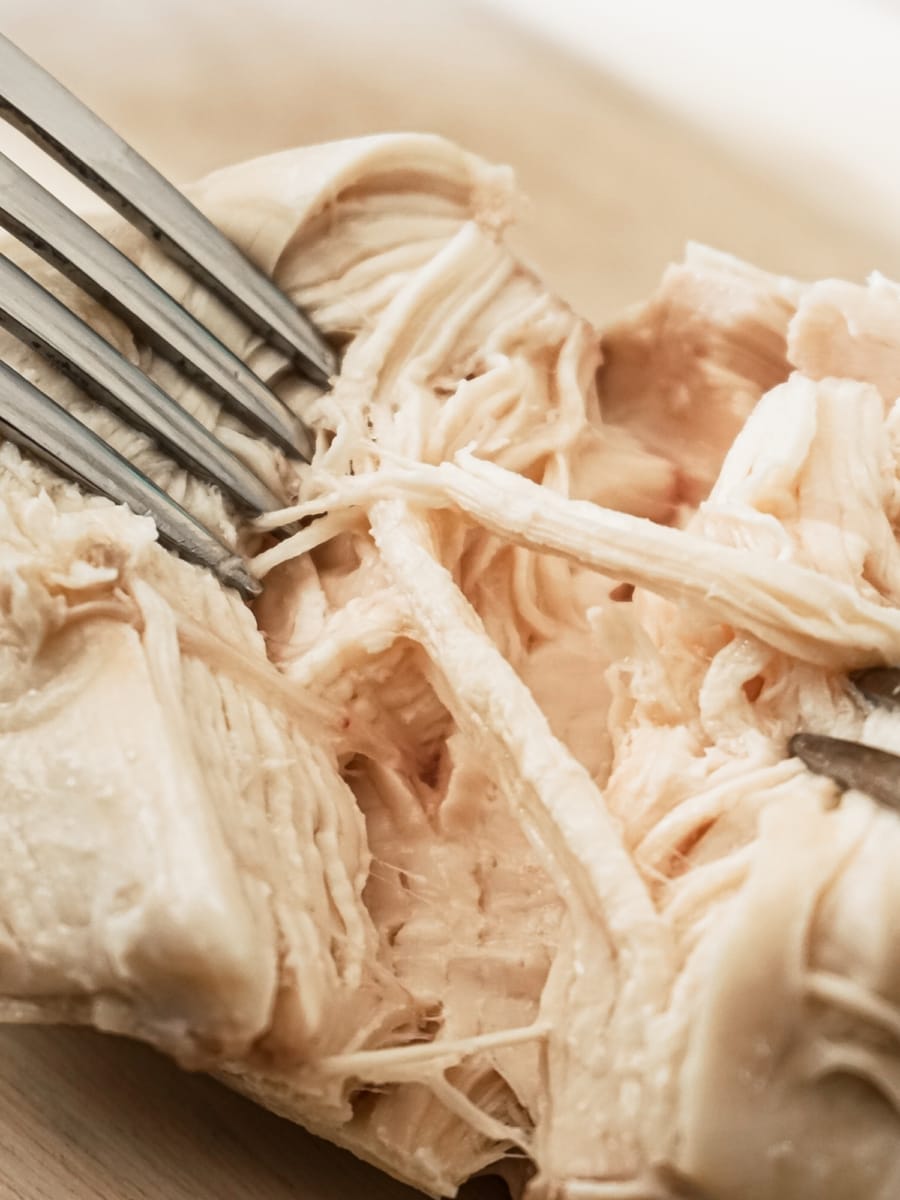 Instant Pot Shredded Chicken Breast
CHICKEN BREASTS PRESSURE COOKED IN CHICKEN STOCK AND SHREDDED
Shredded chicken breast is always good to have on hand because it can be used in so many different dishes. This pressure cooker recipe is fast, easy, and will give you perfectly cooked chicken.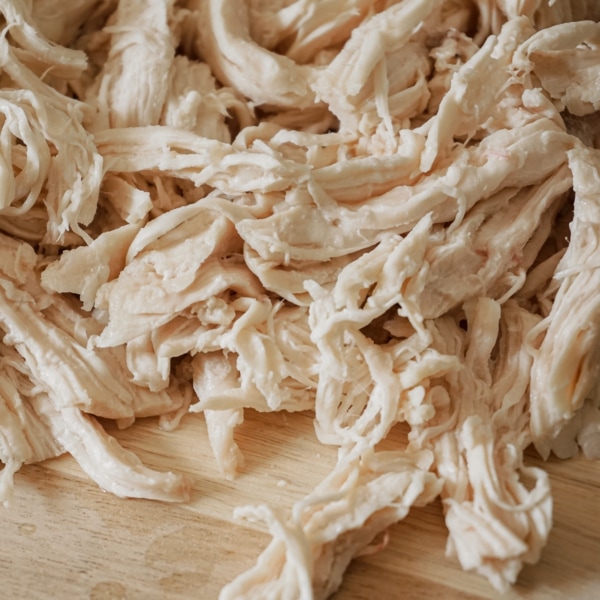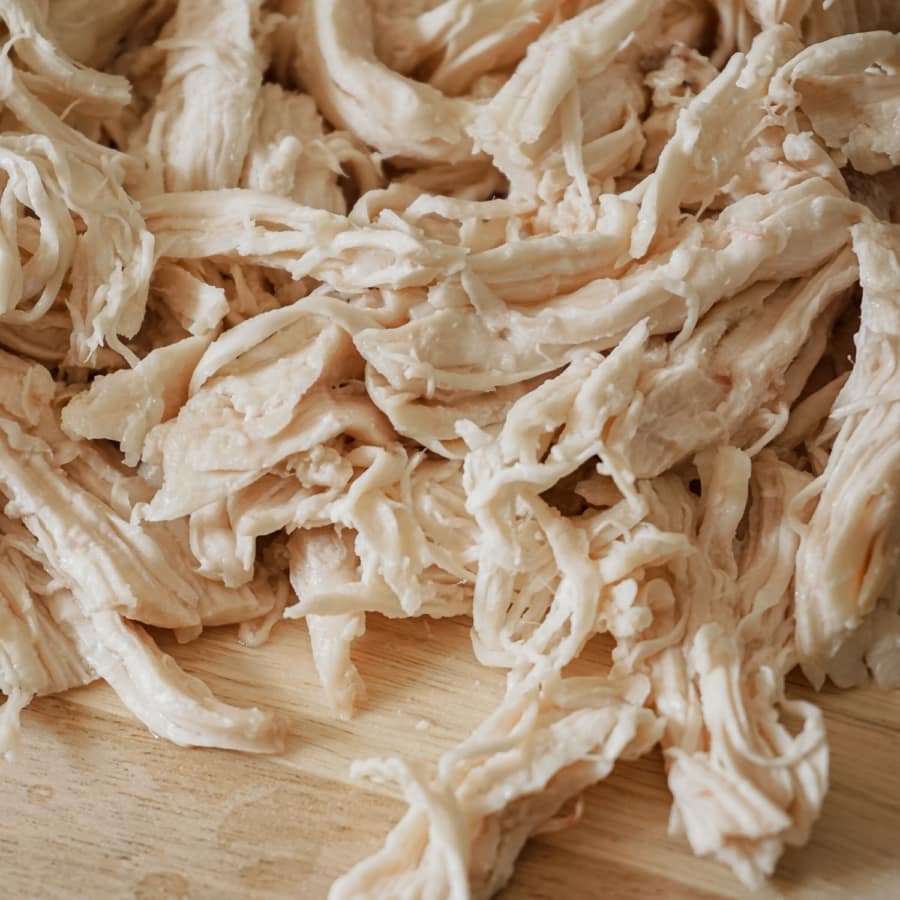 Instructions
Add Chicken to Pot: Stack the chicken breasts in the Instant Pot on top of the trivet and then pour the chicken stock over the chicken breasts.

10-Minute Cook Time: Close the Instant Pot, set the pressure release valve to 'Sealing' and cook on 'Manual' or 'Pressure Cook', 'High Pressure' for 10 minutes.

5-minute NPR: Once the cooking time has completed, allow for a 5-minute Natural Pressure Release. After the 5-minute NPR has finished, open the pressure release valve to release the remaining pressure. Open the pot.

Remove and Shred: Ensure that the chicken has reached a safe internal temperature of 165° F before removing. Then carefully remove the chicken from the Instant Pot and place in a large bowl and shred.

Your chicken is ready to use in any recipe!
Nutrition Facts
Calories: 130kcal | Protein: 24g | Fat: 2g | Cholesterol: 72mg | Sodium: 238mg | Potassium: 441mg | Vitamin A: 35IU | Vitamin C: 3.4mg | Calcium: 7mg | Iron: 0.5mg