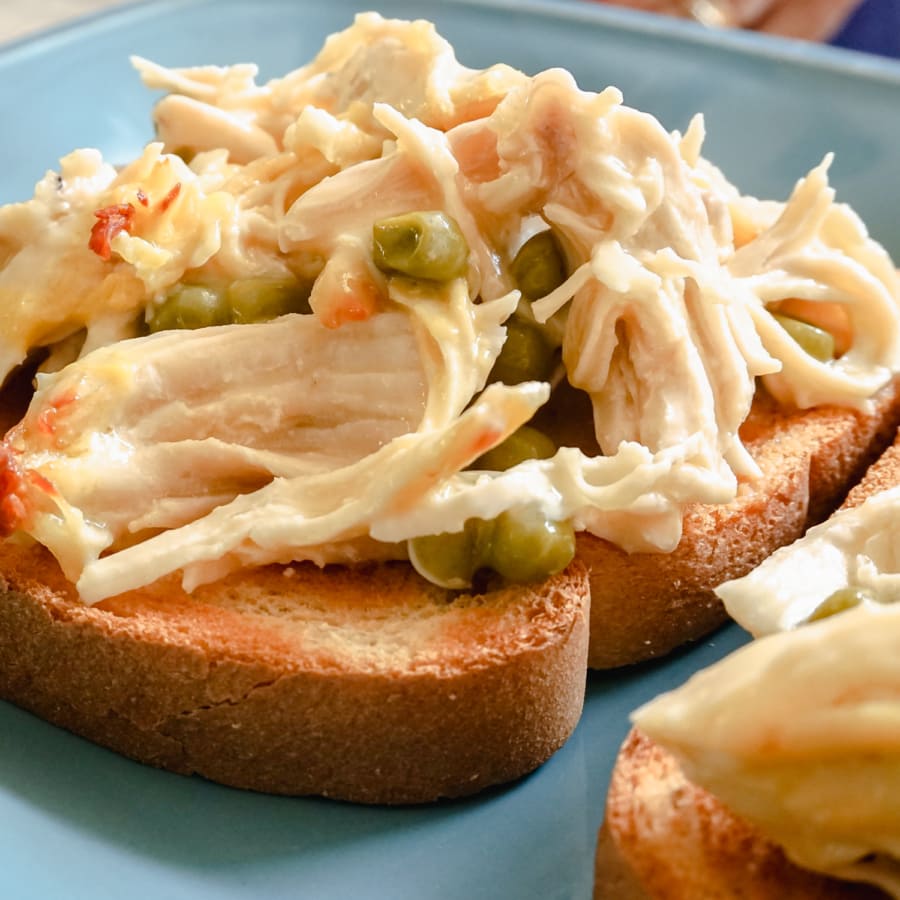 Ryan and I had a good laugh the other day! We really wanted to share a recipe on the blog that we both have loved for years. My mom has made Chicken a la King since I can remember.
This post contains affiliate links. For more information, see my disclosure.
It has always been one of Ryan's favorite dishes served at my parents' house. Well, I've always had the recipe and have made it often. Chicken a la King is one of those meals that are super easy to make because it only calls for 4 ingredients.
Or so we thought.
This Ain't No Fancy-Schmancy Chicken a la King
In preparation for writing the post, I was doing research since I've never really had Chicken a la King other than at my mom's house. Well, it turns out, we've been lied to our whole life!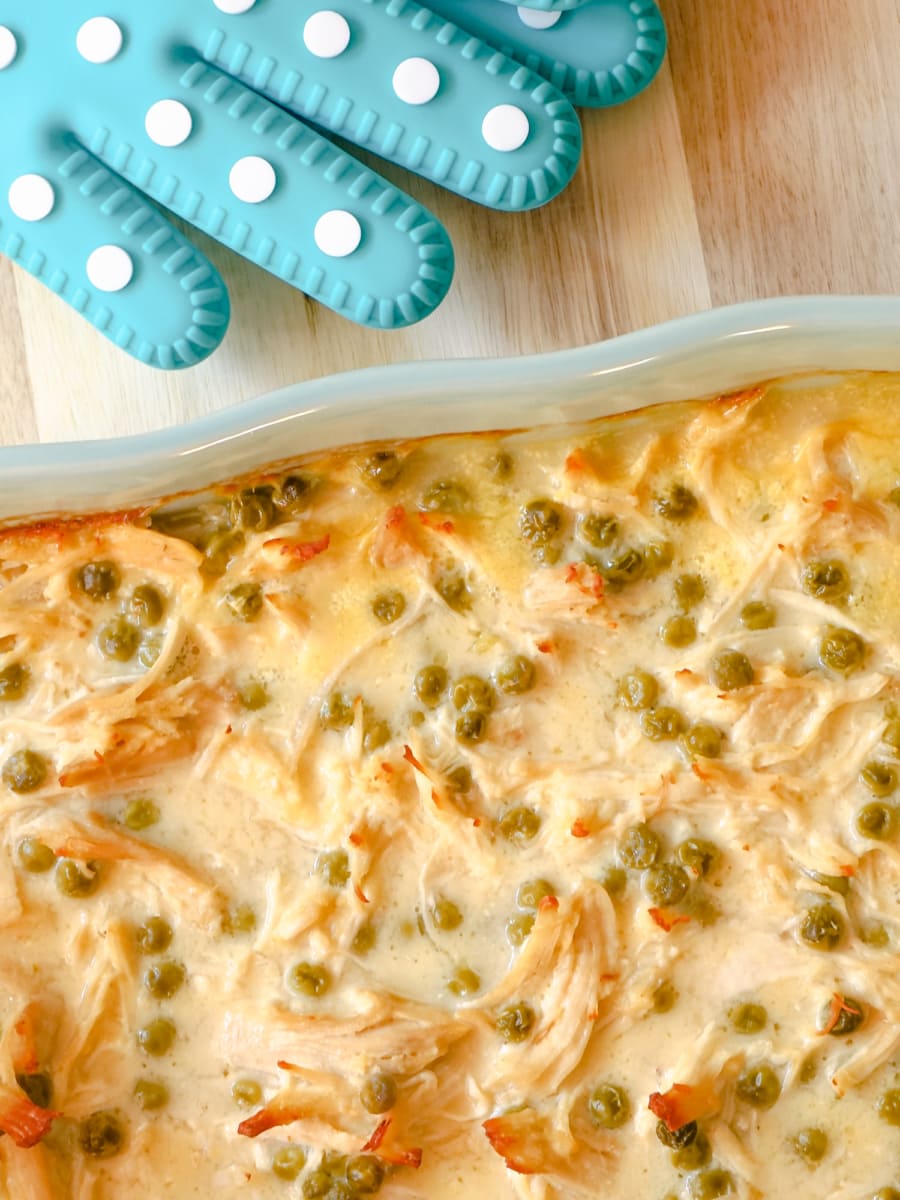 So, come to find out, the Chicken a la King we've both loved for years doesn't really exist! Every single recipe we found calls for a lot more ingredients. Mushrooms, butter, pimentos, peppers, the list goes on!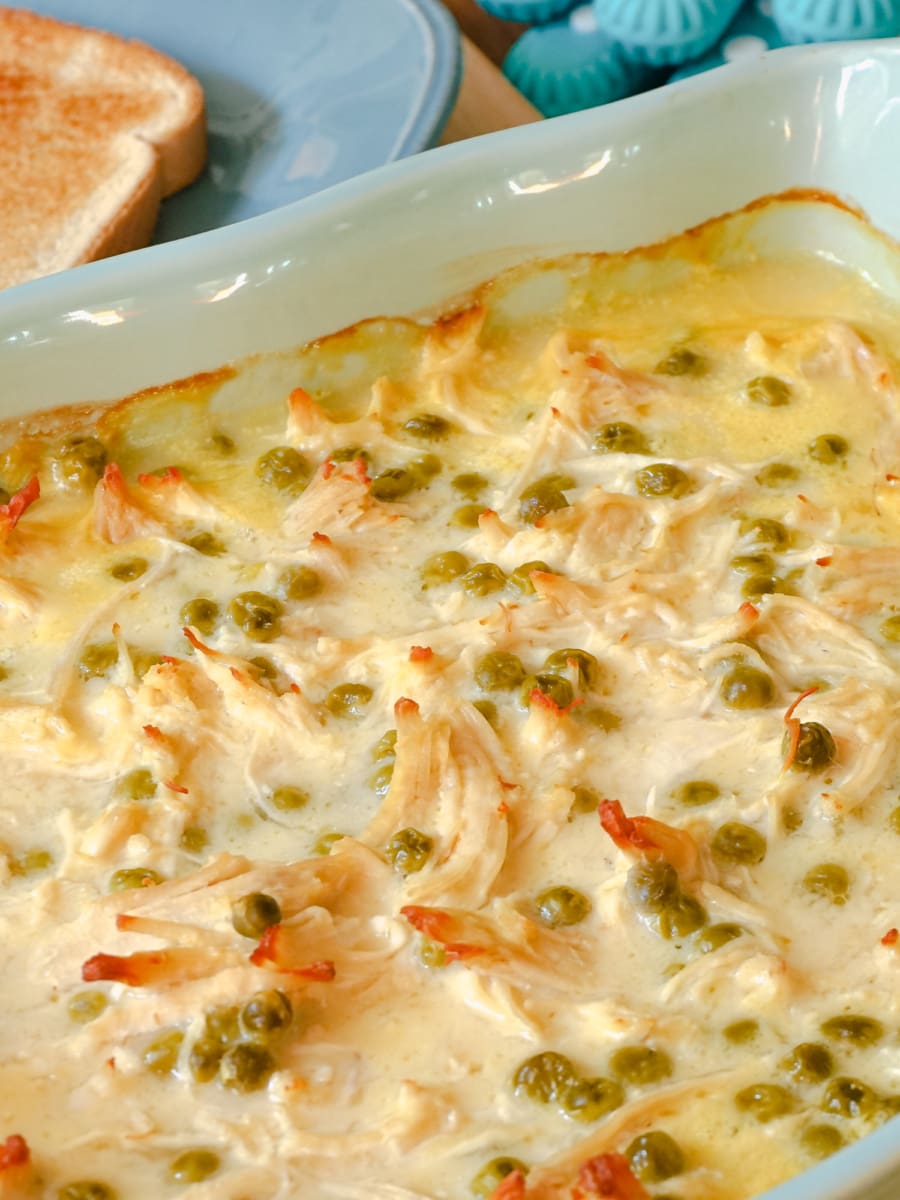 My Own Version of Chicken a la King
Bottom line is, we both love my mom's version of Chicken a la King, even though it's really not Chicken a la King, it's more of a Chicken a la Peasant based on the ingredients it uses.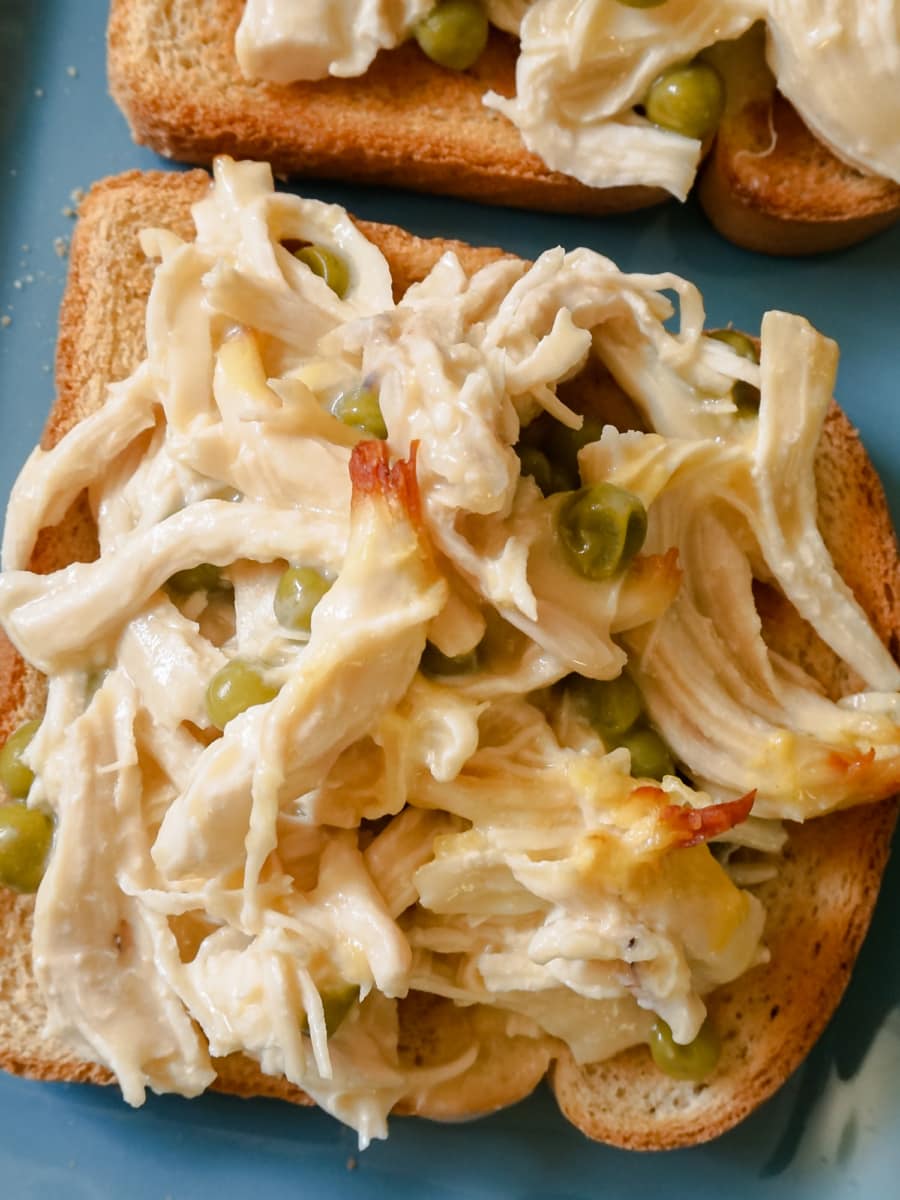 So we decided to name it that! Chicken a la Peasant! Our version of Chicken a la King! It's sad I know, but trust me it's delicious!
I broke the news to my sister last night and she laughed so hard! She suggests maybe my mom lost the second page to the recipe at some point! Who knows! In any case, I think you'll be pleasantly surprised by how easy and delicious this recipe is.
Essential Items
Here are some essential prep tools, utensils, and appliances I used to make this recipe.
Featured Items
Here is a list of the products featured in this post or products similar to those featured in this post:
Making Chicken a la Peasant
Chicken, cream of chicken soup, chicken broth, and peas! That's it!
I'm not against using canned chicken, in fact, I use it for a lot of recipes. For this one though I like to use boiled chicken breasts. Now that I have an Instant Pot, it makes the job a whole lot easier. You can check out my recipe for shredded chicken breast in the Instant Pot. If you don't want to make the chicken yourself, you can certainly use a can or you can buy the pre-cooked shredded chicken in the supermarket.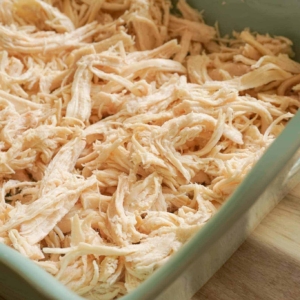 After you've cooked and shredded the chicken, you just mix it with 2 cans of Cream of Chicken soup, 2 cans of broth from the chicken, and 1 can of peas.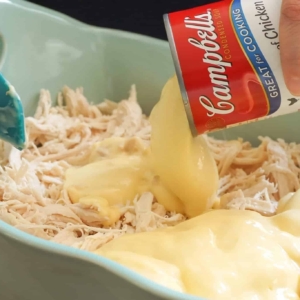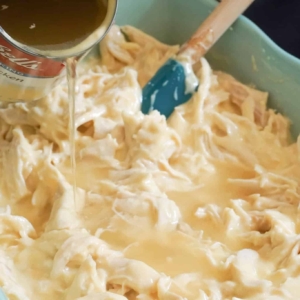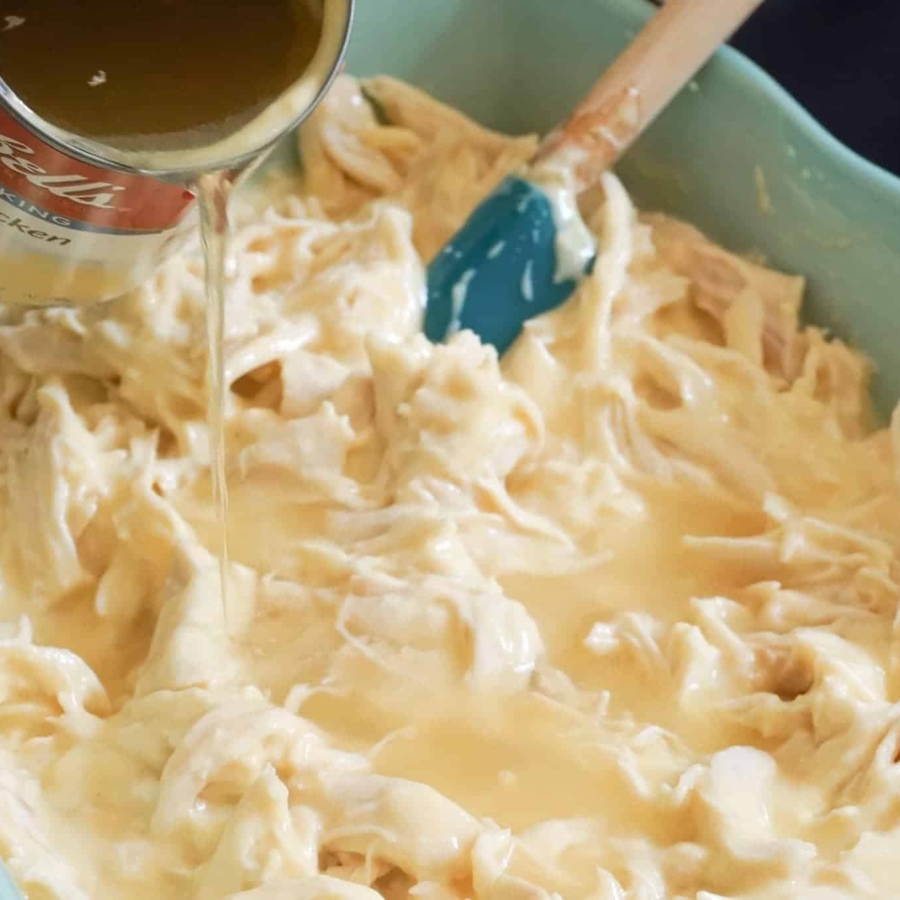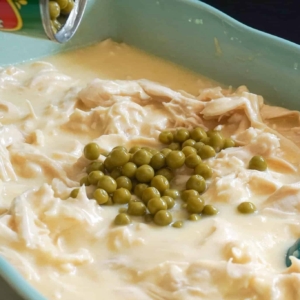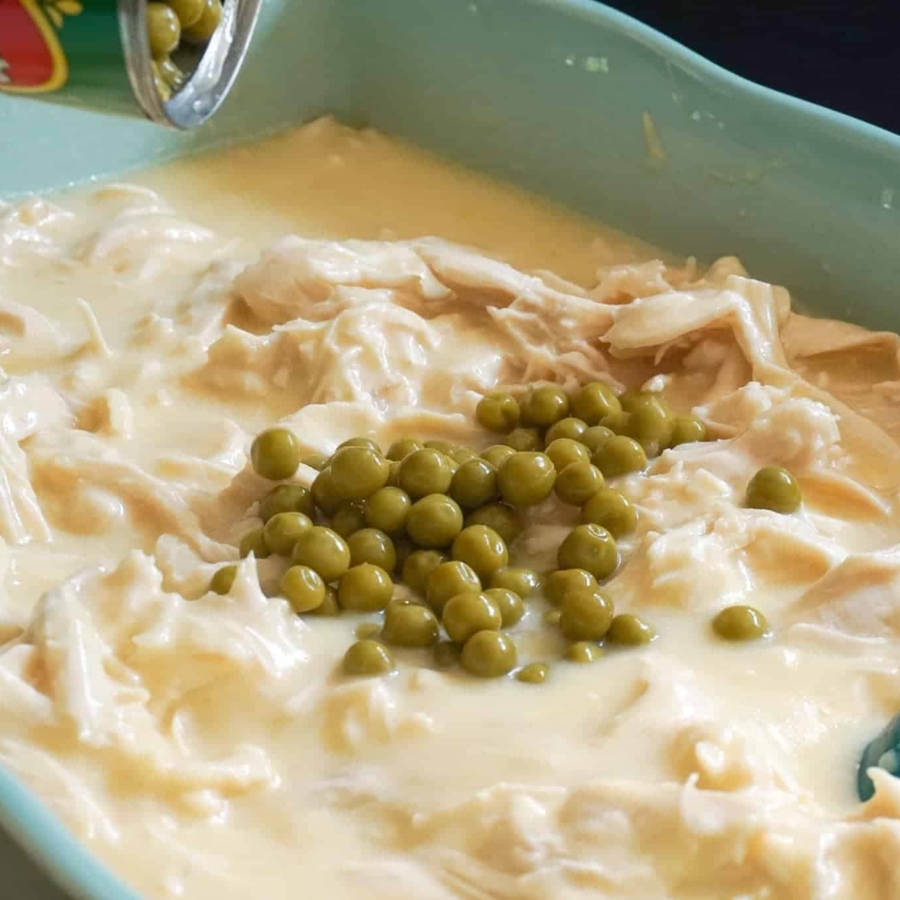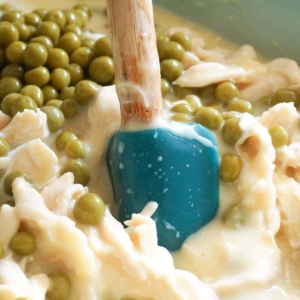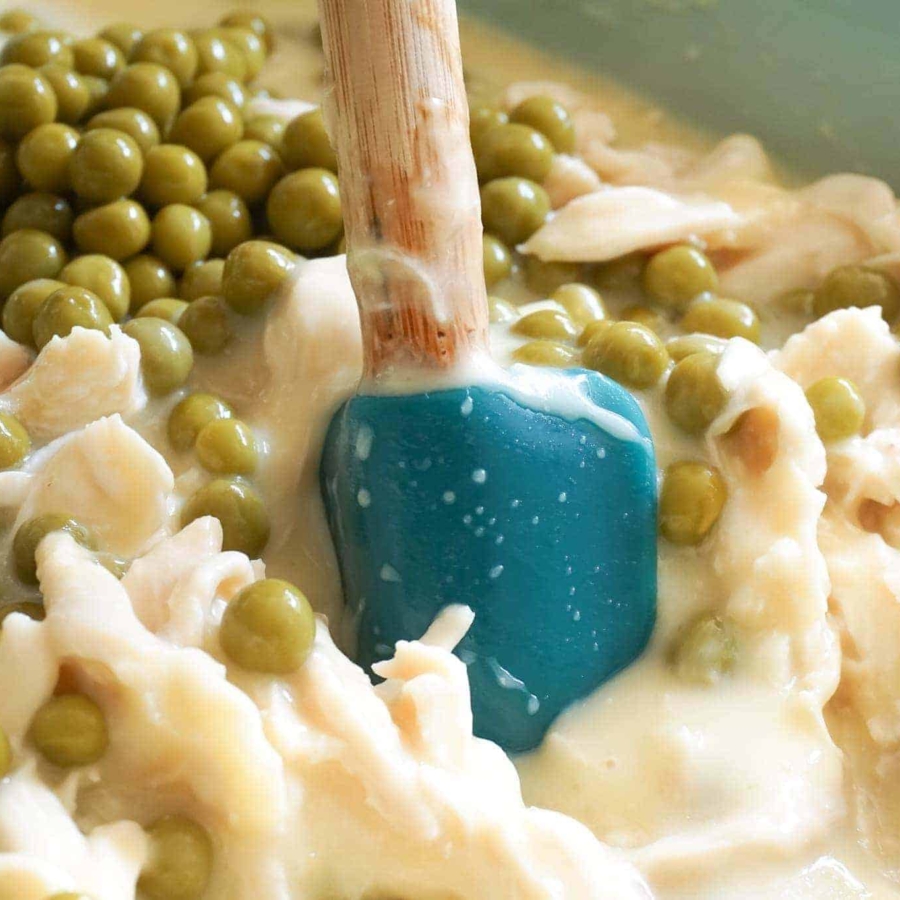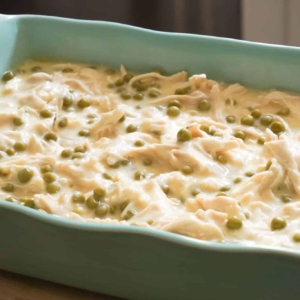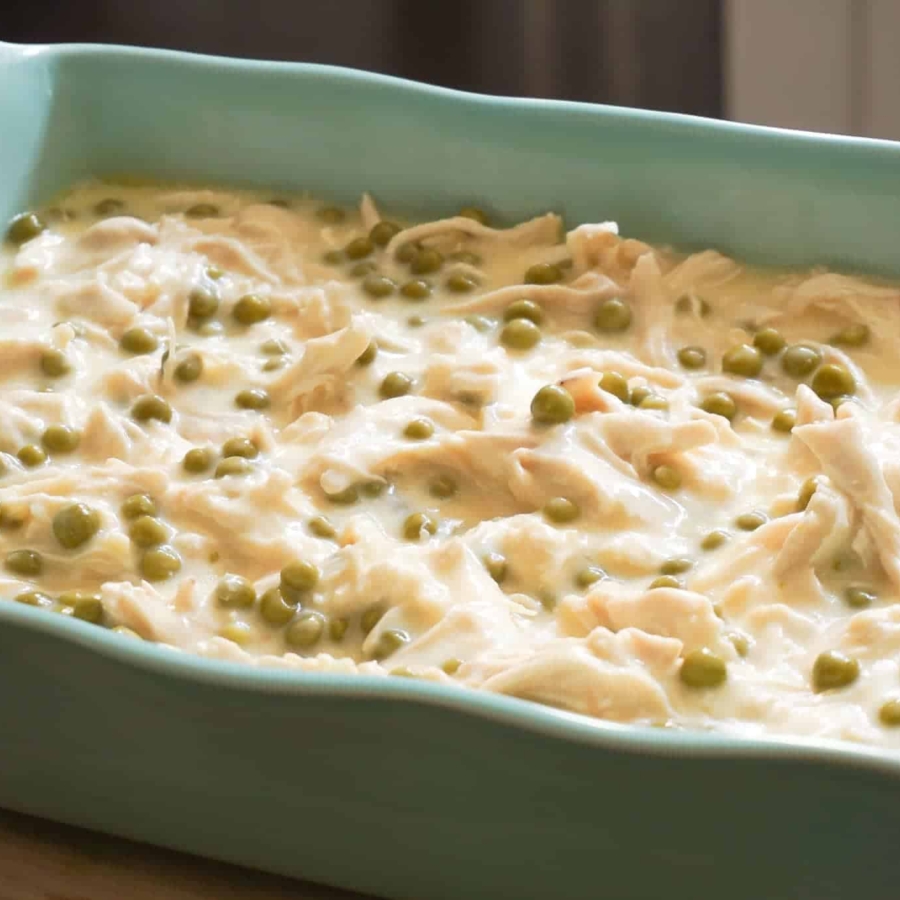 Pop it in the oven and voila!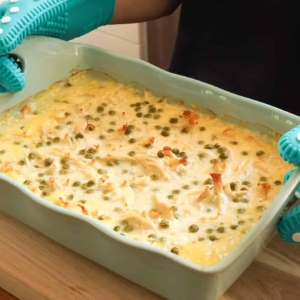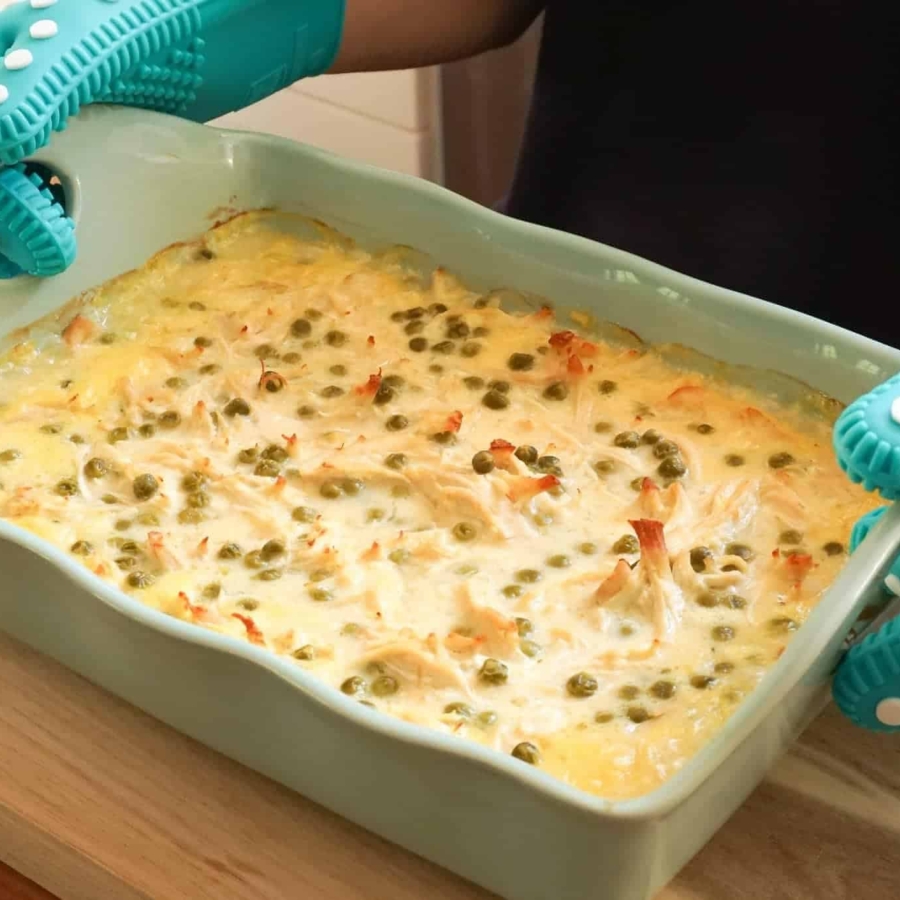 Serving Chicken a la Peasant
We've always served it on top of toast as my mom did, but in my search, I found it served with biscuits as well. That's something I may have to try since I love biscuits!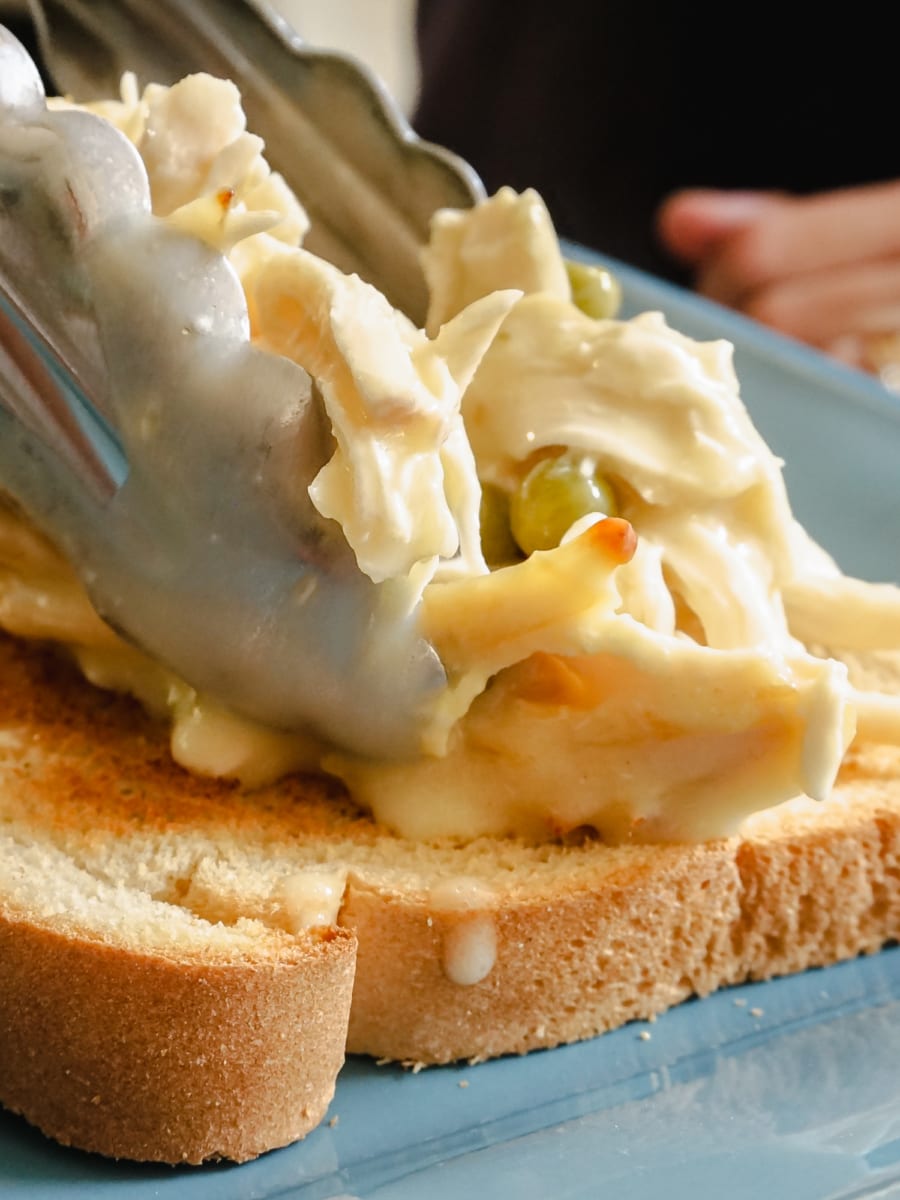 Well, I hope you'll try our version of Chicken a la King! When you do, I know you'll love it. Please let me know what you think in the comments below, and don't forget to give the recipe a 5-star rating. Happy cooking!
Chicken a la Peasant
A CREAMY SHREDDED CHICKEN AND PEAS CASSEROLE SERVED OVER TOAST
Only 4 ingredients! This cheaper, easier version of Chicken a La King is a favorite in our home. It's so tasty served warm on a slice of toast.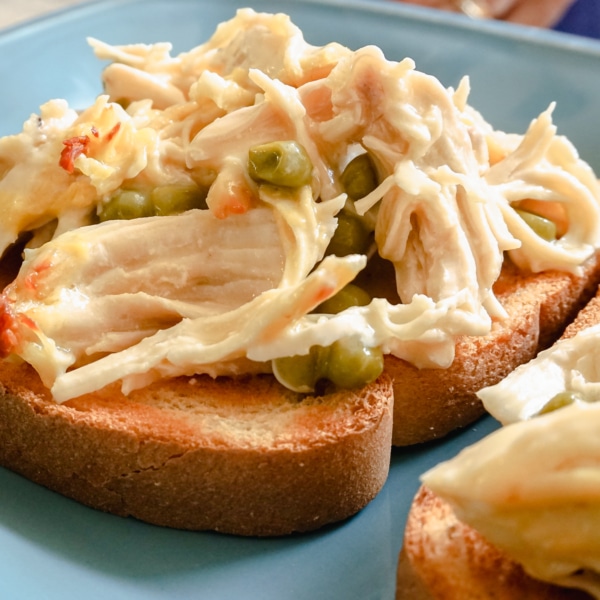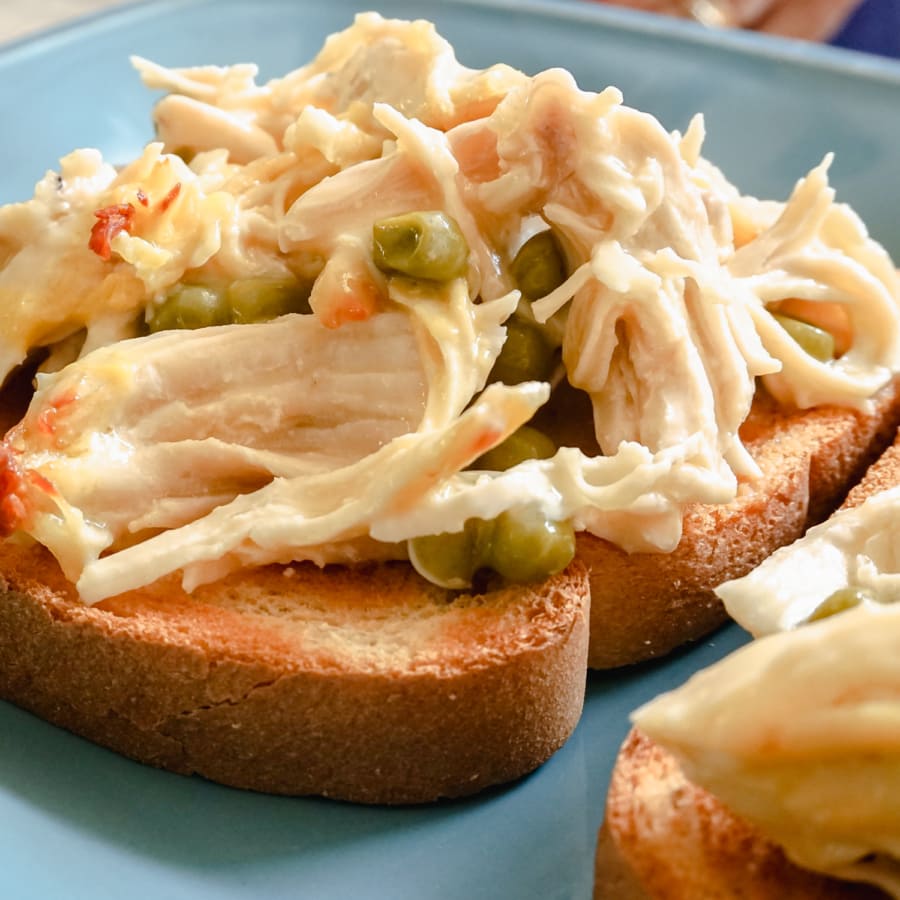 Instructions
Preheat oven to 400° F.

Add cream of chicken, chicken stock, and peas to the shredded chicken and mix all ingredients well.

Bake for 30 minutes.

Serve over toast.
Nutrition Facts
Calories: 308kcal | Carbohydrates: 25g | Protein: 31g | Fat: 8g | Saturated Fat: 2g | Cholesterol: 78mg | Sodium: 1088mg | Potassium: 661mg | Fiber: 3g | Sugar: 4g | Vitamin A: 470IU | Vitamin C: 22.3mg | Calcium: 69mg | Iron: 2.9mg