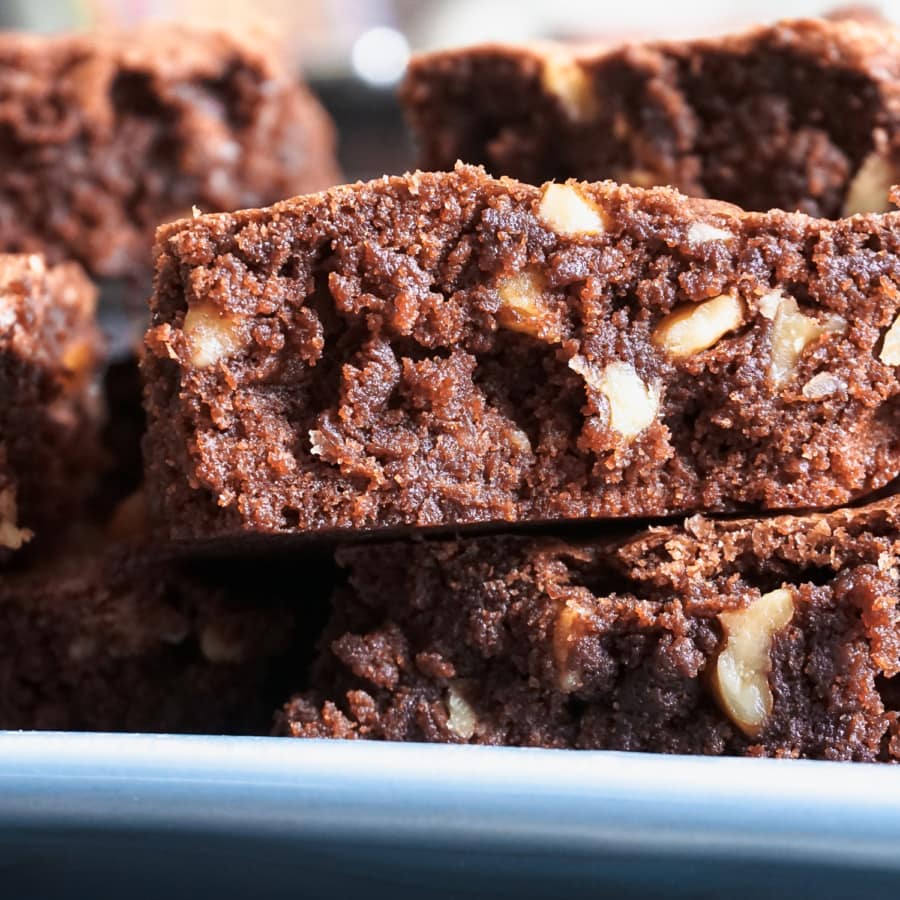 Brownies… I still haven't met one I didn't like! I'm a huge chocolate fan, and so is most of my family. These easy from-scratch brownies though, oh these brownies!
This post contains affiliate links. For more information, see my disclosure.
My Mom's Homemade Brownies
My mom has been making these brownies for birthday parties for as long as I can remember. She would always make a pan, cut off the crispy edges, which would be eaten by my dad, and then she'd cut them into tiny squares!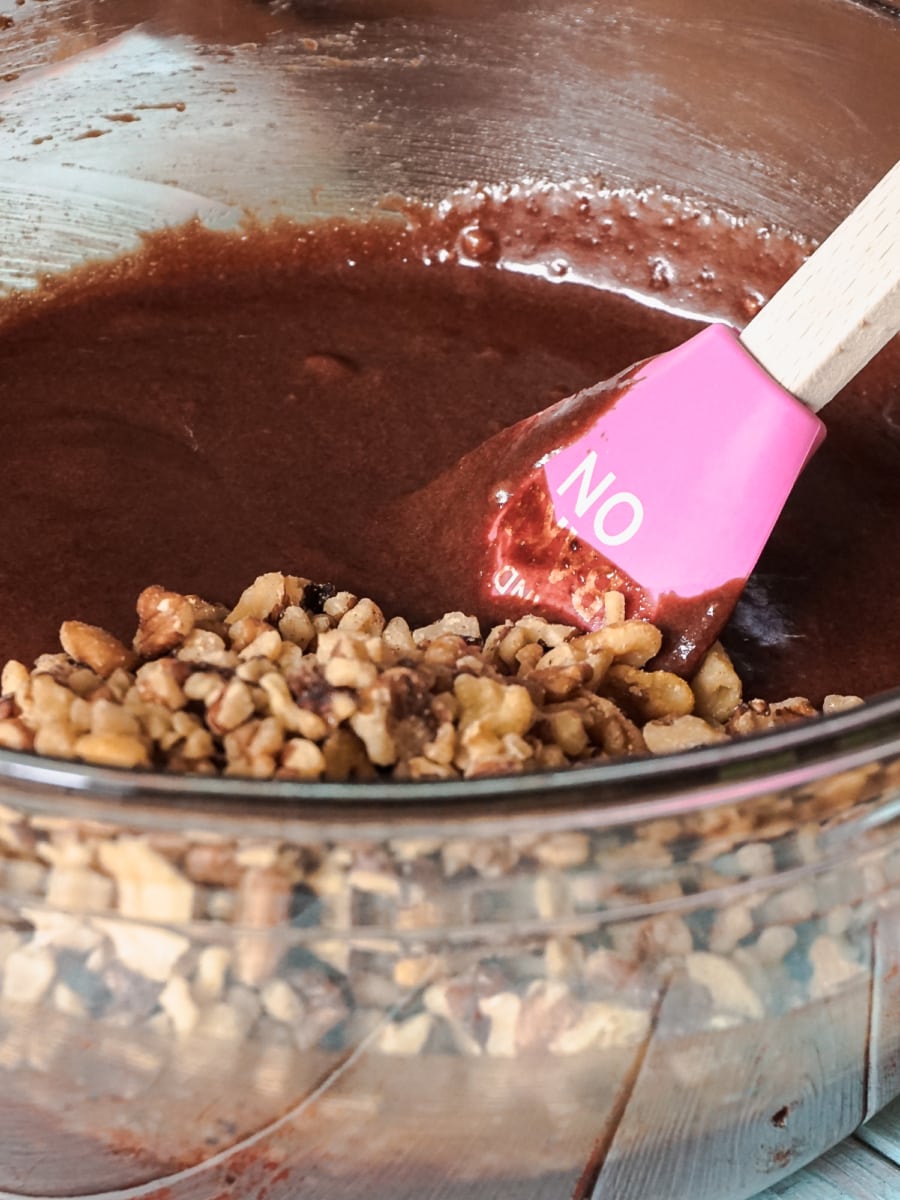 To this day, when we have a family birthday and she tells me she's bringing me something for the party, I smile because I know, it's her brownies!
The Best Brownie Recipe in the World
OK, so at least in my world, these are the best brownies! These easy from-scratch brownies will leave you wanting more! A batch of these will never sit for long at my house, and I guarantee it won't last long at yours!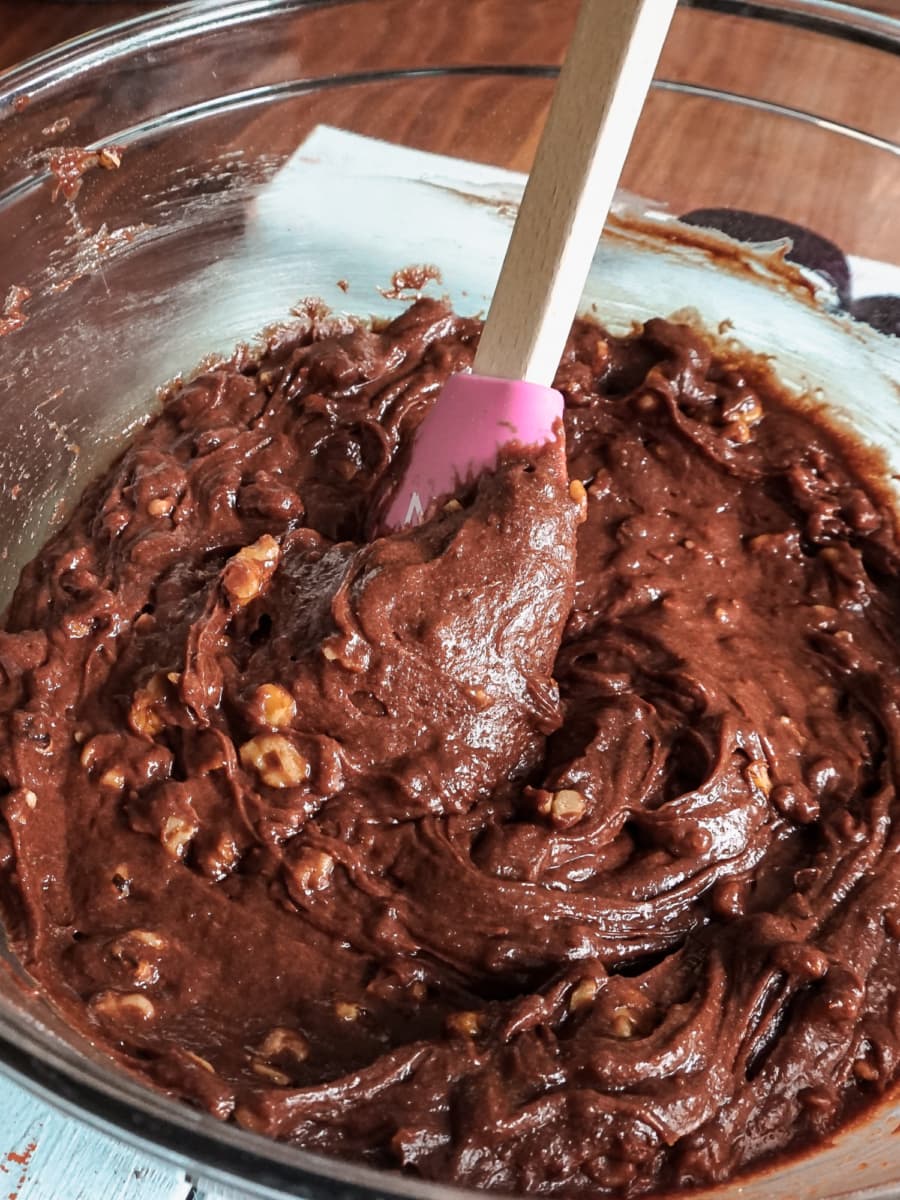 I remember my mom gave me the recipe for these when I was leaving for college. On one trip to Ryan's house, I made a batch for his family and they were so impressed with the fact that they were from scratch!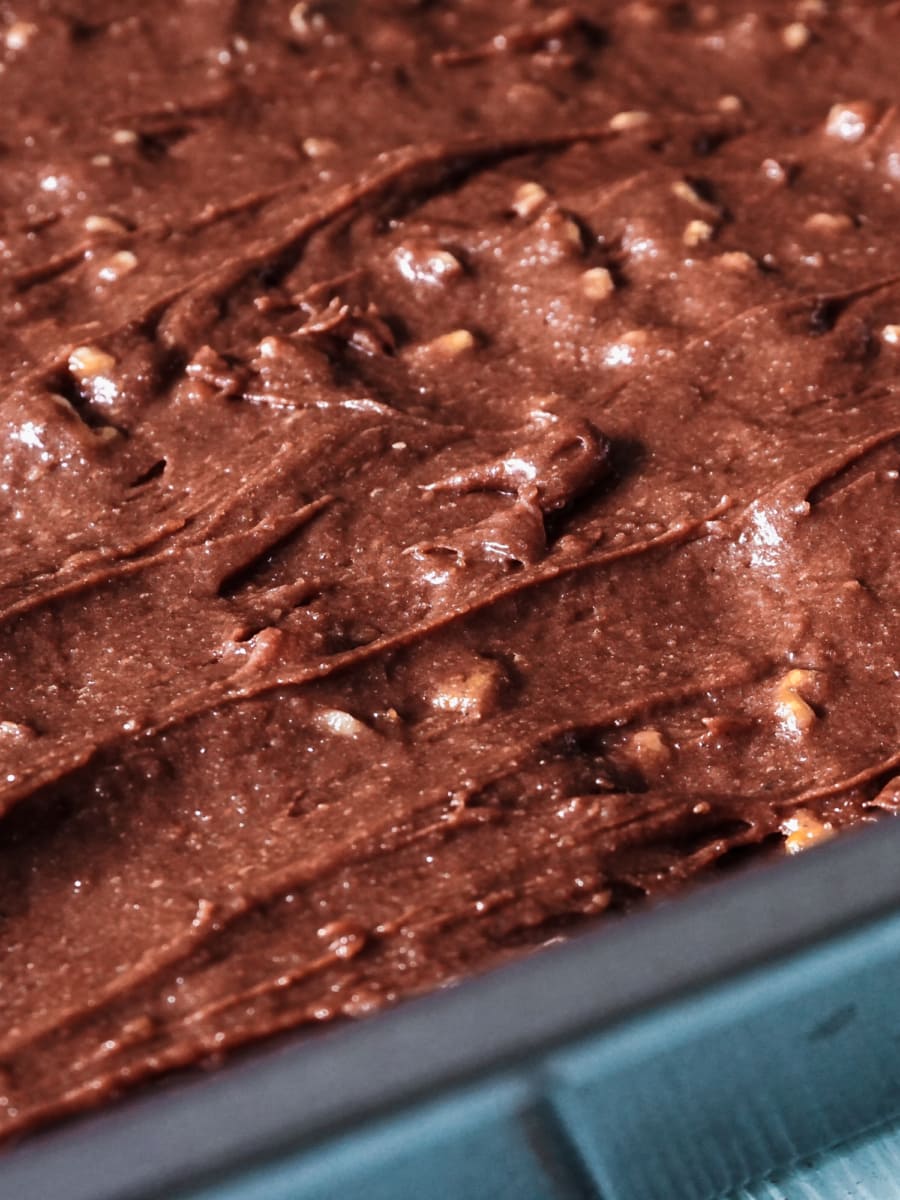 These brownies made me look good in front of my boyfriend's family! Hmm, that may be why he married me!
My mom always puts walnuts in them, and that's exactly how I make them. I love walnuts, and so do my hubby and most of my kids. You can certainly leave the walnuts out if you'd like, but I highly recommend them!
Essential Items
Here are some essential prep tools, utensils, and appliances I used to make this recipe.
Featured Items
Here is a list of the products featured in this post or products similar to those featured in this post:
Perfect Crispy Edges and a Soft Center
The edges always come out crispy and the center soft and delicious.
The trick?
Use a good quality baking pan. My mom used to bake them in a metal pan that looked like the one I use. I always use my Rachel Ray pan and they come out perfect. The two silicone handles on the sides are always cool to the touch making for easy handling without the need for oven mitts.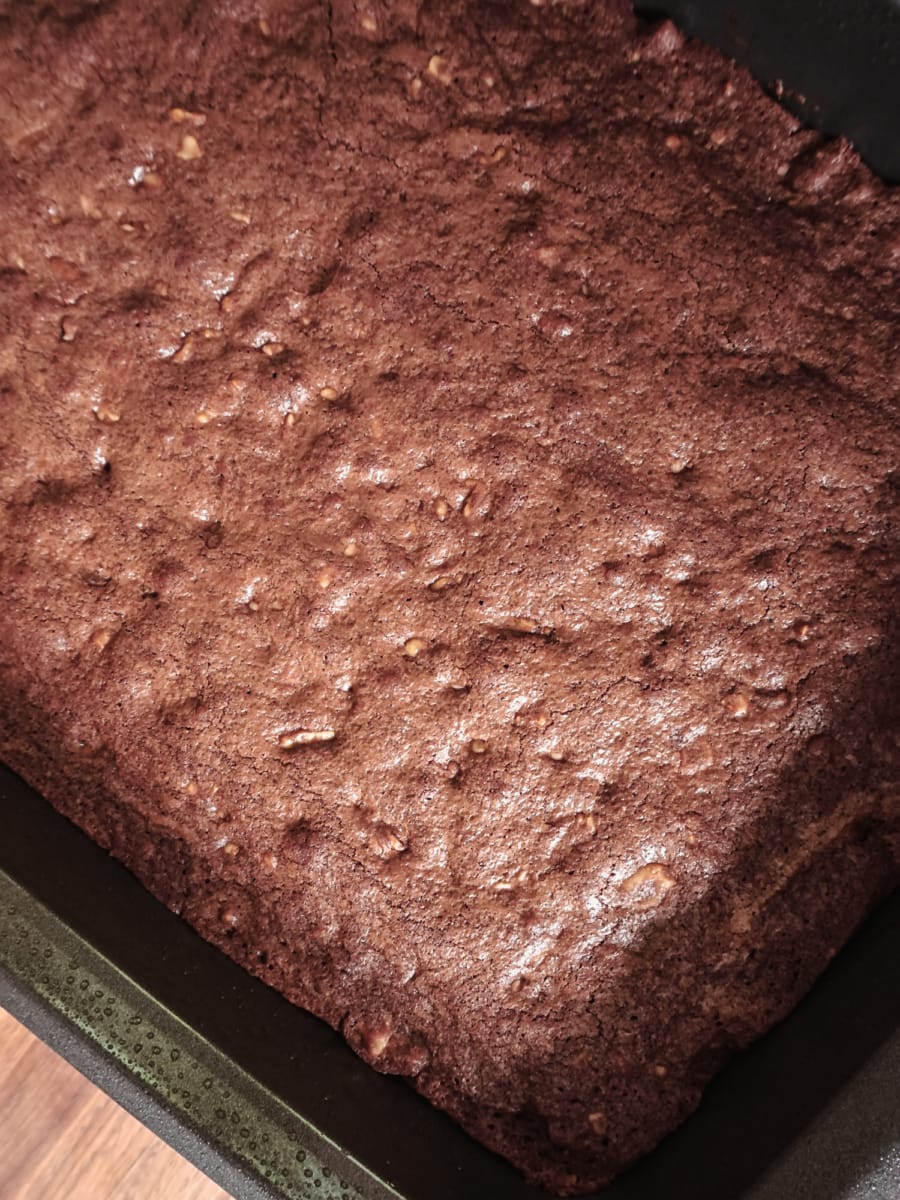 I spray the pan with PAM coconut oil before pouring the batter in so the brownies are always very easy to take out of the pan.
The Secret to Perfect Brownie Squares
So here's the deal.
To have perfect, pretty brownie squares, use a good, sharp knife to cut them. I use my Pioneer Woman knife and the edges come out clean. I love this set of knives because well, they're aqua, they're high quality, and they're affordable!
You certainly don't need to use the same knife as me but use a sharp knife. Don't use a butter knife. It makes such a difference.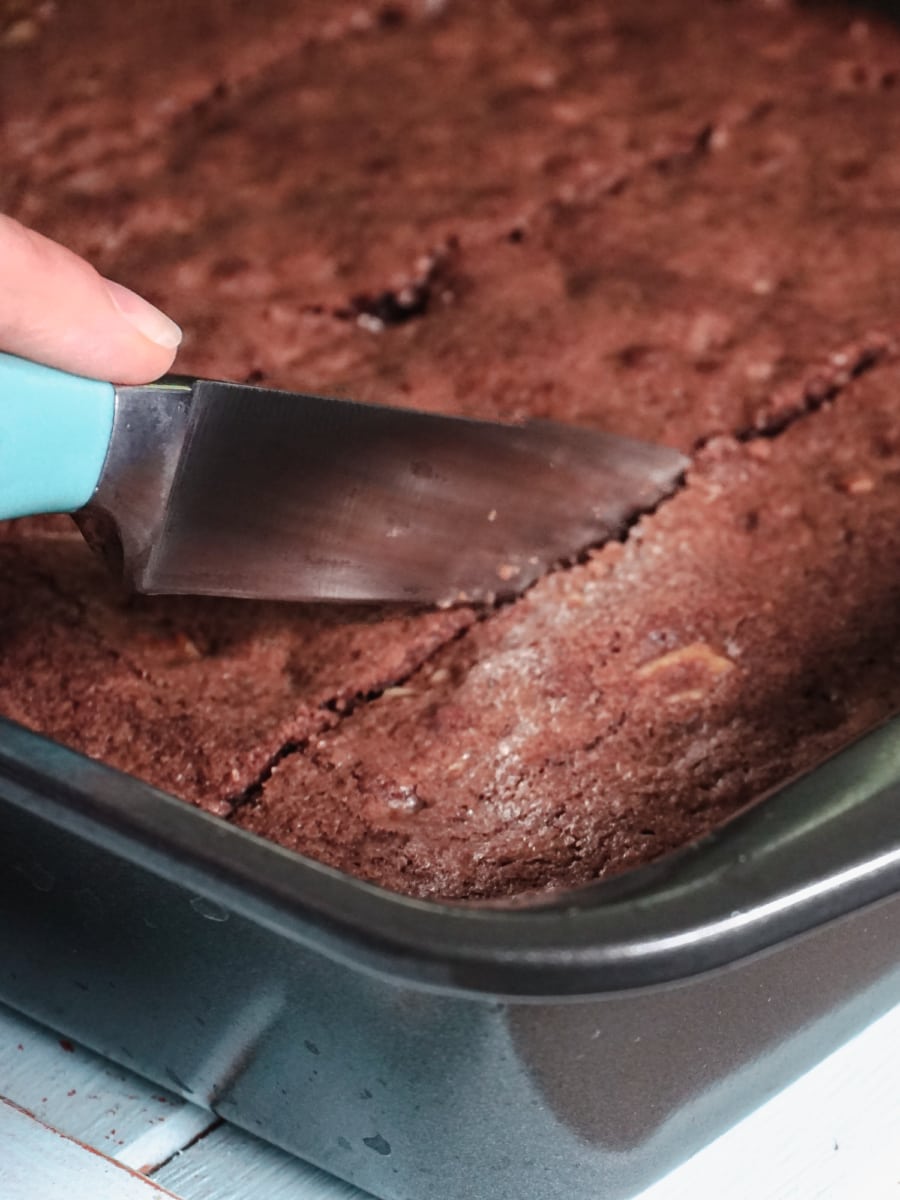 It also helps to let them cool before you cut them. I know it's hard not to eat them right out of the oven, but try!
This is, of course, if you'll be serving them at a party or get-together. If they're just for you, have them as you wish!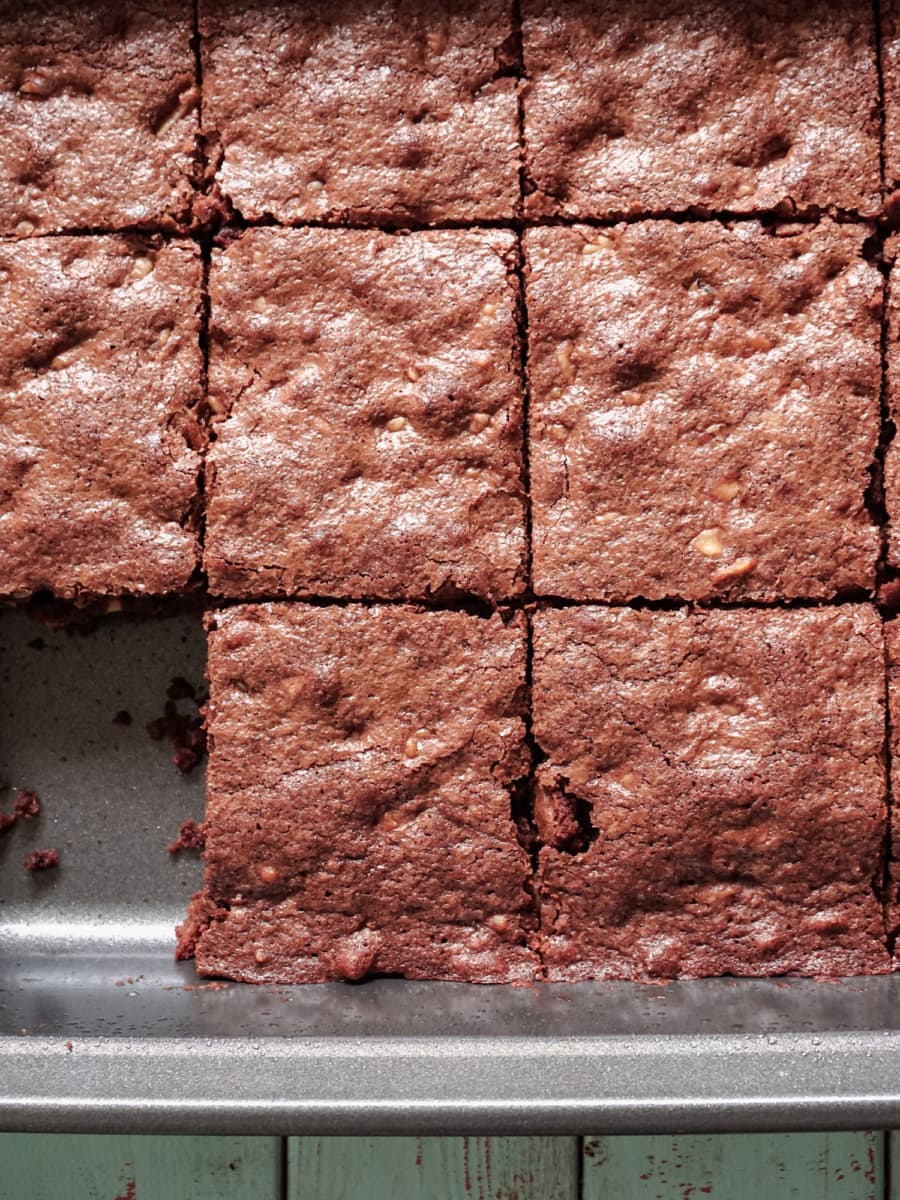 Quick, Easy & Delicious Homemade Brownies
These brownies are always a hit! The ingredients are easy to have on hand, and the preparation takes no time at all. Don't let the fact that they're from scratch scare you! So easy to make and so worth it!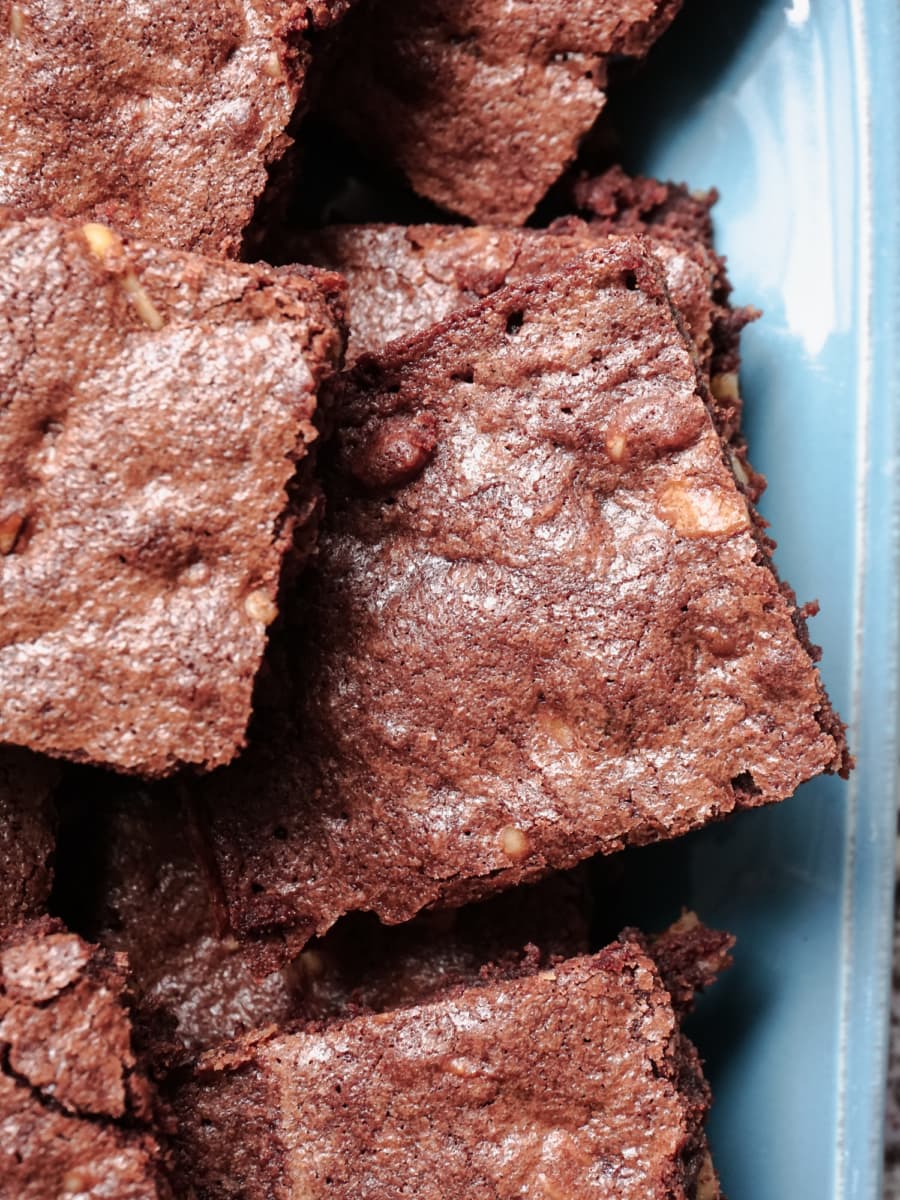 Try making these easy from-scratch brownies and let me know what you think! I'm thinking as I'm writing this and seeing the pictures of the brownies, I may have to go downstairs and make another batch! If you love these brownies, make sure to try my Easter Brownies as well!
Easy From Scratch Brownies
HOMEMADE BROWNIES MADE WITH COCOA POWDER AND WALNUTS
Crispy on the outside and soft, chewy, rich and fudgy on the inside, these are the perfect brownies.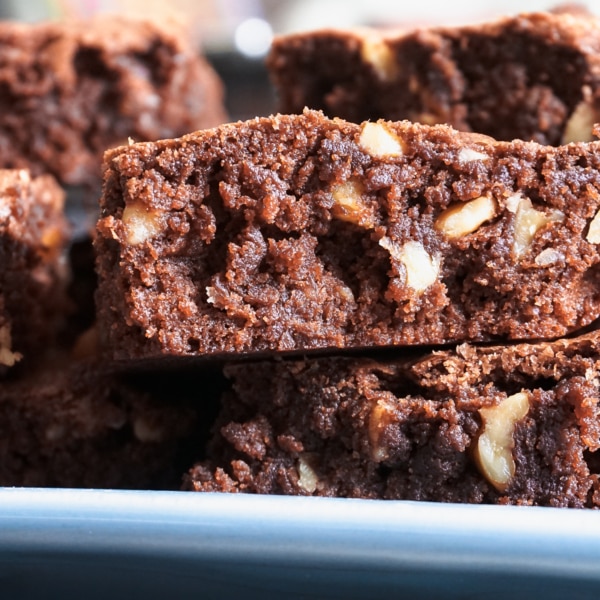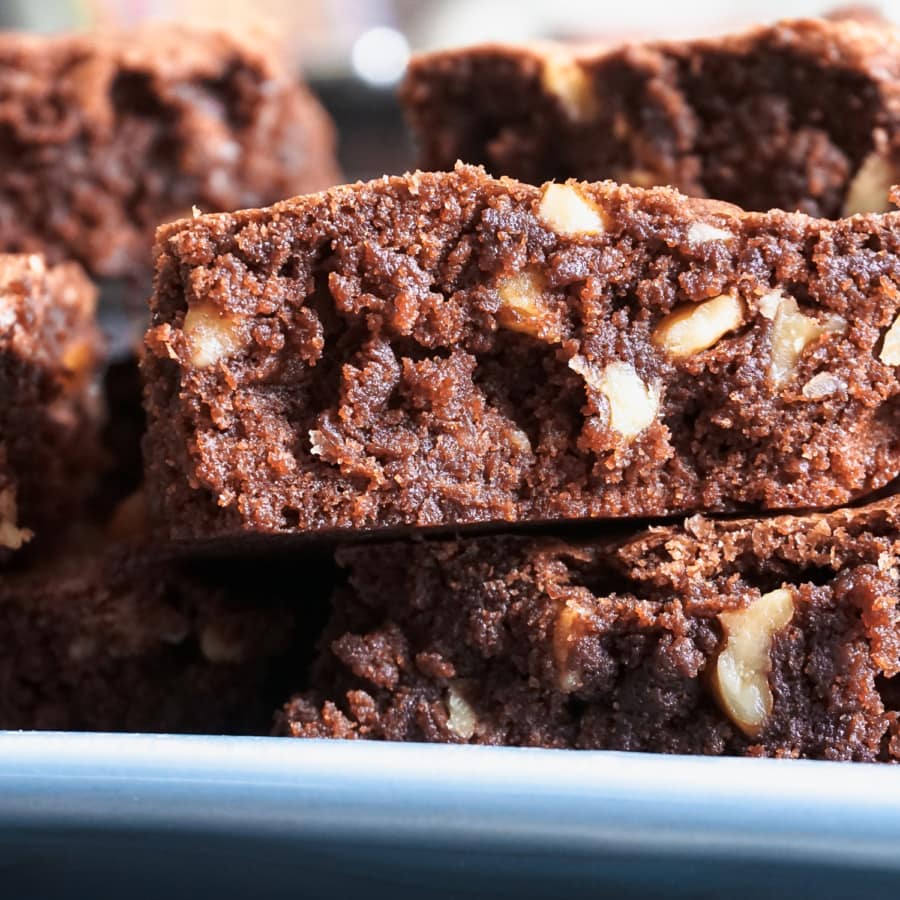 Instructions
Pre-heat oven to 325° F.

Melt the butter and mix in the cocoa powder.

In a separate bowl mix together the sugar, eggs, flour, vanilla extract, and salt.

Add the two mixtures together and mix well.

Mix in the nuts.

Pour into a greased 9×13 pan.

Bake on the middle rack for 40 minutes.
Nutrition Facts
Serving: 1brownie | Calories: 341kcal | Carbohydrates: 36g | Protein: 4g | Fat: 21g | Saturated Fat: 9g | Cholesterol: 76mg | Sodium: 97mg | Potassium: 120mg | Fiber: 1g | Sugar: 27g | Vitamin A: 440IU | Vitamin C: 0.2mg | Calcium: 26mg | Iron: 1.3mg