We eat a lot of mashed potatoes! We love having it as a side with so many meals. I must confess though, I had never made real mashed potatoes until a few months ago. Yes, I used the packets of flakes. They're fast and easy to make and they taste good enough. I mean, at the beginning I missed the taste of the mashed potatoes I grew up on, but after so many years, I got used to it.
This post contains affiliate links. For more information, see my disclosure.
These Mashed Potatoes Really Are Amazing
Well, I made mashed potatoes in my Instant Pot a few months ago, and oh my gosh! I feel bad I've been depriving my kids of this amazingness all these years. It's one of those things that took way too much time for me to even consider making them from scratch. Until the Instant Pot that is.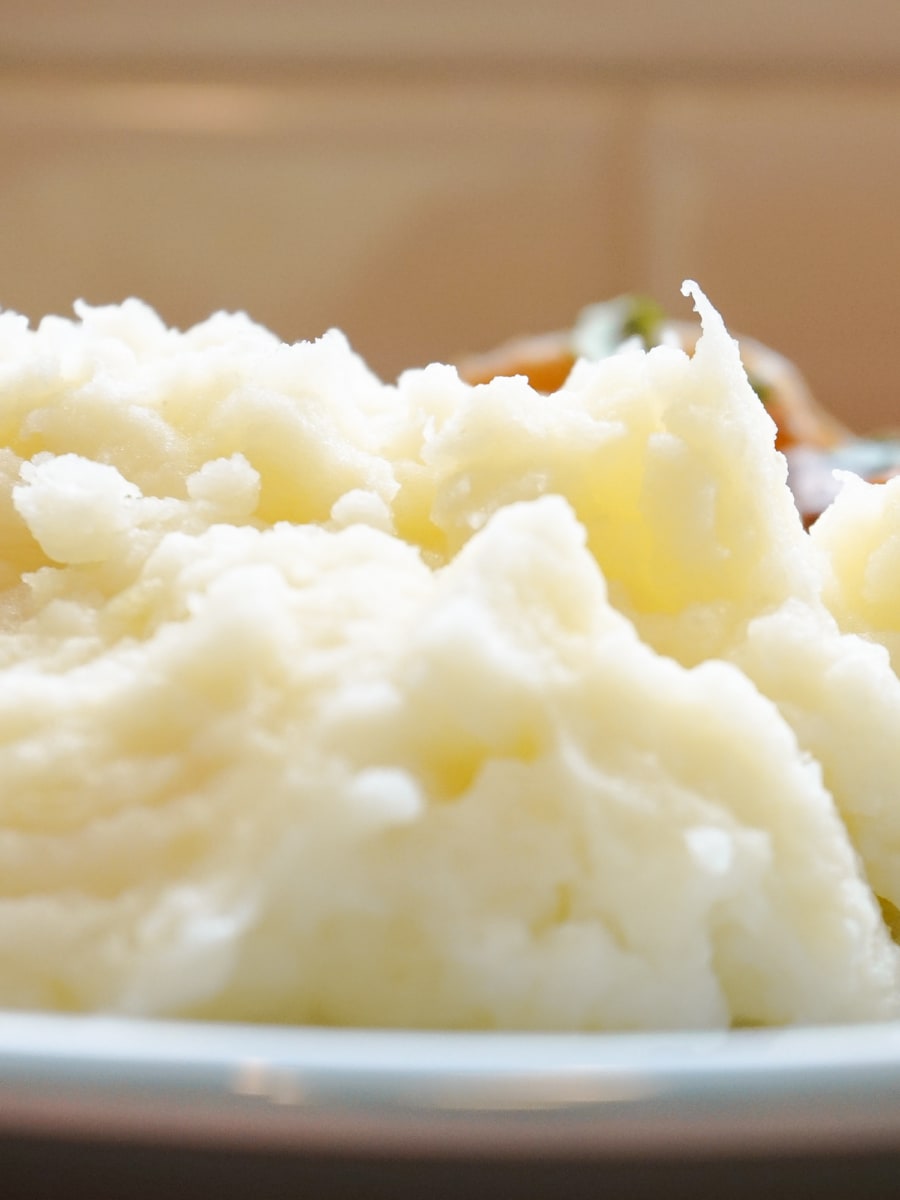 No waiting for the water to boil, no draining of the water, and ready in very little time! The end result is amazingly tasty and creamy mashed potatoes. The real deal.
Essential Items
Here are some essential prep tools, utensils, and appliances I used to make this recipe.
Featured Items
Here is a list of the products featured in this post or products similar to those featured in this post:
12 Must-Have Instant Pot Cookbooks
If you're looking for a cookbook with easy and reliable Instant Pot recipes, then check out my list of approved Instant Pot Cookbooks.
Making Mashed Potatoes in the Instant Pot
Here are the simple steps I followed to make perfect no drain Instant Pot mashed potatoes.
Wash, Peel and Cut the Potatoes
First, make sure you wash and peel your potatoes. I usually make mine with red potatoes. I've made them with and without the peel depending on what mood I'm in. If you leave the peel on, make sure to wash them well.
Once washed and peeled, quarter your potatoes.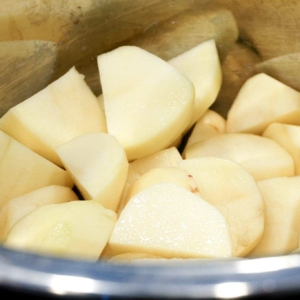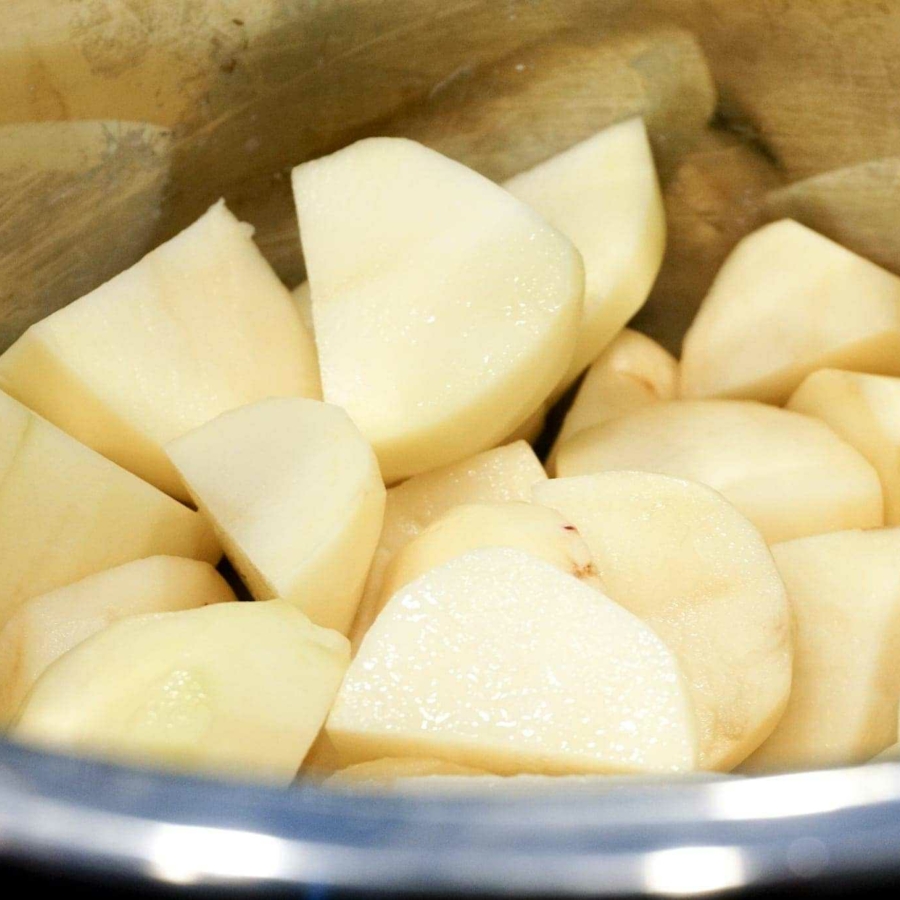 Add Water and Salt
Water and salt are all that's necessary before turning on the Instant Pot.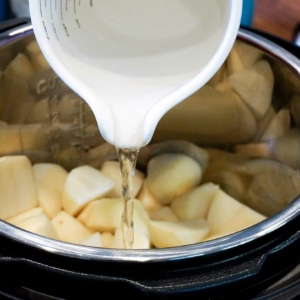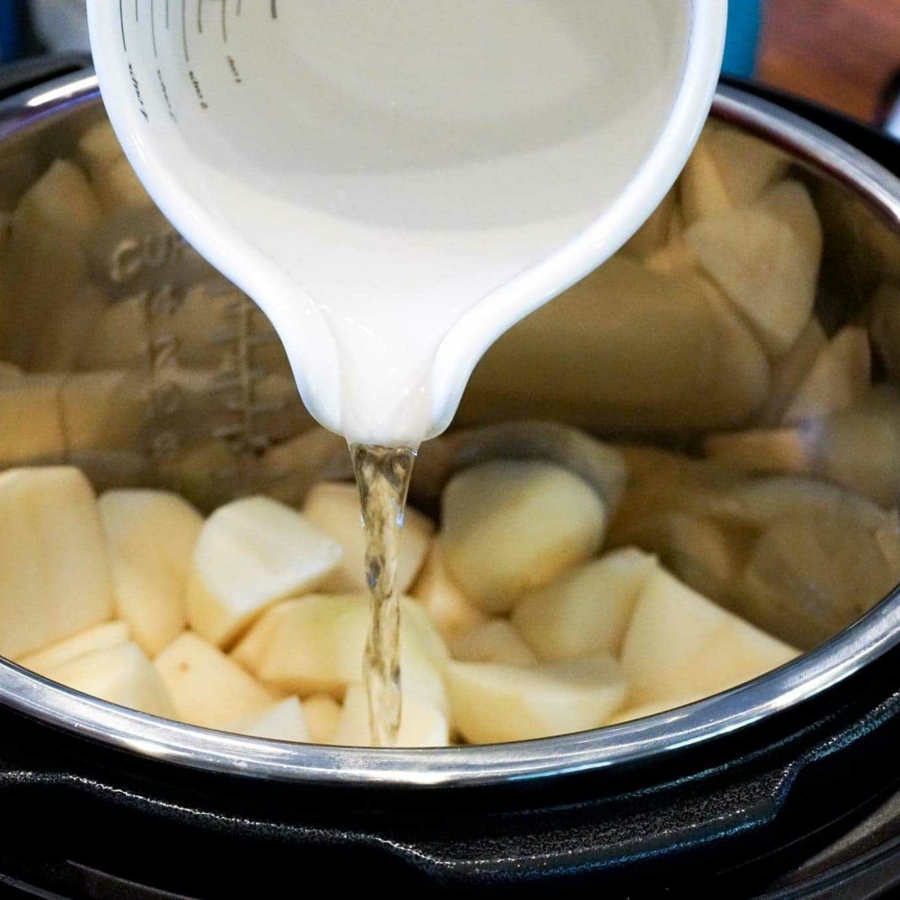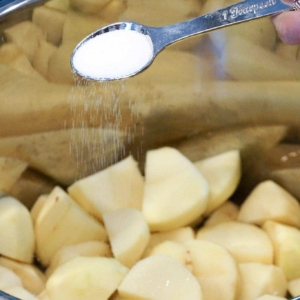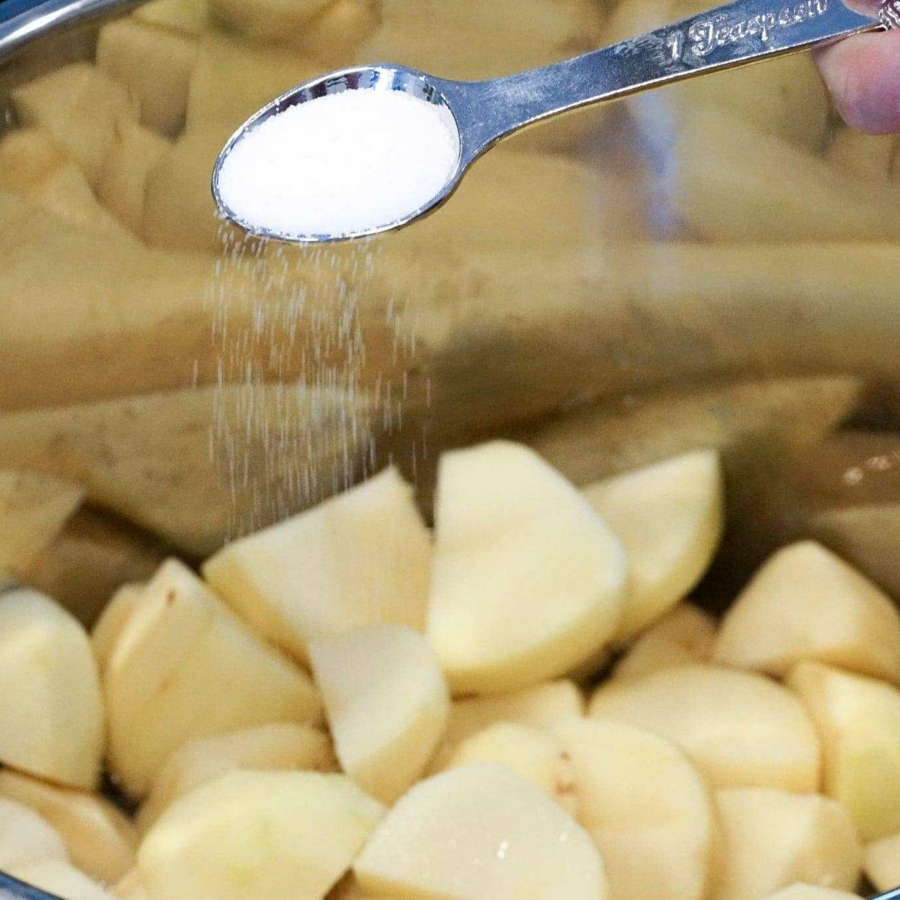 Cook in the Instant Pot for 10 Minutes
10 minutes of cooking time is all it takes to get perfectly cooked mashed potatoes. The Instant Pot makes it so easy.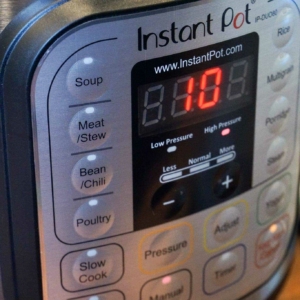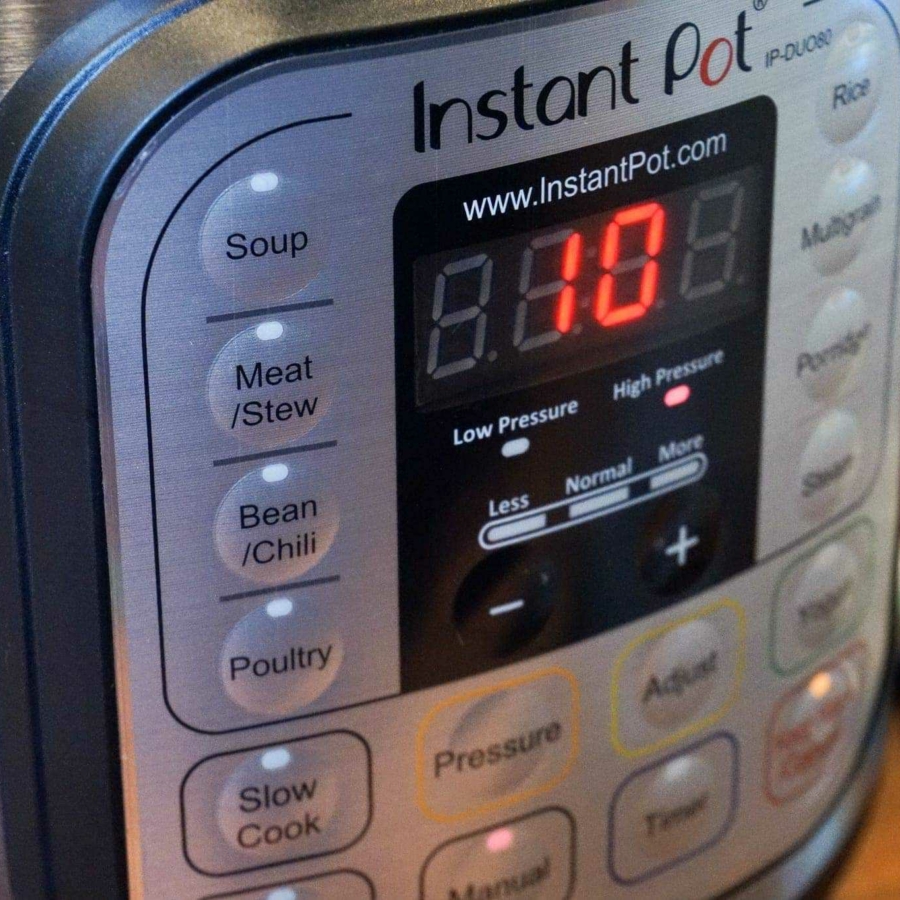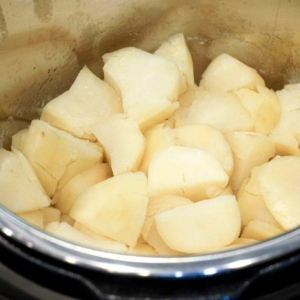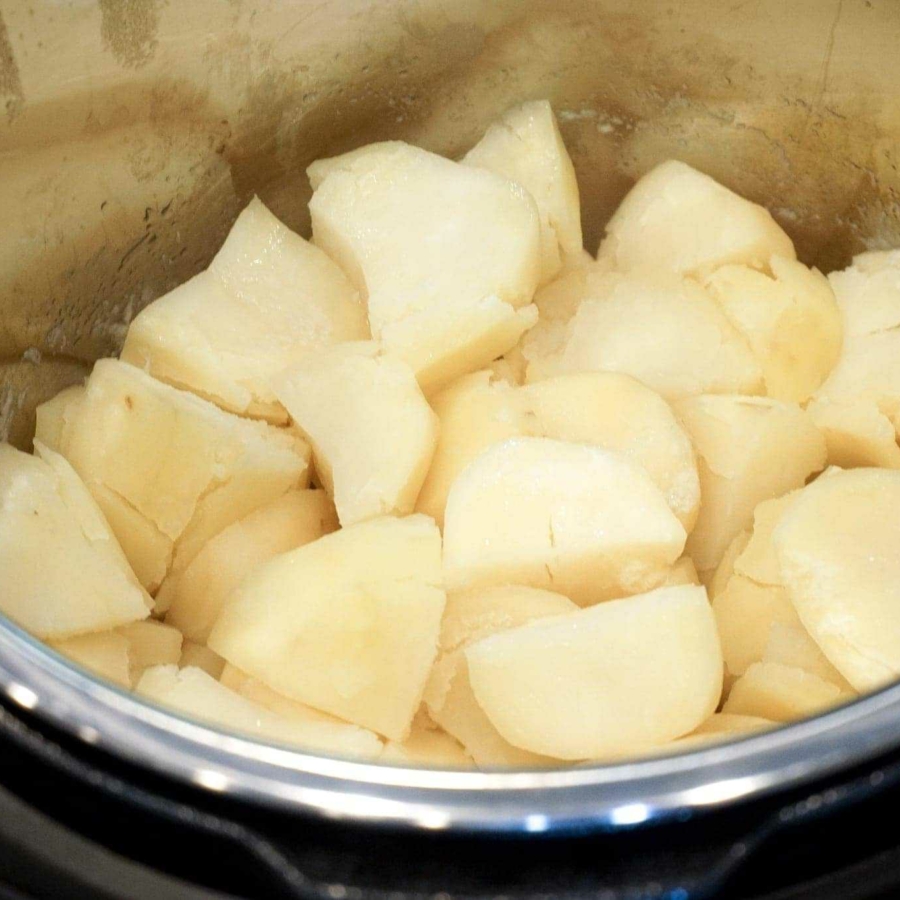 Mash the Cooked Potatoes
Once they're finished cooking, do a Quick Pressure Release (QPR), open the Instant Pot, and begin smashing the potatoes.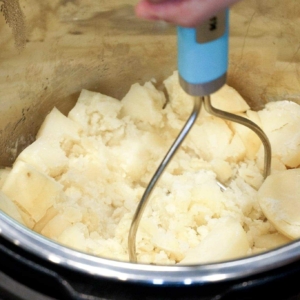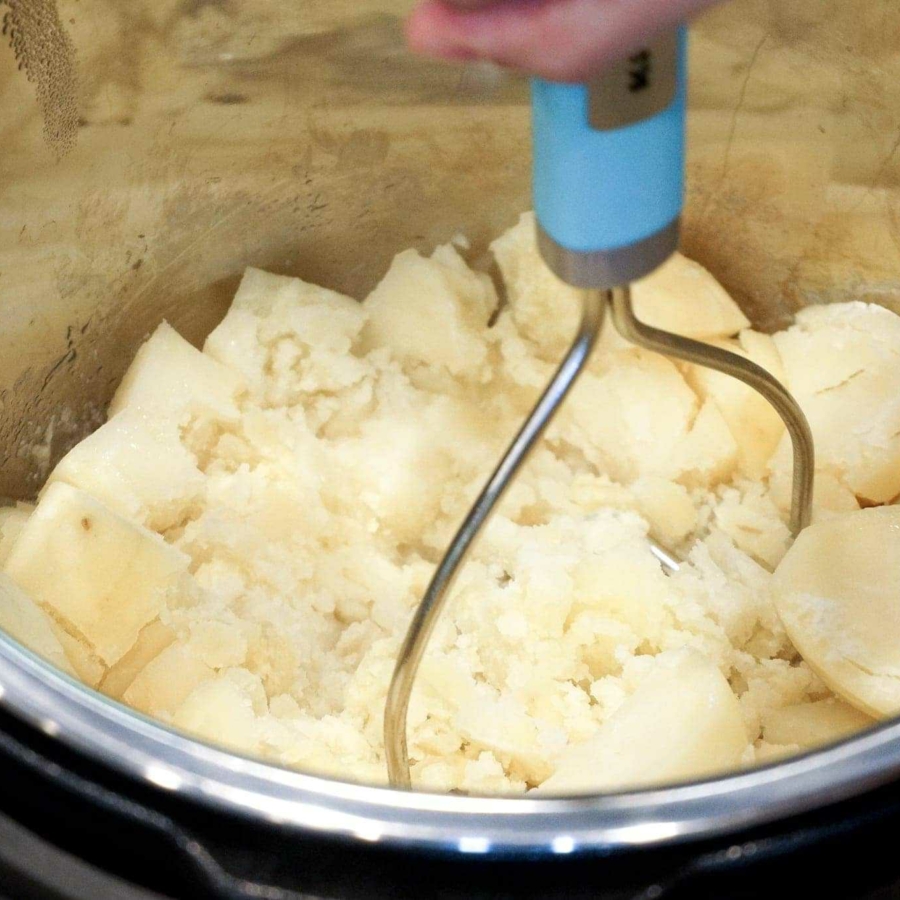 Add Milk and Butter
The only other ingredients that I add to this recipe are milk and butter. That's it. I mean, why complicate things? Right?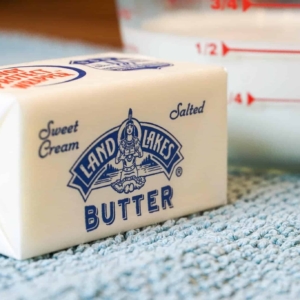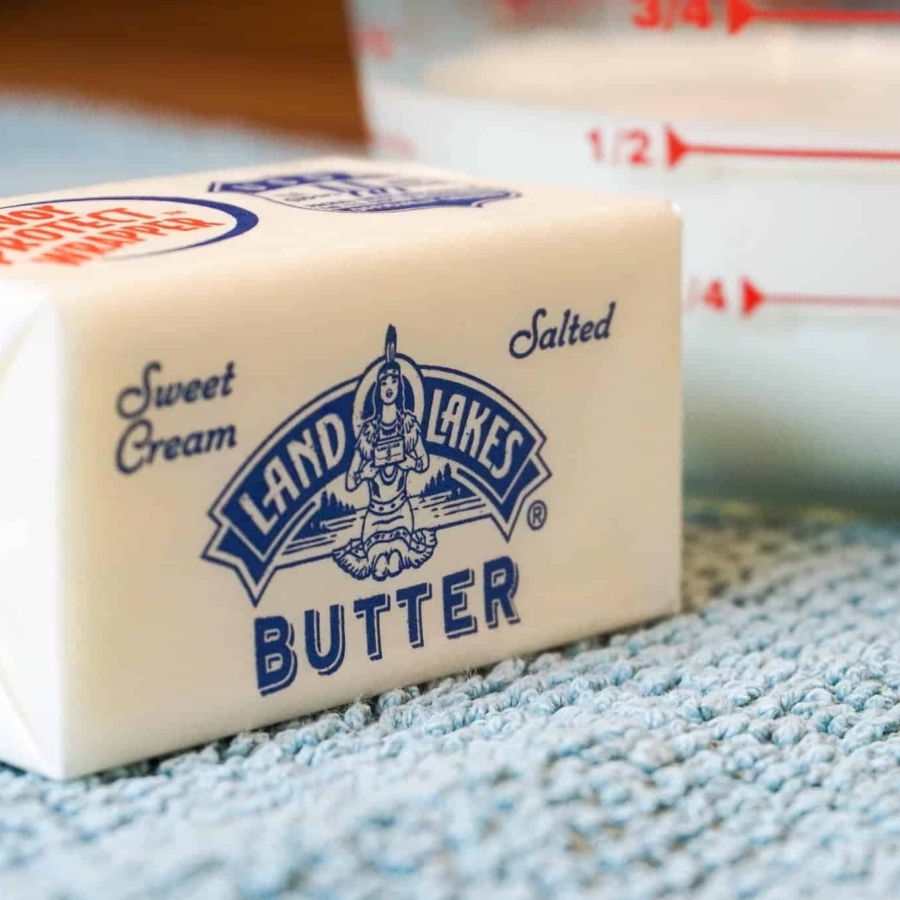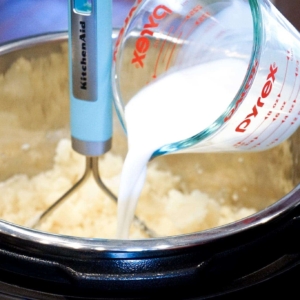 Continue Mixing Until Smooth and Creamy
I like my potatoes a little firm, so I use a cup of whole milk in my potatoes. If you like creamier potatoes, then just add a bit more milk.
Enjoy Instant Pot Mashed Potatoes with Your Favorite Meal
Now you can enjoy your delicious mashed potatoes as a side to your favorite dish! Beef Stew, Pot Roast, Turkey, Chicken, whatever tickles your fancy! If you enjoy flavored mashed potatoes you can also add things like ranch, bacon, chives, garlic, and so on.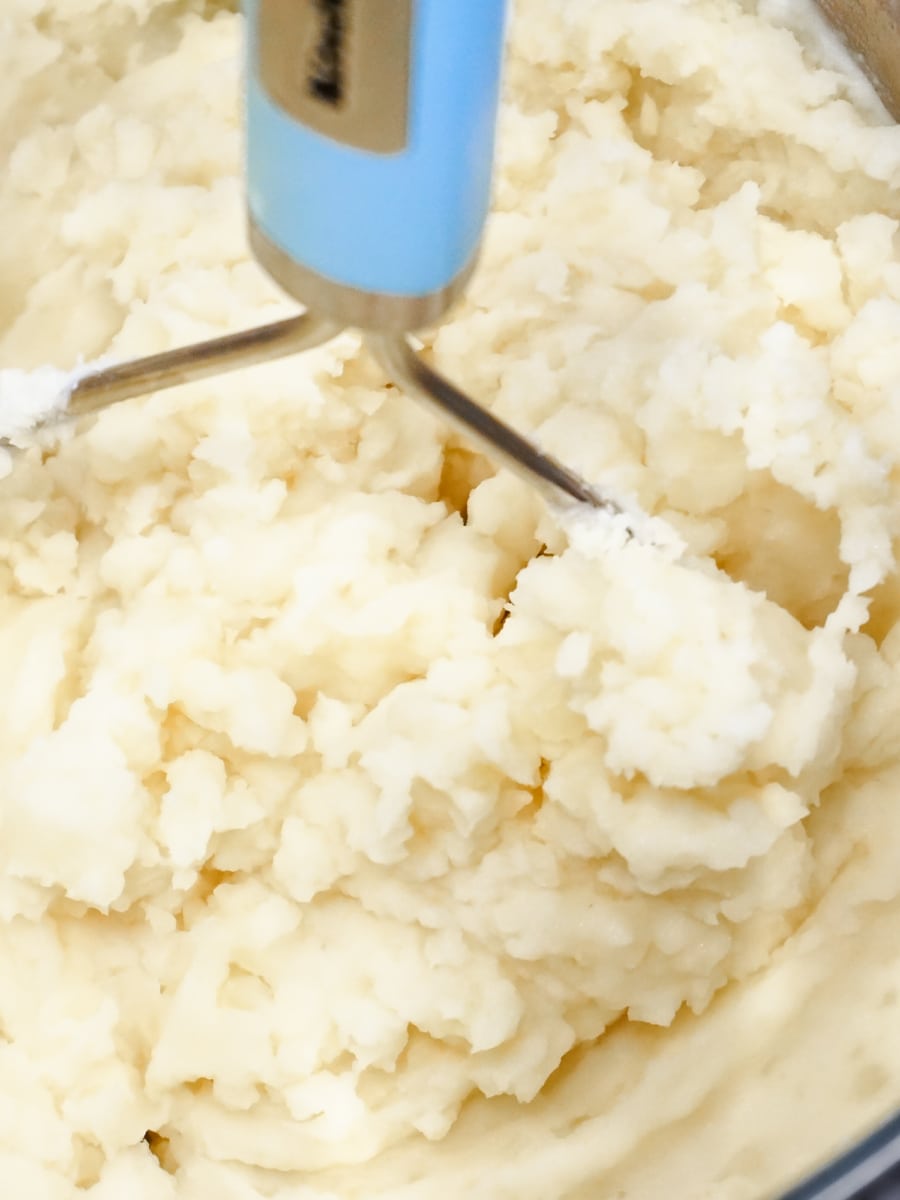 Try making these mashed potatoes in the Instant Pot and you'll probably never go back to making them on the stove! How do you eat your mashed potatoes?
Instant Pot Mashed Potatoes
CREAMY RED POTATOES MASHED WITH WHOLE MILK AND BUTTER
These homemade mashed red potatoes are so creamy and delicious. A great option for busy weeknights when you need a quick and delicious side dish.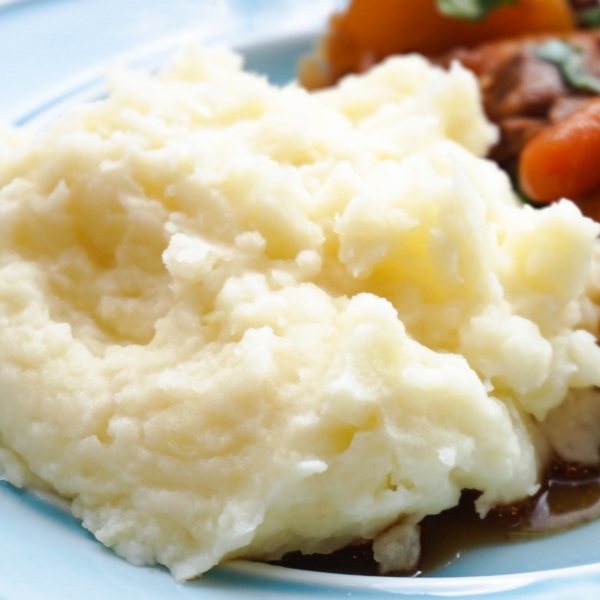 Instructions
Wash, peel and quarter the potatoes and add to the Instant Pot.

Add the water and salt to the potatoes.

Place the lid on the Instant Pot, ensure that the pressure release valve is set to sealing and set your Instant Pot to cook on 'Manual' or 'Pressure Cook', 'High Pressure' for 10 minutes.

Do a Quick Pressure Release (QPR) once the 10 minute cooking time has completed.

Mash the potatoes well and then add the milk and butter to the mashed potatoes and mix them in well. You may add more milk for creamier potatoes.
Nutrition Facts
Calories: 267kcal | Carbohydrates: 46g | Protein: 6g | Fat: 7g | Saturated Fat: 4g | Cholesterol: 18mg | Sodium: 648mg | Potassium: 1330mg | Fiber: 4g | Sugar: 5g | Vitamin A: 245IU | Vitamin C: 24.4mg | Calcium: 66mg | Iron: 2.1mg