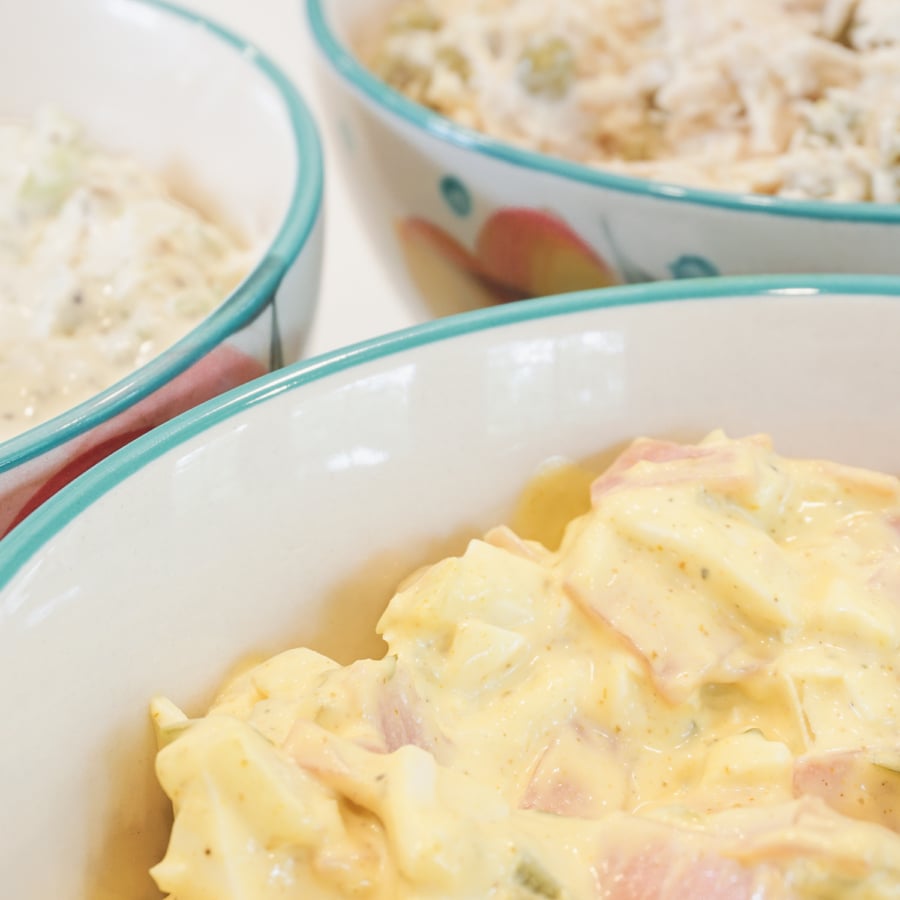 One of my favorite things to do is to entertain! Ever since I can remember, my mom would always have get-togethers at our house. It was always so much fun to help her get the table with all the goodies ready for the guests.
This post contains affiliate links. For more information, see my disclosure.
These little get-togethers happened often at our home. See, when there are forty-some-odd family members in your family, all living close by, there's always something to celebrate! My aunts, uncles, and cousins were always getting together for a birthday, anniversary, baptism, graduation, wedding, or countless other events!
This is one of the things I miss the most about living in Honduras. Although, once in a while I'm able to host get-togethers for birthdays, and sometimes even "just because", I definitely don't do it as often as I'd like. But when I do, I love getting everything ready, preparing the food, and then catering to my guests to make sure they have everything they need! I just love being a good hostess!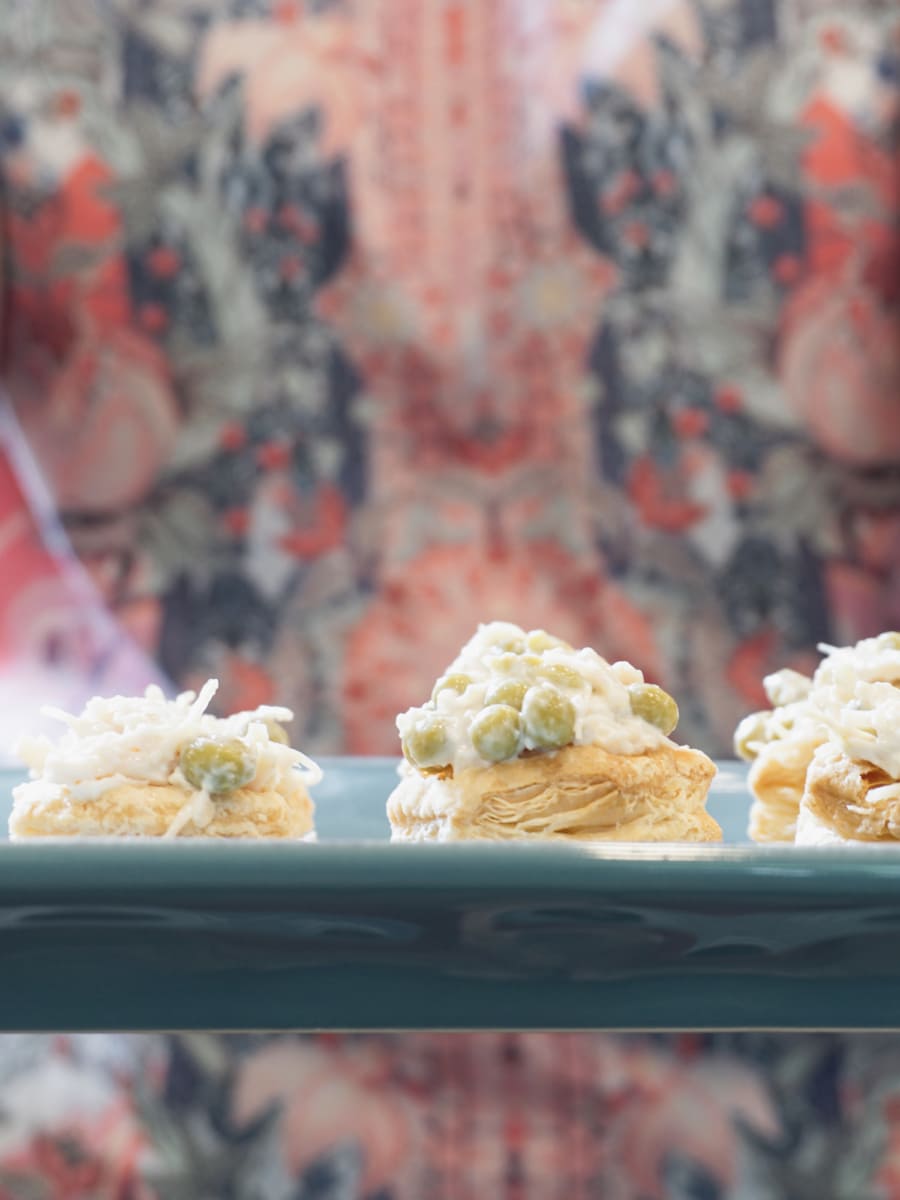 My mom was an expert at having "tecitos" or "cafecitos", which literally means "little teas" or "little coffees". Basically, my aunts, or my mom's friends would come over and she'd have all kinds of finger foods and dips, along with tea and coffee of course! To this day, having a get-together with finger foods and dips is my favorite way to entertain!
It's really one of the easiest and quickest ways to put a party together. There are so many options for delicious finger food you can serve! You can have different choices for different tastes, and surely everyone can find something they like.
When it comes to dips, there are several I remember my mom would always make. They were always part of the spread because everyone loved them! So I'm sharing some of my favorite ones with you today. These are simple and delicious. I make them often and my children and friends love them.
Chicken & Peas Dip (aka Dip de Pollito)
This first one is a family staple. My children call it dip de pollito, which means "little chicken dip". Don't know what it is with us and diminutives 😉
It's a sort of chicken salad. Some days I make it, and I'll snap a pic and text it to my older boys, and within seconds they are downstairs fighting over the bowl! Even my littlest one loves it!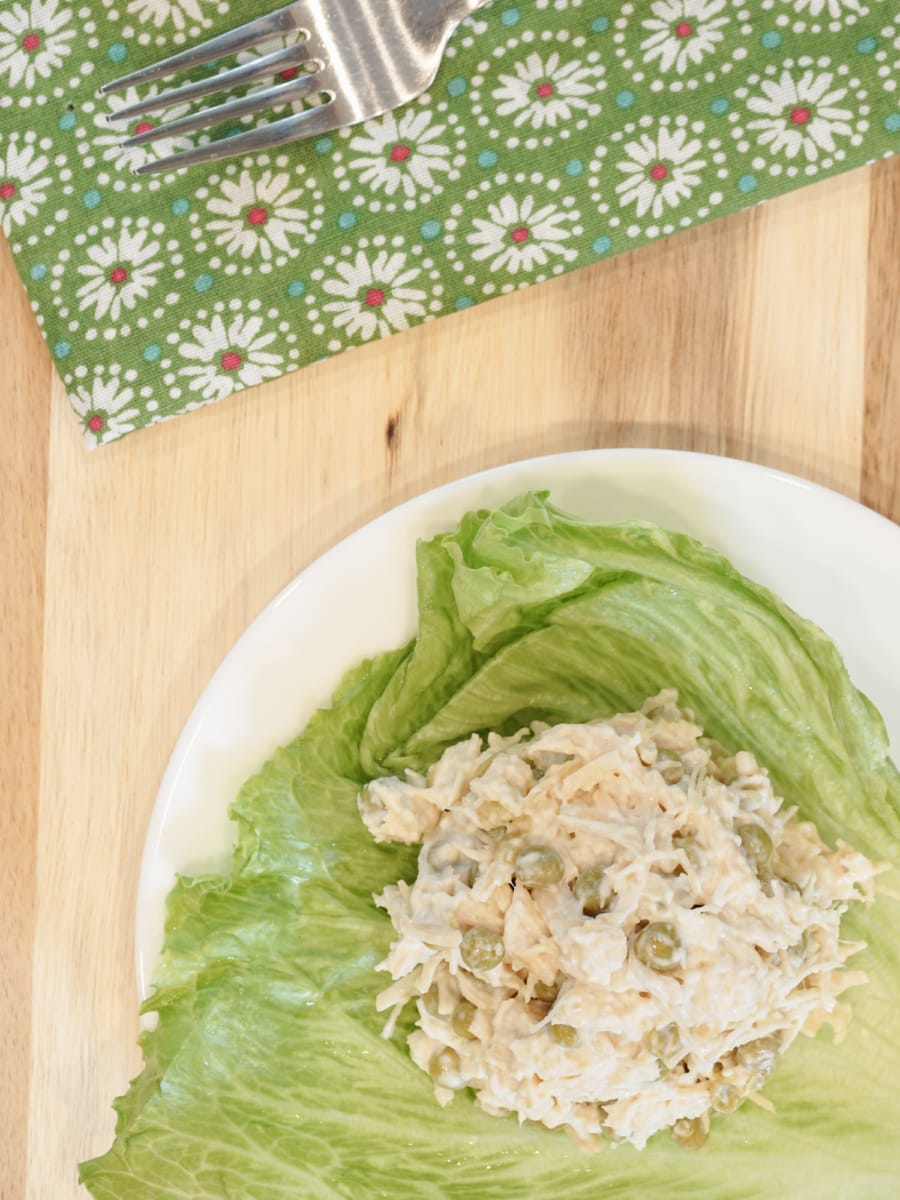 From what I remember, my mom used to serve it several different ways. For a smaller get-together, she'd serve a scoop on top of a curved piece of iceberg lettuce, and people could eat it with a fork as an appetizer.
For fancier reunions, she would sometimes order tiny puff pastry cups from a local bakery and fill them with the chicken dip. These were always a crowd favorite! These puff pastry cups can now be found in the frozen dessert section of supermarkets. The ones I used are Pepperidge Farm and I got them at Walmart.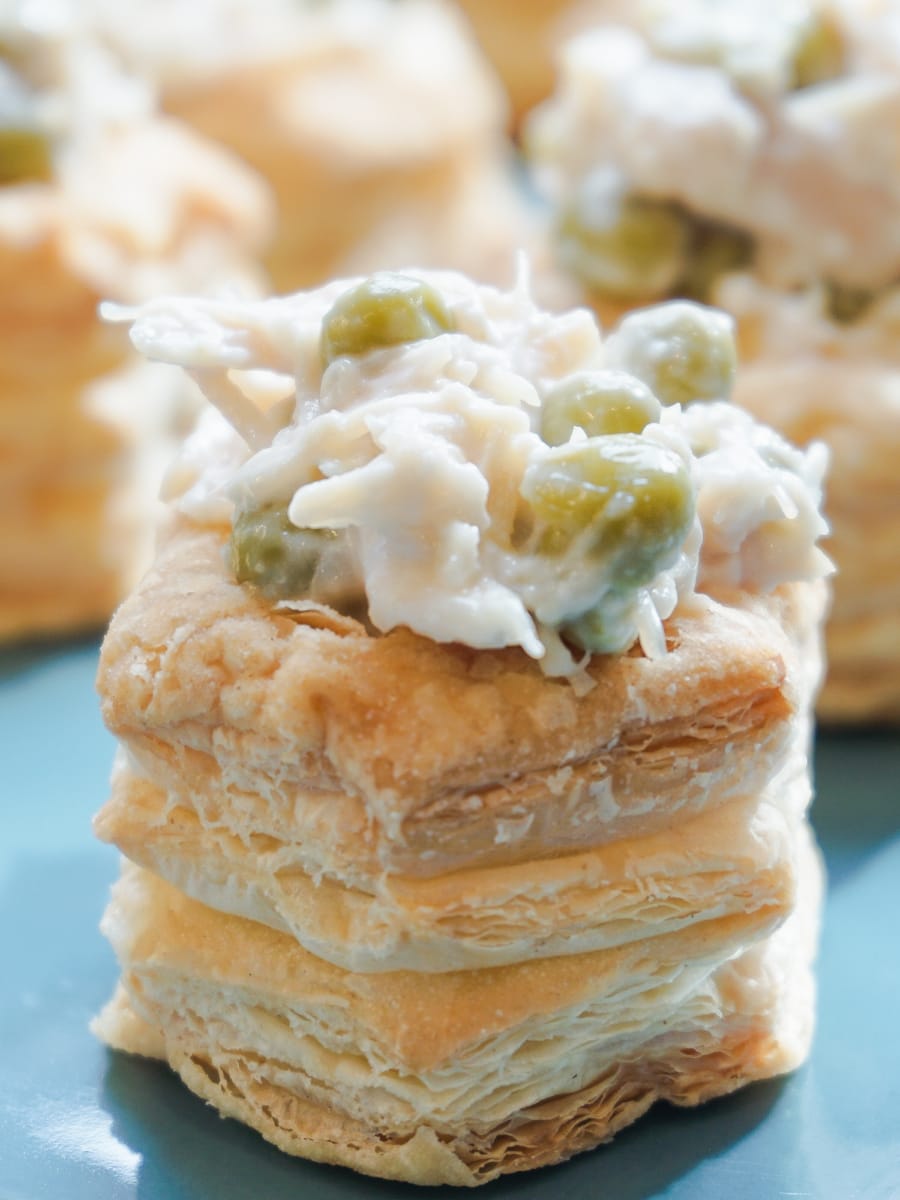 For a more casual party, she'd have a big bowl of it, and crackers or chips to spread it on. My kids and I love eating it with Tostito's Scoops.
Finally, for road trips, she would make sandwiches out of it! Perfection! I did this the other day when we went to our country place, and the kids loved it!
3 ingredients, absolutely nothing else. No need for spices, the ingredients work so well together, they provide all the flavor necessary! Chicken, mayo, and peas! That's it.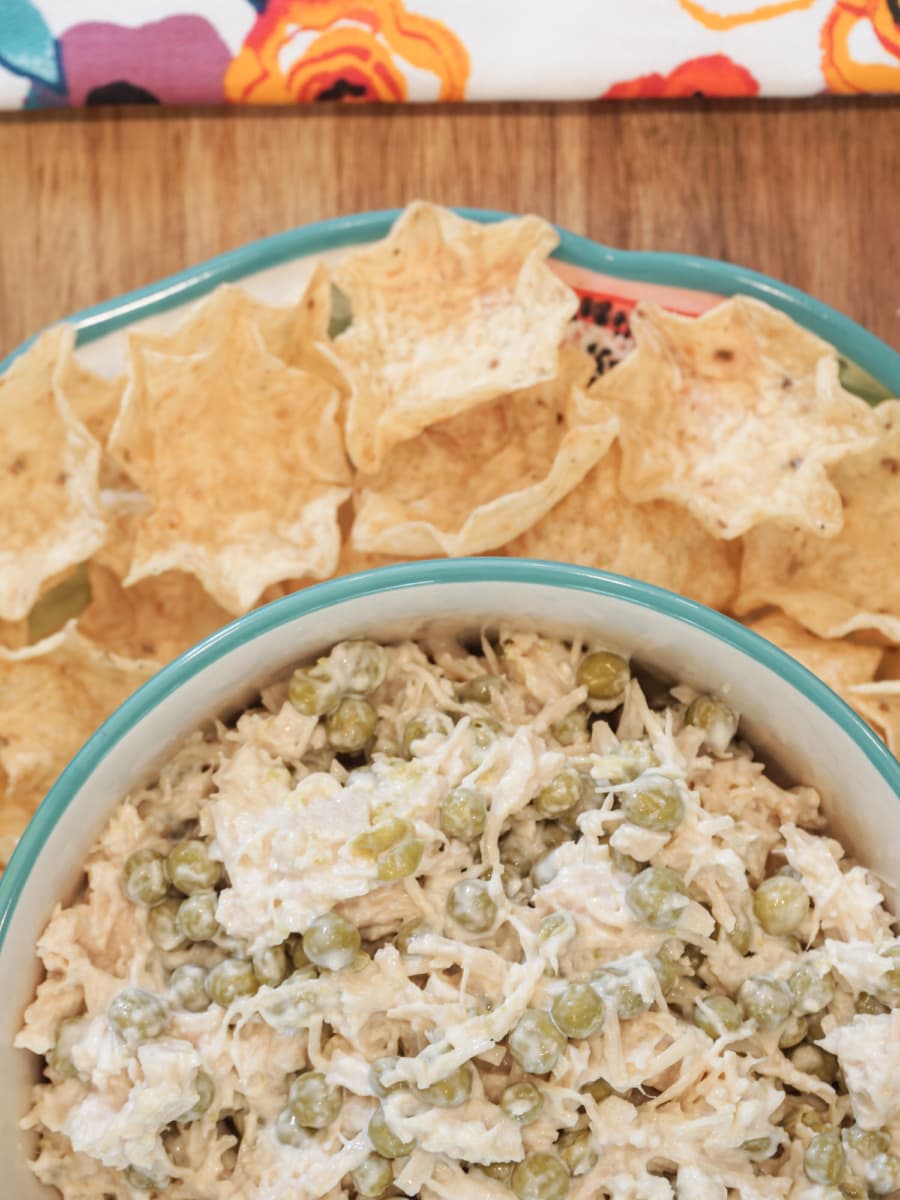 Now, my mom, of course, would boil chicken breasts and shred them. As for my sister and me, we use canned chicken to make it easier.
You absolutely can't tell the difference. But, if you want to use fresh chicken and have time to boil and shred it, be my guest!
Or, you can speed things up by using my quick method for cooking chicken breasts in the Instant Pot and then shredding the breasts. This is a great option if you want to avoid canned chicken and save some time.
Another option is to use the shredded, pre-cooked fresh chicken that's sold at HEB or Trader Joe's. Either way, when you mix it all together, you'll have a super yummy chicken dip!
Egg & Ham Dip
This second one is a family favorite as well. It's an egg dip that takes a little more work than the chicken one, but is very much worth it! This one is perfect on saltine crackers.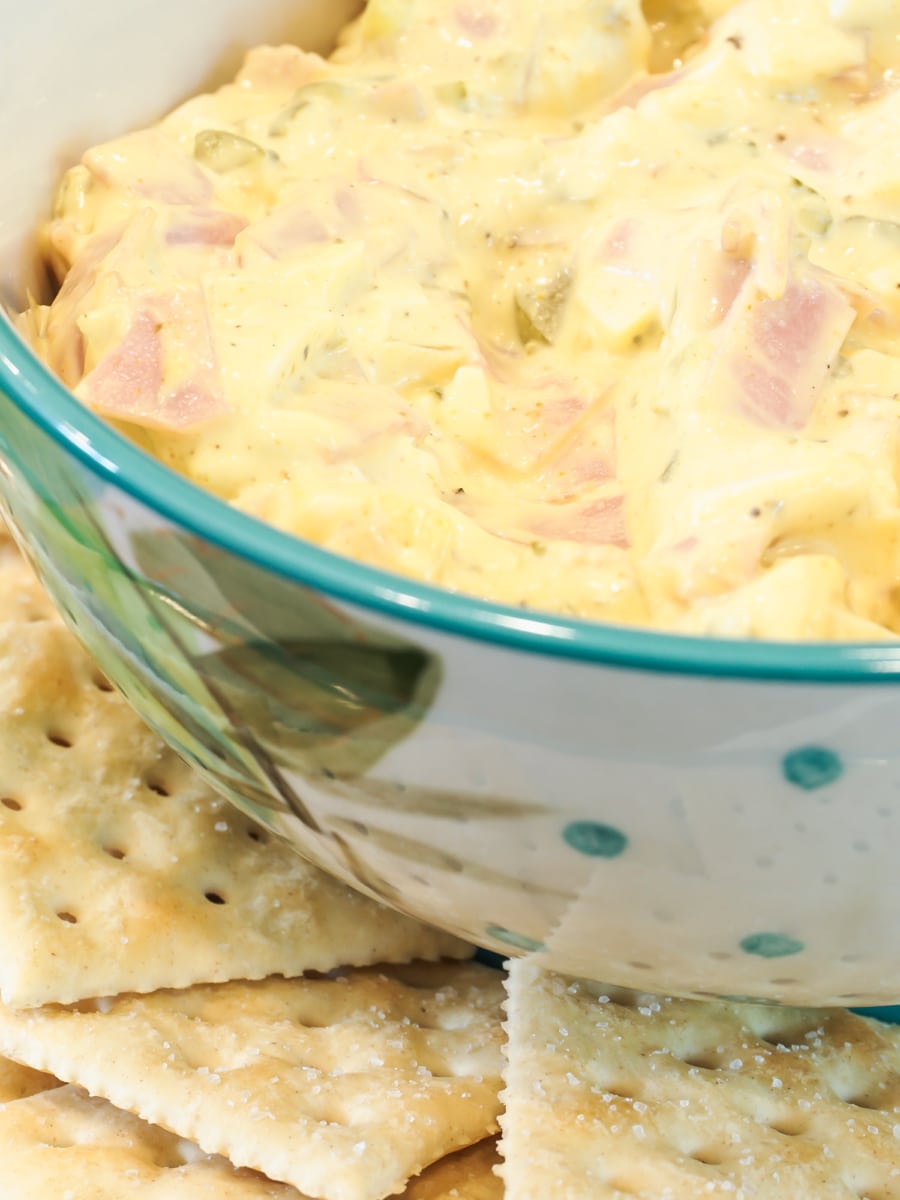 My husband Ryan has loved this dip since the first time he tried it. It's always a nice treat when we go visit my parents, and my mom breaks out a bowl of it that she had hiding in the fridge!
You will need hard-boiled eggs for this recipe. Check out my Instant Pot 5-5-5 Method and you'll have perfect, easy to peel hard-boiled eggs in no time.
Celery & Cream Cheese Dip
Finally, we have a cream cheese dip. I'll be honest, as a kid, this was not my favorite dip. Everyone else seemed to love it though! Well, we all know that our tastes change as we get older and we start to enjoy things we wouldn't touch as kids. This is the case with this dip. I absolutely love it now!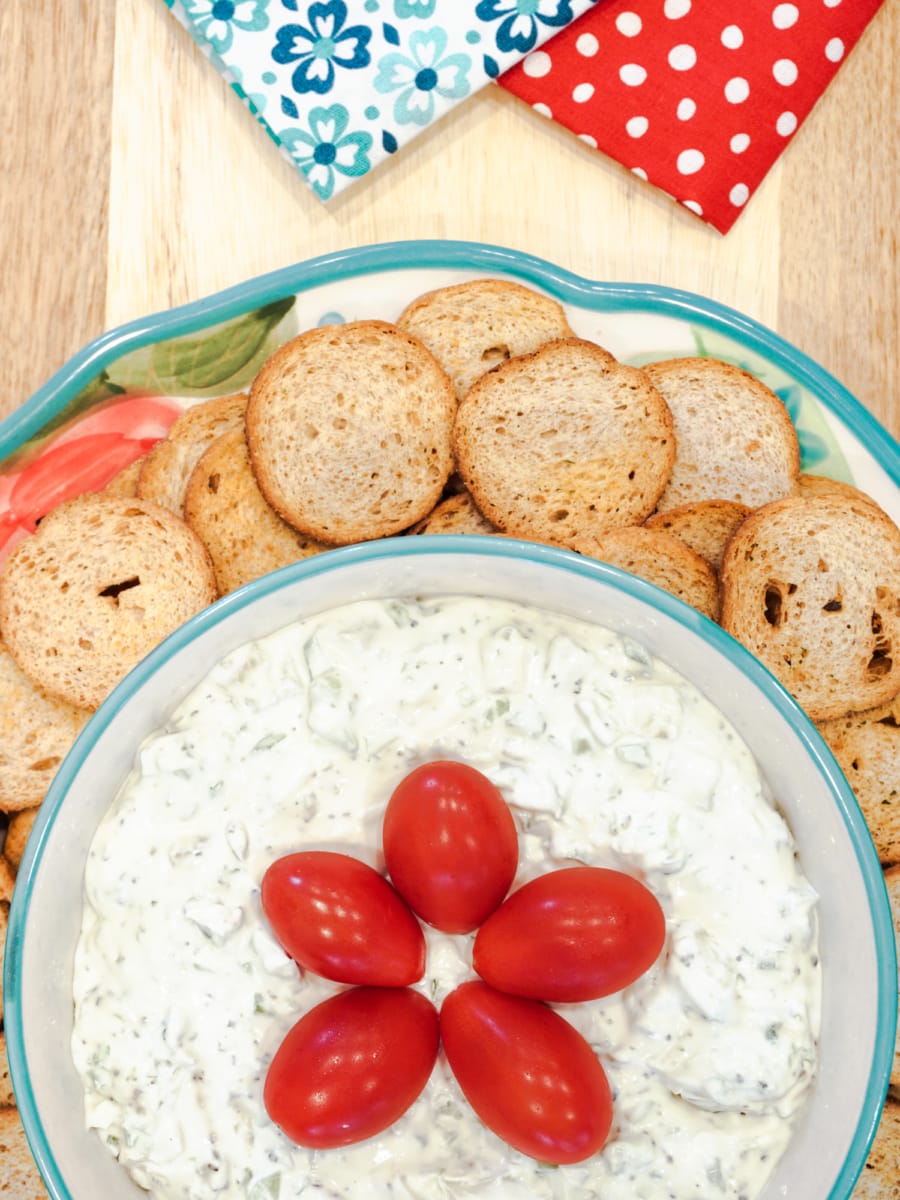 Ryan loves it as well and my sister is quite good at making it. In fact, she reminded me of it, when we were talking about this post.
Celery & Cream Cheese Dip
Mild and refreshing.
This simple and deliciously fresh dip can be made in minutes and is perfect spread on crackers or mini toasts.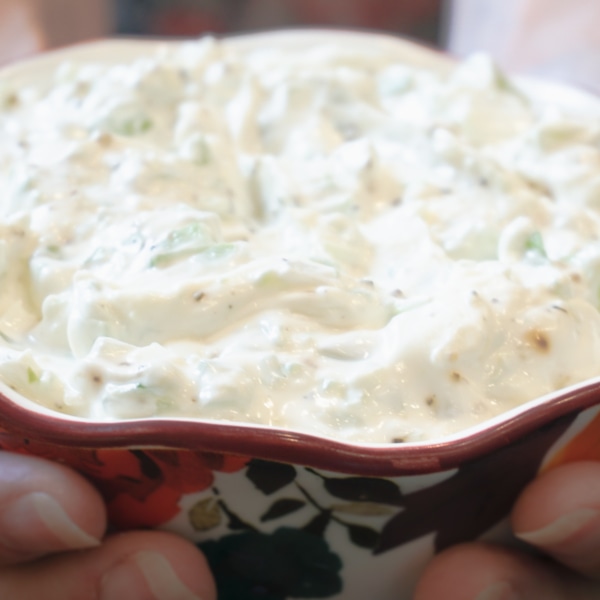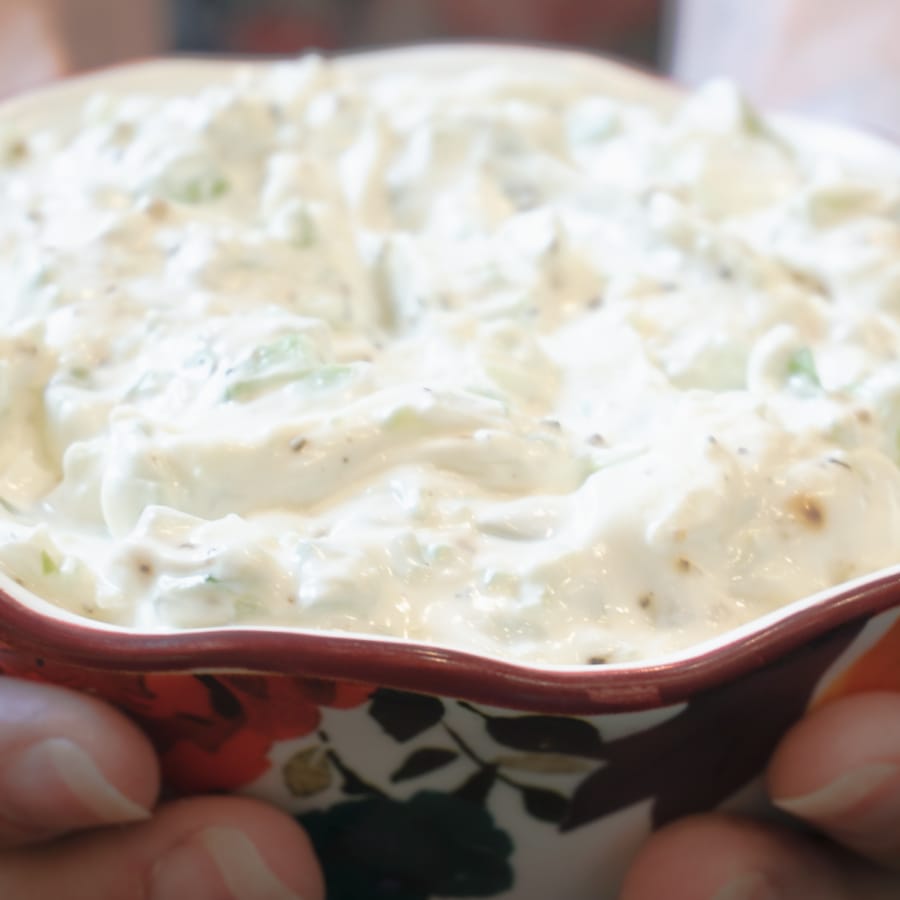 Instructions
Chop celery and onion.

Add softened cream cheese to a bowl and thoroughly mix the celery and onion into the cream cheese.

Add salt and pepper and mix well.
Nutrition Facts
Calories:
82
kcal
|
Carbohydrates:
1
g
|
Protein:
1
g
|
Fat:
7
g
|
Saturated Fat:
4
g
|
Cholesterol:
24
mg
|
Sodium:
108
mg
|
Potassium:
62
mg
|
Sugar:
1
g
|
Vitamin A:
340
IU
|
Vitamin C:
0.8
mg
|
Calcium:
27
mg
|
Iron:
0.1
mg
I hope you'll try these easy and delicious family recipes at your next get-together, or even just for yourself! Enjoy!!