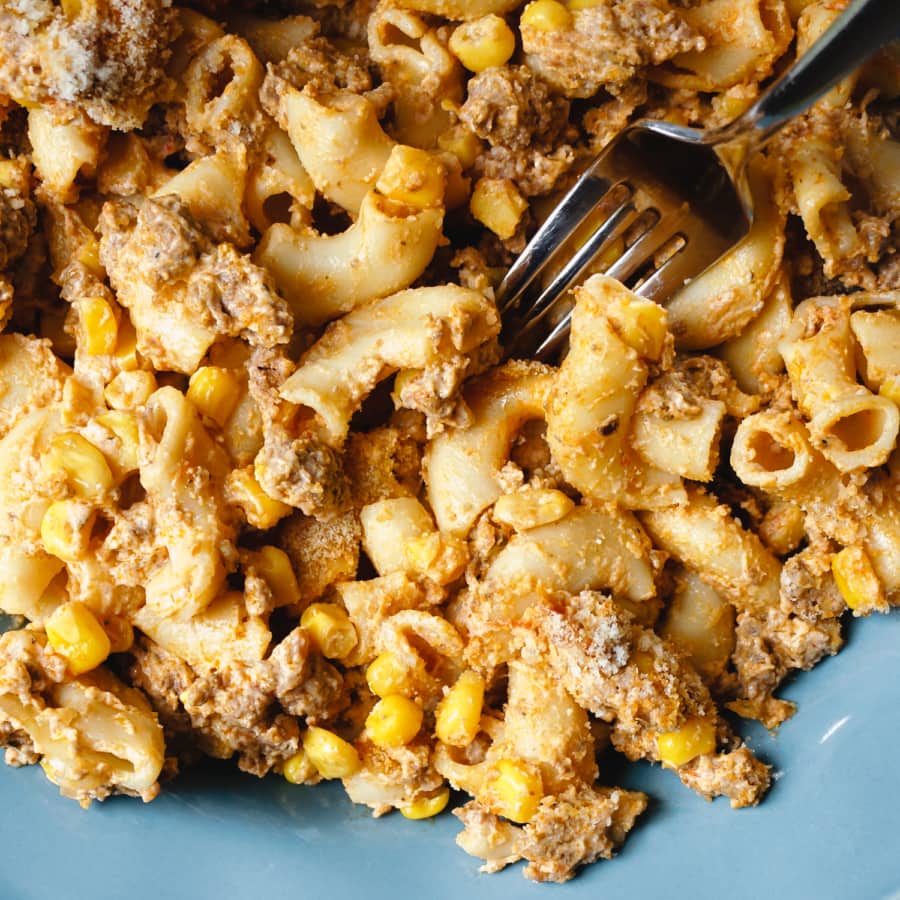 When I was about to get married I had a slight problem. I didn't know how to cook anything! I mean, I had always helped peel carrots and potatoes at home but that was about it! So my entire family went to work to get me ready.
This post contains affiliate links. For more information, see my disclosure.
My cousin Claudia had me over to her house to try to teach me how to make chicken croquettes, (which was a little above my pay grade at the time), my mom gave me a long list of recipes without exact measurements and she also tried to teach me how to make arroz con pollo, which also proved a bit too difficult for a novice like me.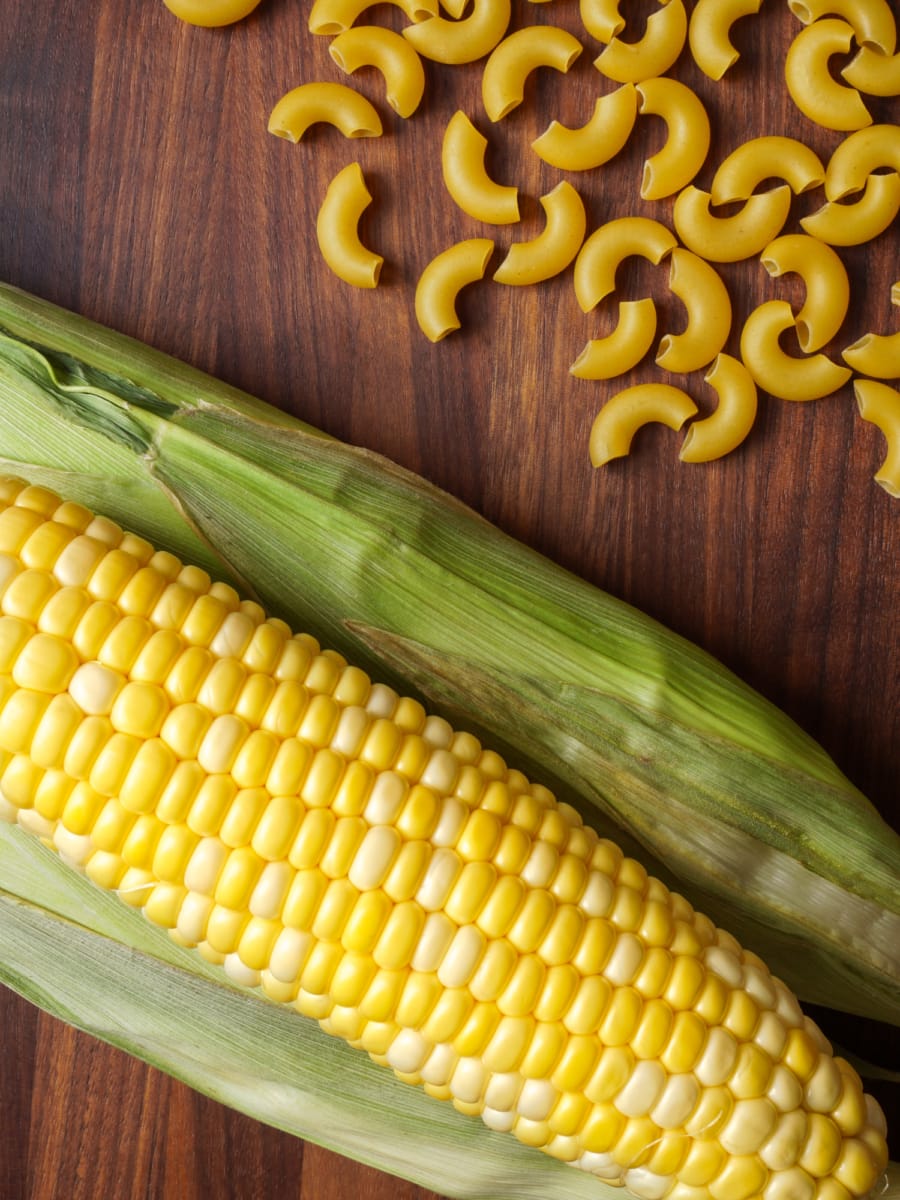 My sister Tita, though, hit the nail on the head and gave me this simple recipe. I can pretty much say it was perfect from the first time I tried it!
My gracious hubby always happily ate everything I made, even when it wasn't the tastiest of dishes! This casserole never failed me though! I've been making it for over 18 years and now my kids love it as much as my husband! It's not gourmet food, but it gets devoured every time I make it! I promise you can't go wrong with this one.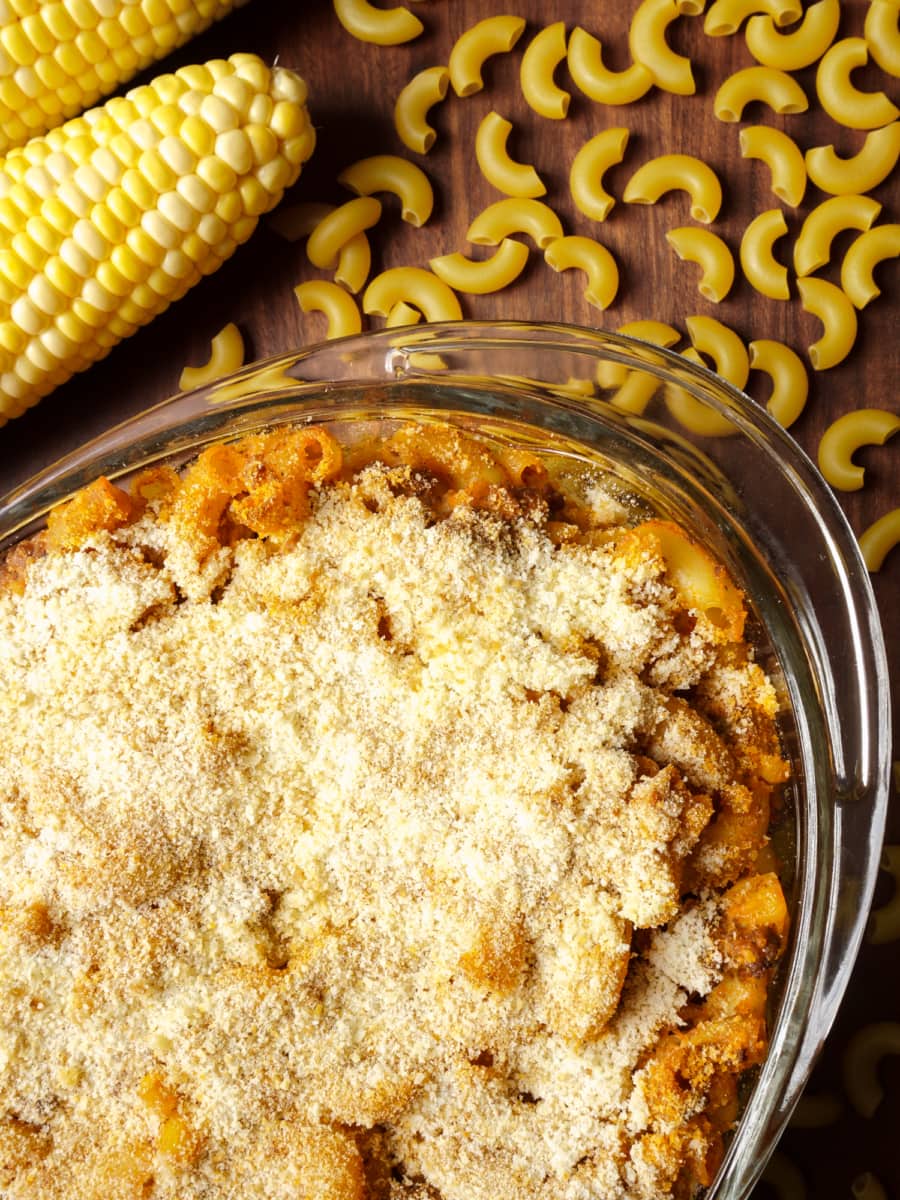 I'd like to think I've come a long way with my cooking skills since those days right before getting married, hey I think it may even be time to try making those chicken croquettes again!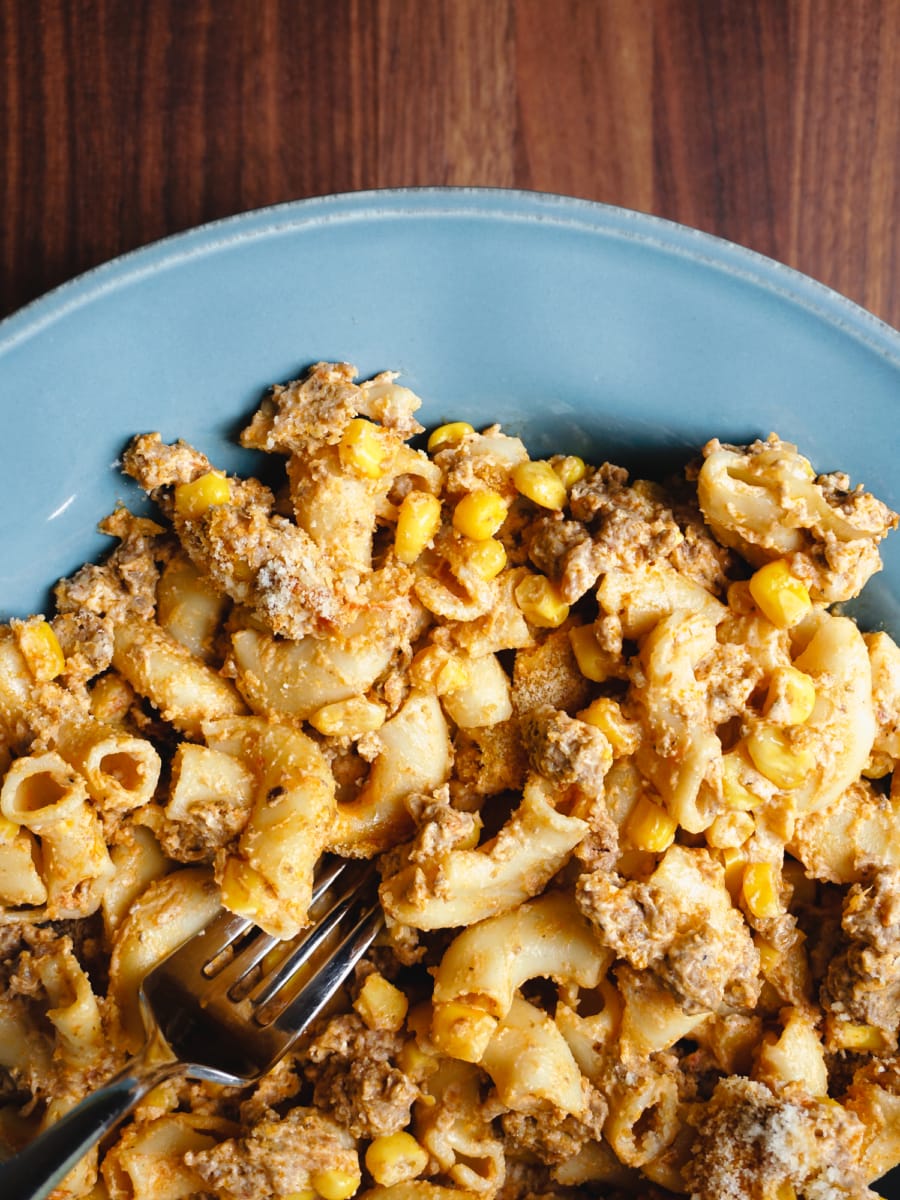 If you have an Instant Pot, I also have a version of this beef casserole that you can make in it.
Easy Peasy Beef Casserole
MACARONI PASTA, SEASONED GROUND BEEF, AND TENDER SWEET CORN
This hearty and delicious pasta casserole is the perfect go-to recipe when you need something quick and easy that the family will love.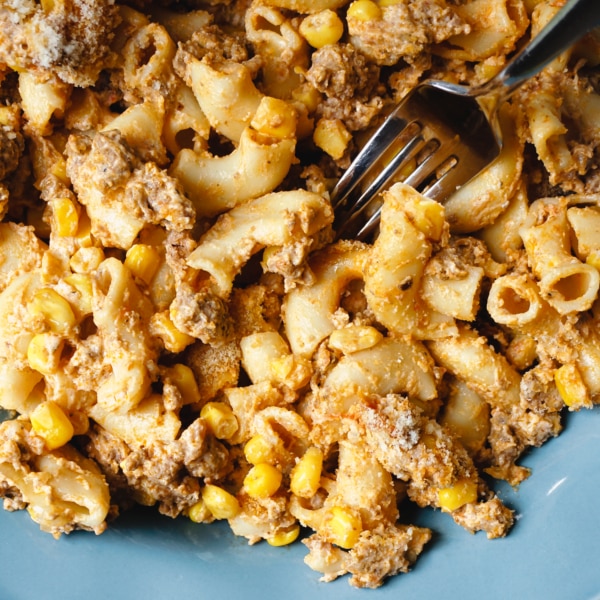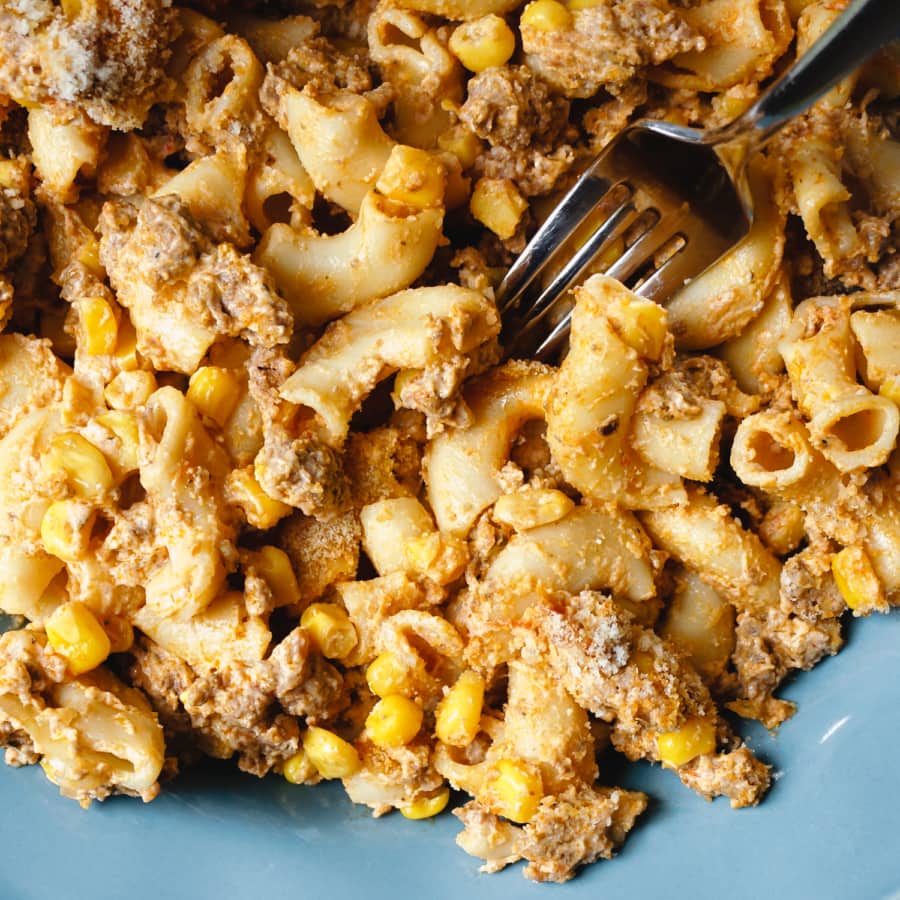 Instructions
Cook the ground beef in a skillet, drain the fat, and season it to your liking.

While cooking the meat, boil the pasta, drain, and set aside.

Mix the cooked beef with the sour cream, corn, and cream of mushroom soup. Add the noodles.

Spoon your mixture into a large casserole dish. Sprinkle lots of breadcrumbs on top. Top it off with plenty of parmesan cheese.

Bake on the middle rack for approximately 30-35 minutes, or until you see the top getting crispy.
Nutrition Facts
Calories:
231
kcal
|
Carbohydrates:
7
g
|
Protein:
14
g
|
Fat:
15
g
|
Saturated Fat:
7
g
|
Cholesterol:
61
mg
|
Sodium:
396
mg
|
Potassium:
329
mg
|
Sugar:
1
g
|
Vitamin A:
270
IU
|
Vitamin C:
1
mg
|
Calcium:
56
mg
|
Iron:
1.7
mg
Notes
Seasoning the beef. To season the beef, I use salt, pepper, Worcestershire sauce, and sofrito. Sofrito is a tomato-based mix. HEB has a Goya brand sofrito I've been using recently. If using Natura's sofrito, I use one entire pouch. If using the Goya jar, I use about 4-5 tablespoons.