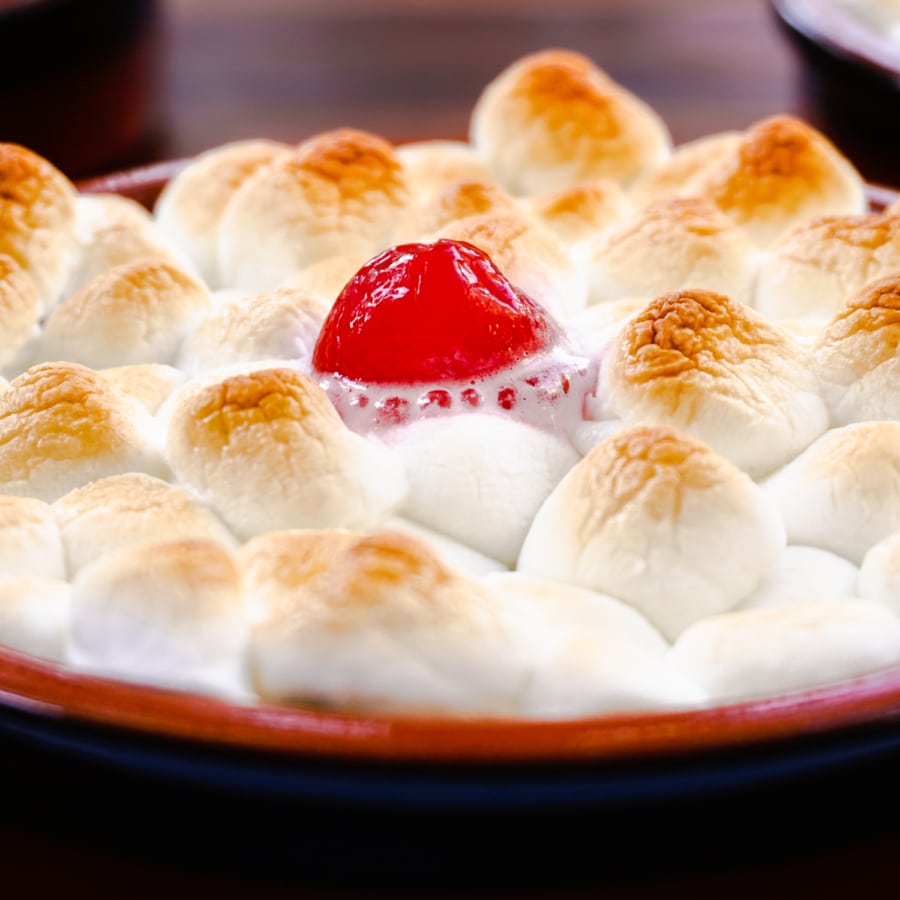 Since Thanksgiving is right around the corner, I thought I'd share with you the recipe for Ryan's Sweet Potato Casserole, which is one of the staples at our Thanksgiving table. The flavors are amazing and I know if you try it you will make it every year for your Thanksgiving celebration!
This post contains affiliate links. For more information, see my disclosure.
A Long-Standing Thanksgiving Tradition
Over 20 years ago, while we were still living in Honduras, we started the Thanksgiving tradition with the rest of my family. Back then, in Honduras, Thanksgiving wasn't a common celebration, so when we moved down there we knew we had to get it going ourselves and show my family what they were missing out on!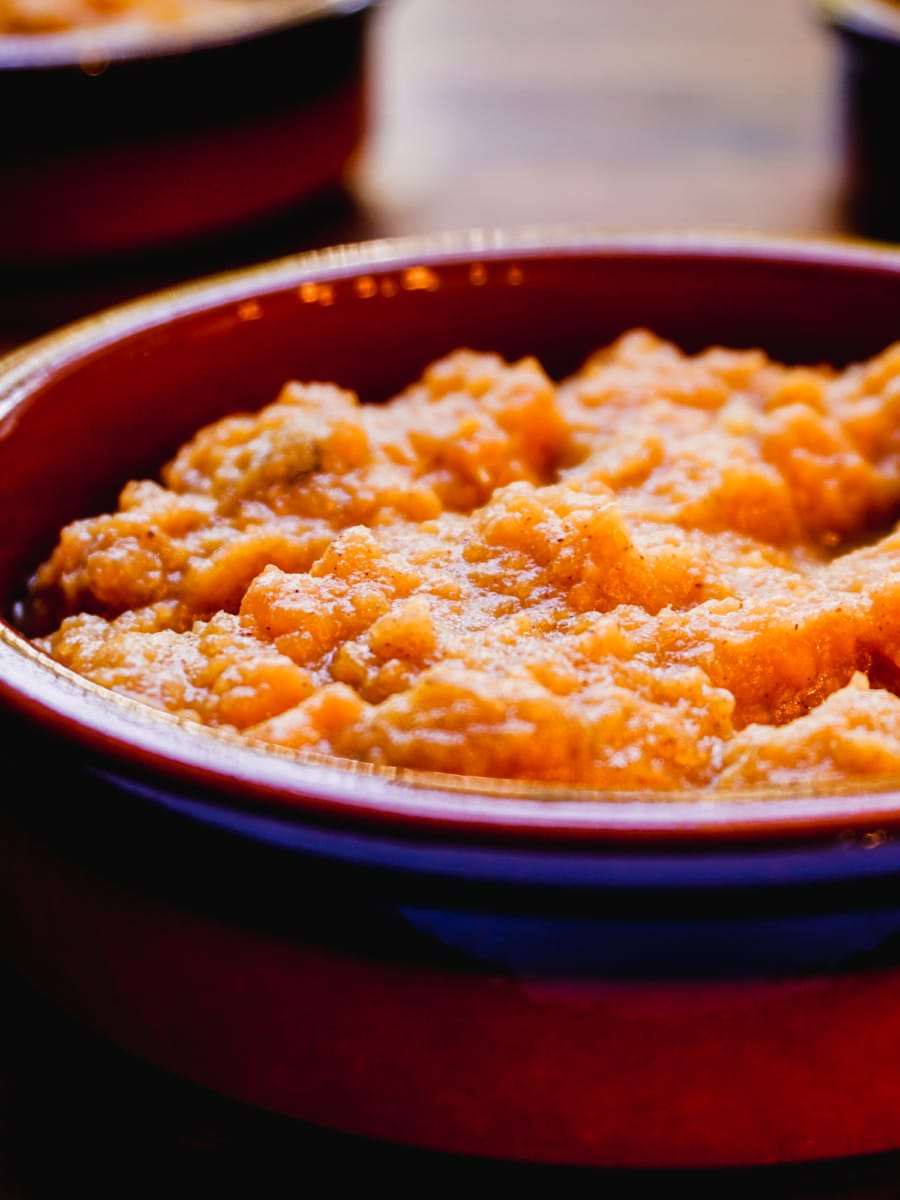 Well, everyone loved it, of course, and from that point on, we hosted Thanksgiving at our home every year. Over the years, the list of guests for our Thanksgiving dinner grew. And it grew and it grew! We got to the point where we were hosting up to 35 people at once! We really enjoyed it, and looked forward to it every year.
When we moved up to Texas we continued the tradition, with family and new friends. But several years ago, when we were going through the adoption process, we decided to put the tradition on hold for a while, until we were settled into our new "normal". Although it was a tough decision to not go through with such a cherished tradition, we knew it was the best thing at the time.
Well, we've got things going again, but on a much smaller scale. We now enjoy a traditional Thanksgiving dinner with all the trimmings with our close family and friends. It's perfect! I'd love to share the recipe for Ryan's sweet potato casserole with you. I hope you will try it, and make it the next new dish at your family's Thanksgiving meal!
Ingredients for Sweet Potato Casserole
One of the first years of hosting Thanksgiving in Honduras, Ryan came up with his own recipe for sweet potato casserole. It was a huge success!! He's been making it ever since, and it's always just as delicious as the last time. You'll need to peel, boil, and mash 4 cups of sweet potatoes. If you're in a pinch, you can buy some cans of sweet potatoes to save some time.
You'll also need brown sugar, salted butter, heavy whipping cream, whole milk, walnuts, and some crushed pineapple. As for spices, you'll need cinnamon, ginger, nutmeg, and allspice. Finally, to top the casserole off, you need mini marshmallows and cherries. It's an easy recipe that only requires you to mix everything together and then place it in a baking dish. The hardest part is making sure not to burn the marshmallows when you broil them at the end!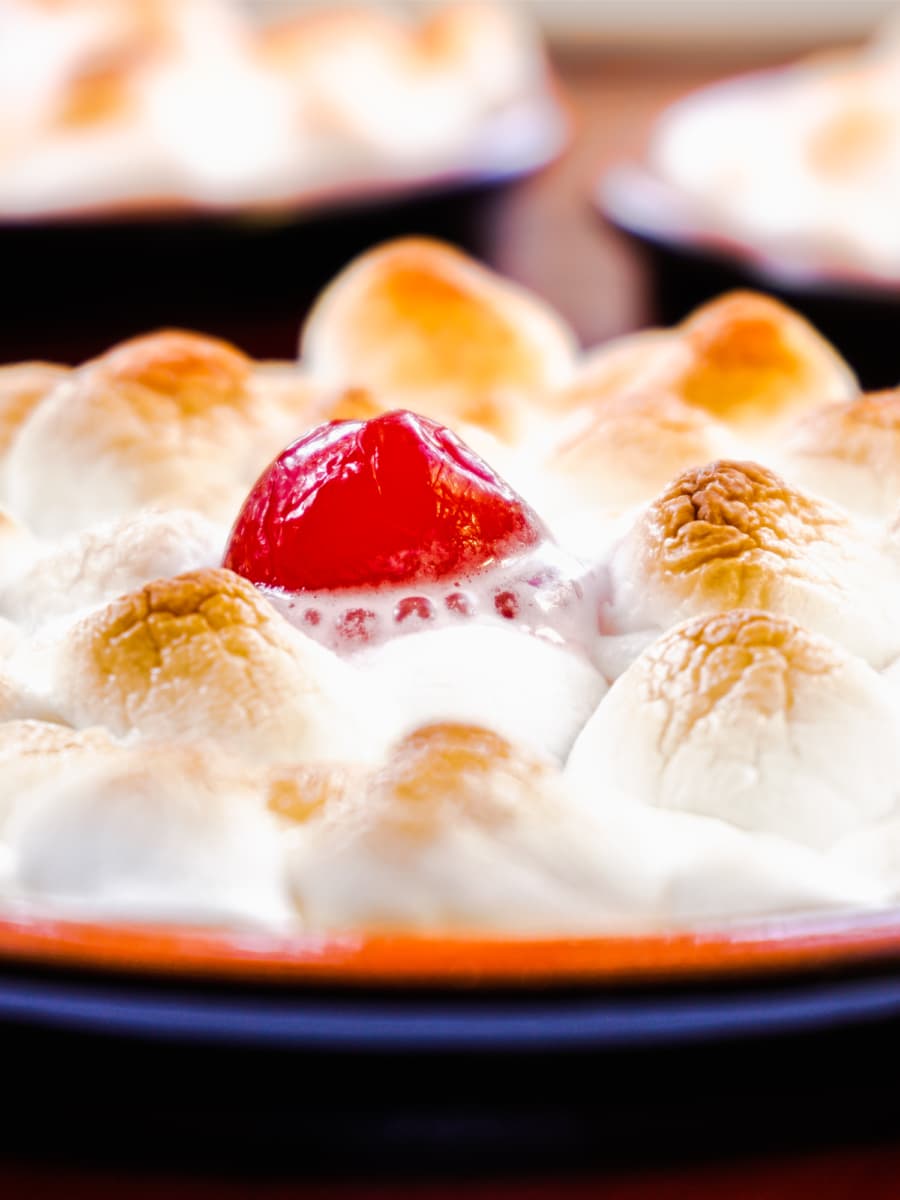 I know you will love this Sweet Potato Casserole! Let me know in the comments when you try it! If you have an Instant Pot then check out my recipe for Instant Pot Sweet Potato Casserole. I also put together a list of all my other favorite Thanksgiving Side Dishes for you to try.
Ryan's Sweet Potato Casserole
SWEET POTATOES, WALNUTS, CRUSHED PINEAPPLE, AND HOLIDAY SPICES
This traditional sweet potato casserole is loaded with sweet holiday goodness. The perfect side for your Thanksgiving or Christmas dinner.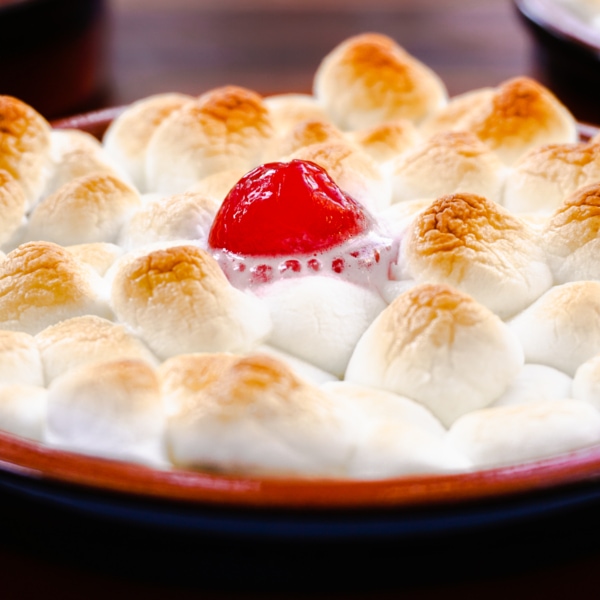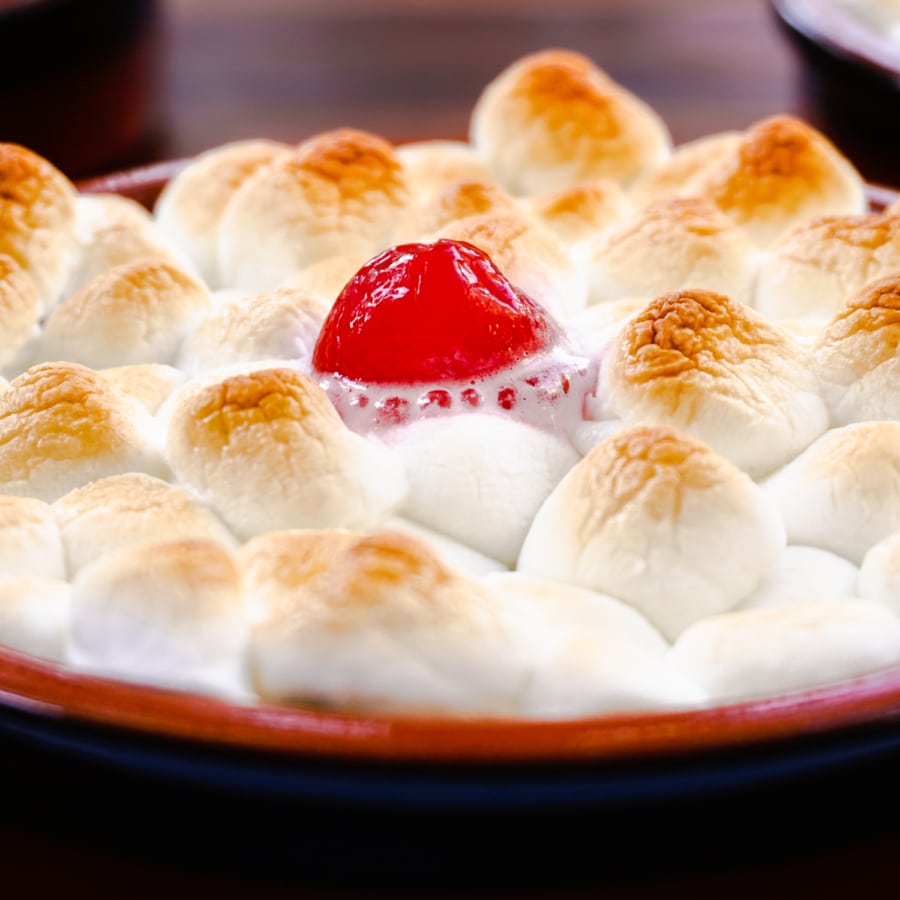 Ingredients
for the

Marshmallow Topping
Instructions
make the

Sweet Potatoes
Mix all ingredients together and place in a baking dish.

Bake 20-30 min.

Remove from oven and let cool.
make the

Marshmallow Topping
Let casserole cool for 10-15 minutes.

Once cooled, cover the top of the casserole with a layer of marshmallows and then add cherries throughout.

Turn oven to a low broil.

Place baking dish back in the oven and broil for approximately 3-5 min.

Don't stop watching it at this point! A little distraction and the marshmallows will burn!

As soon as the marshmallows start turning brown take it out of the oven and enjoy!!
Nutrition Facts
Calories:
395
kcal
|
Carbohydrates:
67
g
|
Protein:
2
g
|
Fat:
14
g
|
Saturated Fat:
6
g
|
Cholesterol:
32
mg
|
Sodium:
102
mg
|
Potassium:
323
mg
|
Fiber:
3
g
|
Sugar:
55
g
|
Vitamin A:
7940
IU
|
Vitamin C:
4
mg
|
Calcium:
97
mg
|
Iron:
1
mg
Serving Suggestions
Top with Marshmallows and cherries. You can enjoy this delicious casserole without any toppings but we like to top ours with the marshmallows and maraschino cherries.