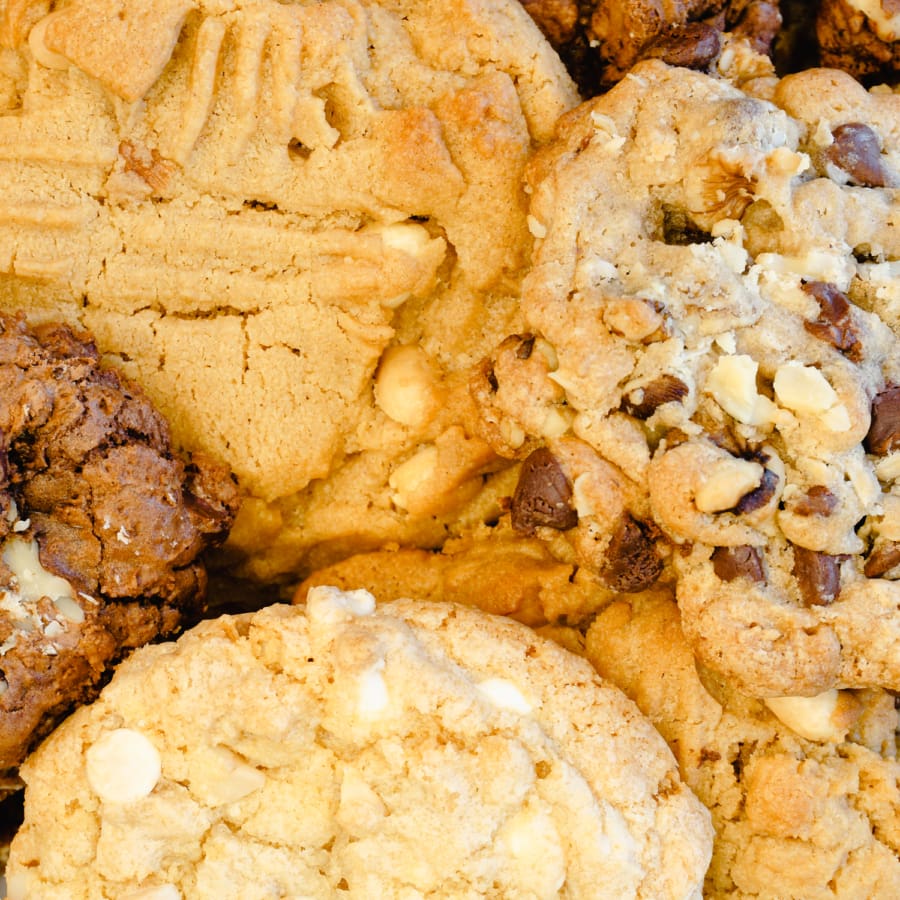 When we lived in Honduras, Ryan used to spend the days before Christmas, baking cookies in our kitchen for us to give out to our friends and family down there.
This post contains affiliate links. For more information, see my disclosure.
About 15 years ago, he ordered an amazing cookbook called Diner Desserts by Tish Boyle, and he would bake 3 different kinds of cookies each year. Our friends and family loved them!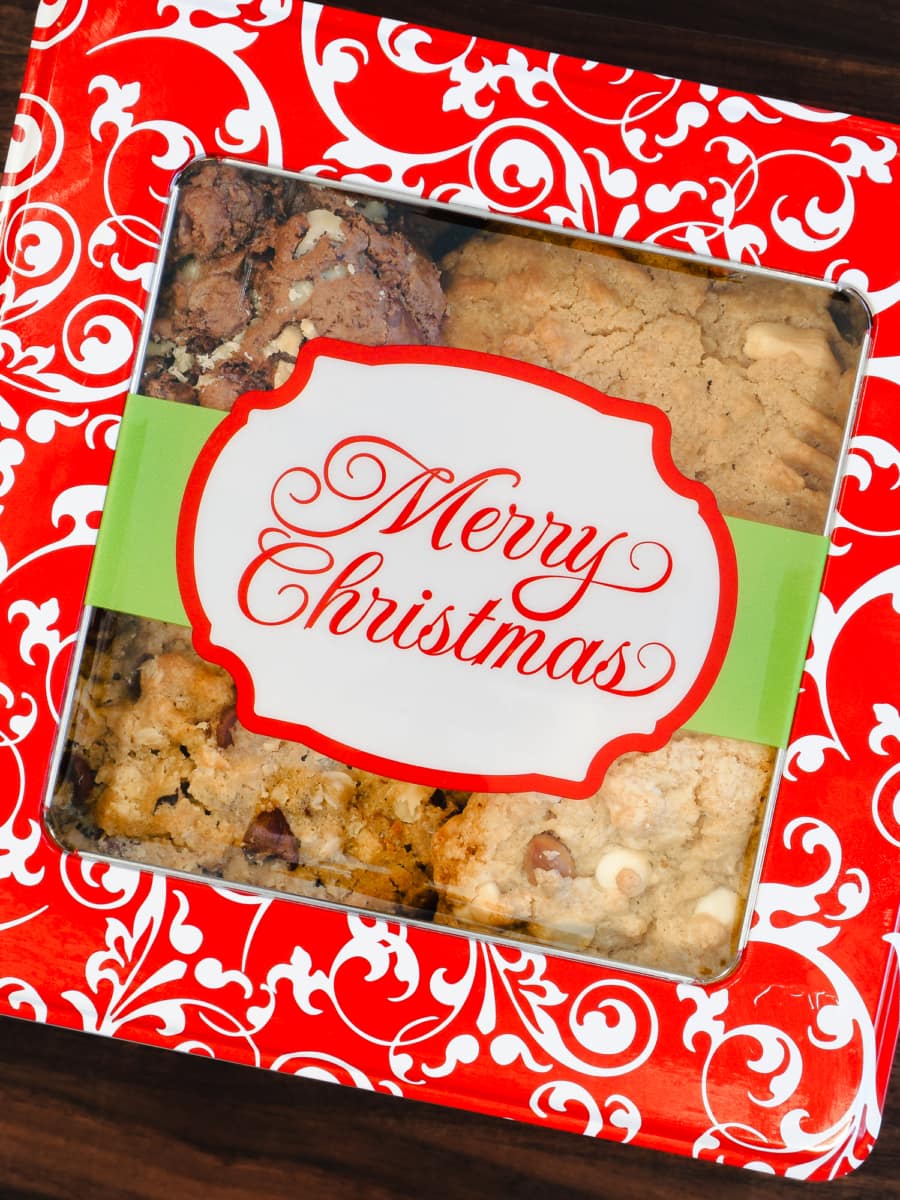 They would eagerly wait each year to receive the plate with Ryan's holiday cookies. When we moved back to Texas, Ryan went on a baking hiatus since we really didn't have many friends and family to give them out to that first Christmas. Several years went by, and the cookbook went untouched.
Three years ago, Ryan declared "I think it's time to start baking some cookies again!" Oh boy, that was a happy day at our home!! I think we may even have done a happy dance with the kids!
You guys don't understand how good these cookies are unless of course, you've tried them!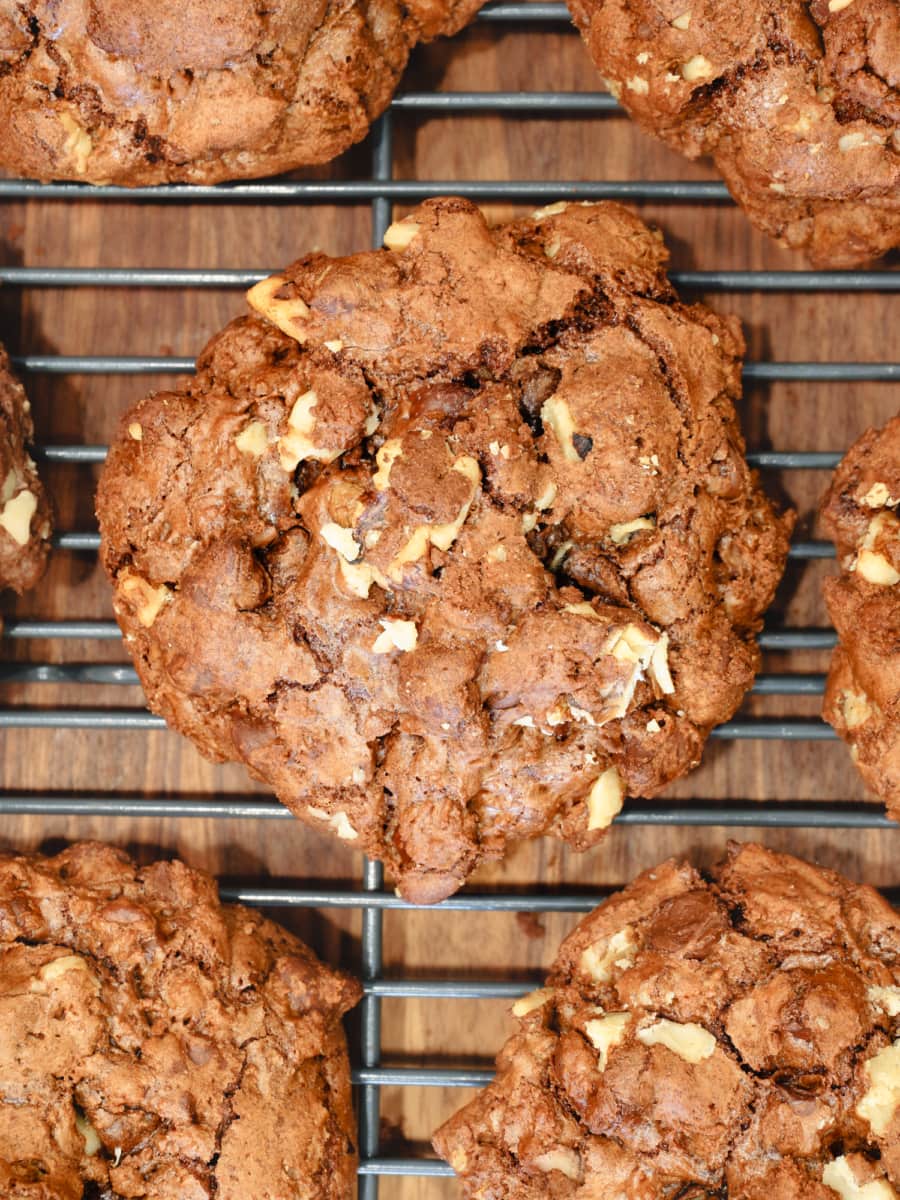 Other than the cookies being amazing, I'm all about traditions, and that was a tradition I was sad to see go.
I love going to our friends and family's homes and delivering these holiday cookies! It's the best part! Well, other than eating the leftover cookies maybe? The kids know we have to wait until all the cookies are packaged and counted before eating some, though I wouldn't be surprised if we all have snuck in a cookie or two during the baking process!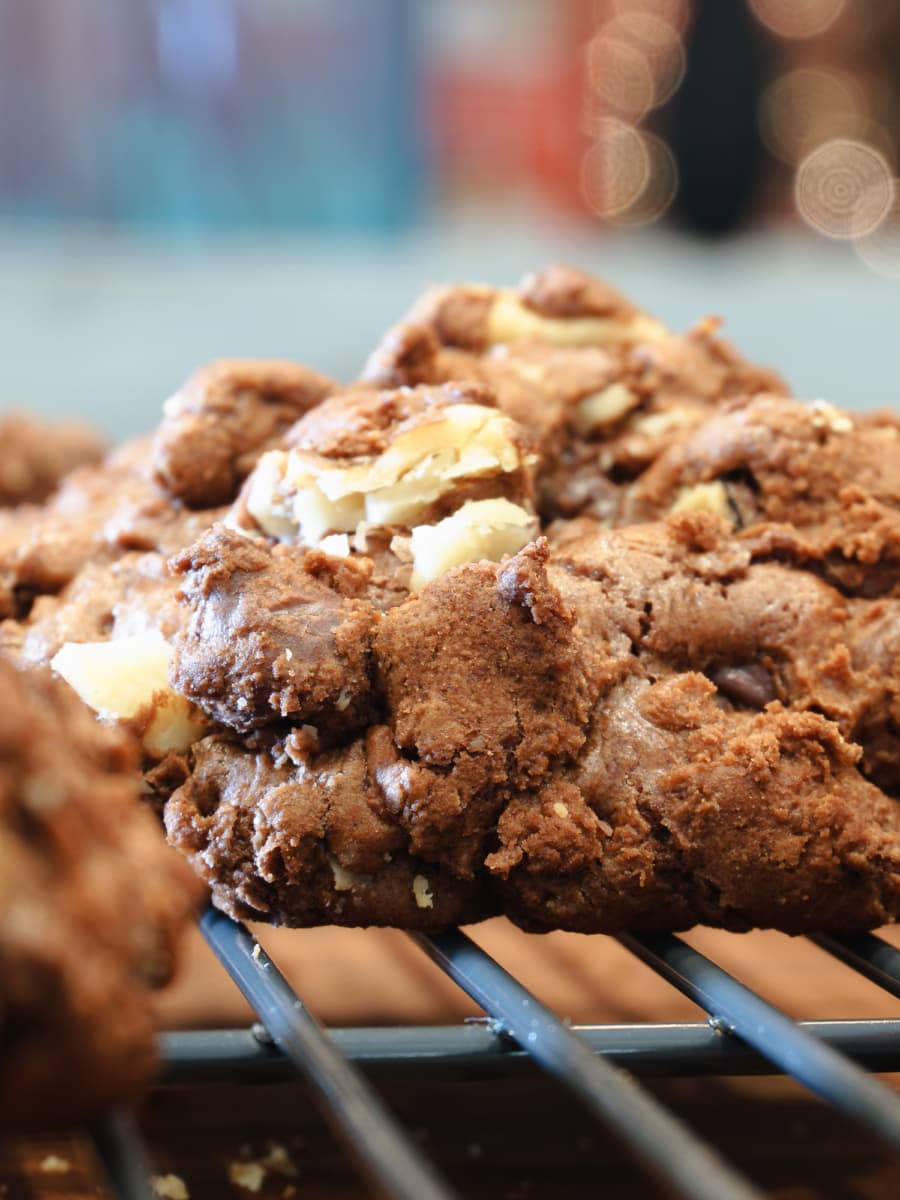 While Ryan was on his cookie baking break I had to keep my kids' cookie cravings at bay and come up with some good recipes for cookies to bake for them. Luckily, my niece Natalie came over one day and gave me possibly the best basic chocolate chip cookie recipe ever! These cookies were chunky and chewy just like Ryan's so I started making them often and playing around with the ingredients.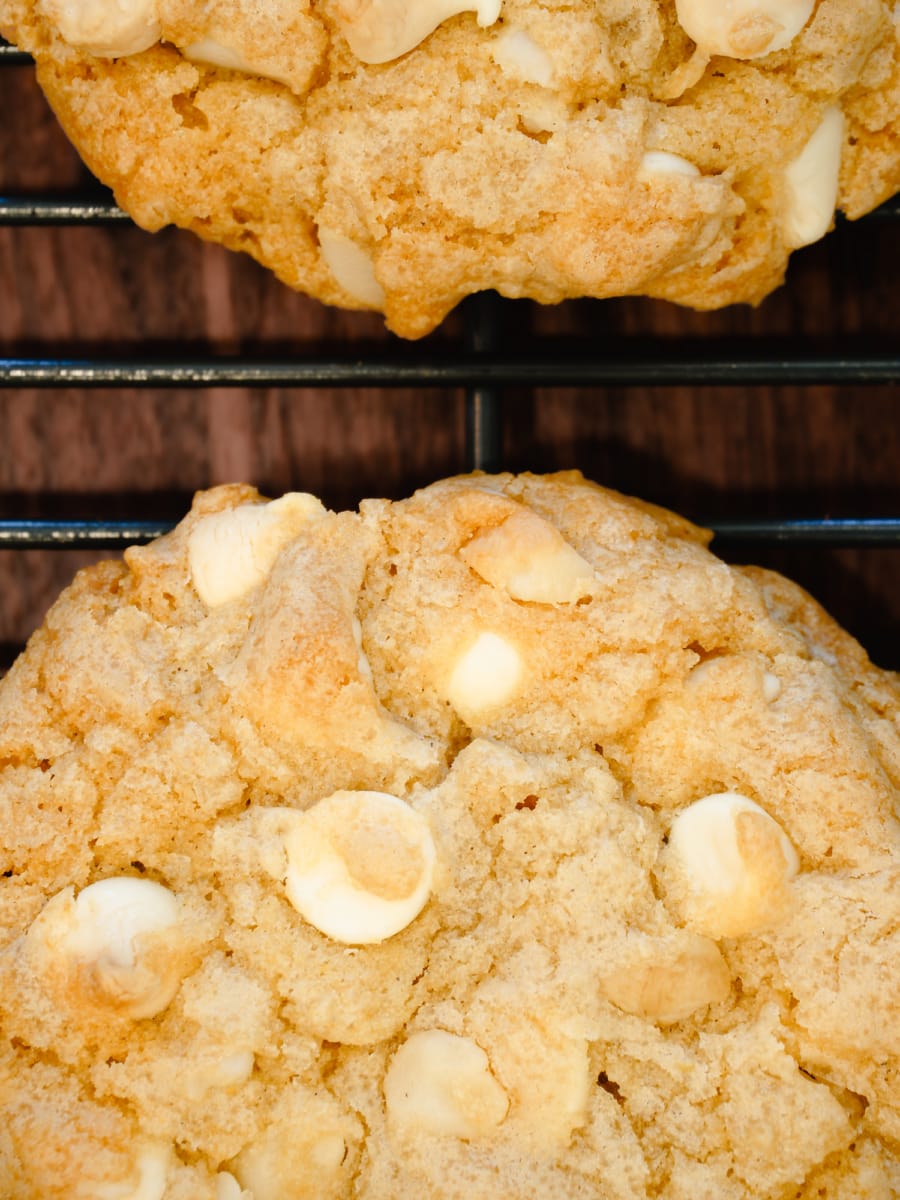 These cookies were keepers! I'm happy to say, they're so good, this year, they made it into the Christmas Cookie Plate we gave out!
Our cookbook is now so tattered and stained, but for good reason, of course, the best cookbooks often are!! If you're a cookie and dessert lover I so highly recommend getting this book!
I, of course, am giving you the recipe for my Make 'em Your Own Chocolate Chip Cookies below.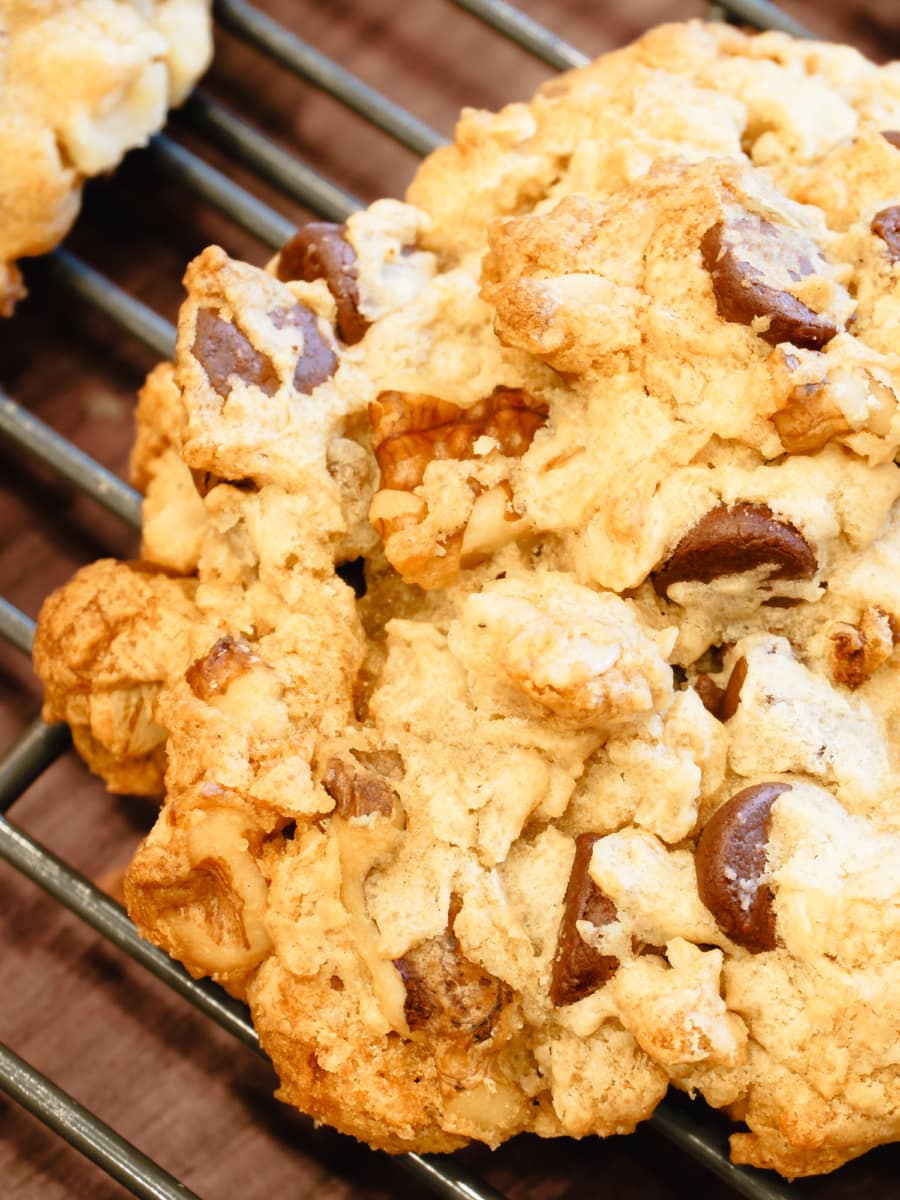 My recipe is very easy, very adaptable, and very delicious!! I promise! Ryan's holiday cookies are a little more labor-intensive but oh so worth it!!!
For this year's plate, I made my white chocolate chip macadamia. You can use regular chocolate chips, add walnuts, pecans, really whatever you fancy! It's a simple basic recipe that you can make your own!
Ryan made the Mega Oatmeal Walnut and Chocolate Chip Cookies, the Monster Fudge Nut Cookies, and the Old Time Peanut Butter Cookies.
This year, we packaged some of the cookies in Sharing Plates. This is such a lovely idea to give to your friends and family.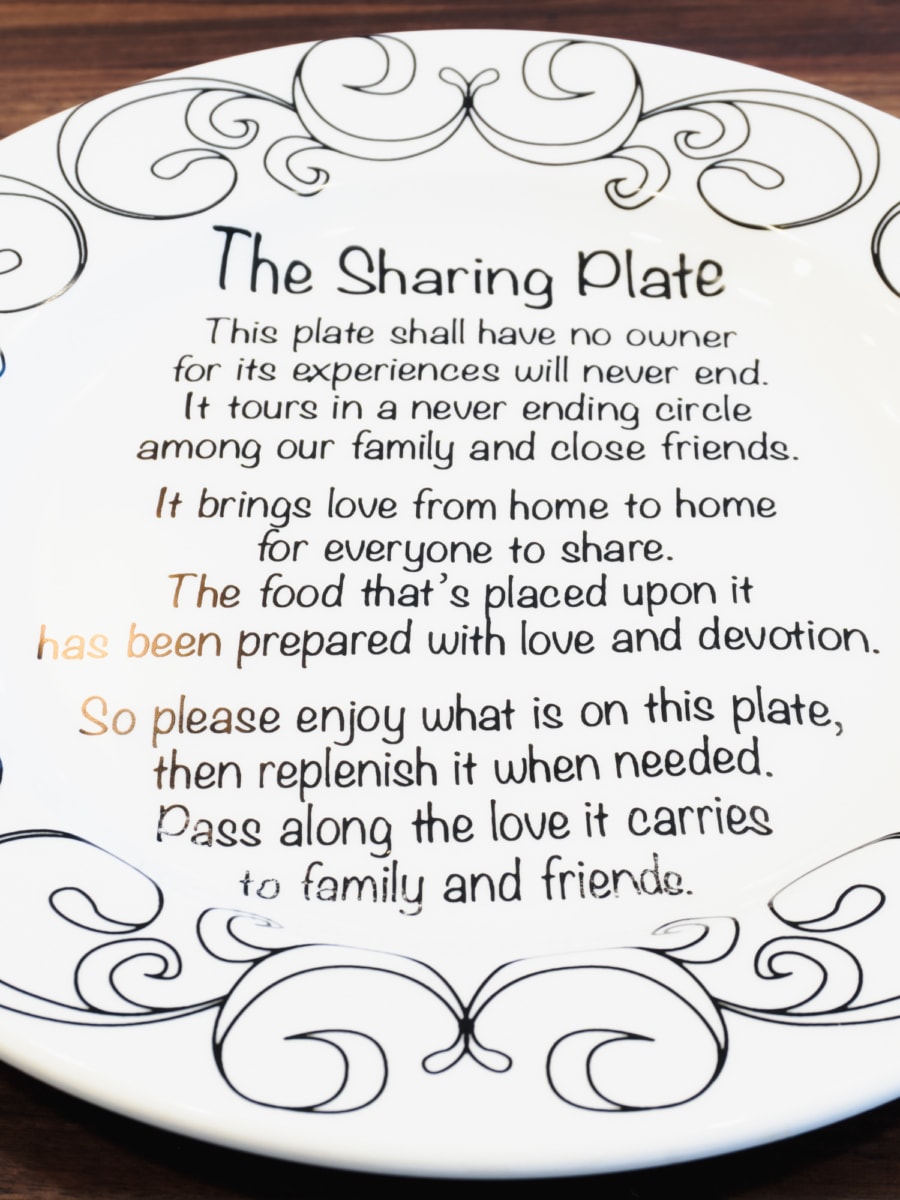 The Sharing Plate can be passed around with goodies from one person to the other without the plate ever really having a formal owner. I think it's such a neat idea especially for those friends and family that you usually exchange food with. There are different variations of the plate, and you can find several nice options to choose from.
You can also just use a simple Christmas tin box, or a nice platter to give the cookies out. This is where you can personalize the gift for your friends and family and tailor it to what you think they will enjoy most.
I hope you will try making the holiday cookies, you will not be disappointed! Let me know if you do, I'd love to hear how you made them your own!
Loaded Oatmeal Walnut Chocolate Chip Cookies
Packed with mounds of walnuts and semi-sweet chocolate morels.
The perfect oatmeal chocolate chip cookie! Crispy on the outside, soft and chewy on the outside – these heaping oatmeal cookies are loaded with chocolaty goodness.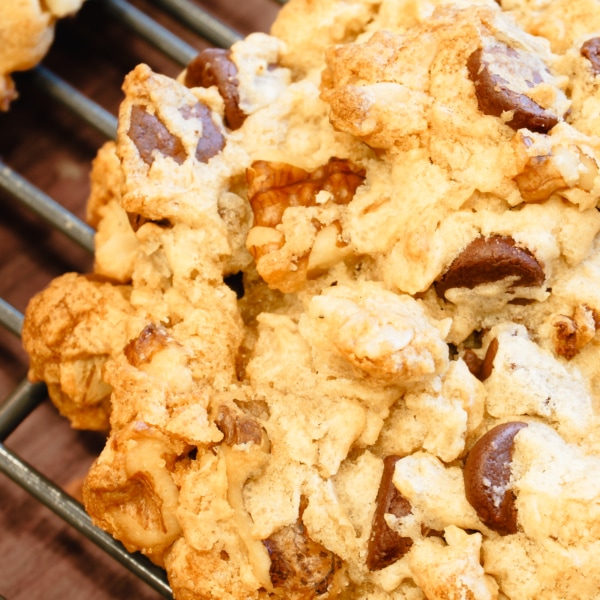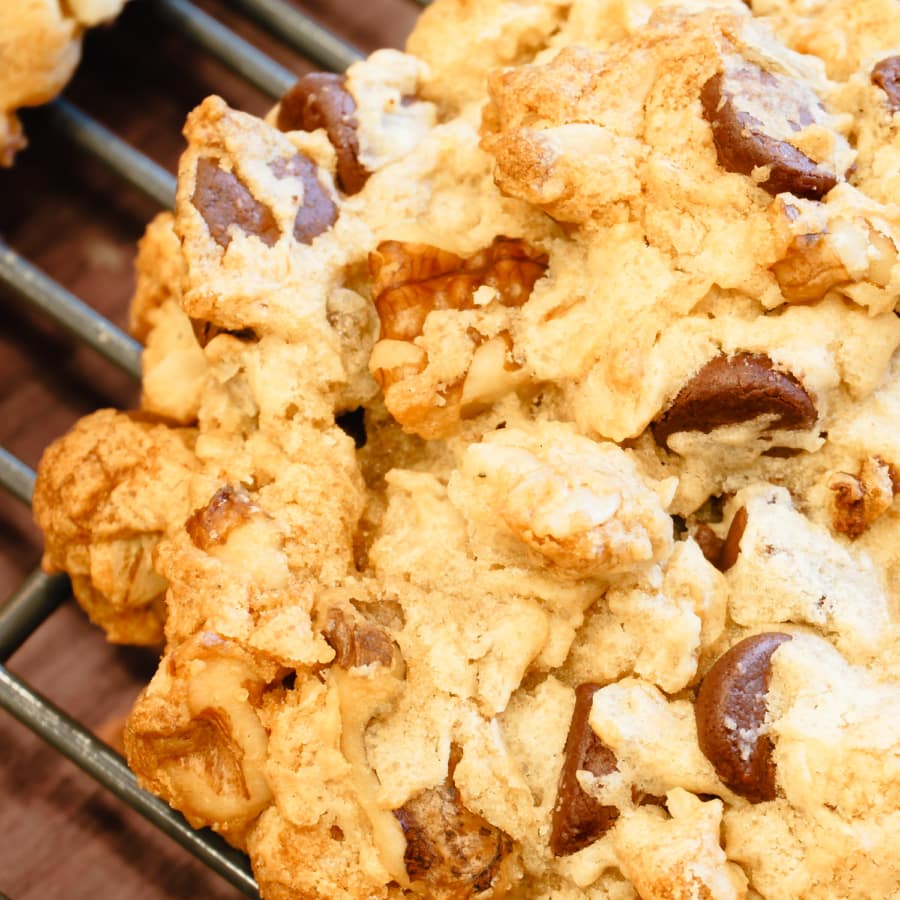 Instructions
Mix flour, baking soda, cream of tartar, and salt in a bowl and then set aside.

With an electric mixer set on medium speed, beat together the butter and shortening until they are light and creamy, about 3 to 4 minutes.

Add the brown sugar and granulated sugar and mix completely.

Add eggs and beat until combined.

Next, add the vanilla and whole milk.

Set the mixer on low speed and add the flour mixture.

With a sturdy spoon fold in the rolled oats, chocolate morsels, and walnuts.

Use an ice cream scoop and place large scoops of dough onto a non-stick cookie sheet.

Bake for 12 to 14 minutes.

Remove from oven and let cool for 15 to 20 minutes.
Nutrition Facts
Serving:
1
cookie
|
Calories:
371
kcal
|
Carbohydrates:
37
g
|
Protein:
5
g
|
Fat:
22
g
|
Saturated Fat:
9
g
|
Cholesterol:
32
mg
|
Sodium:
112
mg
|
Potassium:
212
mg
|
Fiber:
3
g
|
Sugar:
21
g
|
Vitamin A:
195
IU
|
Vitamin C:
0.2
mg
|
Calcium:
41
mg
|
Iron:
2.3
mg
Notes
This recipe is adapted from Tish Boyle's wonderful cookbook Diner Desserts. It has been a treasured cookbook in our home for almost 20 years. She offers many amazing cookie recipes in it. These oatmeal cookies are the best I have ever had. So soft and chocolaty.