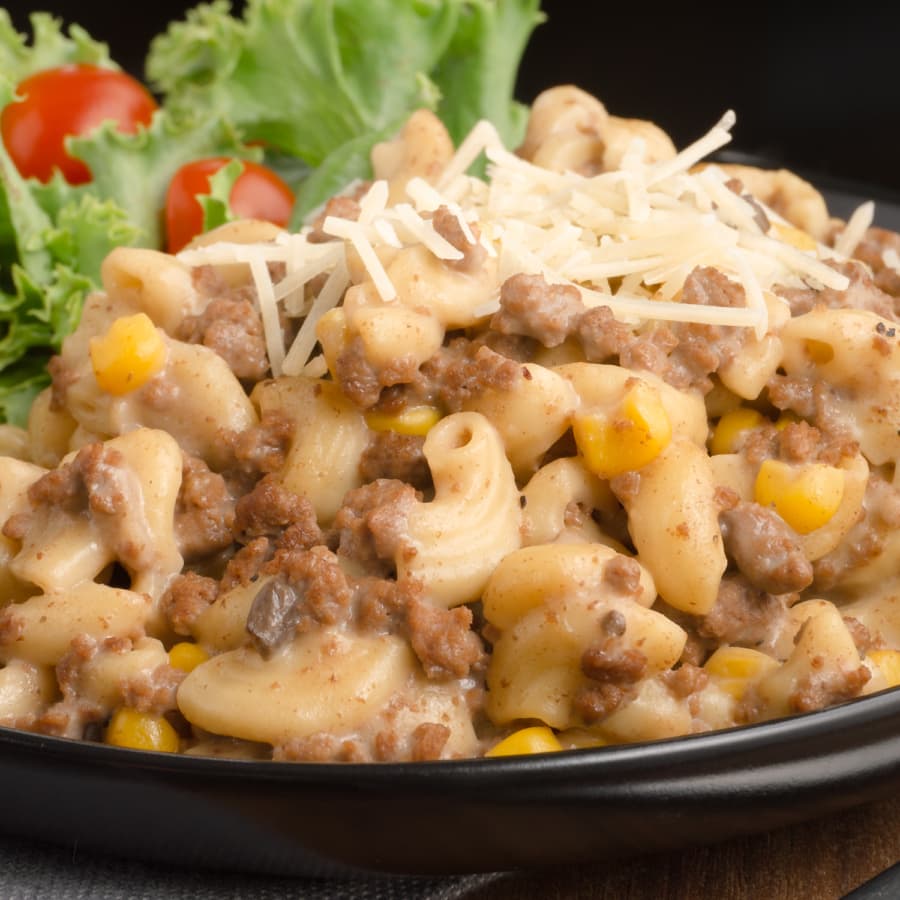 One of the very first things I learned how to cook when I got married was a delicious beef casserole. Well, I have now adapted it for the Instant Pot and it is easier than ever!
This post contains affiliate links. For more information, see my disclosure.
A Winner From Day One
When I got married, I didn't know how to cook anything! Thanks to my sister's help, I learned how to make a super easy yet delicious beef casserole.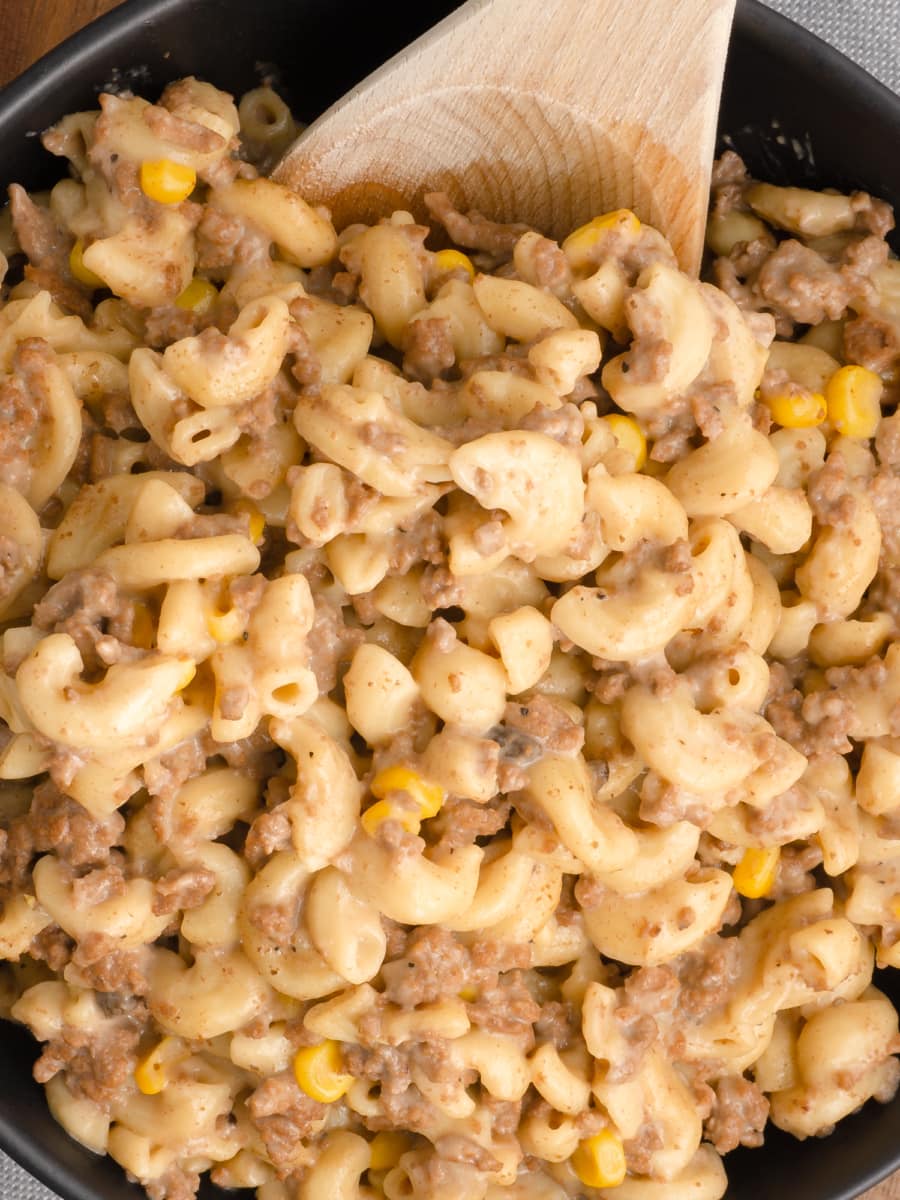 My husband loved it from the first time I made it! It was a complete success! It was a perfect meal for a beginner, but even today, it stands as one of my family's favorite meals. The original recipe for this beef casserole was one of the first that I published on this blog.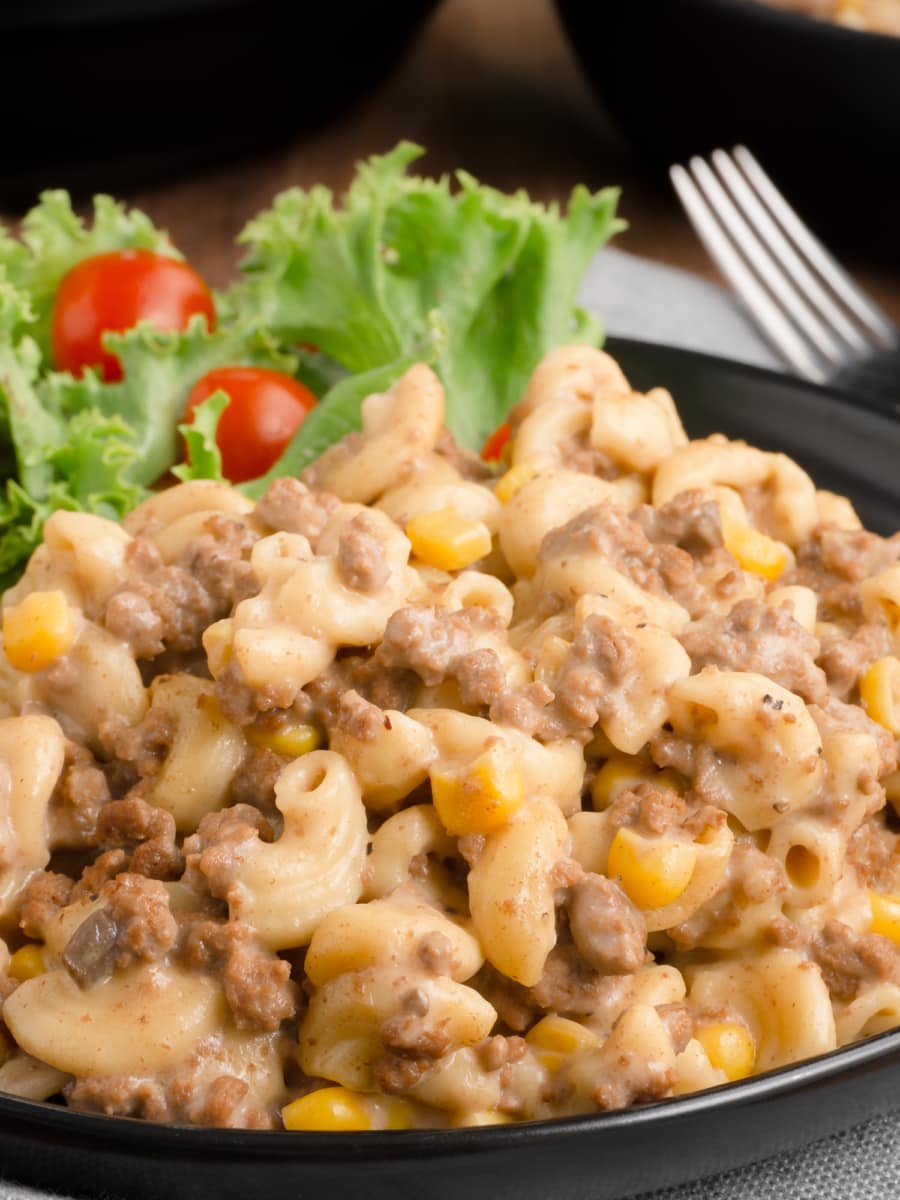 Beef Casserole Re-Invented
I'm so glad I decided to try my beef casserole recipe in the Instant Pot. It was easy before, but now it's easy and fast! I made a few adjustments, but the great flavor of the recipe remains.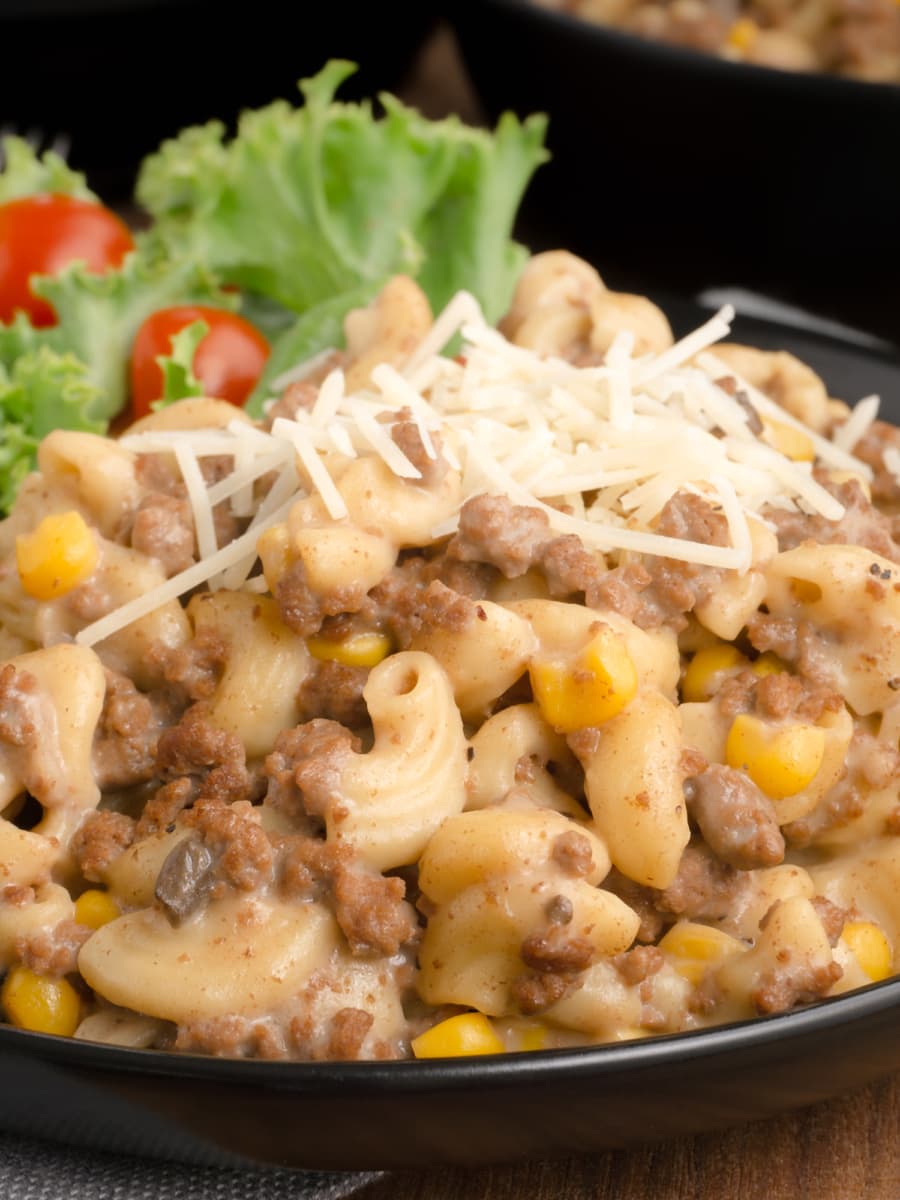 You'll love the fact that you don't have to drain the pasta when making it in the Instant Pot. That right there was enough for me!
My Instant Pot version of this Creamy Beef Casserole is definitely a winner. My family agrees and I know yours will too! If this sounds like your kind of meal make sure and check out my Instant Pot Cheeseburger Mac as well!
Essential Items
Here are some essential prep tools, utensils, and appliances I used to make this recipe.
Featured Items
Here is a list of the products featured in this post or products similar to those featured in this post:
28 Must-Have Instant Pot Accessories
Make sure to check out my Ultimate List of Instant Pot Accessories! I've included everything you could ever need to help make your pressure cooking quicker, easier, and even more convenient.
Flavorful Yet Mild
This Creamy Beef Casserole is very flavorful and comforting. There is no spiciness to it, which makes it perfect for the little ones. That being said, adults love it too! It's one of those family-pleasing meals!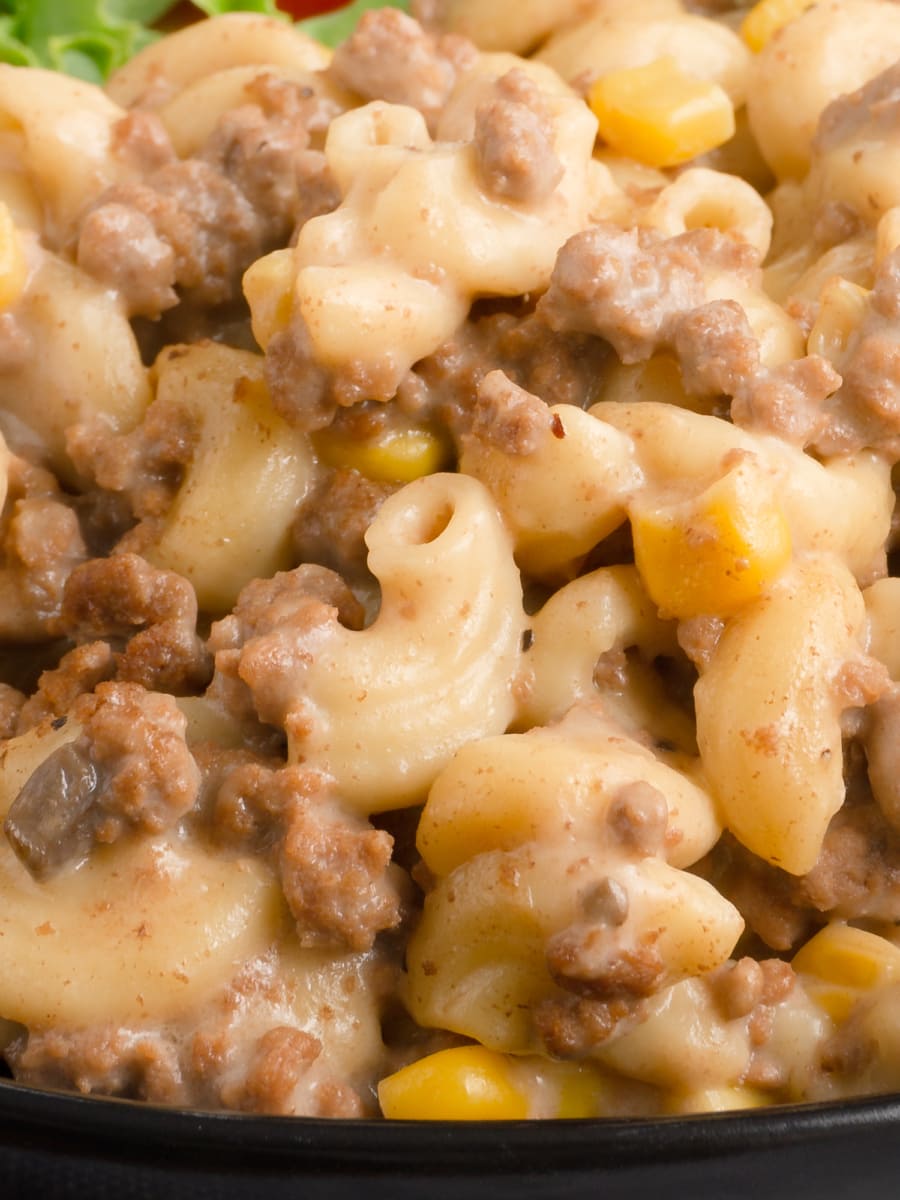 My kids and husband are happy that I can now have this family favorite ready in so little time. I hope you will give it a try. I know your family will enjoy it as much as mine does!
Now it's your turn to give this Macaroni Casserole recipe a try!
If you are an Instant Pot beginner I have included some extra tips and tricks in the recipe card to help you make this casserole even more delicious.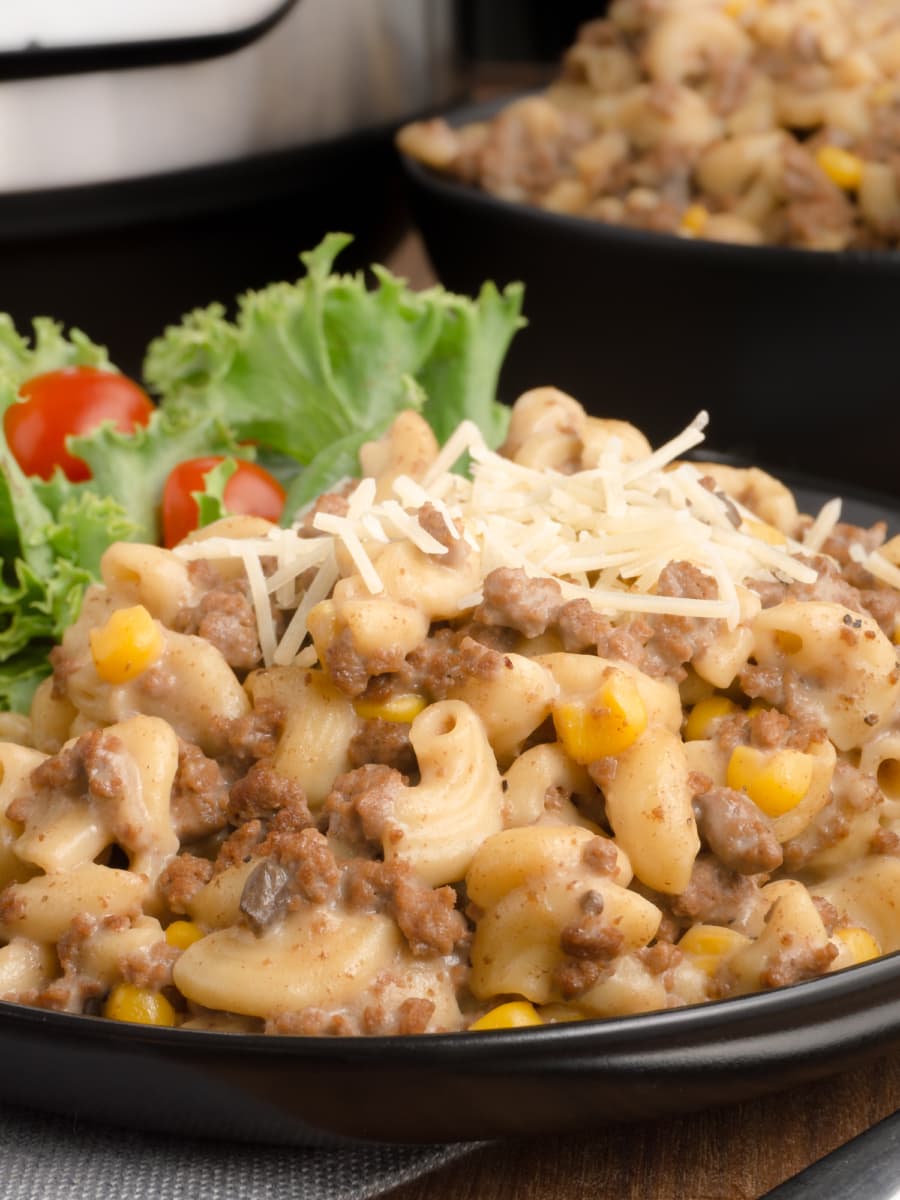 Instant Pot Creamy Beef & Macaroni Casserole
CREAMY CASSEROLE MADE WITH ELBOW PASTA, SEASONED GROUND BEEF, AND CORN
Sure to become a favorite in your home, this flavorful and comforting casserole is perfect for the entire family. Plus it's fast and easy to make too!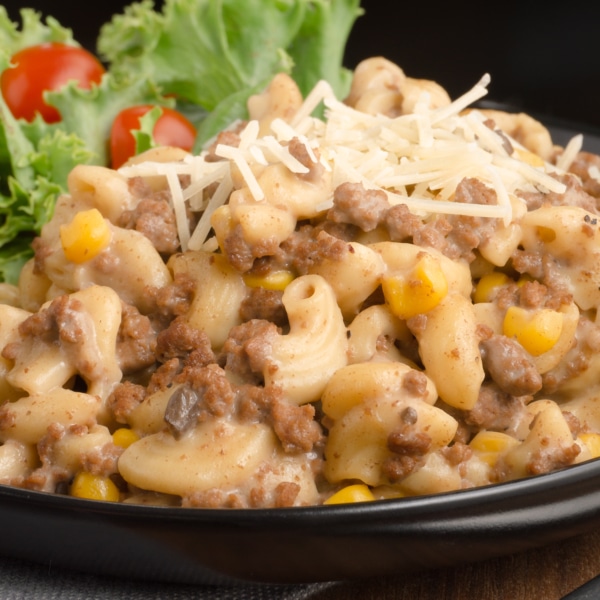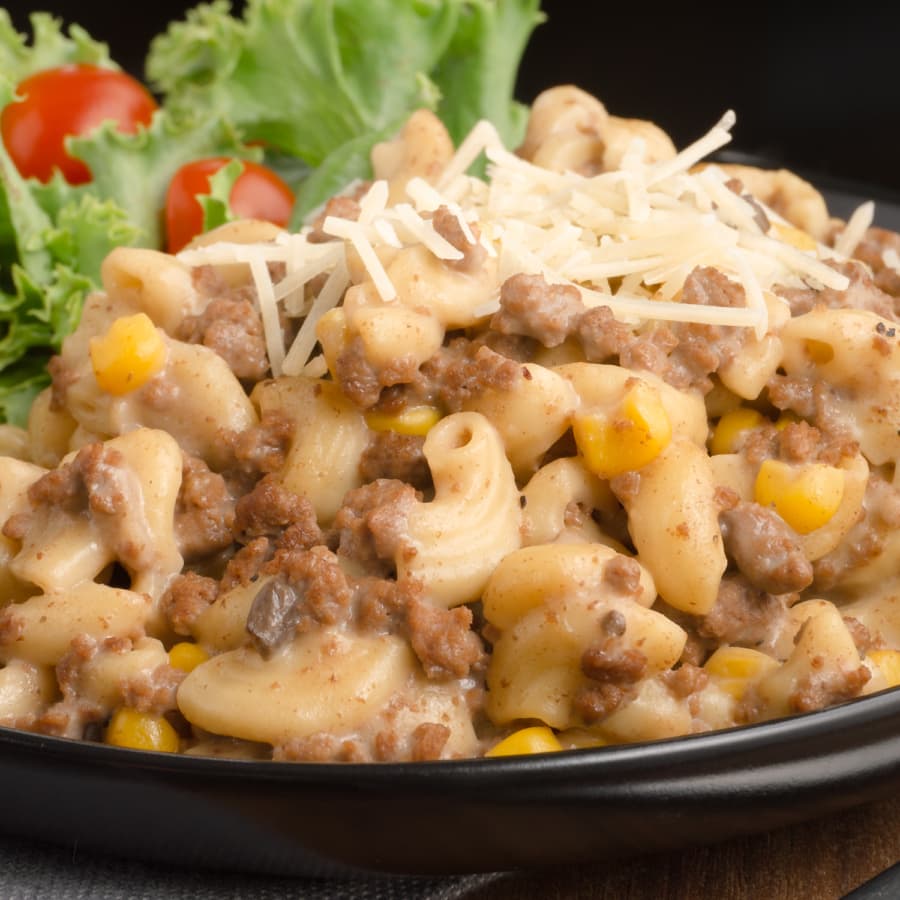 Instructions
Turn the Instant Pot to 'Sauté' and allow it to heat up.

Add the olive oil and sauté the onion and garlic until the onion begins to turn translucent.

Add the ground beef to the pot and brown.

Once the ground beef is fully cooked, turn off the 'Sauté' feature.

Add the salt, pepper, Worcestershire sauce and corn and mix well.

Add the beef stock and mix well.

Add the 2 cans of soup and mix well.

Add the elbow pasta to the pot and just push them down into the liquid but do not mix them.

Close the Instant Pot and set it to 'Manual' or 'Pressure Cook' High Pressure for 3 minutes. Remember to set the pressure release valve to sealing. Once cooking is done, allow for a 2-minute Natural Pressure Release. Release any remaining pressure once the two minute NPR has completed and open the pot.

Add the sour cream and mix all the ingredients well.

Top each individual serving with Parmesan cheese if desired.
Nutrition Facts
Calories: 575kcal | Carbohydrates: 56g | Protein: 37g | Fat: 21g | Saturated Fat: 9g | Cholesterol: 92mg | Sodium: 1483mg | Potassium: 961mg | Fiber: 2g | Sugar: 4g | Vitamin A: 180IU | Vitamin C: 4mg | Calcium: 79mg | Iron: 4.5mg
Tips & Tricks
Replace the mushrooms. If you're not a fan of mushrooms, you can replace the cream of mushroom soup with cream of chicken.
Top with breadcrumbs. Transfer the casserole to a baking dish, top with breadcrumbs and parmesan and bake at 350° for 30 minutes or until the top begins to get crispy.
Make it lighter. Replace the sour cream with whole-milk Greek yogurt.
Serving Suggestions
Top with parmesan. A bowl of this warm pasta casserole topped with grated parmesan cheese is perfection. That how I always serve it.
A slice of plain white or sourdough bread. My kiddos like eating this pasta casserole with a slice of bread. Some will even be adventurous and wrap the casserole up in the bread and eat it that way. I, for one, am not that adventurous.
A salad or steamed veggies. A side salad or steamed veggie like broccoli and cauliflower make a perfect side dish for this casserole.