If you are looking for some amazing pasta with ground beef recipes that you can make in the Instant Pot, then you're in the right place. This list of recipes is part of my big list of Instant Pot Beef Recipes.
Before we get to the recipes, I want to answer a few common questions about making pasta with ground beef in the Instant Pot.
This post contains affiliate links. For more information, see my disclosure.
Is There a Way To Make Pasta In The Instant Pot Less Messy?
Yes! There is!
Just like you, I was tired of the huge mess spewing all over my kitchen when doing a pressure release with pasta. So, my hubby and I set out to find a way to make pasta in the Instant Pot less messy.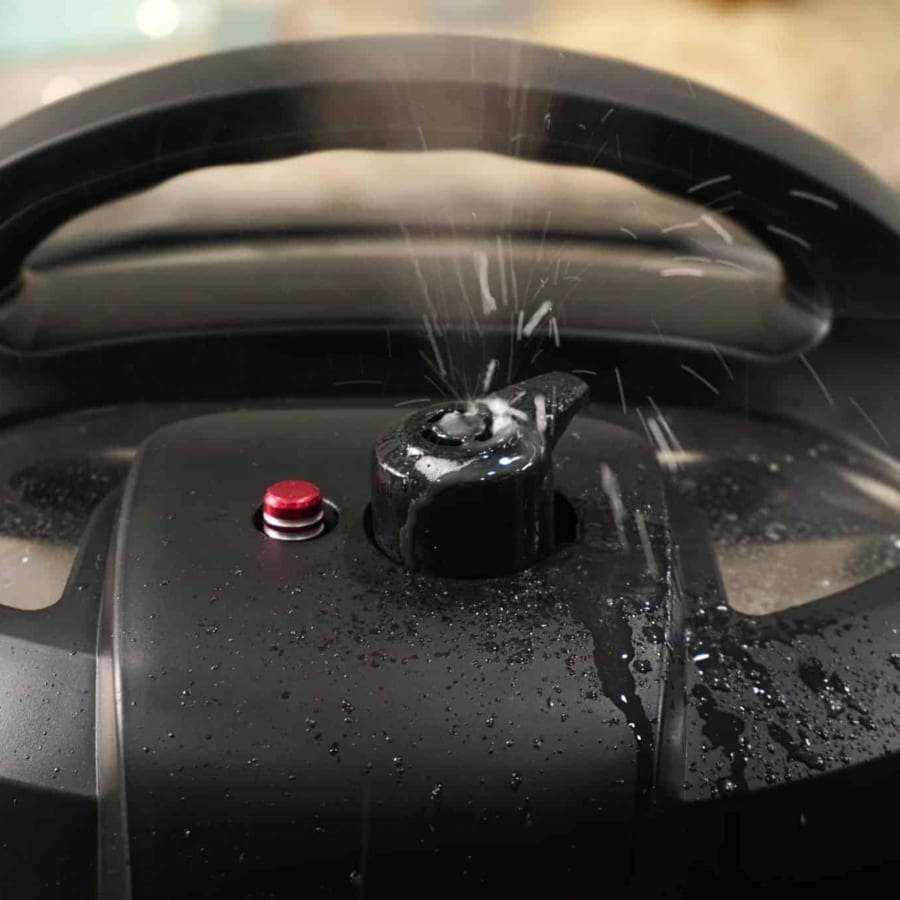 Guess what? We found a solution that works amazingly!
Check out my post where I'll show you how to use the trivet to avoid a mess when making plain pasta in the Instant Pot.
What's The Best Ground Beef to Use to Make These Pasta Recipes?
There are a few different types of ground beef that you can choose from when making these pasta dishes. Ground beef can range from 4%-30% fat content and will vary in taste and texture. You'll find it packaged at your local supermarket as:
Regular Ground Beef: This is the fattiest and most flavorful ground beef containing up to 30 percent fat. It can be very greasy and can shrink significantly while cooking.
Ground Chuck: A very tender, moist and flavorful ground beef containing 15 to 20 percent fat. If you want to add some great flavor to your dish while reducing your fat intake, use this one.
Ground Round: Drier and less flavorful than the previous options, ground round contains 10 to 20 percent fat. Since it is less flavorful, I only use this meat when cooking together with vegetables or into sauces.
Ground Sirloin: This ground beef only contains 7 to 10 percent fat and is both tender and very flavorful. While it is drier and not quite as flavorful as ground chuck, this is my preferred choice for most dishes because it offers the best balance of flavor with much less fat.
Extra Lean Ground Beef: This ground beef can contain as little as 4% fat. If you are restricting your fat intake, then this one is your best bet.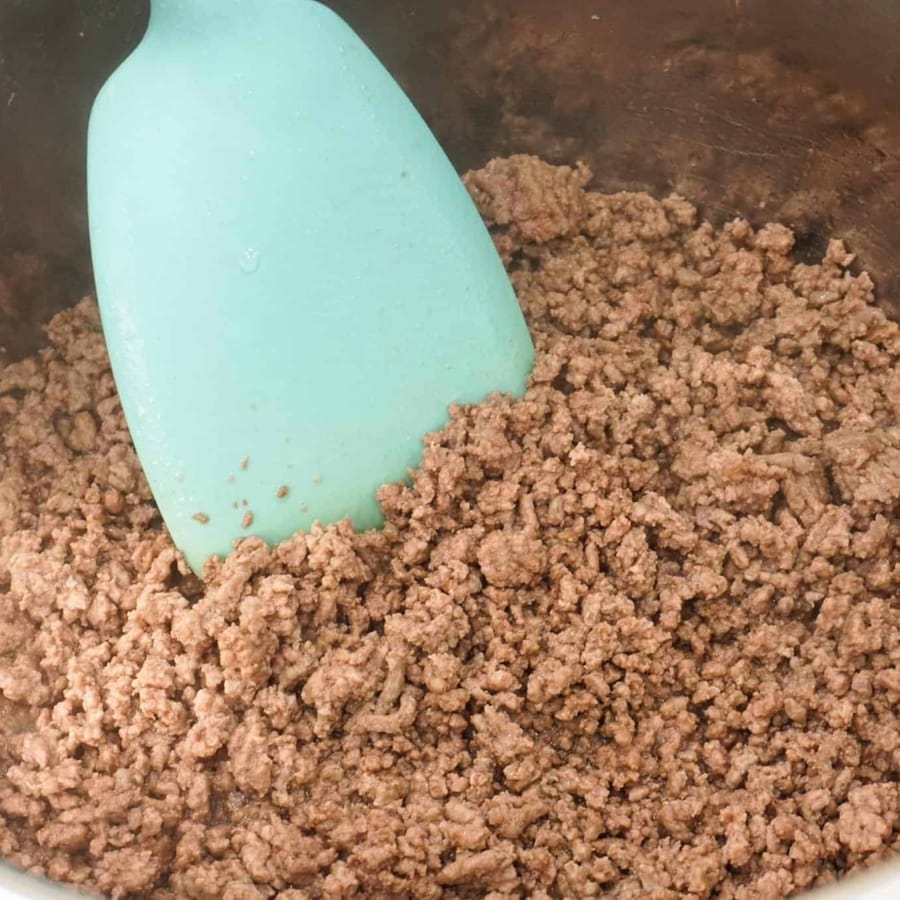 Personally, I prefer using ground sirloin in most recipes but many of the recipes below will give you their recommendations on what ground beef works best for that particular recipe.
How Long Do These Instant Pot Pasta Recipes Take?
This really depends on which recipe you're making but all of the recipes below take less than an hour to prep, cook, and serve. Most of the recipes below actually take less than thirty minutes, and many like my Cheesy Beef & Bowties, Beef & Macaroni Casserole, and Taco Pasta will let you have dinner on the table in less than 20 minutes.
Pasta and Ground Beef
This is my favorite category, the one that includes pasta!
Why?
Because as long as you have some pasta in the pantry and a pack of ground beef in the freezer, you can whip up a tasty meal in no time. I've found that pasta, ground beef, and the Instant Pot are the perfect combo for creating a quick and easy dinner on the fly. For that reason, I always keep pasta and ground beef on hand because, with five kids, I never know when things are going to get crazy around here.
When things get crazy or time is short then it's time to break out the ground beef and pasta and get the kiddos fed and on their way to bed.
These are the recipes that I come to over and over when I'm in the middle of a hectic week. They're just so quick and easy to make. Plus, the combination of pasta and ground beef is so filling. My entire family loves these recipes.
What Is Usually Served With Pasta and Ground Beef?
Nothing goes better with a pasta dish than a salad and a slice of french bread with an olive oil dip.
Looking for even more pasta recipes? Check out this huge list of amazing pasta recipes.