March is here and with it comes Lent, Daylight Savings, Spring Break, and St. Patrick's Day! It is a busy month! And I have set up the March 2020 Instant Pot Meal Plan to take all these special days into account. I have included some great meatless recipes on Fridays for those observing Lent. I also included a special meal on St. Patrick's Day, and some desserts perfect for that day. Here's what you can expect: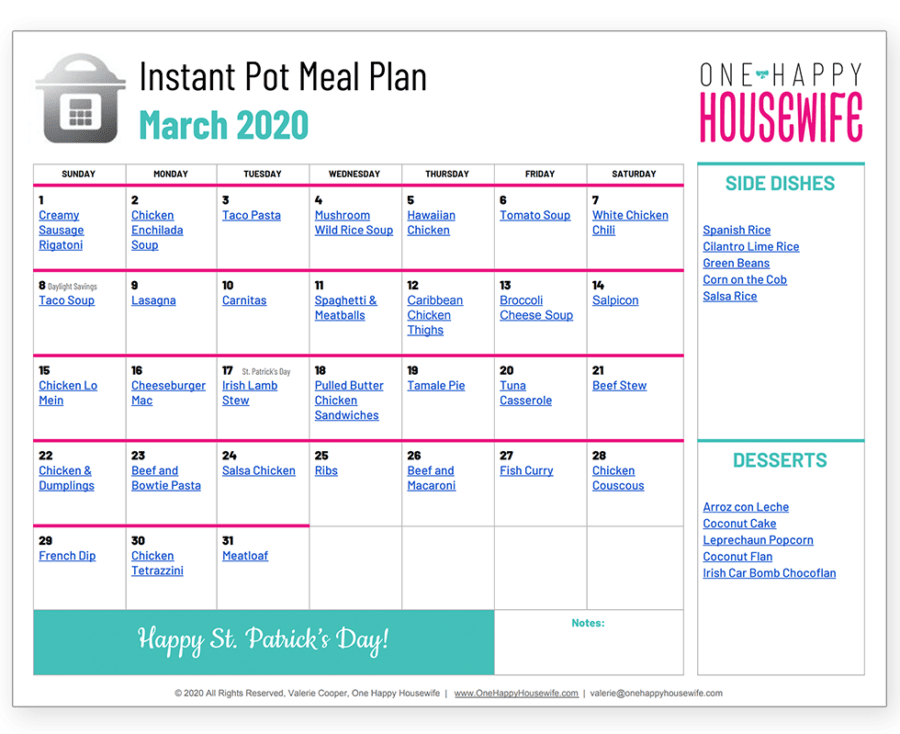 Instant Pot Pasta Recipes
This month, you'll find lots of fantastic Instant Pot Pasta Recipes on the meal plan. Some great pasta recipes you can look forward to this month are Creamy Sausage Rigatoni, Cheeseburger Mac, and Chicken Tetrazzini. These dishes are hearty, flavorful, filling, and simple to make.
Creamy Sausage Rigatoni
The Instant Pot Creamy Sausage Rigatoni is an incredibly flavorful and satisfying creamy pasta dish. This recipe uses simple ingredients and is super easy to make. That makes this pasta a perfect option for a busy weeknight meal. This one is so simple, so flavorful, and so filling that it will become a family favorite.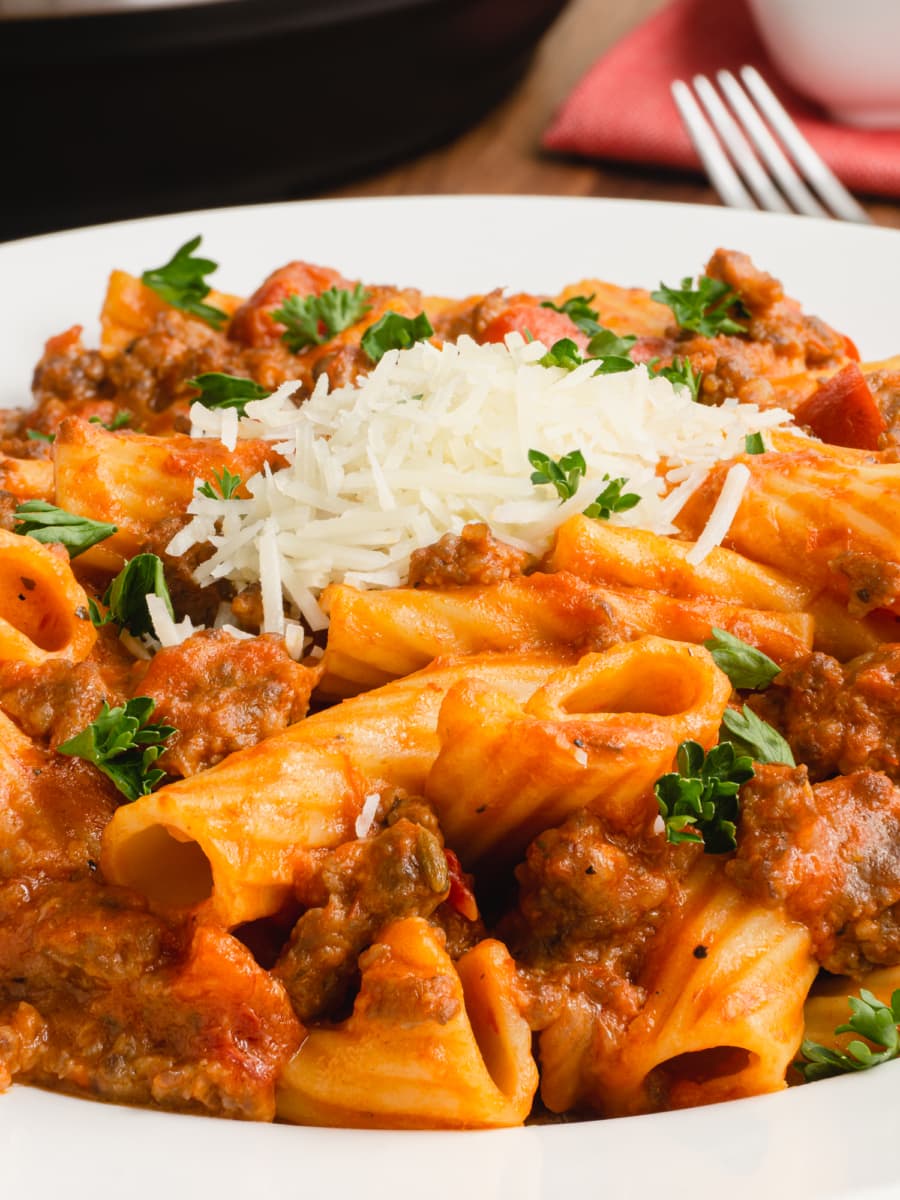 Cheeseburger Mac
My Instant Pot Cheeseburger Mac is fantastic and a kid favorite! The ground beef is seasoned to perfection and the cheddar cheese adds such wonderful flavor. This pasta dish tastes exactly like a cheeseburger. So delicious! The other marvelous thing about this recipe is that it is quick and simple to make. I recommend adding some crumbled bacon to take this dish over the top.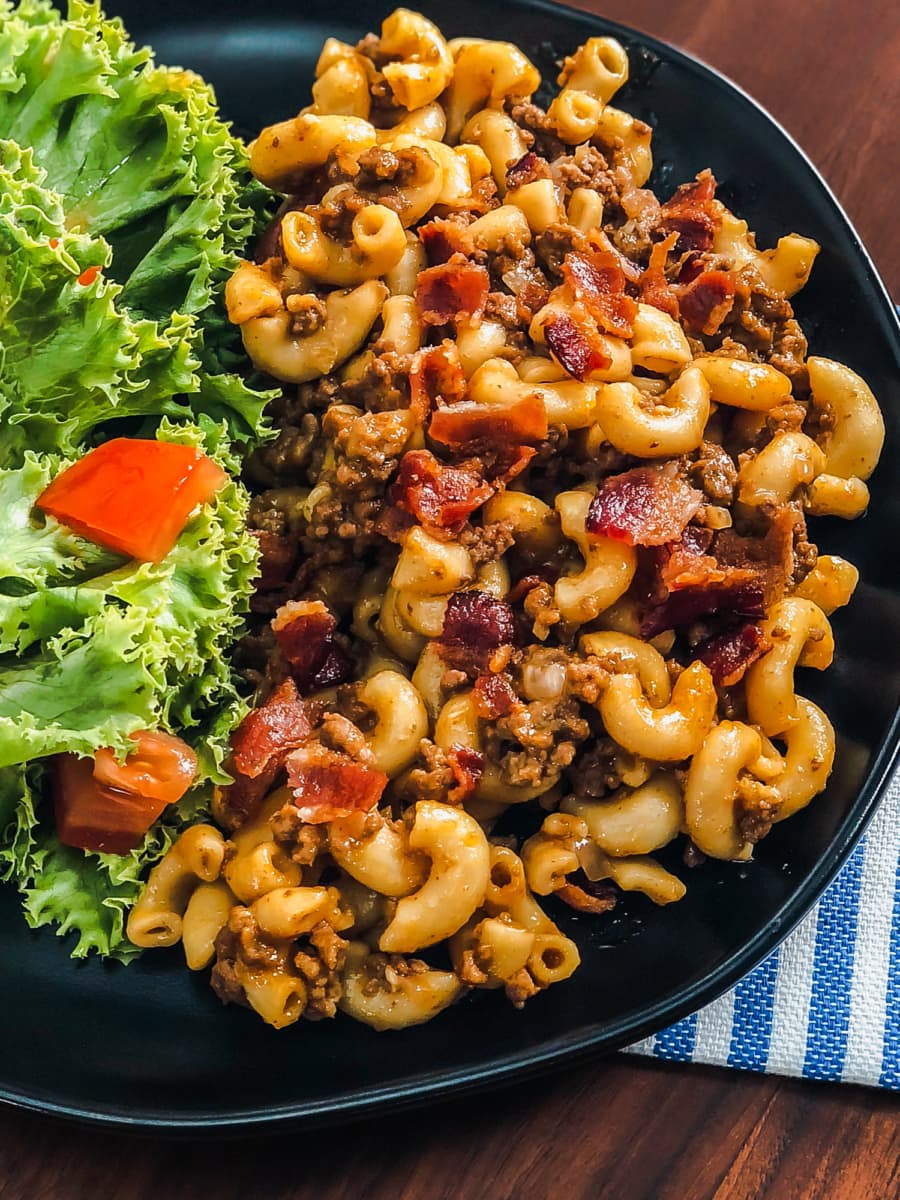 Chicken Tetrazzini
In the mood for a fancier pasta dish? Then you have to try my Instant Pot Chicken Tetrazzini. This one-pot pasta dish is loaded with tender bite-sized pieces of chicken and plump spaghetti pasta covered in an incredibly creamy white sauce. This dish is so comforting, filling, and delicious. The entire family will love this pasta dish.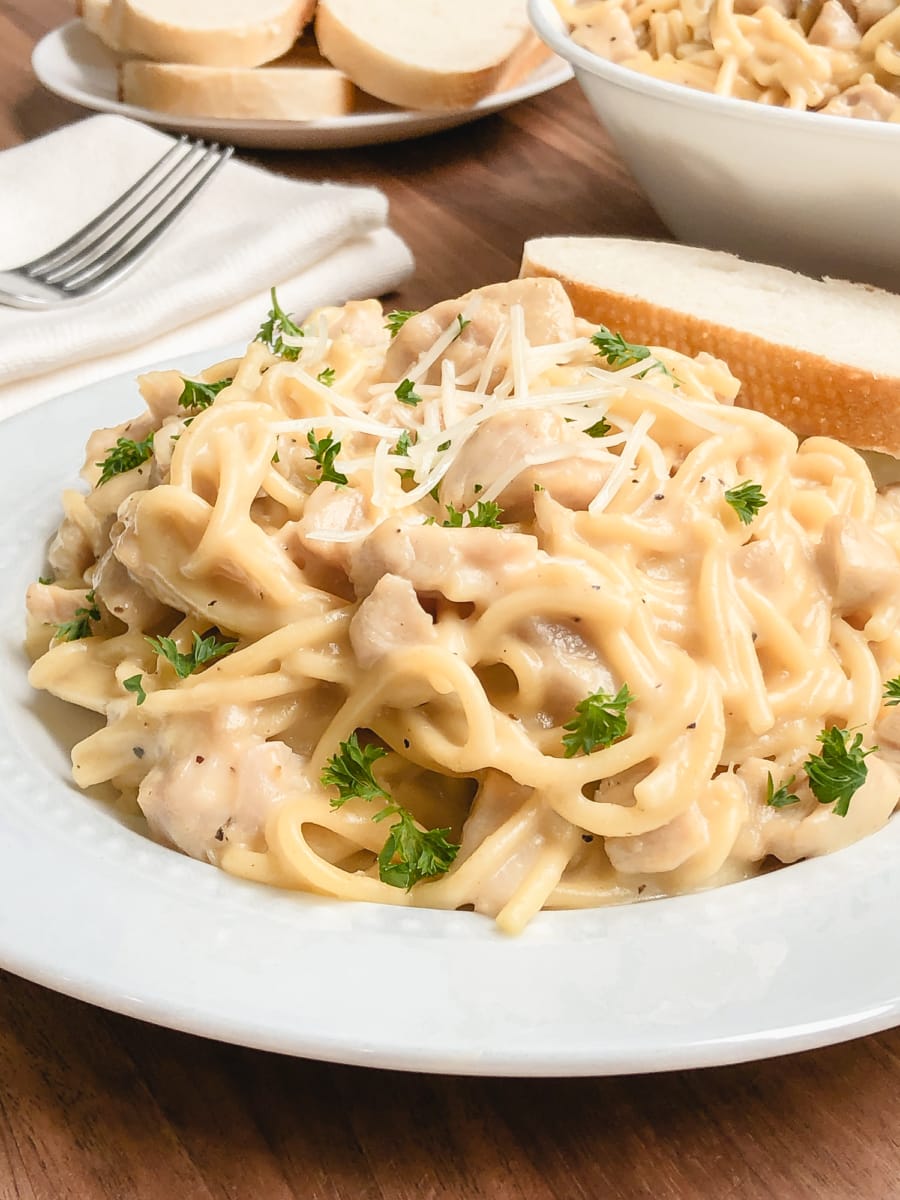 Instant Pot Comfort Food
Since it's still chilly outside, I added some warm, comforting meals to the first part of the month. I'm hoping things will warm up towards the end so we can start enjoying spring goodies! In the meantime, there are plenty of Instant Pot comfort food recipes to enjoy. As usual, all these recipes are easy and delicious and will help you keep your family's tummies happy!
Tuna Casserole
If you're looking for a classic comfort dish, then my Instant Pot Tuna Casserole is perfect. This incredibly tasty pasta is made with egg noodles, tuna, and peas covered in a deliciously creamy homemade sauce.
I like to add crunchy potato chips and cheddar cheese afterward and crisp it with the CrispLid. Alternatively, you could add the casserole to a baking dish, sprinkle on the potato chips and cheese, and then crisp under the Broiler in the oven.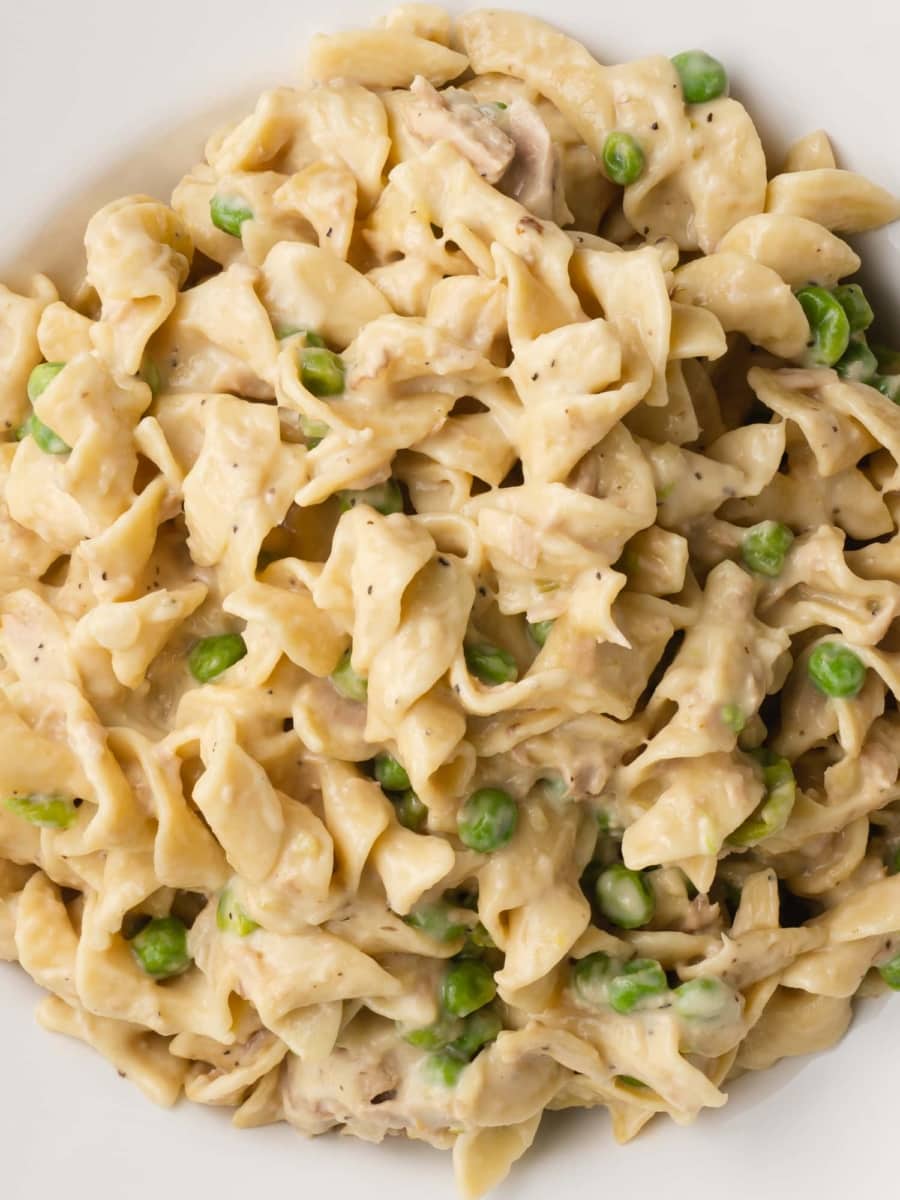 Chicken Couscous
Another super comforting dish that you'll find on this March Meal Plan is my Instant Pot Chicken Couscous. This is a dish I grew up enjoying in Honduras. It is a warm and comforting dish of Arab origin made with pearl couscous, shredded chicken, peas, and carrots. This dump and start meal is full of flavor and hearty comfort.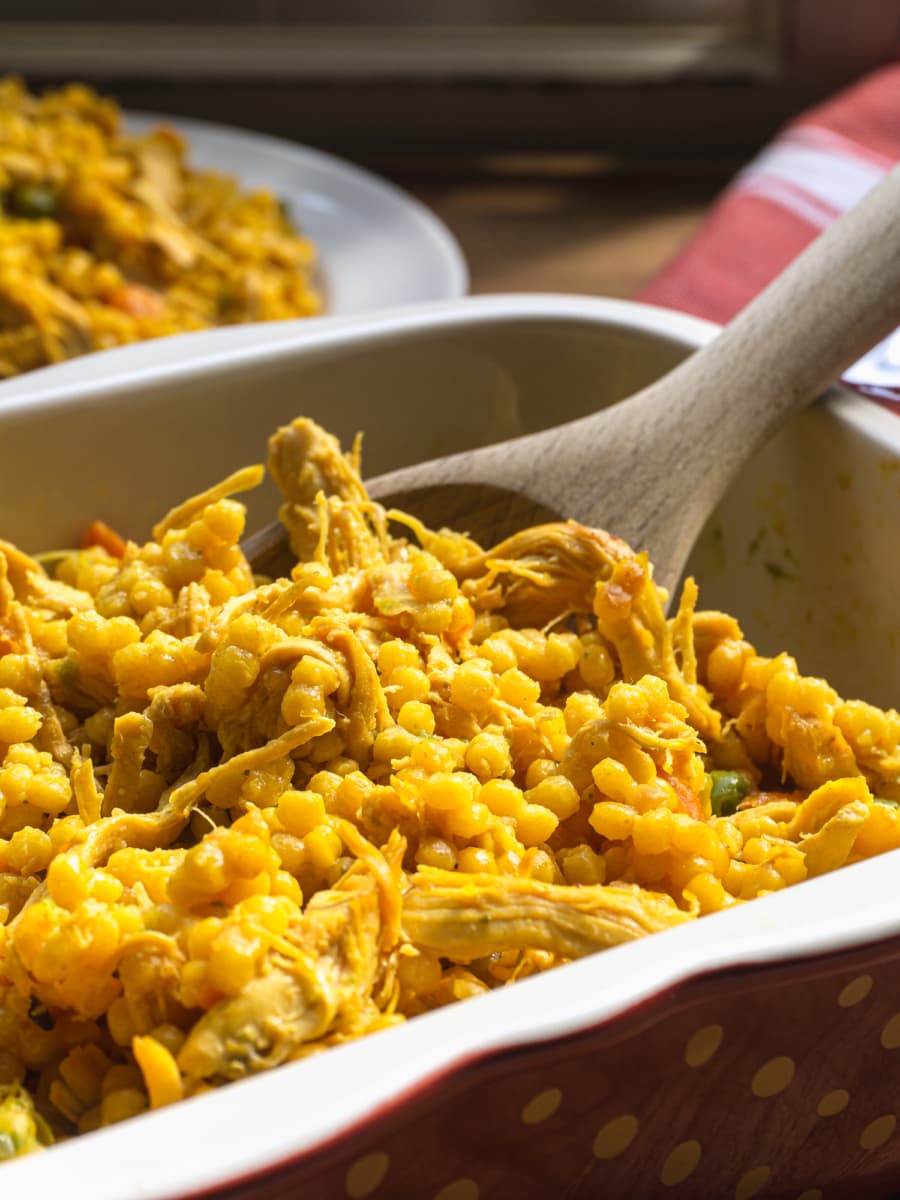 Instant Pot Side Dishes
Don't miss my delicious Instant Pot Side Dishes this month. There are quite a few to choose from and they're all perfect for serving alongside a variety of main dishes. Besides, it's hard to have a great meal without a great side dish.
Spanish Rice
I have some wonderful rice-based side dishes like my restaurant-style Instant Pot Spanish Rice, which is loaded with authentic flavor. This rice is a family favorite side dish that can be served with just about any meal, especially Mexican-inspired dishes.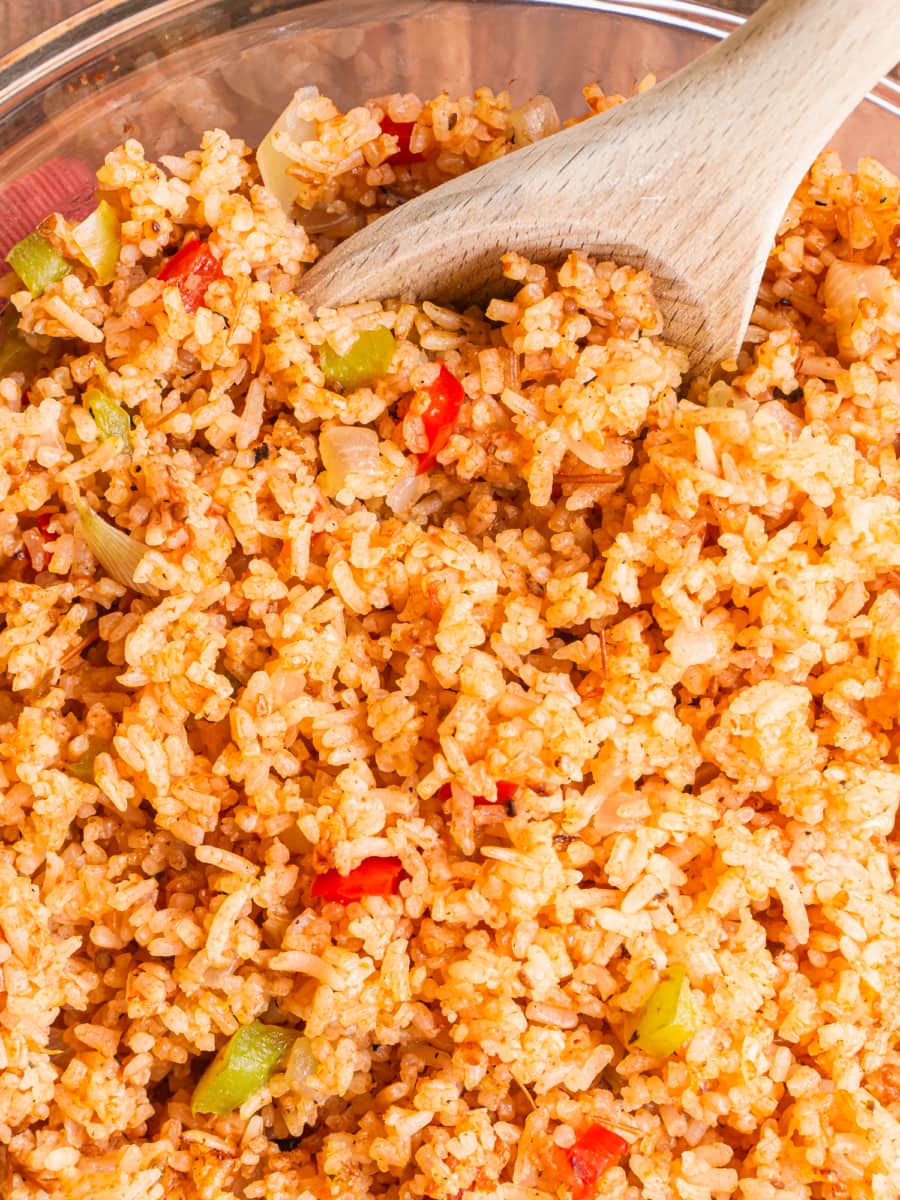 Cilantro Lime Rice
You'll also find my Instant Pot Cilantro Lime Rice. This rice is cooked to perfection and has a tangy lime, cilantro flavor. Another side dish that goes particularly well with Mexican-inspired meals. It's also great for using in tacos, burritos, salads, and more.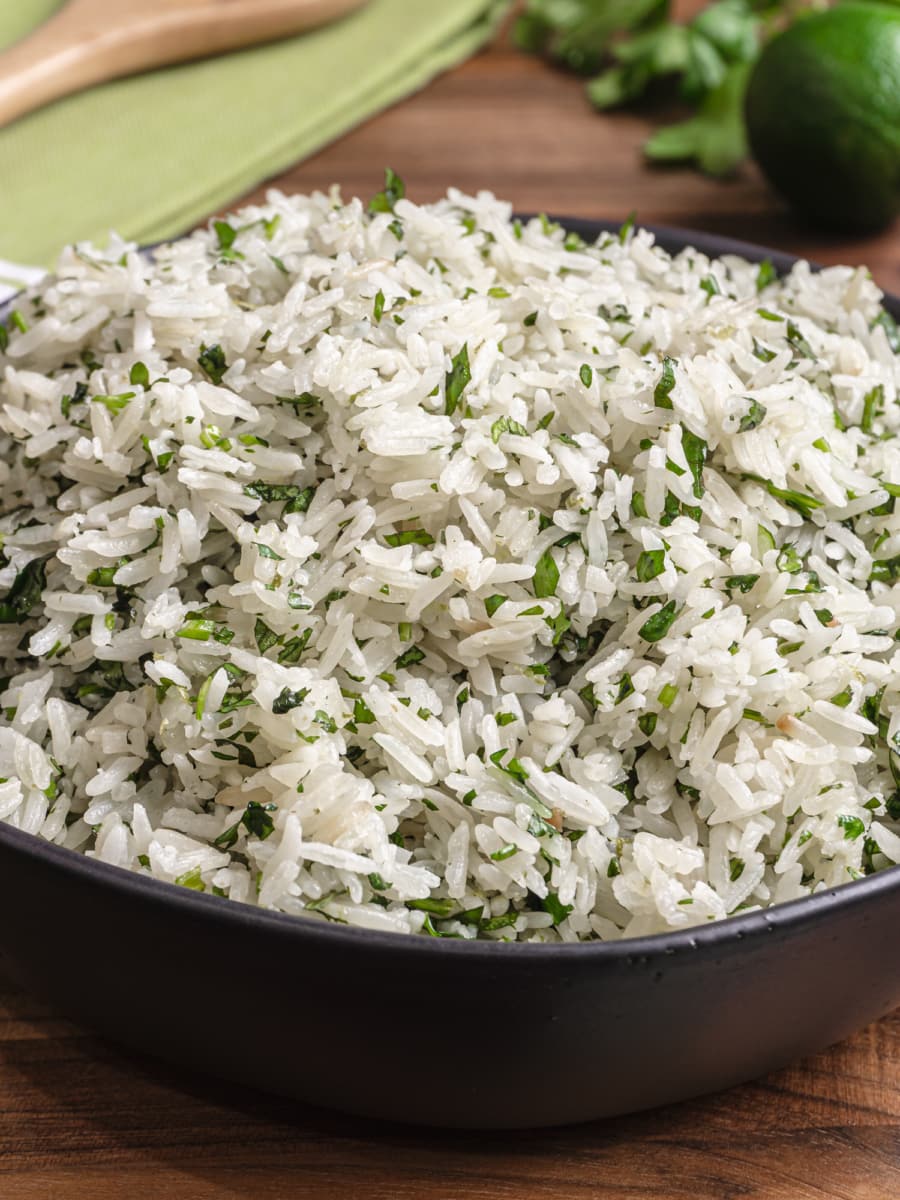 Instant Pot Desserts
Finally, the most enjoyable part of any meal, dessert! And I have an incredible dessert for you this month. This is the month of St. Patrick's Day and, in that spirit, I've created a very special Irish dessert.
Irish Chocoflan
The flavors of my Instant Pot Irish Chocoflan are based on a famous Irish cocktail. This Chocoflan is made with a chocolatey rich Guinness cake that is blanketed with a creamy smooth Bailey's infused flan and drenched in a Jameson Whiskey salted caramel.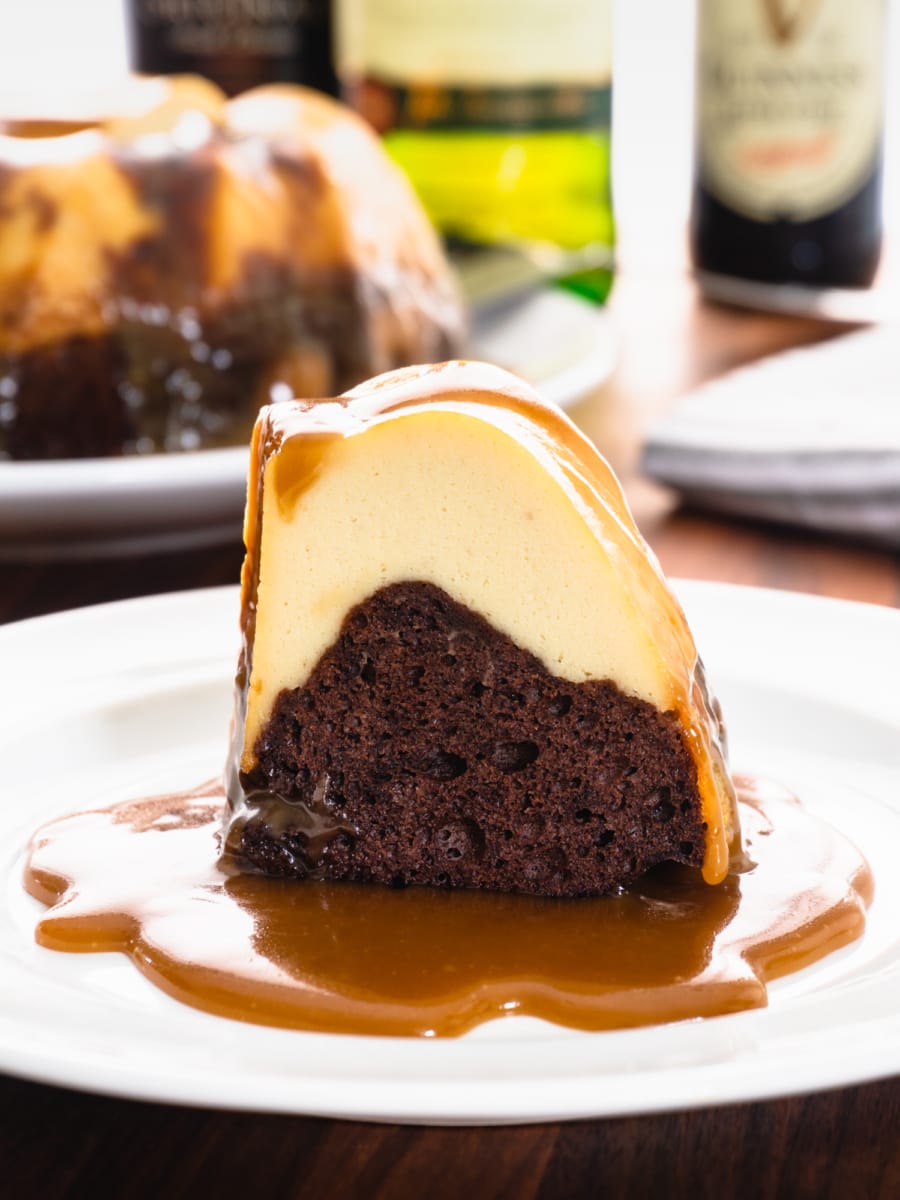 Enjoy this month's meal plan and have a terrific March full of St. Patrick's Day celebrations and Spring Break fun!
Make sure you also check out my latest Instant Pot Meal Plan.
March 2020 Instant Pot Meal Plan
Below the list of recipes, you will find a link to the downloadable calendar and links to all my monthly Instant Pot meal plans.
Download the March 2020 Meal Plan Calendar.
For more Instant Pot Meal Plan ideas for the month of March, check out my archive of March Instant Pot Meal Plans.
Past Instant Pot Meal Plans
Each month I publish a new, updated Instant Pot Meal Plan. So don't miss out on seeing what wonderful dishes I've included in my latest one.
LOOKING FOR A PAST MEAL PLAN?
You can also access all of my previously published Instant Pot Meal Plans through the links below. I handpick the recipes that appear each month, so you will find that each month is unique with its own set of recipes geared specifically toward that month. Plus, on each meal plan page, you can download the printable calendar for that month.