The last month of school is here! And as the school year comes to an end, it seems like our days get busier and busier. With that in mind, I've put some easy meals in my May 2019 Instant Pot Meal Plan. You'll find plenty of easy pastas, sandwiches, and more. Here's what you can expect: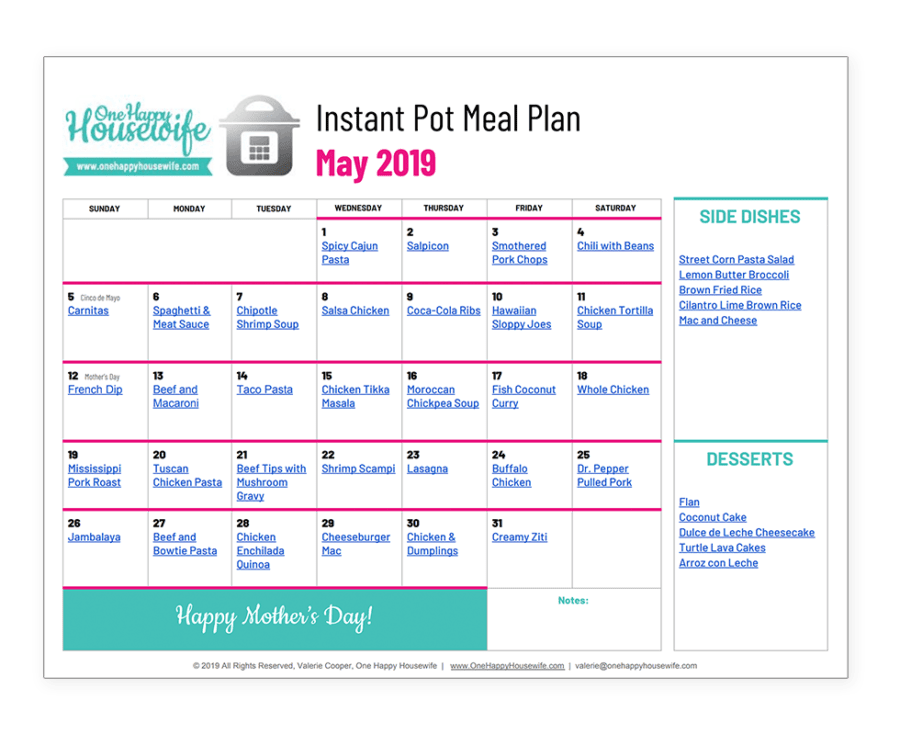 Instant Pot Pasta Recipes
I know that summer is nearing and school is coming to an end for the year, and I know what that means… Lot's of running around to end-of-year school activities. For that reason, you'll find plenty of easy pasta recipes in this month's meal plan.
Spicy Cajun Pasta
To start May off, you'll find my Instant Pot Spicy Cajun Pasta! Wow, this pasta is so delicious, plus it's super easy to make! This dish is so creamy and has andouille sausage. Any dish with andouille sausage is a big plus in my book. And the spices in this recipe make this pasta burst with Cajun flavor.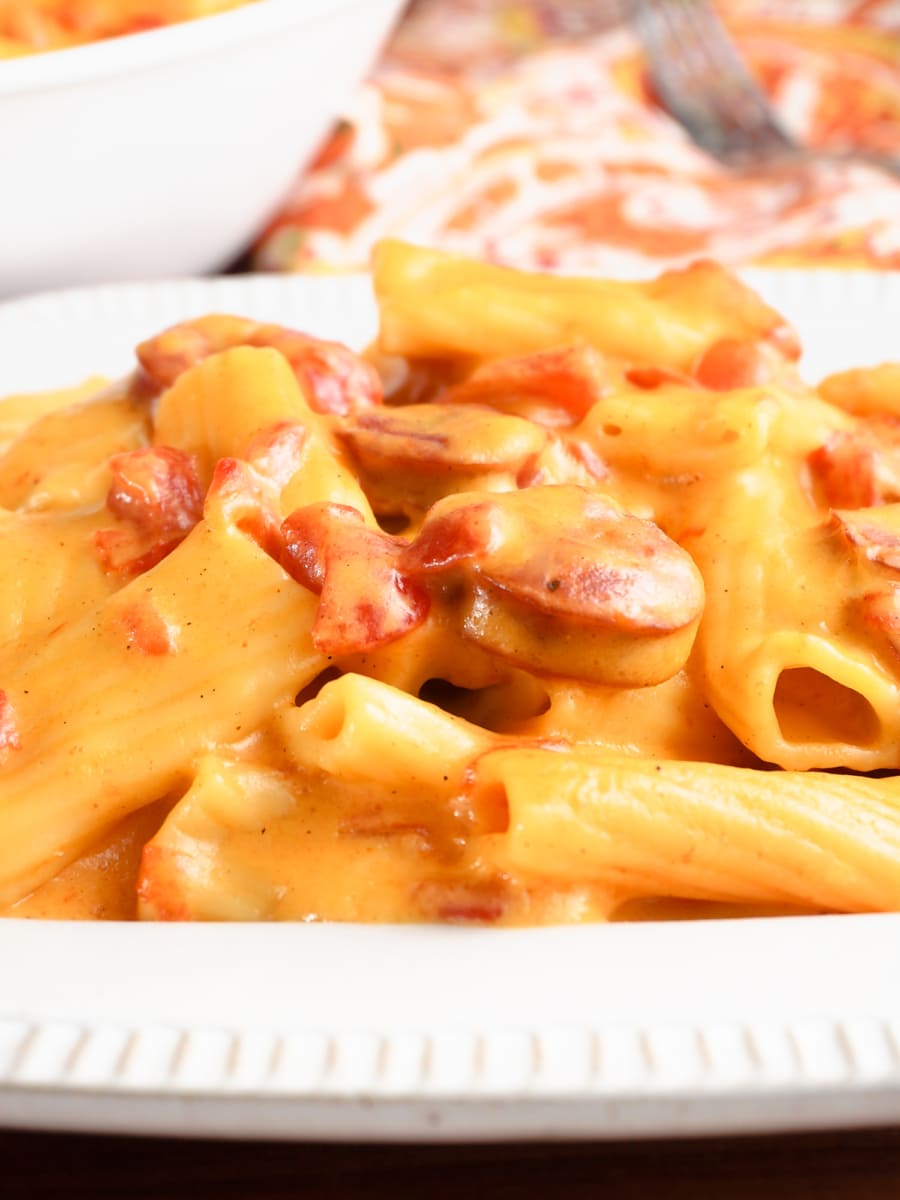 Spaghetti and Meat Sauce
My Instant Pot Spaghetti and Meat Sauce is a traditional Italian dish that's perfect for those busy weeknights when you need to get dinner on the table fast. This is a quick and easy one-pot recipe that's ready in less than 15 minutes. That makes it perfect for a busy school night.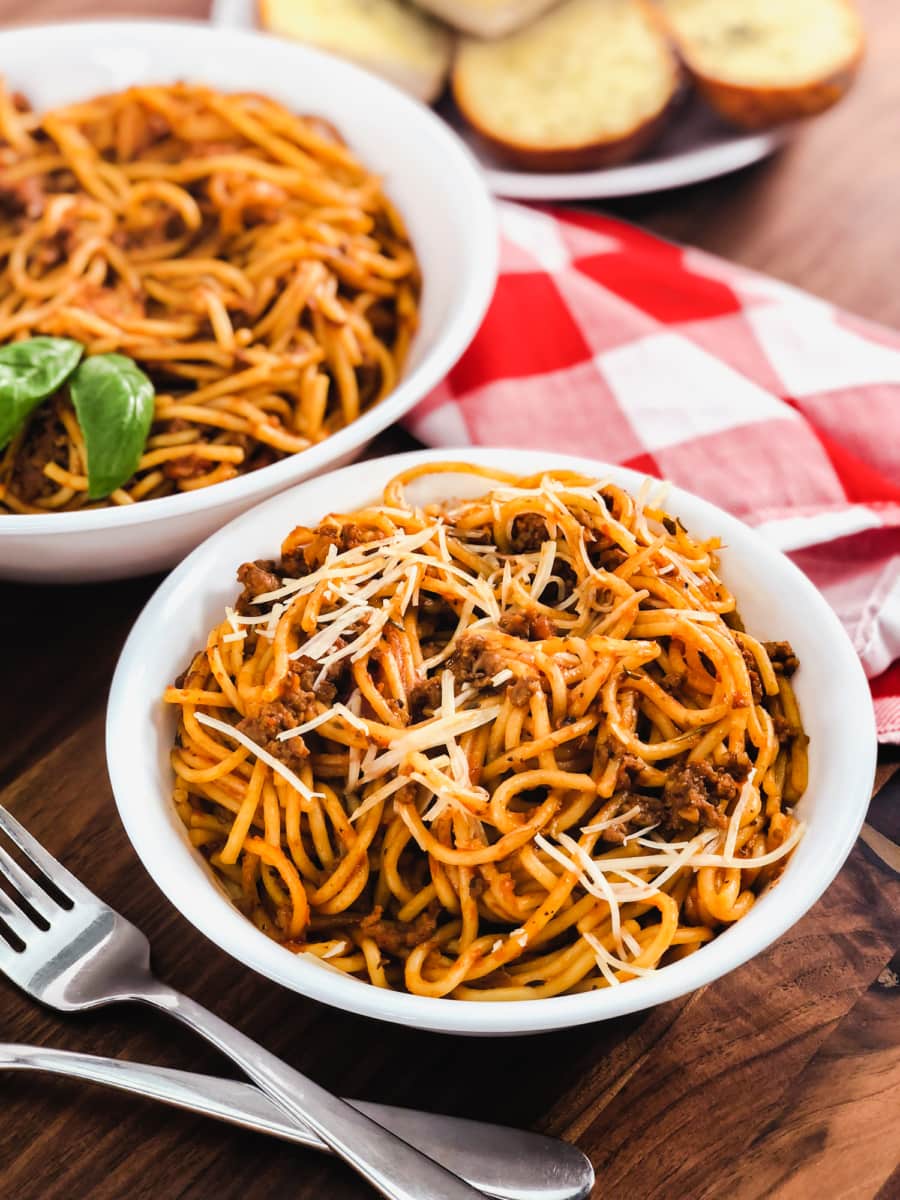 Beef and Macaroni Casserole
My Instant Pot Beef & Macaroni Casserole is another pasta dish that is a super fast to make and is a favorite for the entire family. This one is super hearty, creamy, beefy, and never lasts long. Everyone devours their plates in a flash and then asks for more.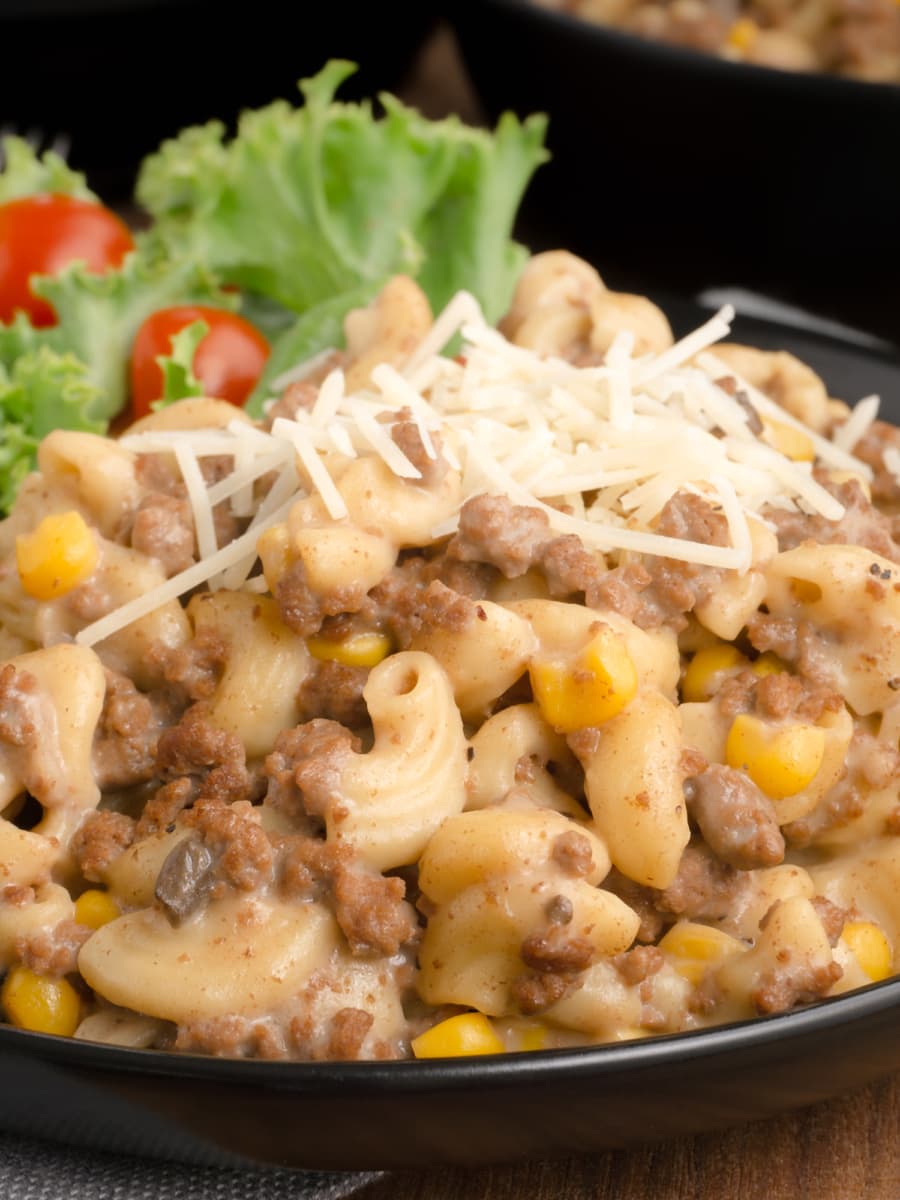 Taco Pasta
If you're looking to add some Mexican flair to pasta night, then try my Instant Pot Taco Pasta. This quick and easy pasta dish explodes with so much delicious Tex-Mex flavor that it will leave your family asking for seconds. I have tons of other taco recipes that you can make in the Instant Pot, so check them out on the blog.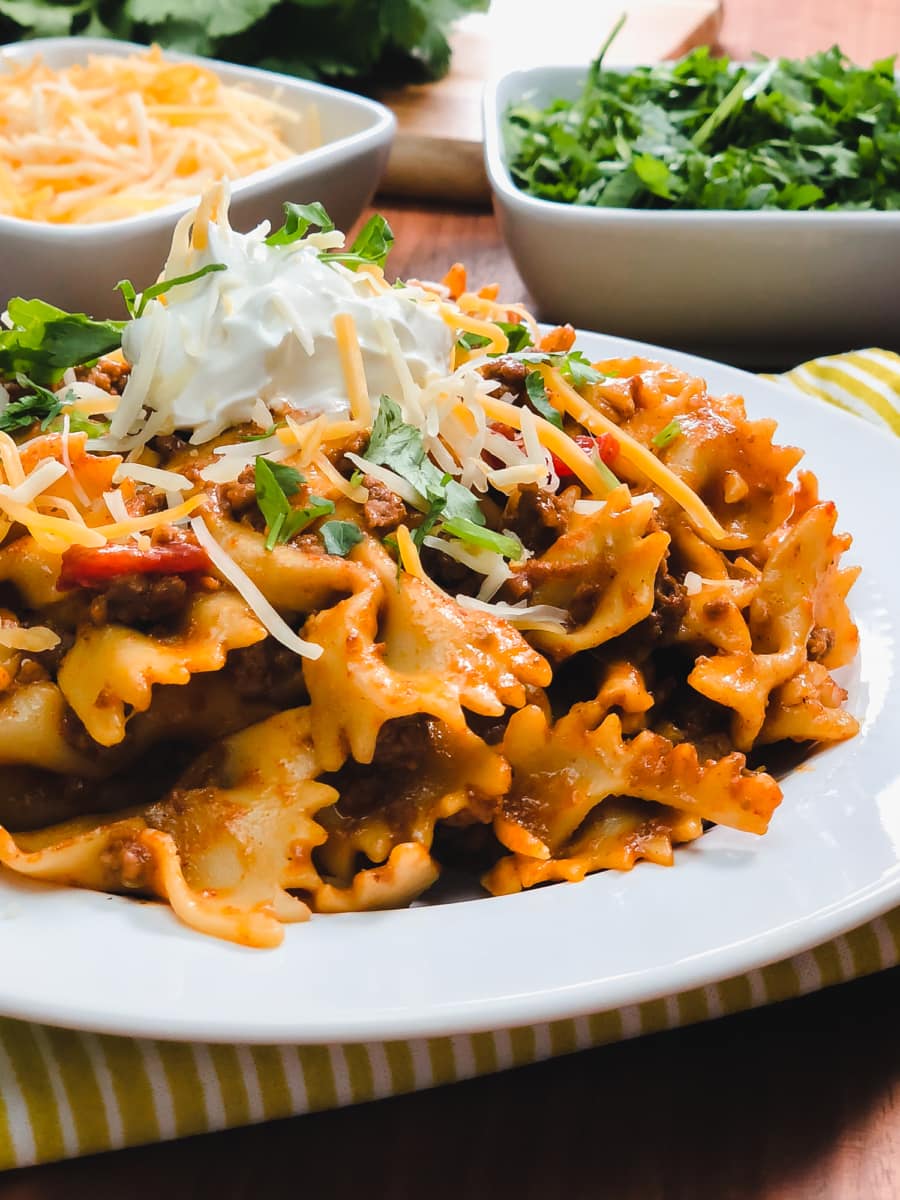 Easy Instant Pot Recipes
With school winding down and end-of-the-year activities in full swing, quick and easy recipes are a must. My Beef and Bowtie Pasta and Cheeseburger Mac recipes are two super quick and easy pasta dishes that everyone loves. And for something other than pasta, my Salsa Chicken and Hawaiian Sloppy Joes are perfect recipes for those chaotic last couple of weeks of school.
Salsa Chicken
I love this Instant Pot Salsa Chicken recipe! It's the simplest of simple recipes. I just throw some chicken breasts in the pot, add a jar of salsa and some chicken stock, close the pot and cook. Within minutes I have a delicious shredded chicken that can be used in a variety of dishes. I like to use this chicken to make chicken tacos, sandwiches, and salads.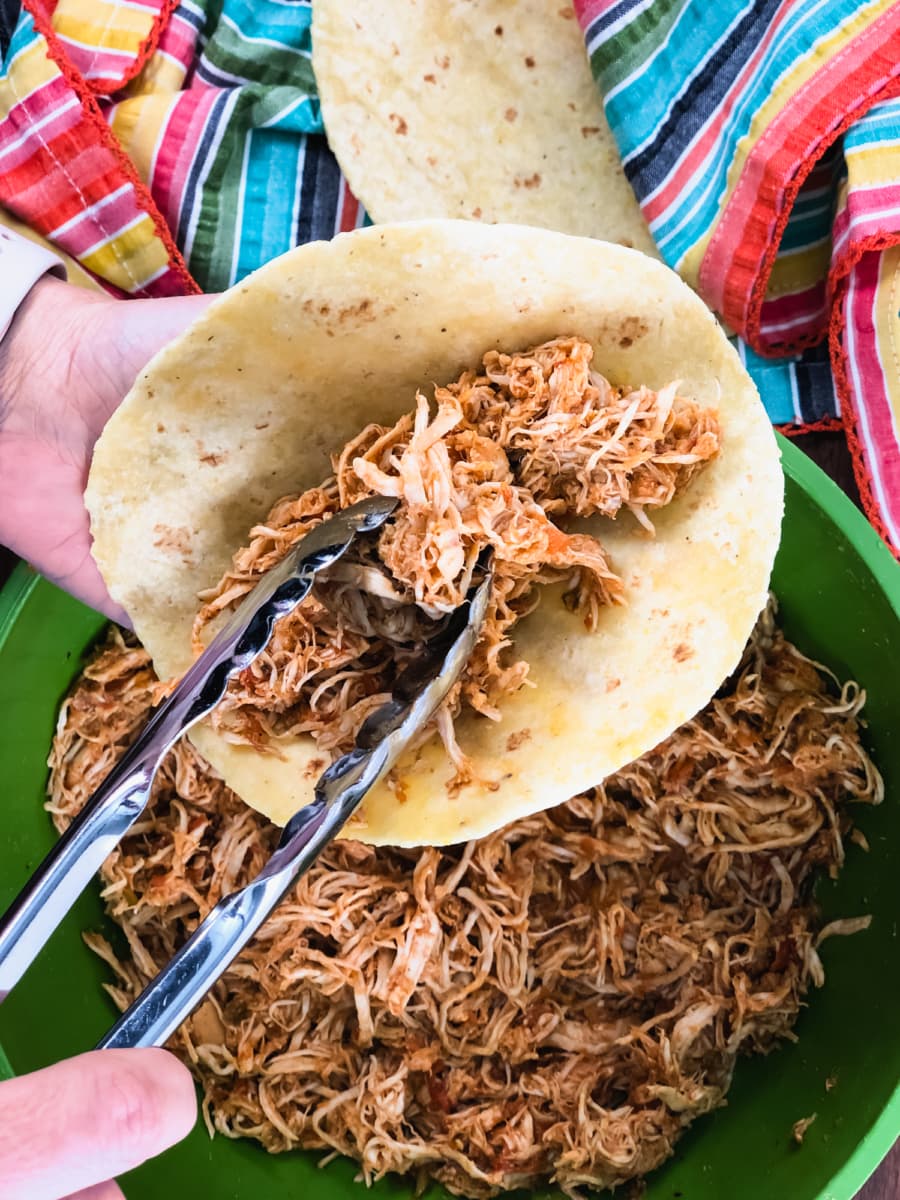 Hawaiian Sloppy Joes
This Instant Pot Hawaiian Sloppy Joes recipe is a tasty island upgrade to the traditional sloppy joe. This is another super simple recipe that is ready in minutes. The pineapple, red and yellow peppers, and sweet onion make these sandwiches a big hit.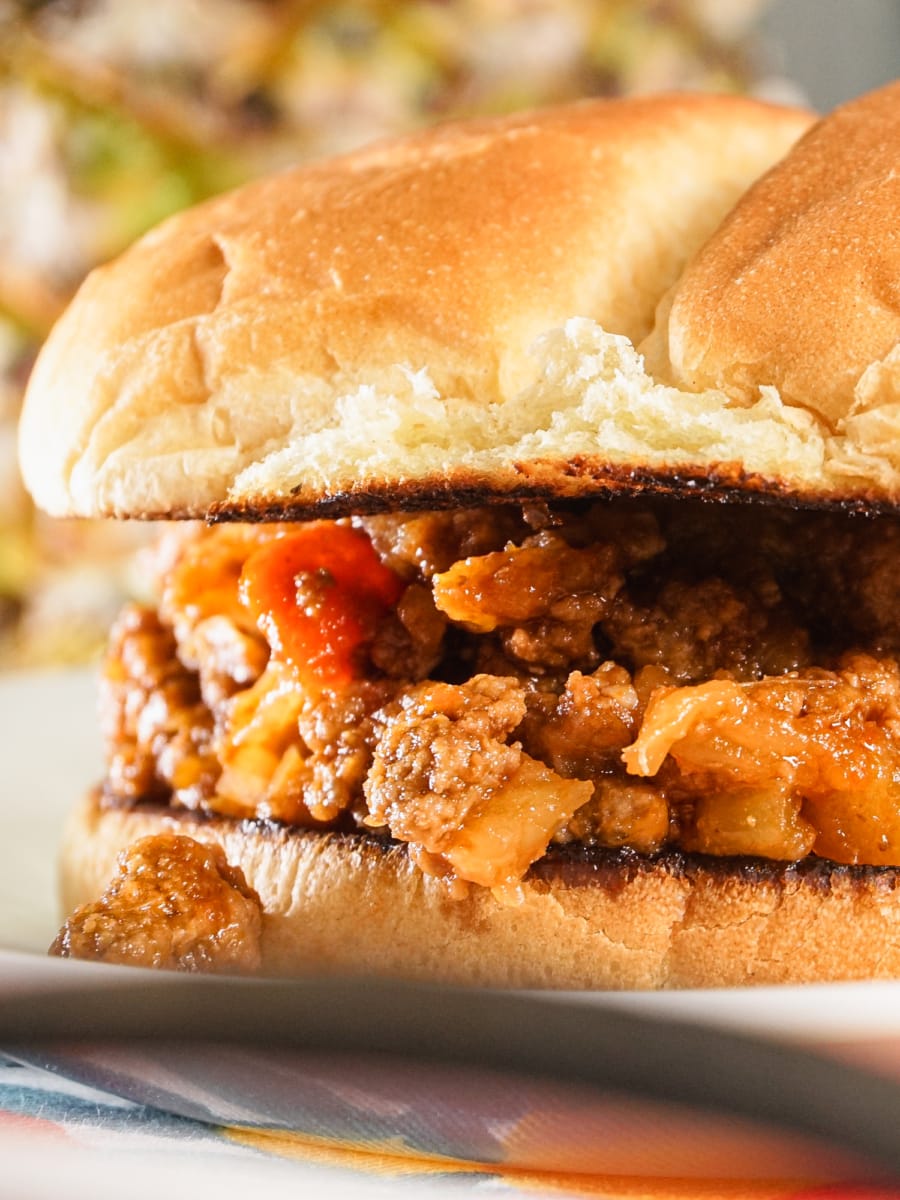 Instant Pot Main Dishes
For those special weekend days when you have a little more time, I've added some extra tasty, extra delightful meals like Lasagna, and French Dip. These two recipes are must-tries. They are both absolutely delicious!
Lasagna
This Instant Pot Lasagna recipe is so creamy and packed full of meaty goodness. Layers upon layers of the most flavorfully seasoned Italian ground beef, creamy cream cheese, and melty mozzarella make this Italian classic an absolute delight. Your entire family will rave about this pasta dish.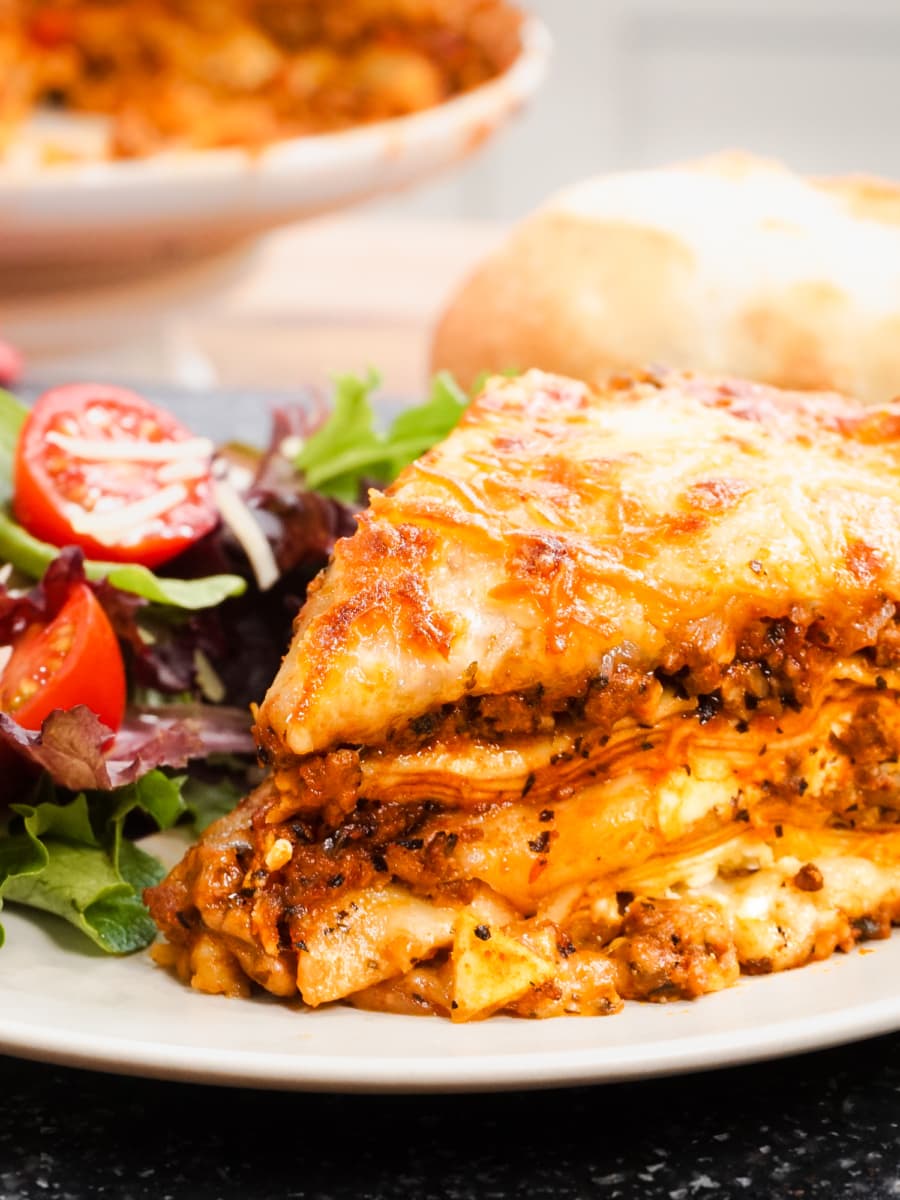 French Dip Sandwiches
Don't get me started on the Instant Pot French Dip. These sandwiches are show stoppers. The moist and tender chuck roast is drenched in au jus and served over crusty bread and topped with melty cheese. These sandwiches are truly exceptional.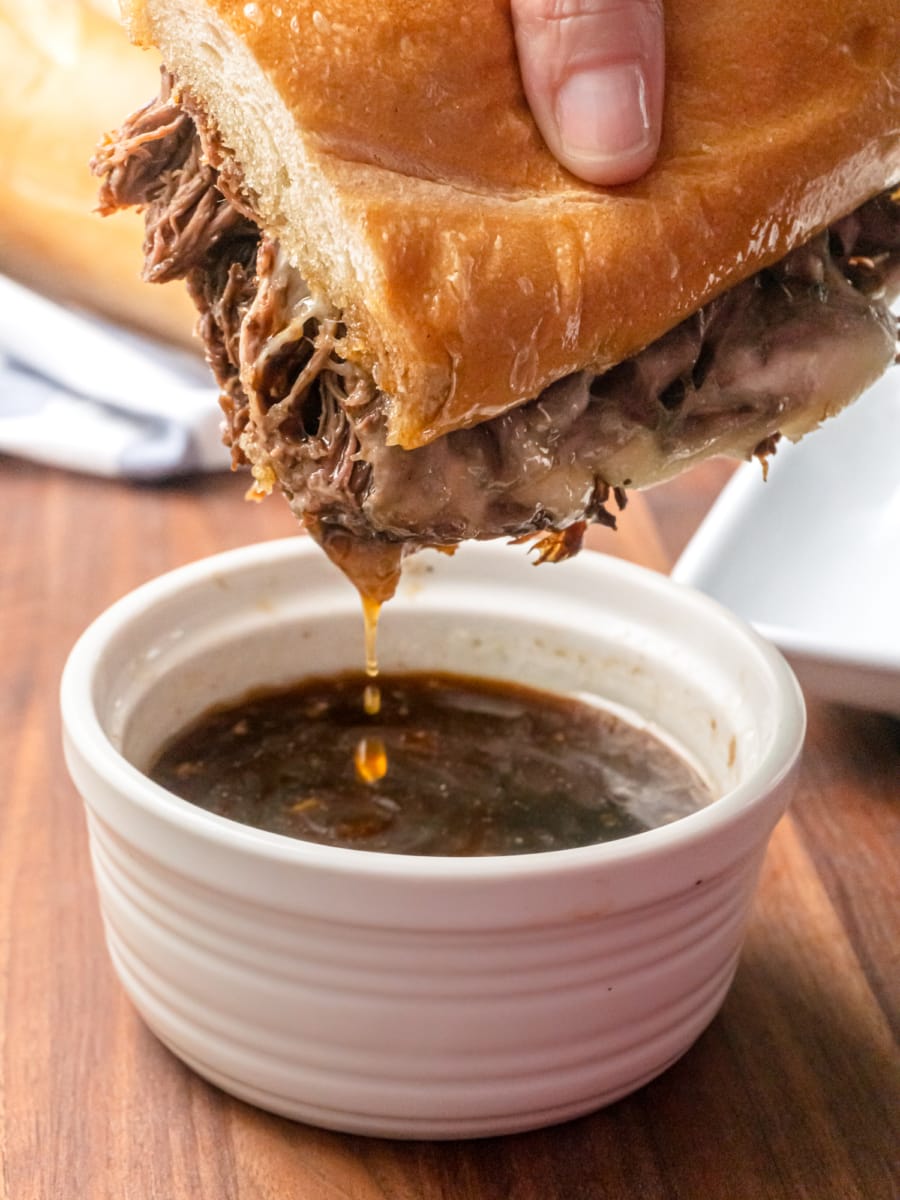 Instant Pot Side Dishes
And don't forget to check out the Instant Pot sides. You'll find my popular Macaroni and Cheese, and Lemon Butter Broccoli. These two delicious side dishes complement just about any main dish that you'd serve.
Mac & Cheese
This is the best Instant Pot Mac & Cheese recipe ever! This pasta dish is so rich and creamy and the special blend of four cheeses makes for a phenomenally flavorful Mac & Cheese. This is the perfect side dish for any weeknight dinner.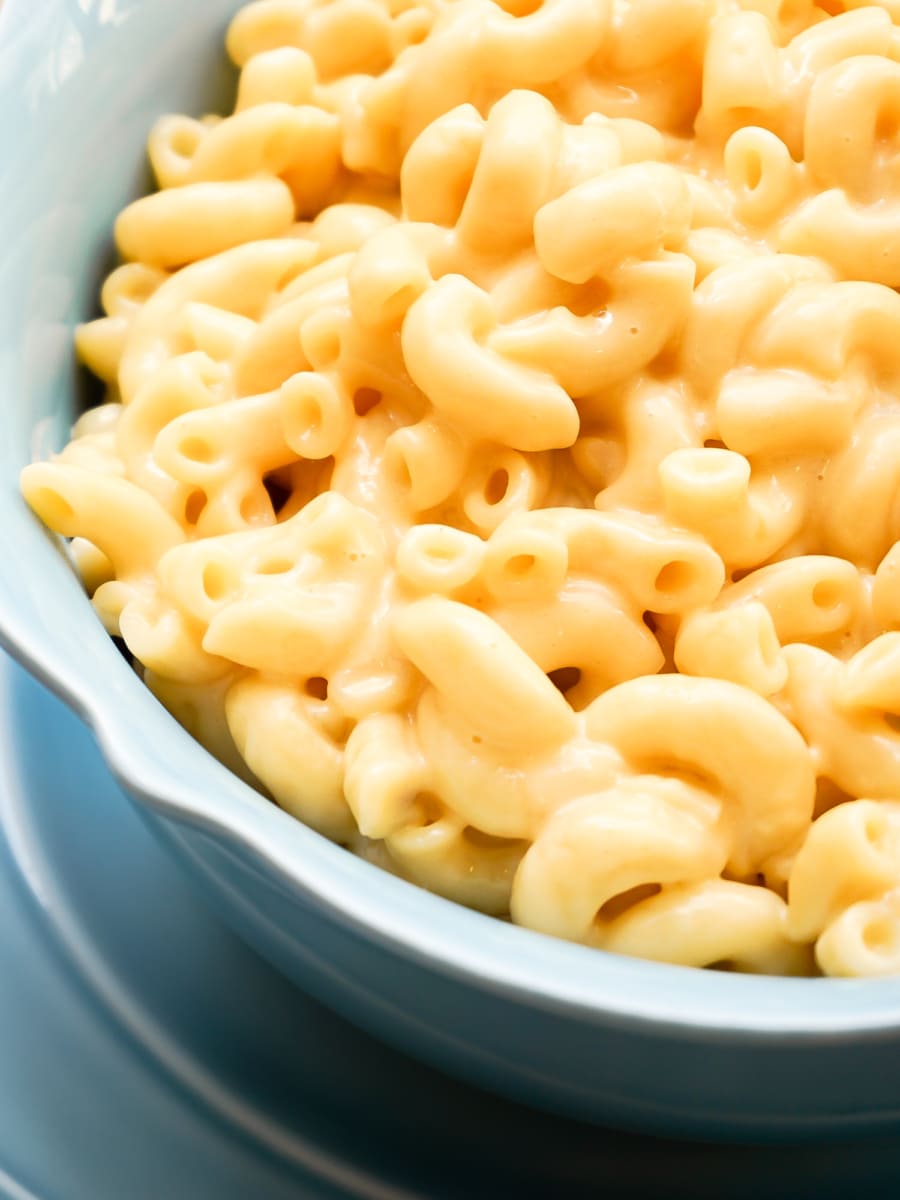 Lemon Butter Broccoli
Looking for something fresh? My Instant Pot Lemon Butter Broccoli recipe is such a wonderful way to give broccoli some bright yummy flavor. You'll steam the broccoli in the pressure cooker and then toss it in the most wonderful lemon butter dressing. It's an outstanding side dish.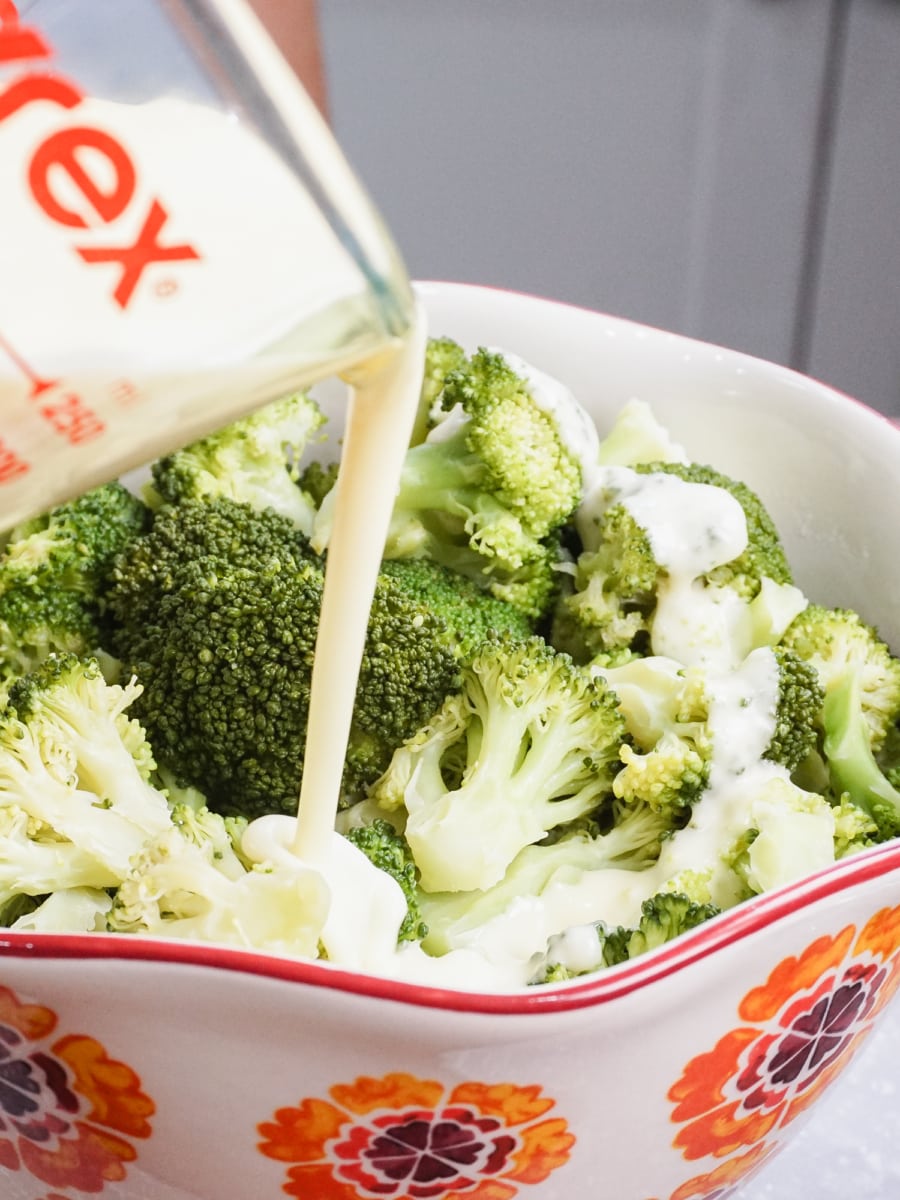 There are also plenty of other side dishes to choose from, so make sure to check them out.
Instant Pot Dessert
No meal is complete without a delicious dessert to follow it up. So, I always provide plenty of wonderful Instant Pot dessert recipes in my meal plans. And this May meal plan is no exception. It is loaded with tons of great dessert options including my Coconut Bundt Cake, Arroz con Leche, and Turtle Lava Cakes. These desserts are all unbelievably delicious!
Coconut Cake
If you're having a small get-together with friends or family, this Instant Pot Coconut Cake is perfect to serve as a treat. This cake is packed full of sweet coconut deliciousness and is perfect severed with a cup of tea.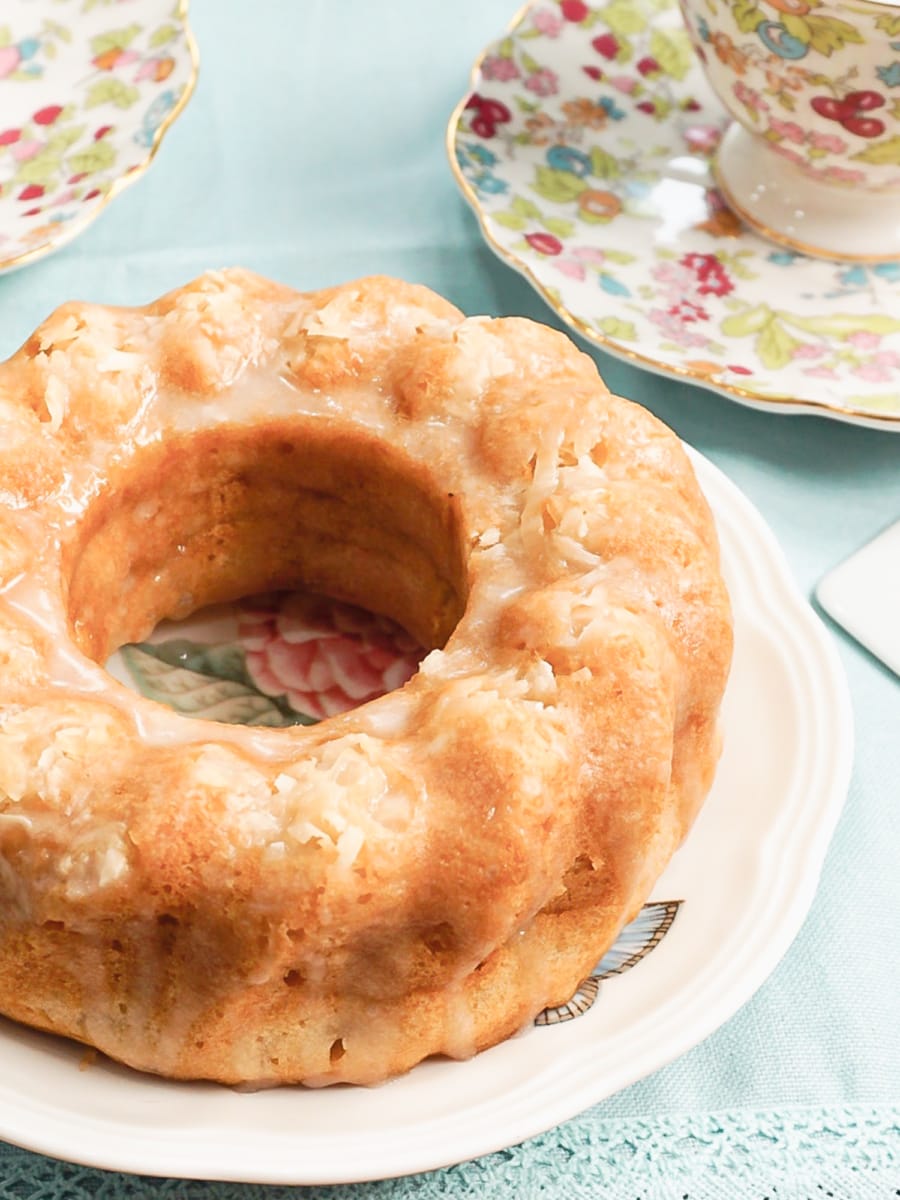 Arroz con Leche
I grew up enjoying this amazingly sweet and creamy dessert. This Instant Pot Arroz con Leche is my pressure cooker version of Honduran rice pudding. I've noticed that when ordering rice pudding at a restaurant, they serve it cold. It's never as good as this recipe, which is served warm. You must try this version.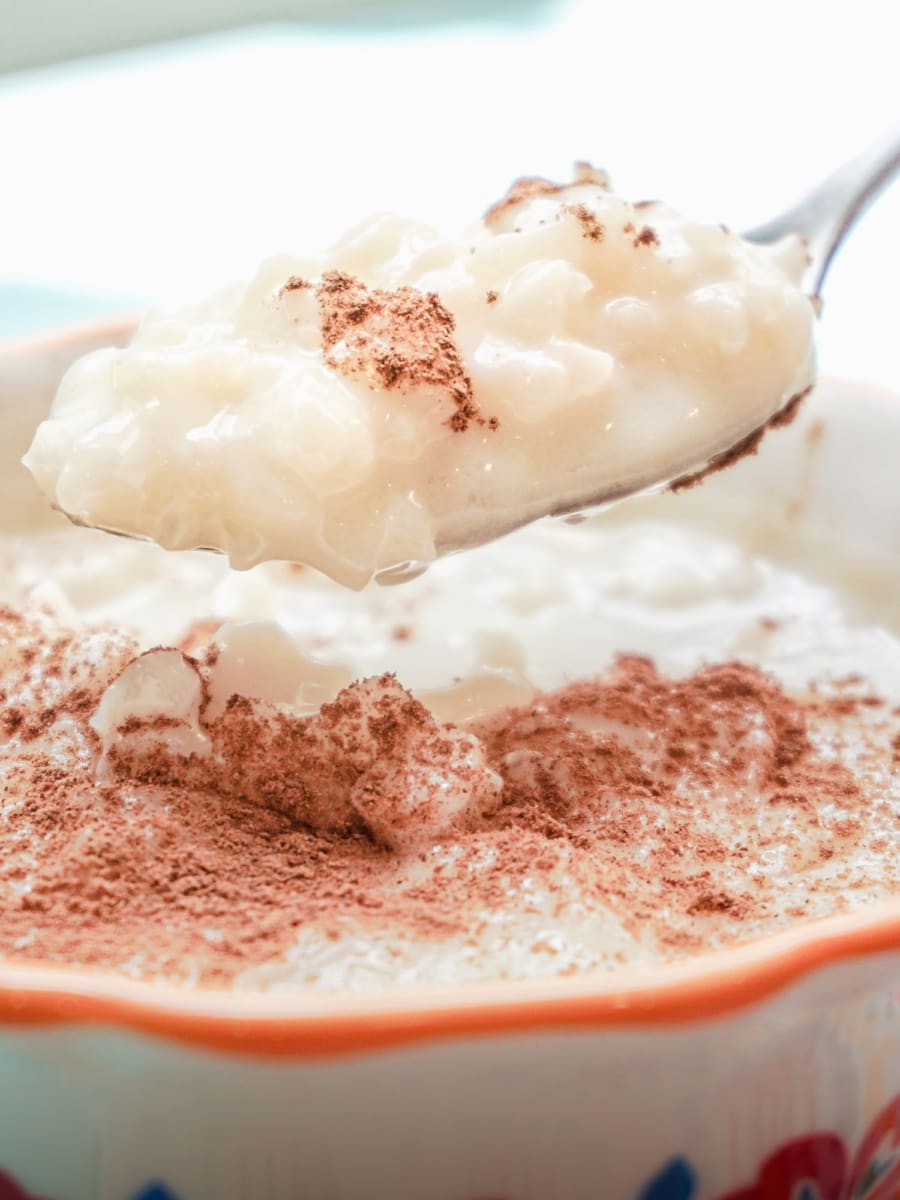 Enjoy the last days of the school year!
Make sure you also check out my latest Instant Pot Meal Plan.
May 2019 Instant Pot Meal Plan
Below the list of recipes, you will find a link to the downloadable calendar and links to all my monthly Instant Pot meal plans.
Main Dishes
These are the dishes for May.
Download the May 2019 Meal Plan Calendar.
For more Instant Pot Meal Plan ideas for the month of May, check out my archive of May Instant Pot Meal Plans.
Past Instant Pot Meal Plans
Each month I publish a new, updated Instant Pot Meal Plan. So don't miss out on seeing what wonderful dishes I've included in my latest one.
LOOKING FOR A PAST MEAL PLAN?
You can also access all of my previously published Instant Pot Meal Plans through the links below. I handpick the recipes that appear each month, so you will find that each month is unique with its own set of recipes geared specifically toward that month. Plus, on each meal plan page, you can download the printable calendar for that month.