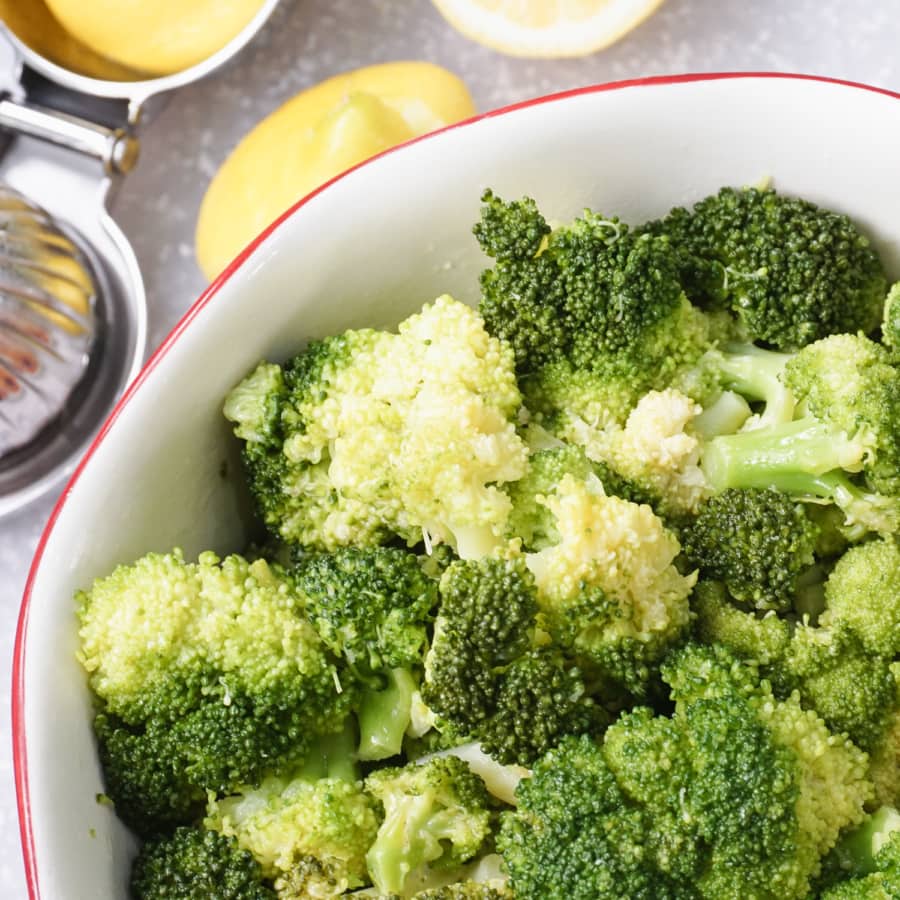 We love broccoli at our house! We love it in all forms! From my littlest to my oldest, everyone is a fan. My little one even eats it raw!
Considering how healthy it is, I am grateful that everyone loves it so much!
This post contains affiliate links. For more information, see my disclosure.
The Tastiest Broccoli Around
I'll admit, broccoli isn't the most flavorful food around. So I know lots of people are always looking for ways to flavor it. Well, this recipe for Instant Pot Lemon Butter Broccoli is just that. Amazingly flavored broccoli!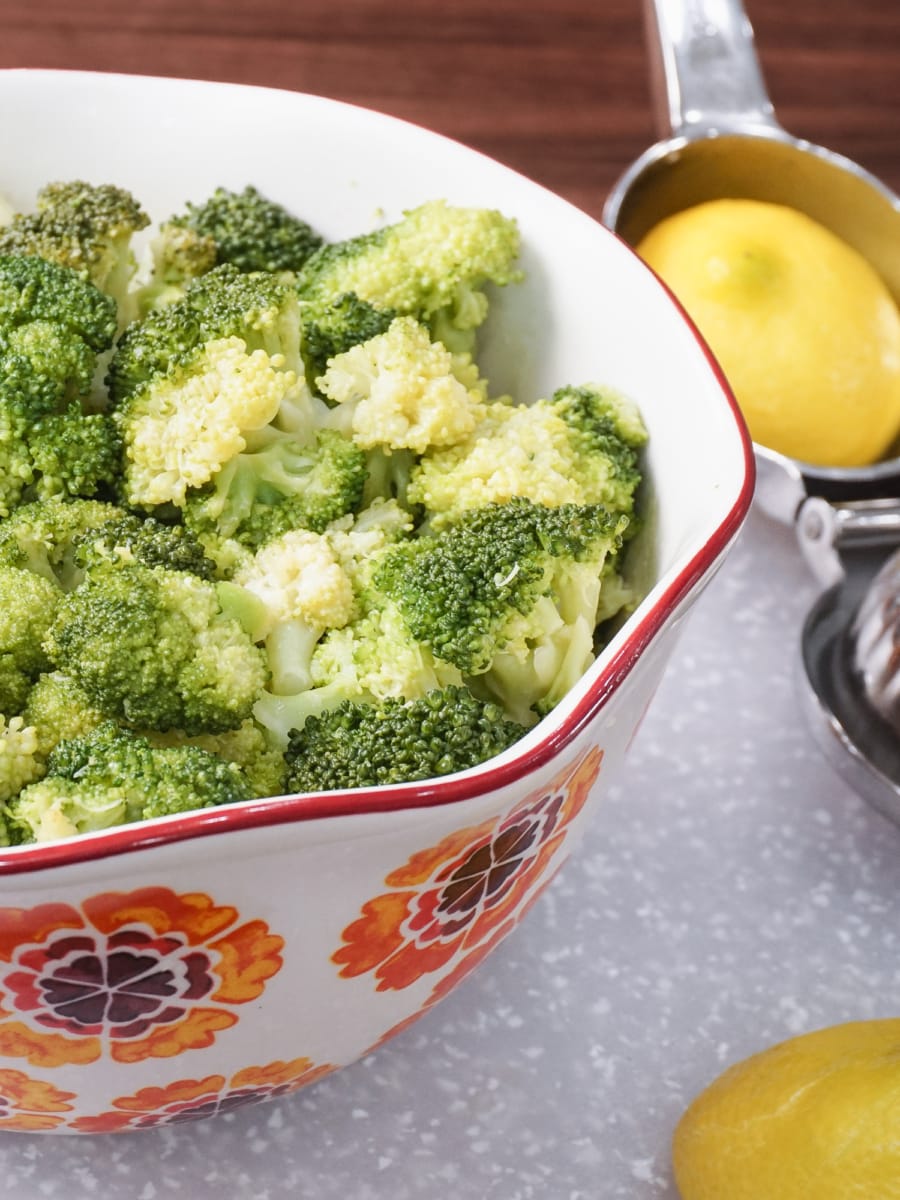 Now, if you're looking to make just plain broccoli, you can simply skip over to my post on how to make the best, steamed broccoli using your Instant Pot. But if you need more flavor then read on!
Essential Items
Here are some essential prep tools, utensils, and appliances I used to make this recipe.
Featured Items
Here is a list of the products featured in this post or products similar to those featured in this post:
28 Must-Have Instant Pot Accessories
Make sure to check out my Ultimate List of Instant Pot Accessories! I've included everything you could ever need to help make your pressure cooking quicker, easier, and even more convenient.
A Delicious Side Dish in a Flash
Making broccoli in the Instant Pot is so easy! It takes no time, and the broccoli comes out perfect! It's a delicious side dish for any meal.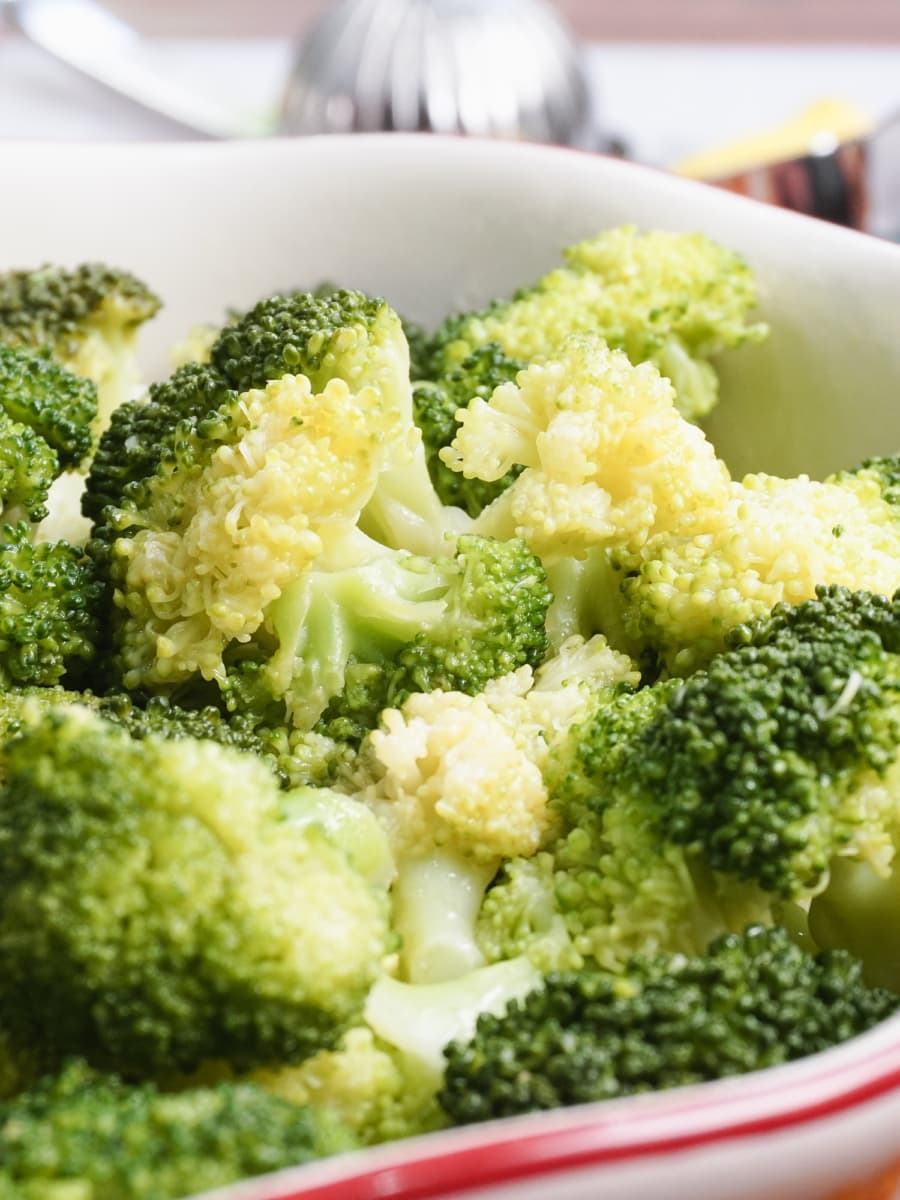 And trust me, this Lemon Butter Broccoli is certain to leave everyone raving!
Lemony, Buttery Awesomeness
I can't begin to tell you how delicious this broccoli is! Oh, the lemon butter flavor is just perfection! It's got just the right sweetness from the butter mixed with the perfect amount of lemony goodness! Yum!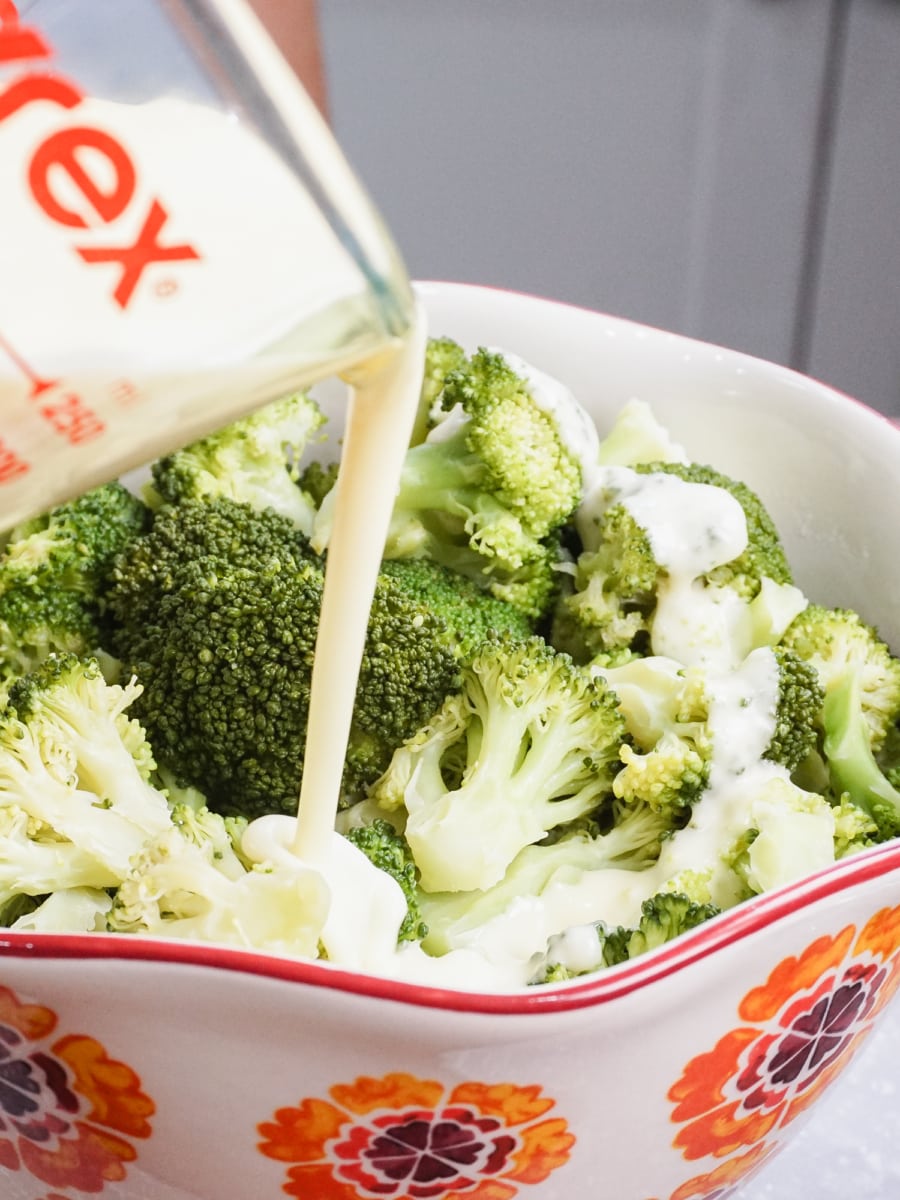 It's a special treat when I make this recipe. We enjoy it so much! The best part is that the Instant Pot makes it easy as pie!
Now it's your turn to give this Instant Pot Lemon Butter Broccoli recipe a try!
Instant Pot Lemon Butter Broccoli
TENDER-CRISP BROCCOLI TOSSED IN A HOMEMADE LEMON BUTTER DRESSING
Serve your next meal with this healthy and tasty side dish. The buttery lemon, garlic flavor is perfect for broccoli.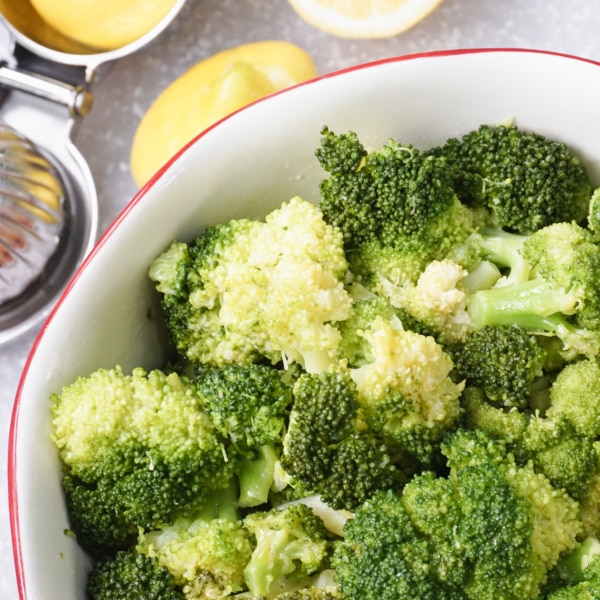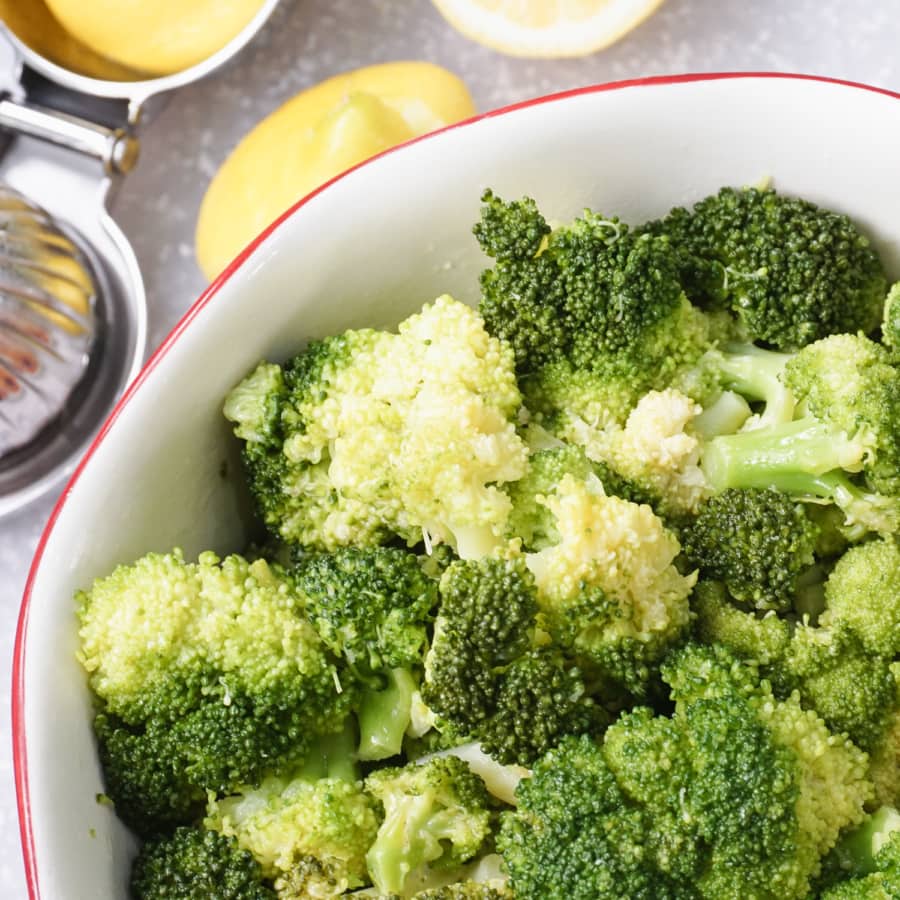 Ingredients
1 head broccoli cut into florets and steamed
Instructions
cook the Brocccoli
Once the broccoli has completed steaming, rinse it under cool water for 5-10 seconds to prevent it from overcooking.

Add to a mixing bowl.
make the Lemon Butter Sauce
Add melted butter, lemon juice, garlic powder and salt to a blender and blend well. I use my NutriBullet for this.

Pour the lemon butter sauce over the broccoli and toss to fully cover all of the florets.
Nutrition Facts
Calories: 129kcal | Carbohydrates: 5g | Protein: 2g | Fat: 11g | Saturated Fat: 7g | Cholesterol: 30mg | Sodium: 317mg | Potassium: 244mg | Fiber: 2g | Sugar: 1g | Vitamin A: 825IU | Vitamin C: 69.2mg | Calcium: 39mg | Iron: 0.6mg
Notes
Works in all pot sizes. This recipe works in all Instant Pots including the 3-quart, 6-quart and 8-quart.