We welcome April amidst uncertainty and being stuck at home. It's because of this that I did my best to include easy recipes with few ingredients in my April 2020 Instant Pot Meal Plan. This is in hopes that you will at least be able to use it as a guide for your planning this month. I hope you stay safe and can use this meal plan to help you get through the month! Here's what you can expect: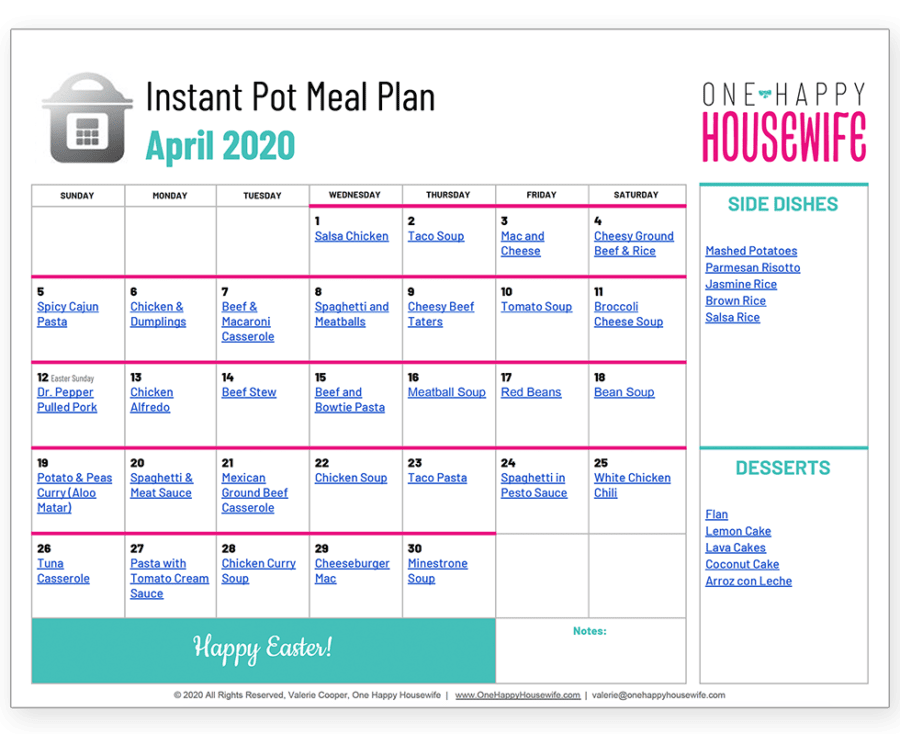 Instant Pot Pasta Recipes
In this April Meal Plan, you'll find so many easy pasta recipes. The glorious thing about pasta recipes is that they are usually quick to make and are always filling. And what's even better, is that Instant Pot pasta recipes don't require draining or dirtying more than one pot.
Spicy Cajun Pasta
You'll find my Instant Pot Spicy Cajun Pasta in the meal plan. This flavorful pasta dish is a perfect dump and cook meal for busy weeknights. It's made with rigatoni pasta and andouille sausage that are covered in a spicy cajun cheese sauce. This dish is seriously loaded with Cajun attitude.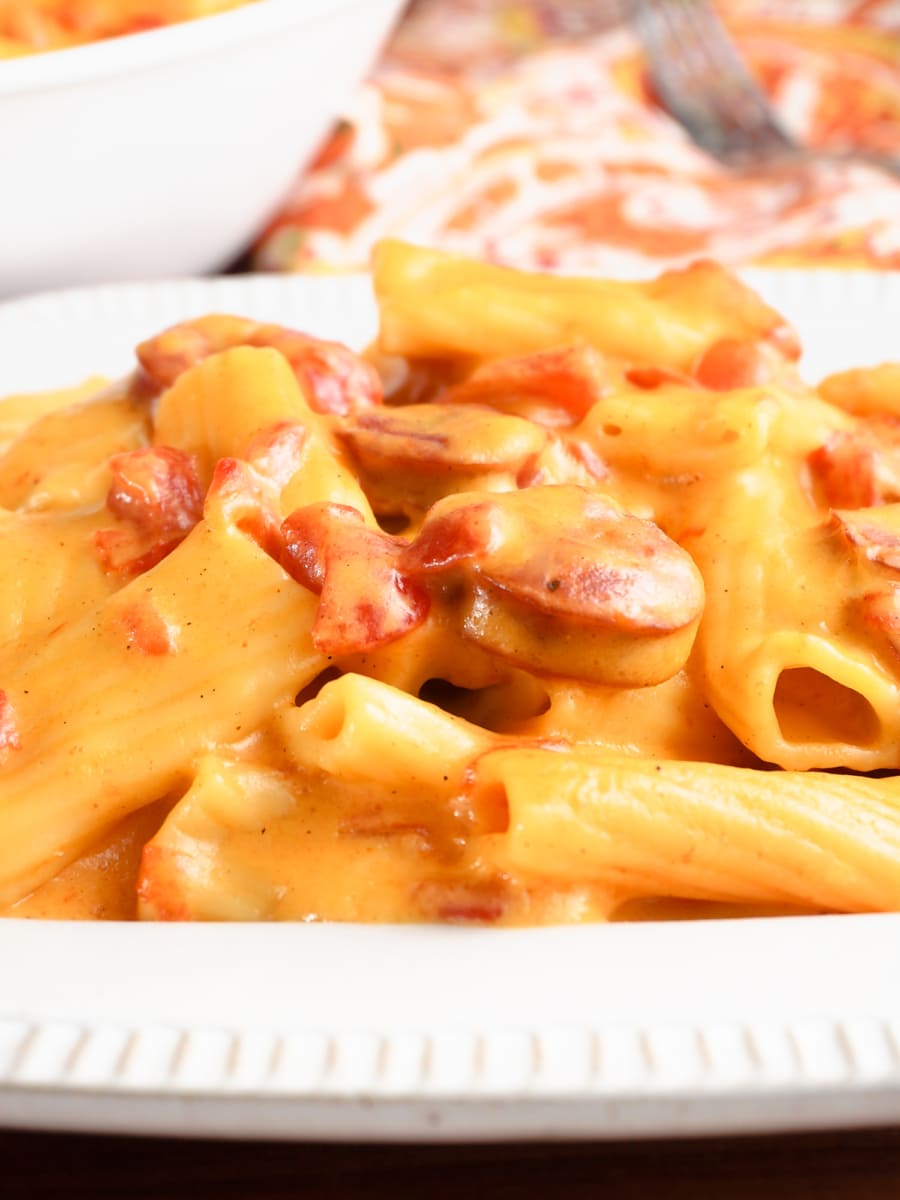 Beef and Macaroni Casserole
My Instant Pot Beef and Macaroni Casserole is another easy pasta dish that's full of flavor. Made with elbow pasta, seasoned ground beef, and sweet corn in a creamy, beefy sauce, this savory pasta dish will hit the spot when you're hungry for something comforting and filling.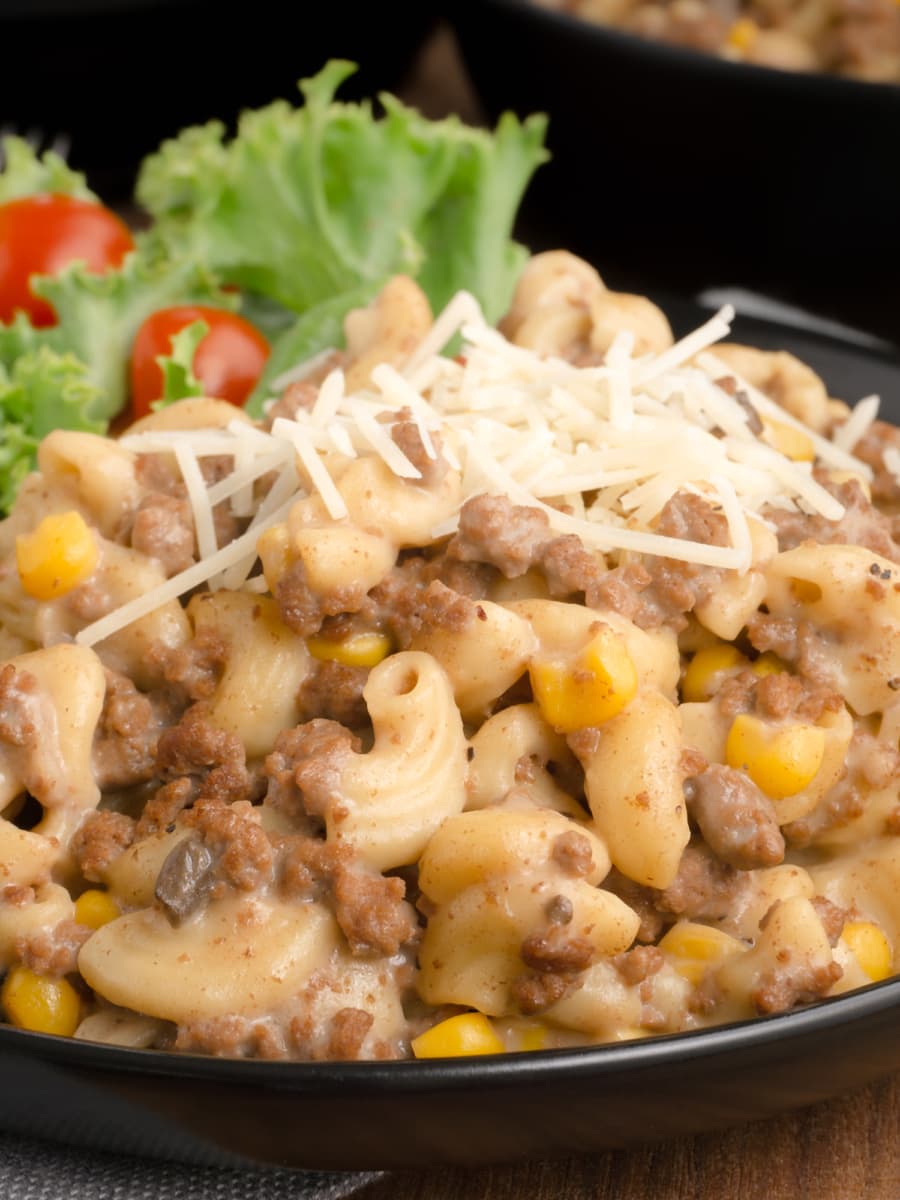 Easy Instant Pot Recipes
Are you looking for easy Instant Pot recipes? I have tons in this April Meal Plan. So, if you're short on time or just don't like making long, involved recipes, then these simple recipes are for you.
Salsa Chicken
My Instant Pot Salsa Chicken is a dump and start meal that only calls for a handful of simple ingredients. Chicken breast, a jar of salsa, and some spices. That's it! That's all you need to make this simple dump and start recipe that's perfect served in tacos, burritos, casseroles, sandwiches, and on salads. Make a batch of fresh homemade guacamole to serve with this chicken if you make tacos.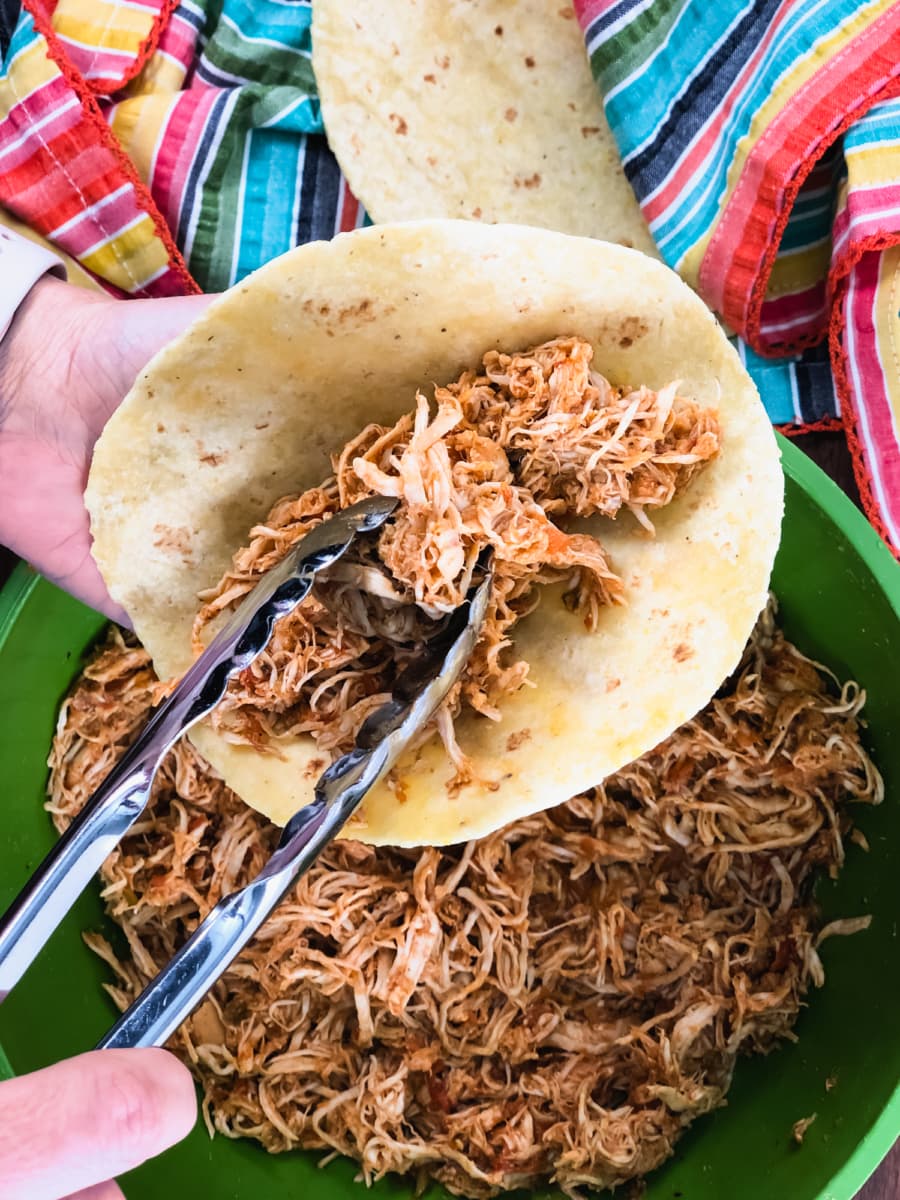 Taco Soup
Want something with south-of-the-border flavor, then try my Instant Pot Taco Soup. This dump-and-start recipe requires very little prep and will give you a taco soup that's loaded with flavor. Made with seasoned ground beef, beans, fire-roasted tomatoes, corn, and green chilis, this soup is rich and hearty. Just add your favorite taco toppings like sour cream, cheese, avocado, and cilantro.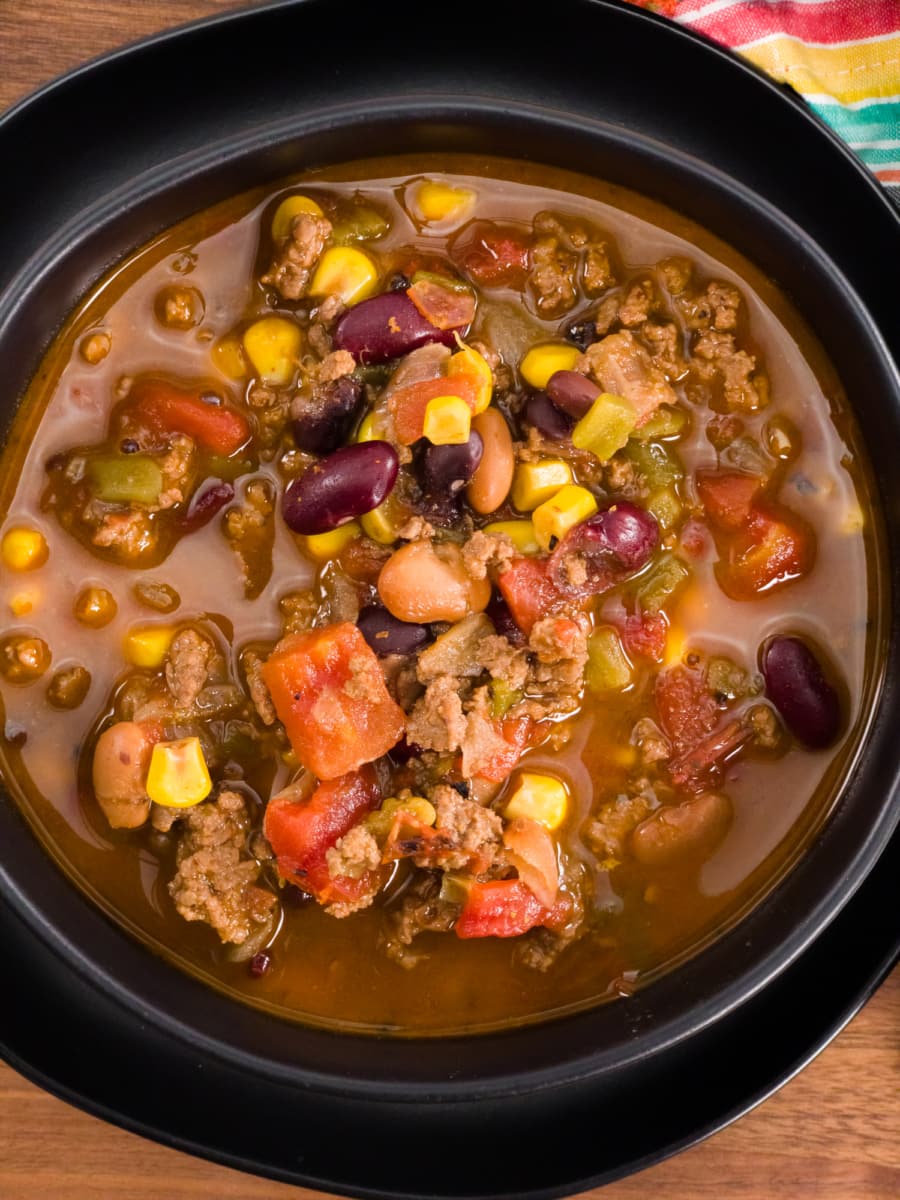 Instant Pot Side Dishes
It's time for some delicious side dishes made in the Instant Pot. I always provide plenty of options for you to choose from so that you can find the perfect match for your meal. And this month I have a new and delicious side that I know you'll love.
Parmesan Risotto
This month's meal plan features my Instant Pot Parmesan Risotto recipe as a warm and comforting side. This quick and easy pressure cooker recipe will let you enjoy this wonderfully creamy risotto with a luscious parmesan flavor in no time. This is a perfect quick side dish that you can enjoy with any meal. Check out all the wonderful sides in this April meal plan.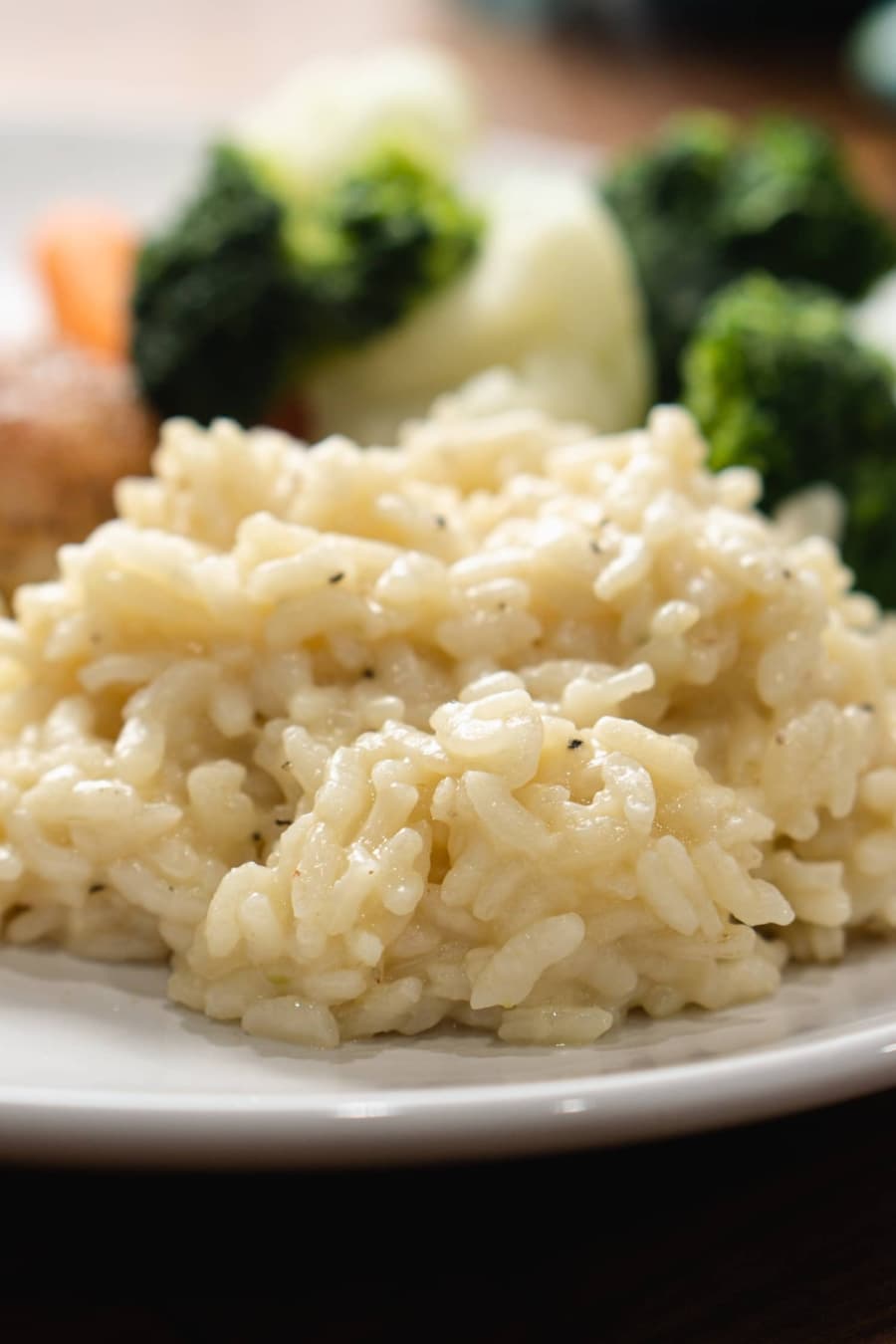 Instant Pot Desserts
For the desserts, I've included some recipes that my readers' rave about, like my popular Flan and Arroz con Leche recipes. You must try them if you haven't yet. I've also included a sweet and delicious cake that I know you will love.
Coconut Cake
You're going to love this absolutely wonderful Instant Pot Coconut Cake. The intense coconut flavor of this cake is so delightful. And, if you want to take it up another level, serve a slice with a scoop of ice cream. Yummy!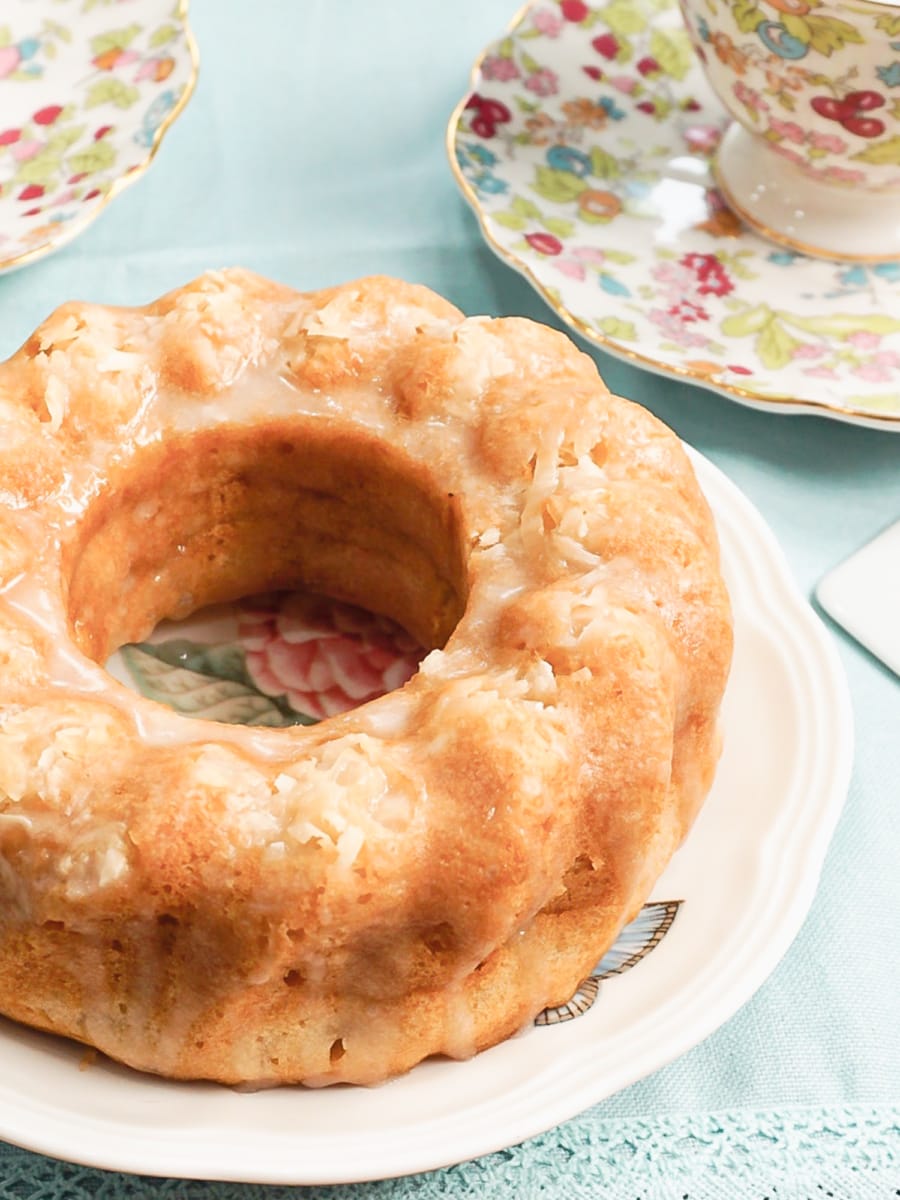 There are even more desserts that are fabulous, so check them out.
Enjoy the meal plan and have a wonderful April!
Make sure you also check out my latest Instant Pot Meal Plan.
April 2020 Instant Pot Meal Plan
Below the list of recipes, you will find a link to the downloadable calendar and links to all my monthly Instant Pot meal plans.
Download the April 2020 Meal Plan Calendar.
For more Instant Pot Meal Plan ideas for the month of April, check out my archive of April Instant Pot Meal Plans.
Past Instant Pot Meal Plans
Each month I publish a new, updated Instant Pot Meal Plan. So don't miss out on seeing what wonderful dishes I've included in my latest one.
LOOKING FOR A PAST MEAL PLAN?
You can also access all of my previously published Instant Pot Meal Plans through the links below. I handpick the recipes that appear each month, so you will find that each month is unique with its own set of recipes geared specifically toward that month. Plus, on each meal plan page, you can download the printable calendar for that month.