April is here, the weather is warming, and spring flowers are in bloom. It's time to get out of the house and get outside and enjoy sun. With that in mind, I created my April Instant Pot Meal Plans to have plenty of easy and delicious options perfect for Spring. You won't be stuck in the kitchen all day making these recipes. Here's what you can expect: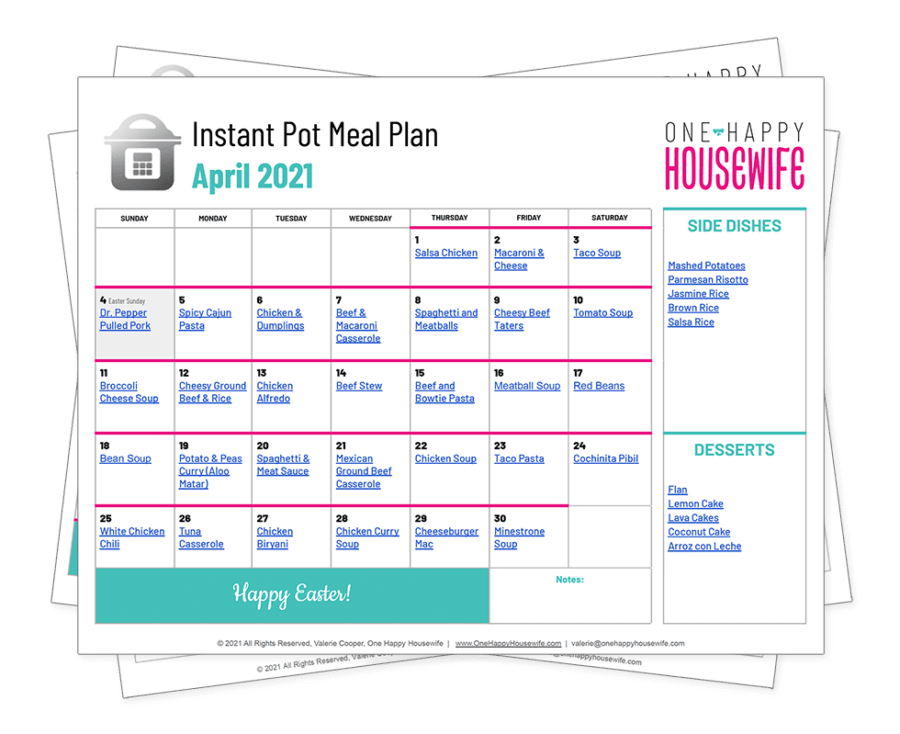 Easy Instant Pot Recipes
My April Meal Plans, just like all of my meal plan, are full of easy Instant Pot recipes. I like to choose recipes that require simple ingredients, minimal prep, and are fast to cook. Some simple and effortless recipes that you'll find in these meal plans are my Salsa Chicken, Taco Soup, and Macaroni and Cheese.
Salsa Chicken
It's hard to find a recipe any quicker or simpler than my Instant Pot Salsa Chicken recipe. You'll just dump a few chicken breasts, a jar of salsa, and some spices into the pot, set it to cook, and that's it. Once the chicken finishes cooking, just shred it. Now you'll have enough flavorful shredded chicken to serve as tacos, stuff in burritos, or make sandwiches or salads with. It's a perfect quick and versatile meal that can save you loads of time.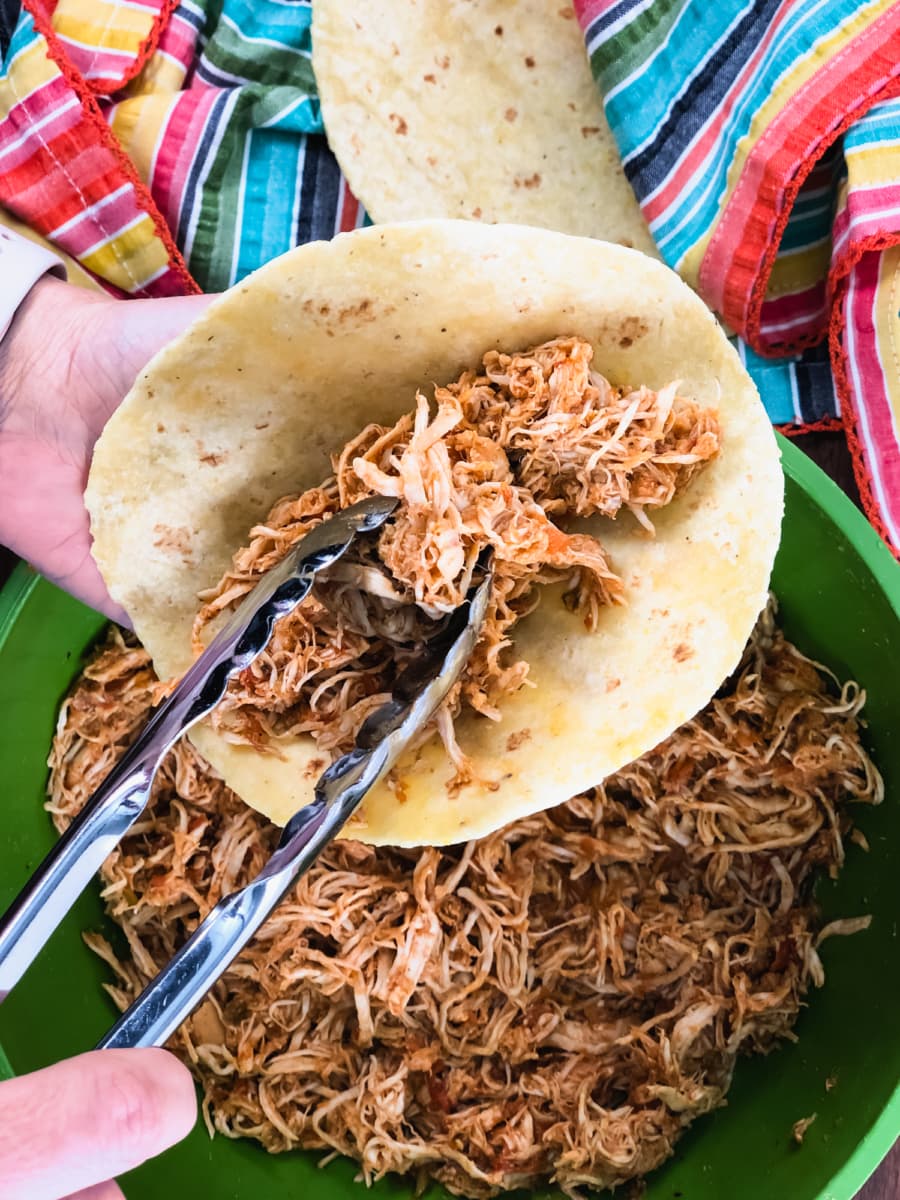 Taco Soup
My Instant Pot Taco Soup recipe is another super simple recipe that will save you time thanks to the Instant Pot. After sauteing and seasoning the ground beef, just dump the rest of the ingredients in the pot and set the cooking time. That's it! Serve topped with a dollop of sour cream, some shredded cheese, diced avocado, cilantro, and a few splashes of Tabasco.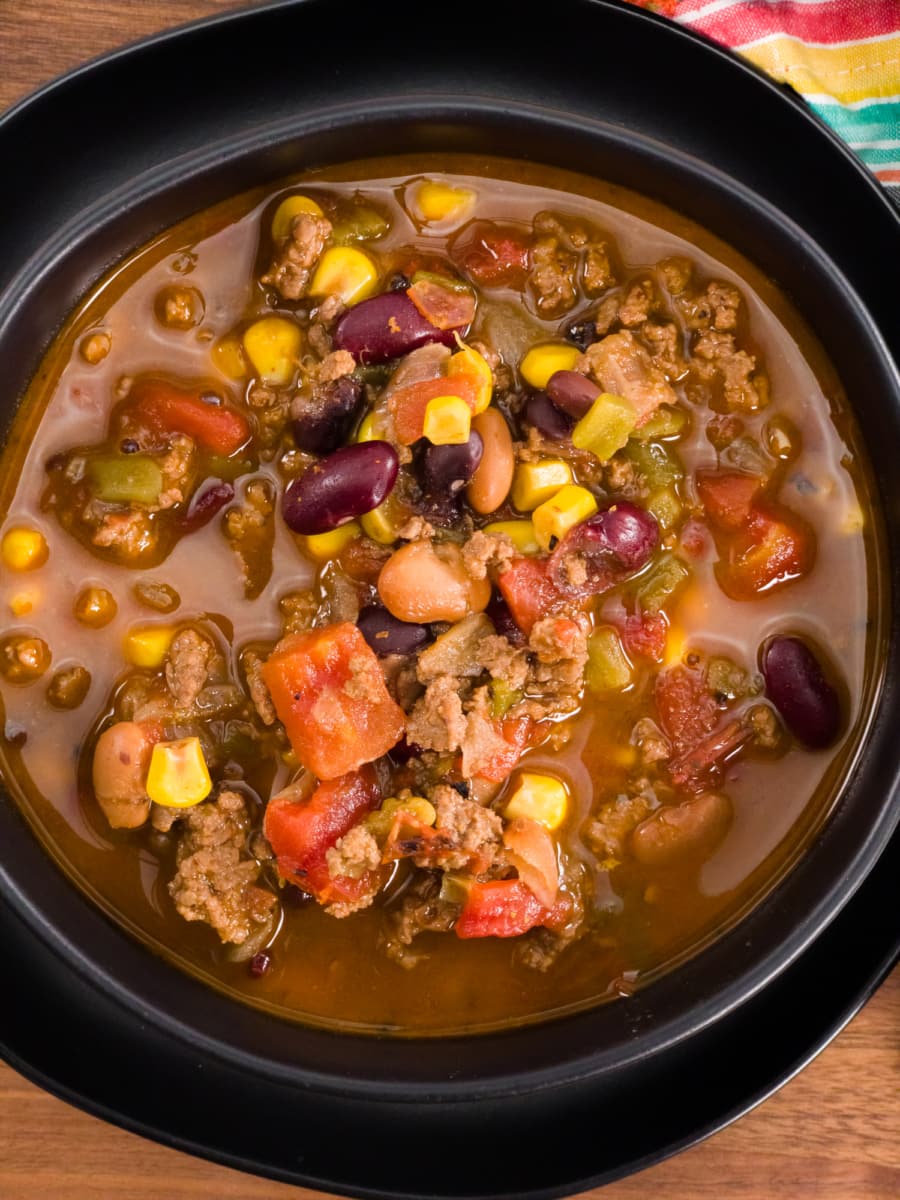 Mac & Cheese
Instant Pot Macaroni and Cheese is another simple dump-and-start recipe that's ready in no time. This cheesy pasta dish can be enjoyed as a main dish or as a side. And what's best about Mac and Cheese is that kids always love it. There is never any complaining when I serve this on my kid's plates. Speaking of kid-friendly recipes, I have tons more on my April Meal Plans.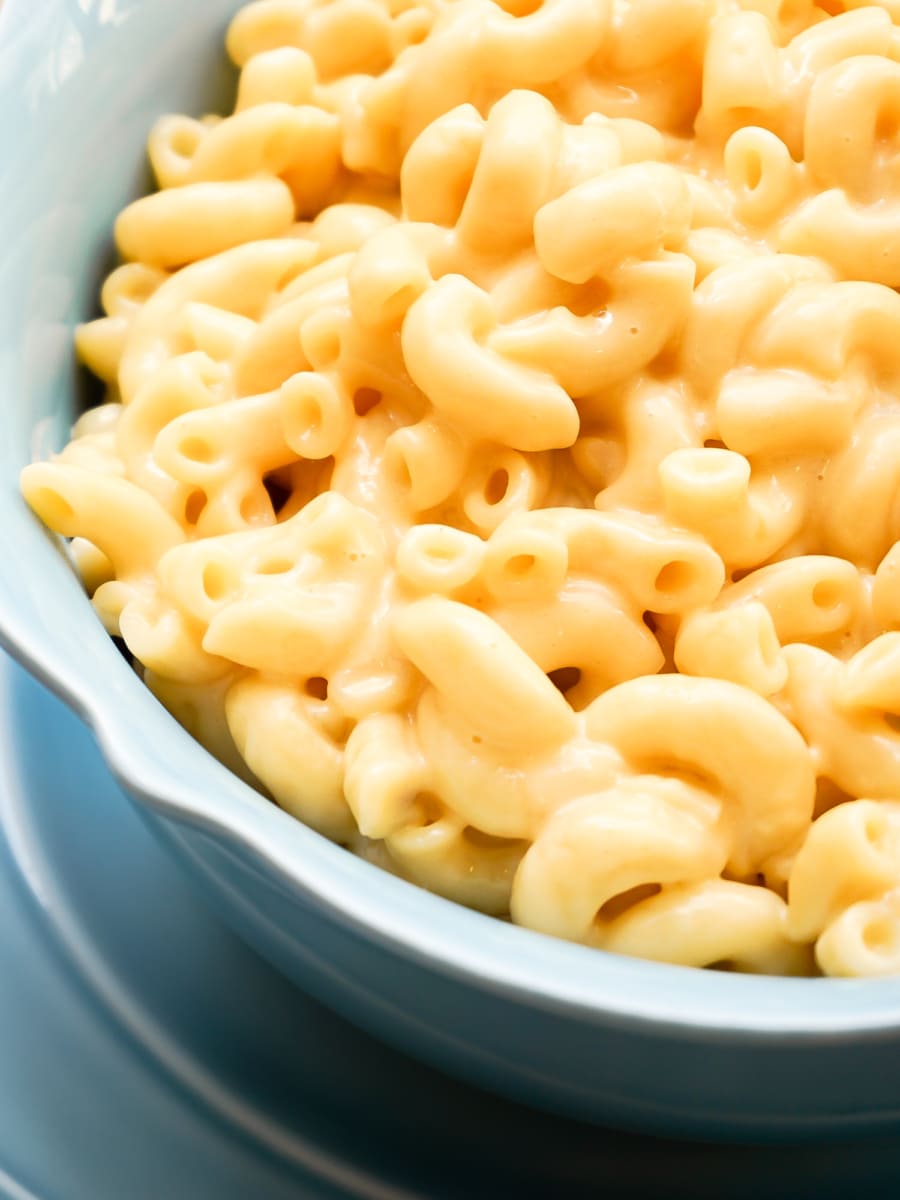 Kid-Friendly Instant Pot Recipes
Looking for kid-friendly Instant Pot recipes? I always include loads to recipes that the kids will love. Some of my kid's favorite recipes are Beef and Macaroni Casserole, Beef and Bowtie Pasta, Spaghetti and Meat Sauce, and Taco Pasta.
Beef and Macaroni Casserole
The Instant Pot Beef and Macaroni Casserole is a recipe I've been making since my first year of marriage, over 20 years ago. It's so simple and so delicious, and it's one of my kid's absolute favorite meals. This pasta dish is super hearty, creamy, and flavorful. And the little kernels of crispy sweet corn in each bite are fantastic. We like to top ours with parmesan cheese. Yum!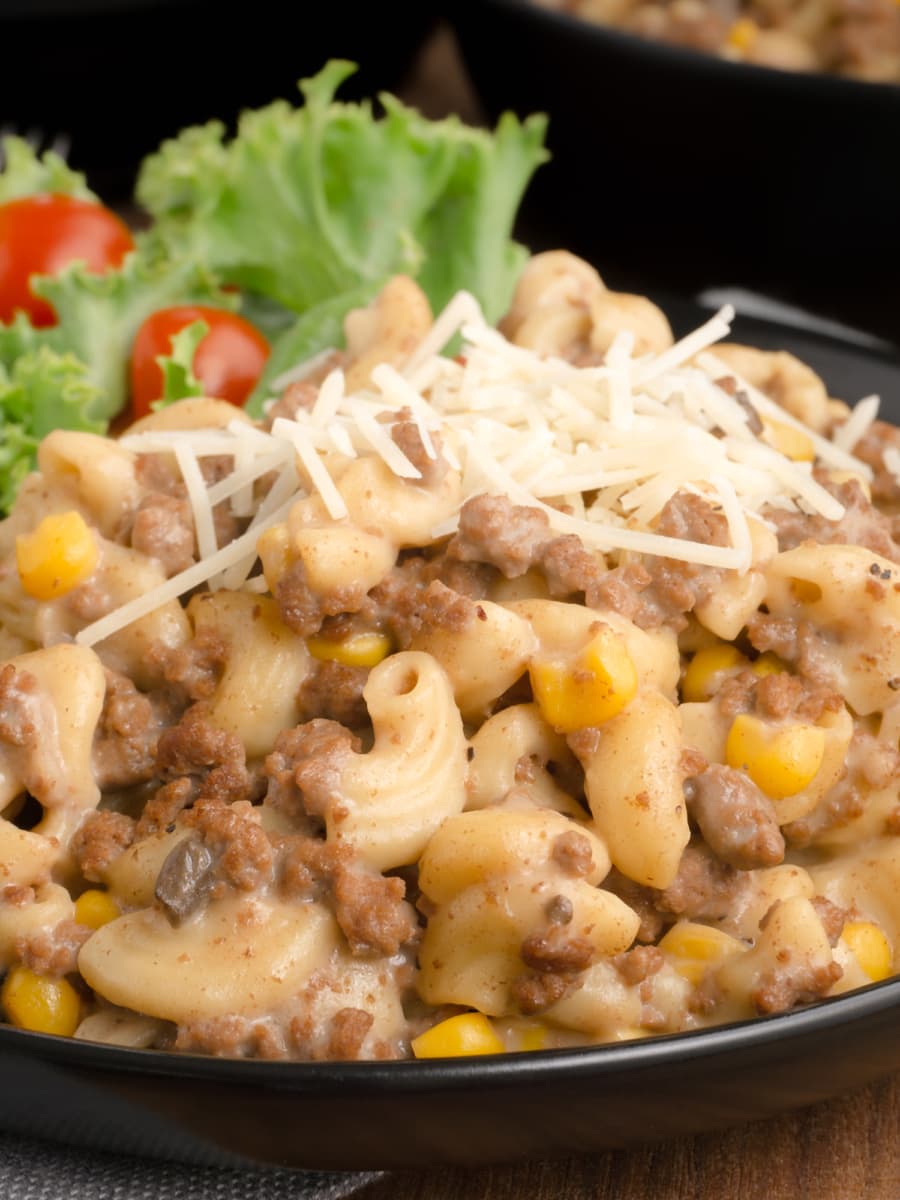 Beef & Bowtie Pasta
The Instant Pot Beef and Bowtie Pasta is a crazy simple dish that's ready in no time. This is my smallest one's favorite. The farfalle pasta is made with seasoned ground beef and a wonderful creamy red sauce. My little one devours this tasty pasta dish and always asks for more.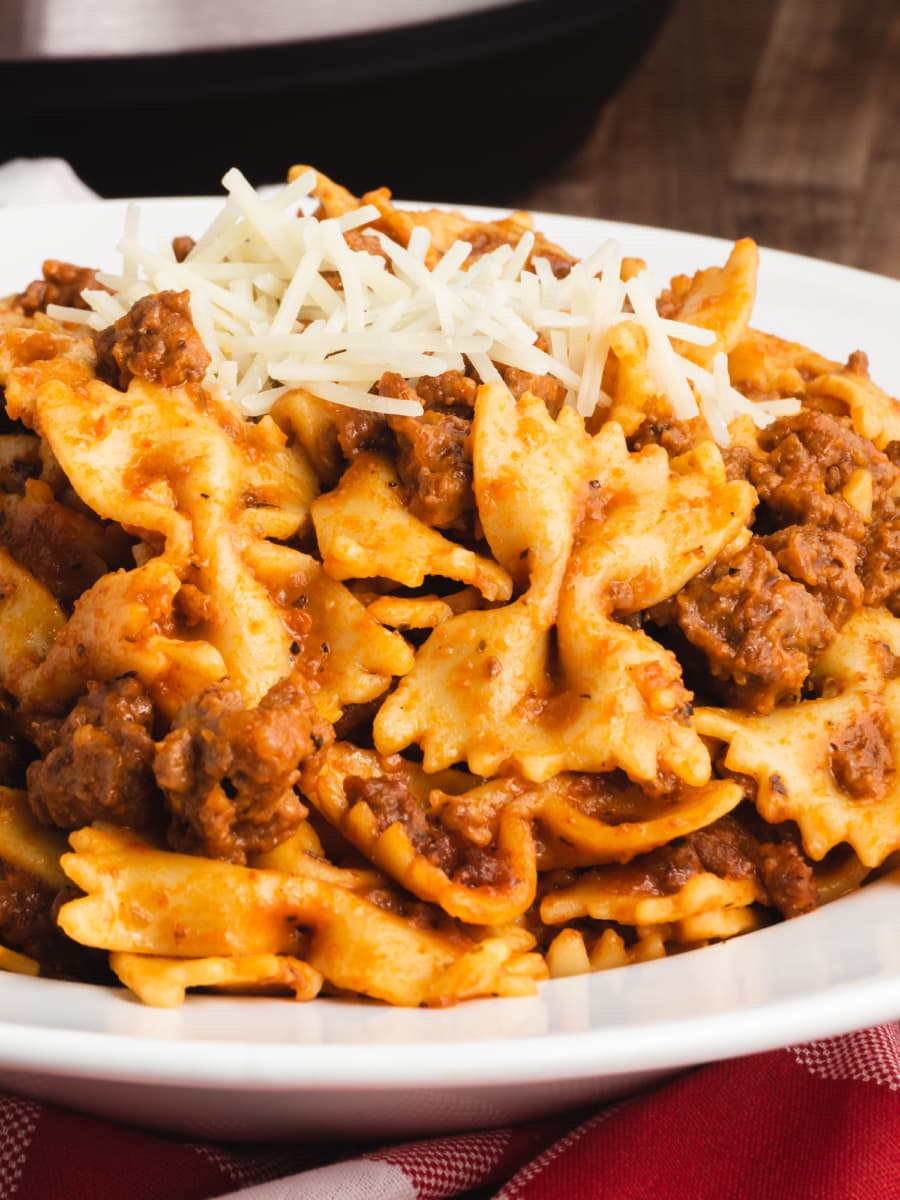 Taco Pasta
My Instant Pot Taco Pasta recipe is another fast and simple recipe that the little ones love. This pasta dish is bursting with Tex-Mex flavor and is very filling. Perfect for hungry kids! We like to serve ours with all the typical taco toppings like sour cream, cilantro, and shredded cheese.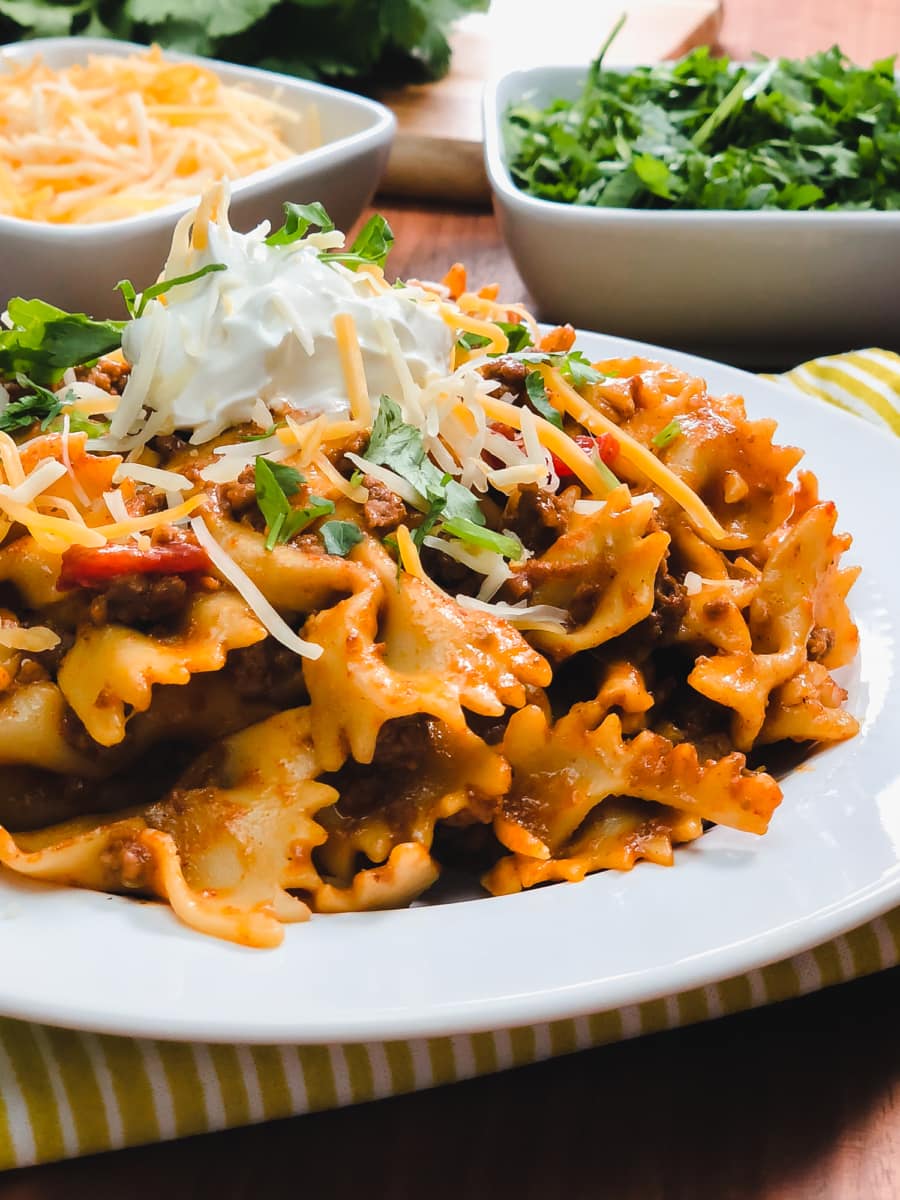 As you already know, kids love pasta. That's why many of my kid-friendly recipes are pasta dishes. If you're looking for some pasta dishes that are more geared toward the adults, I have plenty of those as well.
Instant Pot Pasta
The Instant Pot is outstanding for making pasta recipes. I love that I never have to drain, and I can usually just dump all the ingredients into the pot all at once and then cook. Simplicity and ease are my thing! That's why I love to include plenty of pasta dishes in my April meal plans. All the Instant Pot Pasta Recipes I include are simple to make and so tasty.
Cajun Pasta
My Instant Pot Cajun Pasta is made with rigatoni pasta and loads of andouille sausage that are covered in a spicy Cajun cheese sauce that is phenomenal. The flavor is out of this world. But, what I love even more than the flavor is how quick this recipe is to make. This is truly a dump-and-start meal that's ready in just over 10 minutes. So, if you're looking for a pasta dish that's fast, easy, and has lots of Cajun attitude, then this is your recipe.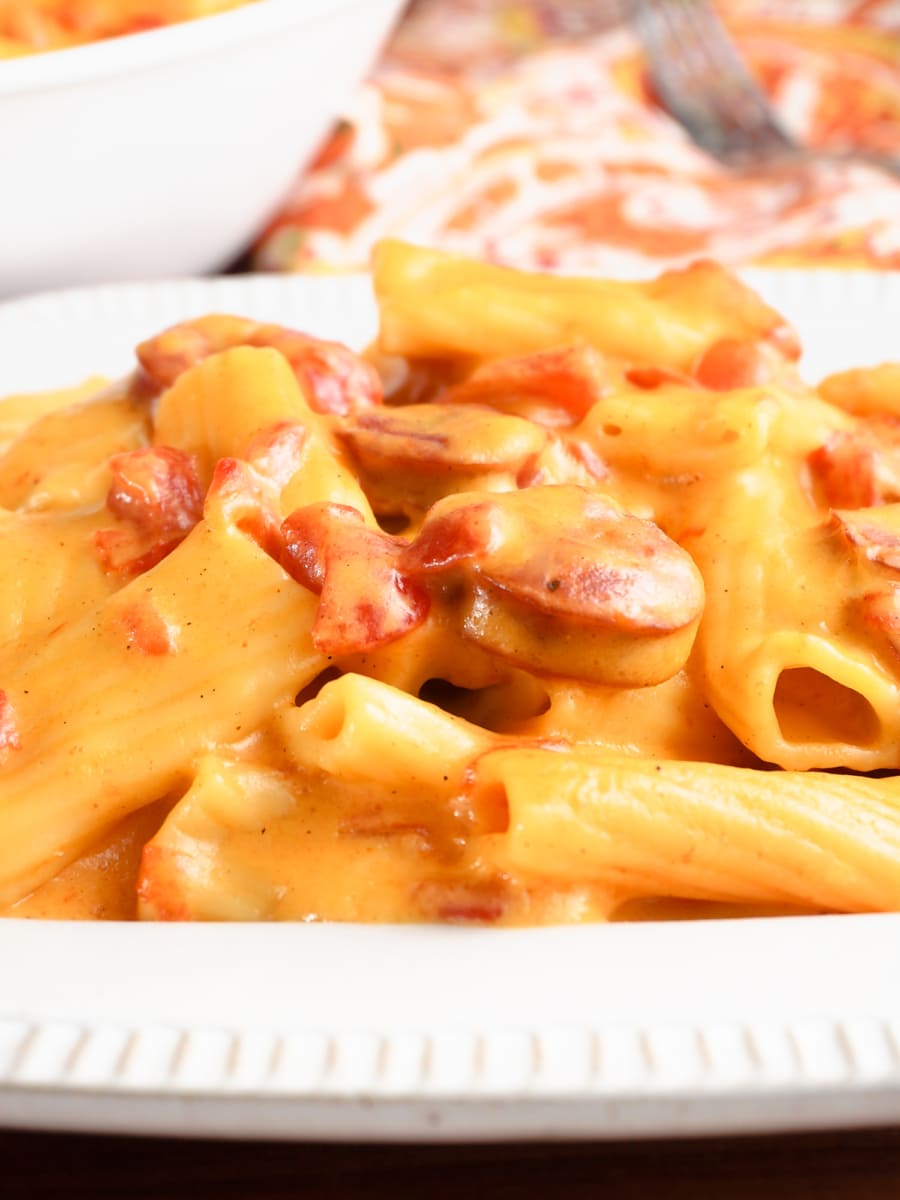 Cheeseburger Mac
My Instant Pot Cheeseburger Mac is another super simple recipe that's big on flavor. Made with elbow pasta, perfectly seasoned ground beef, and plenty of cheddar cheese, this is another simple meal that's ready in under 20 minutes. This pasta tastes just like a cheeseburger, it's amazing! We like to add some crumbled bacon to take this dish to another level.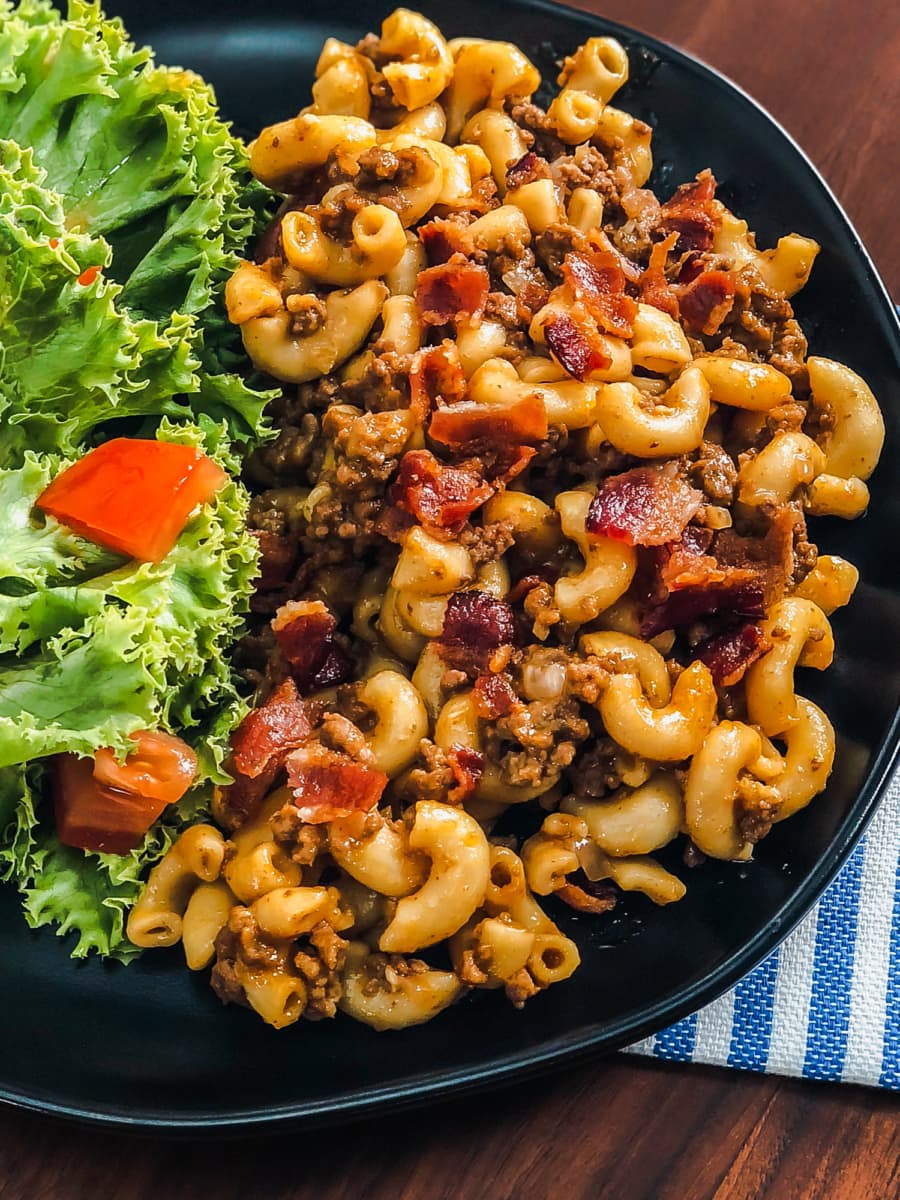 Spaghetti and Meatballs
Want something more traditional for pasta night? Then try the Instant Pot Spaghetti and Meatballs. You can never go wrong with this classic Italian dish. The entire family always loves it. We like to serve ours with a side salad and some warm garlic bread.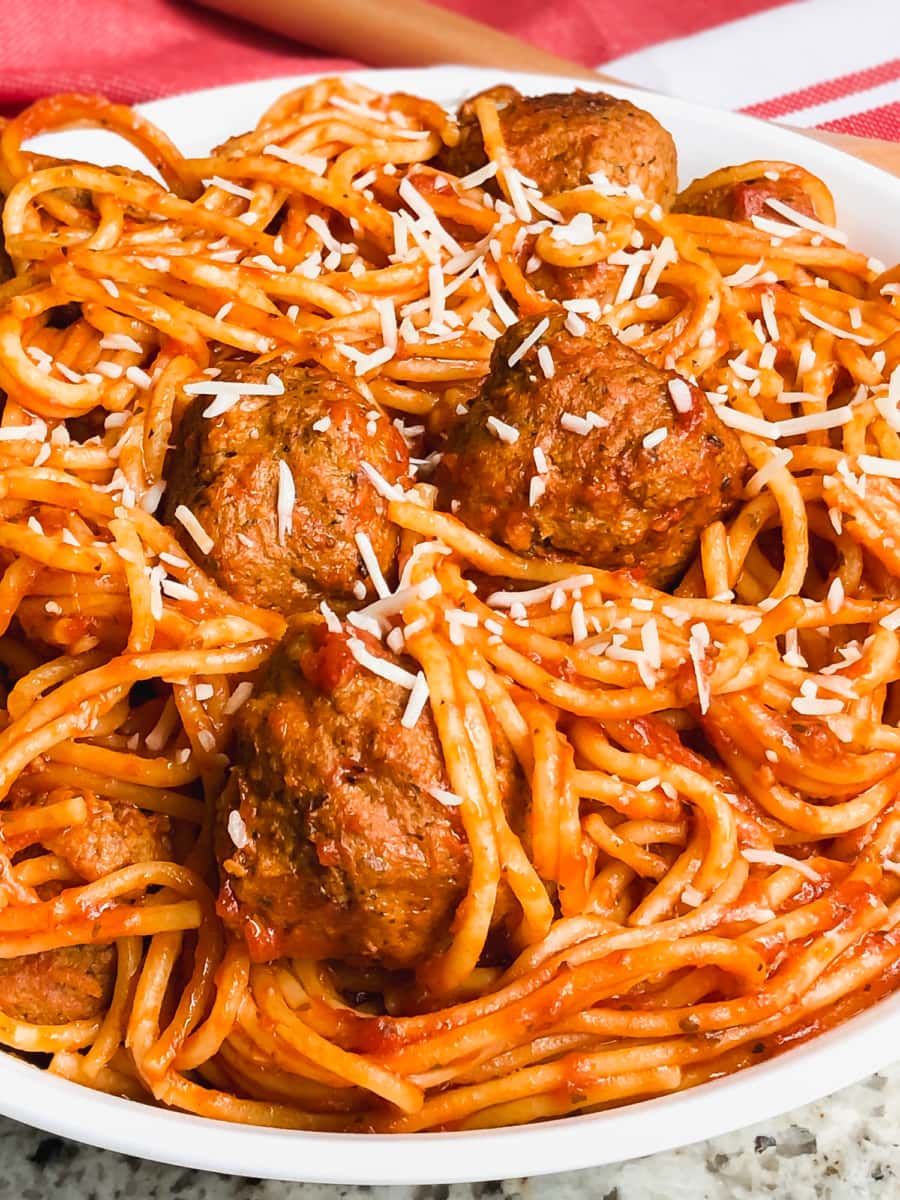 Instant Pot Sides
You always want to serve your meals with some delicious sides, and I have plenty of Instant Pot Side Dishes to choose from in these April meal plans. You'll find lots of recipes that make use of vegetables and cook them up in so many tasty ways.
Mashed Potatoes
My Instant Pot Mashed Potatoes are so simple to make and are perfect as a side to so many meals. There is no draining with these potatoes. Just add all the ingredients to the pot, cook, then open the pot and mash. Couldn't be simpler!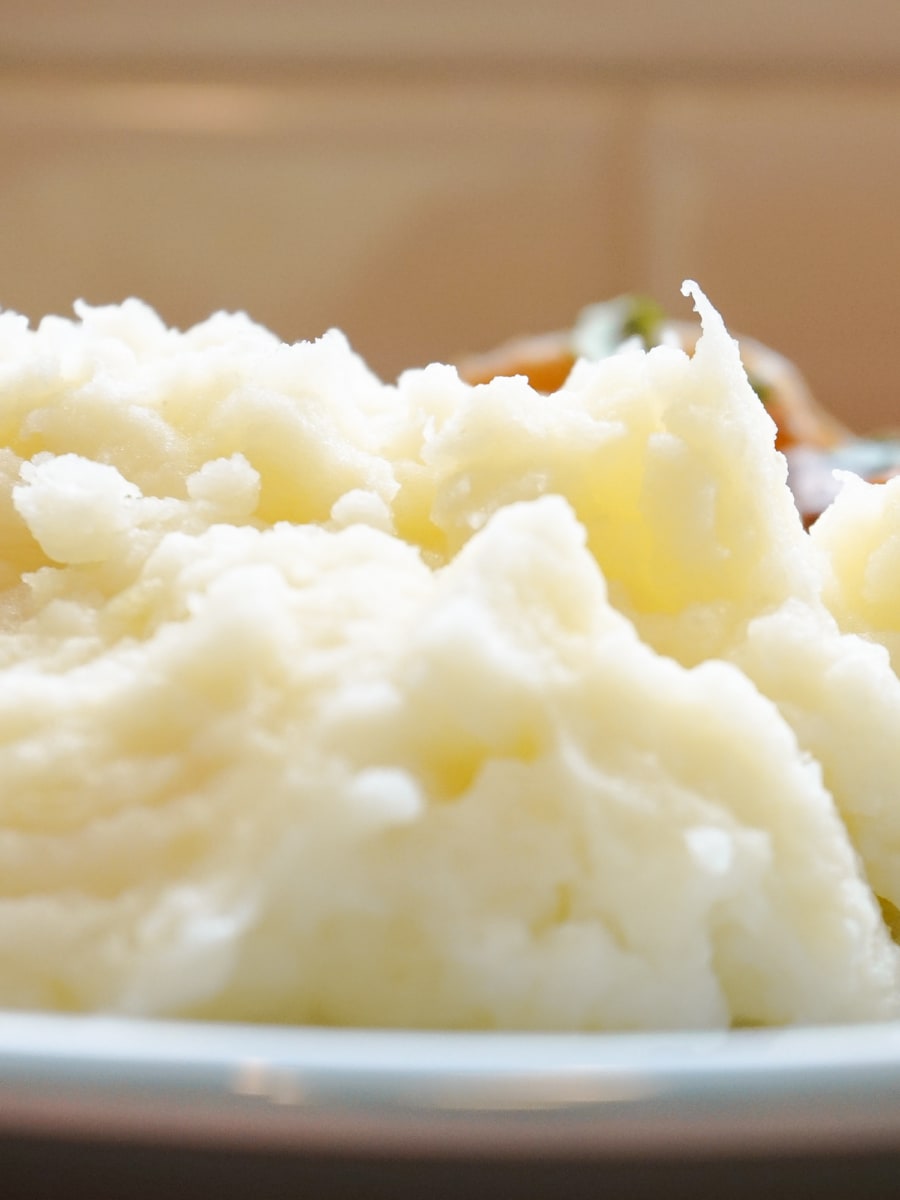 Lemon Butter Broccoli
My Instant Pot Lemon Butter Broccoli is another simple side that is a perfect companion for lots of main dishes. The creamy fresh flavor of this broccoli is fabuous! Plus, being broccoli, it's nutritious too! Win, win!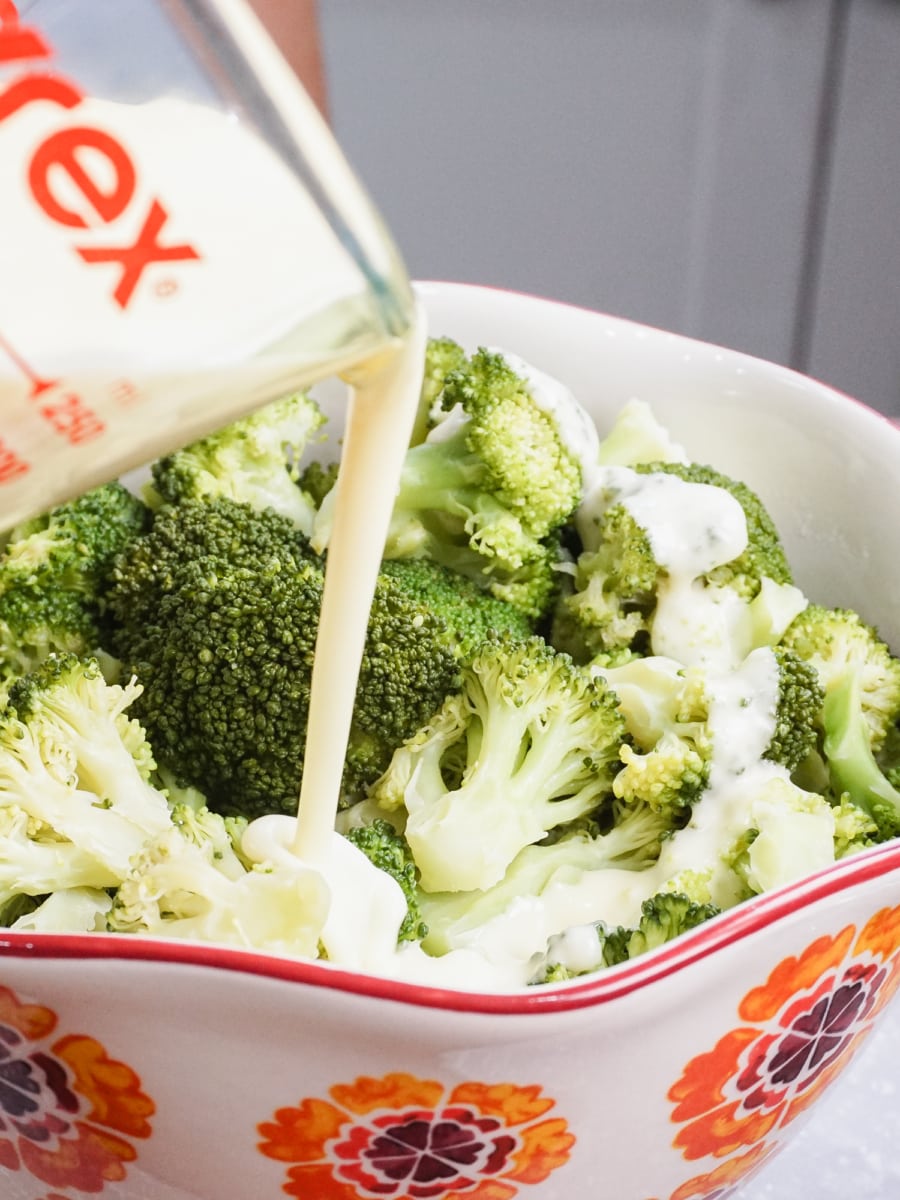 There are plenty more quick and delicious side dishes included in these meal plans. So, make sure to check them out.
Instant Pot Dessert Recipes
I could never forget the most important part of any meal, dessert! I have so many sweet and heavenly dessert recipes in these April meal plans. I'm excited for you to try them all.
Flan
One dessert recipe that you must try is my Instant Pot Flan recipe. This Flan is richer and creamier than your typical flan. Usually, flan is jiggly, but in Honduras, we like to make it with a consistency that is closer to cheesecake. Personally, I think it's so much better than the typical Mexican flan that you'd usually get at a restaurant.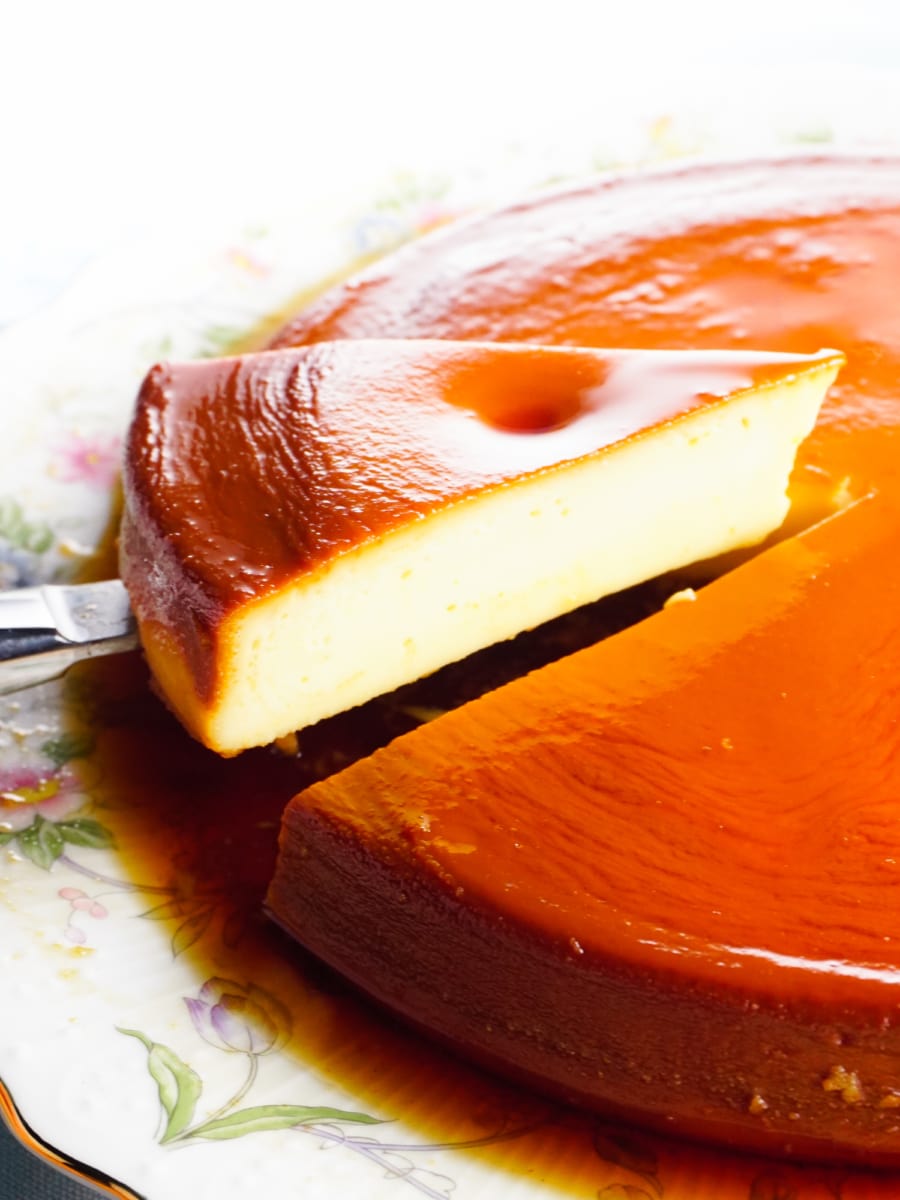 Arroz con Leche
My Instant Pot Arroz con Leche recipe is another dessert that must be tried. It's a super simple dump-and-start recipe that results in a wonderful rice pudding. While traditionally served cold, we like to have it warm. It's just so much more comforting that way.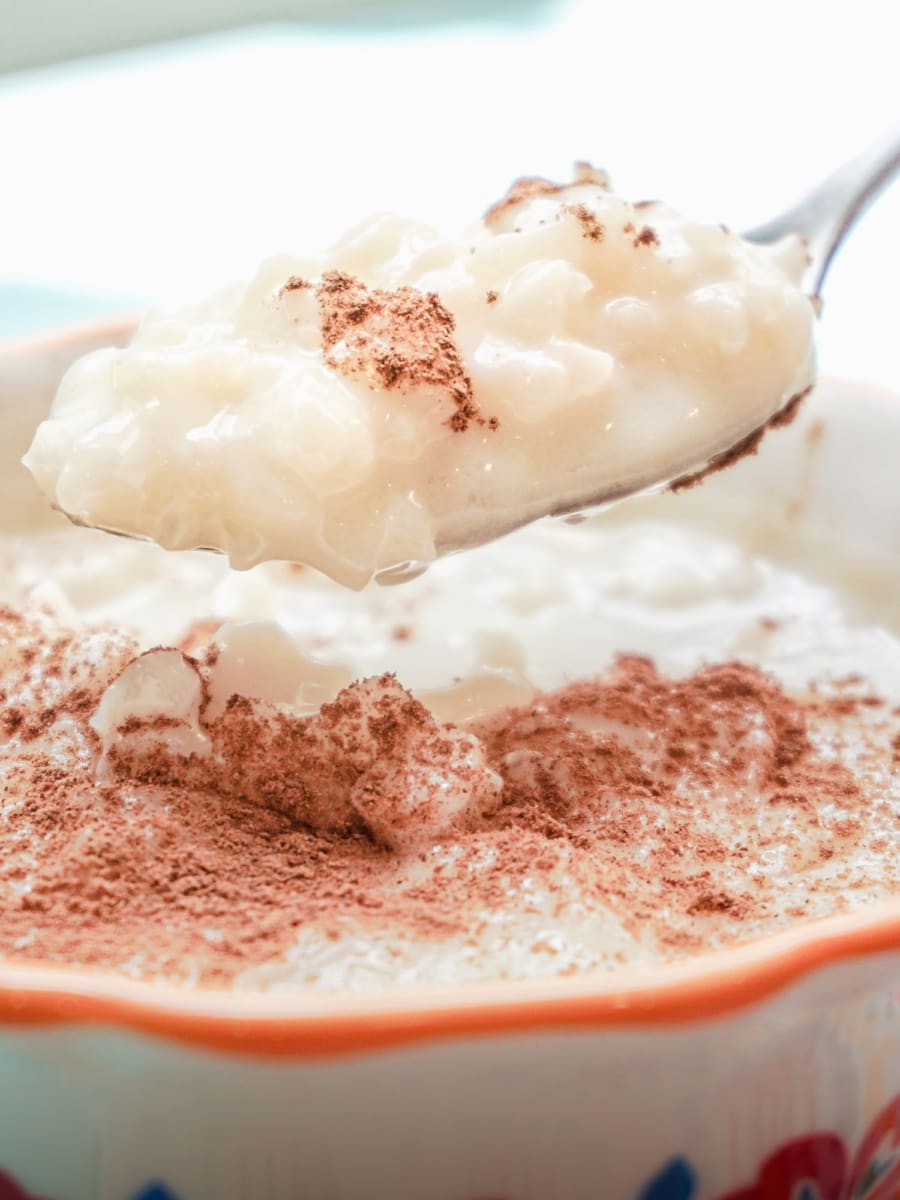 Make sure you also check out my latest Instant Pot Meal Plan.
Instant Pot Recipes for April
Here are some recipes you'll find on my April meal plans:
April Instant Pot Meal Plans
I've got some great meal plans for April on my website. Check them out here: