We're in May and that means the school year is wrapping up. With the end of the school year comes a host of end-of-year events and activities that keep us busy all month long. With that in mind, I created my May Instant Pot Meal Plans to have plenty of easy options so you can get dinner served fast, with little hassle, and minimal cleanup. Here's what you can expect: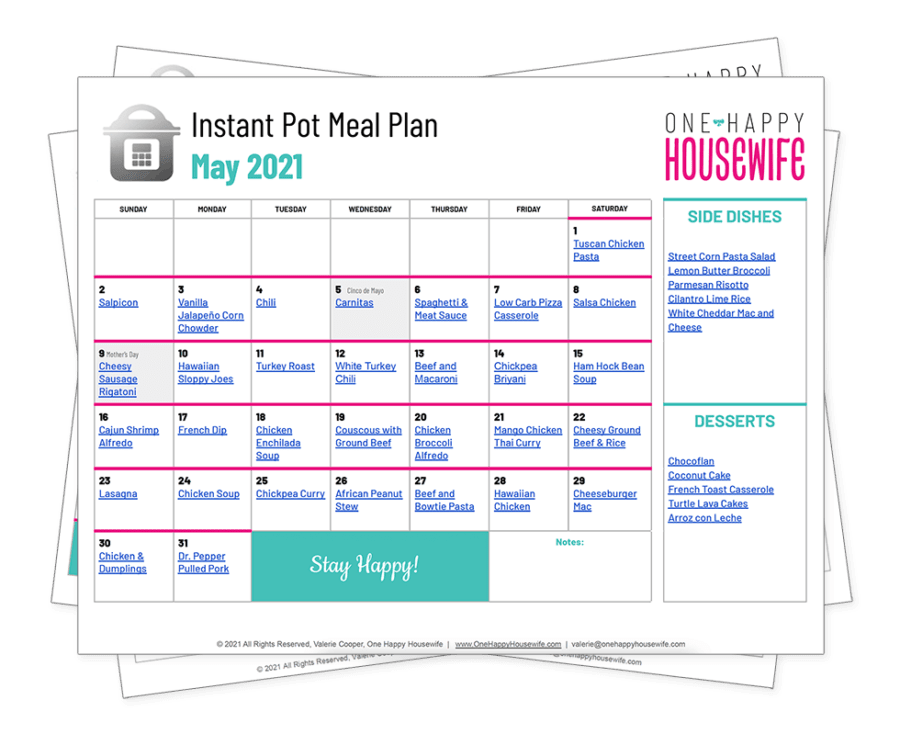 Easy Instant Pot Recipes
My May Meal Plans are chock full of quick and easy recipes for the Instant Pot. Two of my easiest recipes are my Salsa Chicken and my Hawaiian Sloppy Joes. These recipes are perfect for those hectic days when end-of-year activities have left you with little time to make dinner.
Salsa Chicken
The Instant Pot Salsa Chicken is a dump-and-start recipe that only requires chicken breasts, a jar of salsa, a few spices, and a cook time of 10 minutes. That's it! Once it's finished cooking, you'll shred the chicken. You can then use the shredded chicken to make tacos, wraps, sandwiches, or even salads. That's what I call a perfect busy-weeknight meal.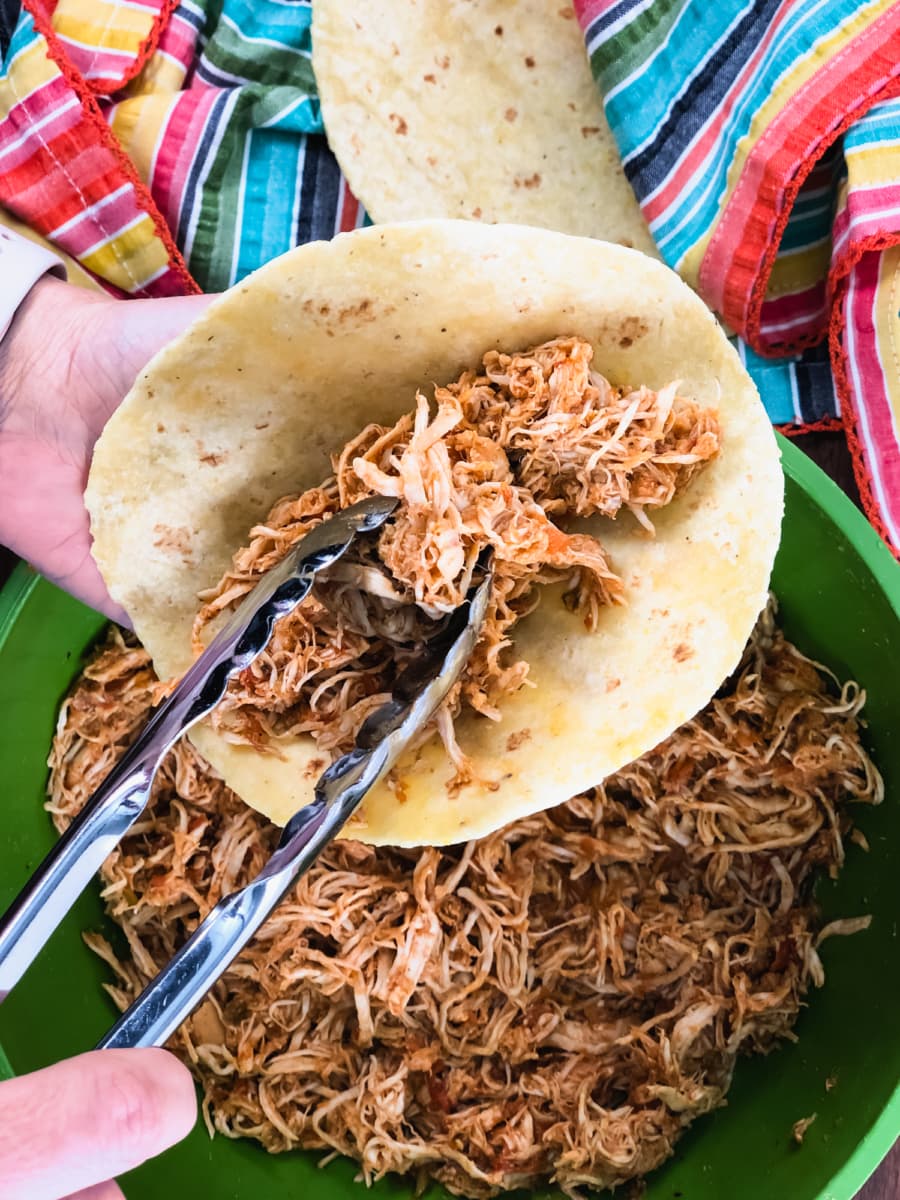 Hawaiian Sloppy Joes
Another super easy recipe is the Instant Pot Hawaiian Sloppy Joes. These sandwiches are some of my kid's favorite. The ground beef is cooked with mild sweet peppers and pineapple which give it a Hawaiian sweetness that's so delicious. So grab some sweet Hawaiian hamburger buns, add a scoop of the Hawaiian hamburger meat, and watch those hungry kids gobble them up.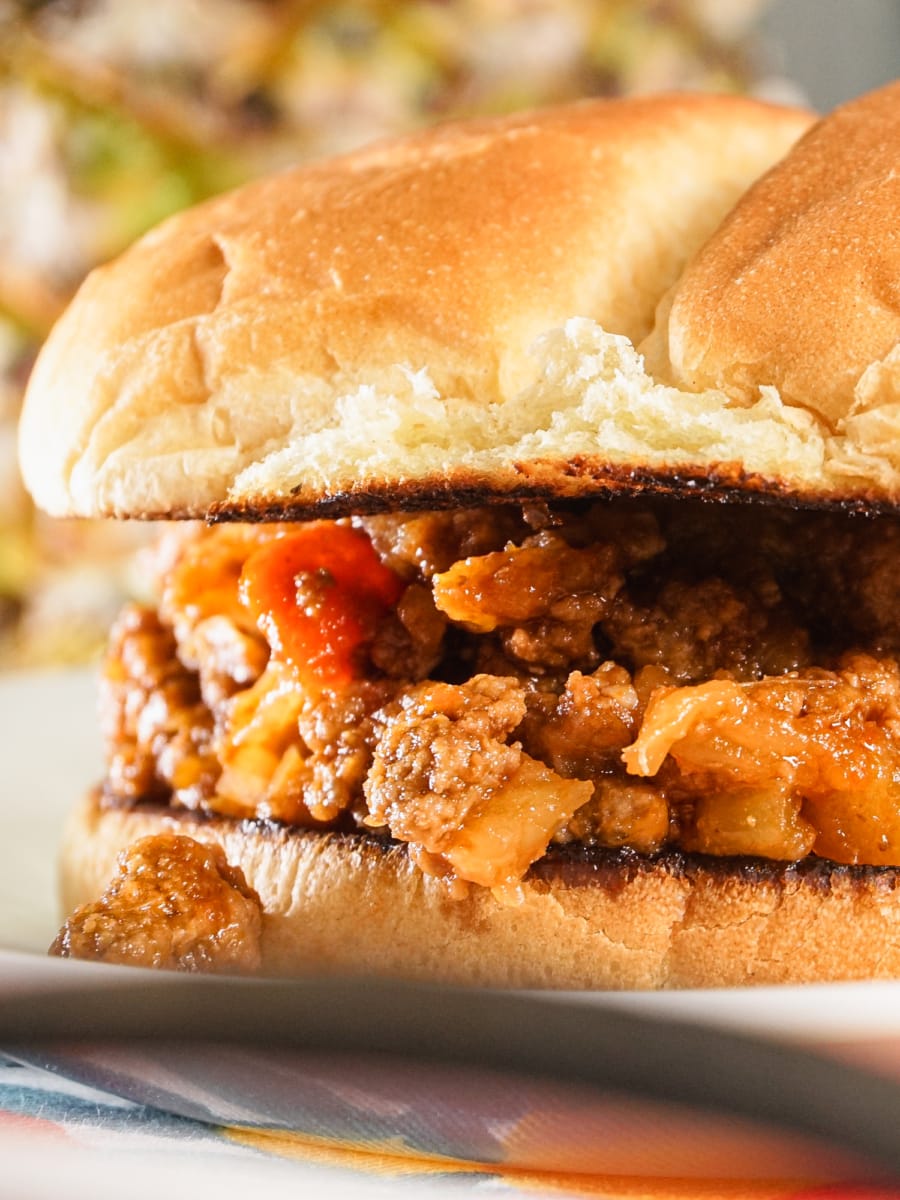 Instant Pot Pasta Recipes
You'll find a wealth of easy pasta recipes like my Beef & Macaroni Casserole, Spaghetti and Meat Sauce, and Taco Pasta. These pasta dishes are perfect for any busy weeknight. So, when you need to get dinner on the table fast, you can't go wrong choosing one of these recipes.
Tuscan Chicken Pasta
If you're looking for an extra special pasta recipe to make, then try my Tuscan Chicken Pasta. I have to say that it is phenomenal. I'd venture to say that it's better than similar dishes that you'd get at any restaurant.
This pasta dish is creamy, delicious, and so easy to make using your pressure cooker. Rotini pasta is combined with tender bite-sized chicken, sun-dried tomatoes, and spinach, and then covered in a creamy sauce. The flavor of this pasta is outstanding. It's definitely a must-try pasta dish.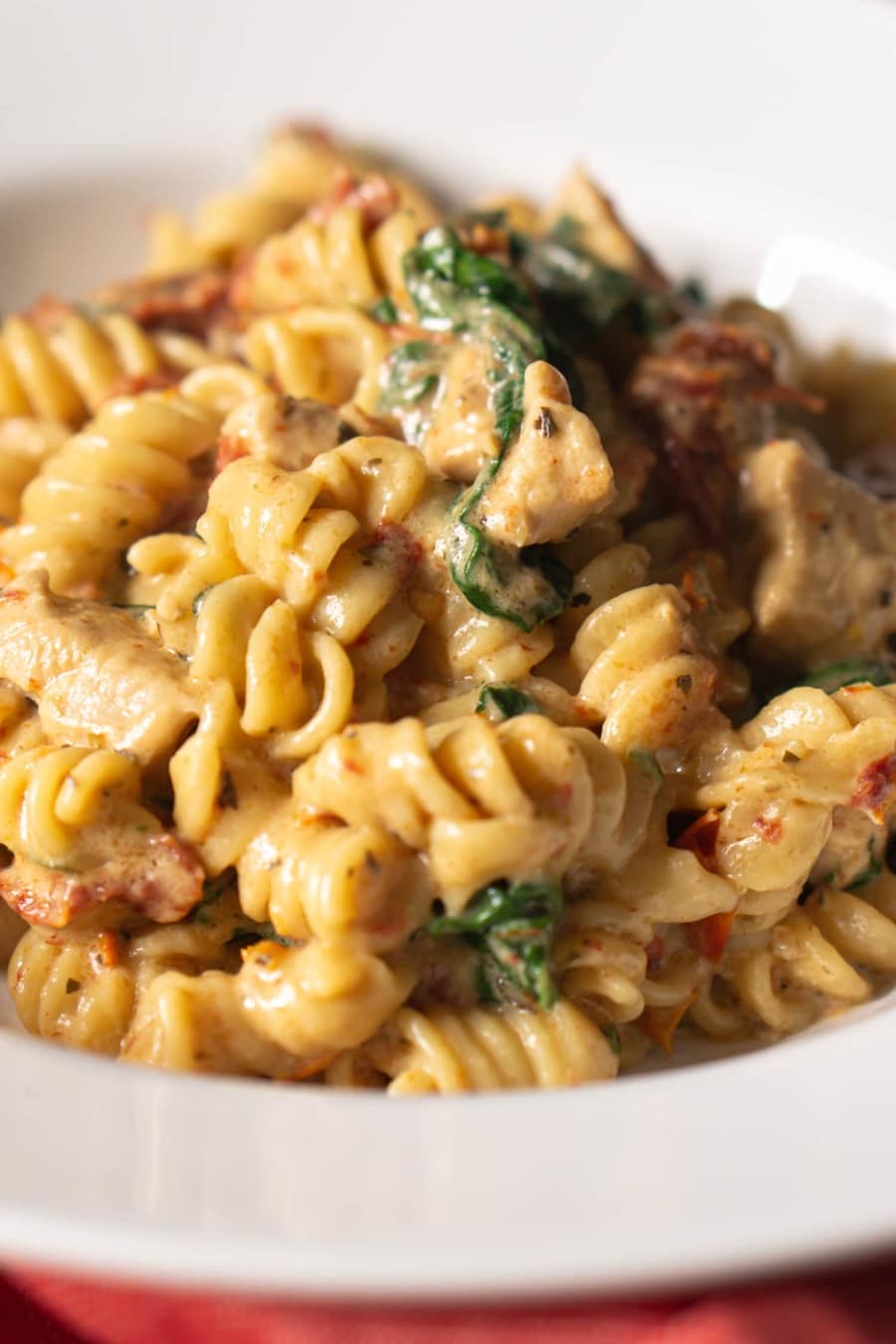 Instant Pot Seafood Recipes
Looking for recipes with seafood? You'll find plenty of great seafood recipes in these meal plans. So, if you love seafood, you'll be in heaven.
You'll get to enjoy tasty seafood dishes like Shrimp & Grits, Cajun Gumbo, and Shrimp Scampi. Wow! No need to go out to a restaurant when you can make these wonderful recipes at home using your pressure cooker. You can't get any better than that!
Cajun Shrimp Alfredo
If you're craving a seafood pasta dish, then you'll find some of those in these plans as well. The Instant Pot Cajun Shrimp Alfredo, for instance, is an amazing seafood pasta dish. The pasta is in a rich and creamy sauce that is loaded with andouille sausage, plump, tender shrimp, and loads of Cajun flavor.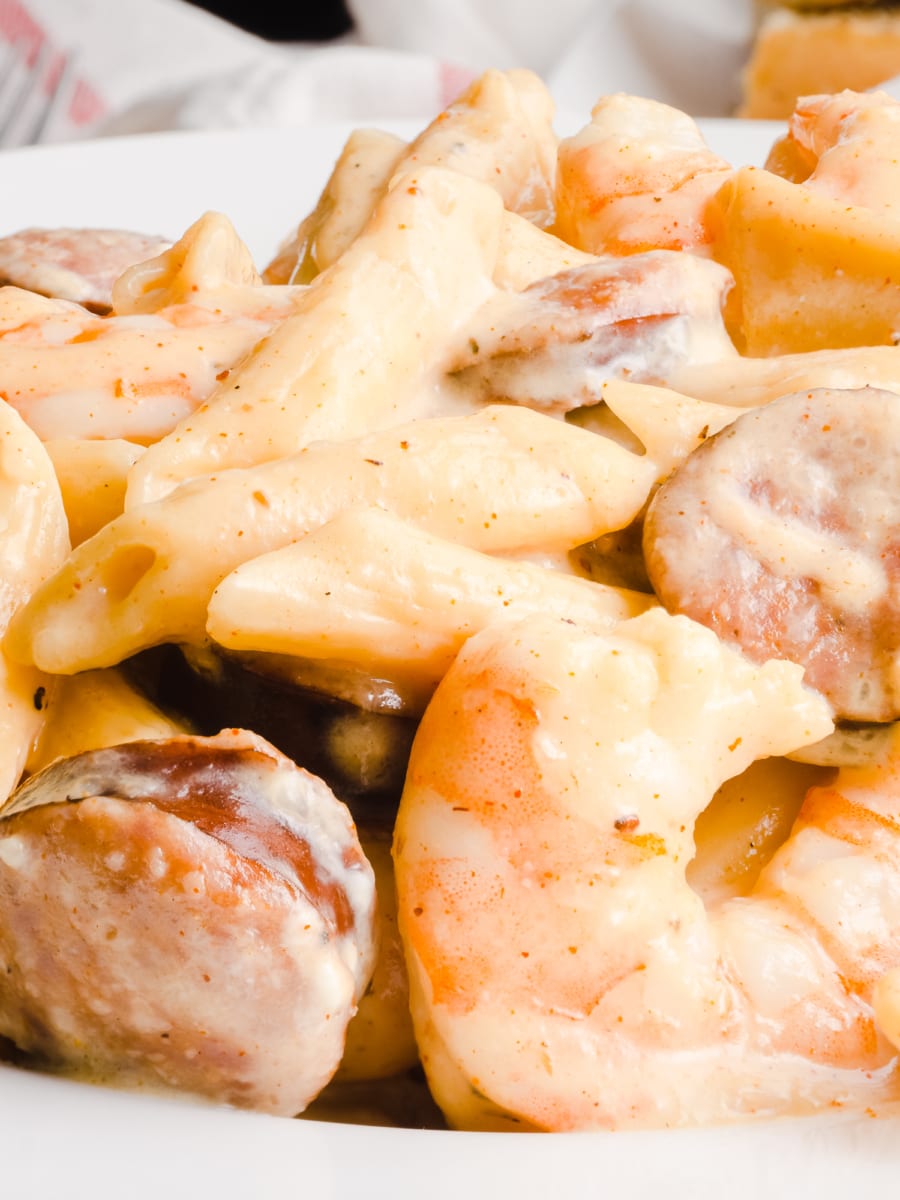 Instant Pot Comfort Food
You'll find lots of comforting options in these meal plans. From comforting pastas and casseroles to soups and stews. These meal plans are fully stocked with hearty, comforting, and delicious recipes.
Lasagna
For instance, there is nothing like a warm slice of Instant Pot Lasagna to warm your tummy. Serve it with a side salad and some crusty bread and you've got yourself an unbeatably comforting meal.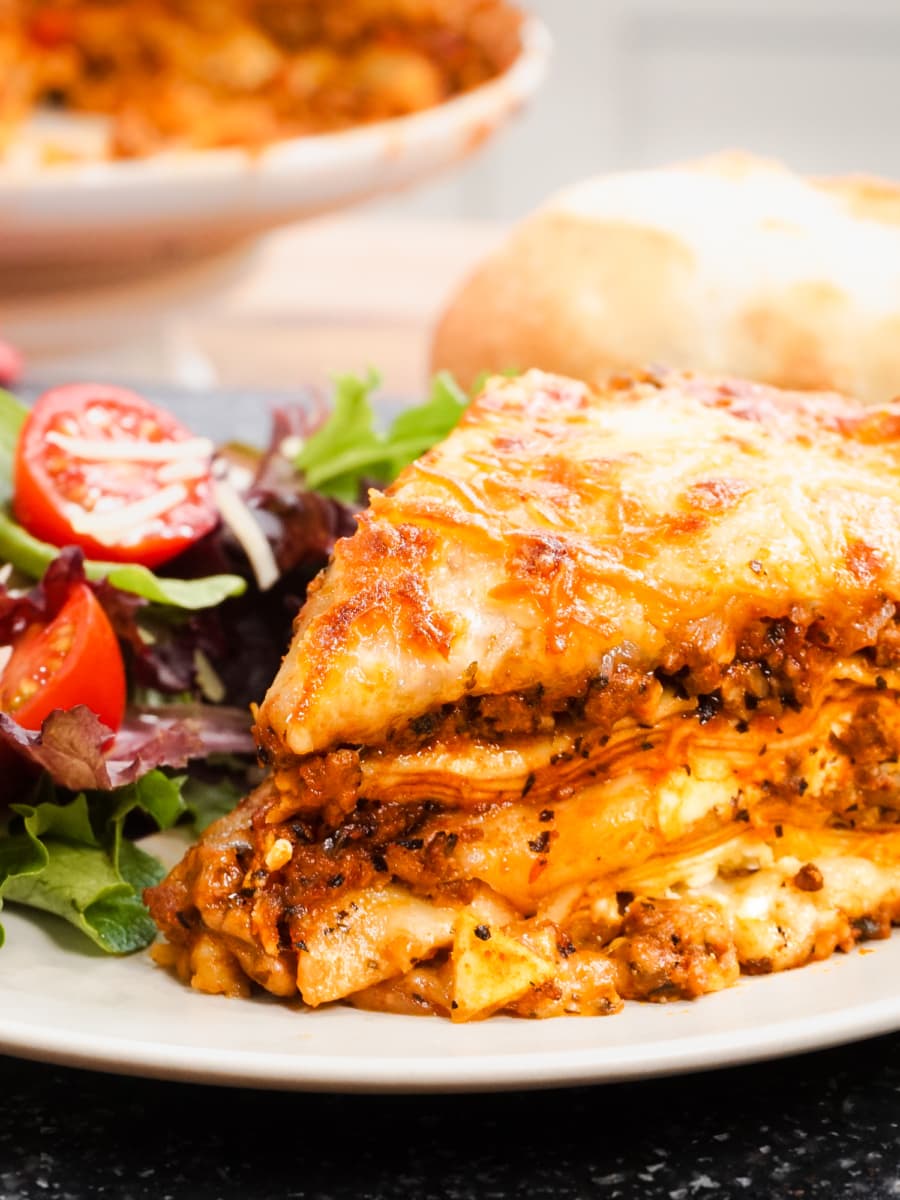 Cheesy Ground Beef and Rice
My Instant Pot Cheesy Ground Beef and Rice is another dish that is super comforting. It's so cheesy and the taste is on point. Plus it is incredibly easy to make and uses ingredients that you'll likely already have on hand. Now, that is a recipe worth making.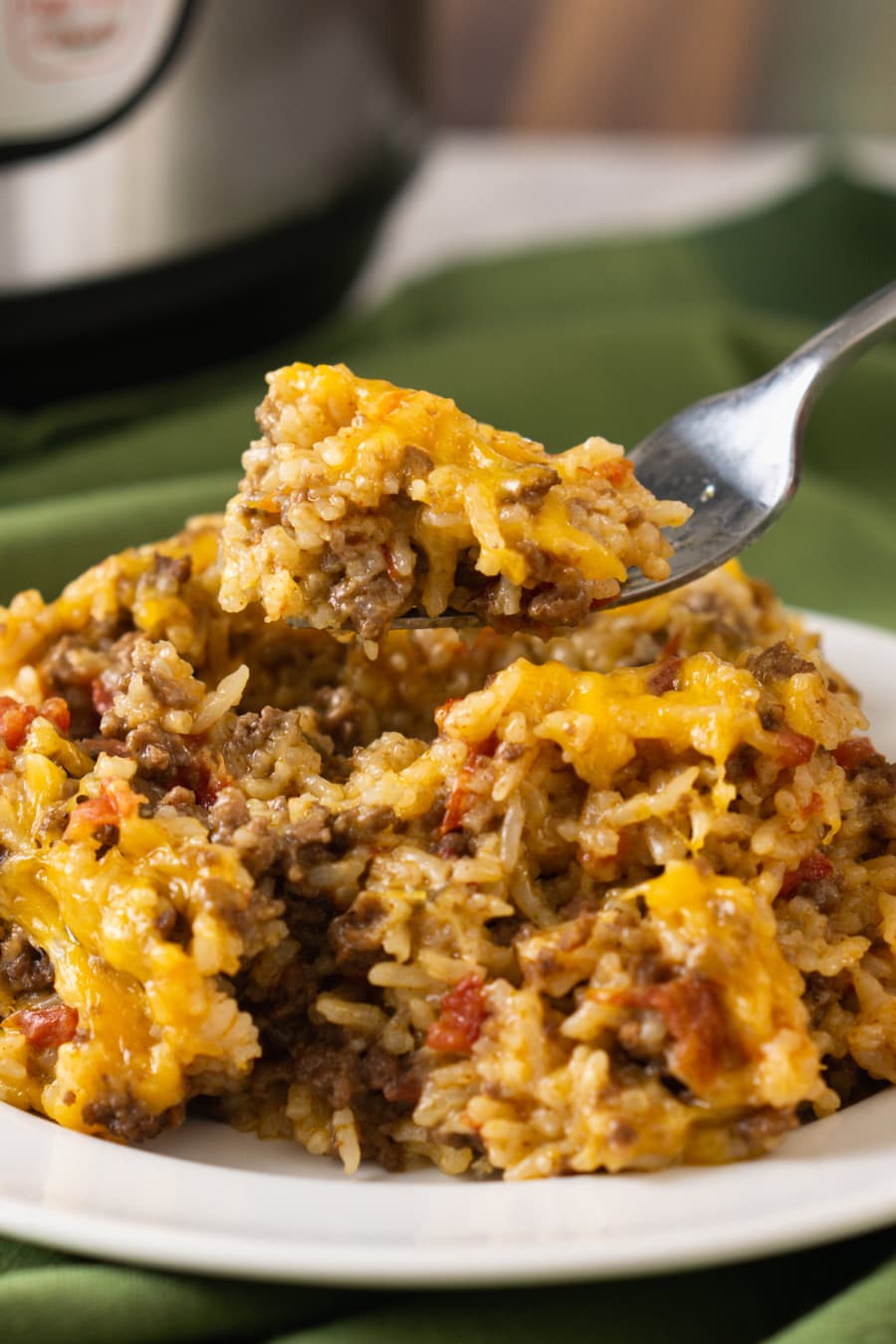 Instant Pot Side Dishes
Every monthly meal plan comes with plenty of Instant Pot sides to choose from. In the May meal plan calendars, you will find my popular Macaroni and Cheese, Lemon Butter Broccoli, and Mashed Potatoes. Each of these side dishes will complement just about any main dish that you could make. But that's not all! There are plenty more side dishes to choose from.
Parmesan Rissoto
For instance, my Instant Pot Parmesan Risotto is an absolute must-try. It's so creamy and the parmesan flavor is fantastic. This is a terrific side dish to serve with beef, chicken, or pork. Plus, thanks to the pressure cooker, it is quick and easy to make.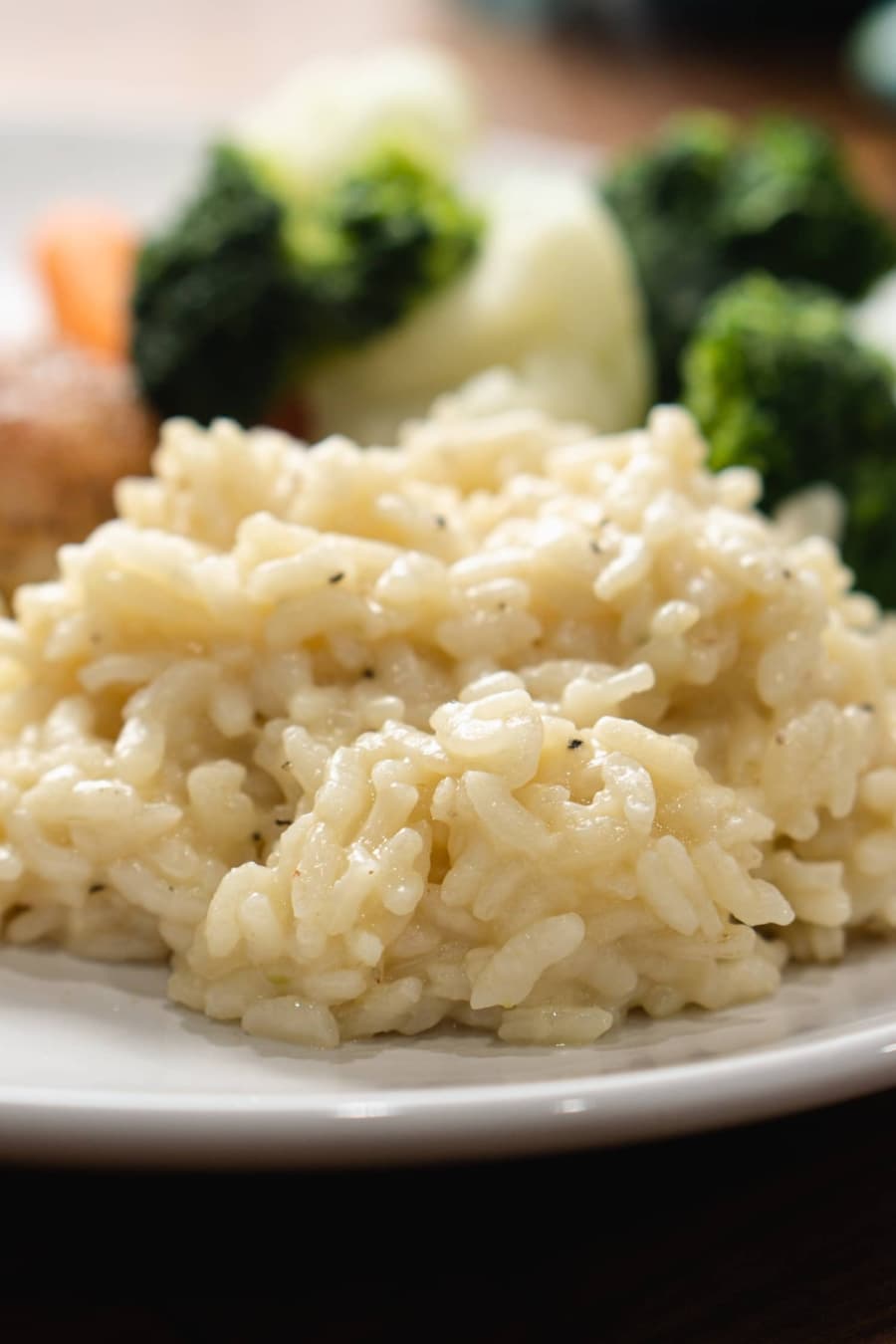 Instant Pot Dessert
A tasty dessert must follow every good meal. That's why I always include several excellent Instant Pot dessert recipes in my meal plans. And these May meal plans are no exception. You'll find loads of great dessert options in these plans including my Flan, Arroz con Leche, Coconut Bundt Cake, and Turtle Lava Cakes. Each of these desserts are all incredibly delicious!
Turtle Lava Cakes
These decadent little Turtle Lava Cakes are topped with pecans and caramel and have an ooey-gooey chocolatey center. When you take your first spoonful, the marvelous molten chocolate from the center spills out. This is what dessert dreams are made of.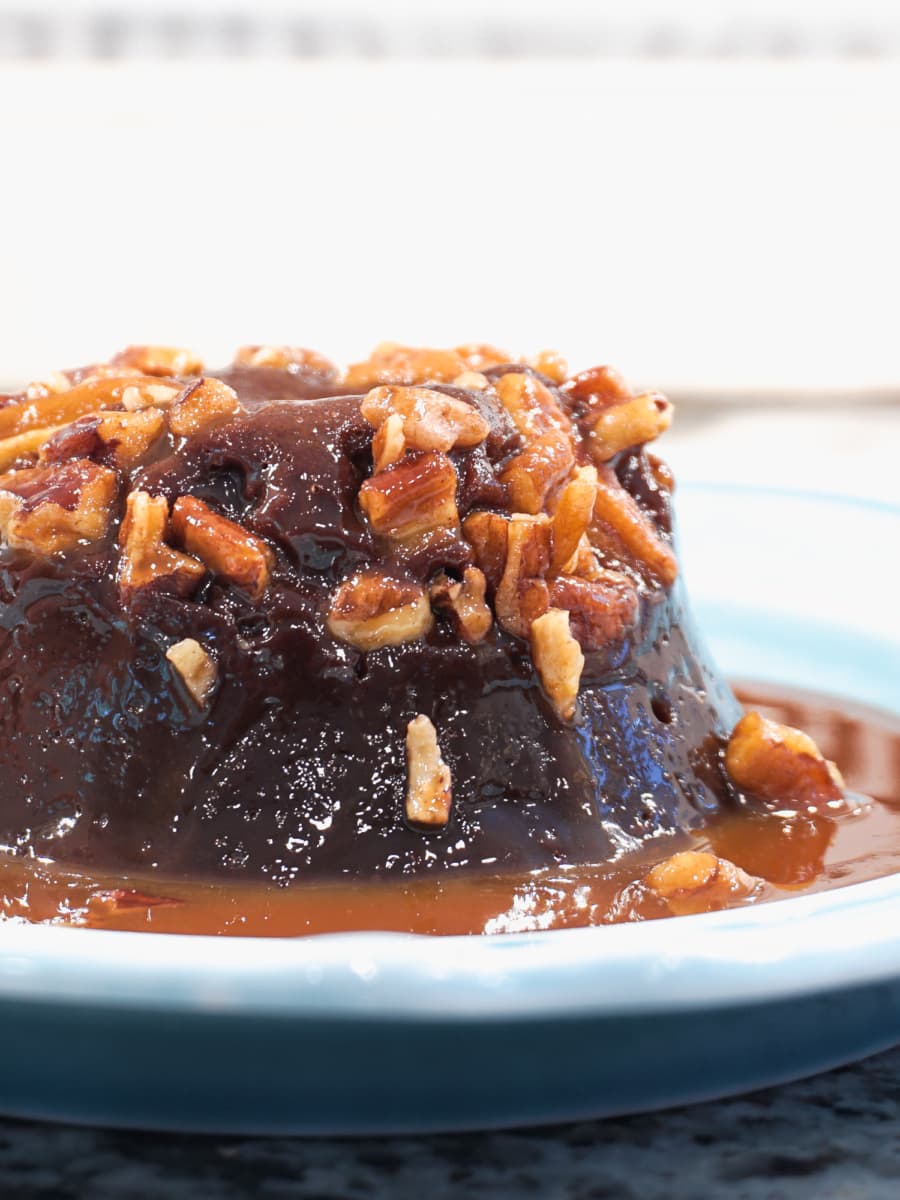 Have a wonderful May and enjoy the sun and warm weather!
Make sure you also check out my latest Instant Pot Meal Plan.
Instant Pot Recipes for May
Here are some recipes you'll find on my May meal plans:
May Instant Pot Meal Plans
I've got some great meal plans for May on my website. Check them out here: