The grass is green, the flowers are in full bloom, and the grey skies have given way to beautiful blues and bright sunshine. I'm ready to start getting out of the kitchen and spending a little more time outdoors enjoying the fresh air. In this April 2018 Instant Pot Meal Plan, you'll find so many wonderful dishes. Here's what you can expect: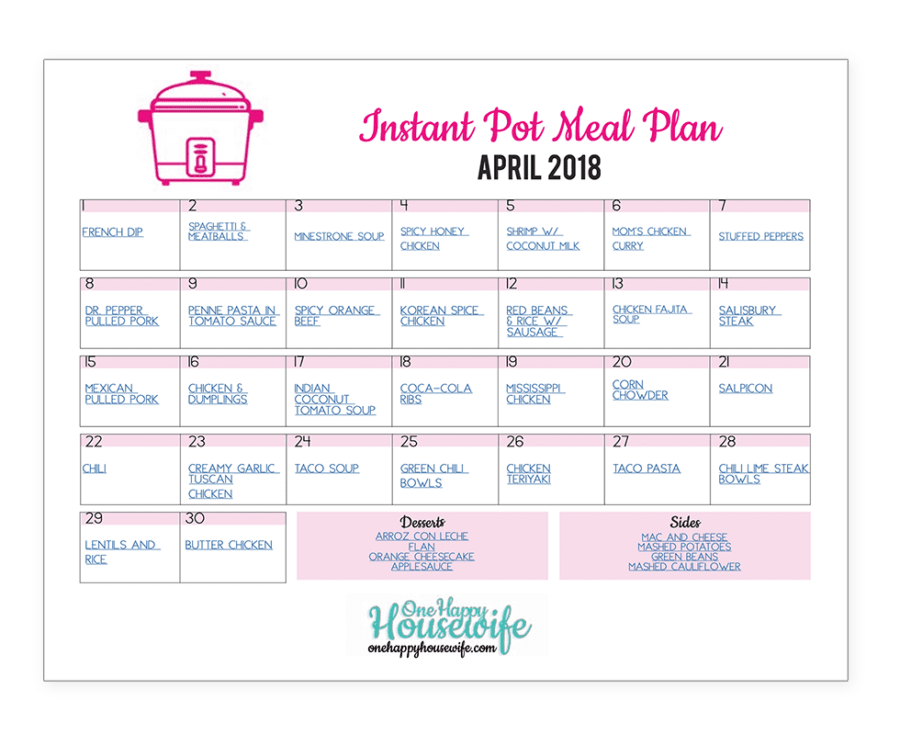 Instant Pot Beef Recipes
Looking for something savory and beefy? Well, I have some great Instant Pot Beef Recipes for you this month. Whether you're looking for something light and fresh or something that is loaded with knock-your-socks-off flavor, I've got you covered. Check out all the beef recipes I have listed for this month.
French Dip
I start off the month with my own Instant Pot French Dip. It's like magic, the way the Instant Pot turns a chuck roast into tender, juicy shreds of the most wonderful meat that you'll ever try on a sandwich. Each bite into a sandwich made with this meat piled on buttered crusty bread with cheese melting into the meat is superb. Oh, and dipping it into the au jus takes this sandwich to a whole other level. This one is a must-try.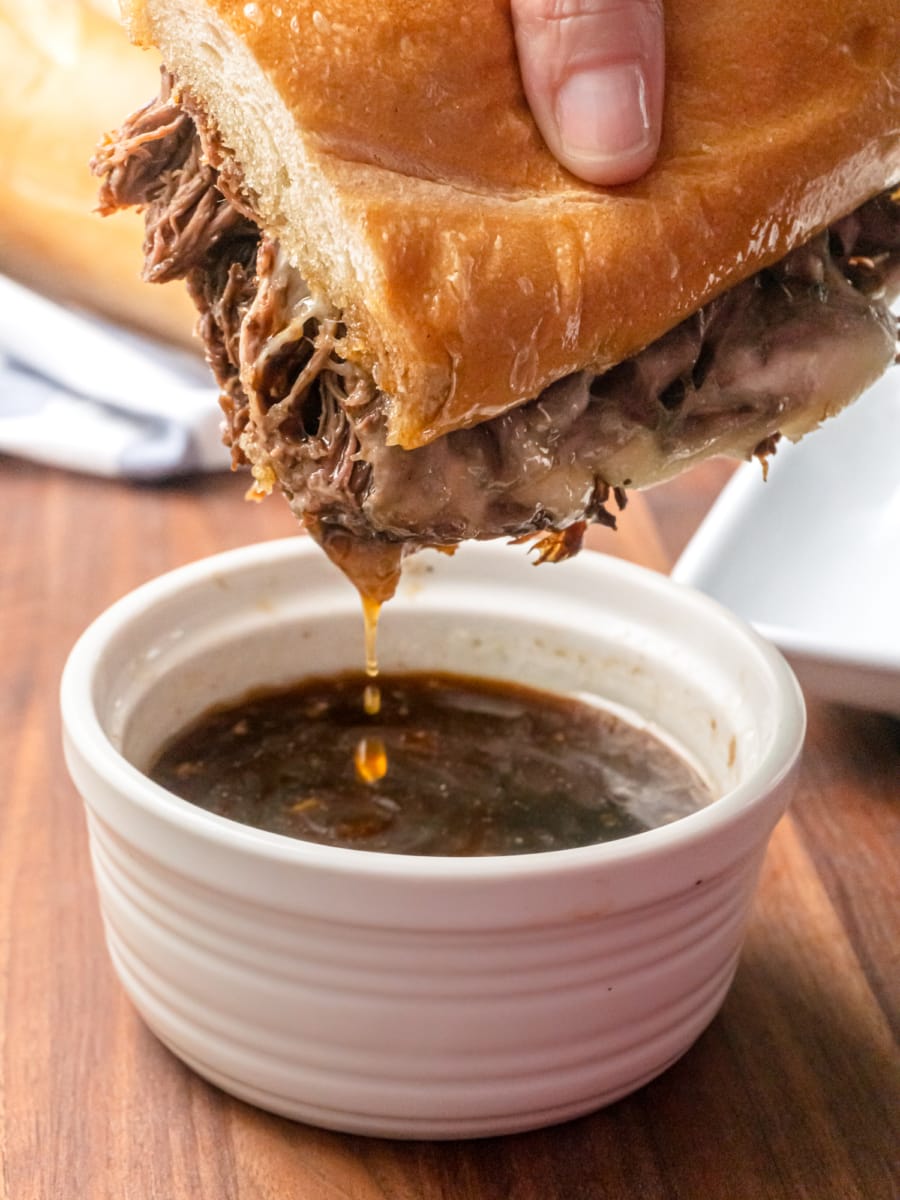 Salpicón
You also don't want to miss my Instant Pot Salpicón. Salpicón is a traditional Honduran minced meat. This dish has such a fresh, citrusy taste. Perfect for the spring weather! Serve the meat over rice or in a corn tortilla with onion and cilantro sprinkled over top. It's a light and refreshing way to enjoy an eye of round.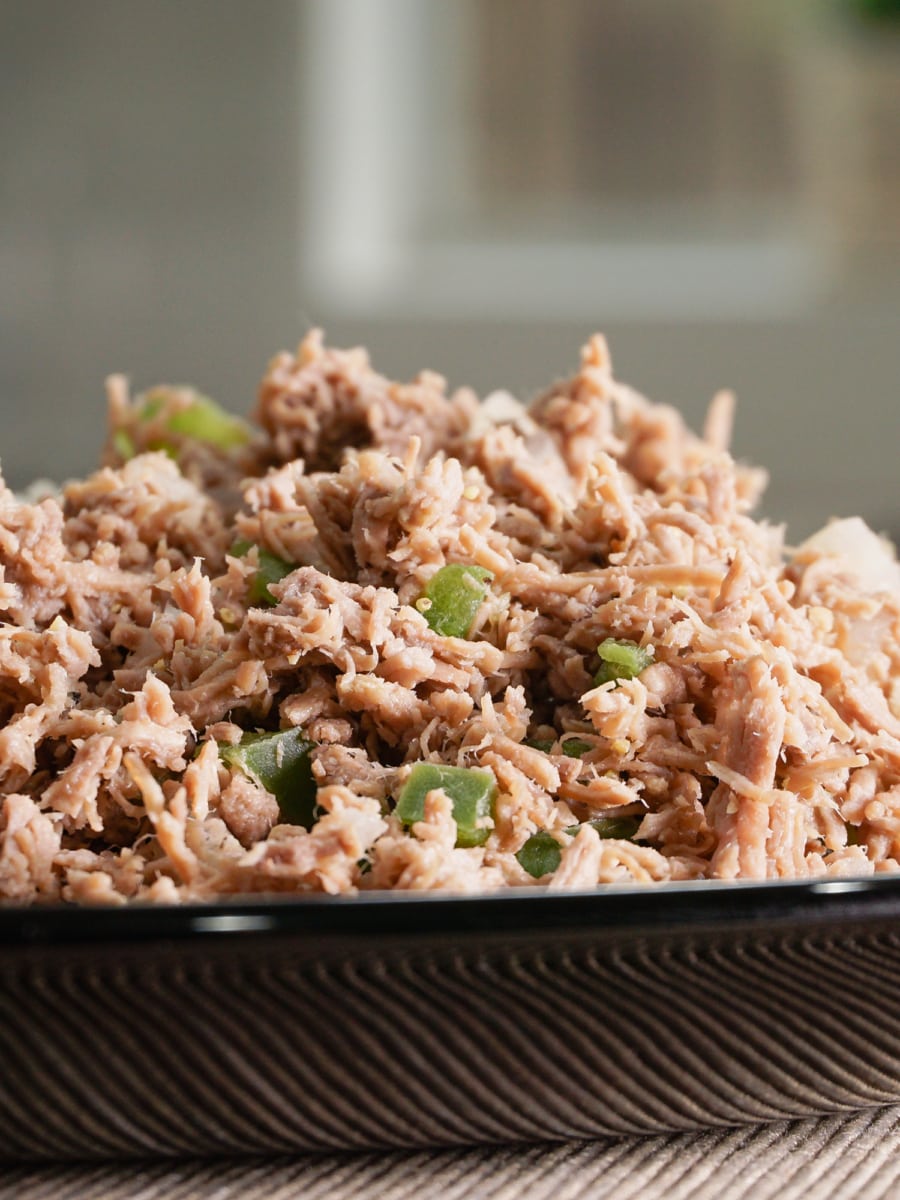 Instant Pot Pasta Recipes
As you'd expect, you will find plenty of simple Instant Pot pasta recipes in this April Meal Plan. Pasta based dishes are just so filling and hearty as a meal. They're also super quick and ridiculously easy to make. And making pasta in the Instant Pot is even easier since there is no need for draining. That makes these Instant Pot pasta recipes perfect for making a quick family meal on busy weeknights. Plus, everyone is always happy to have pasta for dinner.
Spaghetti and Meatballs
My Instant Pot Spaghetti and Meatballs recipe is a great weeknight meal. It's a super fast and easy recipe to make. Plus, this Italian classic is always a favorite for families. Served with a side of garlic bread, this is a perfect and complete hearty meal to feed a hungry family.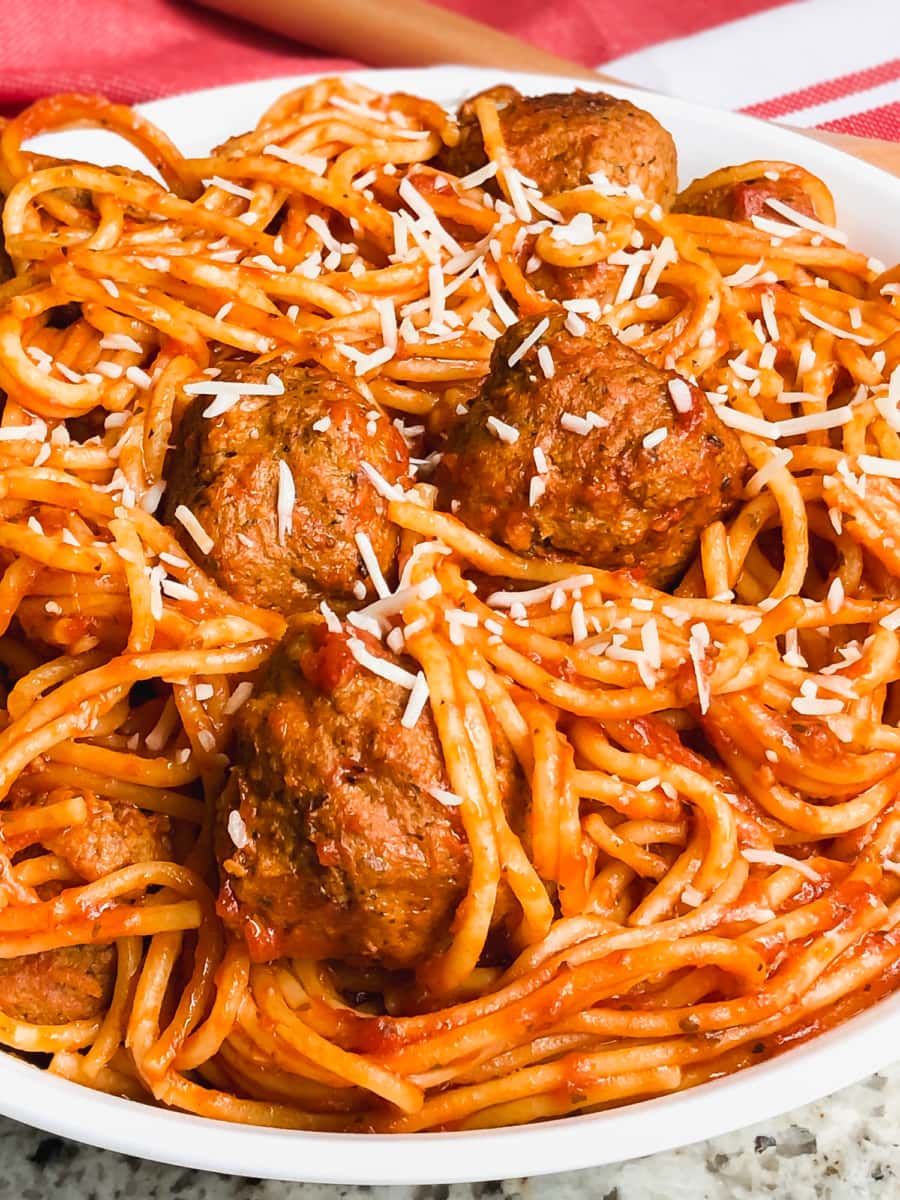 Taco Pasta
My Instant Pot Taco Pasta is another wonderful easy pasta dish. It's a Mexican-inspired style pasta dish that's loaded with bold, south-of-the-border flavor. Add all your favorite toppings, just like you would a traditional taco. We like to top it with a dollop of sour cream, shredded cheese, and cilantro. This one is another hearty pasta dish that the entire family will love.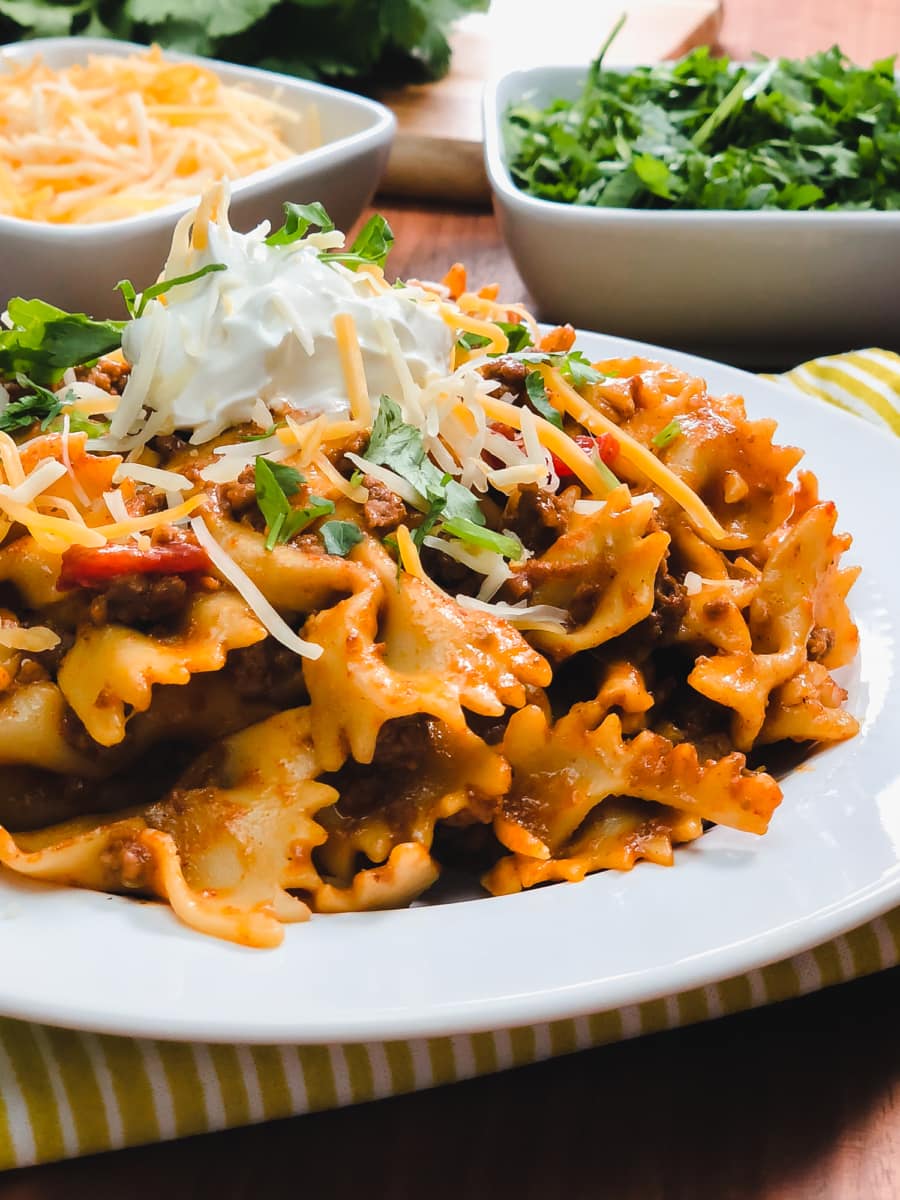 Instant Pot Side Dishes
As always, you'll find a handful of wonderful Instant Pot Side Dishes to accompany the main dishes. All the side dish recipes are simple, quick, and tasty. You're sure to find one that's perfect to serve with your meal, so check them out.
Mashed Potatoes
If you haven't tried making my Instant Pot Mashed Potatoes recipe, then I highly recommend that you try it this month. They are so quick and easy to make and come out perfect every time. In fact, they're so easy that I'll likely never make mashed potatoes on the stovetop again.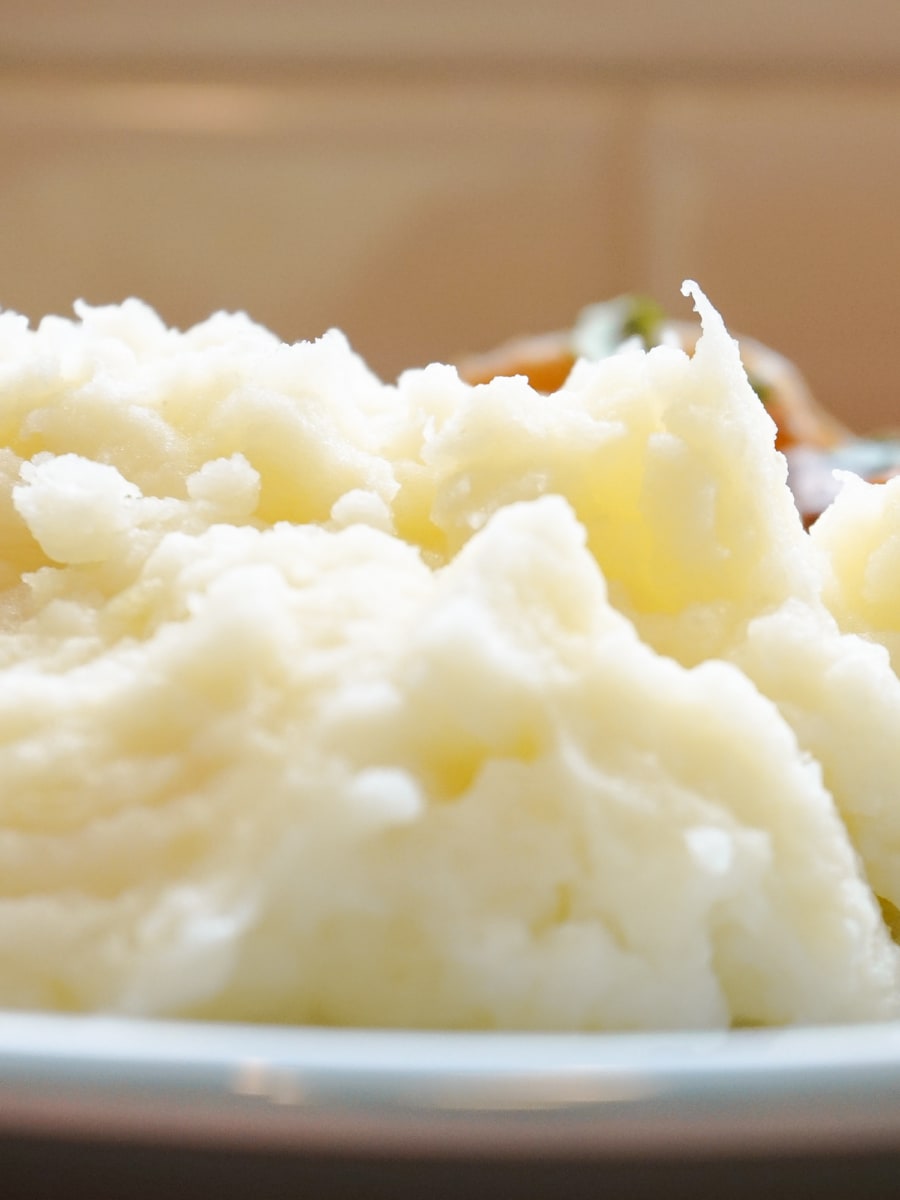 Instant Pot Desserts
For the desserts, I've included my Arroz con Leche and Flan recipes. If you haven't tried them yet, then you're missing out! These two are some of the most popular recipes on my blog. Both are easy to make and, oh, so decadent. You will absolutely love these two recipes. I've also included some other Instant Pot Desserts that you're sure to love.
Arroz con Leche
My Instant Pot Arroz con Leche recipe has to be one of the most comforting desserts there is. There is just something about this recipe that is so soothing. Maybe it's because I like to serve it warm. It's odd, because every time I order this dessert at a restaurant, they always serve it cold. I don't get it, because it is so much better served warm.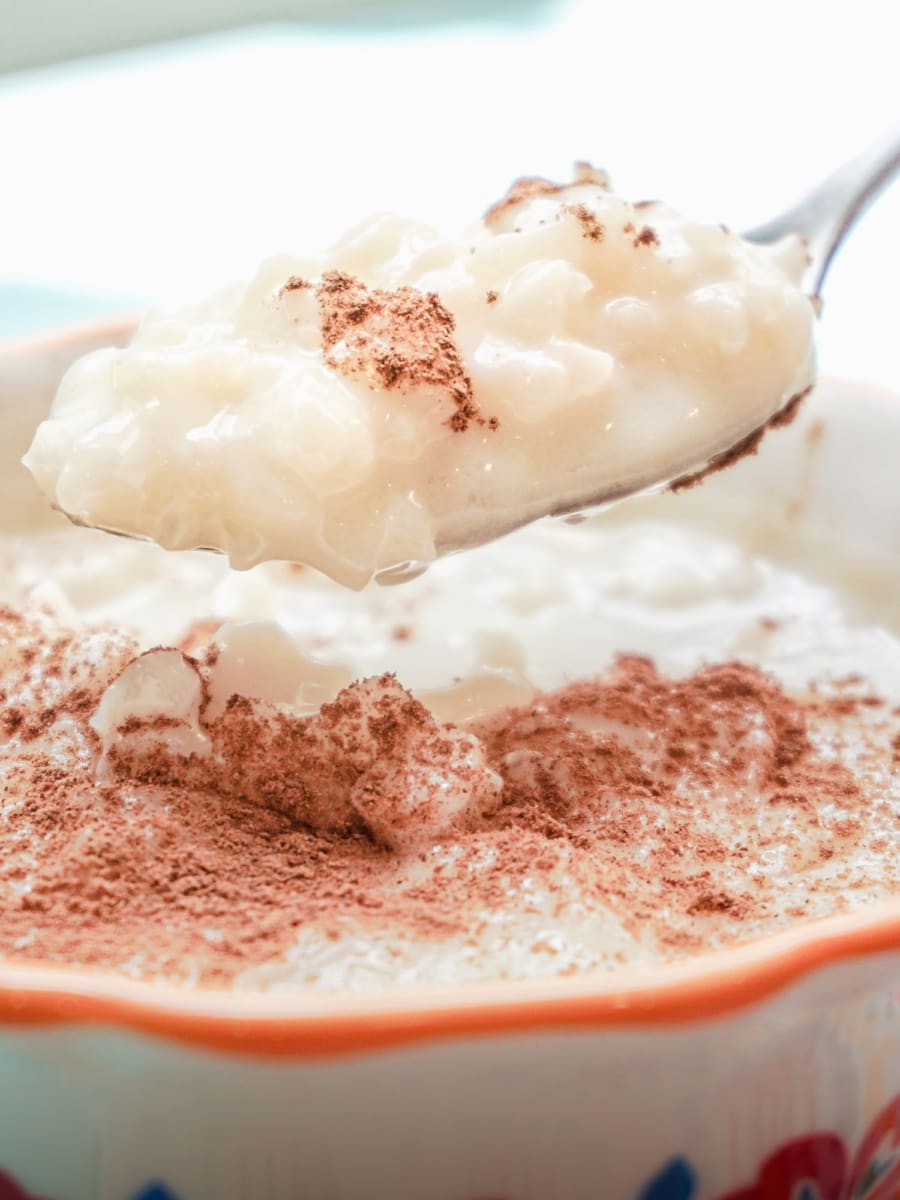 Enjoy the beautiful warmer weather of April.
Make sure you also check out my latest Instant Pot Meal Plan.
April 2018 Instant Pot Meal Plan
Below the list of recipes, you will find a link to the downloadable calendar and links to all my monthly Instant Pot meal plans.
Download the April 2018 Meal Plan Calendar.
For more Instant Pot Meal Plan ideas for the month of April, check out my archive of April Instant Pot Meal Plans.
Past Instant Pot Meal Plans
Each month I publish a new, updated Instant Pot Meal Plan. So don't miss out on seeing what wonderful dishes I've included in my latest one.
LOOKING FOR A PAST MEAL PLAN?
You can also access all of my previously published Instant Pot Meal Plans through the links below. I handpick the recipes that appear each month, so you will find that each month is unique with its own set of recipes geared specifically toward that month. Plus, on each meal plan page, you can download the printable calendar for that month.