The temperatures are still low, so I know you'll love some of the warm, comforting meals I have planned for you. In this March 2019 Instant Pot Meal Plan, you'll find so many delicious Instant Pot meals, side dishes, and desserts. And, with St. Patrick's Day coming up on March 17th, I made sure and include some special recipes. You'll find an outstanding Irish meal and a terrific dessert for you to enjoy that day. Here's what you can expect: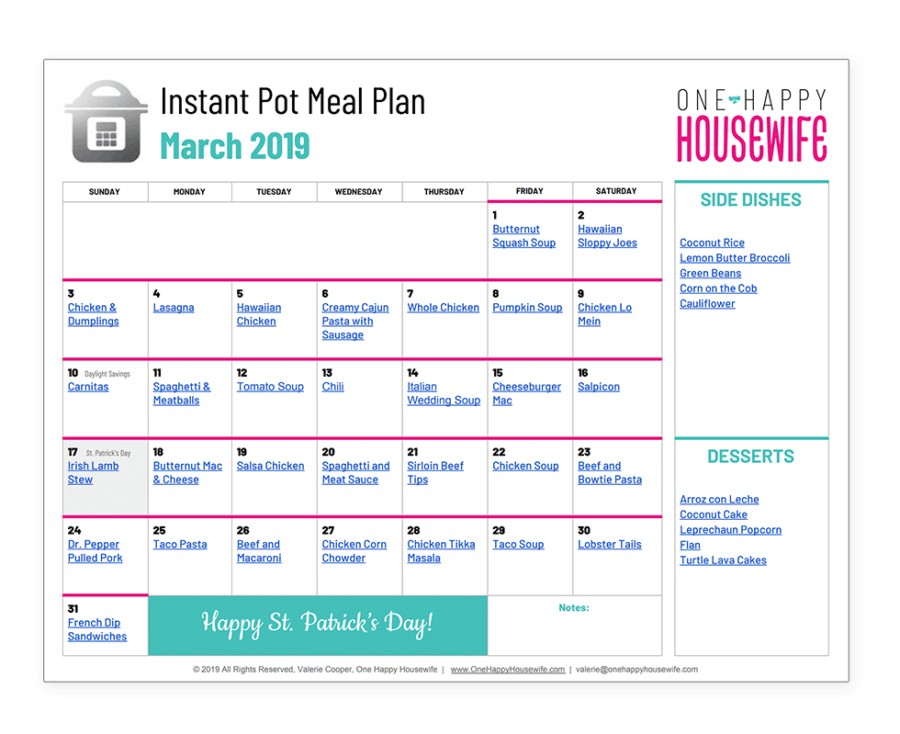 Instant Pot Soup Recipes
I still have lots of delicious Instant Pot Soups for you in this month's meal plan calendar. There is nothing more comforting on a wintry day than a warm bowl of soup. You don't want to miss making my Chicken and Dumplings, my Butternut Squash Soup, or my Tomato Soup. All three are delicious and very easy to make.
Chicken and Dumplings
I based my Instant Pot Chicken and Dumplings on the traditional comfort meal. I had chicken and dumplings for the first time when I was visiting my husband's family when we were still boyfriend and girlfriend. My future mother-in-law would make the most incredible chicken and dumplings.
Over the years, she would make it any time we'd come to visit. It was her special dish for us. So, after she passed away, I attempted to recreate her wonderful recipe. Every time I make this recipe, my husband and I reminisce on the many fond memories we have of our visits with her.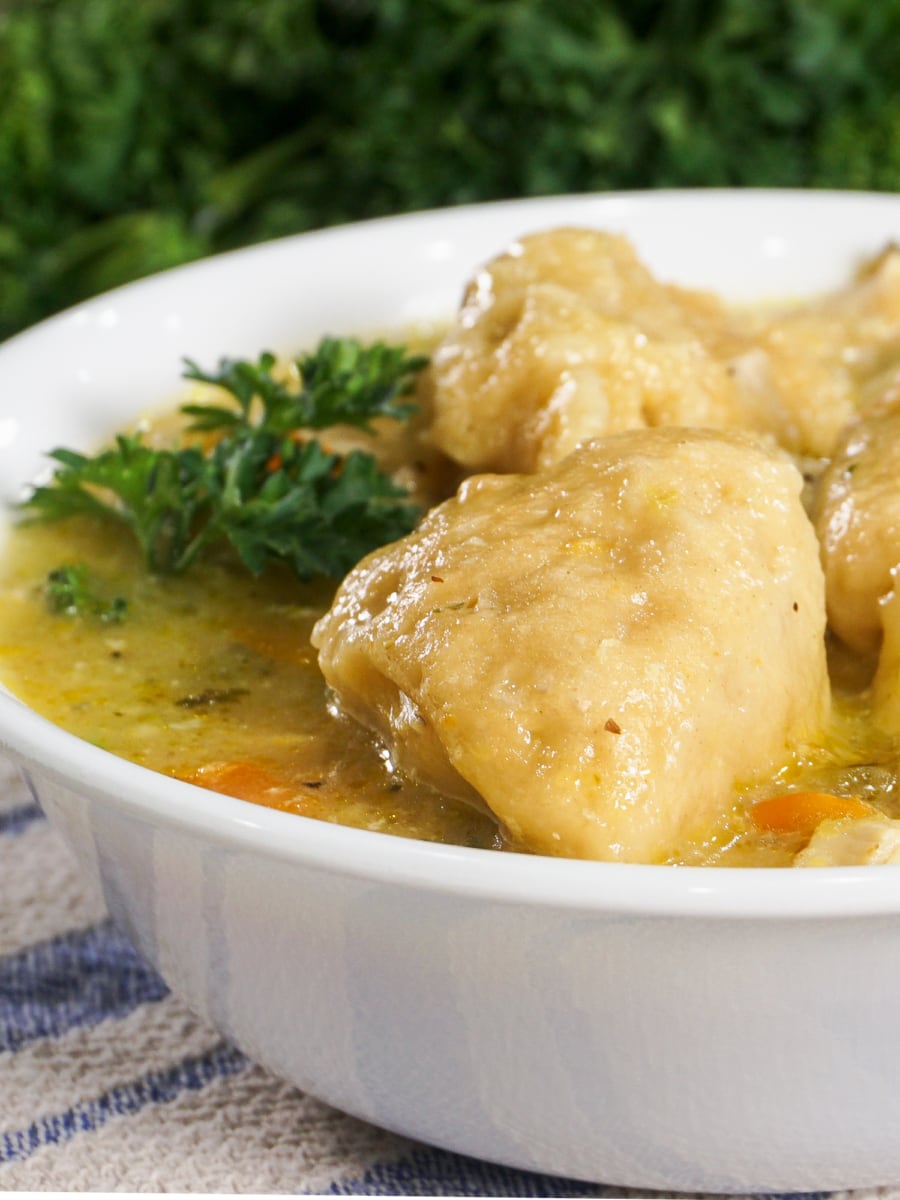 Butternut Squash Soup
My Instant Pot Butternut Squash Soup is thick and creamy with a roasted, nutty flavor. A bowl of this soup is the perfect soul-warming dish for those days where you need something comforting in your belly. Top with a drizzle of cream and a few dried cranberries to make this soup extra special. I also recommend serving this soup with crusty bread.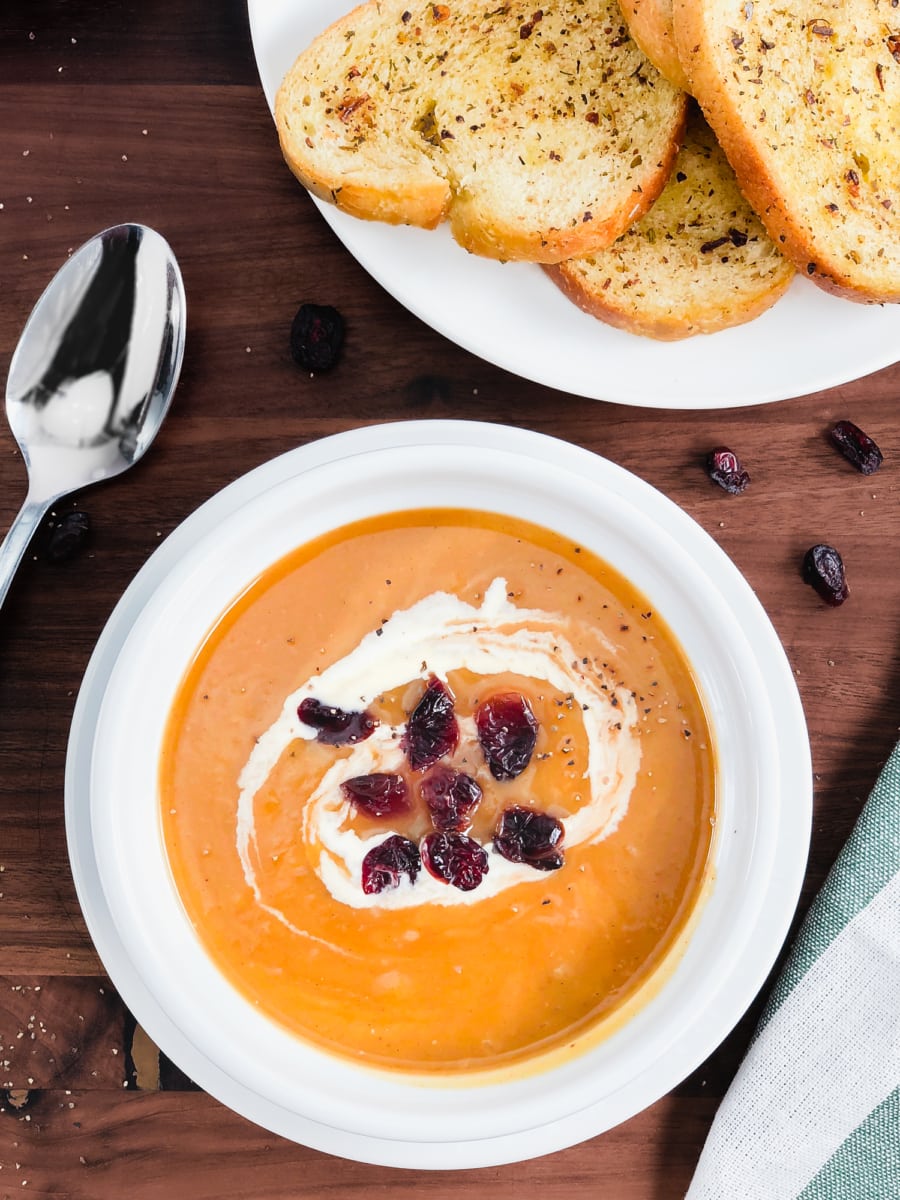 Tomato Soup
My favorite soup is my Instant Pot Tomato Soup. I've always loved the Tomato Soup from Panera and would grab some every chance I had when it was cool outside. There is something about tomato soup that is so warming and soothing. I just love it!
Well, the Panera Tomato soup was my favorite until I created this recipe. Wow! This soup is fantastic! It has a hint of both basil and honey, which takes it over the top. I urge you to try this recipe.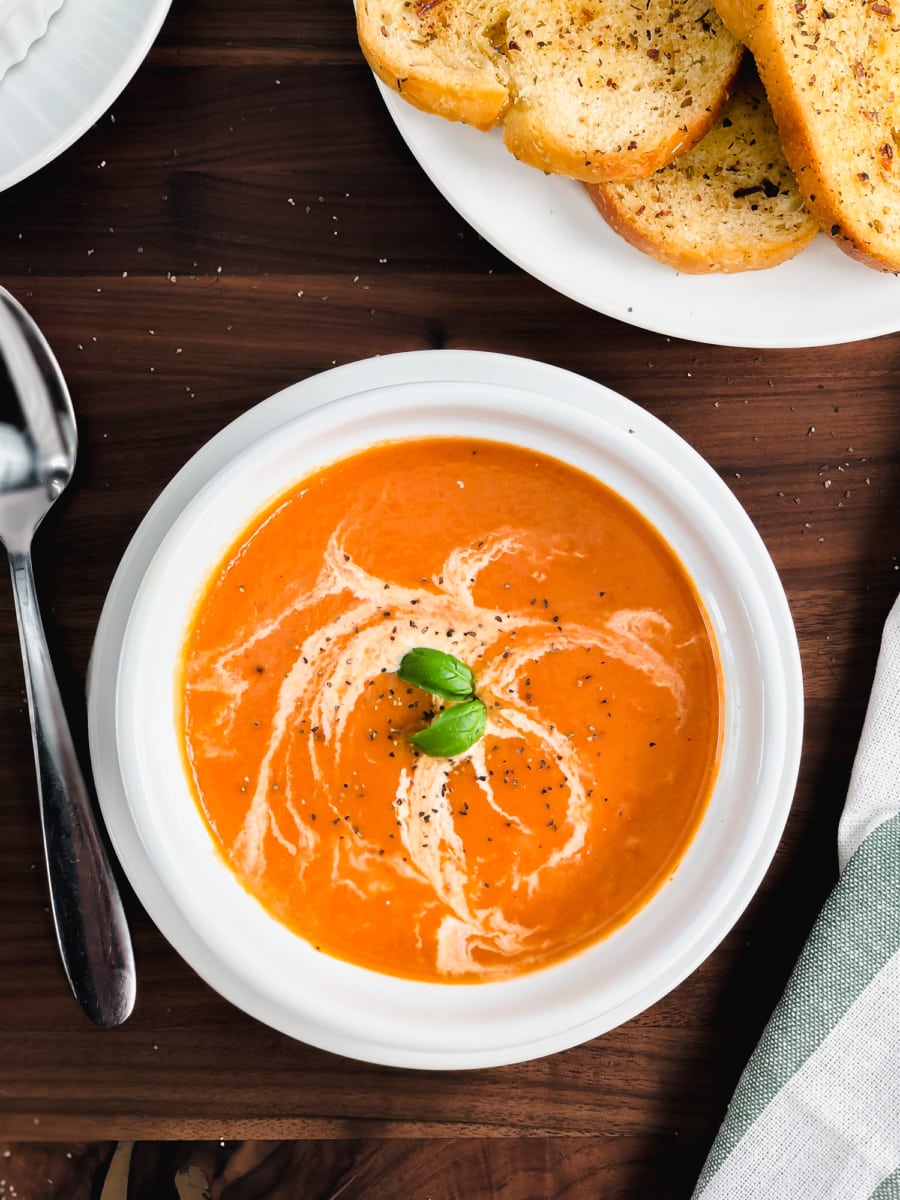 Instant Pot Pasta Recipes
If you're looking for a great pasta recipe then this March Instant pot Meal Plan will not disappoint. You'll find recipes for Lasagna, Spaghetti and Meatballs, and Taco Pasta to name a few. Pasta dishes are simple to make in the Instant Pot and are always comforting and filling. That's why you'll always find plenty of pasta recipes for the Instant Pot in my meal plans.
Lasagna
To start, there is nothing like a warm slice of my Instant Pot Lasagna. This recipe is so easy to make and cooks up a lasagna that's just as good as any you'd bake in the oven. This recipe features copious layers of a flavorful Italian meat sauce, cream cheese, and mozzarella cheese. This lasagna is so cream, so meaty, and so cheesy that it will become one of your favorite pasta dishes to make in the Instant Pot.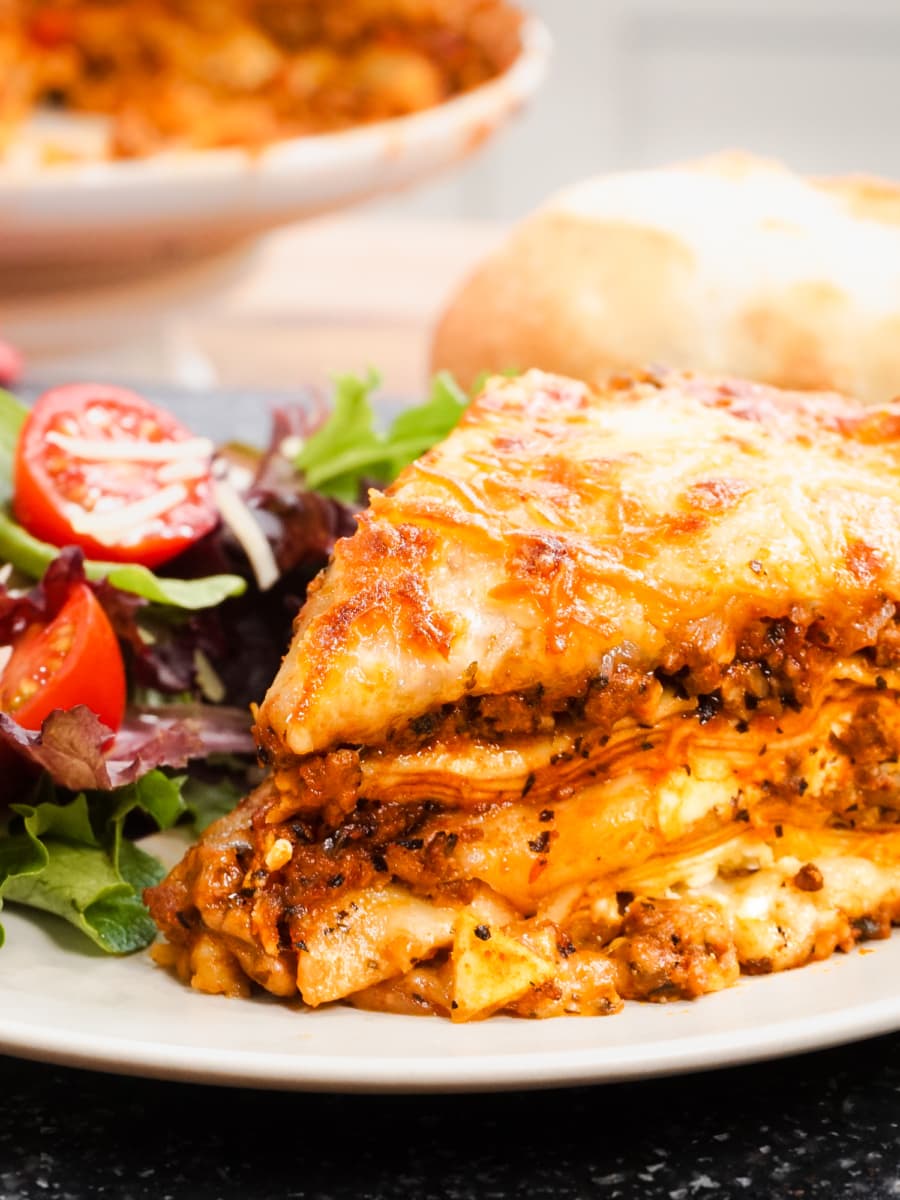 Spaghetti and Meatballs
Next, my Instant Pot Spaghetti and Meatballs recipe is the perfect traditional pasta dish for any busy weeknight. This recipe uses simple ingredients and will give you a Spaghetti and Meatballs with a homemade taste. And the best part, you'll have this incredibly easy, no-prep pasta dish on the table in no time. It is literally dump and start.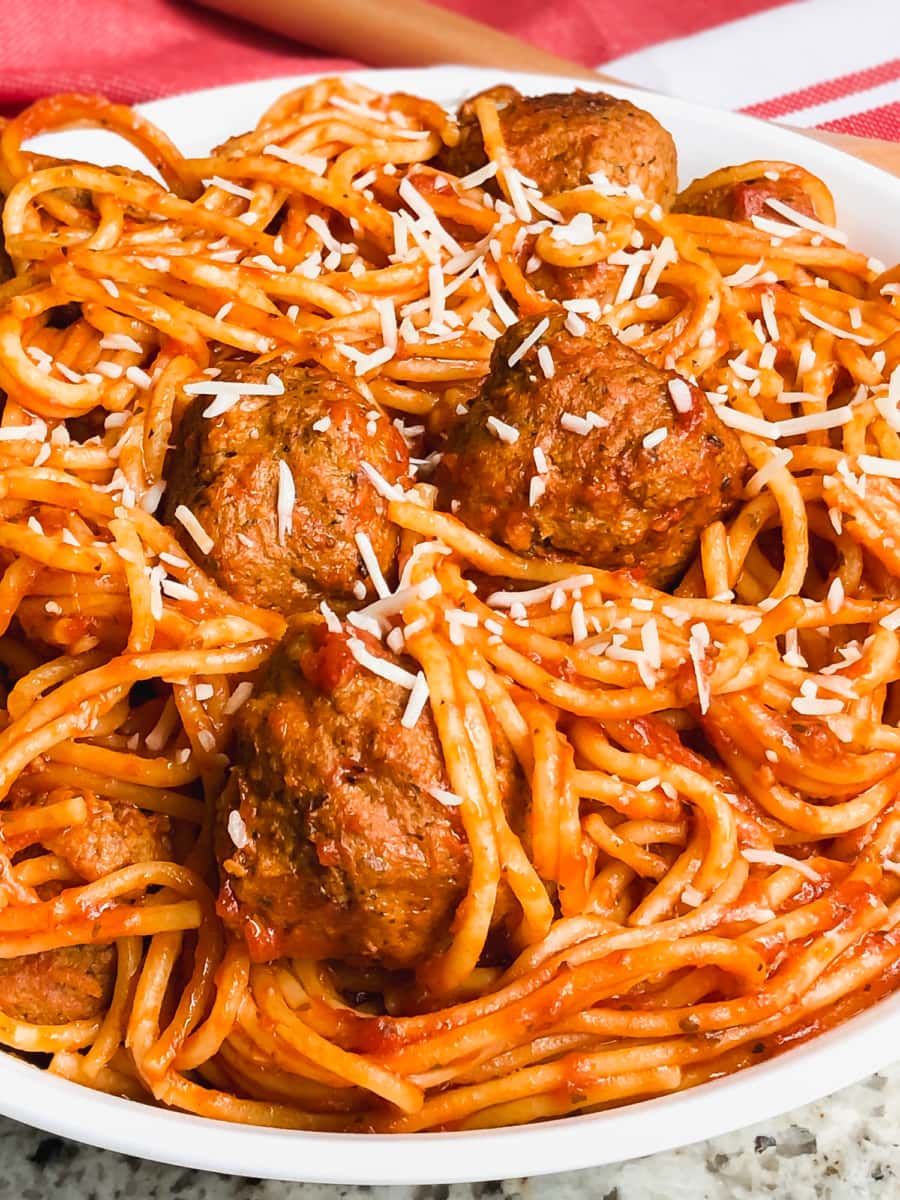 Taco Pasta
Finally, Pasta Night meets Taco Tuesday with my Instant Pot Taco Pasta. This is one of my family's favorite pasta dishes. It delivers all the flavors of your favorite tacos in a plate of pasta. I recommend serving this pasta with your favorite taco toppings like sour cream, shredded cheese, diced avocado, cilantro, and hot sauce. You'll love this fusion of Tex-Mex and Italian.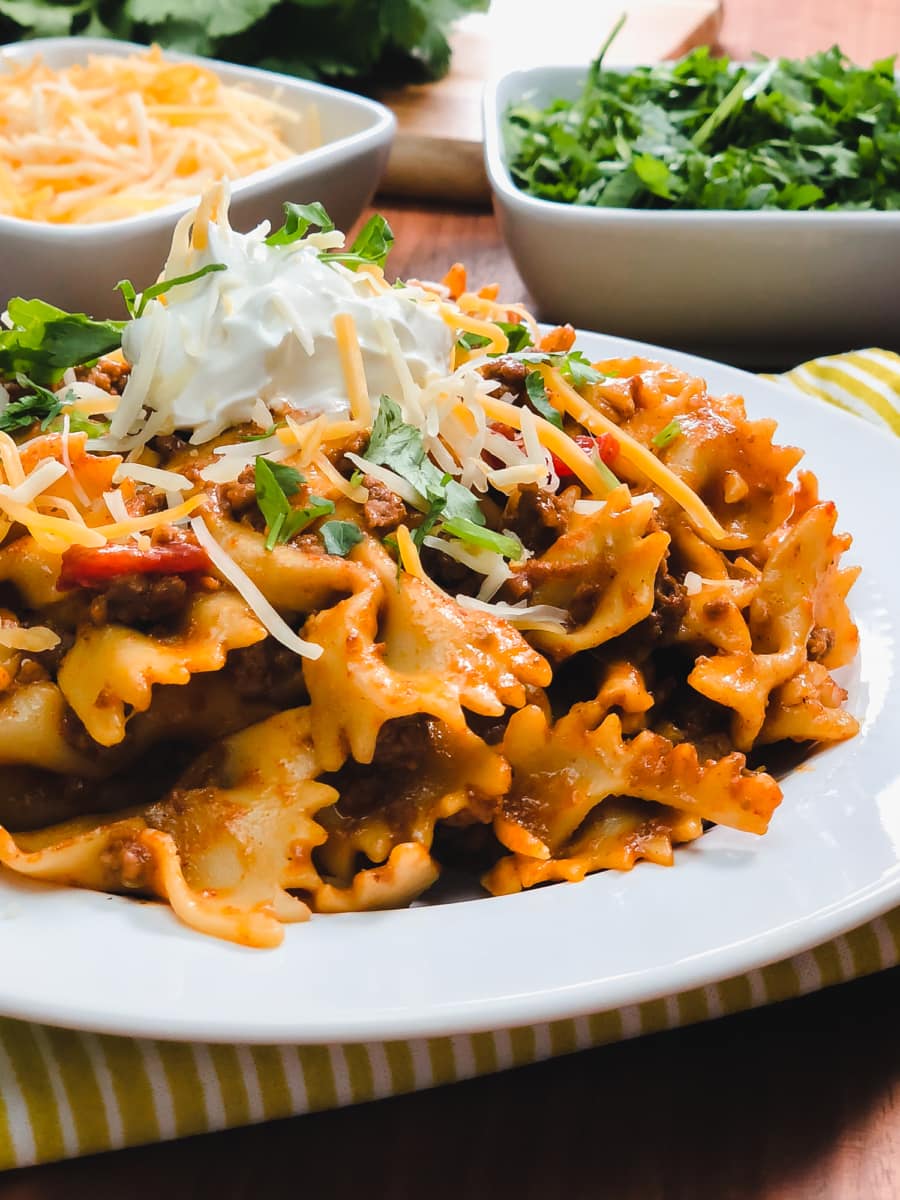 Instant Pot Side Dish Recipes
You'll always find an assortment of wonderful Instant Pot Side Dishes in my meal plans. And this March Meal Plan is no exception. For instance, I've included a fantastic coconut rice recipe from a blogger friend of mine. The coconut flavor in this rice is on point. It's a perfect side dish to many of the Asian and Indian recipes in this meal plan. You'll also find some more traditional side dishes in this meal plan.
Corn on the Cob
Another quick, easy, and delicious side dish recipe on this month's meal plan is the Instant Pot Corn on the Cob. This one is super simple. You'll just throw the corn in the pot, add some water, cook, and you'll have tender sweet corn in minutes. It's a perfect side dish for lots of meats, stews, chilis, and more.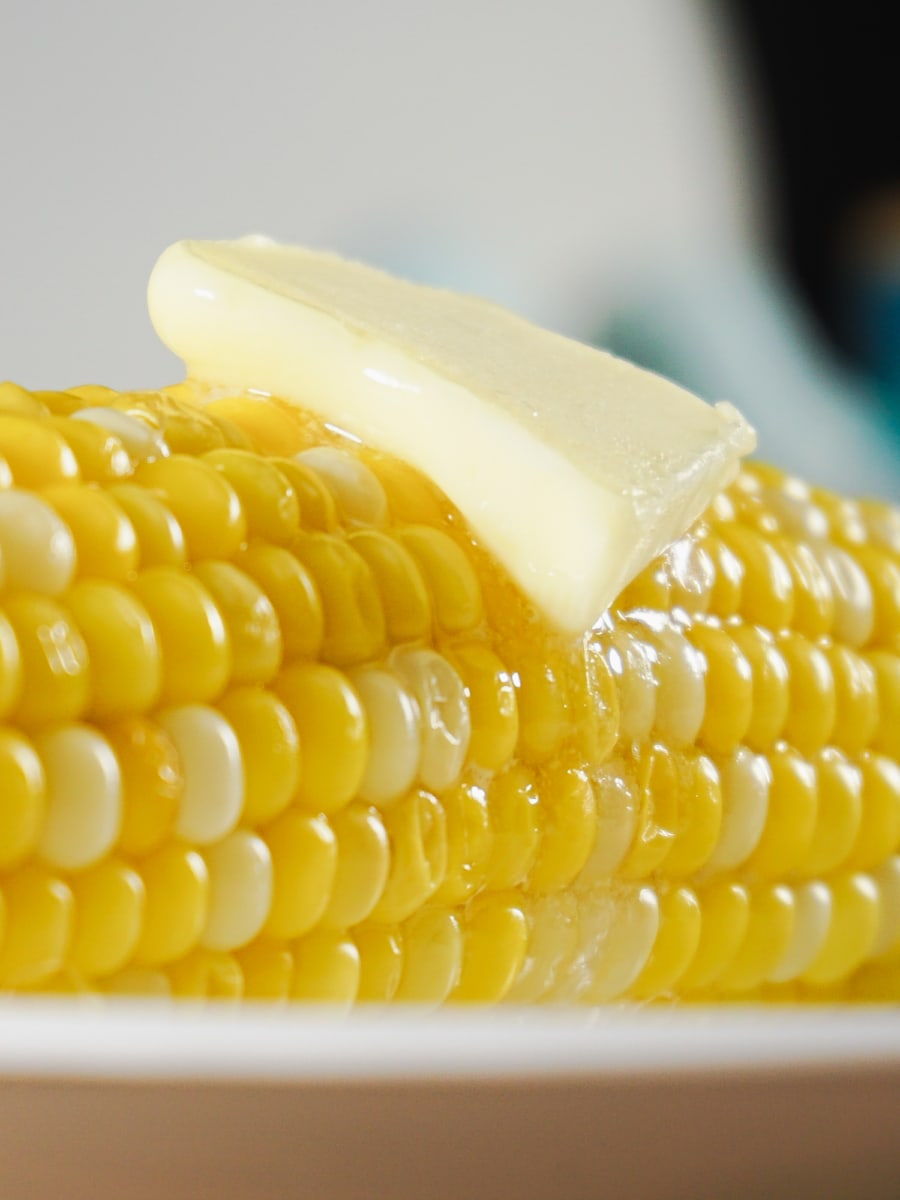 There are many other side dishes to choose from, so check them out.
Instant Pot Dessert Recipes
I always include some delicious Instant Pot Dessert Recipes in my March Meal Plan. This meal plan has some particularly tasty desserts and they're all easy to make and perfect for serving after a delicious meal. The only problem is that you may eat more than you're supposed to.
Arroz con Leche
My Instant Pot Arroz con Leche is a monthly staple at my house! And I'm so happy to share it with you and your family. You'll love the warm and comforting taste of this traditional Hispanic dessert. It's so delicious and, unfortunately, it's hard to have just one serving.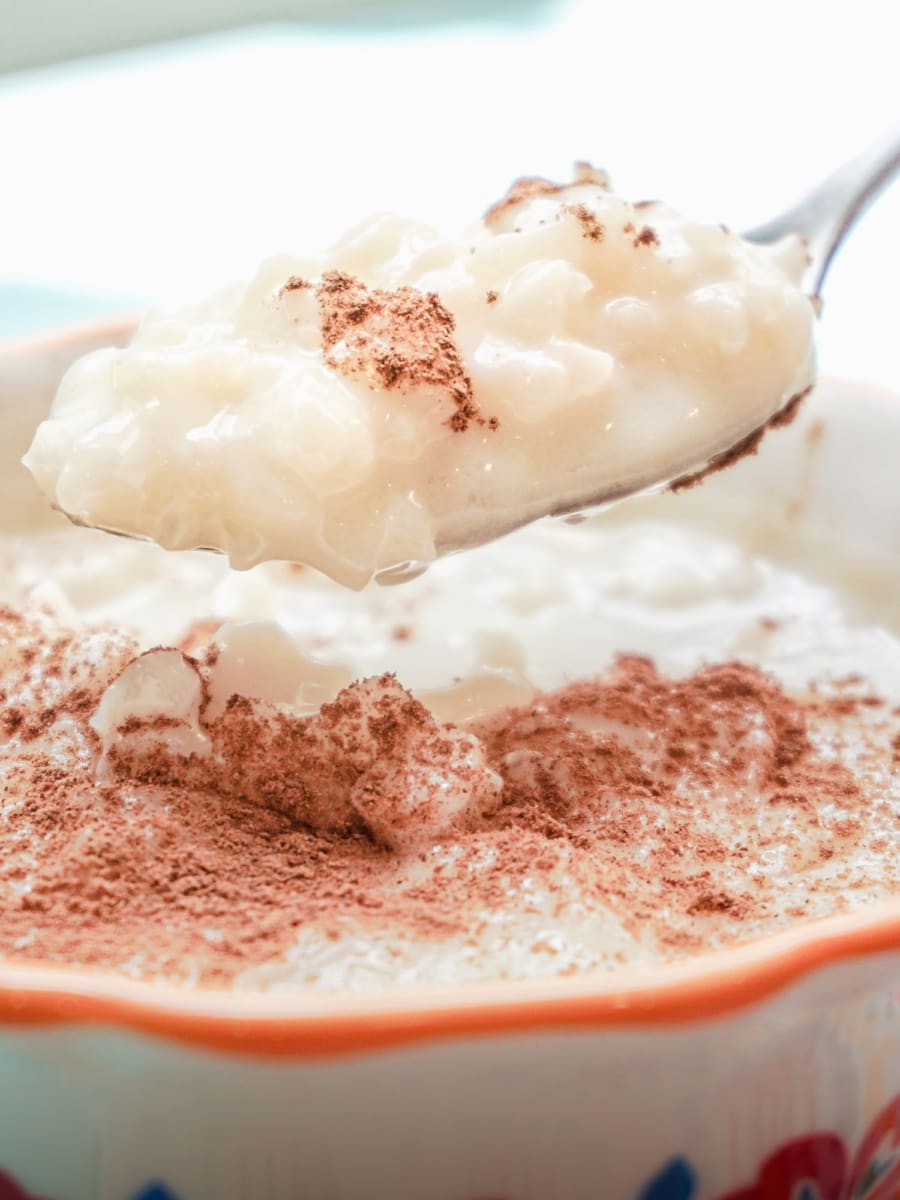 Oh, and like I mentioned above, don't forget to try the special St. Patrick's Day treat I included. Plus, there are many other desserts to choose from this month. So, enjoy!
Have a wonderful March and enjoy your St. Patrick's Day!
Make sure you also check out my latest Instant Pot Meal Plan.
March 2019 Instant Pot Meal Plan
Below the list of recipes, you will find a link to the downloadable calendar and links to all my monthly Instant Pot meal plans.
Main Dishes
These are the dishes for March.
Download the March 2019 Meal Plan Calendar.
For more Instant Pot Meal Plan ideas for the month of March, check out my archive of March Instant Pot Meal Plans.
Past Instant Pot Meal Plans
Each month I publish a new, updated Instant Pot Meal Plan. So don't miss out on seeing what wonderful dishes I've included in my latest one.
LOOKING FOR A PAST MEAL PLAN?
You can also access all of my previously published Instant Pot Meal Plans through the links below. I handpick the recipes that appear each month, so you will find that each month is unique with its own set of recipes geared specifically toward that month. Plus, on each meal plan page, you can download the printable calendar for that month.