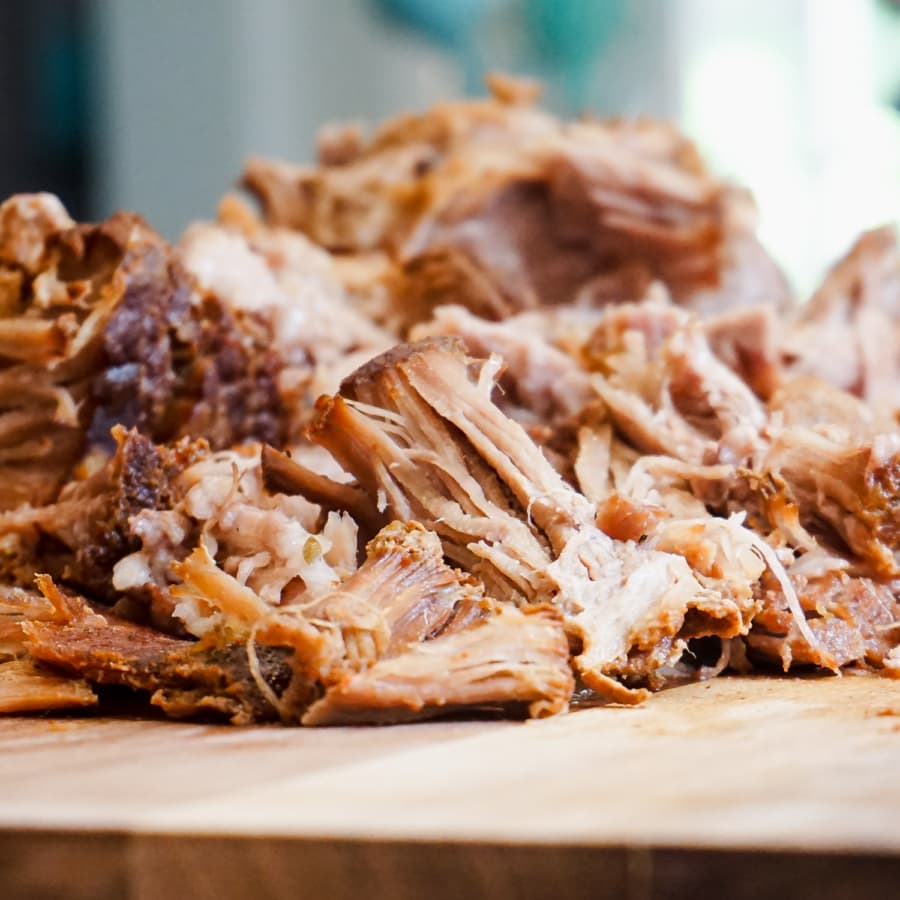 Instant Pot Pork Carnitas are seriously some of my favorite Mexican tacos! Carnitas literally means "little meats". They are called this because the pork is chopped into small pieces after it's cooked. Making them in the Instant Pot is super easy. You will be amazed at how delicious this dump and start recipe is!
This post contains affiliate links. For more information, see my disclosure.
Authentic Taste Without the Long Wait
Making authentic carnitas, of course, takes a long time and the carnitas are usually made by braising the pork shoulder in oil or lard until it is tender. But as we all know, "ain't nobody got time for that!" The Instant Pot has opened the door to so many amazing possibilities without the long wait.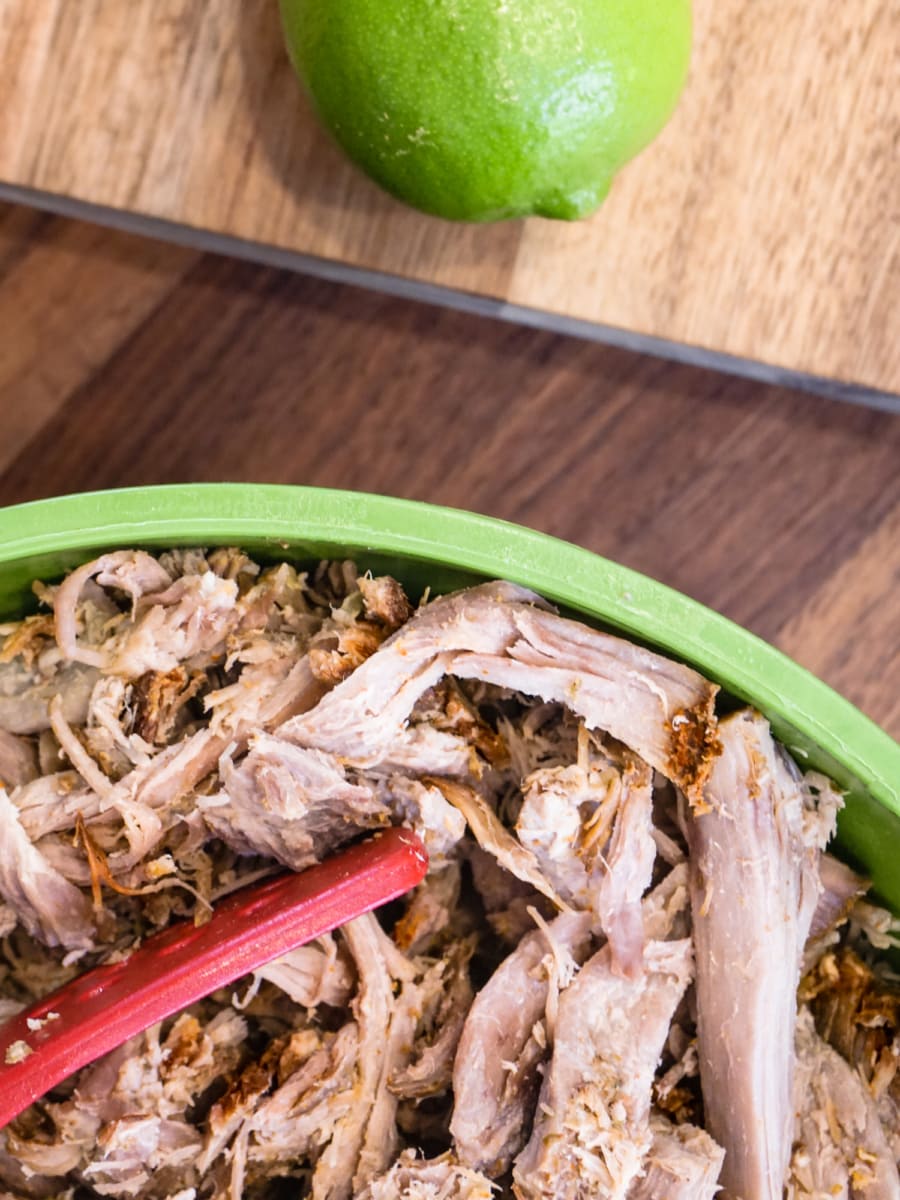 These dump and start Instant Pot Carnitas are so tender and flavorful you would think they cooked all day long! After pressure cooking the pork shoulder or butt, you'll want to crisp the carnitas on the stove to achieve that authentic crispiness along the edges. They are perfection!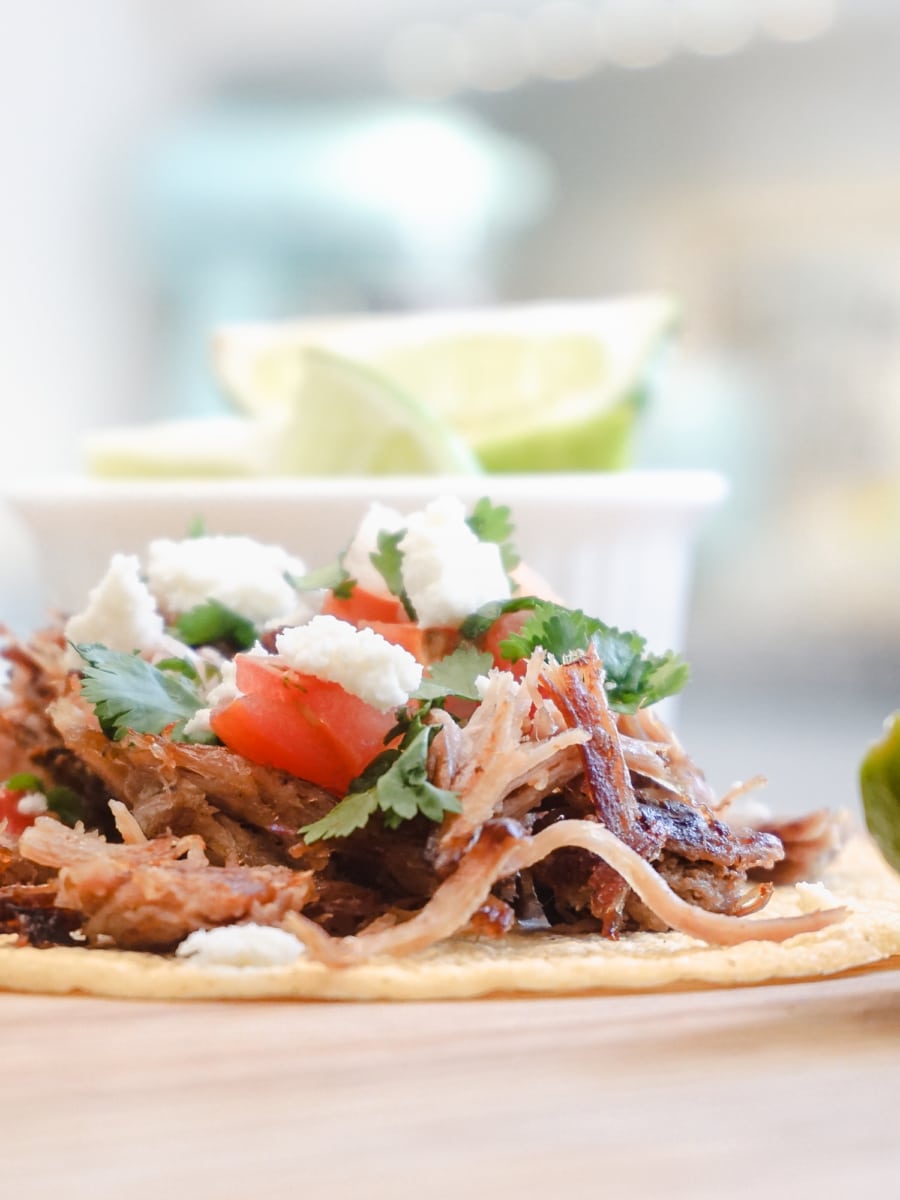 Essential Items
Here are some essential prep tools, utensils, and appliances I used to make this recipe.
Prep Tools & Utensils
Here are the prep tools and utensils that you'll need:
Featured Items
Here is a list of the products featured in this post or products similar to those featured in this post:
23 Must-Have Electric Pressure Cooker Accessories
Make sure to check out my Ultimate List of Electric Pressure Cooker Accessories! I've included everything you could ever need to help make your pressure cooking quicker, easier, and even more convenient.
Making Carnitas in the Instant Pot
I'm lucky to have a husband that loves to experiment in the kitchen and comes up with amazing recipes! Since he knows I love carnitas so much, he was determined to come up with a recipe for Instant Pot Pork Carnitas so we could enjoy them at home!
Let me tell you, this boy is good at what he does! I was a little skeptical when I saw the ingredients, but once it was all said and done, I was ecstatic with the result! Homemade, delicious Pork Carnitas in under 2 hours. Just throw all the ingredients into the Instant Pot, and about an hour and a half later, voila!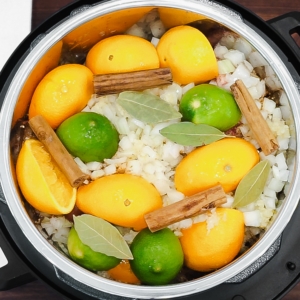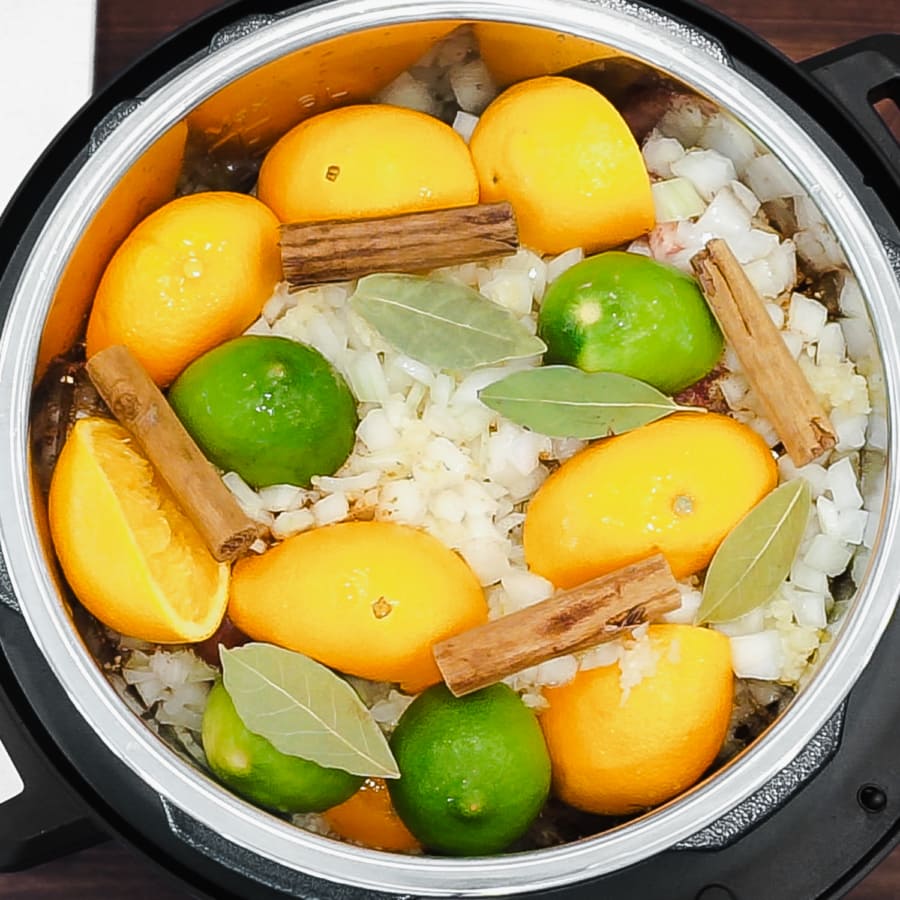 Shred and Brown the Pork
Once the pork has finished cooking in the Instant Pot, remove each piece of pork and place it on a cutting board. You'll then want to shred or chop the meat into small pieces.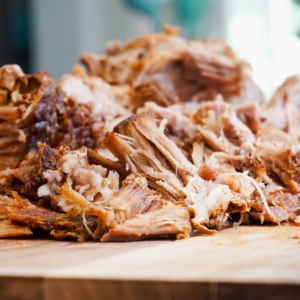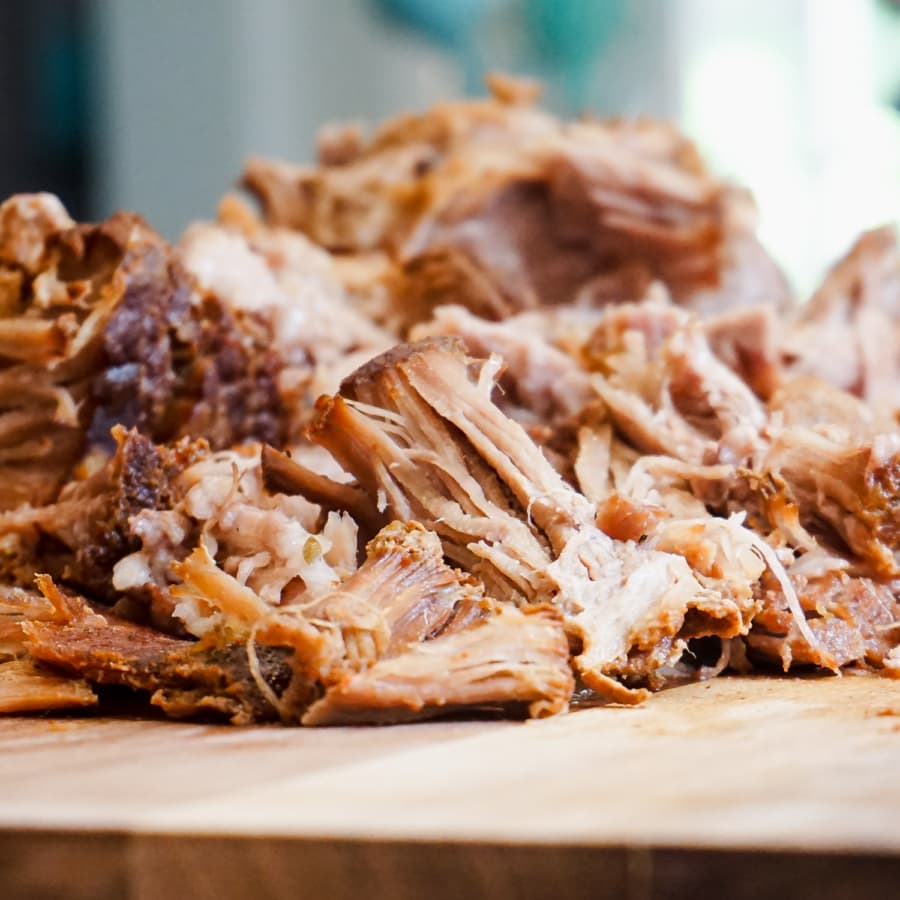 We love the crispy edges in traditional carnitas, so we like to place the cooked pork on an iron skillet for a few minutes to achieve those perfectly crispy edges. Ryan pretty much only cooks on his iron skillets when cooking on the stove. He loves them. And an iron skillet is perfect for browning these pork carnitas.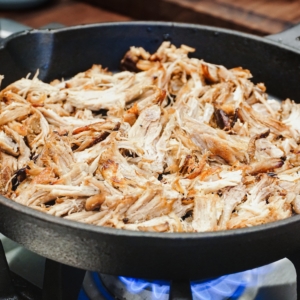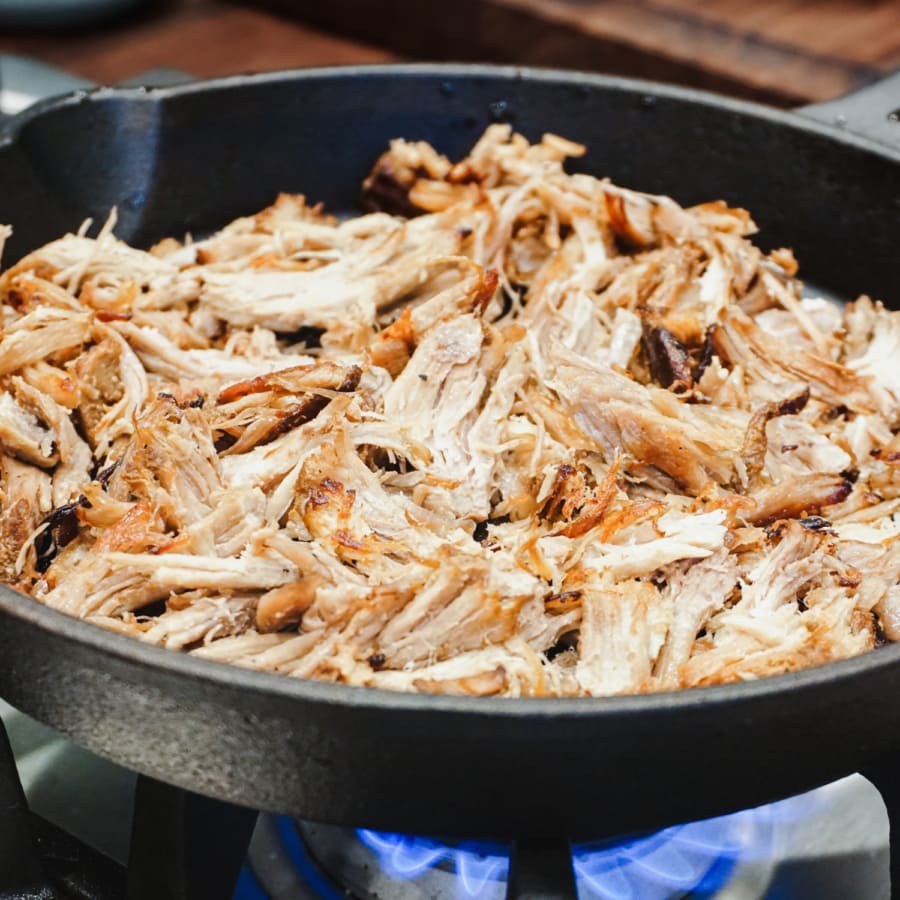 Toppings for Instant Pot Carnitas
Warm up some tortillas, slice a few limes, and gather your toppings and you'll be ready to enjoy! As for the toppings, you have to include some coriander leaves or cilantro. That is key! We love this cast-iron griddle for warming tortillas.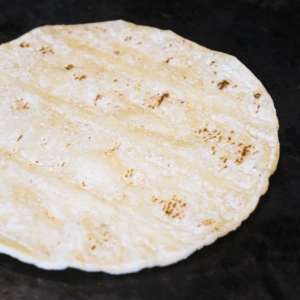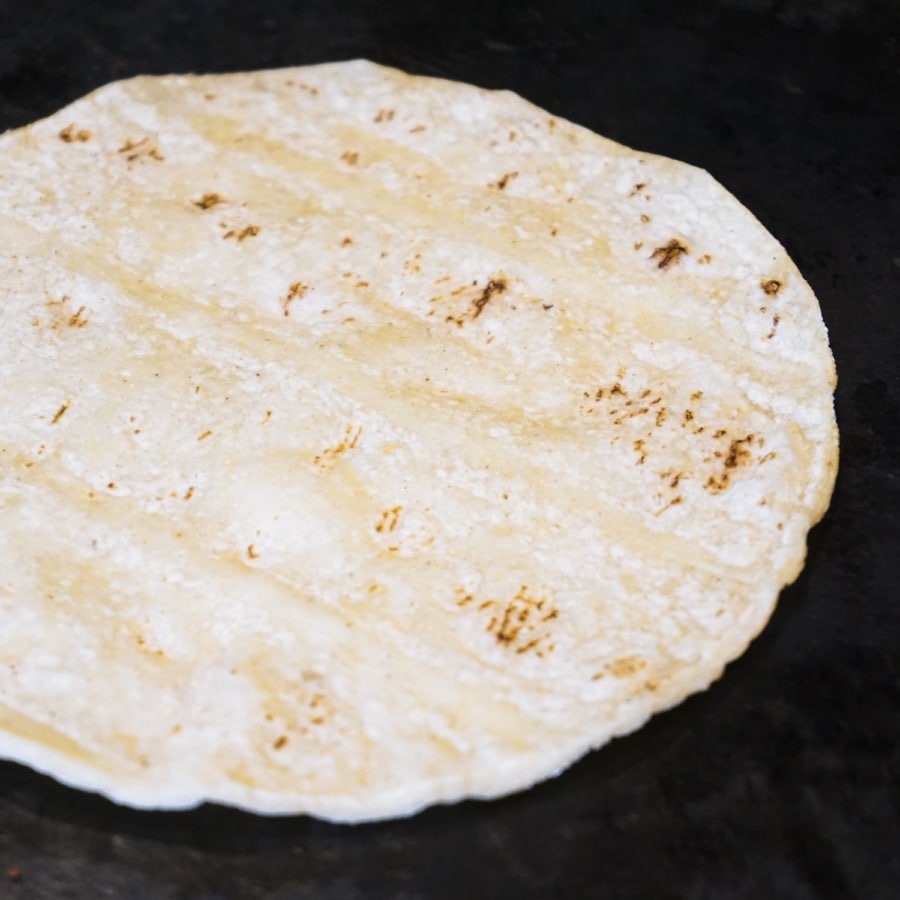 We also like to add queso fresco and some fresh homemade pico de gallo. I personally top mine with my homemade Honduran cream as well!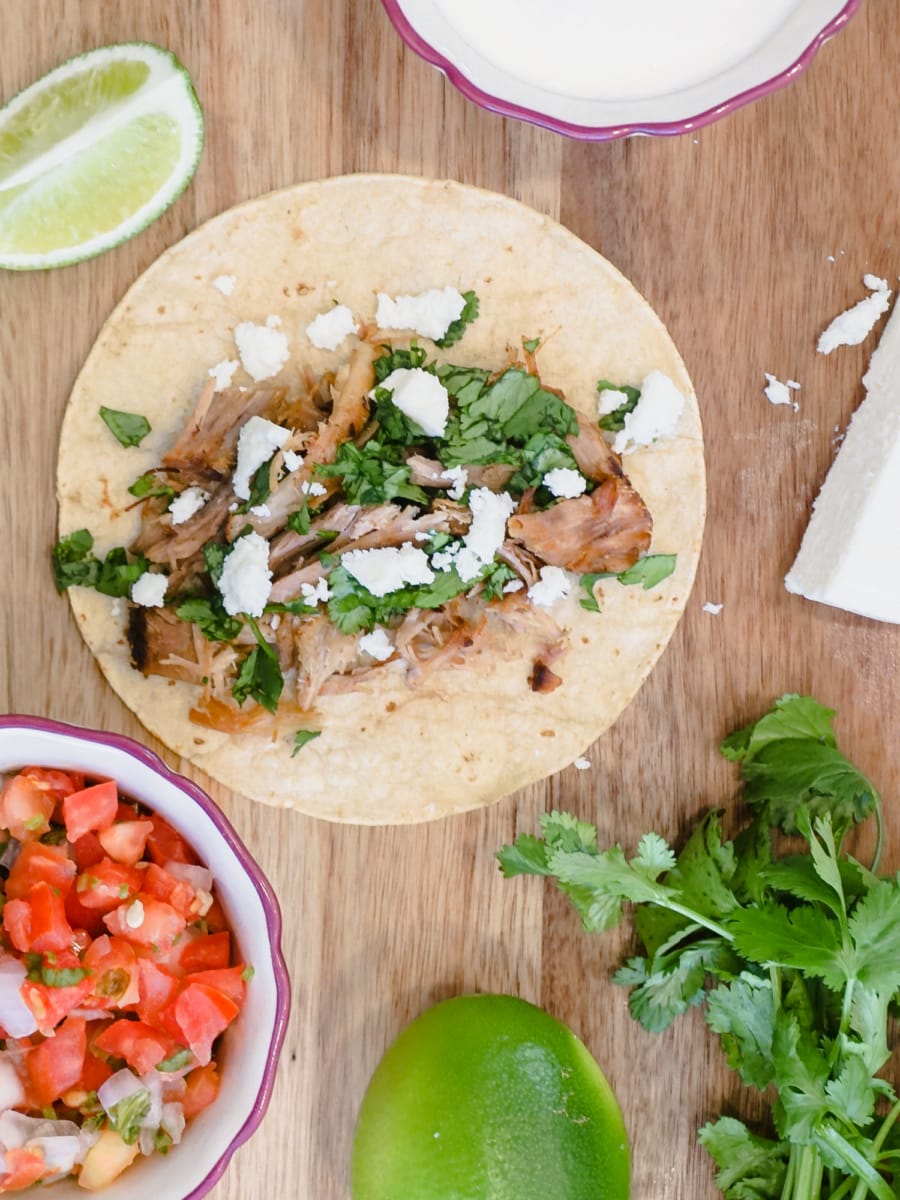 It's Your Turn to Make Carnitas!
Did you make this Carnitas recipe yet? I promise these Instant Pot Carnitas will not disappoint! Try them out and let me know what you think! And if you still haven't gotten an Instant Pot, what are you waiting for?! Check out my Instant Pot Unboxing and see why I think everyone needs one!
Let me know in the comments when you try these Carnitas! Also, if you can come up with another way to eat the Carnitas, let me know that as well!
5-Star Rating: If you loved these Instant Pot Carnitas, I'd appreciate it if you could give them a 5-star rating to show how much you loved them.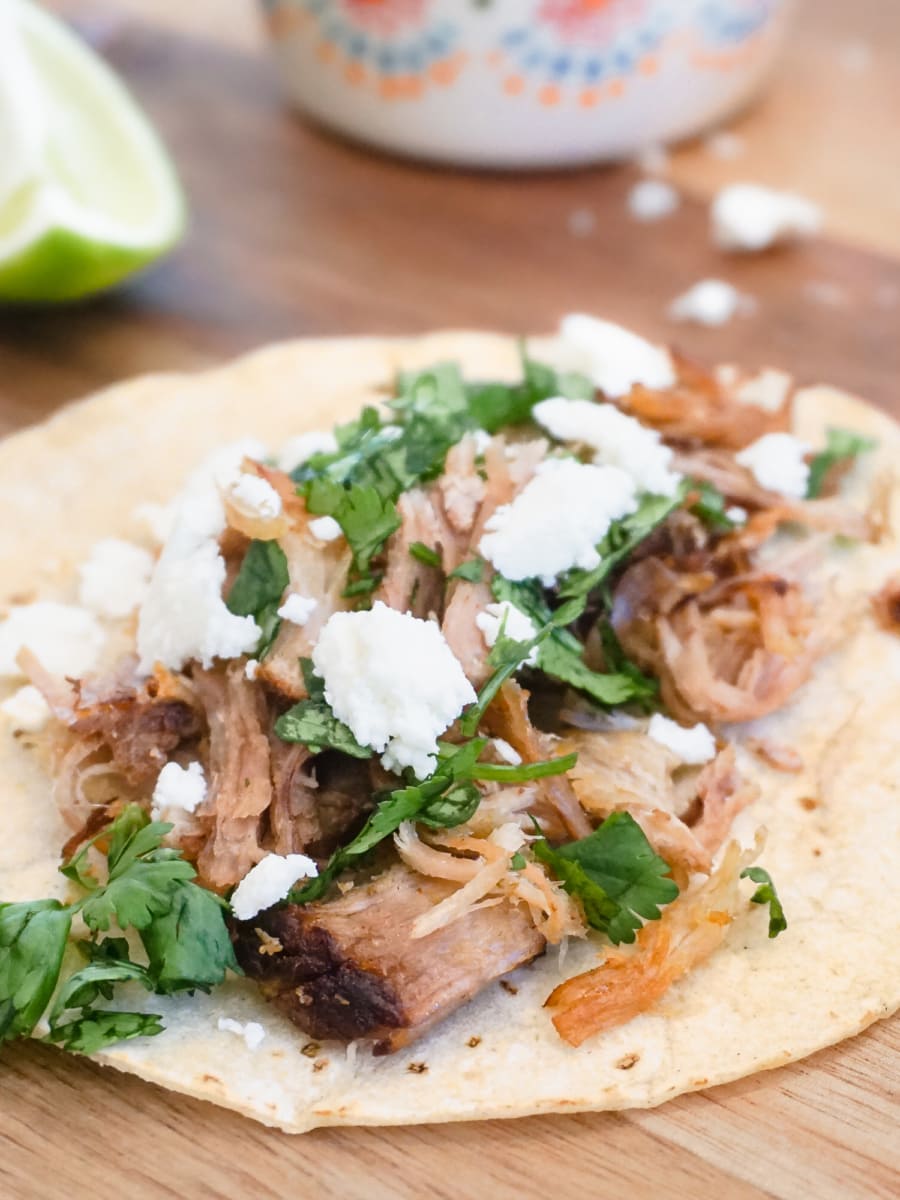 MORE QUICK, EASY, AND DELICIOUS RECIPES
Looking for more recipes to feed a crowd? Here are a couple more easy recipes that I know you'll love:
Need a soup to go with your Carnitas? If you're looking for a perfect soup to serve with this recipe, then try my Instant Pot Chicken Enchilada Soup, Instant Pot Vanilla Jalapeño Corn Chowder, or Instant Pot Chili recipes.
For a full list of all my Instant Pot soup recipes, check out my Instant Pot Soup Recipes post.
Looking for the perfect side dish for these Carnitas? Try my amazing Homemade Guacamole and Homemade Pico de Gallo recipes.
More ways to cook pork shoulder: Have a pork shoulder but don't know what to make with it? Here are more recipes you can make with Pork Shoulder in the Instant Pot.
Instant Pot Carnitas
JUICY PULLED PORK MADE WITH CITRUS AND MEXICAN SPICES
Total Time
2hours:15minutes
The authentic taste of Mexican carnitas with incredibly juicy pulled pork and golden crispy edges.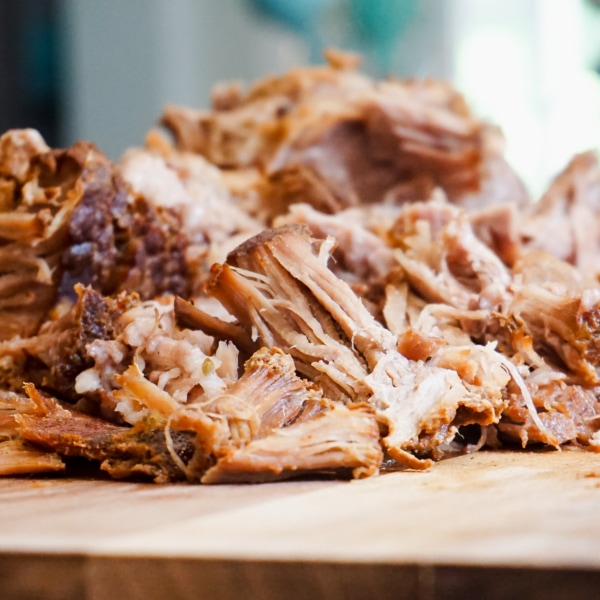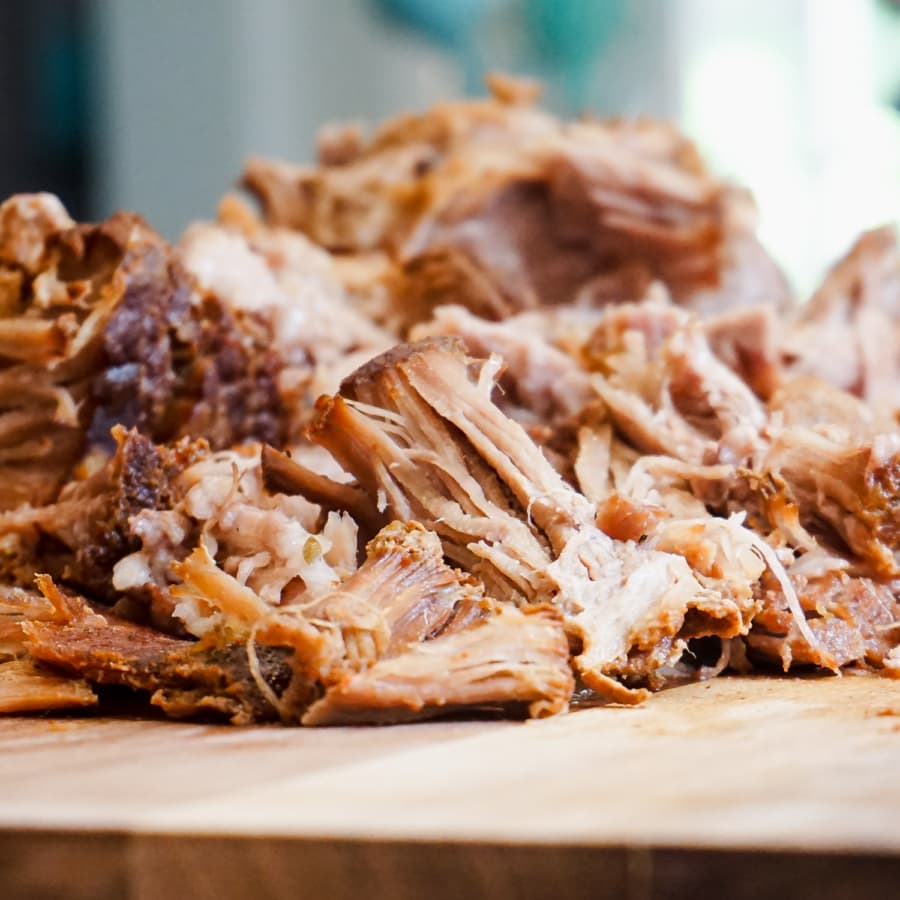 Instructions
Place the pork shoulder into the Instant Pot.

Spread all ingredients over the top of the pork shoulder.

Squeeze juice from the oranges and limes over the pork before placing the rinds into the pot.

Pour the can of ginger ale over the pork shoulder.

Cook on 'Manual' or 'Pressure Cook', 'High Pressure' for 100 minutes.

Once the Instant Pot has completed cooking, use the natural pressure release NPR method. I usually let it NPR for 25 minutes and then release any remaining pressure.

Ensure that all the pressure has been released before opening the pot.

Carefully remove the pork from the Instant Pot and discard the remaining liquid.

Place on a cutting board and shred.

For crispy edges, brown your shredded pork in a skillet for a few minutes before serving.

You now have delicious pork carnitas. Enjoy!
Nutrition Facts
Serving: 1taco | Calories: 169kcal | Carbohydrates: 8g | Protein: 18g | Fat: 6g | Saturated Fat: 2g | Cholesterol: 61mg | Sodium: 1828mg | Potassium: 412mg | Fiber: 1g | Sugar: 4g | Vitamin A: 280IU | Vitamin C: 17.3mg | Calcium: 54mg | Iron: 1.9mg
Notes
Feed an army. This recipe yields a lot of meat and is great for large gatherings or meal planning.
Tips & Tricks
Brown before serving. For the best results, brown the shredded pork before serving. This will give you those mouthwatering crispy edges you expect from authentic carnitas.
Add your favorite toppings. Serve on a warm corn tortilla with your favorite taco toppings. We like to top ours with pico de gallo, cilantro, queso fresco and Mexican table cream.