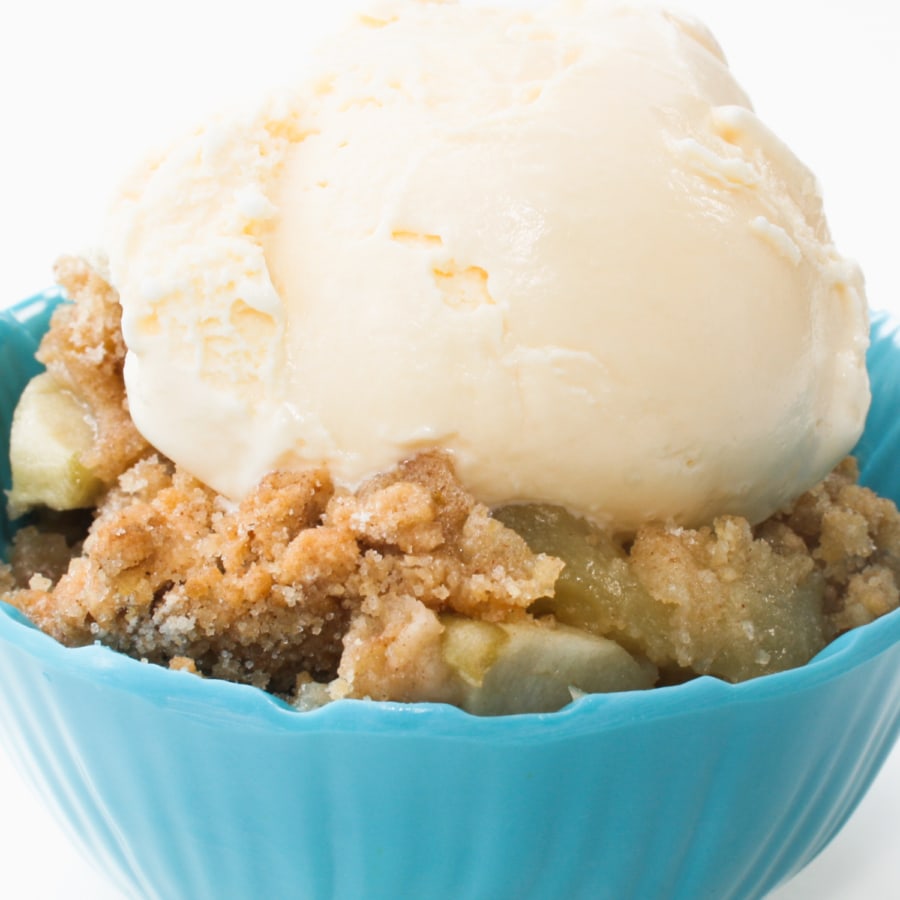 Nothing like a warm apple crumble to hit that sweet spot!! I don't know about you, but I love any and all warm apple desserts!
This post contains affiliate links. For more information, see my disclosure.
I remember my aunt used to make a delicious apple pie! It was pretty labor-intensive though, so I never tried my hand at it. So when I discovered apple crumble, I was excited to have an easy alternative to apple pie. I've been making this apple crumble for years and every time I make it, it's always packed with deliciousness!!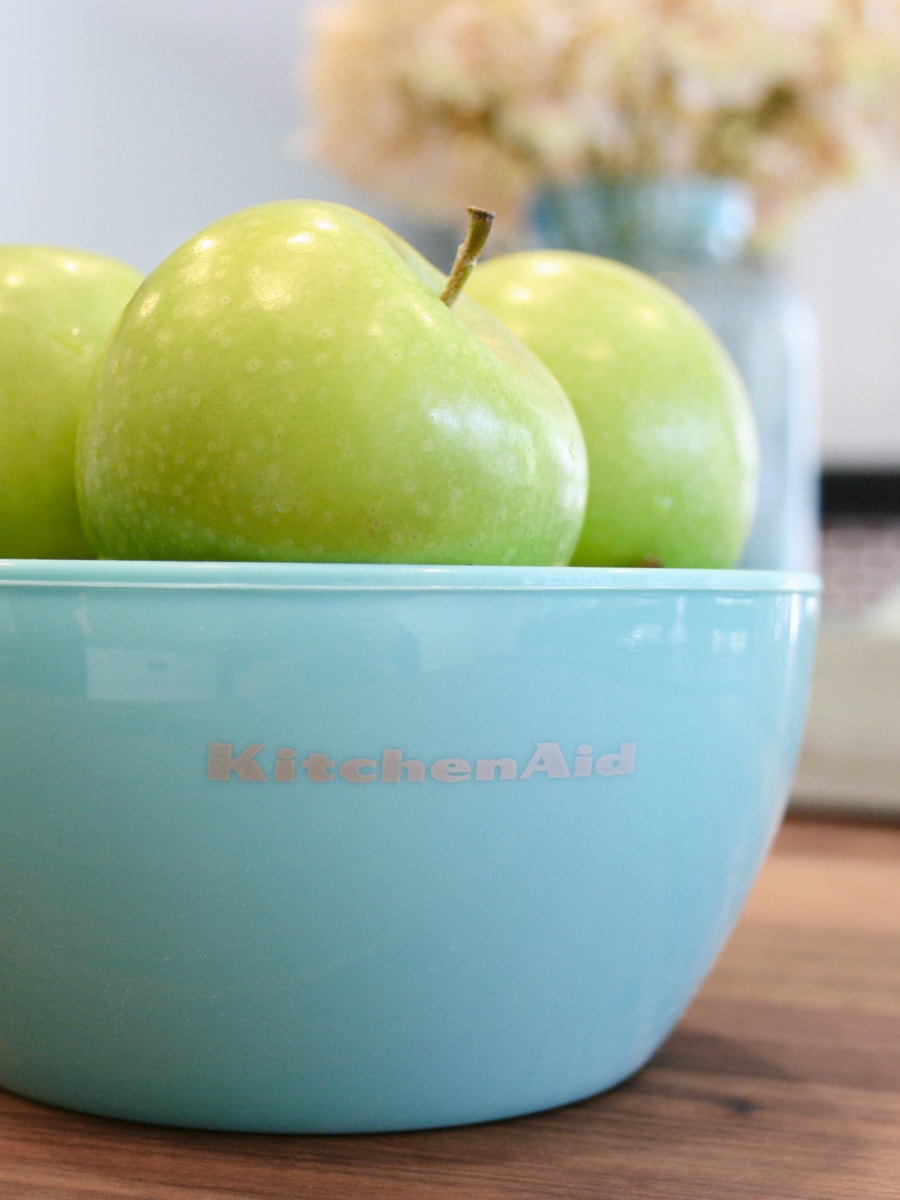 My middle child, Phillip, absolutely loves it! He's loved it since the first time he tried it back when he was in Kindergarten! He even had me make a batch for his class when he was in first grade and they were studying Johnny Appleseed! Phillip was so proud when he came home because all his little classmates had loved his mommy's dessert!
Time flies. He just turned 14 and is no longer a little boy, but he still loves my apple crumble as much as he did back then! That makes me happy 🙂
This recipe is simple! The hardest part is peeling and cutting the apples!? When served warm with a scoop of vanilla ice cream on top, it will make you want to eat the whole thing! But don't! Make sure you share with your family! They will definitely appreciate it!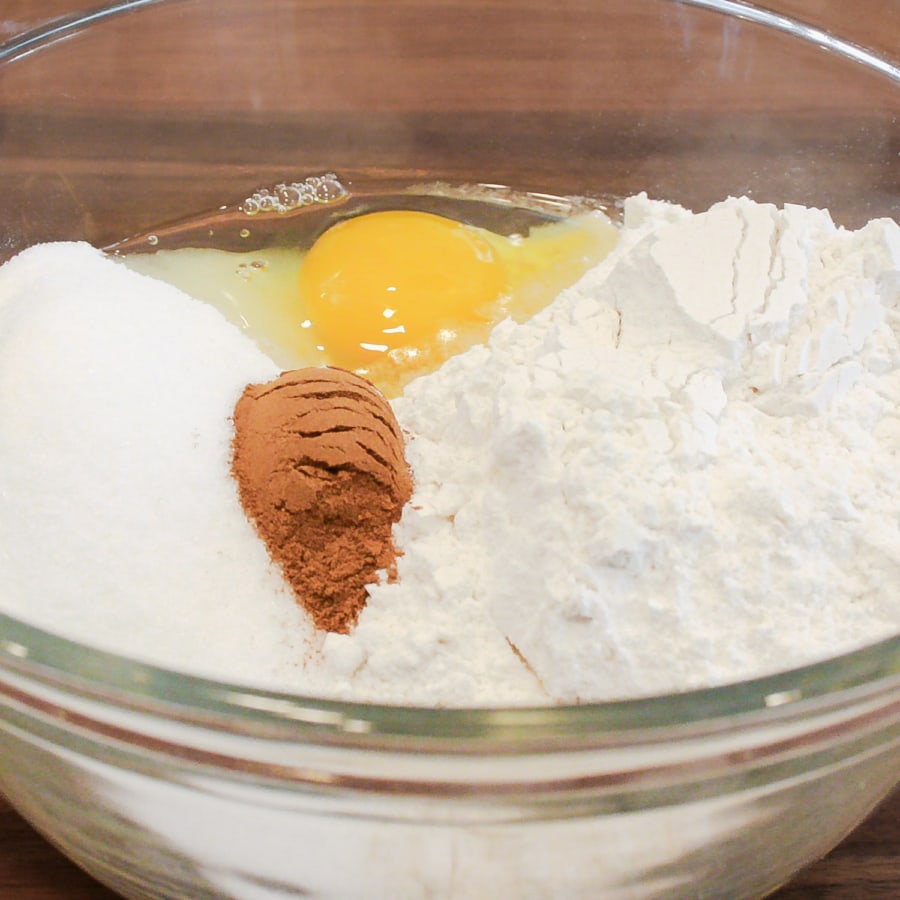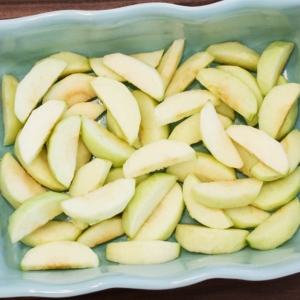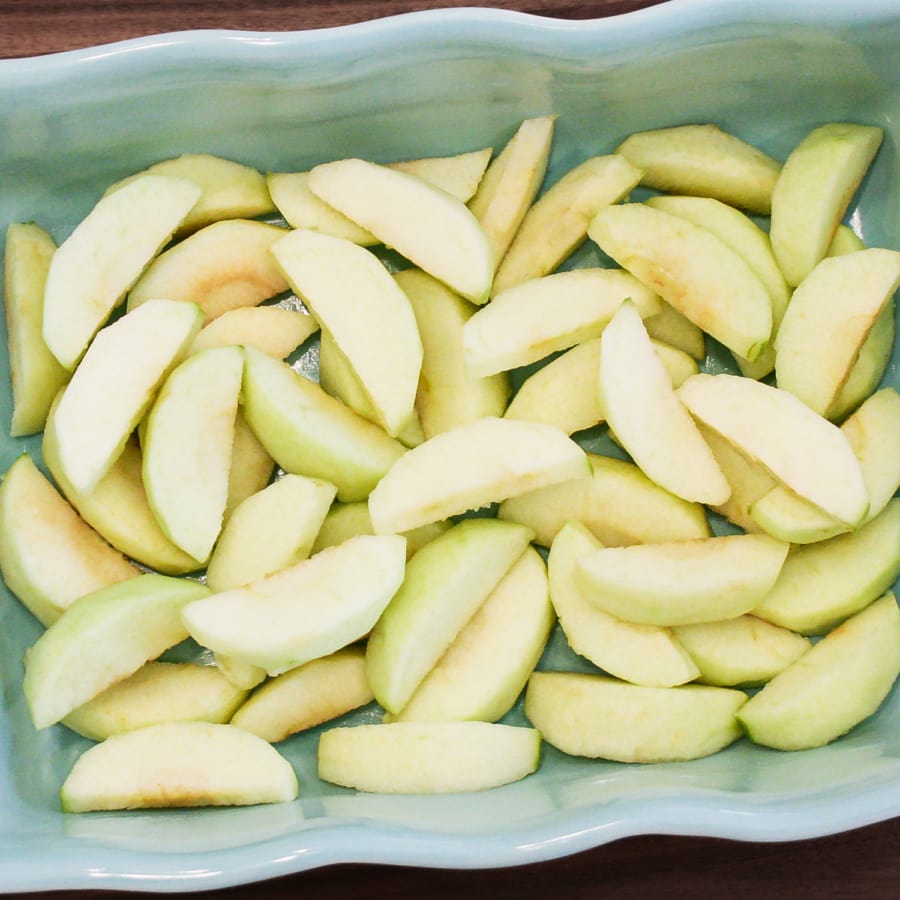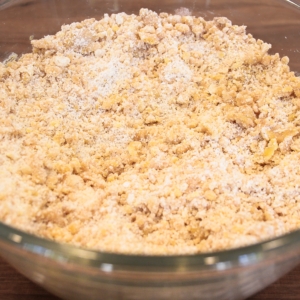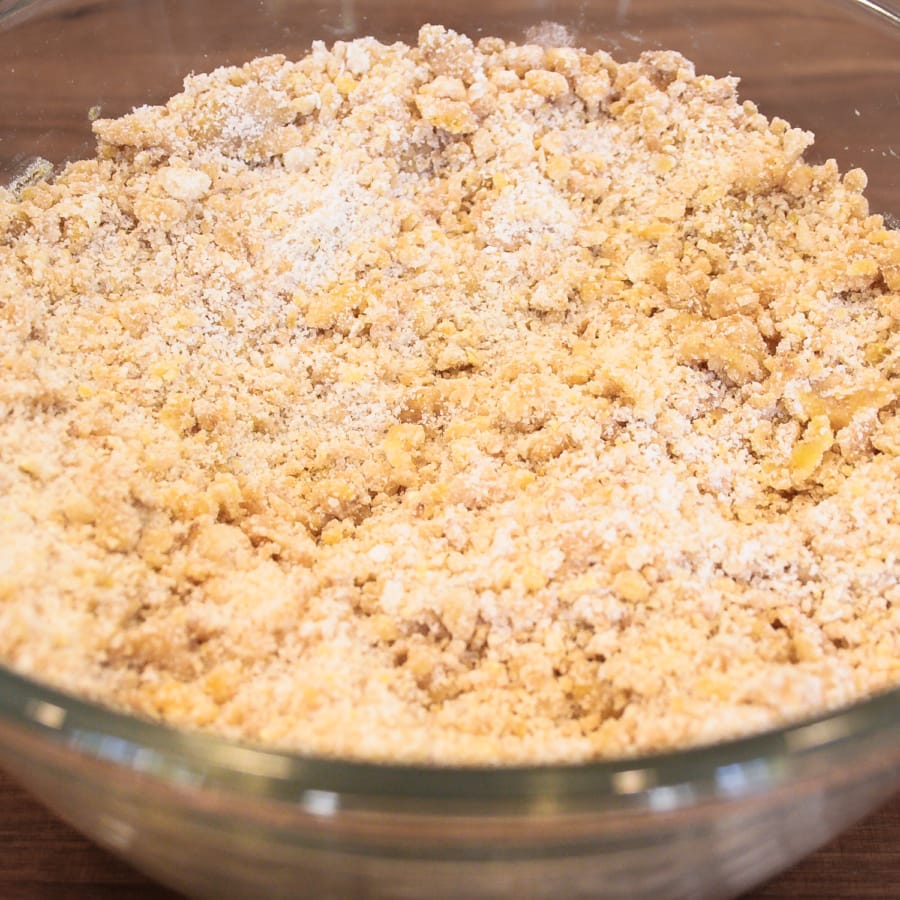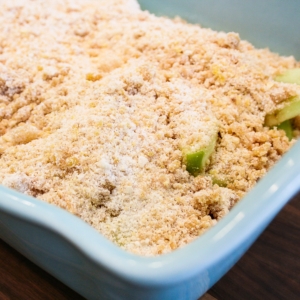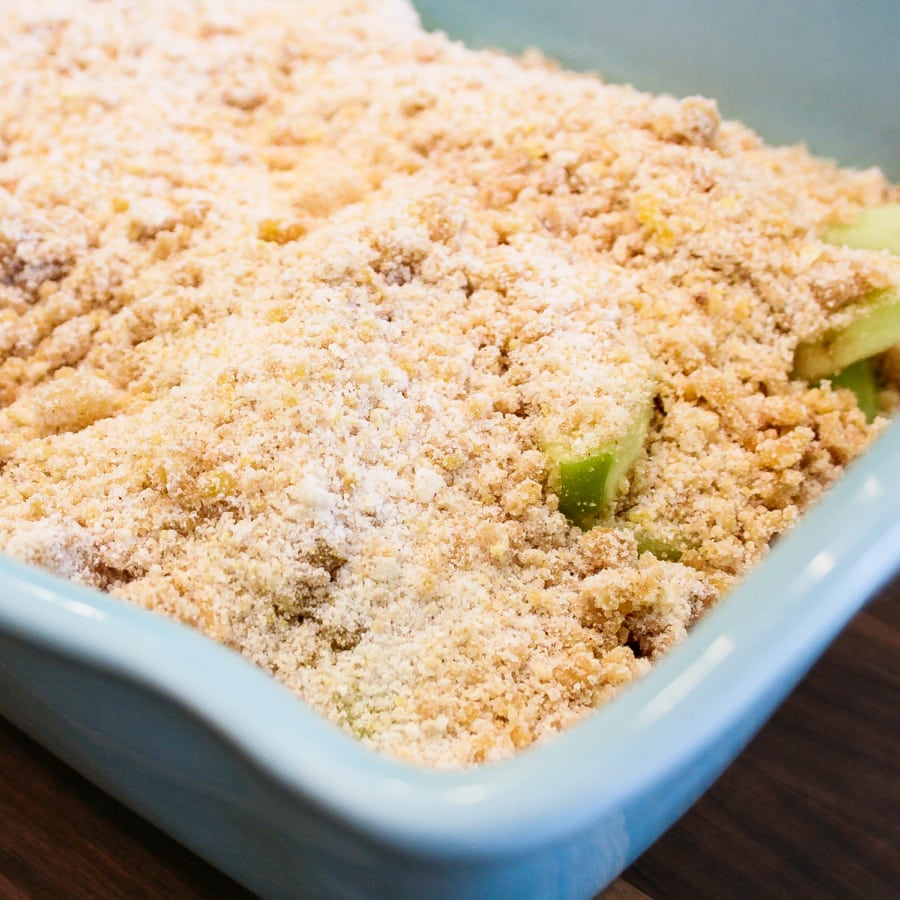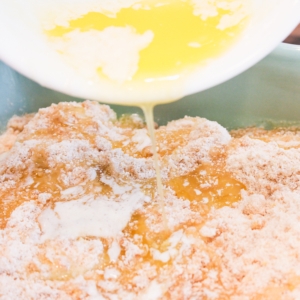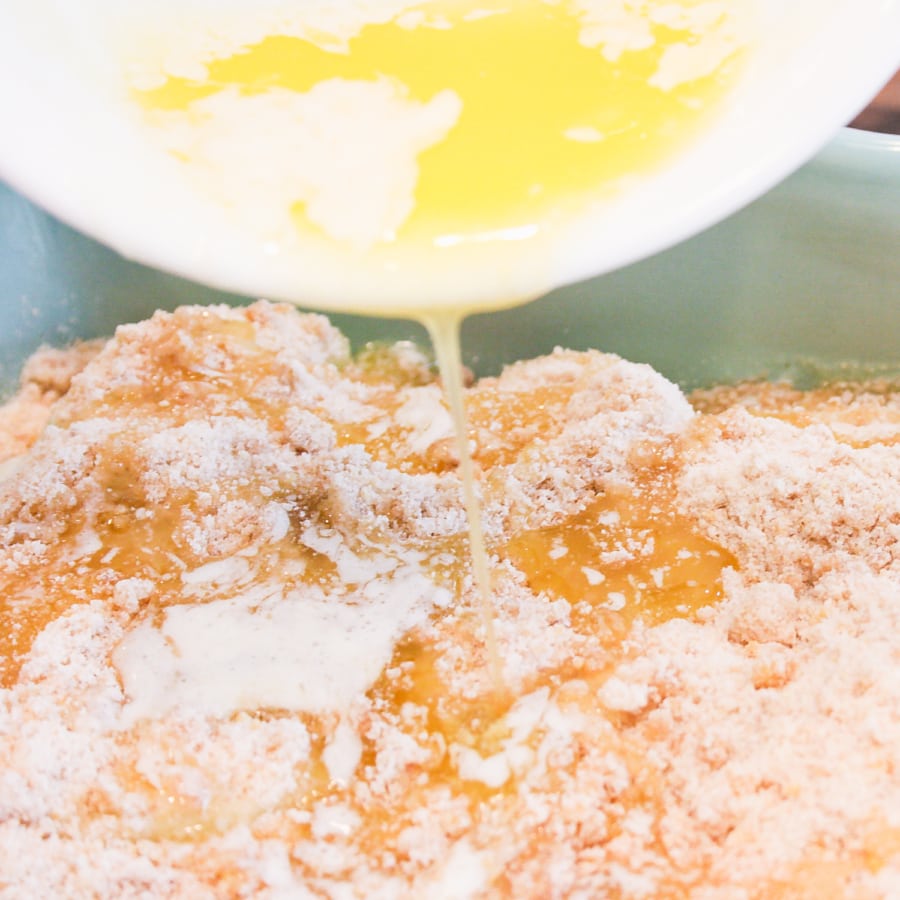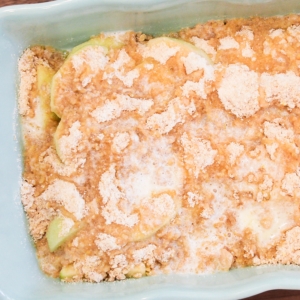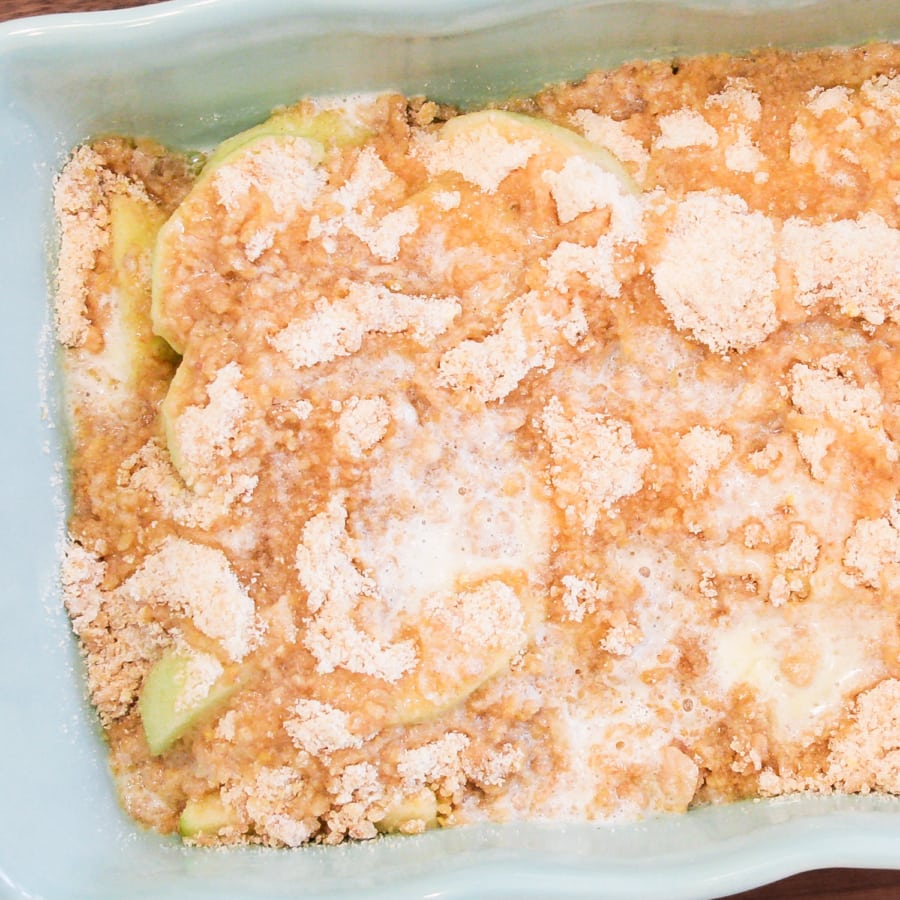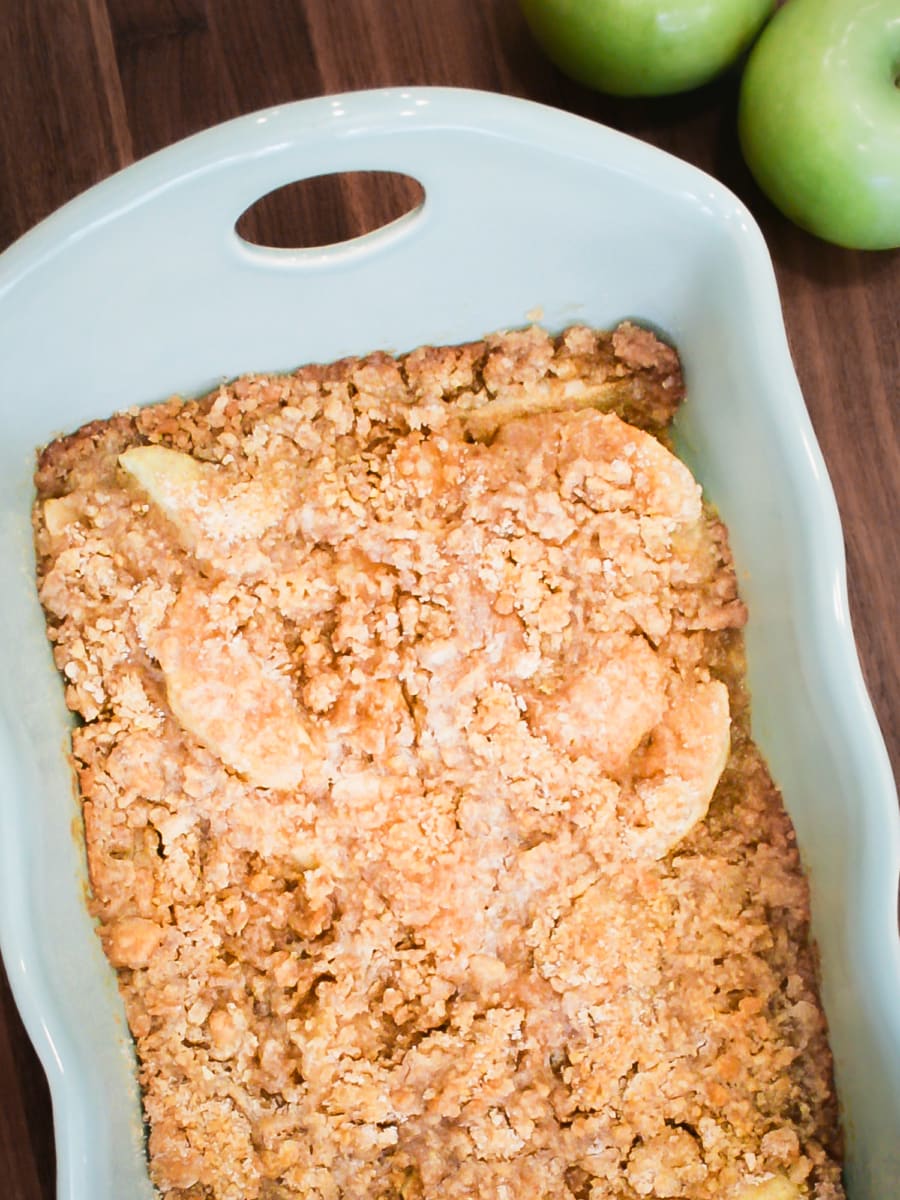 Phillip's Favorite Apple Crumble
A BUTTERY, CRISP, CRUNCHY CRUMB TOPPING OVER CINNAMON SPICED GRANNY SMITH APPLES
This from-scratch apple crumble is the perfect sweet treat for any season. The buttery, crisp and crunchy crumb topping over the cinnamon spiced Granny Smith apples is the perfect combination.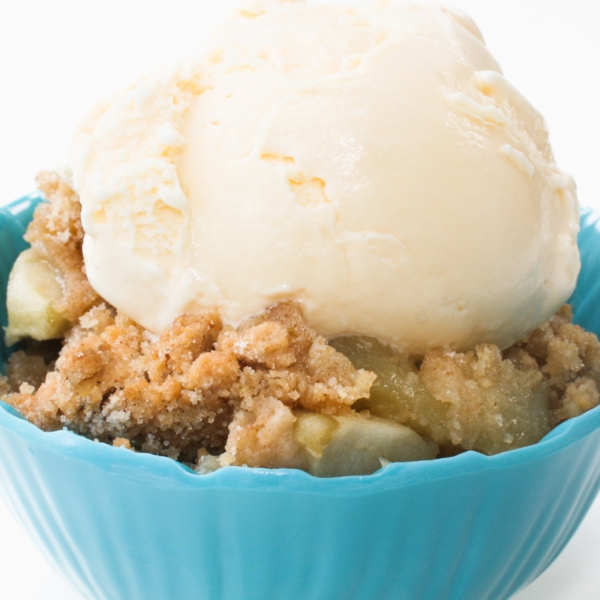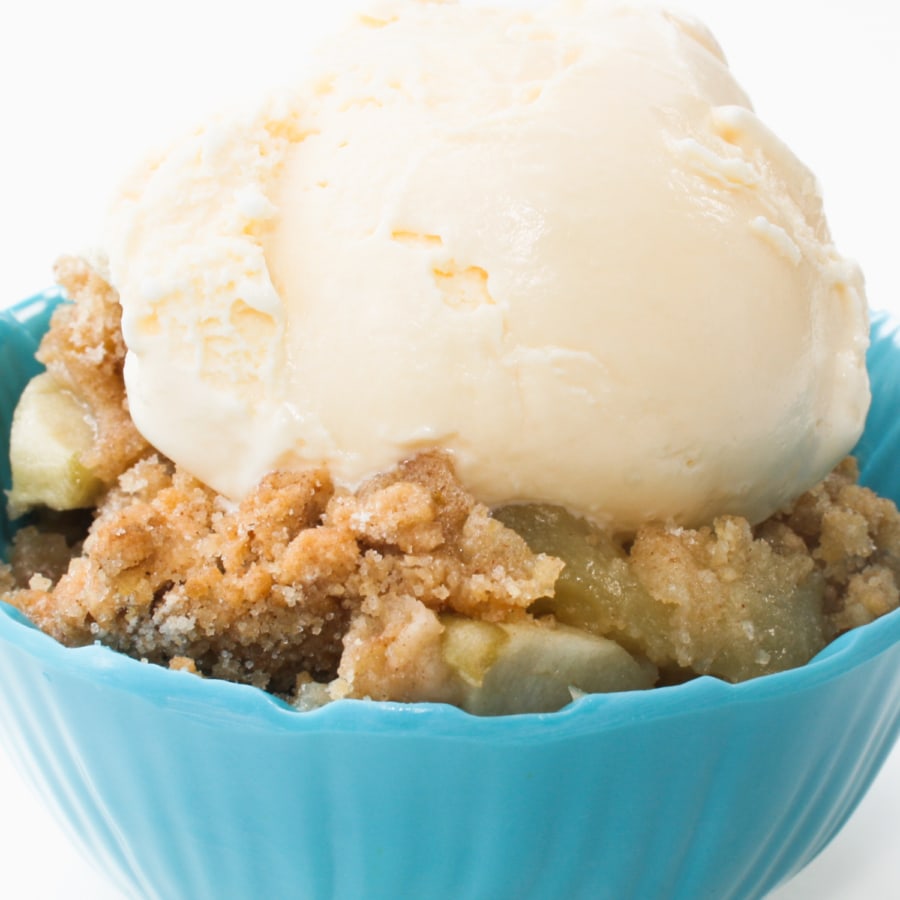 Instructions
Peel and slice the apples.

Grease the bottom of an 8×8 inch baking dish.

Place apple slices on the bottom of the dish.

In a separate bowl, mix flour, sugar, cinnamon, and egg until it is fully mixed and has a coarse texture.

Sprinkle the mixture over the apples and pour the melted butter over the entire dish.

Bake on the middle rack for approximately 35 min.

Serve warm, with ice cream!
Nutrition Facts
Calories:
249
kcal
|
Carbohydrates:
39
g
|
Protein:
2
g
|
Fat:
9
g
|
Saturated Fat:
6
g
|
Cholesterol:
40
mg
|
Sodium:
88
mg
|
Potassium:
97
mg
|
Fiber:
2
g
|
Sugar:
27
g
|
Vitamin A:
345
IU
|
Vitamin C:
3.4
mg
|
Calcium:
14
mg
|
Iron:
0.8
mg