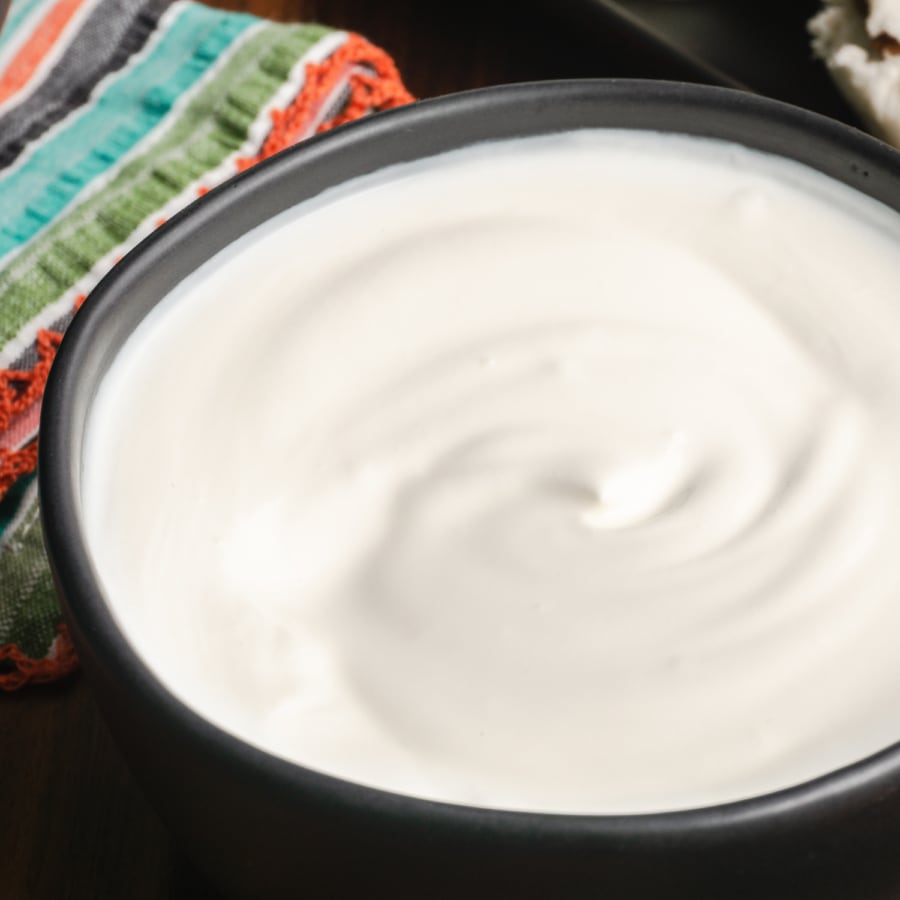 SAVE THIS RECIPE
I have been waiting for years to be able to enjoy some Honduran Crema, or Mantequilla Rala here in the U.S. The creams sold in stores here just don't make the cut compared to the one we eat in Honduras. They've been good enough, but now that we make our own, we get a real taste of Honduran Crema at home
This post contains affiliate links. For more information, see my disclosure.
What is Honduran Crema?
When people ask me what Honduran Crema or Mantequilla Rala is I always tell them it's our version of sour cream. But I feel like that just doesn't do it justice. It is used very much in the same way sour cream is used, but it is so much more flavorful. The consistency is also different as it's thinner than sour cream, but what really sets it apart is the flavor.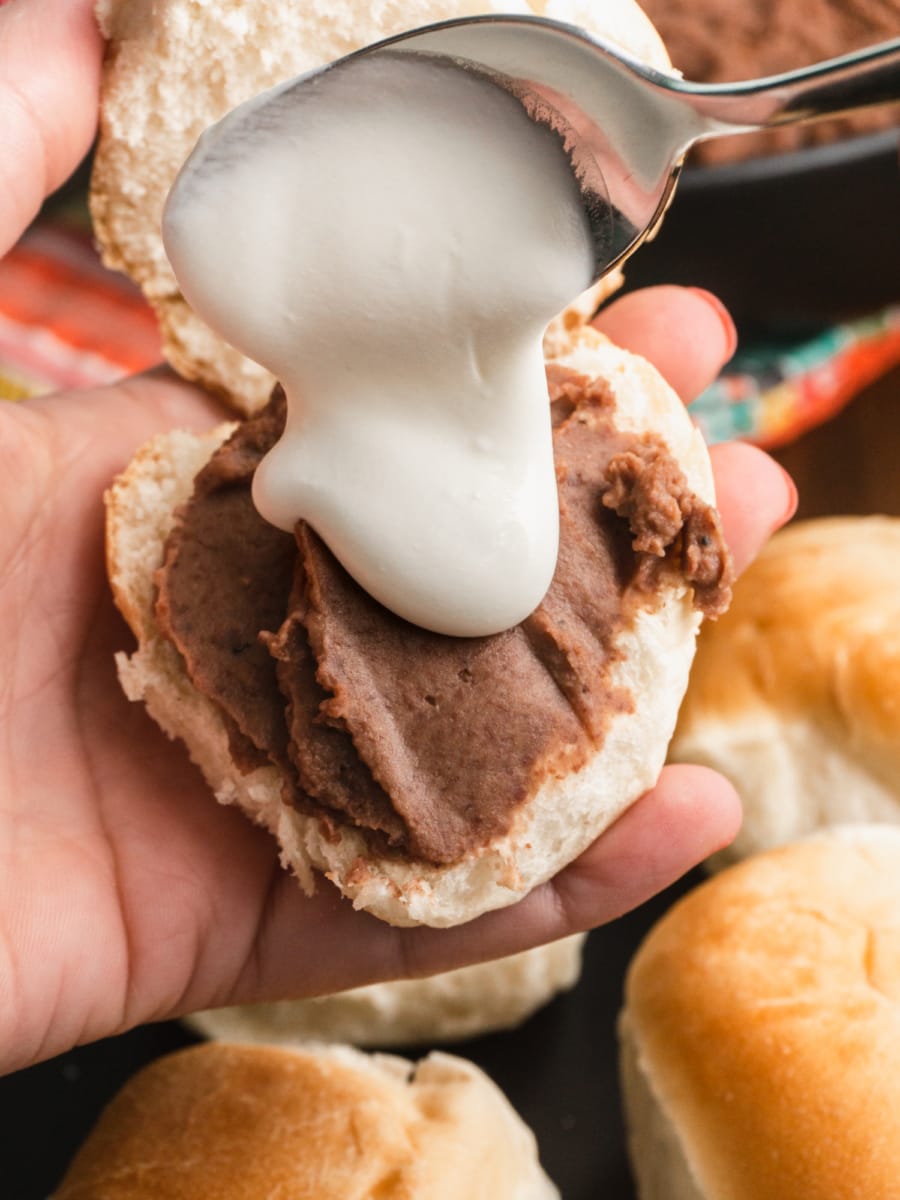 Mexican Crema is similar to Honduran Crema but just doesn't have the slight saltiness that Mantequilla Rala does. I'm telling you Honduran Crema is the bomb and it will make all your favorite Hispanic foods taste even better!
How to Make Honduran Crema
It took many tries to get it just right. My husband and I needed to get the saltiness level and consistency just right before sharing this recipe with you. It is unbelievably easy to make and I can't believe we didn't try sooner! Now, actual Honduran Mantequilla, when bought in Honduras is definitely not made the way we made it. It's a long process involving cows, their fresh milk, and lots of skimming off of the cream that settles on top after it's been resting for hours.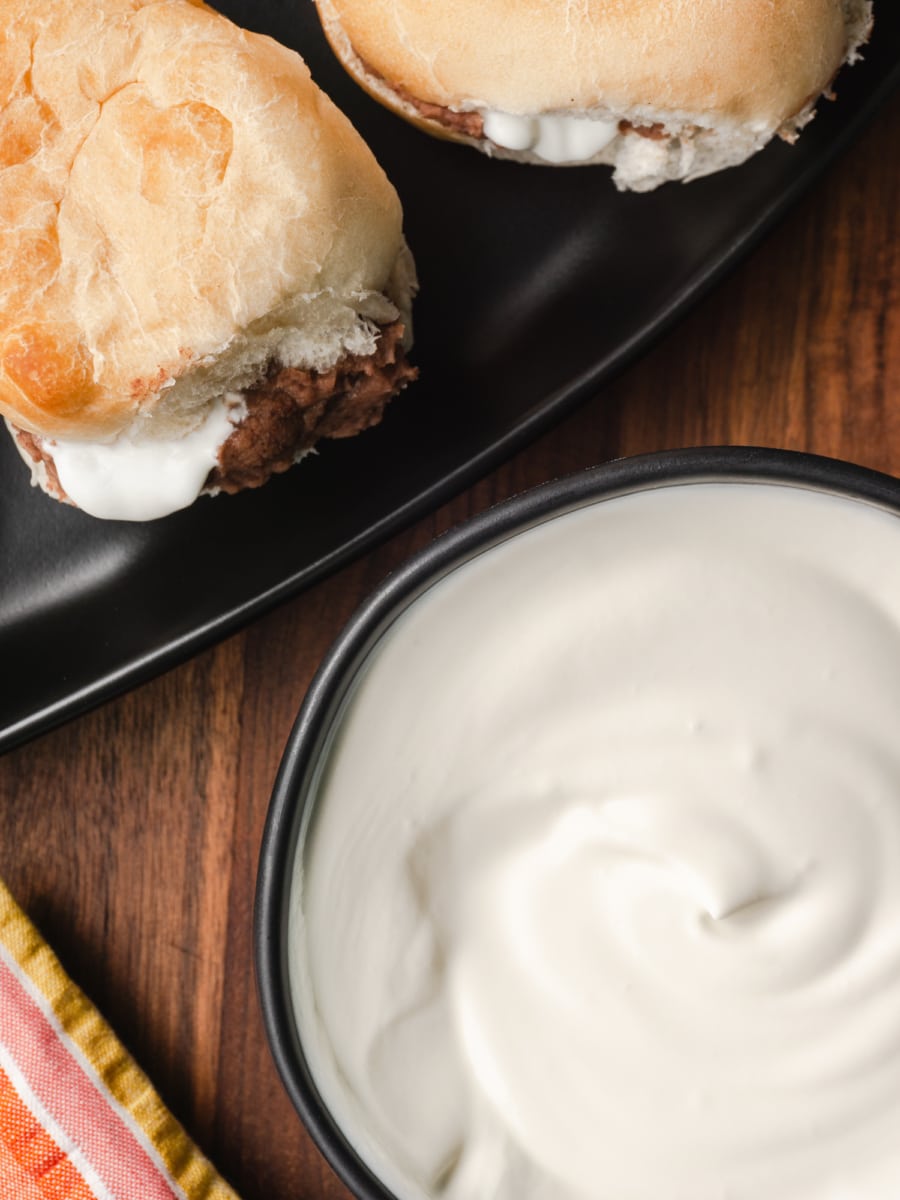 The ingredients for Honduran Crema are simple. All you need is sour cream, heavy cream and salt, that's it! You simply mix all 3 together and you'll have the best Honduran Crema you can make at home! The key was finding the perfect amounts of each ingredient to make it taste as authentic as possible. I believe we succeeded!
What Can I Use Honduran Crema For?
When we started making our own Mantequilla Rala, my kids went nuts using it on everything! They missed it so much and were so happy to finally have something almost exactly like the one back home. My little one eats it on tortillas and bread. He dips little pieces into it. One of our favorite ways to eat it is on Baleadas, another Honduran staple.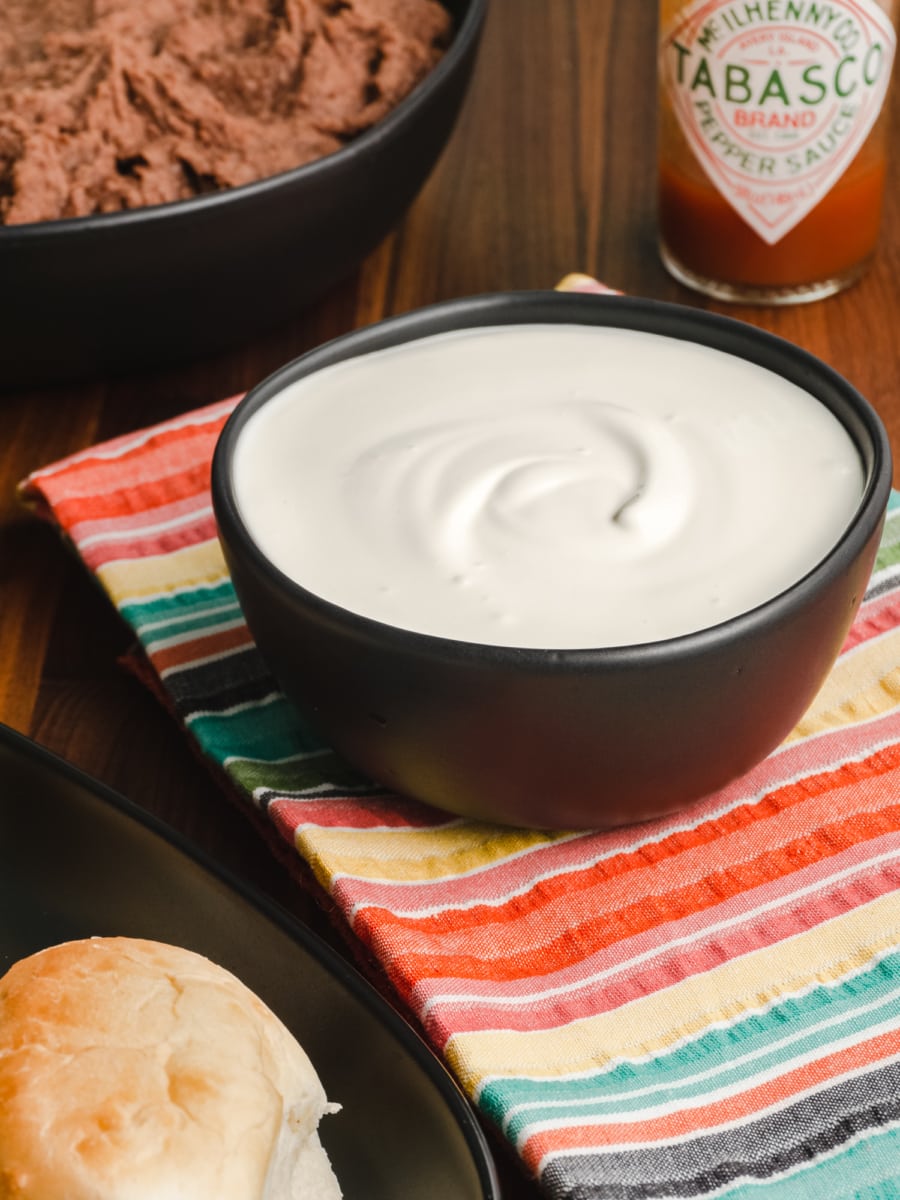 You can use Honduran Crema to top your favorite tacos or burritos. It's also great on Taco Soup and Taco Pasta. When we make authentic Honduran Red Beans in the Instant Pot, we definitely have to make a batch of Mantequilla. Can't have beans without it!
Essential Items
Here are some essential prep tools, utensils, and appliances I used to make this recipe.
Featured Items
Here is a list of the products featured in this post or products similar to those featured in this post:
Honduran Crema is perfect on top of refried beans. A typical Honduran breakfast is eggs, refried beans topped with crema, sweet plantain, and soft cheese. Yum! We also like to top the plantains with Mantequilla Rala. The sweet and savory combo is to die for!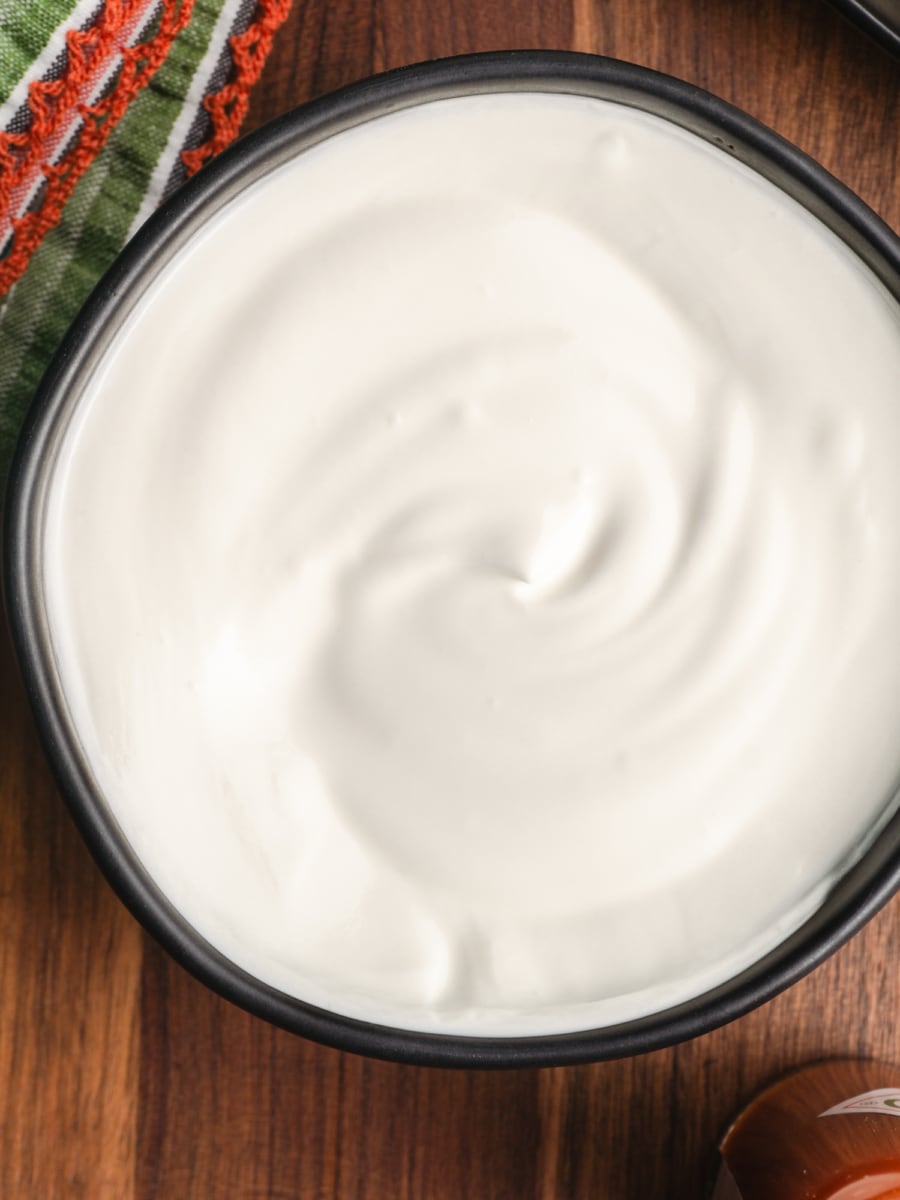 As you can see, the possibilities are endless. Basically, you can use it as you use sour cream, but expect a lot more flavor from it!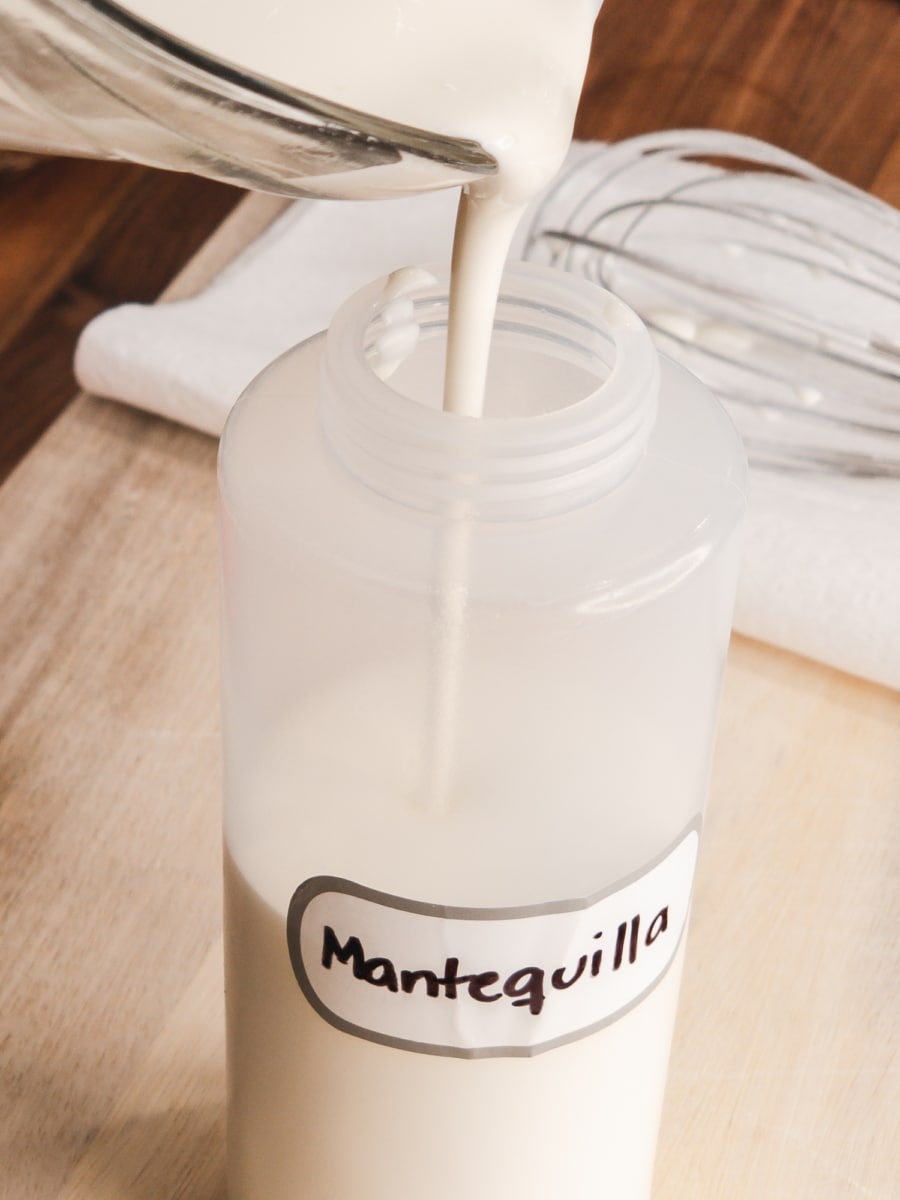 What will you top with Honduran Crema? I'd love to hear about it in the comments! I know you'll love how easy it is to enjoy a taste of Honduras in your home!
Honduran Crema
A BLEND OF SOUR CREAM, HEAVY CREAM, AND SALT
The locals serve this Honduran version of sour cream with every meal. Honduran Crema is thinner and less tangy than sour cream. It's also more savory, yet slightly tangier than Mexican Crema. Enjoy it as a tastier alternative to either.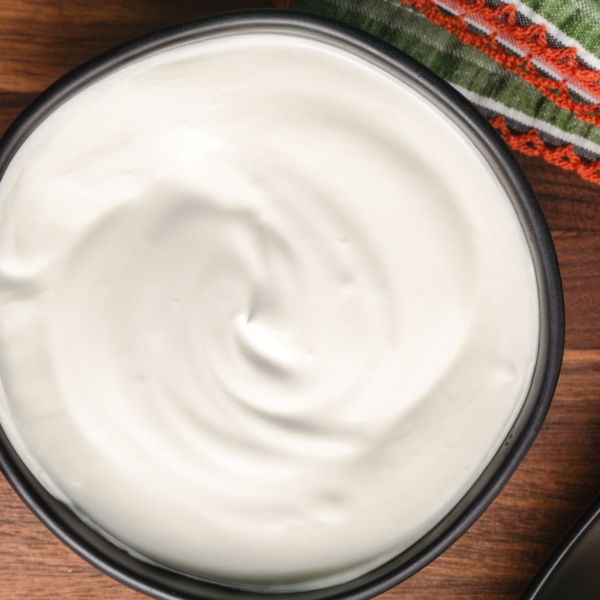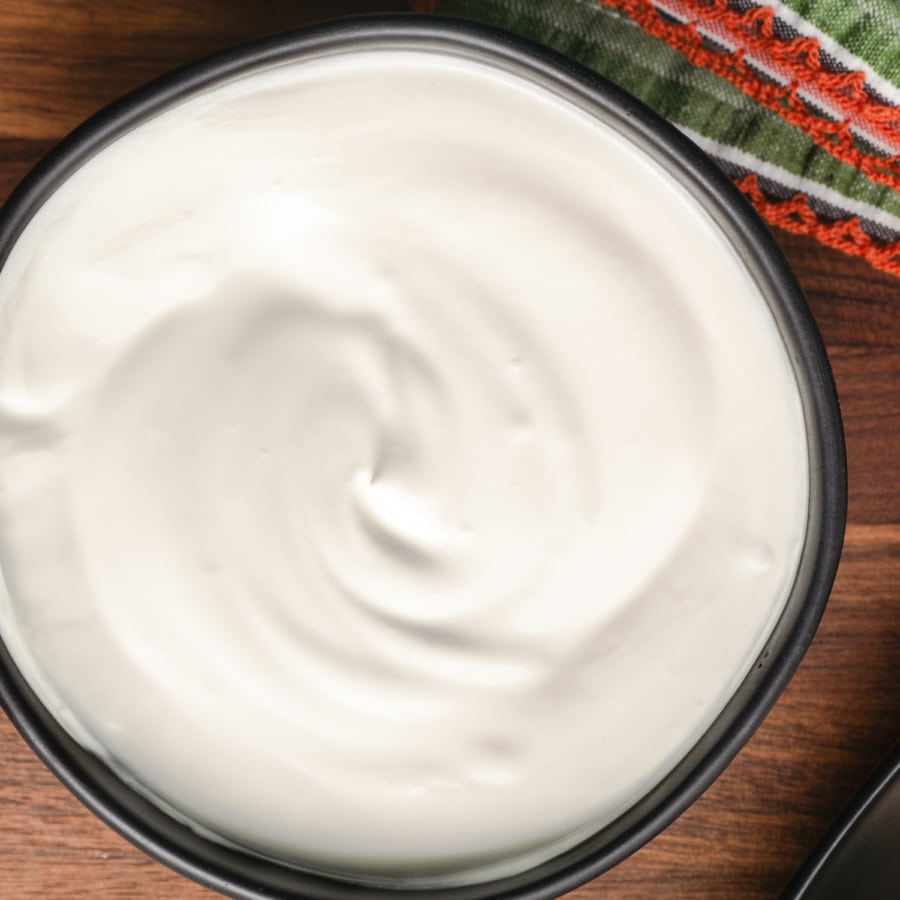 Ingredients
1 cup sour cream Daisy Sour Cream gives me the best consistency
½ cup heavy whipping cream
½ tsp fine sea salt
Instructions
Whisk all ingredients (sour cream, heavy whipping cream, and salt) together in a small mixing bowl or large measuring cup.

Pour into a squeeze bottle or sealed container and store in the refrigerator for up to 5 days.
Nutrition Facts
Serving: 1tablespoon | Calories: 35kcal | Carbohydrates: 1g | Protein: 1g | Fat: 4g | Saturated Fat: 2g | Cholesterol: 12mg | Sodium: 50mg | Potassium: 16mg | Sugar: 1g | Vitamin A: 134IU | Vitamin C: 1mg | Calcium: 13mg | Iron: 1mg
Notes
If fat has separated from the heavy whipping cream. When opening the bottle of heavy whipping cream, if you notice that some of the fat has separated and floated to the top of the bottle, you can use a butter knife to scrape the fat off the sides of the bottle and mix it back into the cream.