Hello November! Fall is in full swing and that means lots of delicious soups and fall foods. Isn't that the best part of the fall season? With Thanksgiving at the end of the month, I made sure and include a delicious turkey roast and some sides perfect for your celebration. I also have a delicious recipe for using up your turkey leftovers! You'll find so much holiday goodness in this month's meal plan. Here's what you can expect: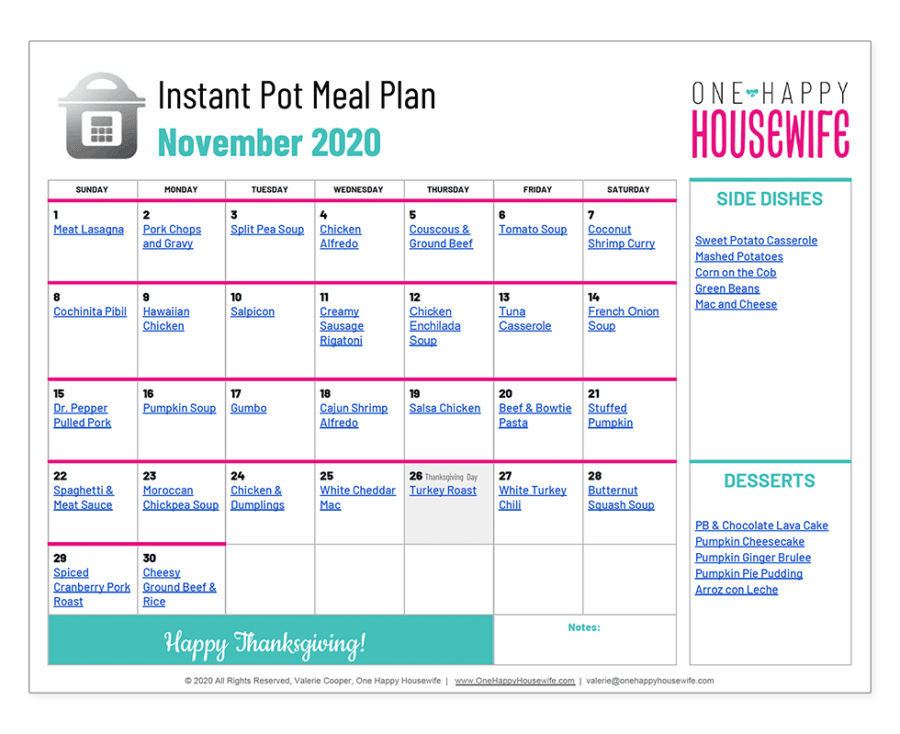 Instant Pot Thanksgiving Recipes
This month, you'll find lots of Thanksgiving recipes on the meal plan. My Turkey Roast with Gravy is the perfect quick and easy Thanksgiving day recipe for the Instant Pot! And if you're looking for outstanding Thanksgiving side dish recipes to serve with the turkey, you'll find plenty of options in this month's meal plan. For some non Instant Pot side dish ideas, I'd suggest my Cornbread Stuffing and Ambrosia Salad. Both are so delicious!
Turkey Roast
Need a quick and easy turkey recipe? Try my Instant Pot Turkey Roast with Gravy. It's the perfect main dish for any Thanksgiving dinner. And you won't have to worry about spending hours and hours brining and roasting a whole turkey.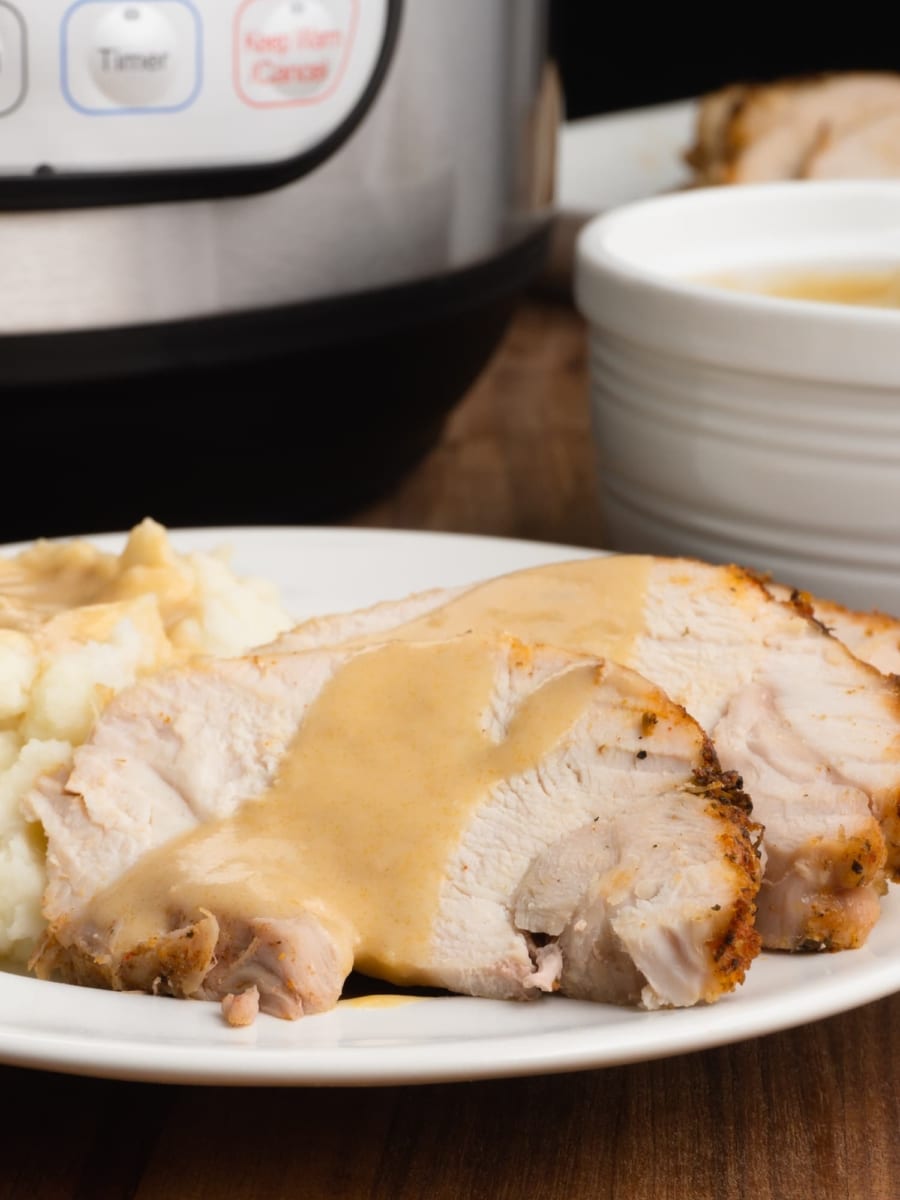 Instant Pot Soup Recipes
You'll find an impressive assortment of Instant Pot Soup Recipes in my November meal plan. You'll find Split Pea Soup, Tomato Soup, French Onion Soup, White Turkey Chili, and much more. As the cold weather takes over this month, you'll find loads of warming comfort in each of these bowls of soup.
White Turkey Chili
Have a ton of turkey leftover after Thanksgiving but don't know what to do with it? Then you must try my Instant Pot White Turkey Chili recipe. It's a delicious and comforting way to add a flavorful Tex-Mex spin to plain leftover turkey. For another delicious option, I'd suggest trying my Leftover Turkey Sandwiches, they are so yummy!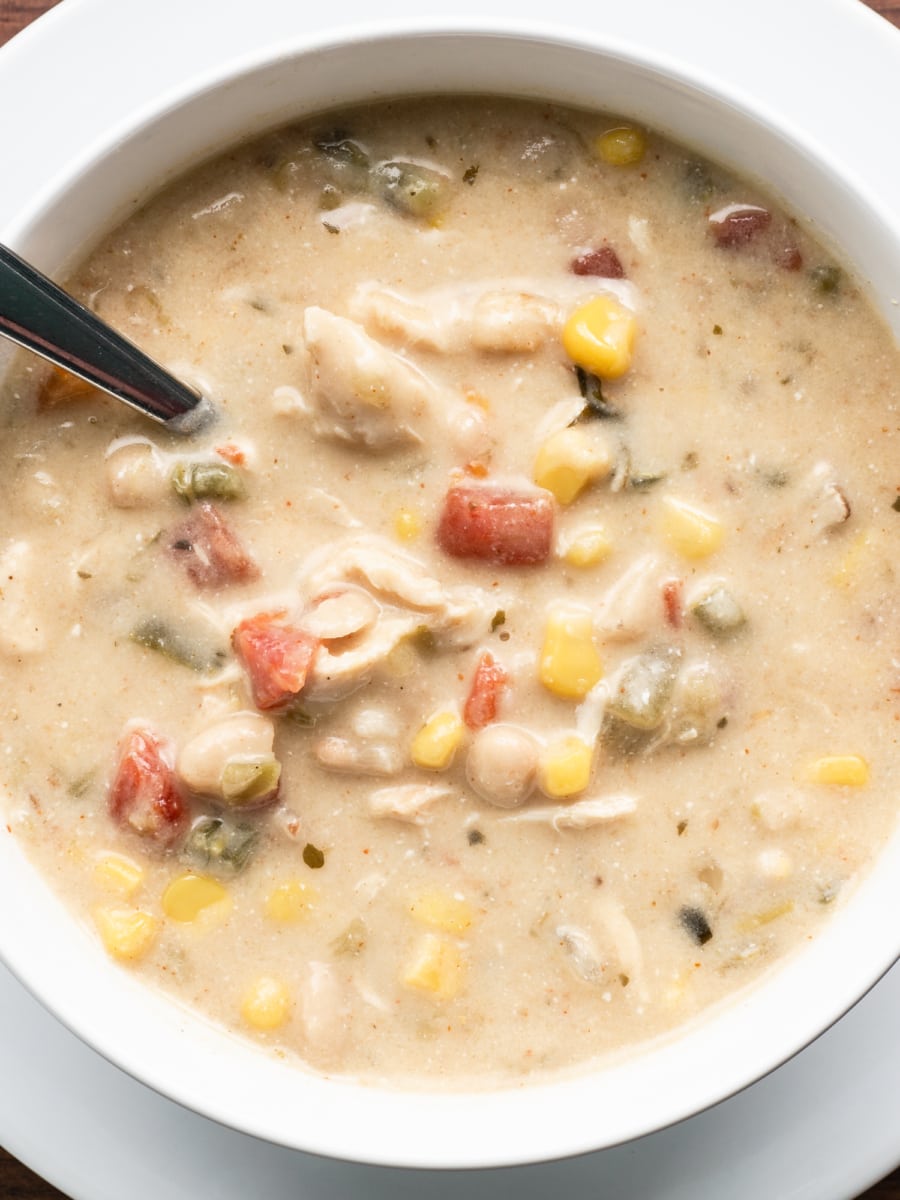 Instant Pot Pasta Recipes
While we look forward to the holidays at the end of the month, we still have a few work/school weeks ahead. With that in mind, I included plenty of simple and hearty Instant Pot Pasta Recipes. You'll be enjoying recipes like Meat Lasagna, Chicken Alfredo, Creamy Sausage Rigatoni, and Beef and Bowtie Pasta to name a few. There is nothing better than a big bowl of pasta to soothe a hungry tummy.
Chicken Alfredo
Make simple work of this Italian pasta using your pressure cooker. My Instant Pot Chicken Alfredo has all the creamy deliciousness of this traditional dish and takes less than 30 minutes to make. Serve with a side of homemade garlic bread for a complete Italian dinner.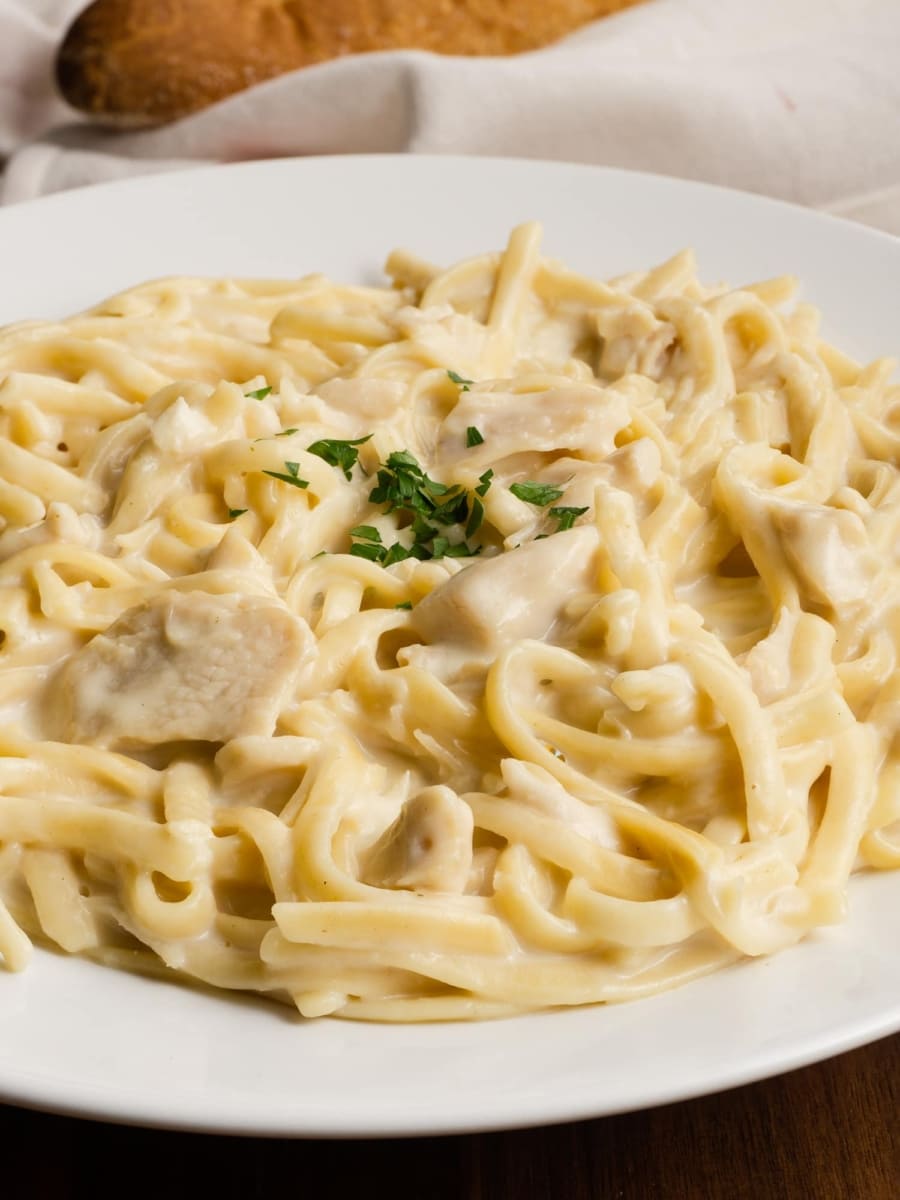 Instant Pot Side Dishes
You'll find lots of delicious Instant Pot Side Dishes to choose from in my November meal plan. Not only are these recipes perfect for fall weather, but they also make great sides for Thanksgiving. You'll find recipes for Green Beans, Mashed Potatoes, Mac & Cheese, and Sweet Potato Casserole. All are perfect sides for any day this month.
Sweet Potato Casserole
My Instant Pot Sweet Potato Casserole recipe is just perfect. It's modified from my husband's Traditional Sweet Potato Casserole so you can easily make it using your pressure cooker. This is one of those dishes my family looks forward to every year.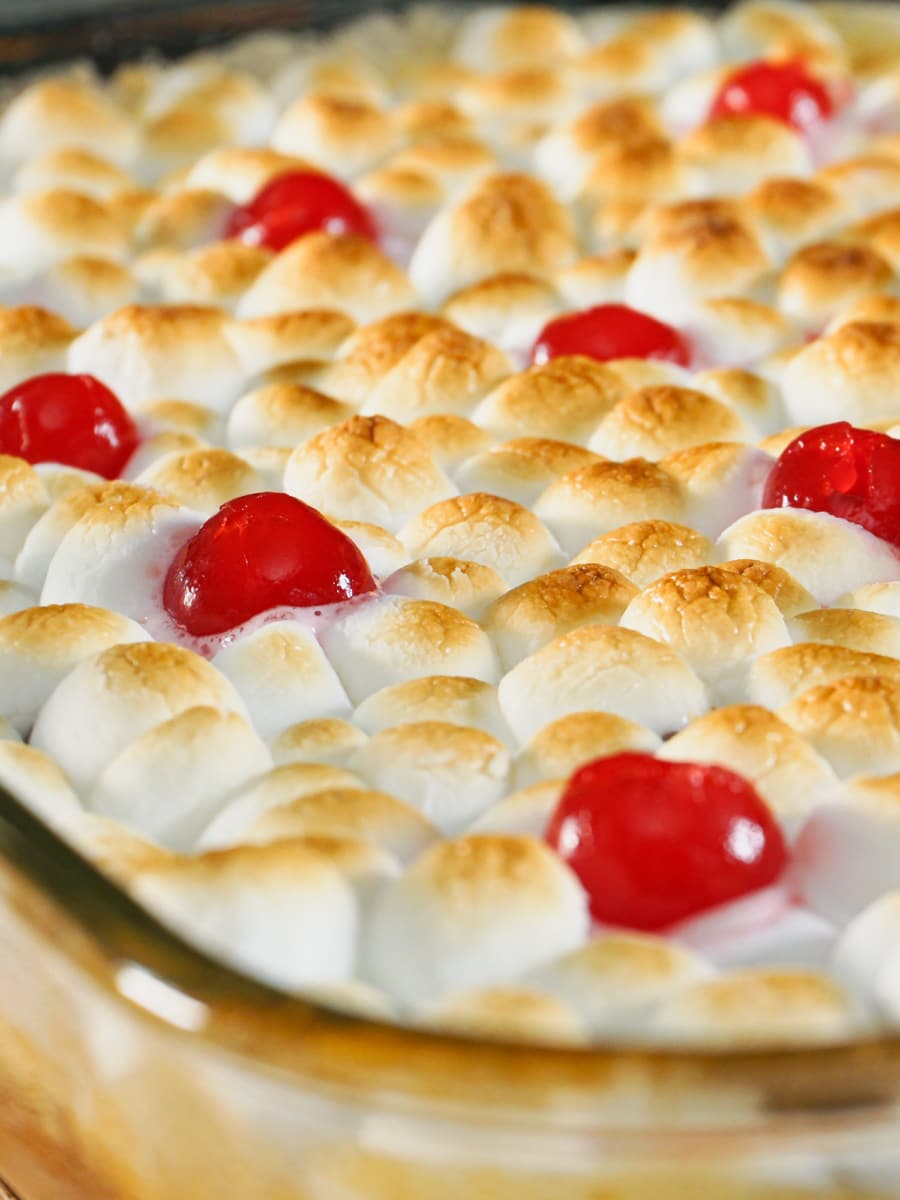 Instant Pot Desserts
If you're looking for some amazing dessert recipes for the Instant Pot, then you'll be excited about the recipes in this November meal plan. Fall is all about pumpkins and you'll find plenty of pumpkin recipes included in the meal plan. Pumpkin Cheesecake and Pumpkin Pie Pudding are two amazing pumpkin-based recipes that you'll be enjoying. Oh, and you must try the Arroz con Leche, it's to die for!
Arroz con Leche
If you're looking for a super easy, super delicious Instant Pot dessert that's ready in no time, then my Instant Pot Arroz con Leche is the dessert that you're looking for. It's one of my most popular dessert recipes for a reason.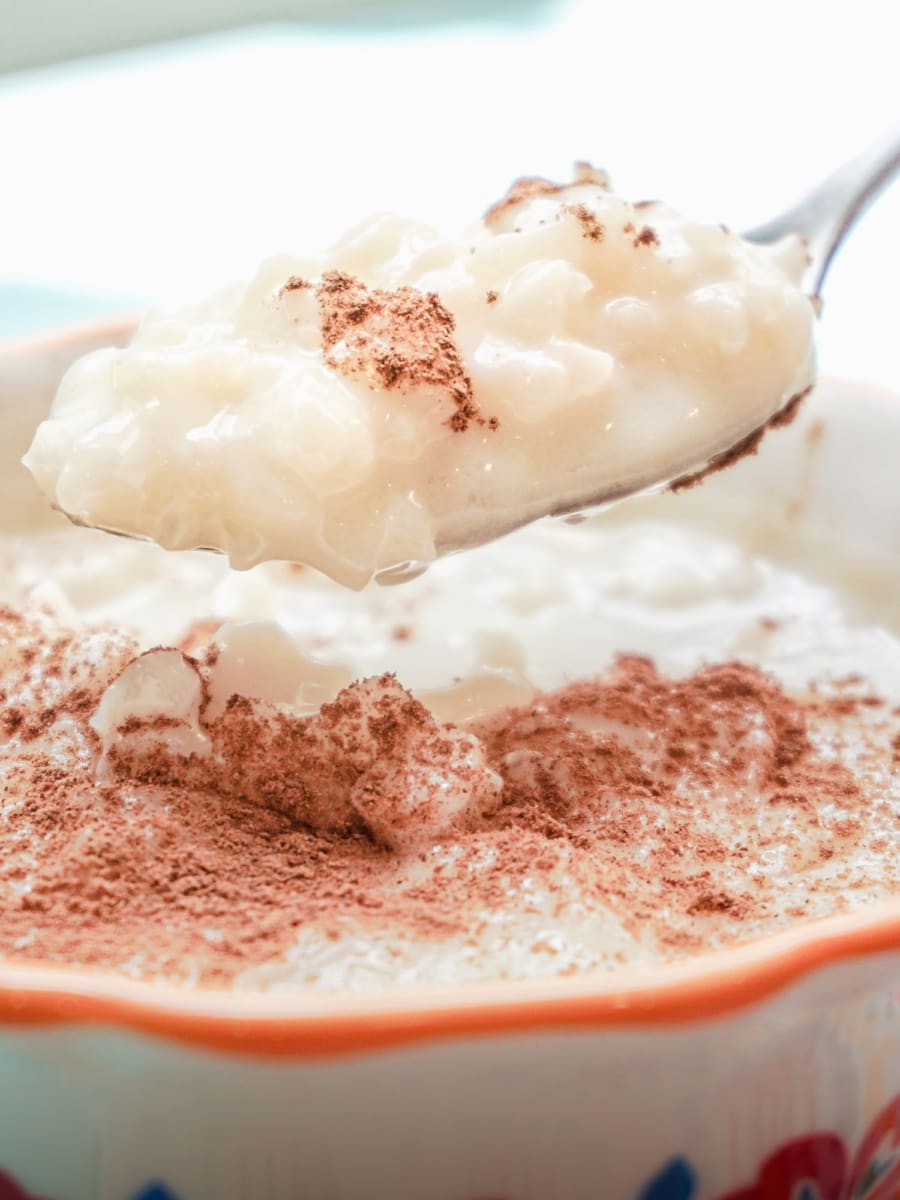 I can't wait for Thanksgiving dinner! Happy cooking and Happy Thanksgiving!
Make sure you also check out my latest Instant Pot Meal Plan.
November 2020 Instant Pot Meal Plan
Below the list of recipes, you will find a link to the downloadable calendar and links to all my monthly Instant Pot meal plans.
Download the November 2020 Meal Plan Calendar.
For more Instant Pot Meal Plan ideas for the month of November, check out my archive of November Instant Pot Meal Plans.
Past Instant Pot Meal Plans
Each month I publish a new, updated Instant Pot Meal Plan. So don't miss out on seeing what wonderful dishes I've included in my latest one.
LOOKING FOR A PAST MEAL PLAN?
You can also access all of my previously published Instant Pot Meal Plans through the links below. I handpick the recipes that appear each month, so you will find that each month is unique with its own set of recipes geared specifically toward that month. Plus, on each meal plan page, you can download the printable calendar for that month.