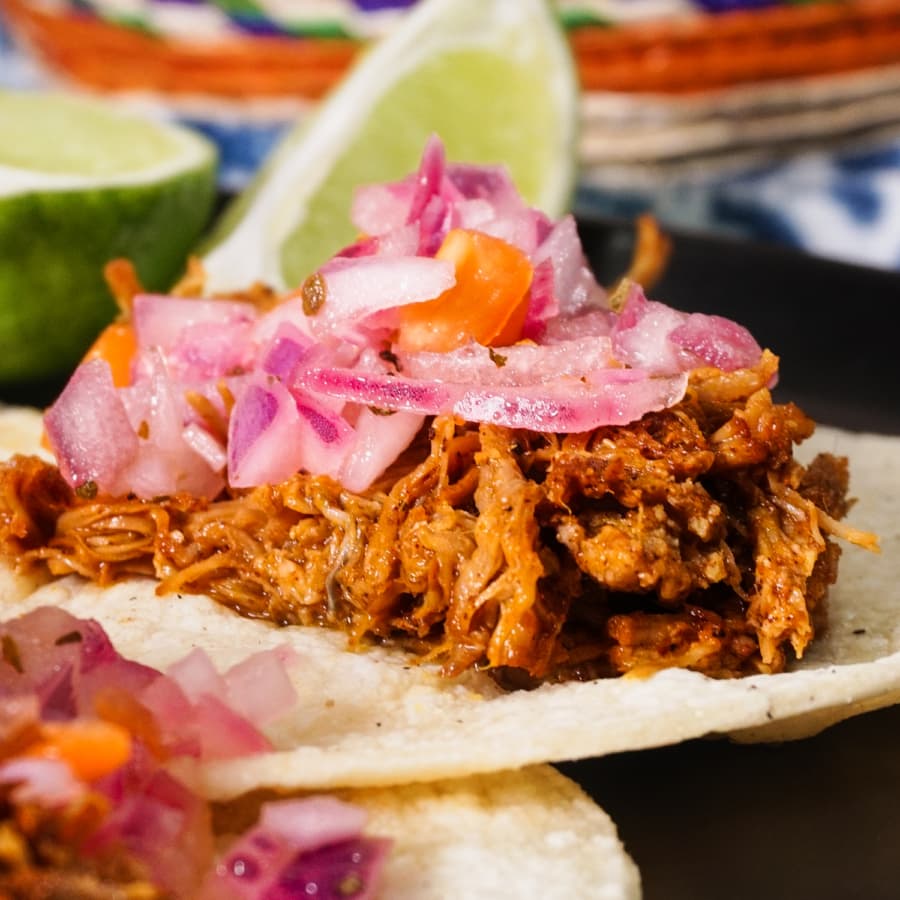 Cochinita Pibil tacos have a very distinct taste perfect for the adventurous eater! The pork itself is not spicy, but instead is packed with a sweet, acidic, earthy taste, that when combined with the traditional pickled red onions and habanero salsa, makes for a unique experience for your taste buds!
This post contains affiliate links. For more information, see my disclosure.
How Cochinita Pibil Is Traditionally Prepared and Cooked
The pork for these tacos is, traditionally, slow-cooked underground. As a matter of fact, Pibil is a Mayan word that means exactly that, buried or cooked underground. Its distinct taste comes from the heavy amount of achiote (annatto) used to marinate it. During the cooking process, the pork ends up with its traditional red color and a very distinct aroma!
As soon as you walk into a kitchen cooking Cochinita Pibil, you immediately know what's cooking!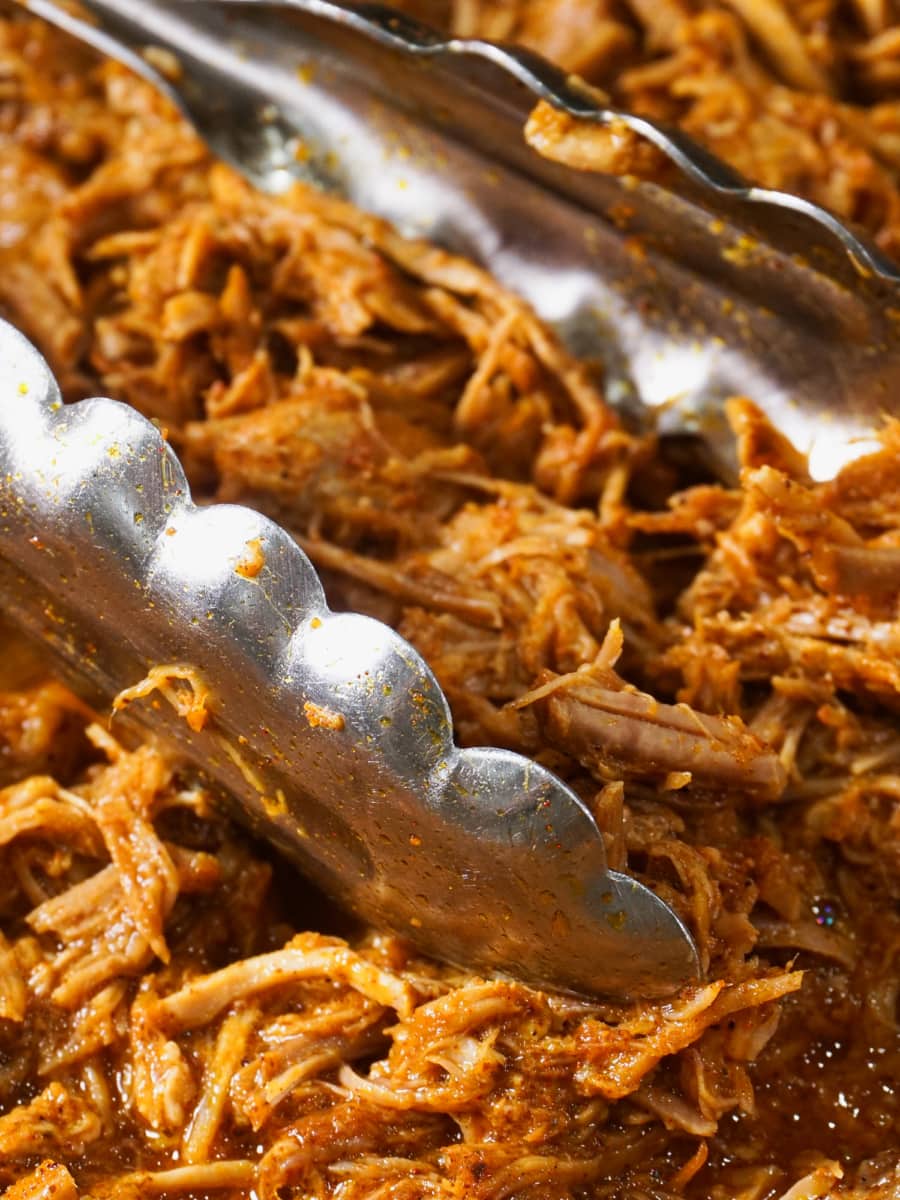 A Fun Day of Authentic Mexican Cooking
I had never made Cochinita Pibil, nor would I have thought I'd ever attempt it. I have certainly eaten it plenty of times, since we're fortunate enough to have some awesome Mexican friends who serve it often, along with many other traditional Mexican tacos.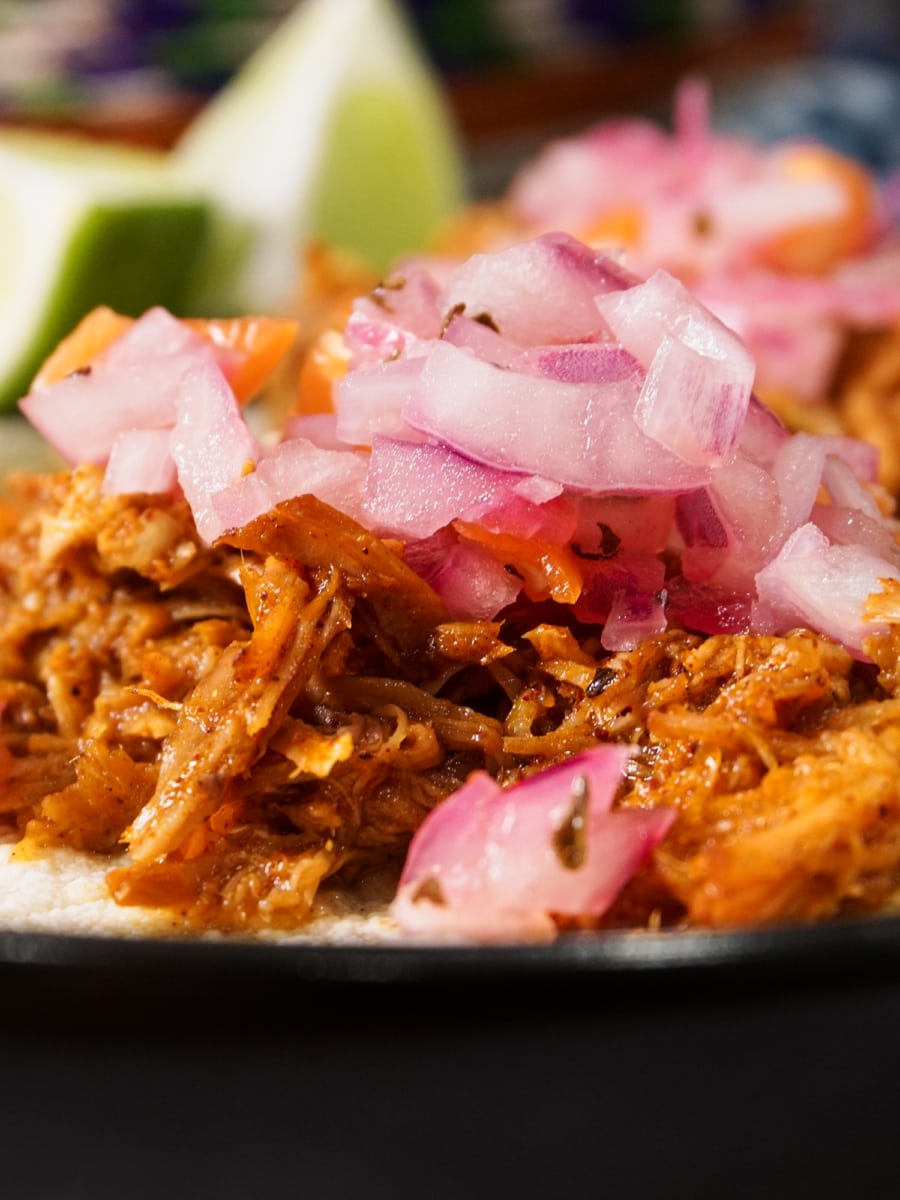 My friend Mari, who moved to the United States at about the same time my family and I moved up here, is an expert at Mexican cuisine. She's been toying with the idea of getting an Instant Pot since she knows how much I love mine. We thought it would be a lot of fun if she attempted to make one of her delicious recipes in my Instant Pot, and then I'd be able to share the recipe with all of you! So we set a date and got right to it.
The results?
An Instant Pot filled with Cochinita Pibil perfection!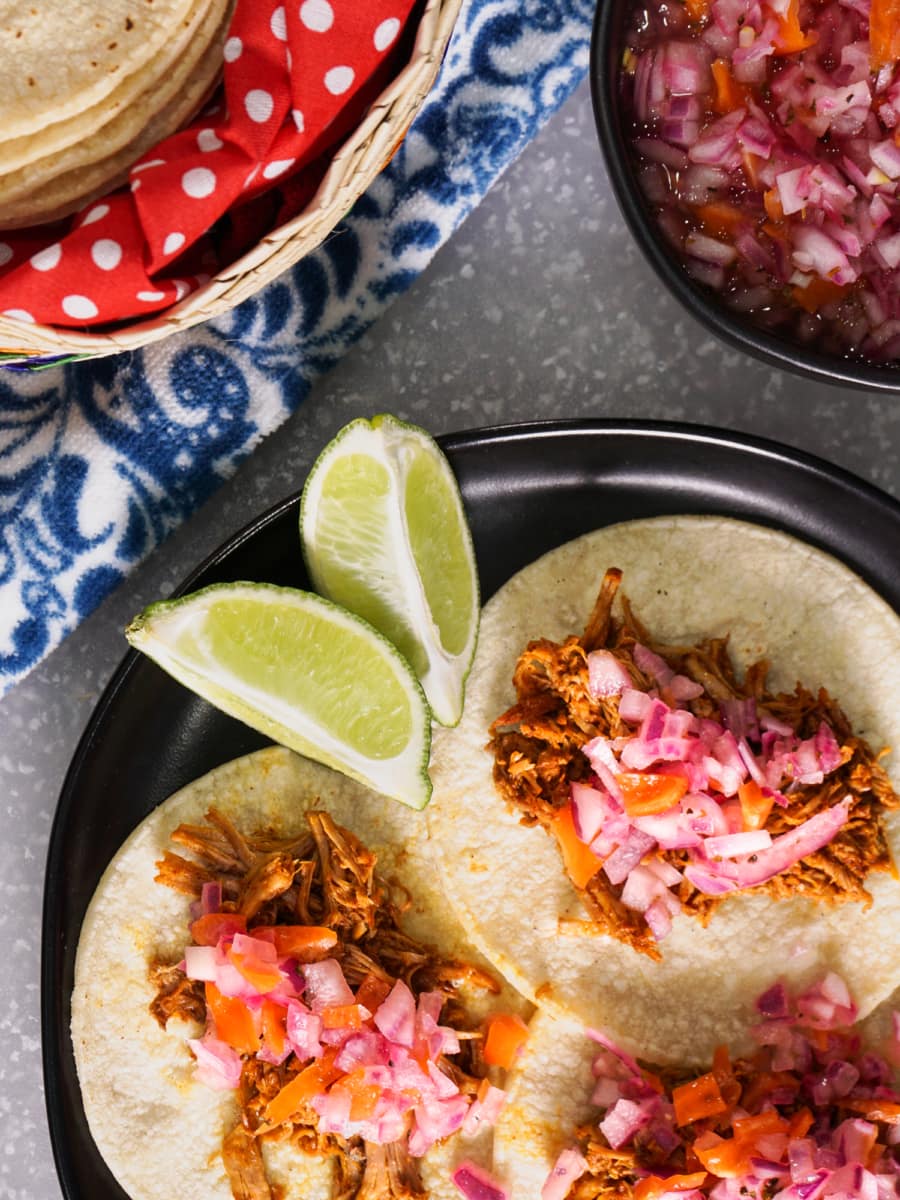 Some May Argue That This Is Not True Cochinita Pibil
So obviously, as you may have expected, we did not go in my backyard and dig a hole to cook the Cochinita Pibil. I couldn't find the shovel that day, so we opted for using the Instant Pot instead! No, we did not use an entire pig (Cochinita means baby pig), and we really tried to make it an easy, approachable recipe. So I don't need to hear from all you die-hard Cochinita Pibil experts that this isn't the way it's made or that we didn't use the banana leaves to wrap the pork…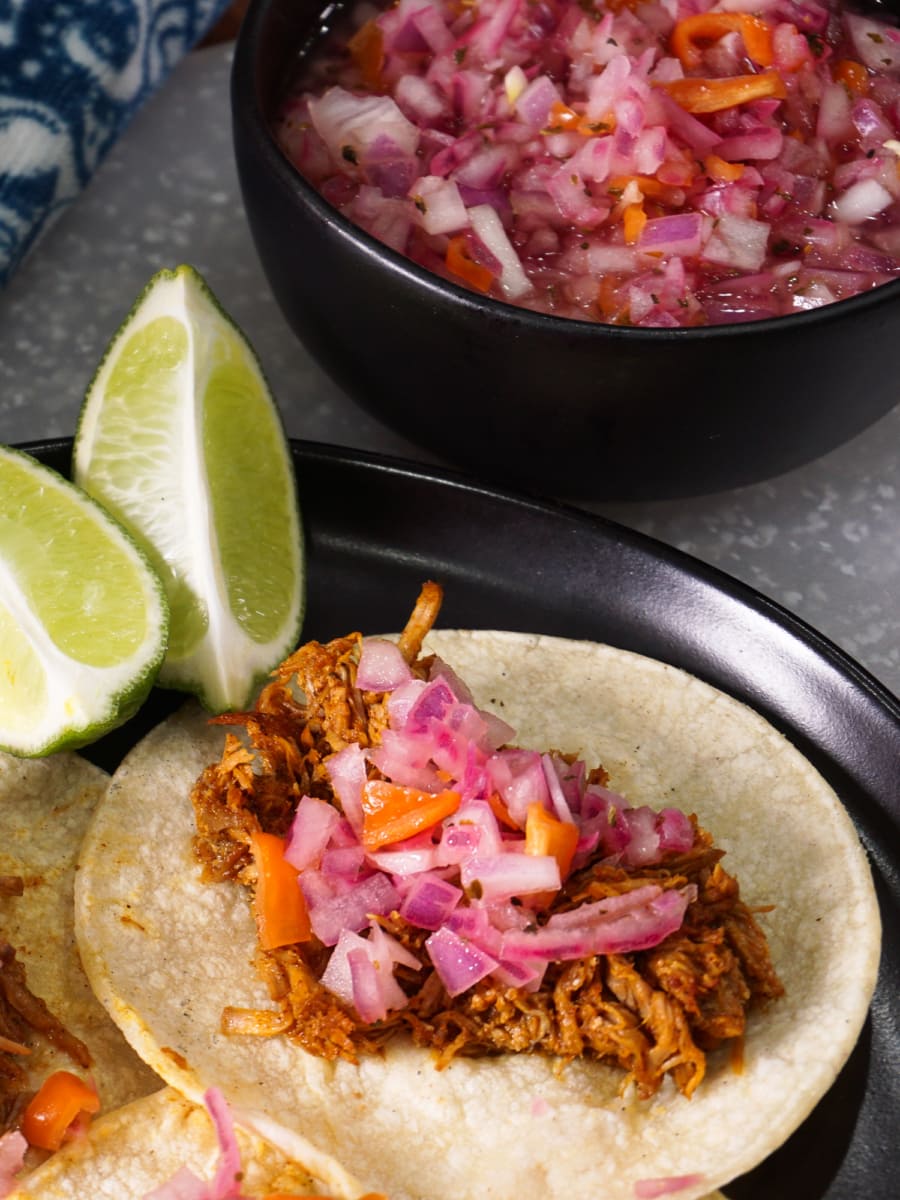 A Mexican made this Cochinita Pibil recipe, and she has made it like this in her stovetop pressure cooker for years. Mari has really made it so easy for anyone to make Cochinita Pibil. Her recipe does not involve some of the harder traditional steps, but it does have ALL the traditional flavor!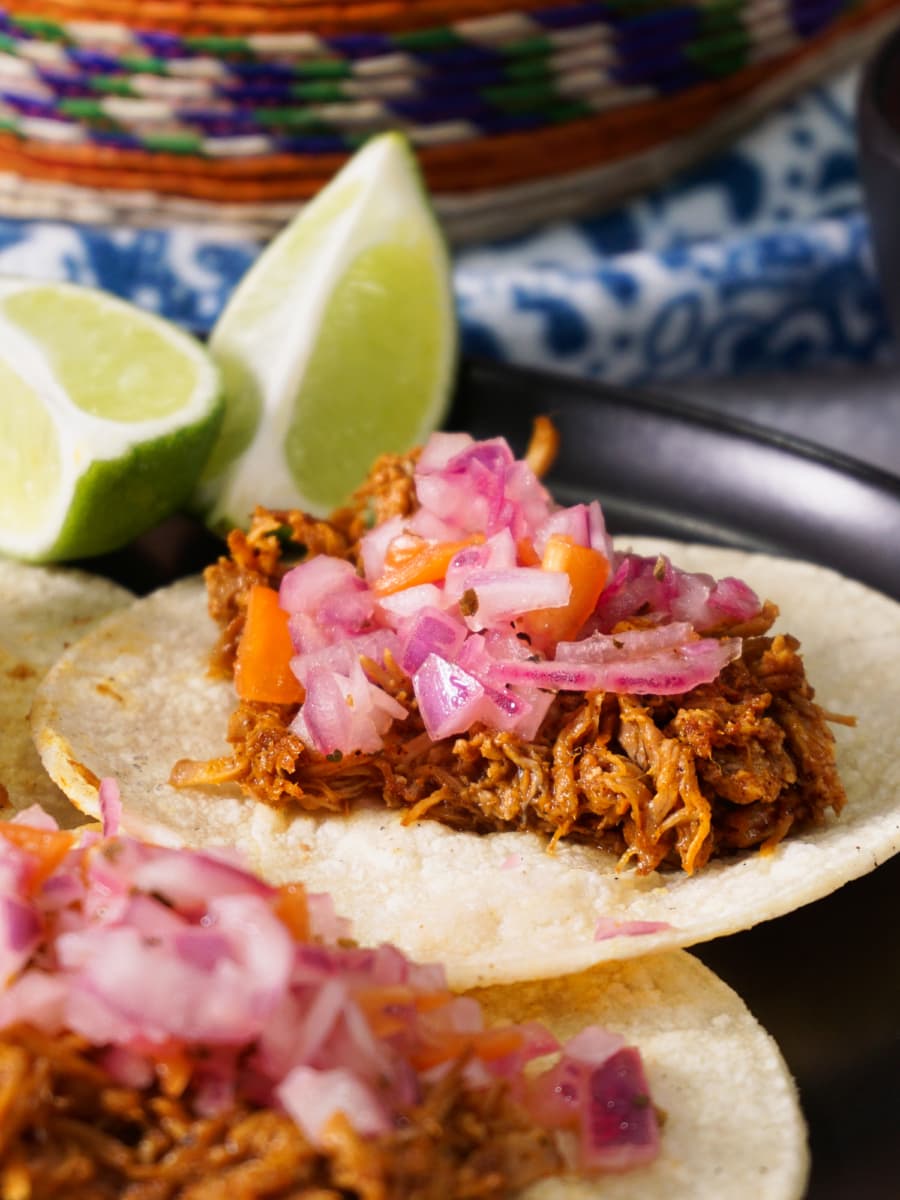 Authentic Mexican Flavor for the Adventurous Palate
So like I said before, if you're an adventurous eater and like to try authentic international cuisine, then this recipe is for you! This recipe is a delicious spin on pulled pork tacos and is perfect for trying something different with pork shoulder. Mari and I had such a fun time prepping, cooking, and eating the Cochinita Pibil. Eating it was the best part of course!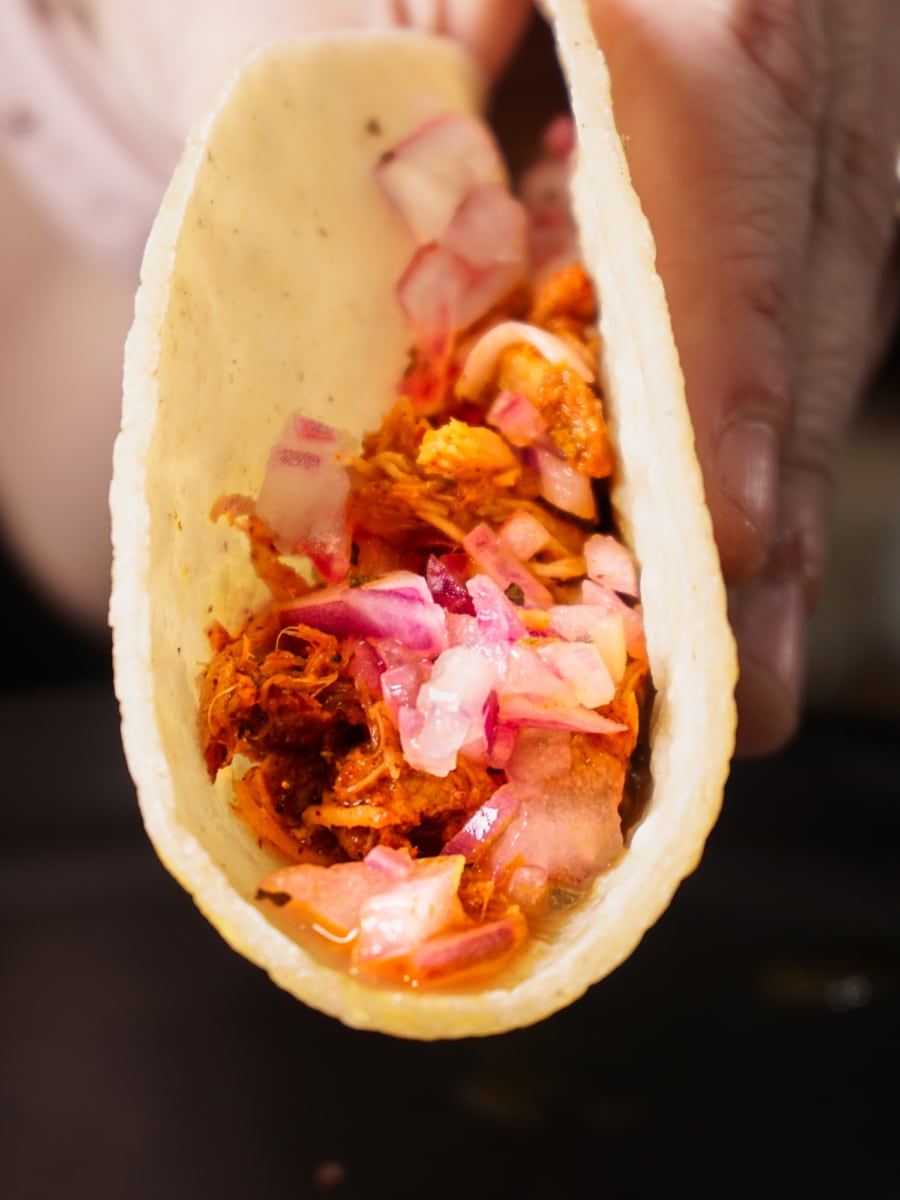 Now it's your turn to try this delicious authentic Mexican dish! Thanks to the Instant Pot, in just a few easy steps you'll be enjoying some delicious Cochinita Pibil tacos. Here we go!
Essential Items
Here are some essential prep tools, utensils, and appliances I used to make this recipe.
Featured Items
Here is a list of the products featured in this post or products similar to those featured in this post:
23 Must-Have Electric Pressure Cooker Accessories
Make sure to check out my Ultimate List of Electric Pressure Cooker Accessories! I've included everything you could ever need to help make your pressure cooking quicker, easier, and even more convenient.
Making Cochinita Pibil in the Instant Pot
Look at that delicious taco! Isn't it just calling your name?
Well, if you like different, then you'll love this recipe. Plus, making the meat in the Instant Pot is so much easier, faster, and cleaner than cooking it in the ground or a slow cooker. Very few ingredients and steps are required. I was surprised by how easy this recipe was to put together.
Gather Your Ingredients
Most of the ingredients you will need are simple and easy to find. The only one that you probably won't have in your pantry is the Achiote, known as Annatto here in the U.S. The nice thing is, you will use the entire bottle of achiote in this recipe, so you won't be stuck with a spice you won't use often.
You will need 5 pounds of pork shoulder, orange juice (pulp-free), distilled white vinegar, yellow or white onion, garlic, achiote (annatto), salt, pepper, oregano, cumin, and cinnamon. For exact amounts, see the recipe below. For the salsa that traditionally tops these tacos, you'll want to make my Pickled Red Onion Habanero Salsa.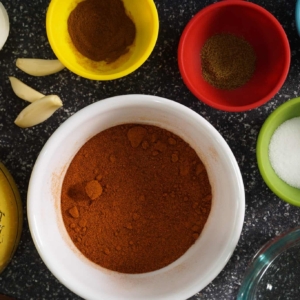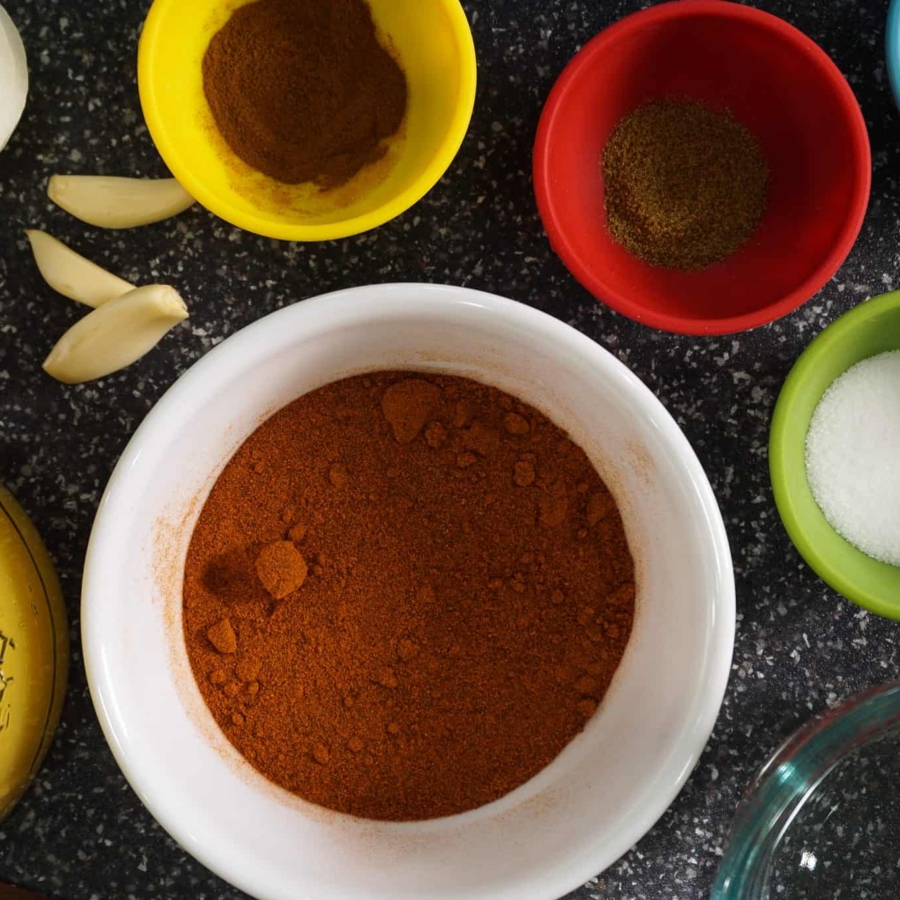 The distilled white vinegar and the orange juice really give these tacos the acidic part of their distinct flavor.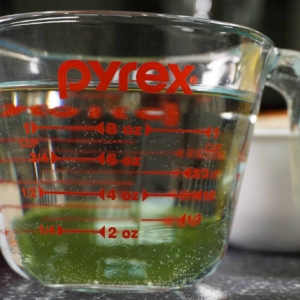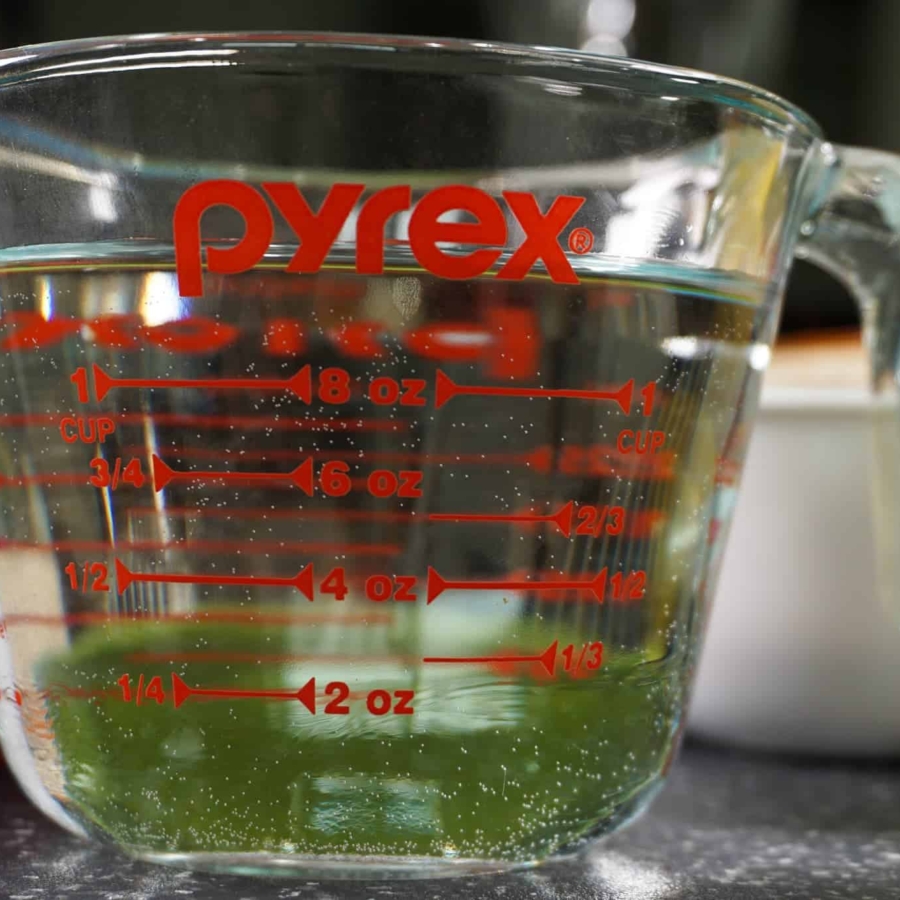 We bought 5 pounds of boneless pork shoulder for this recipe.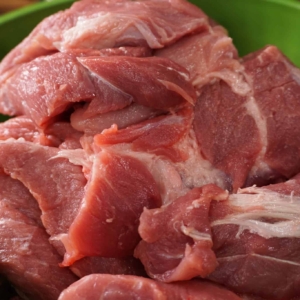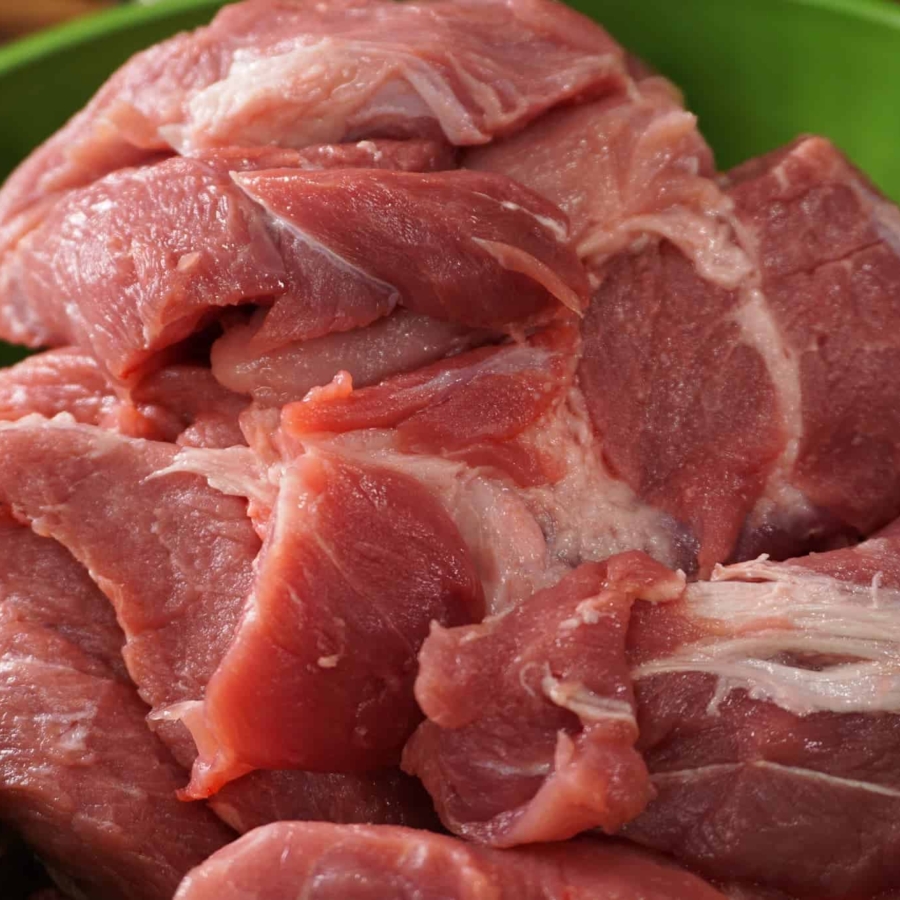 Prepare the Pork Shoulder
You will need to cut the pork into small strips, approximately 2 inches wide. The small strips will allow for a faster cooking time and will also ensure that all of the meat is saturated with flavor.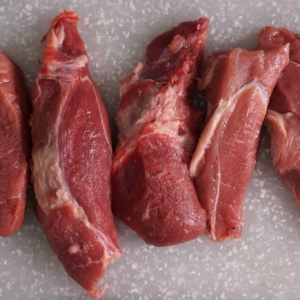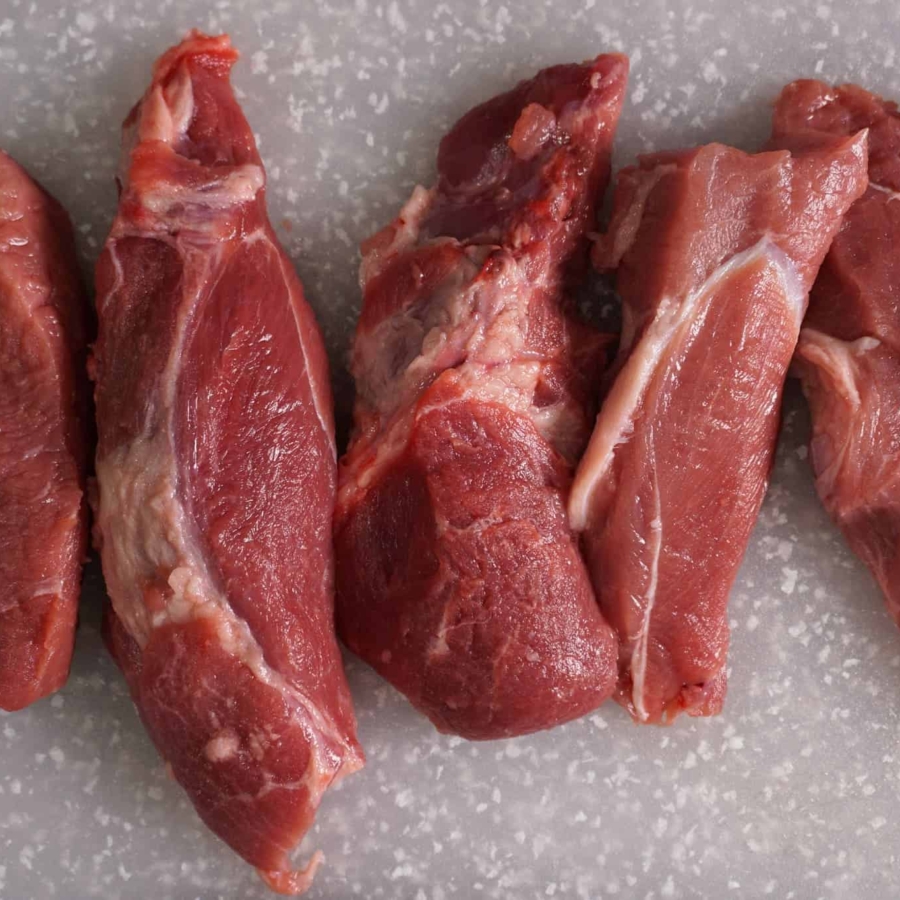 Make the Cochinita Pibil Sauce
This is like a marinade, but since we are not allowing the meat to soak in it before cooking, we cannot truly call it a marinade. So, I'm calling it sauce.
Mari mixes all the ingredients in the blender to make it easier. I love easy! You can start with the orange juice and the vinegar.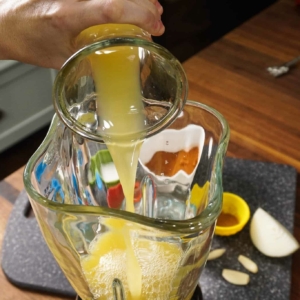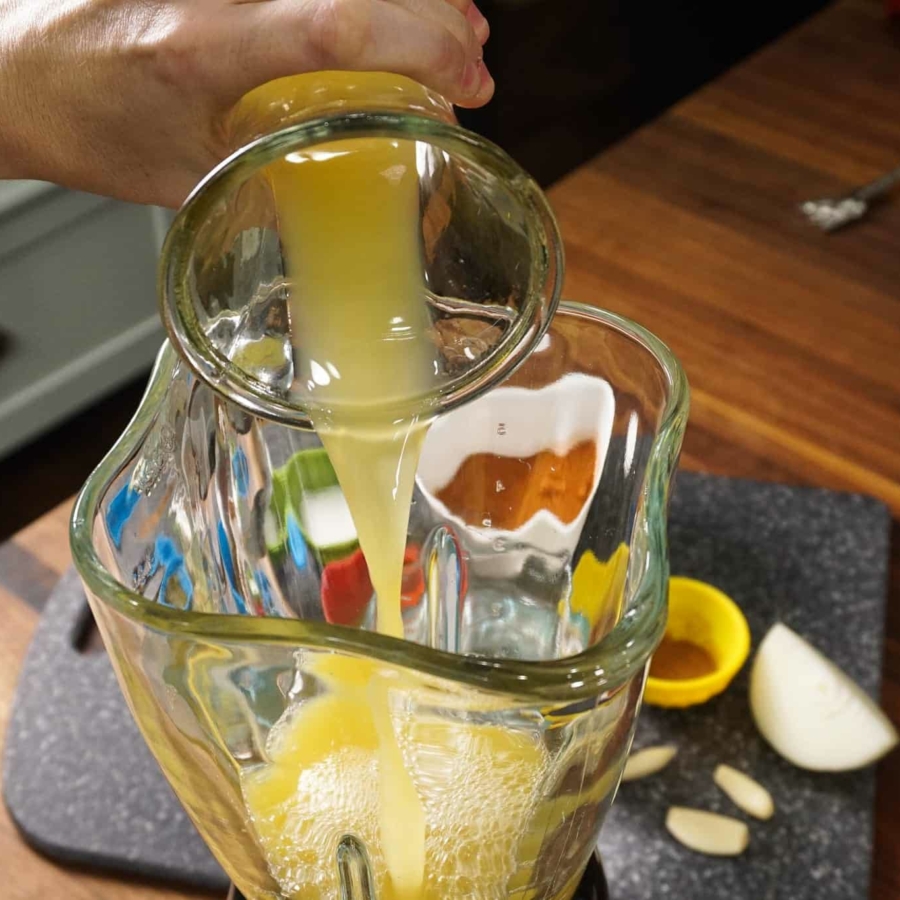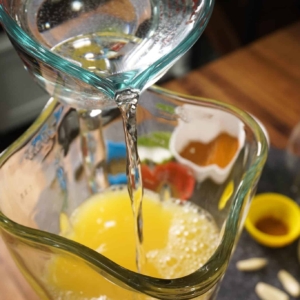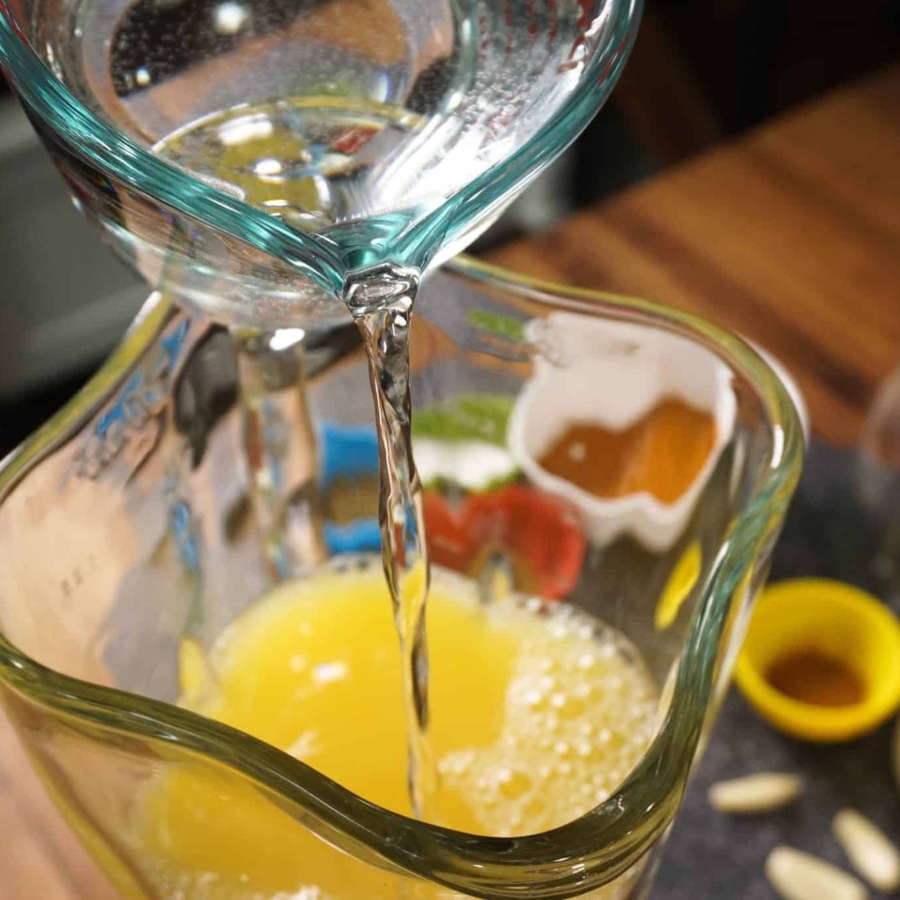 Add the quarter onion and garlic cloves.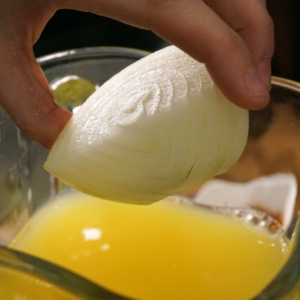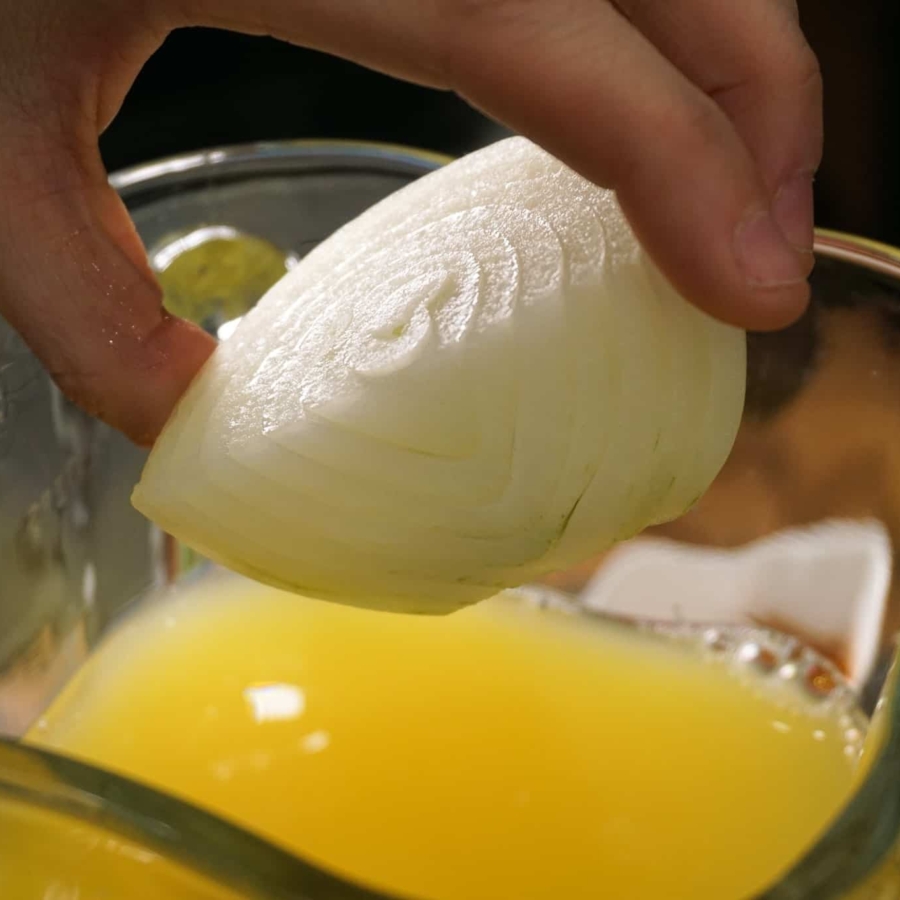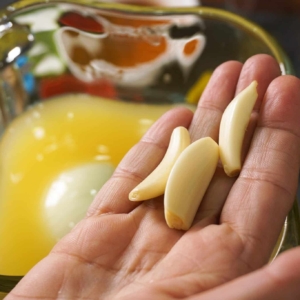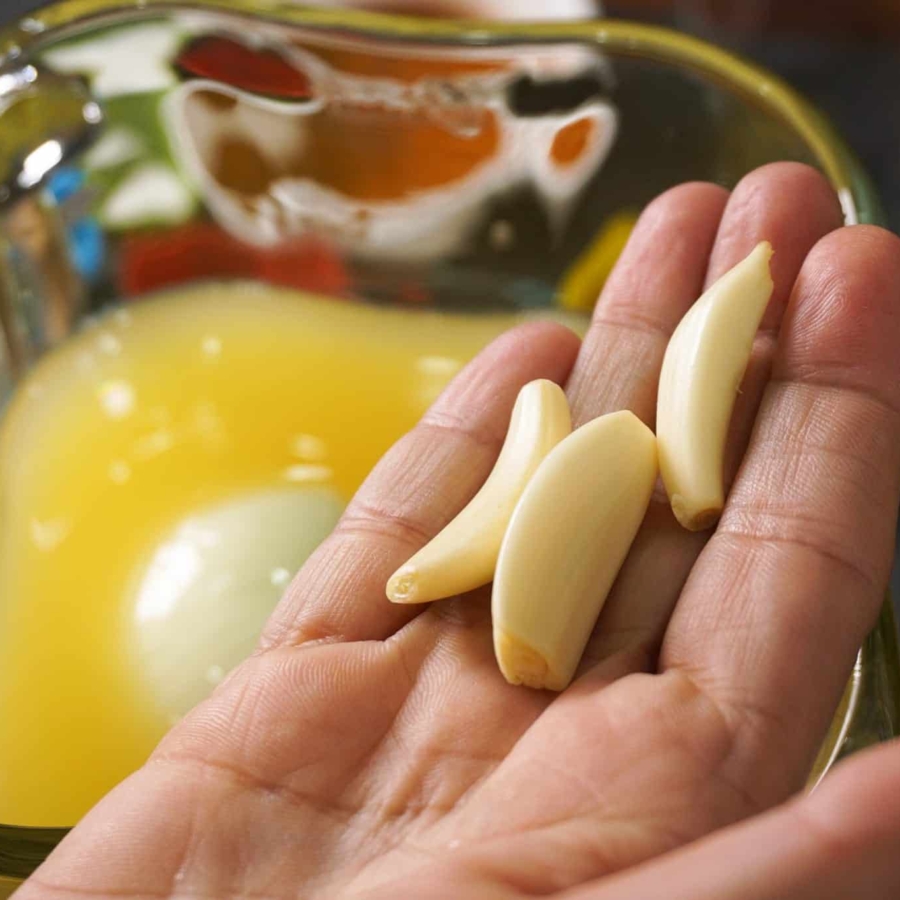 Next, add the achiote (annatto) and the rest of the delicious spices.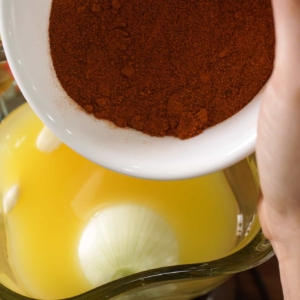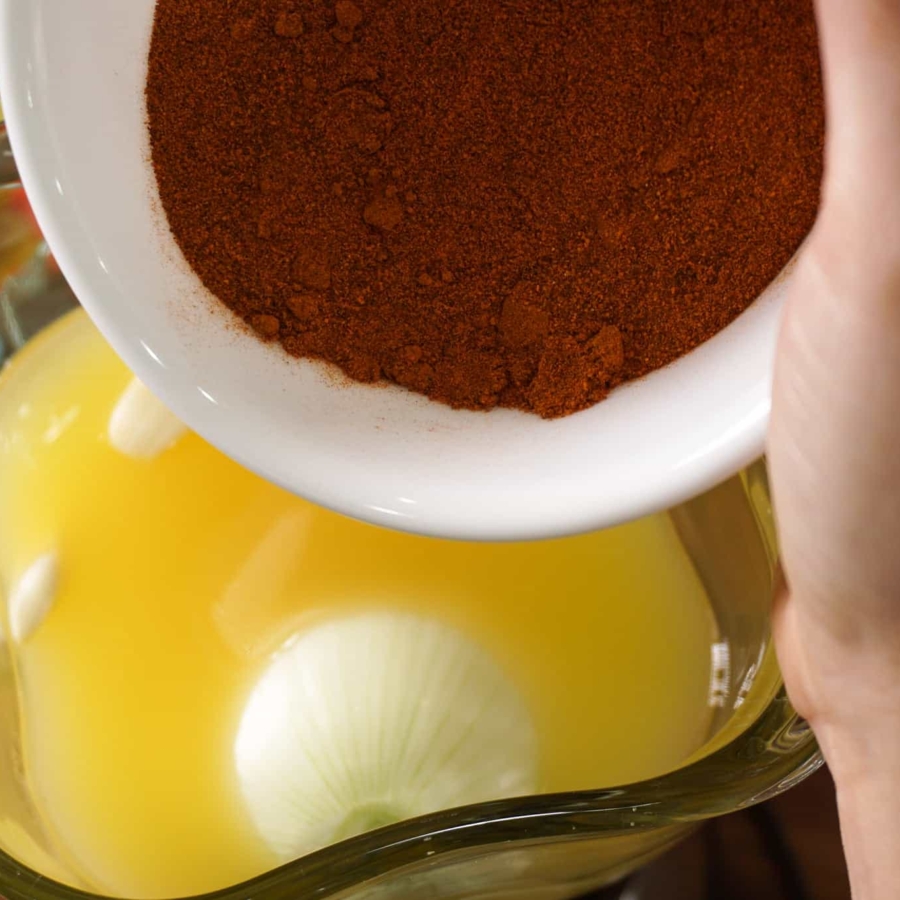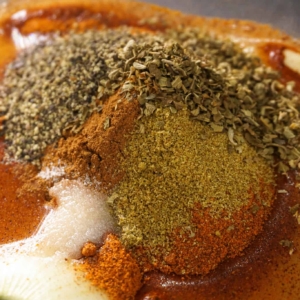 Blend away until everything is mixed well. The color of the achiote will vary depending on the brand and origin. Traditionally it is very red. The one we found at our local supermarket was not as red but had the perfect flavor. It won't make much difference in your end result.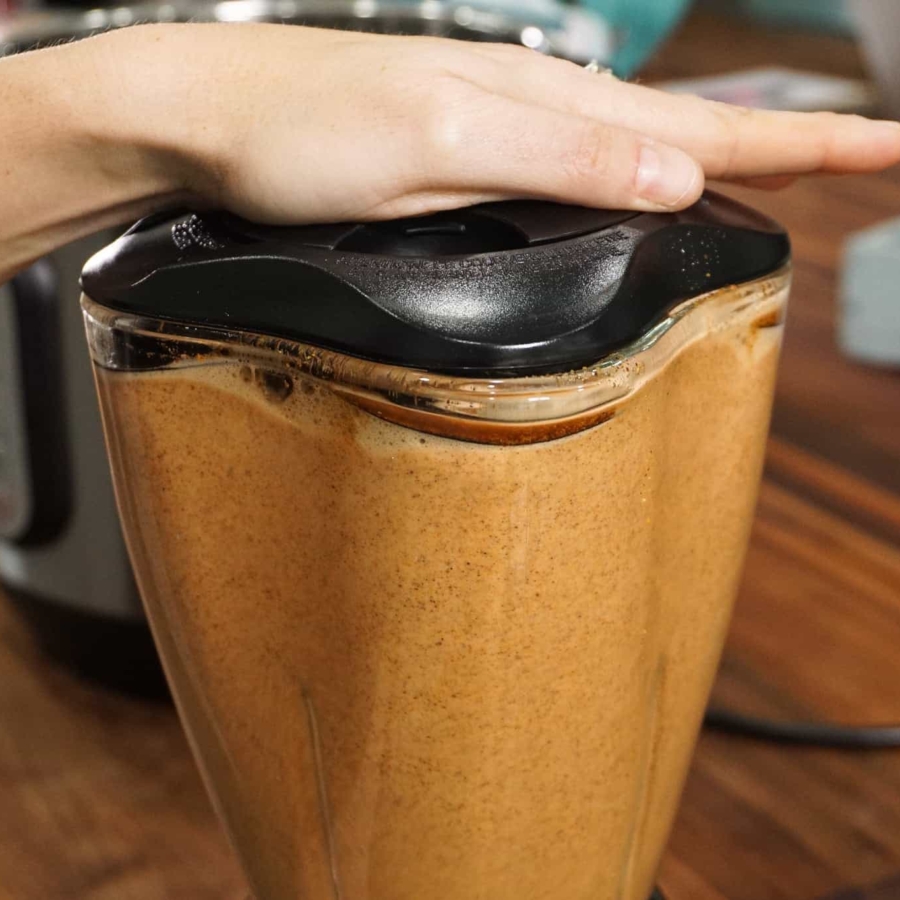 Add the Cochinita Pibil Sauce to the Instant Pot
Make sure your stainless steel liner is in your Instant Pot, and add the liquid sauce to the pot.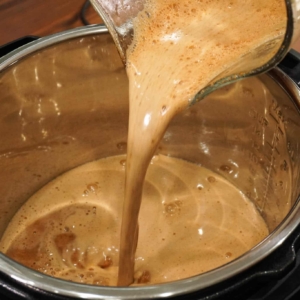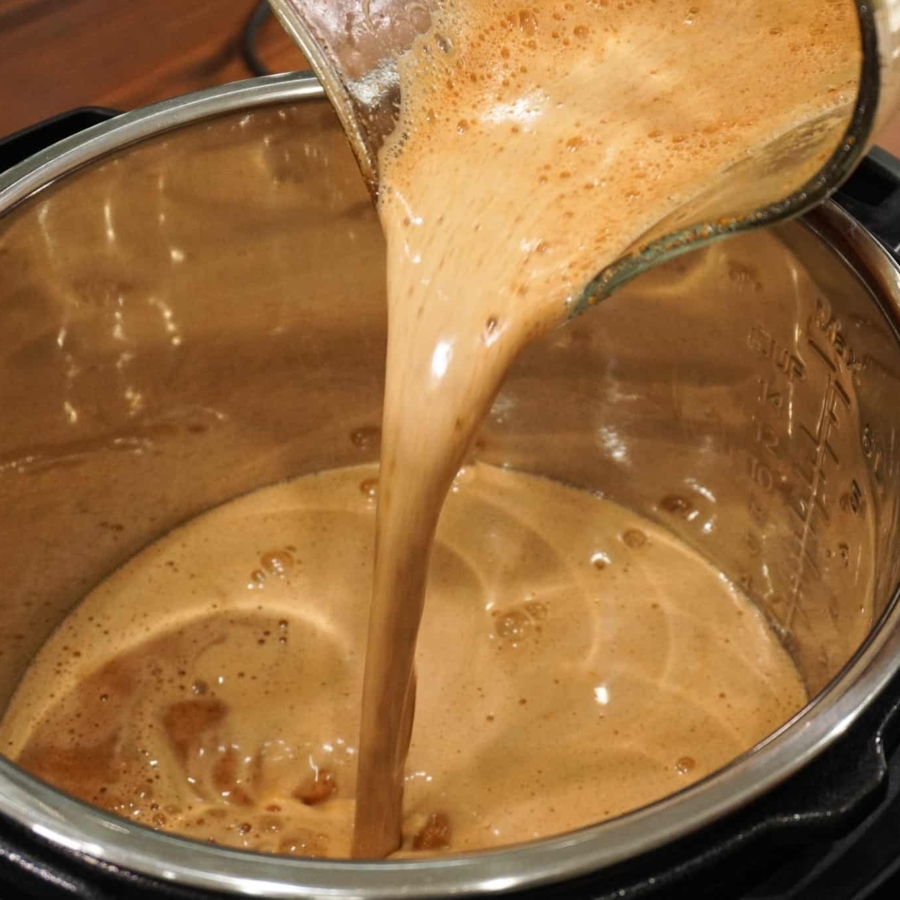 Place the Strips of Pork Shoulder Into the Instant Pot
Next, add the strips of pork shoulder into the pot and ensure that each strip is thoroughly covered with the liquid.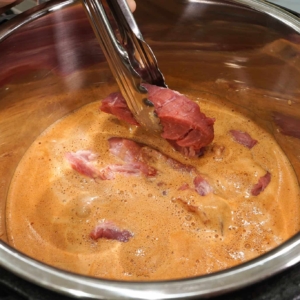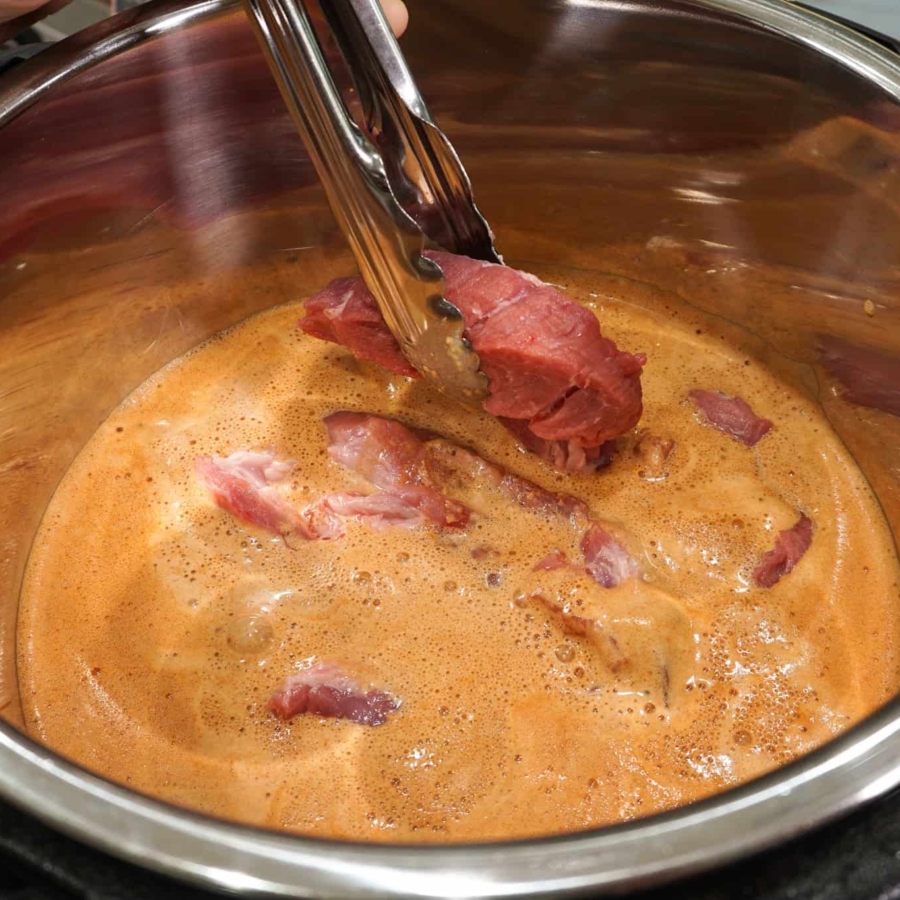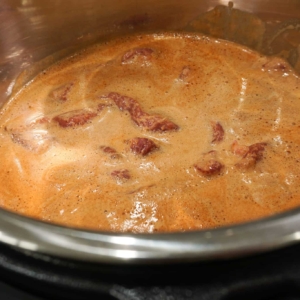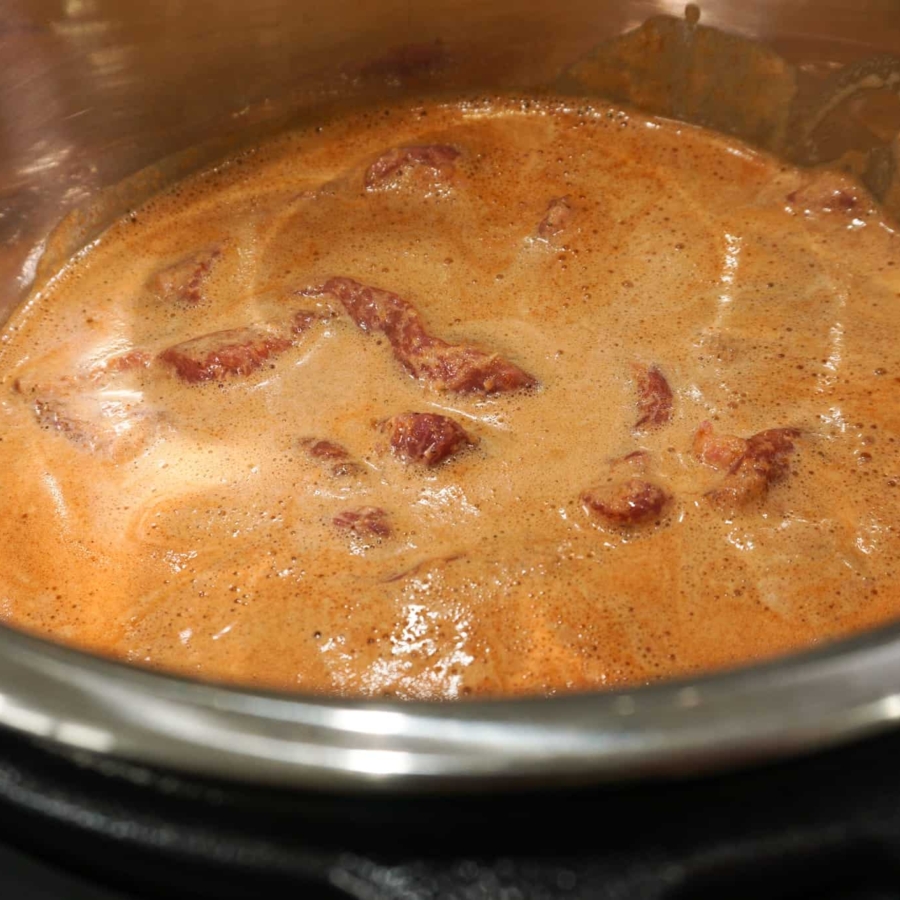 Set the Instant Pot Cooking Time
Close your Instant Pot and set it to sealing. Press your Manual or Pressure Cook button and adjust the time to 60 minutes. You will cook it for 60 minutes under high pressure.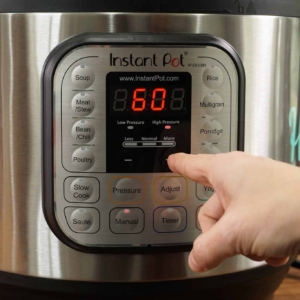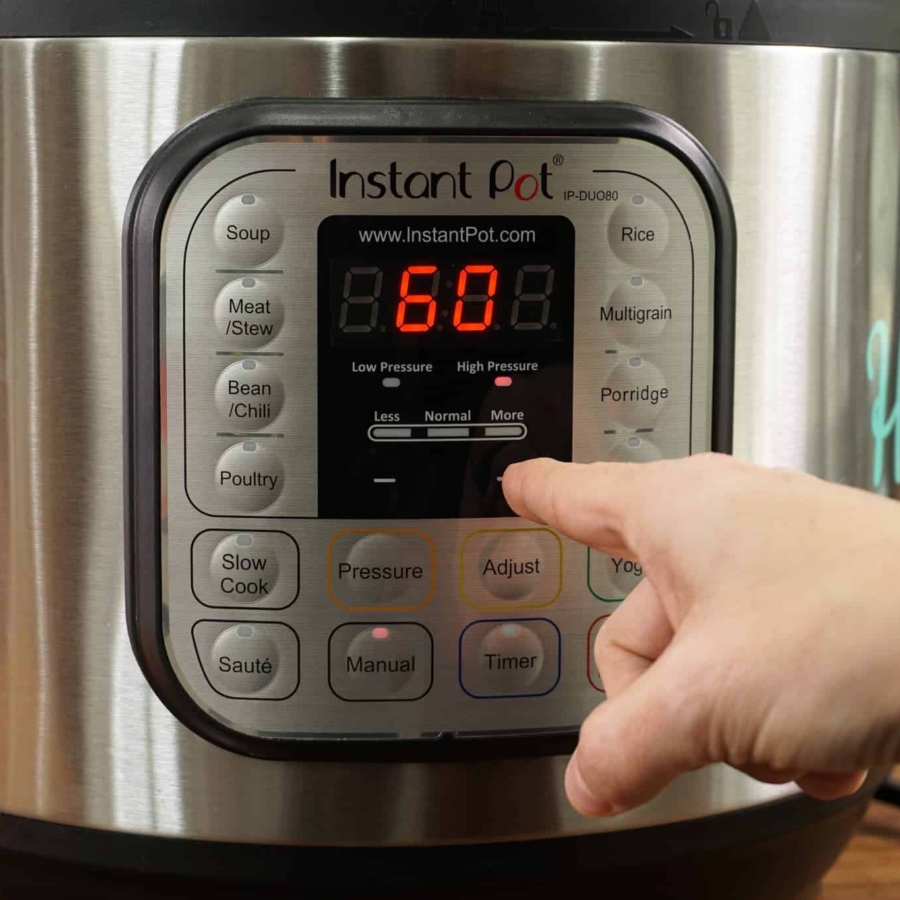 Open the Instant Pot
After the pot comes to pressure and the Cochinita Pibil has cooked for 60 minutes, you will allow for a 30-minute Natural Pressure Release. This means when the 60 minutes are up, you will do nothing, and you will allow the counter to count up to 30. At that point, you can do a quick release of the rest of the pressure by moving the knob to 'Venting'. When the pin drops, you can open your pot!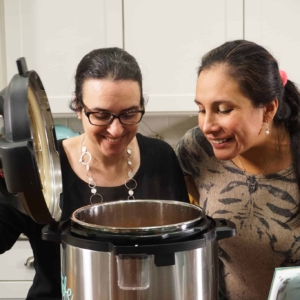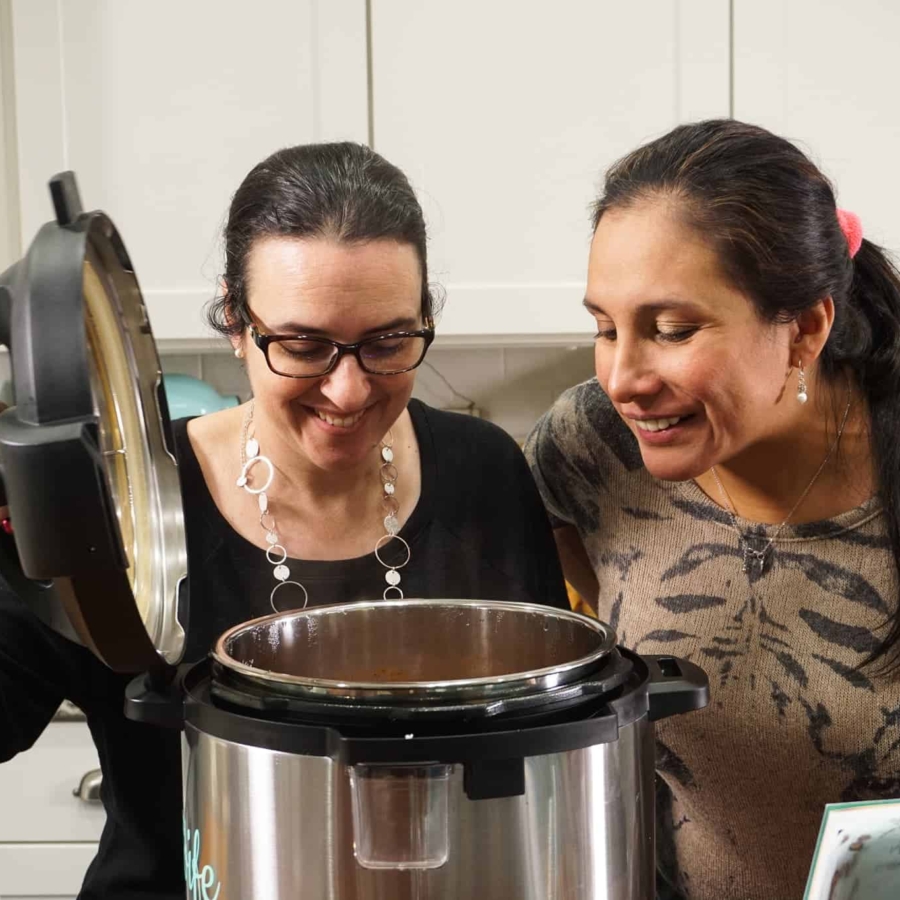 Mari was very happy with the results of cooking the Cochinita Pibil in the Instant Pot! It was perfect!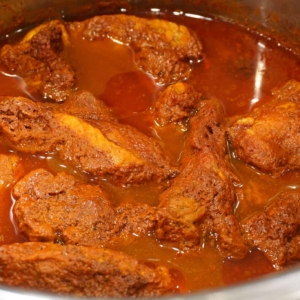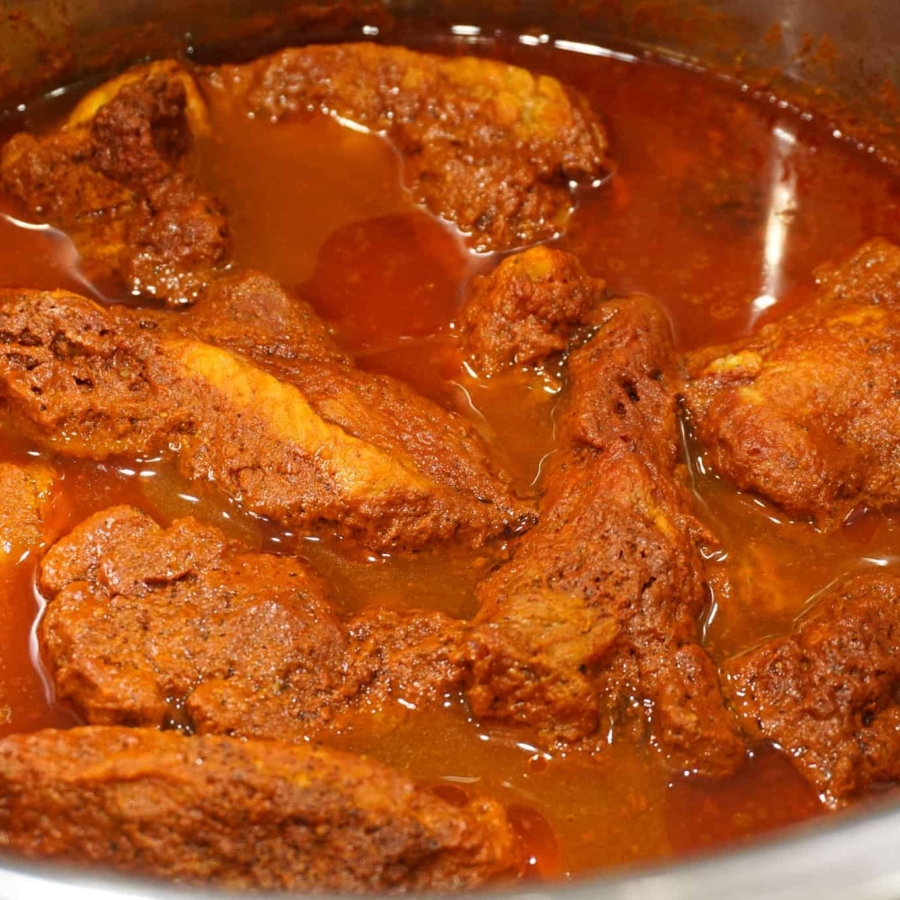 Shred the Cooked Pork Shoulder
Now, you can take the pieces of cooked pork out of the pot and shred them. We used two forks. It was very easy to shred.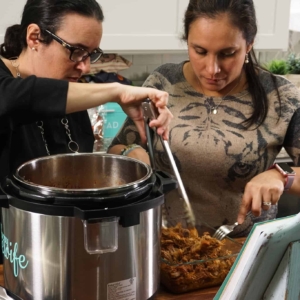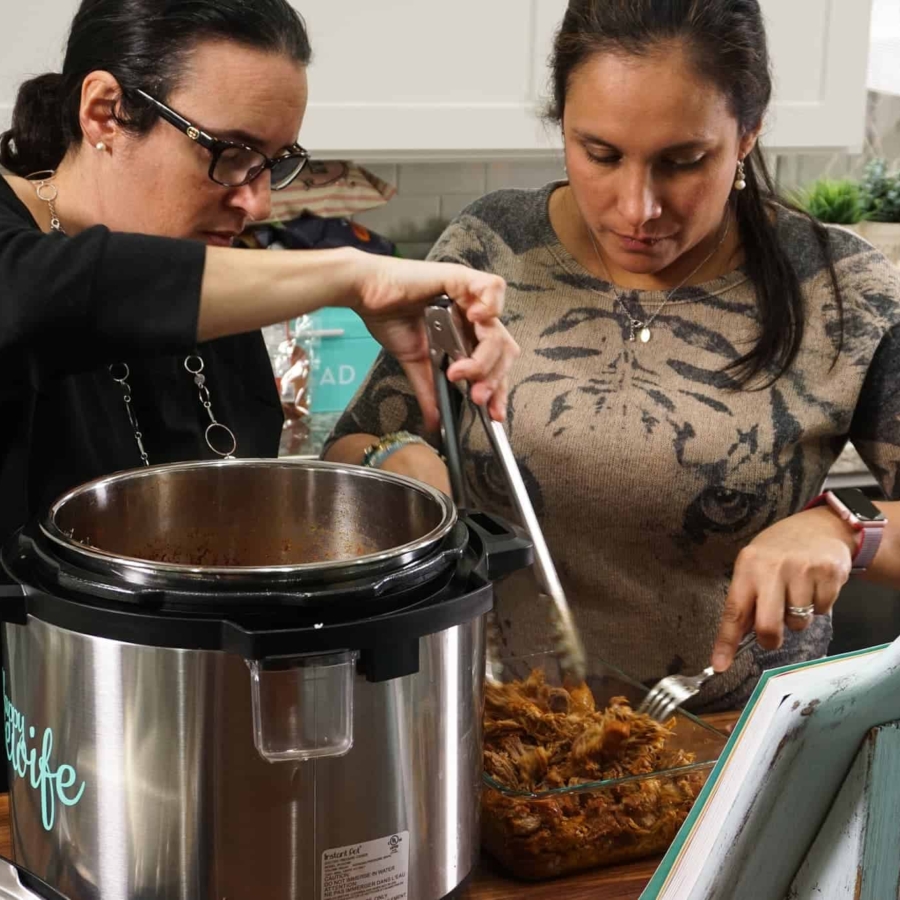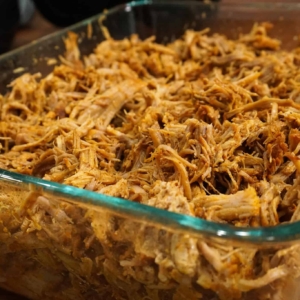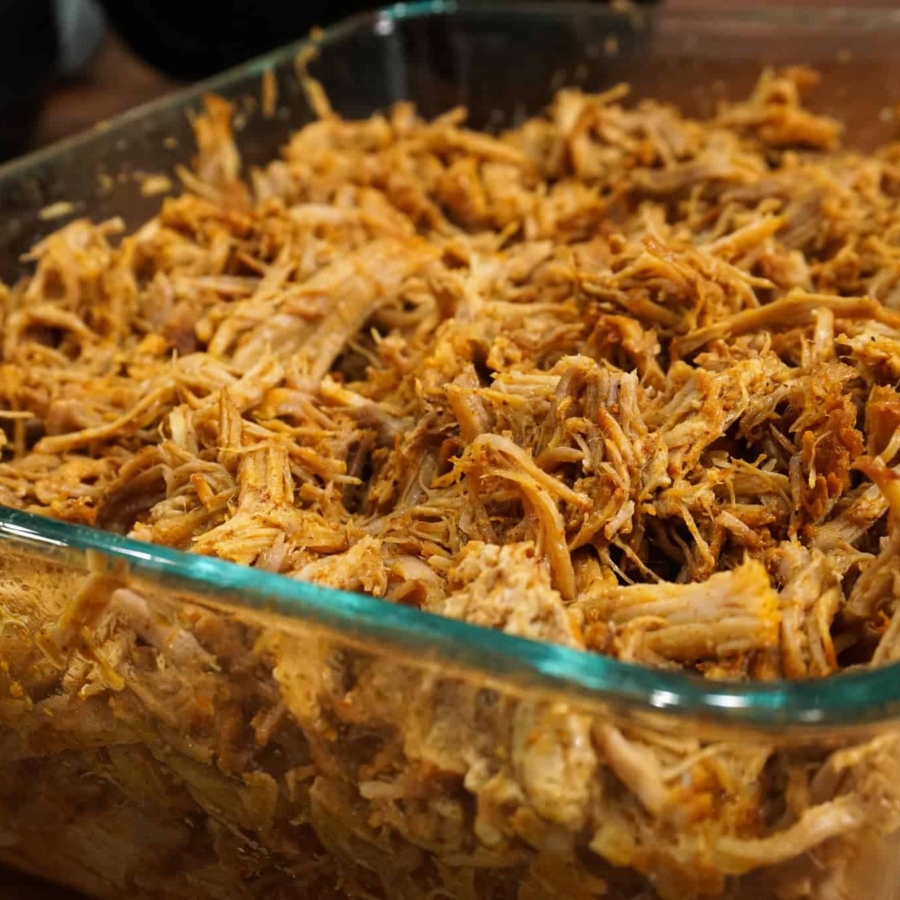 After shredding the pork, Mari used a ladle to add some of the liquid left in the pot to the pork. When adding the sauce, make sure to add enough so that the pork has the right color and looks very moist, but is not swimming in liquid.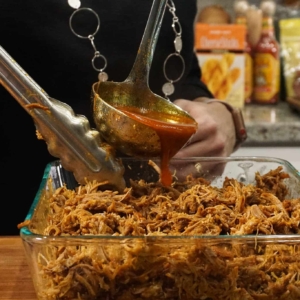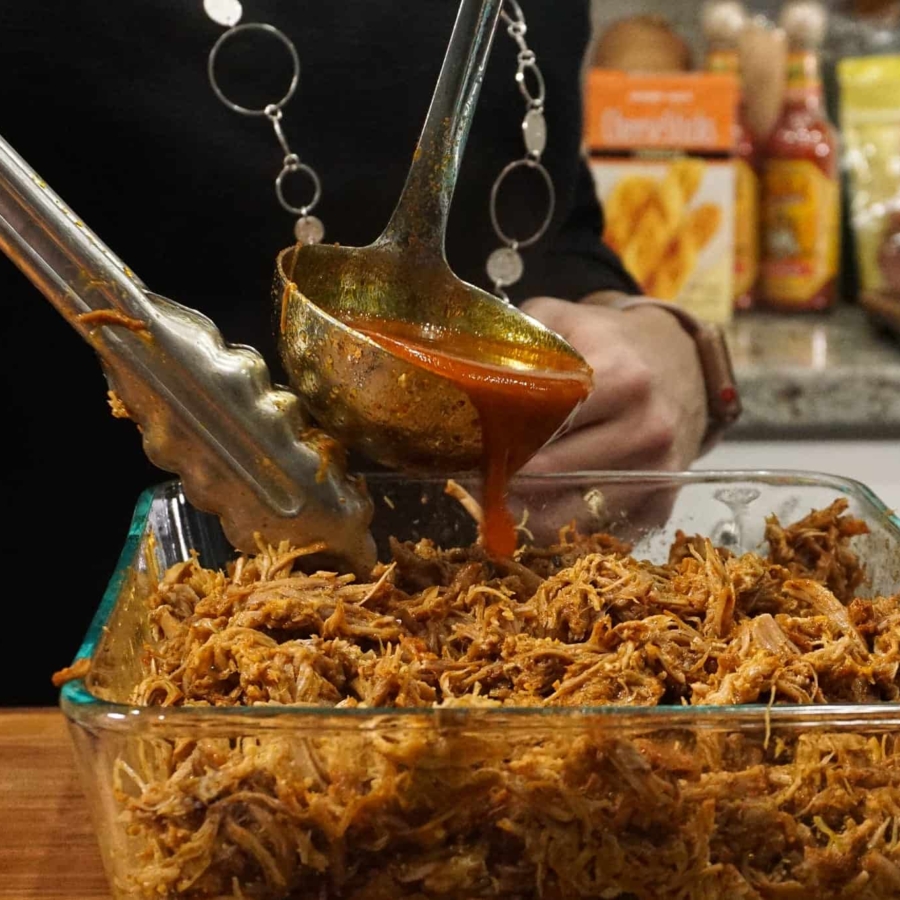 Warm up Some Corn Tortillas
Time to heat up some tortillas! So close to enjoying Cochinita Pibil tacos!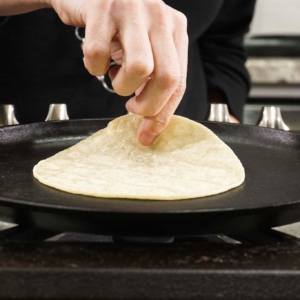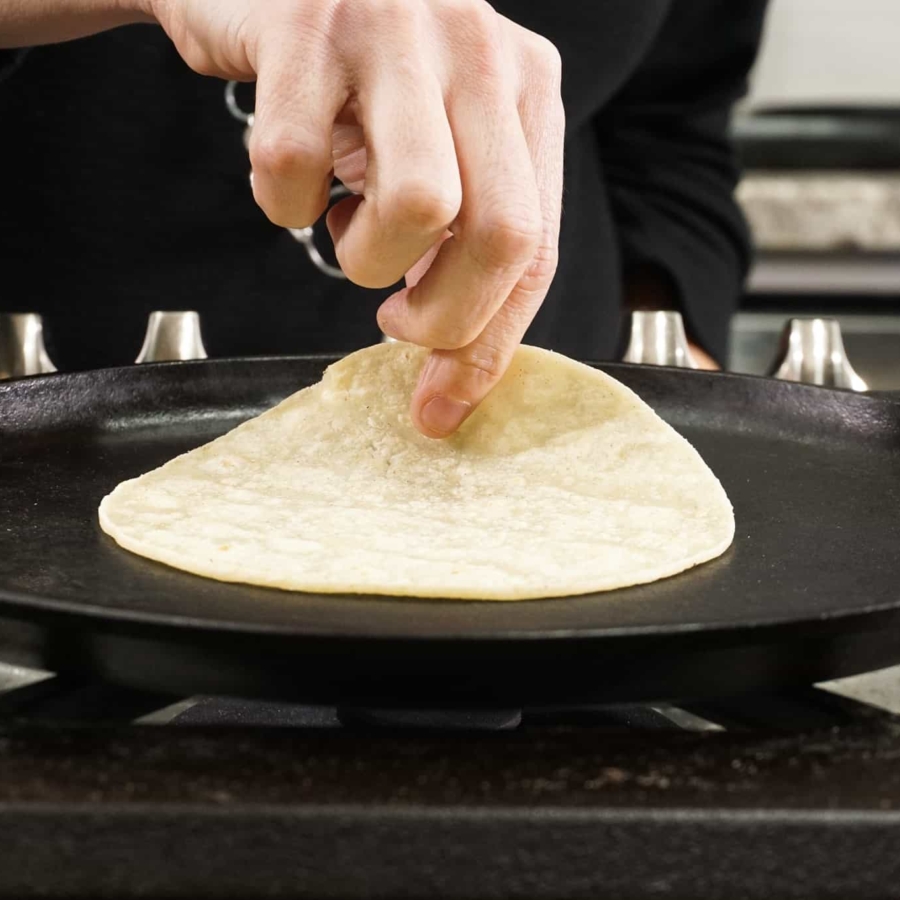 You'll want to use corn tortillas for these tacos. I just recently started buying these street taco-sized tortillas from Mission. They're so cute! Yes, a tortilla can be cute!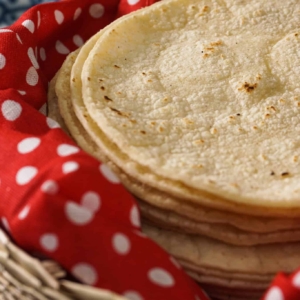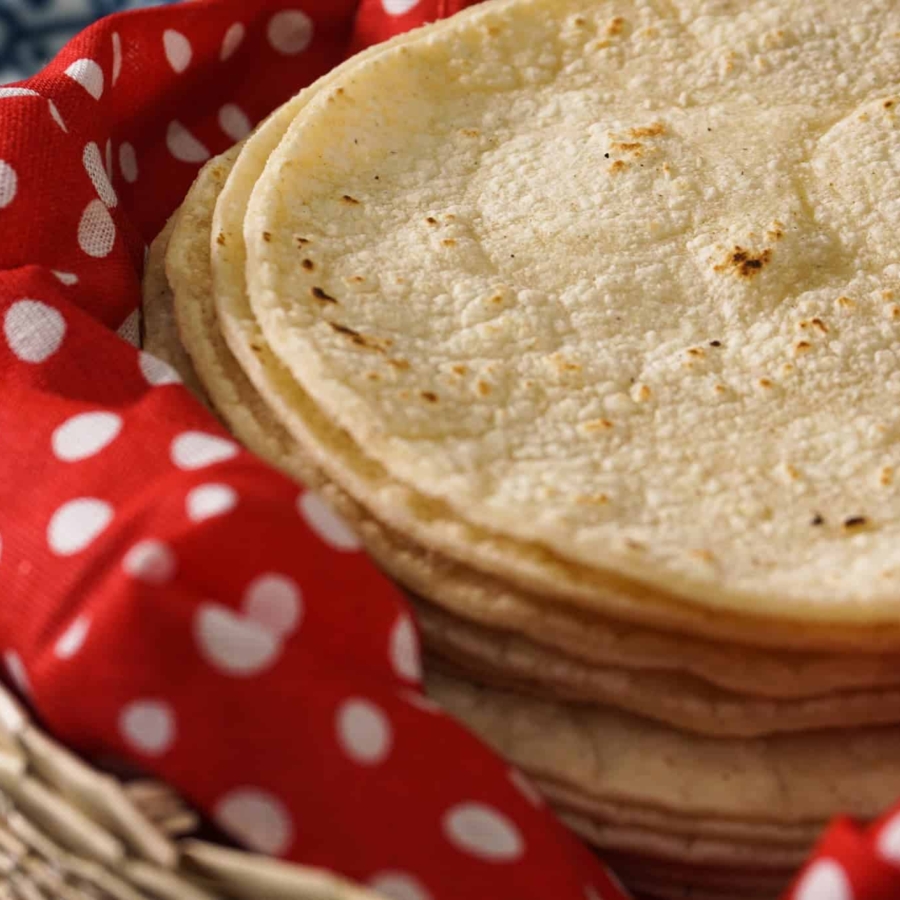 Serving Your Instant Pot Cochinita Pibil
You MUST serve the tacos with the traditional Pickled Red Onions and Habanero Salsa.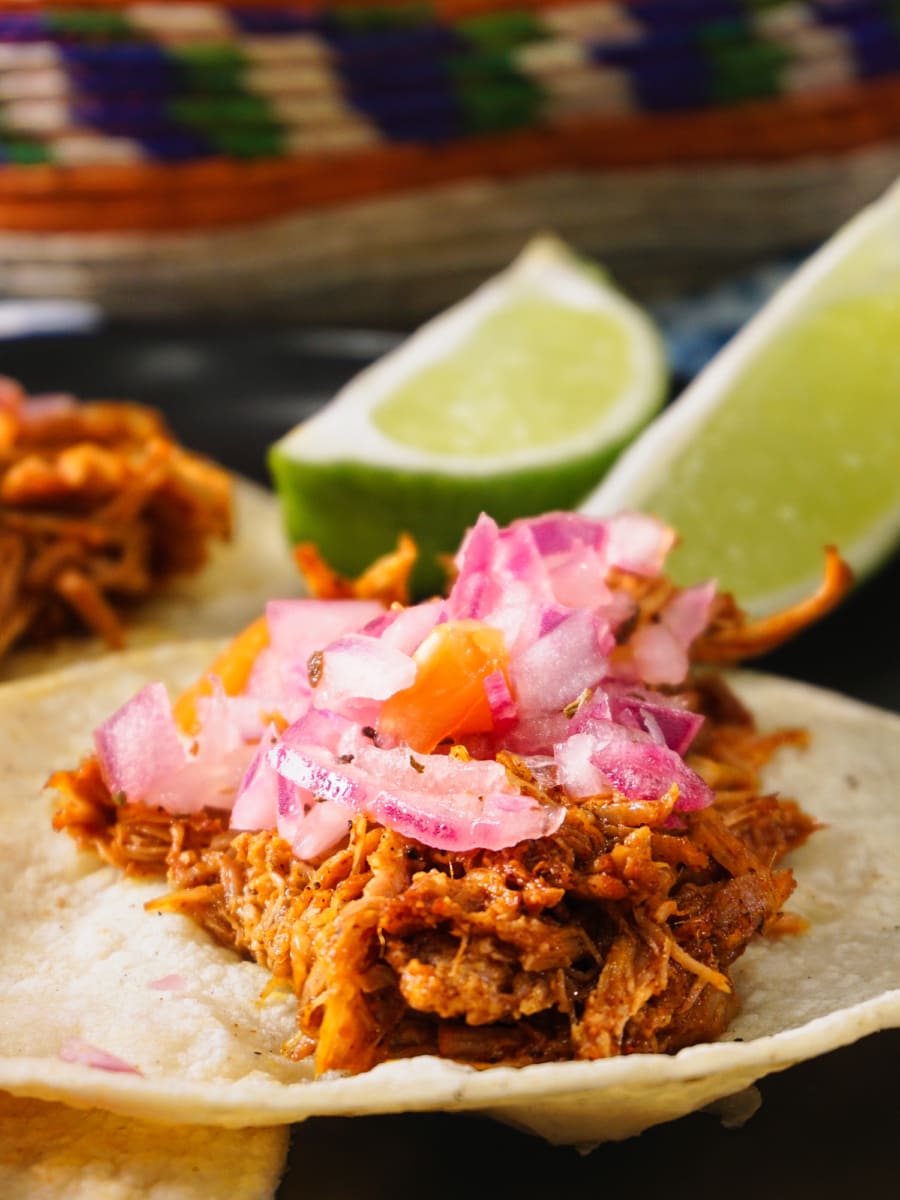 I hope you enjoy your Cochinita Pibil tacos as much as Mari and I enjoyed making them (and eating them!). Remember, to serve the pork on corn tortillas and top it with the pickled red onion and habanero salsa!! For more ideas, check out my post on Pork Shoulder Recipes for the Instant Pot.
Buen provecho!
Instant Pot Cochinita Pibil
SHREDDED PORK SEASONED WITH VINEGAR, CITRUS, AND A BLEND OF TRADITIONAL MEXICAN SPICES
Total Time
1hour:40minutes
Experience the tastes of Mexico. These authentic Mexican tacos will surprise your taste buds with their unique mix of sweet, acidic, earthy flavors.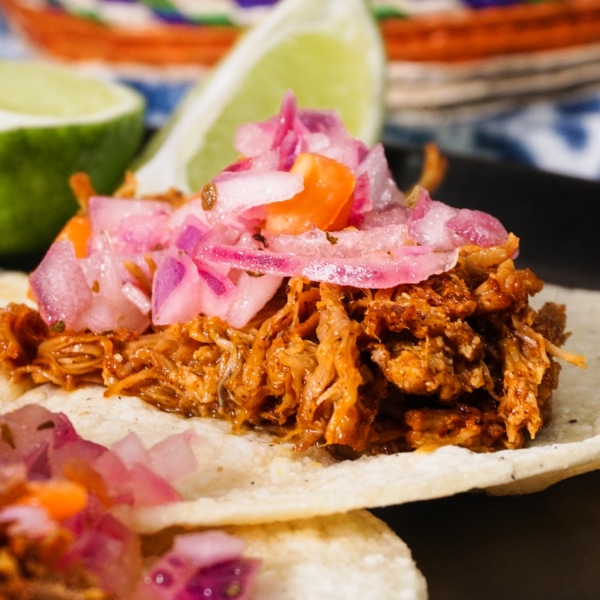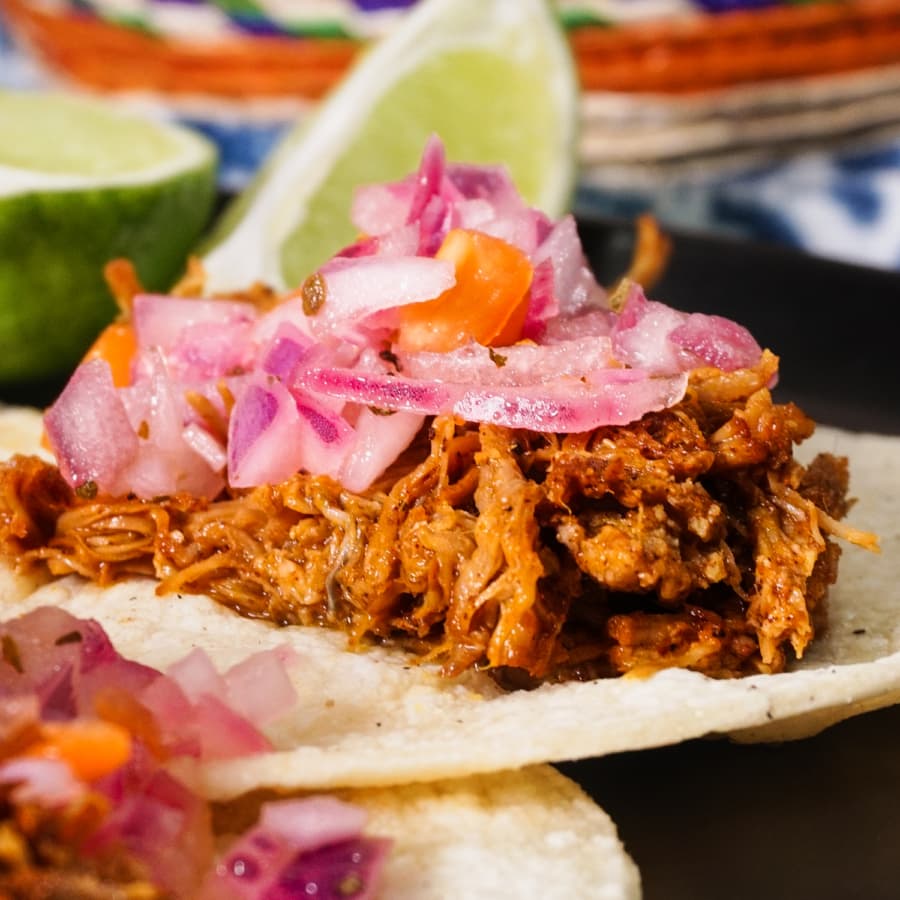 Instructions
Prep The Pork Shoulder: Cut the pork into small strips, approximately 2 inches wide.

Make The Sauce: Place all the ingredients (orange juice, vinegar, onion, herbs, and spices) for the sauce in a blender and blend until they are very well mixed.

Add Sauce & Pork To Pot: Pour the sauce from the blender into the Instant Pot. Then place the strips of pork shoulder into the pot, ensuring that each piece is thoroughly covered with sauce.

60-Minute Cook Time: Close the Instant Pot, set the pressure release valve to 'Sealing', and set the pot to cook on 'Manual' or 'Pressure Cook', 'High Pressure' for 60 minutes.

30-Minute NPR: Once the cooking time has completed, allow for a 30-minute natural pressure release. When the 30-minute NPR has finished, release the remaining pressure and then open the pot.

Shred & Marinate Pork: Remove the meat from the pot and shred. Pour some of the liquid from the pot over the shredded pork and allow to marinate in the liquid until ready to serve.

Warm some corn tortillas.

Serve the shredded meat on the tortilla and top with Pickled Red Onion & Habanero Salsa.
Nutrition Facts
Serving: 1taco | Calories: 151kcal | Carbohydrates: 4g | Protein: 17g | Fat: 6g | Saturated Fat: 2g | Cholesterol: 57mg | Sodium: 502mg | Potassium: 377mg | Sugar: 3g | Vitamin A: 85IU | Vitamin C: 20.4mg | Calcium: 21mg | Iron: 1.2mg