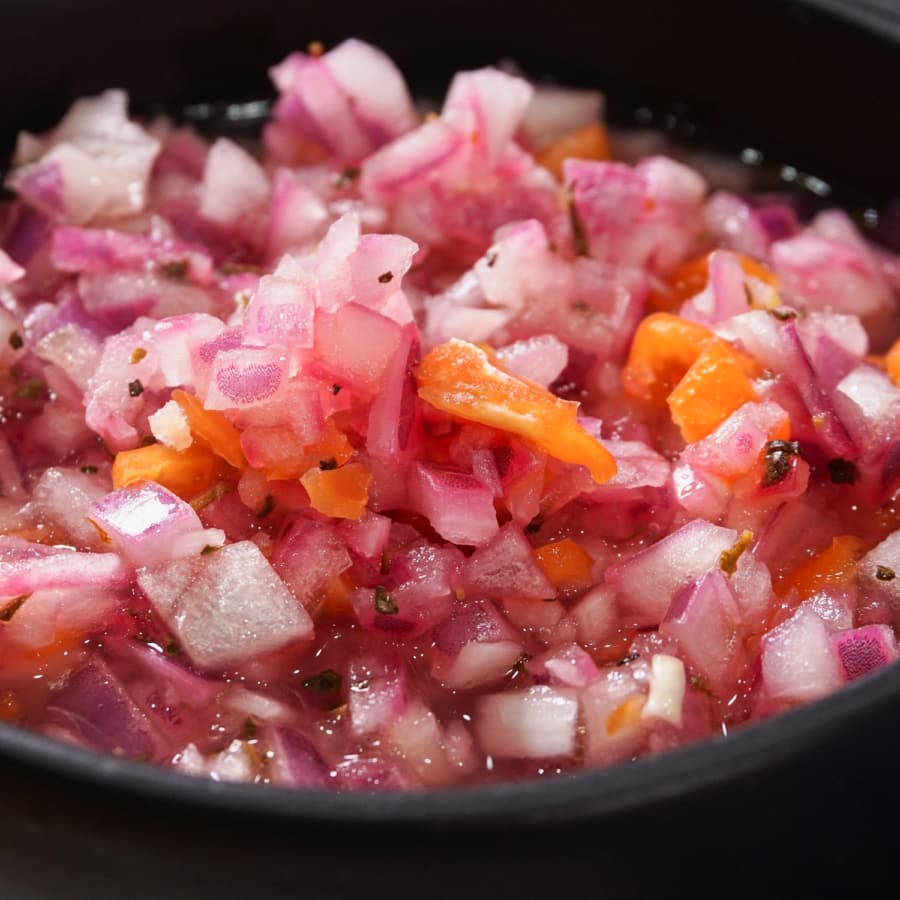 Though you can always find this salsa paired with Cochinita Pibil, there is no reason you can't enjoy it with any other taco! In my opinion, it would work with carnitas, pulled pork, and even chicken tacos.
This post contains affiliate links. For more information, see my disclosure.
This Salsa Has a Kick to It
This is a spicy one folks! The mix of red onion and Habanero give it a special zing! If you've ever handled Habanero Peppers, then you know you have to be careful when touching it and cutting it. One bad move and you can be in pain for hours! So please be careful when handling it, use gloves if you have some, and wash your hands thoroughly afterward.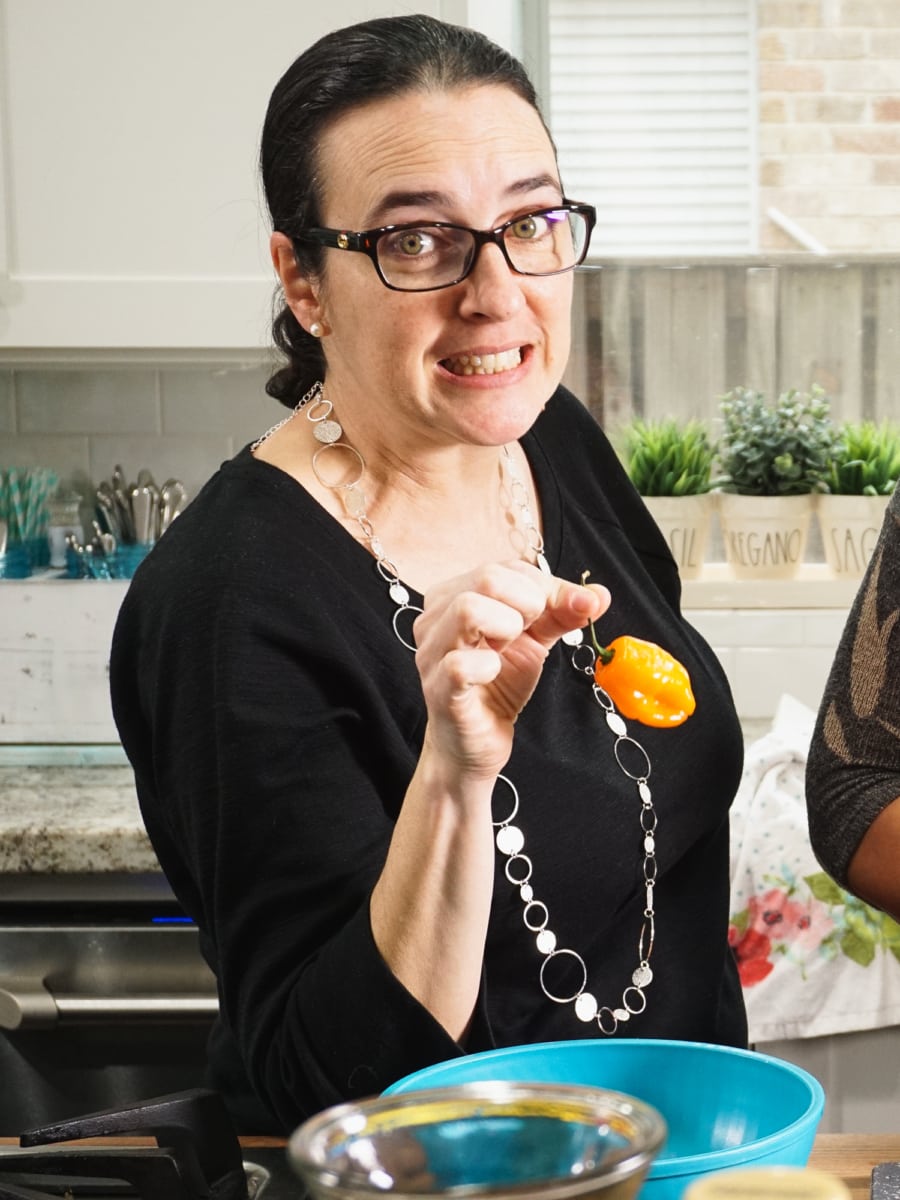 The Perfect Addition to Cochinita Pibil
This salsa is simple to make and should definitely be made when making Cochinita Pibil.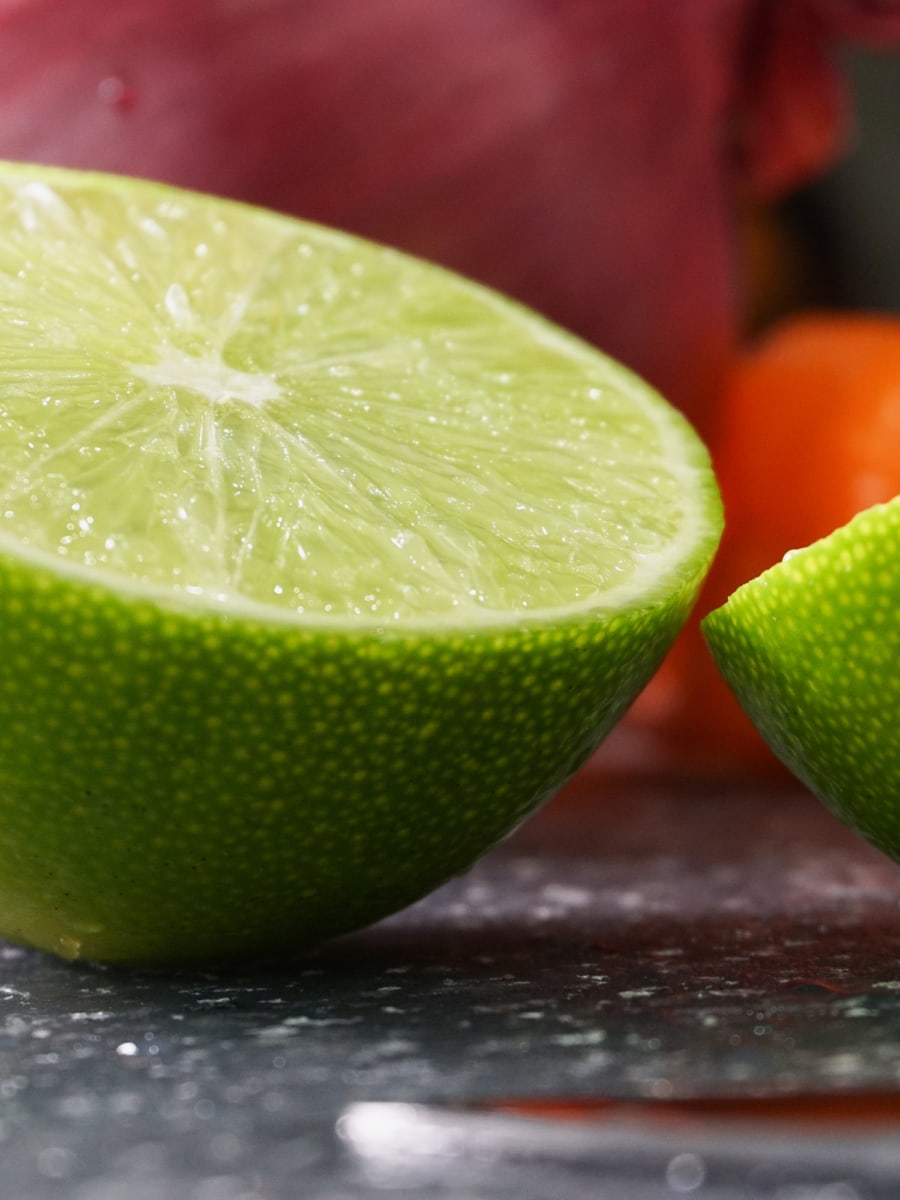 I recently had a fun day with my Mexican friend, Mari, and we cooked some Cochinita Pibil in my Instant Pot. It was so delicious and so easy to make. You can read all about it and get the recipe here. She, of course, also showed us how to make the traditional salsa that always tops Cochinita Pibil. So without further ado, let's get to the Pickled Onion & Habanero Salsa to top those tacos!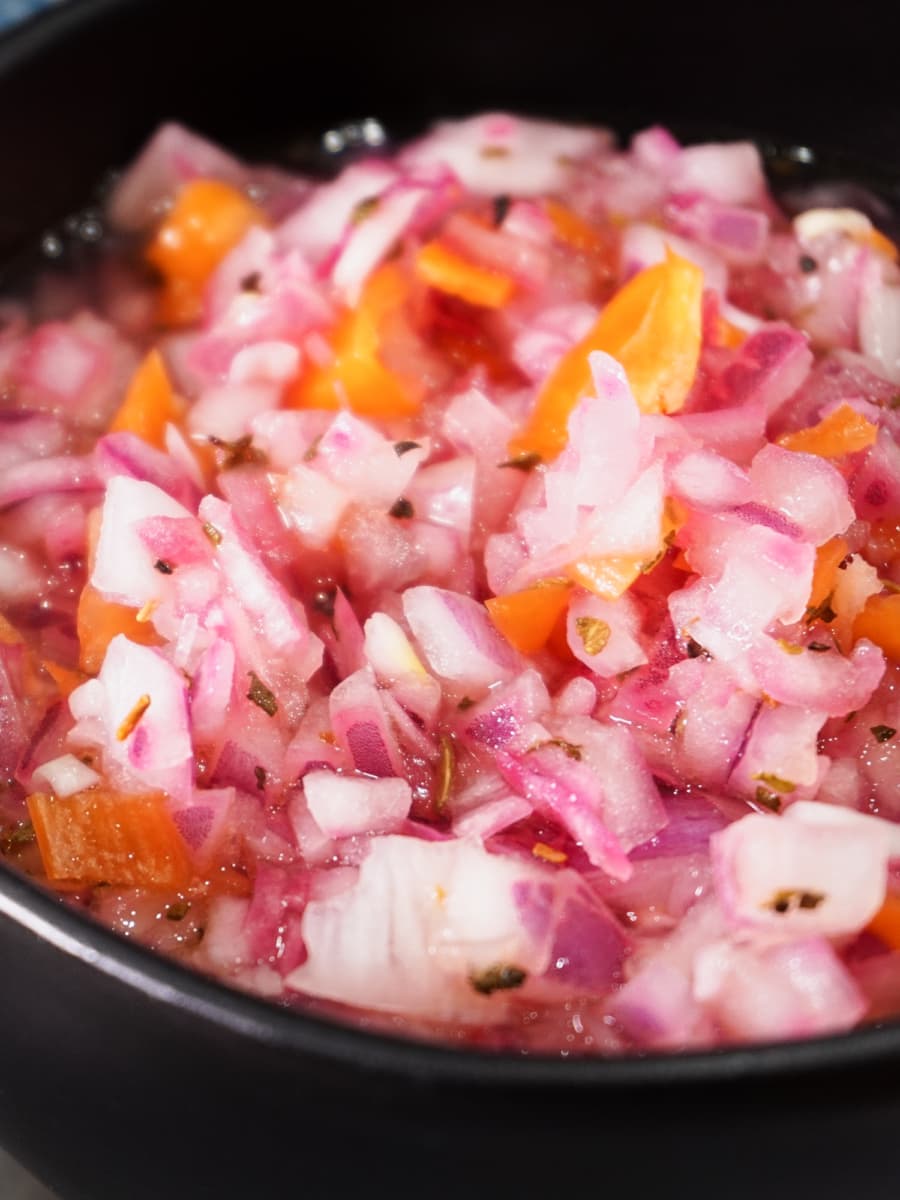 Just a few simple steps and you'll be enjoying some delicious authentic Red Onion & Habanero Salsa. Here we go!
Essential Items
Here are some essential prep tools, utensils, and appliances I used to make this recipe.
Prep Tools & Utensils
Here are the prep tools and utensils that you'll need:
Featured Items
Here is a list of the products featured in this post or products similar to those featured in this post:
Making Pickled Red Onion & Habanero Salsa
Some simple ingredients are all you need. You can make the salsa while your Cochinita Pibil is cooking so it will be ready to go when your tacos are ready. You can also make it the night before for maximum flavor.
Gather Your Ingredients
You will need limes (for juice), red onion, habanero peppers, garlic, salt, pepper, oregano, and olive oil. For exact measurements see the recipe below.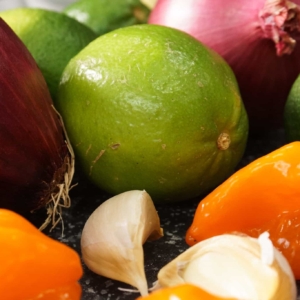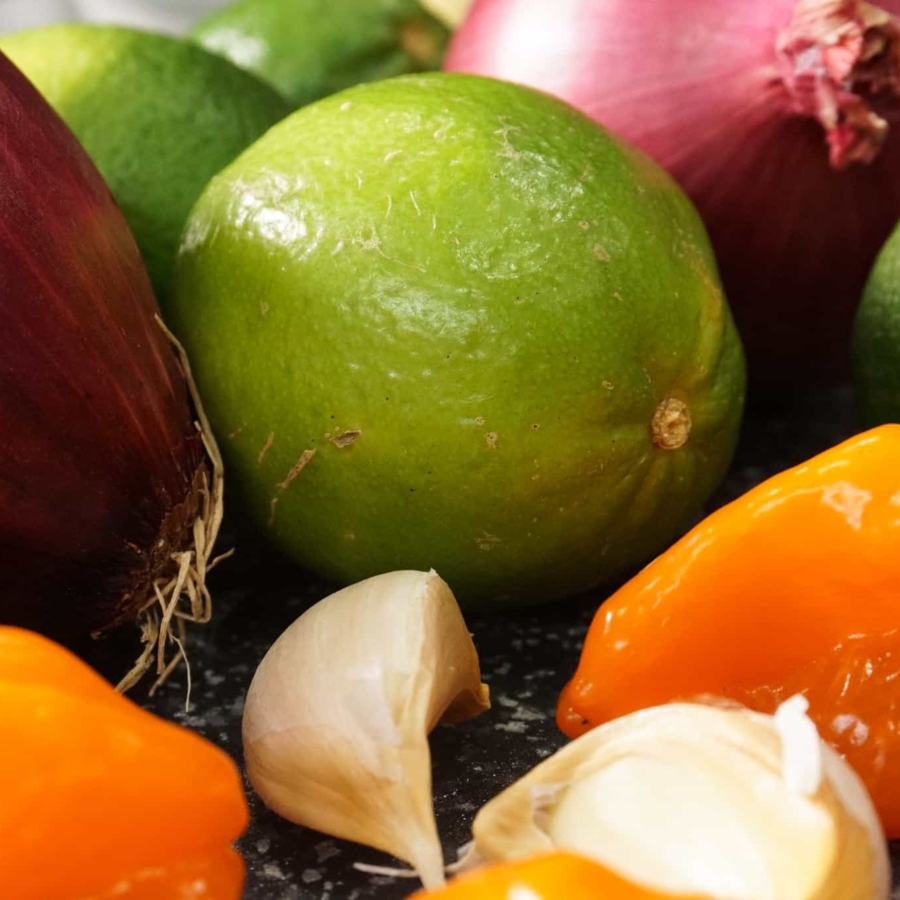 Squeeze Two Cups of Lime Juice
With a good lemon squeezer, squeeze 2 cups of lime juice.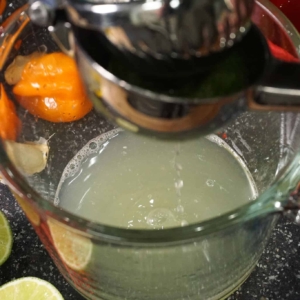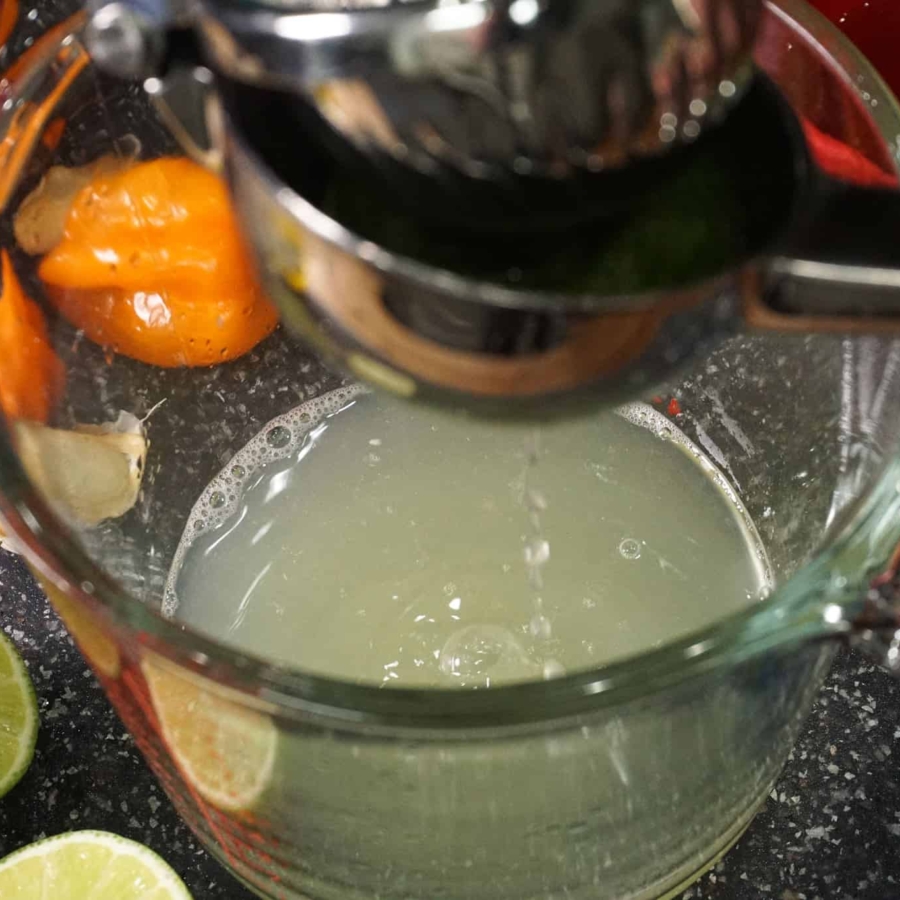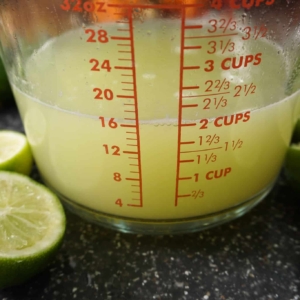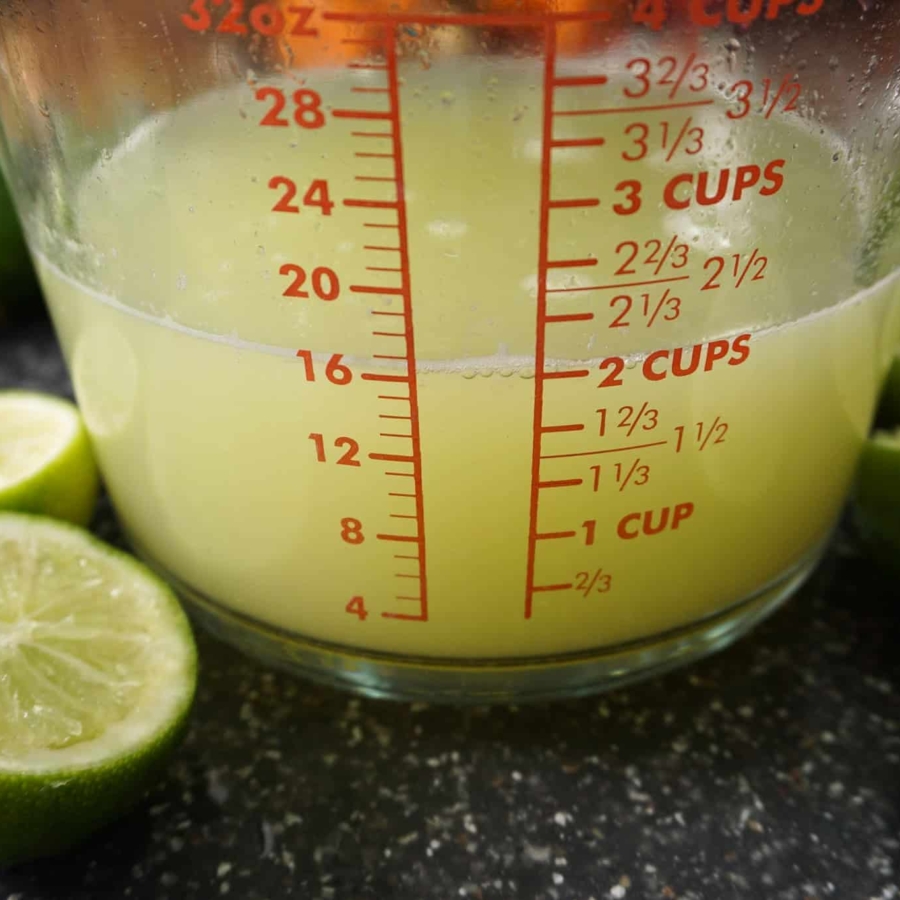 A little fact for you: In Honduras and Mexico we call limes "limones", which means lemons. I actually never saw any yellow ones growing up. All we had was limones, which were the green ones people from the United States call limes. When we make lemonade, we use the green ones you probably know as limes. For this salsa, you need the green ones!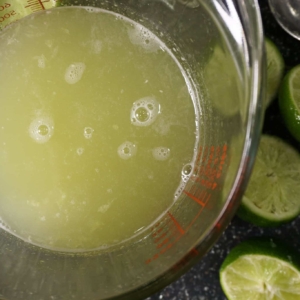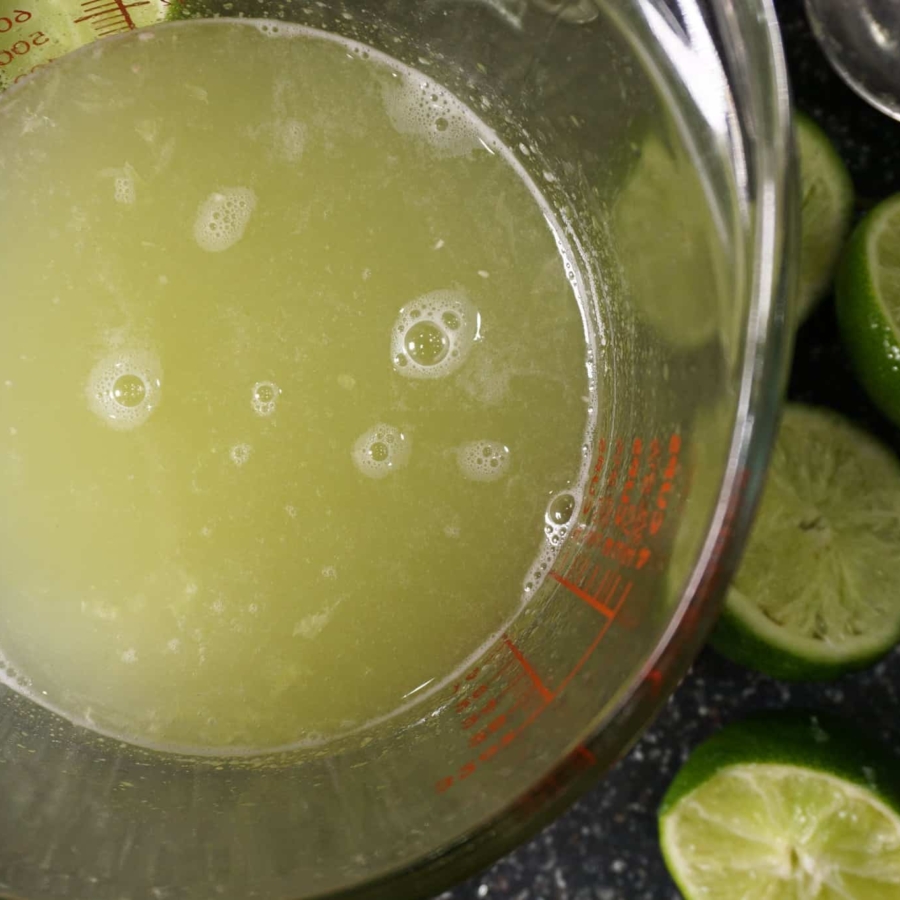 Chop the Red Onions
Finely chop the red onions. Some people like to make this salsa with larger slices of onion. Mari likes to chop them finely.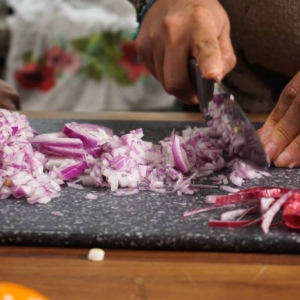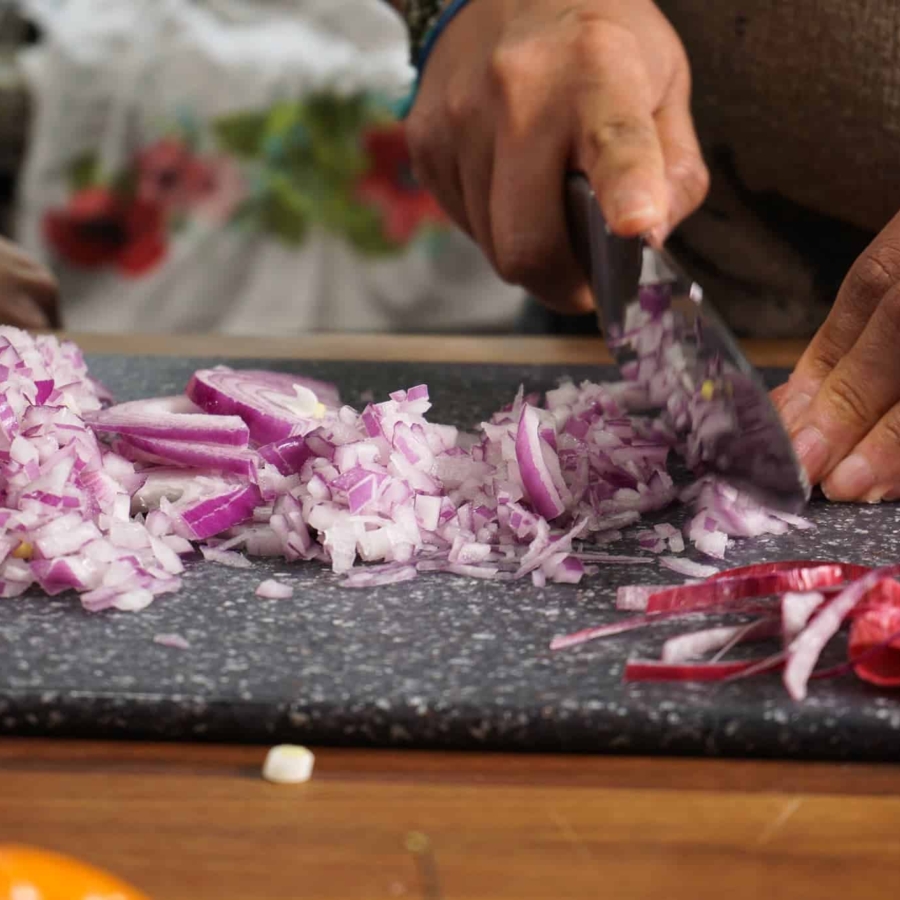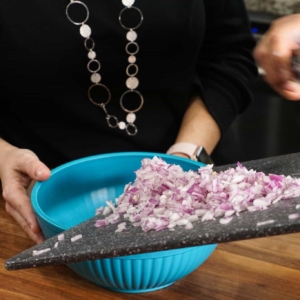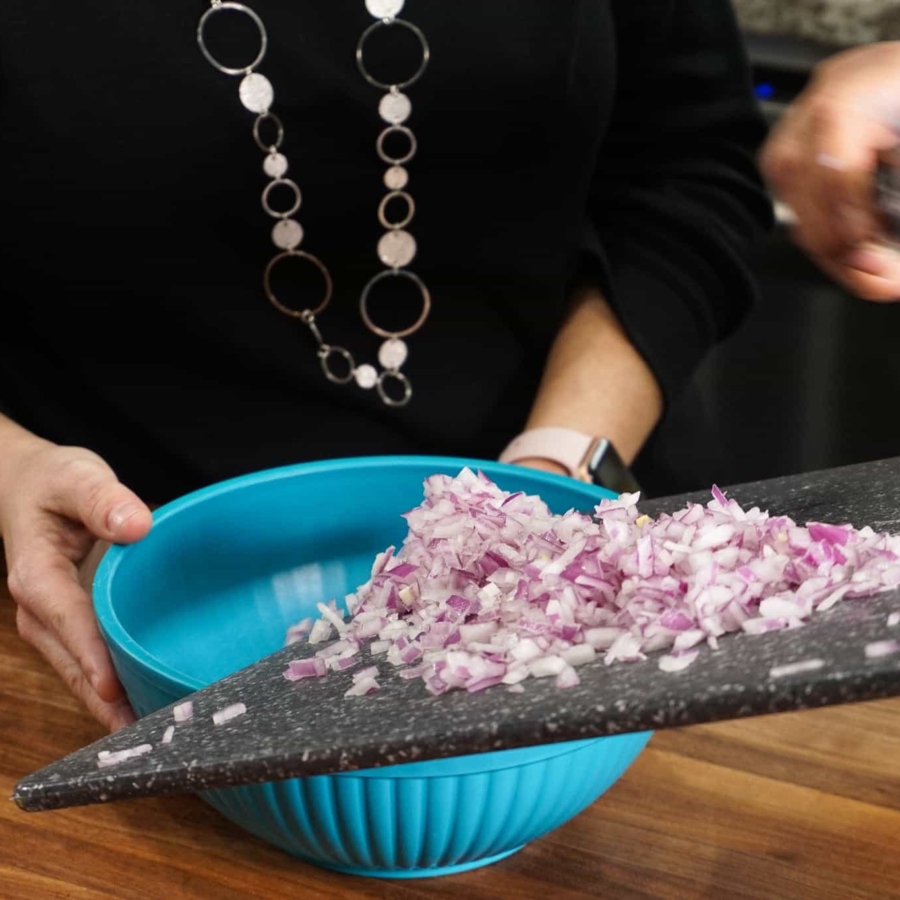 Carefully Cut the Habanero Peppers
Like I mentioned above, be very careful when handling the Habanero Peppers. Mari used a fork and a knife to cut them and remove the seeds. She says she uses gloves at home. She almost had a heart attack when my husband Ryan offered to cut some up and went straight to it using his hands! He even removed the seeds with his hands. He was fine and made sure to wash his hands extensively after chopping them but she wasn't happy he did that! So don't try that at home!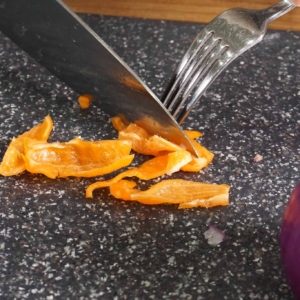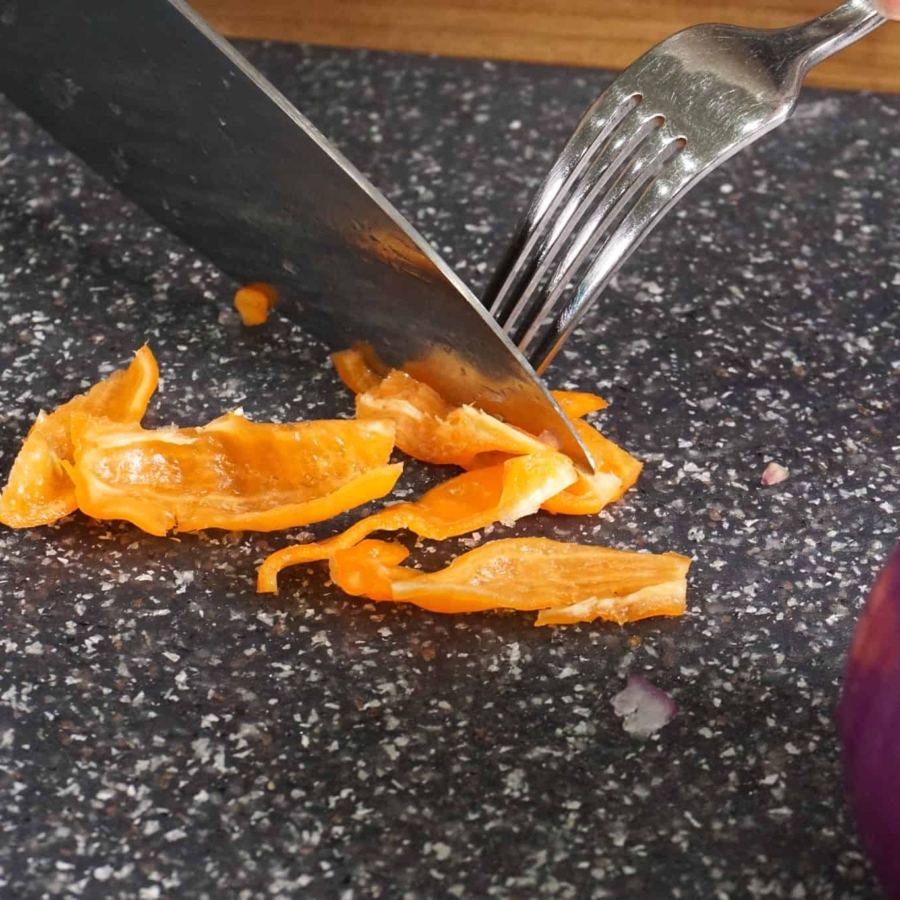 You do not use the seeds to make the salsa. Remove them and discard them. Keep in mind that peppers will always vary. You can get a batch of killer spicy peppers and you can also get a batch of some that aren't too hot. We got some pretty spicy ones, which was fine with us because we love spicy food!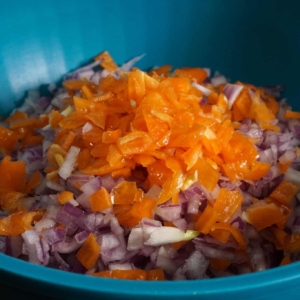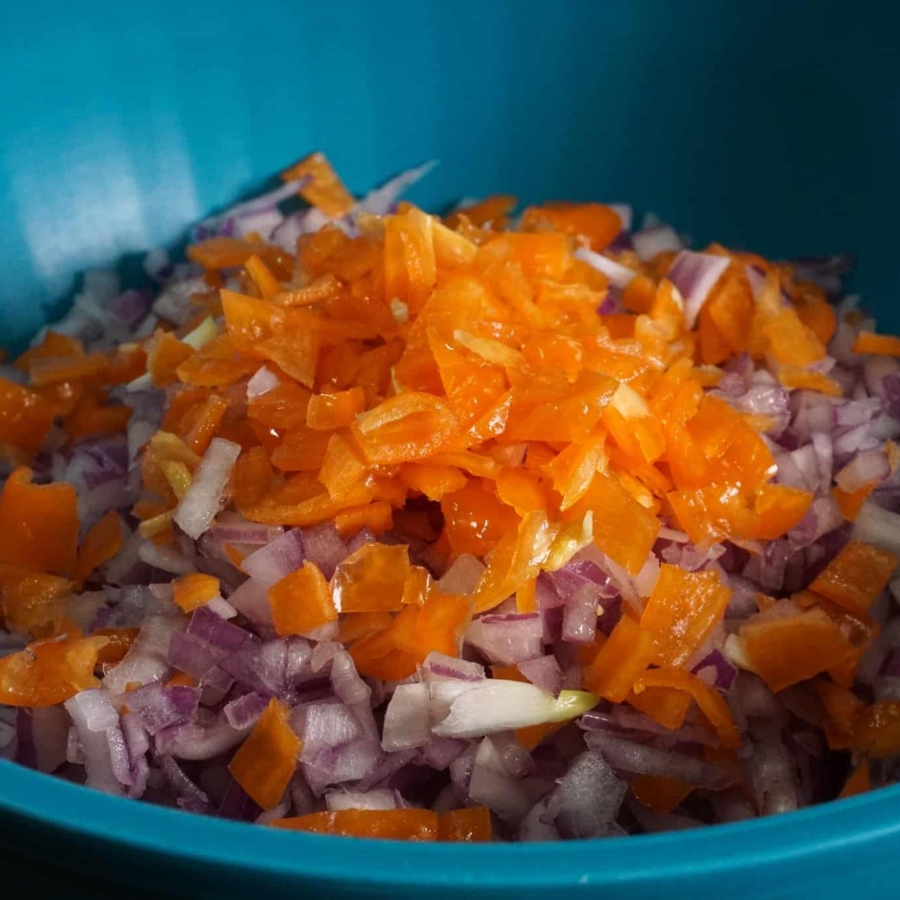 Add the Minced Garlic & Oregano
After you've put the chopped onions and Habaneros in a mixing bowl, add the minced garlic cloves. I've had this mincer for years, and it's awesome. It's from Pampered Chef.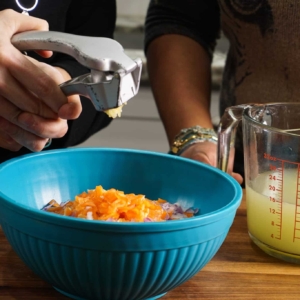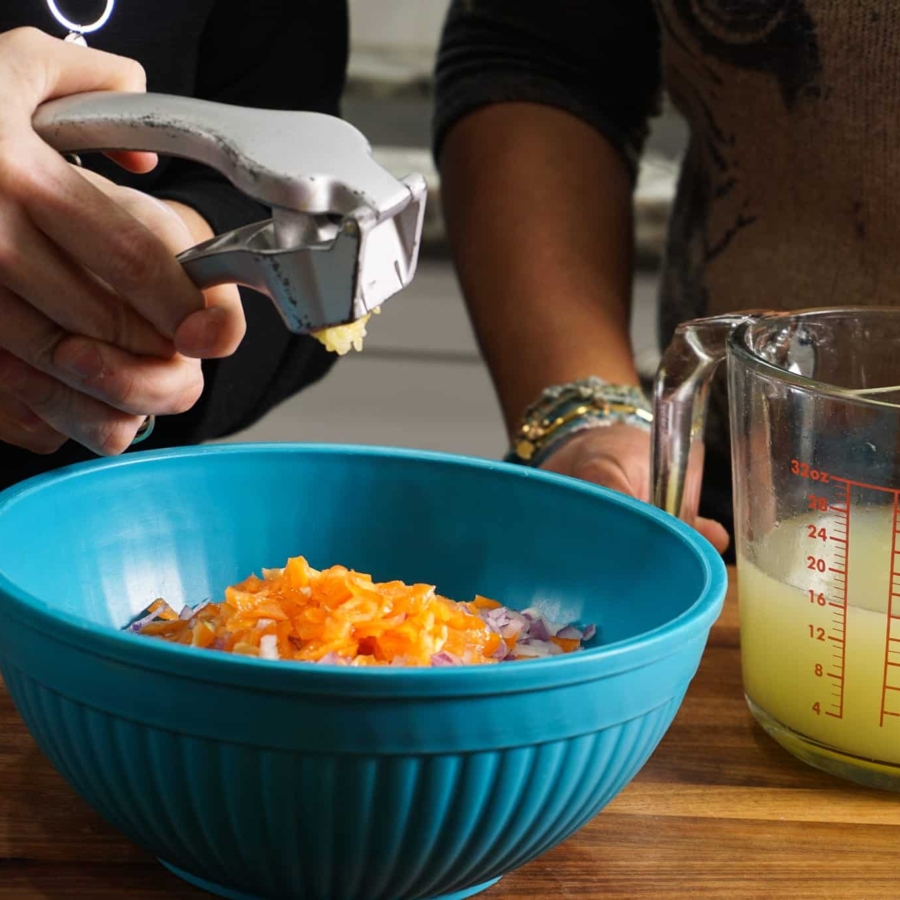 Now, add all the oregano.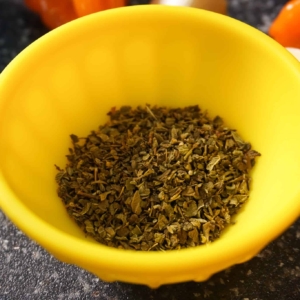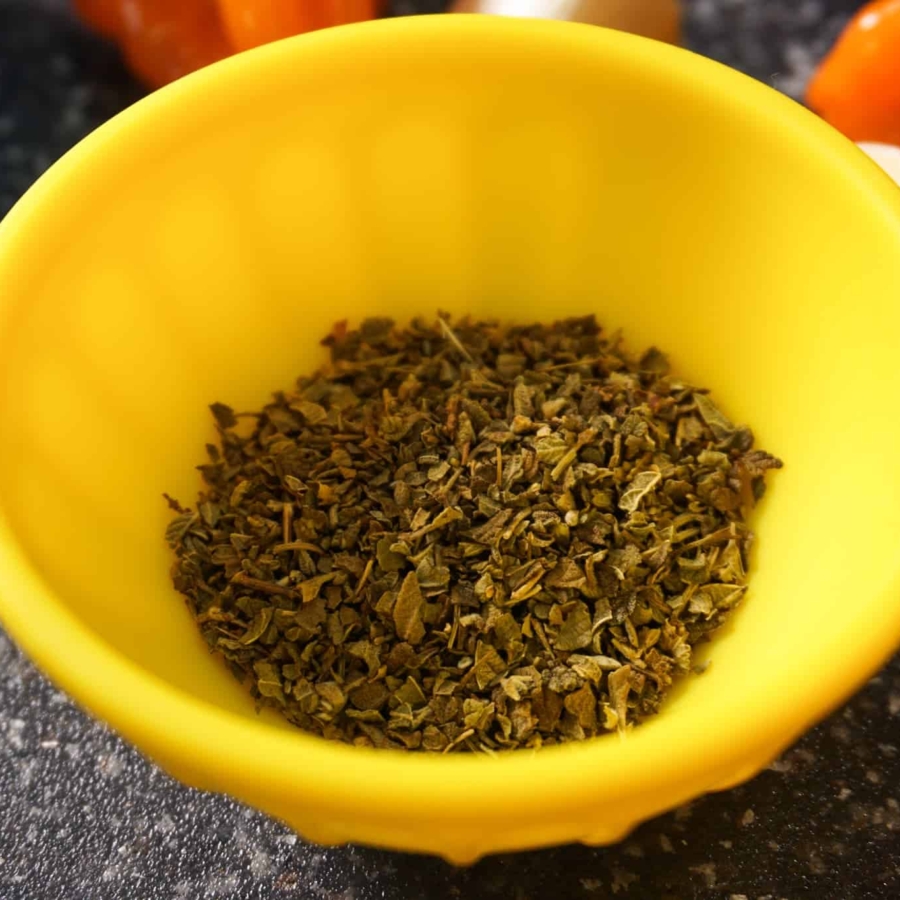 Pour in the Lime Juice
Pour the lime juice into your onion and Habanero mixture and mix everything together.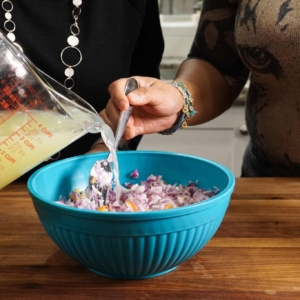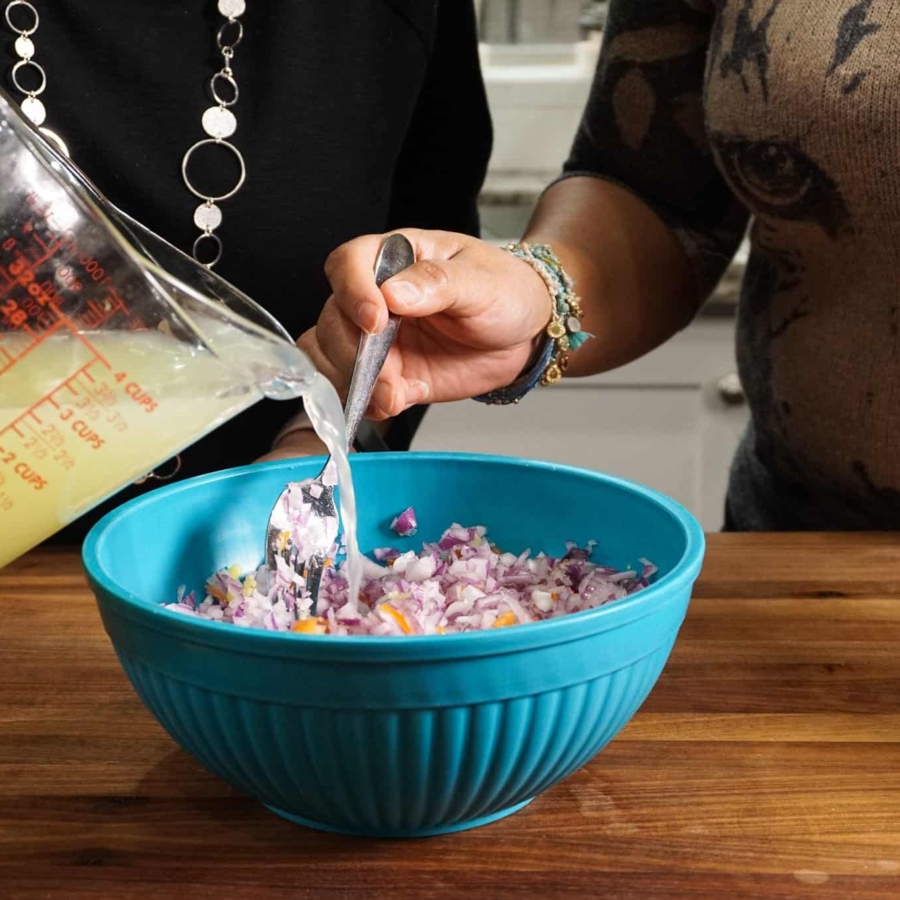 Add the Salt & Olive Oil
Finally, add the salt and the olive oil.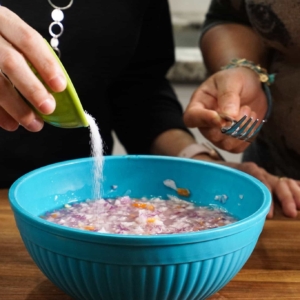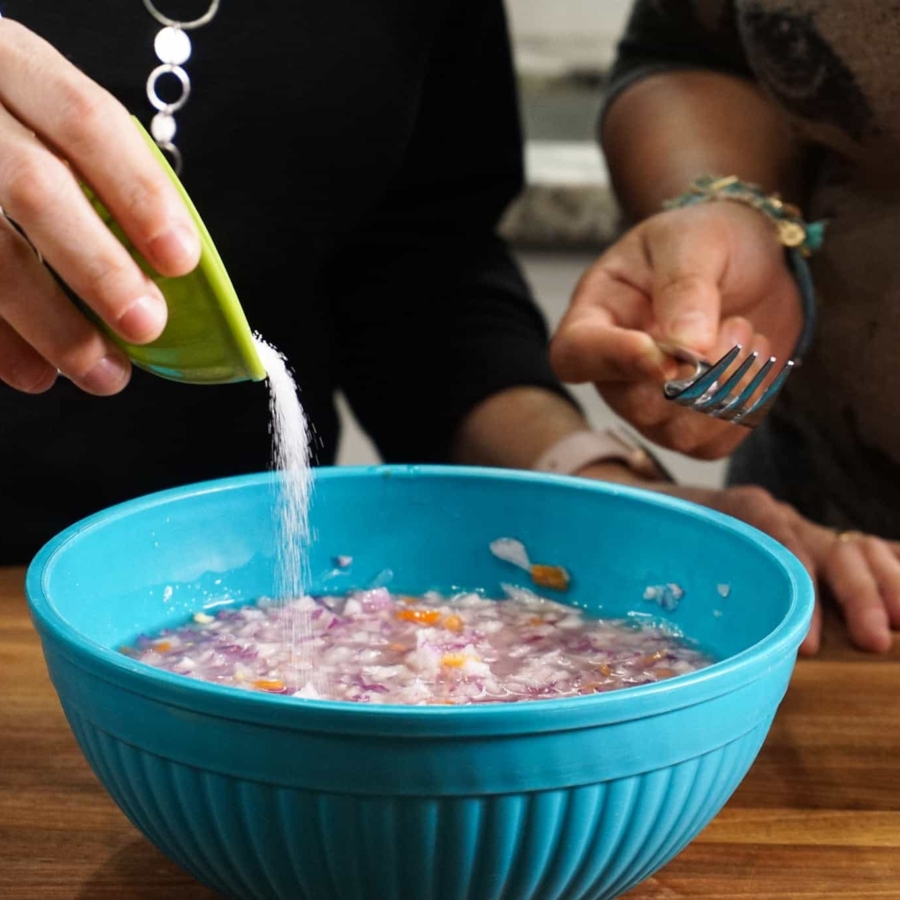 I was trying my hardest to annoy Mari while pouring in the olive oil!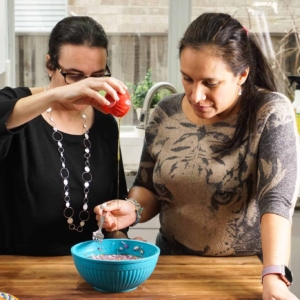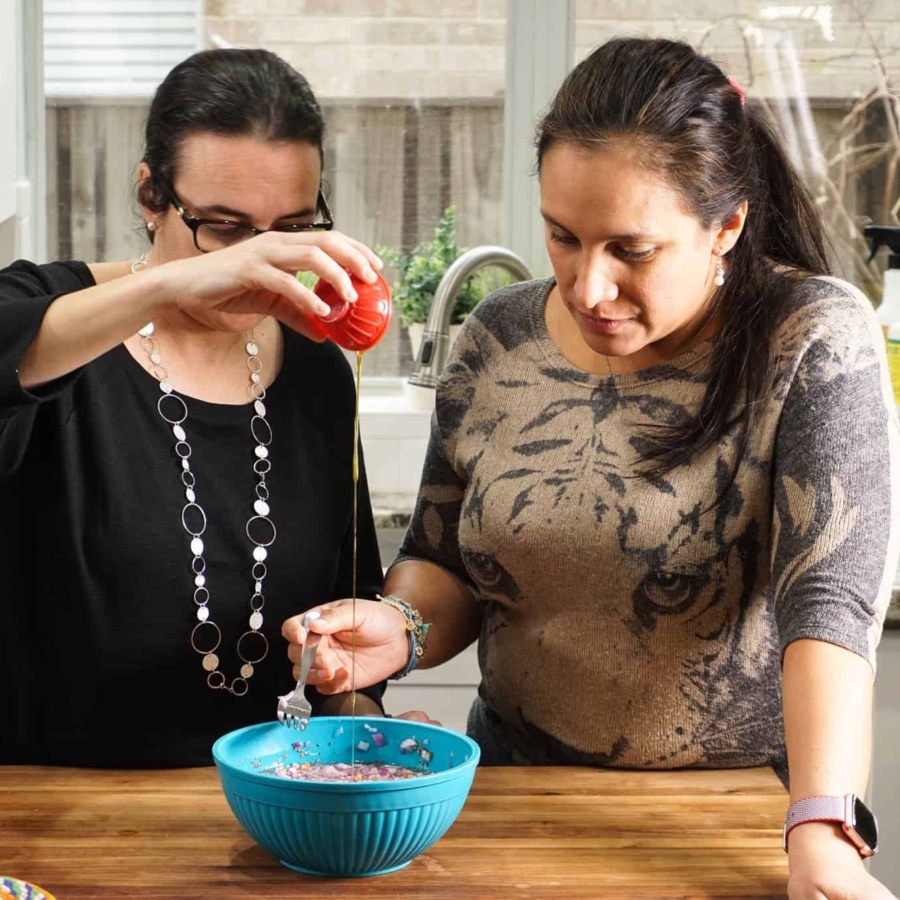 Mix Well
Mix everything well and you're done! Set it aside until your tacos are ready, or put it in the fridge if you're making it well in advance.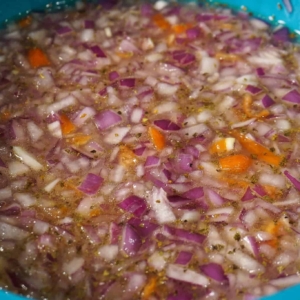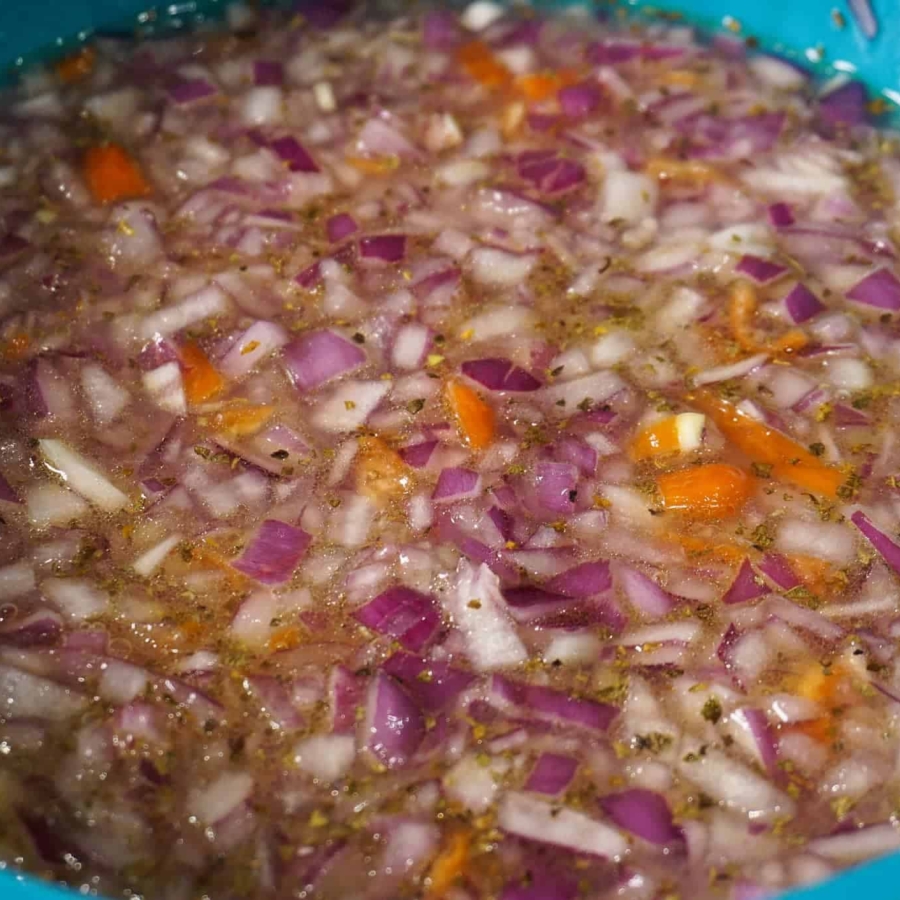 Serve Your Pickled Red Onion & Habanero Salsa
This is some good stuff! Mari didn't disappoint.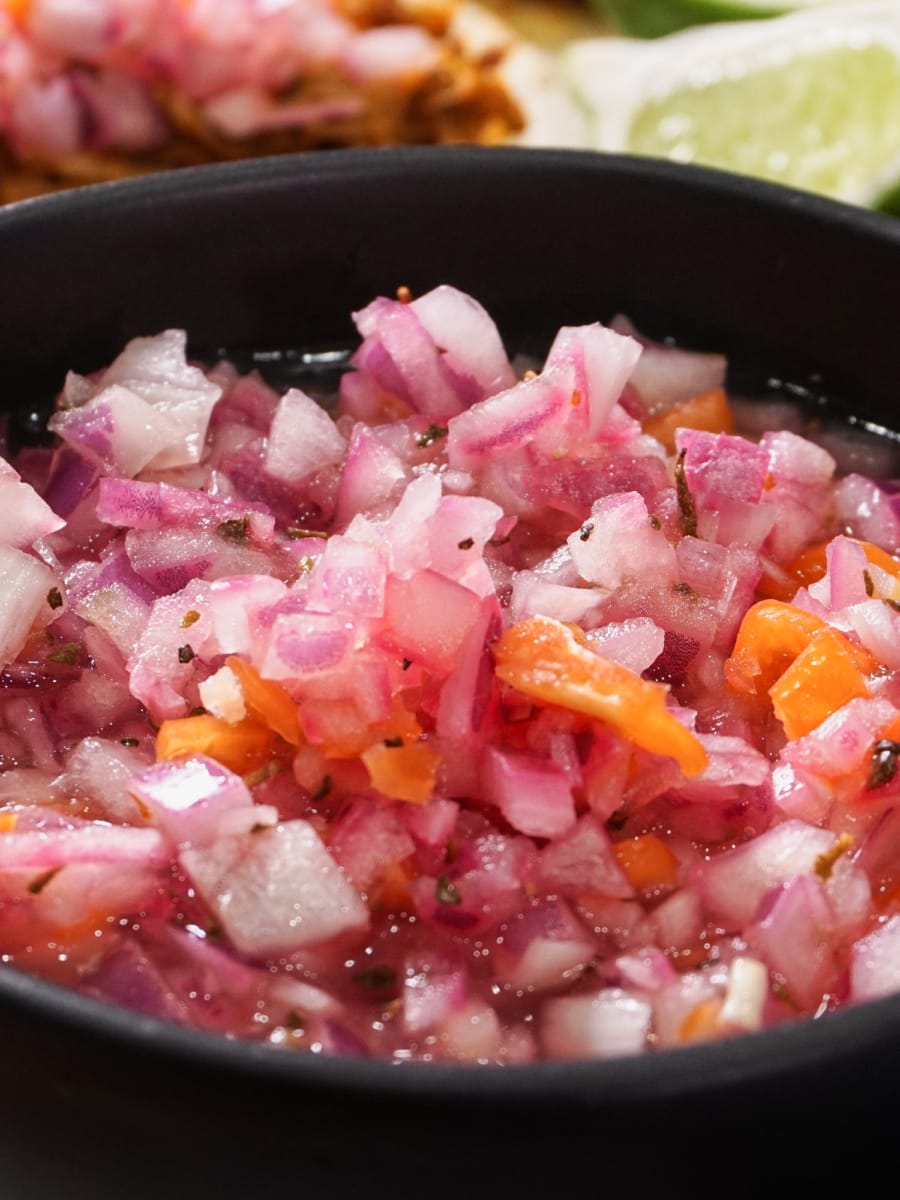 Let me know if you're daring and try Cochinita Pibil with this Red Onion & Habanero Salsa!
Pickled Red Onion & Habanero Salsa
RED ONION, HABANERO PEPPER, GARLIC, AND FRESHLY SQUEEZED LIME JUICE
If you like spicy, then this salsa is for you. Loaded with fresh habanero, red onions, and a blend of herbs and spices all bathed in lime juice, this traditional Mexican habanero salsa can be enjoyed with any taco but pairs especially well with my Cochinita Pibil tacos.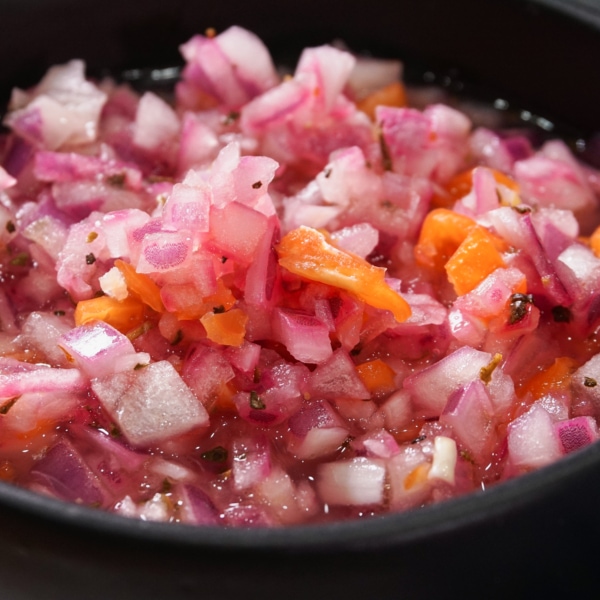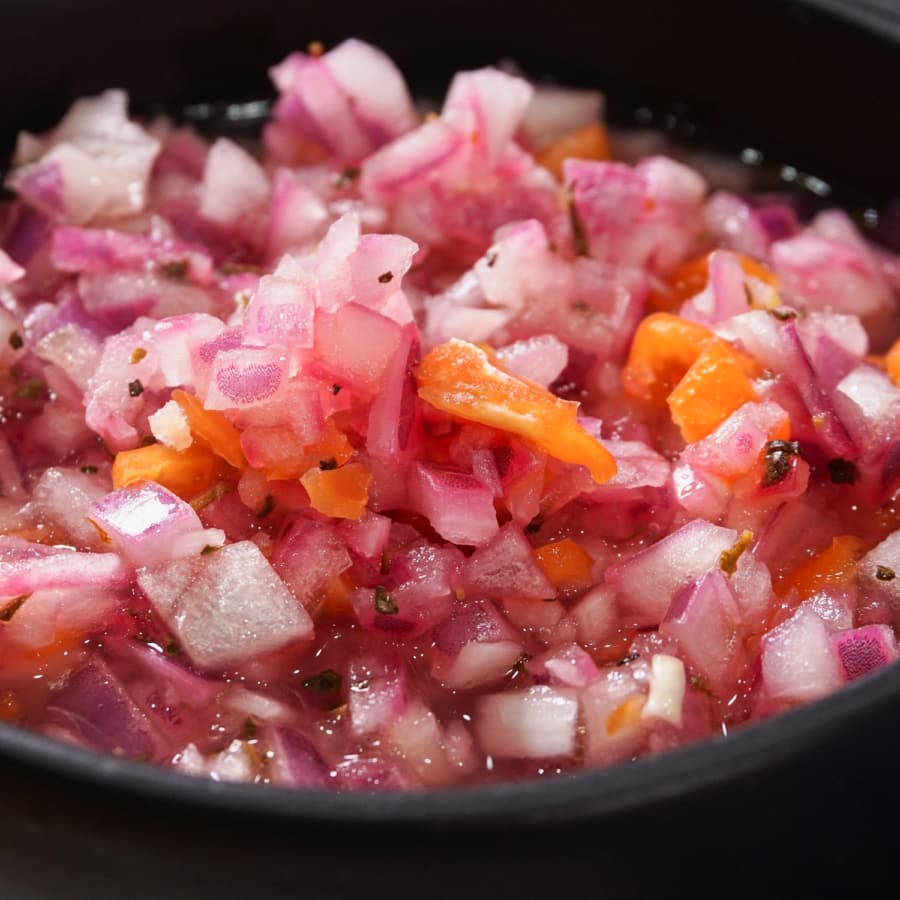 Instructions
Squeeze 2 cups lime juice and set aside.

Finely chop the red onions and habanero peppers. Be careful when handling the habanero peppers. It's best to wear protective gloves to avoid burning your skin or getting the pepper oil somewhere you don't want it.

Add the chopped onions and habanero peppers to a bowl and then mix in the minced garlic and oregano.

Pour in the lime juice and add the olive oil, salt, and pepper. Mix well.

Serve with your favorite tacos.
Nutrition Facts
Calories: 39kcal | Carbohydrates: 6g | Fat: 1g | Sodium: 196mg | Potassium: 122mg | Sugar: 2g | Vitamin A: 165IU | Vitamin C: 35mg | Calcium: 13mg | Iron: 0.3mg