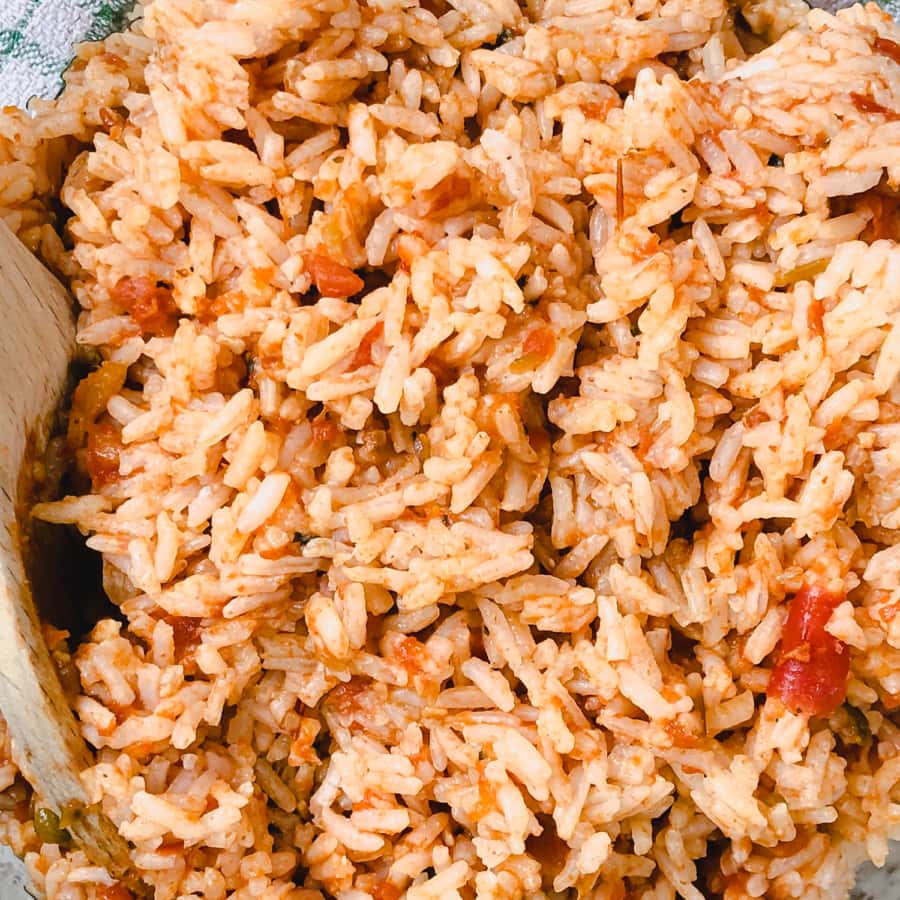 SAVE THIS RECIPE
I love making rice in my Instant Pot, and this Salsa Rice quickly became a family favorite. It adds an extra kick to white rice and it takes no time or effort at all!
This post contains affiliate links. For more information, see my disclosure.
What is Salsa Rice?
Salsa Rice is just that, rice with salsa mixed in. It's a perfect combination. You can turn your plain white rice into a tasty side dish. And, making it in an electric pressure cooker is super easy! It's as easy as my super popular Instant Pot Salsa Chicken!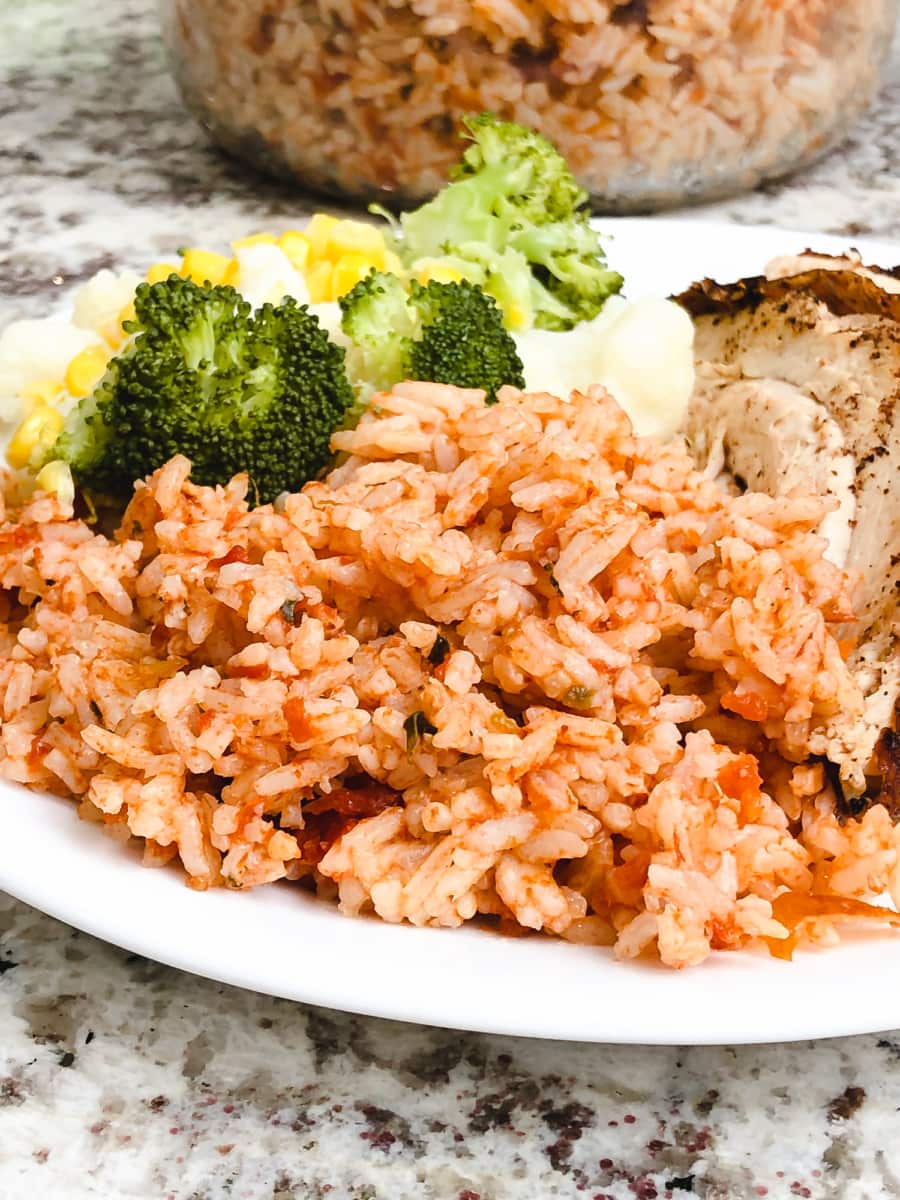 When I was growing up in Honduras, the rice we ate at home was always red/orange in color. We hardly ever had white rice. Of course, it would be cooked with chopped peppers, onions and spices that would give it that red color. But now, to make things easier, I make the same rice with salsa instead of all the extra ingredients.
What Kind of Rice Do I Use For Salsa Rice?
You can make Instant Pot Salsa Rice with your favorite rice. My recipe, however, is timed for long-grain rice. That means that you can use white long-grain rice, basmati, or jasmine and they will all work perfectly.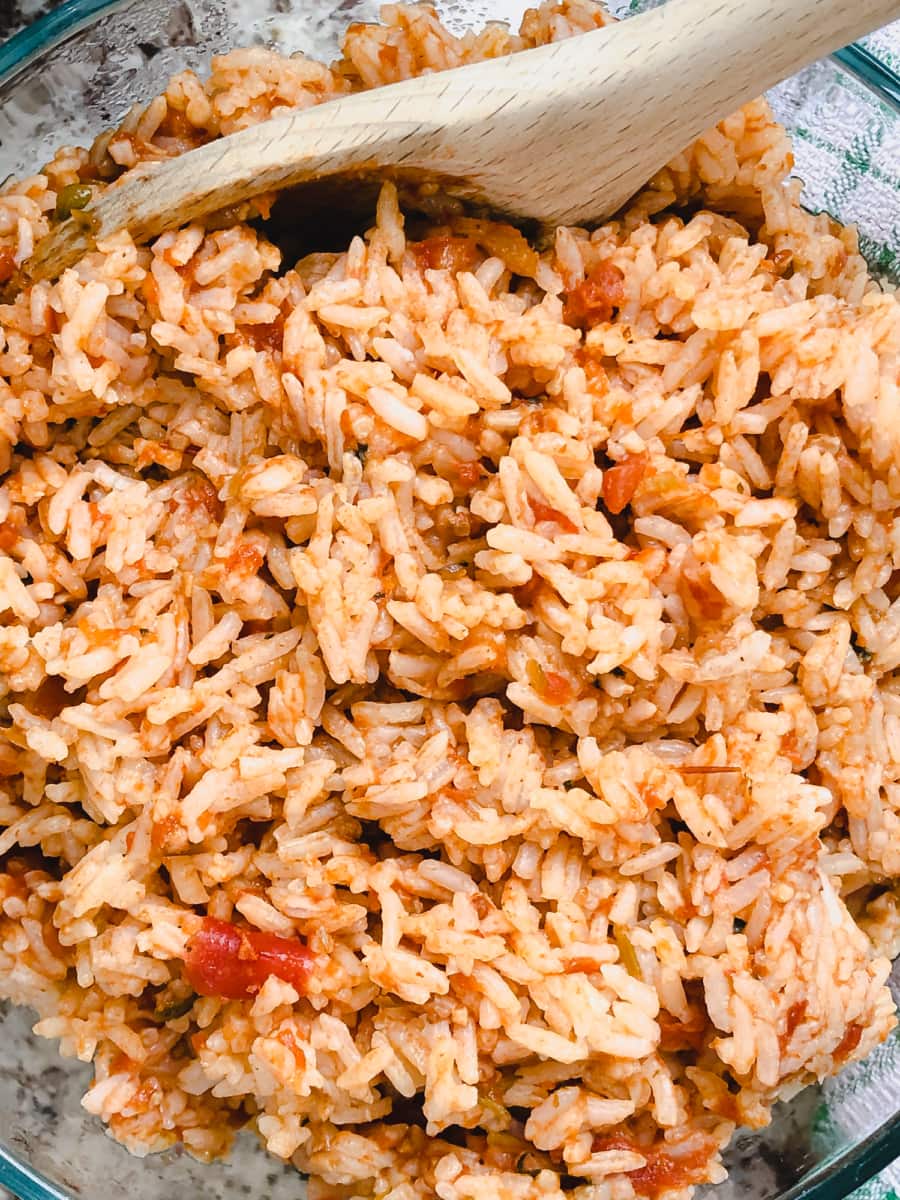 If you use another type of rice you will have to adjust the time accordingly.
What Can I Serve With Instant Pot Salsa Rice?
Oh, the possibilities are endless! You can serve Salsa Rice as a side dish to any meat. It goes great with chicken, pork, and beef. It even works well with fish. We especially like eating it when we make Mexican food.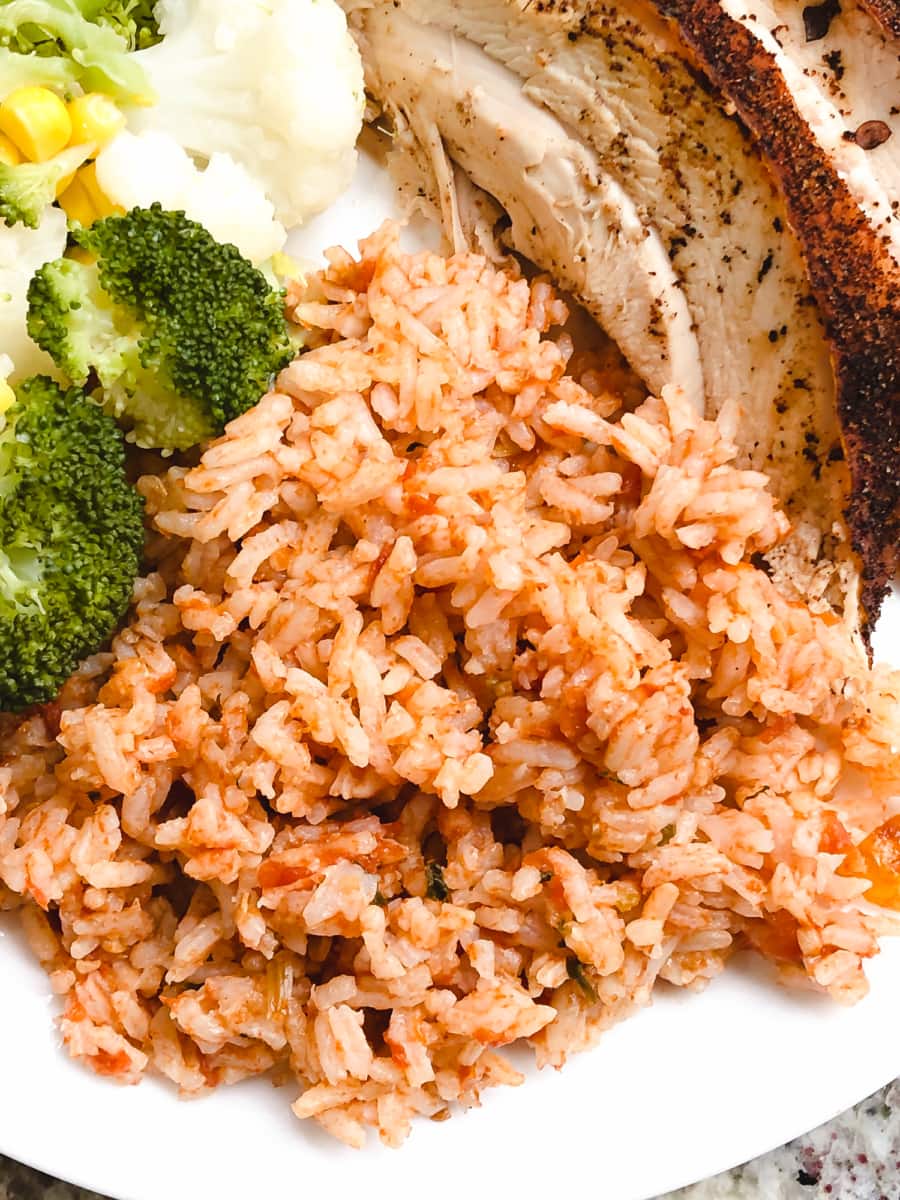 Another way to use this Salsa Rice is to add it to burritos or tacos. We also like to add it to Tortilla or Chicken Soup. It's great to have a container of this rice in the refrigerator because we can pretty much use it with anything! My little one even eats it by itself.
Essential Items
Here are some essential prep tools, utensils, and appliances I used to make this recipe.
Featured Items
Here is a list of the products featured in this post or products similar to those featured in this post:
28 Must-Have Instant Pot Accessories
Make sure to check out my Ultimate List of Instant Pot Accessories! I've included everything you could ever need to help make your pressure cooking quicker, easier, and even more convenient.
This recipe is so easy – it's pretty much dump-and-start. My one tip for you is to not mix in the salsa when pouring it in. Some of the newer Instant Pot models are very sensitive and you stand the chance of getting the burn message if you do. I don't have issues with my DUO but some of the newer models will easily give you the burn message with tomato products.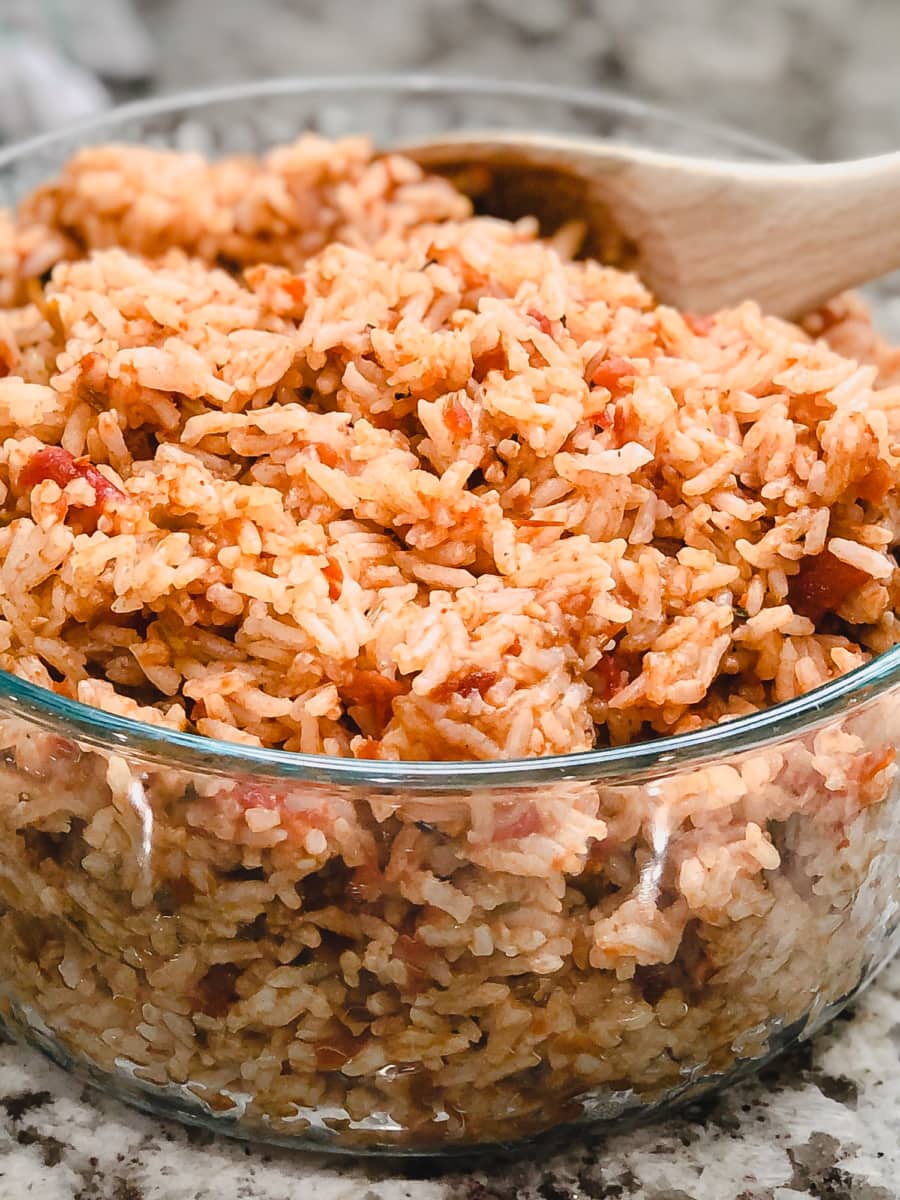 I know you will love how easy and delicious this Instant Pot Salsa Rice is. Let me know in the comments when you try it and what you like to eat it with.
Instant Pot Salsa Rice Recipe
LONG-GRAIN RICE AND SALSA COOKED IN CHICKEN STOCK
This is the perfect weeknight side dish to add some festive flair to any meal. You'll only need 4 simple ingredients for this super easy, terrifically tasty rice.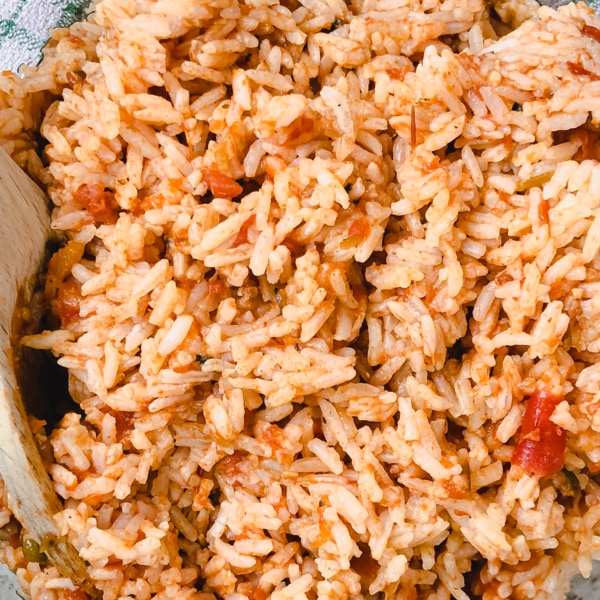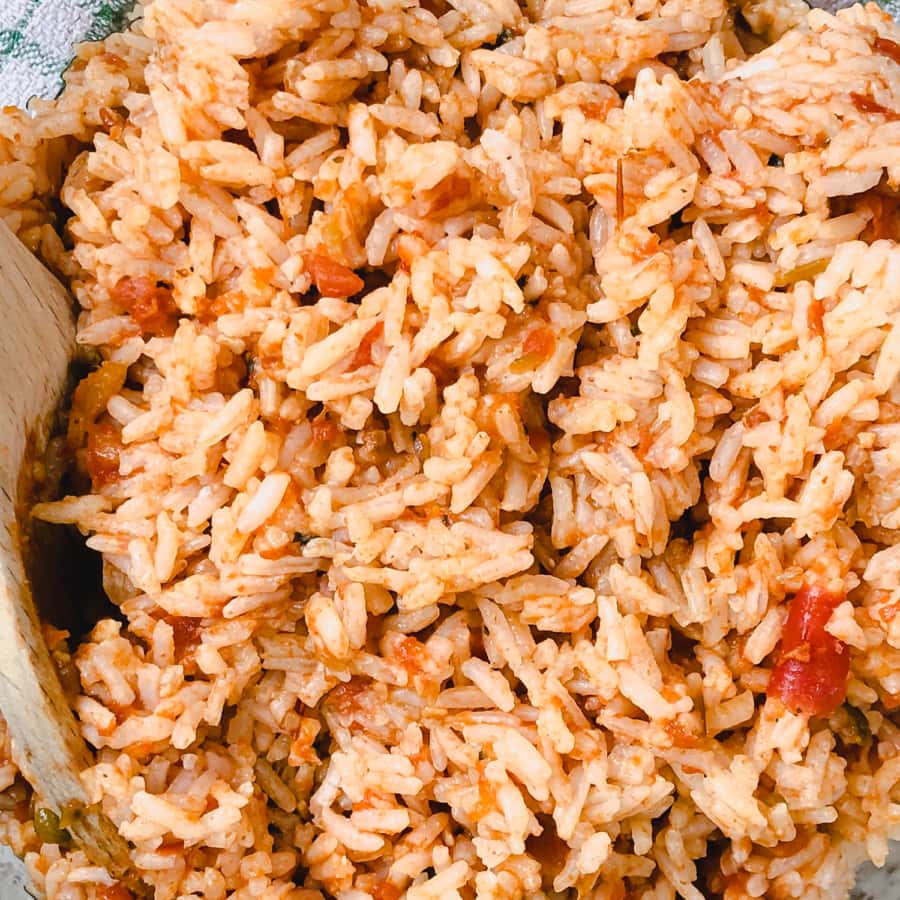 Instructions
Rinse the rice under cool water until the water runs clear.

Add All Ingredients To Pot: Add the rice, chicken stock, and salt to the pot and give everything a gentle stir to combine. Pour the salsa over the rice without mixing it in.

3-Minute Cook Time: Close the Instant Pot, set the pressure release valve to 'Sealing', and set the pot to cook on 'Manual' or 'Pressure Cook', 'High Pressure' for 3 minutes.

10-Minute NPR: Once the 3-minute cooking time has completed, allow for a 10-minute natural pressure release. Release any remaining pressure after the 10-minute NPR has completed.

Fluff the Rice: Once the remaining pressure has been released and the pin has dropped, open the Instant Pot and, using a fork, fluff the rice.
Nutrition Facts
Calories: 235kcal | Carbohydrates: 50g | Protein: 6g | Fat: 1g | Saturated Fat: 1g | Sodium: 410mg | Potassium: 122mg | Fiber: 1g | Sugar: 1g | Calcium: 20mg | Iron: 0.6mg