It's February, and that means you're looking for some warm and comforting meals to help you get through the wintery weather that we're still facing. Well, you're in luck because I pack my February Instant Pot Meal Plans with warm and delicious comfort meals. In these meal plans, you'll find tons of hearty pasta recipes and soothing soups.
Also, Valentine's Day is this month, and that means you'll find some extra special recipes for that very special day. As always, there are loads of delicious main dishes, side dishes, and desserts in my February Meal Plans. Here's what you can expect: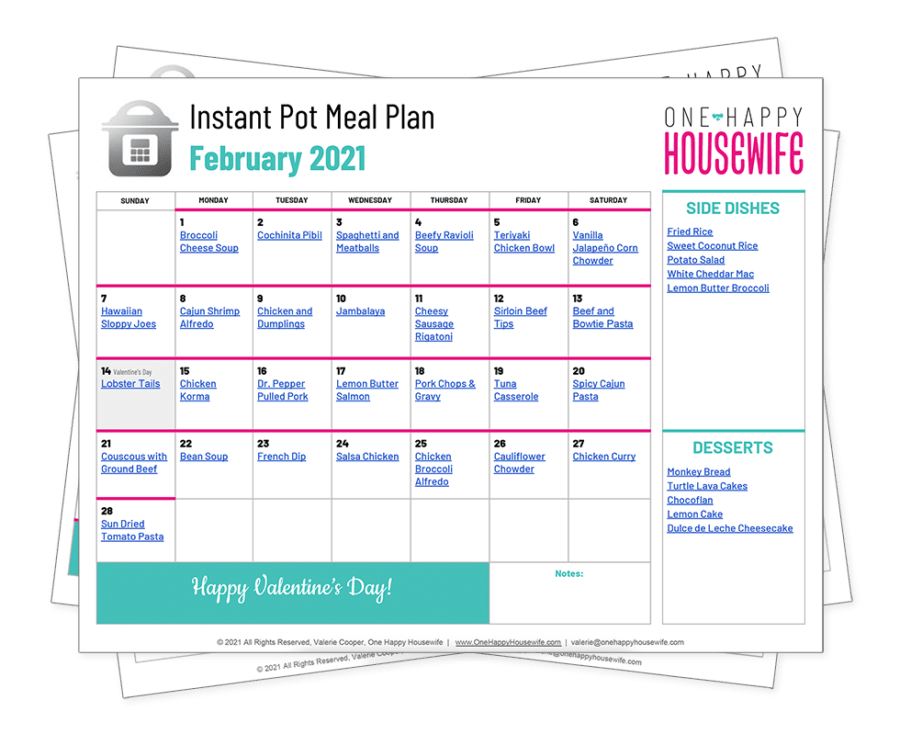 Instant Pot Pasta Recipes
When it's wintertime, we crave hearty and comforting meals that are sure to warm us up. Pasta dishes are some of the most comforting recipes you can make during the cold winter months. That's why I always include Instant Pot Pasta Recipes in my February Instant Pot Meal Plans.
You'll find that all the pasta recipes in my February Meal Plans are delicious and easy to make. There are family favorites like Cheeseburger Mac, Spaghetti and Meat Sauce, and Taco Pasta. And for a special date night dinner, you'll find my Cajun Shrimp Alfredo recipe. This restaurant-quality seafood pasta dish is perfect for those nights when you and you're significant other want to have some special alone time together.
Cheeseburger Pasta
My Instant Pot Cheeseburger Pasta is a kid favorite. No need to make a run to the local burger joint. This pasta delivers all the flavor of a cheeseburger and is sure to satisfy that burger hunger. The ground beef is seasoned to perfection and this dish is loaded with generous amounts of cheddar cheese. To make this pasta dish even more incredible, top it with some bacon crumbles.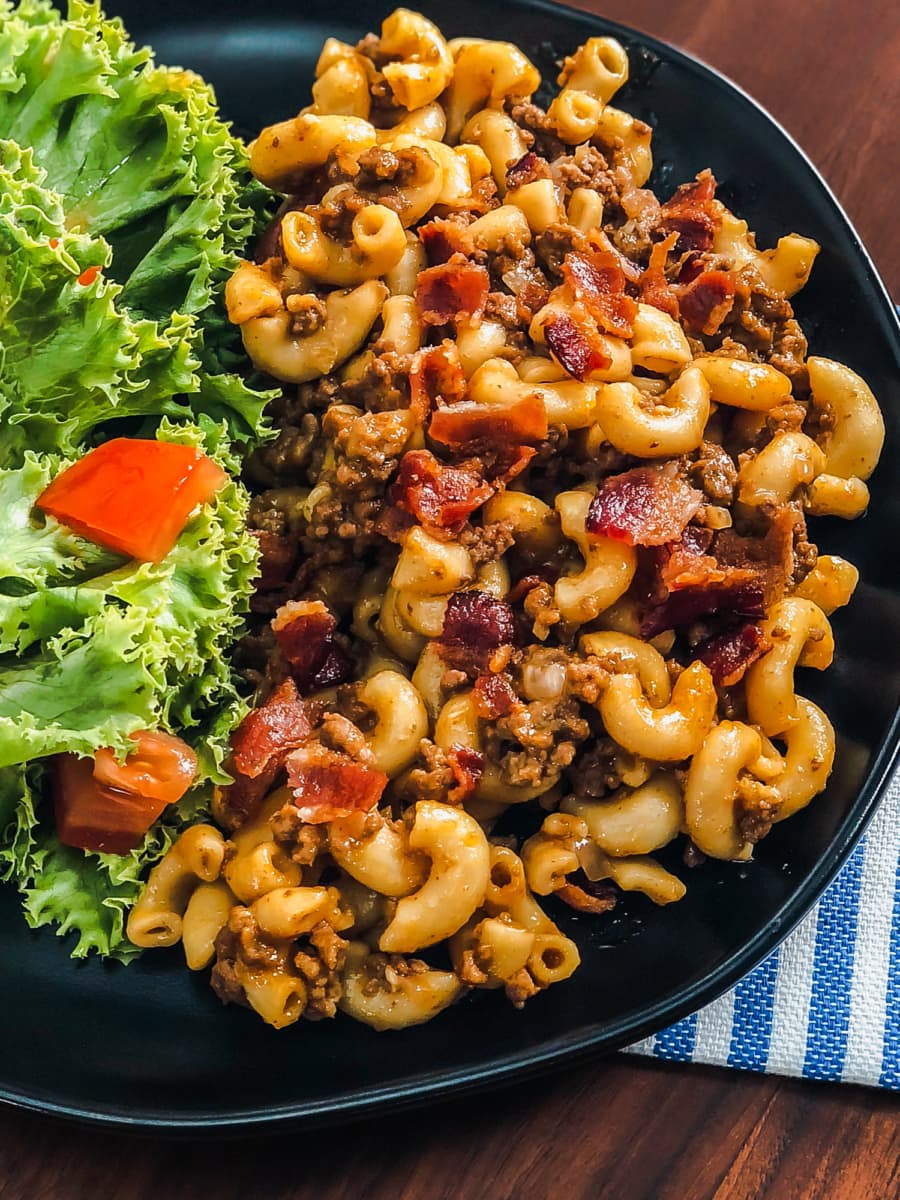 Spaghetti and Meat Sauce
Looking for a traditional Italian comfort dish that's sure to make your hungry family happy? You can never go wrong with my Instant Pot Spaghetti and Meat Sauce. This pasta dish is fast, filling, and delicious. I always serve this pasta with a side of my homemade garlic bread.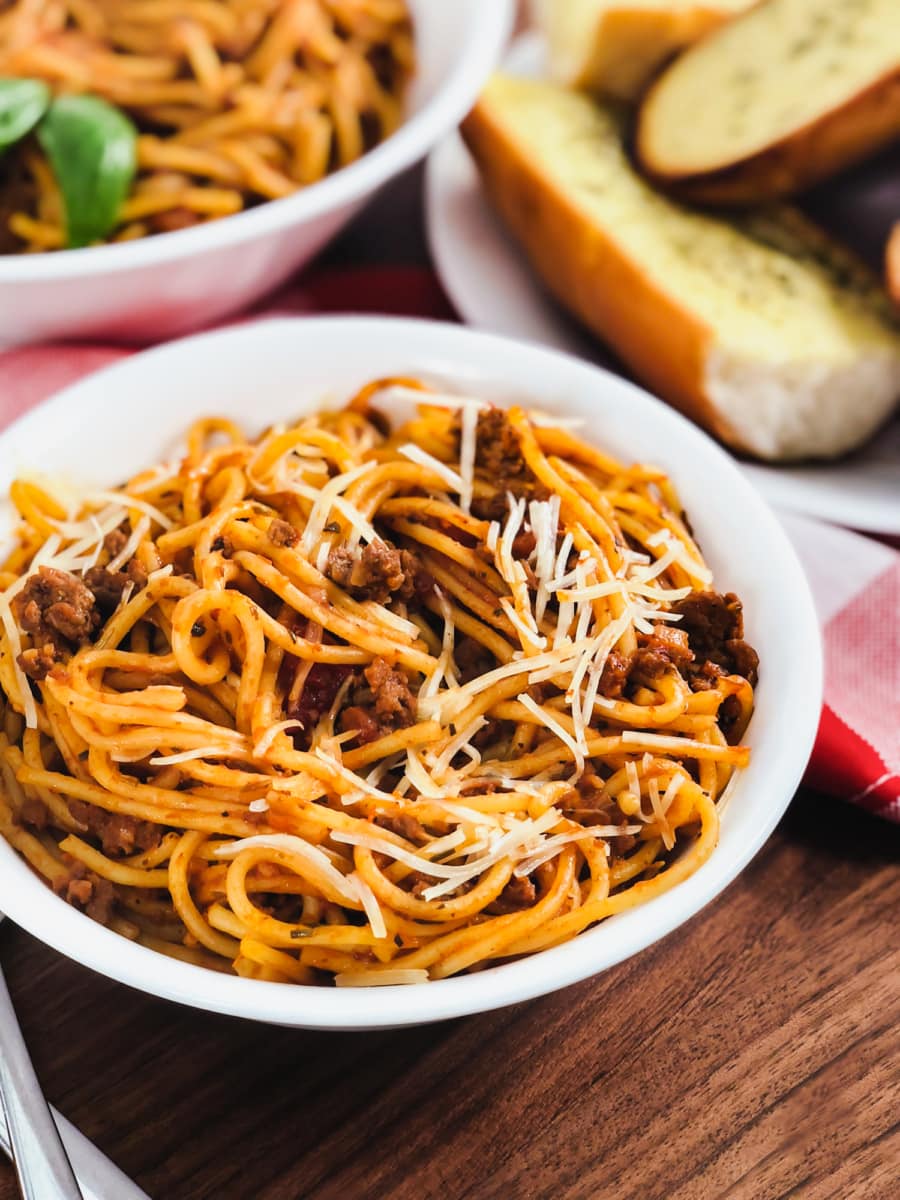 Taco Pasta
Taco Tuesday meets pasta night with my Instant Pot Taco Pasta recipe. This pasta is a fusion of Tex-Mex and Italian that's loaded to the max with taco flavor. To level up this pasta dish, top it with all your favorite toppings including sour cream, shredded cheese, and cilantro.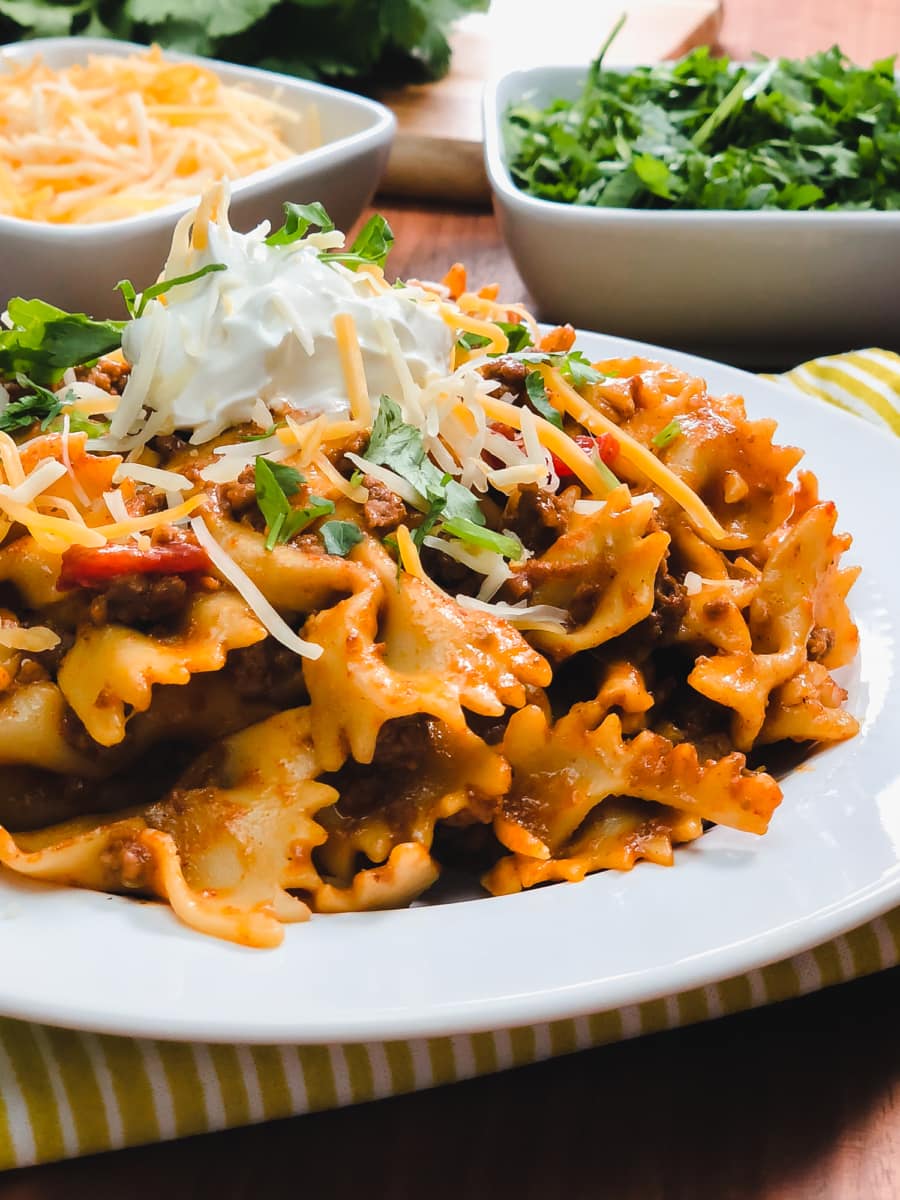 Cajun Shrimp Alfredo
What's better than seafood and pasta? Nothing! My Instant Pot Cajun Shrimp Alfredo is fantastic. It's crammed with plump, tender shrimp, tasty andouille sausage, and plenty of Cajun flavor. And you won't believe that this dish only takes about 20 minutes from start to finish. This pasta dish is perfect for those weeknights when you want to make something special but don't want to spend a lot of time doing it.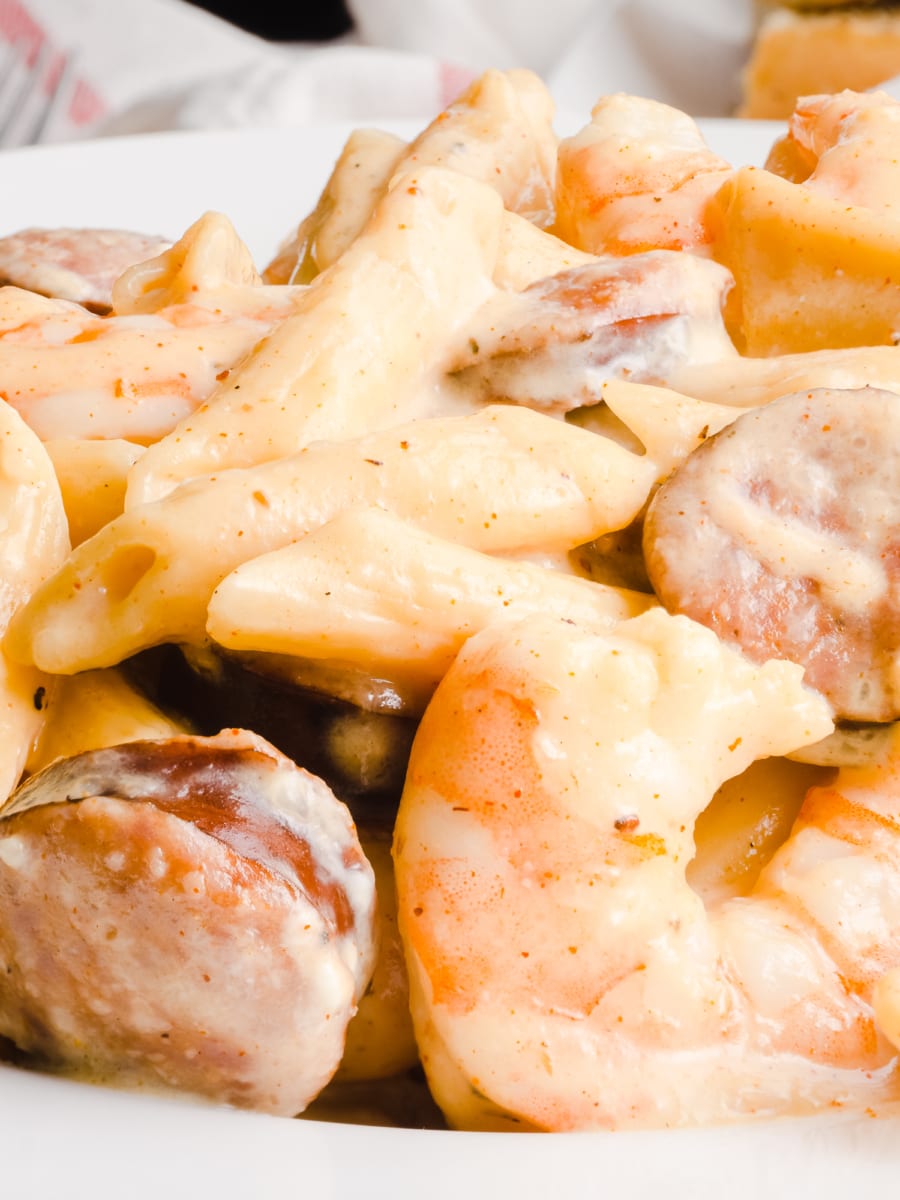 Instant Pot Soups
It's February, and that means we're in the middle of winter. With plenty of blustery cold days ahead of us, I've included lots of Instant Pot Soup Recipes in my February Instant Pot Meal Plans. You'll find comforting soups like Chicken and Dumplings, Broccoli Cheese Soup, Tomato Soup, and Jalapeño Corn Chowder plus many, many more.
Chicken and Dumplings
My Instant Pot Chicken and Dumplings is the quintessential comfort food. This chicken stew is full of plump dumplings, tender bite-sized pieces of chicken breast, and wholesome vegetables. This is the perfect meal to warm you up on those chilly winter days.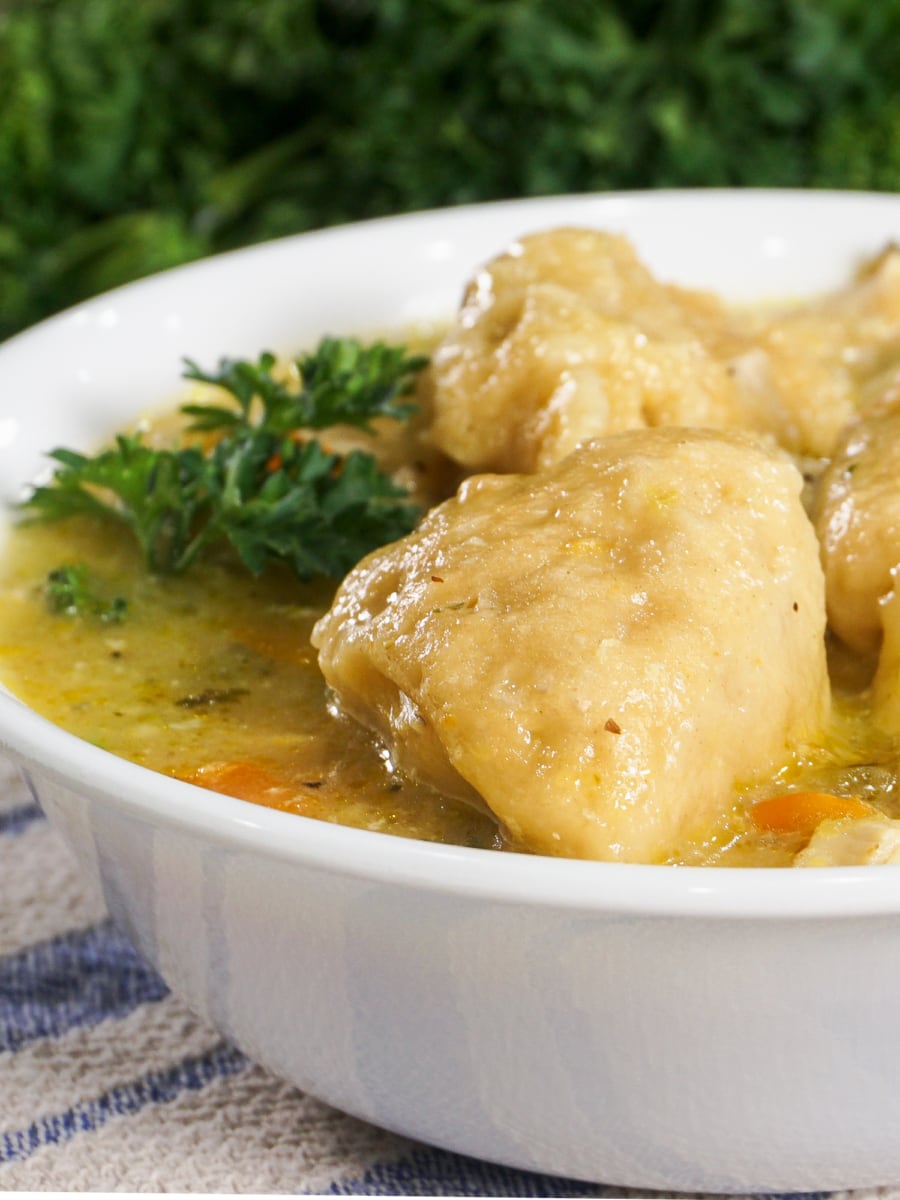 Broccoli Cheese Soup
My Instant Pot Broccoli Cheese Soup is full of creamy, cheesy comfort. This soup features fresh, wholesome ingredients like tender cooked broccoli and carrots in an incredibly flavorful cheddar based soup. This soup will warm you from head to toe and rejuvenate your weary soul.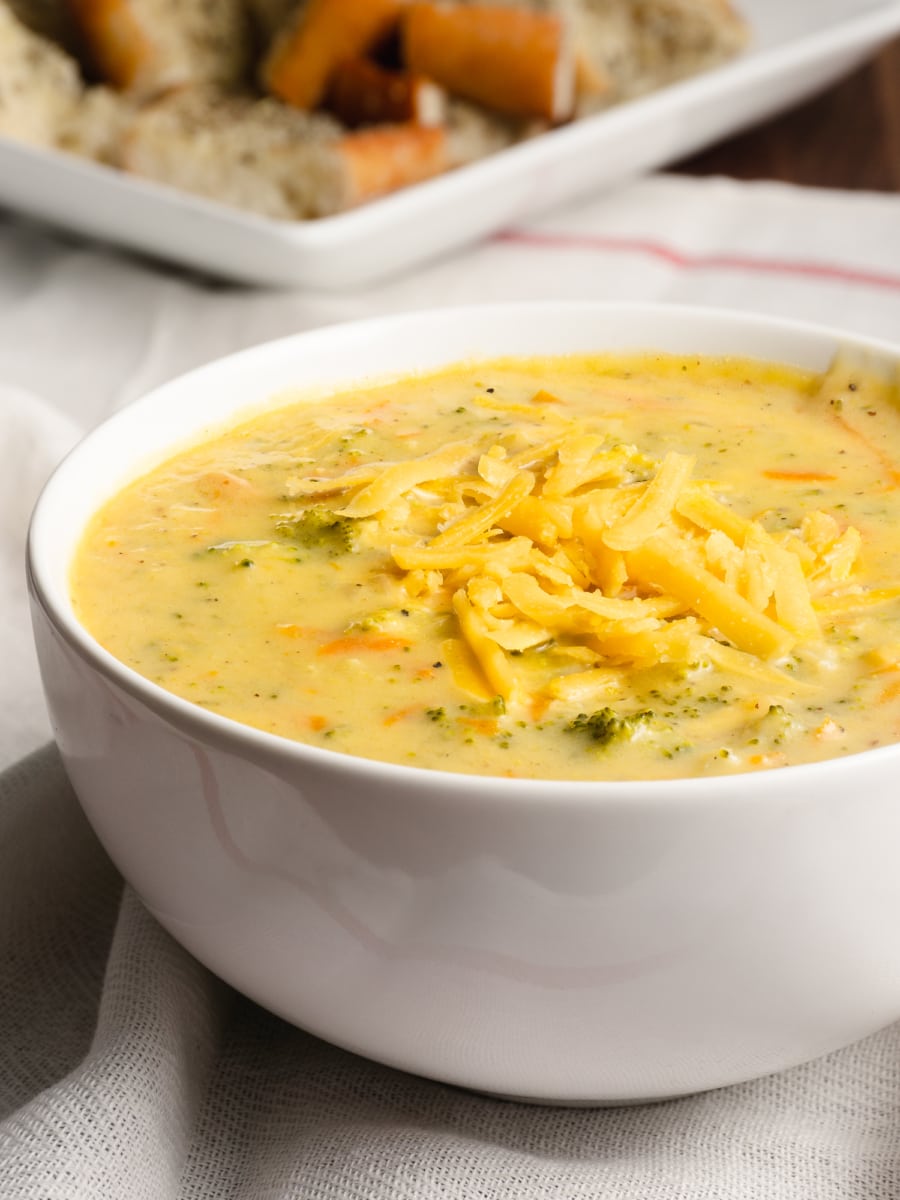 Tomato Soup
Tomato soup is my favorite. There is no better soup to enjoy on a bitterly cold day. I've created my Instant Pot Tomato Soup to have all the soothing comfort of traditional tomato soup and then took the flavor to the next level by infusing it with basil and a touch of honey. The sweet taste of the honey mixed with the sweet fragrance of basil makes this recipe extra special.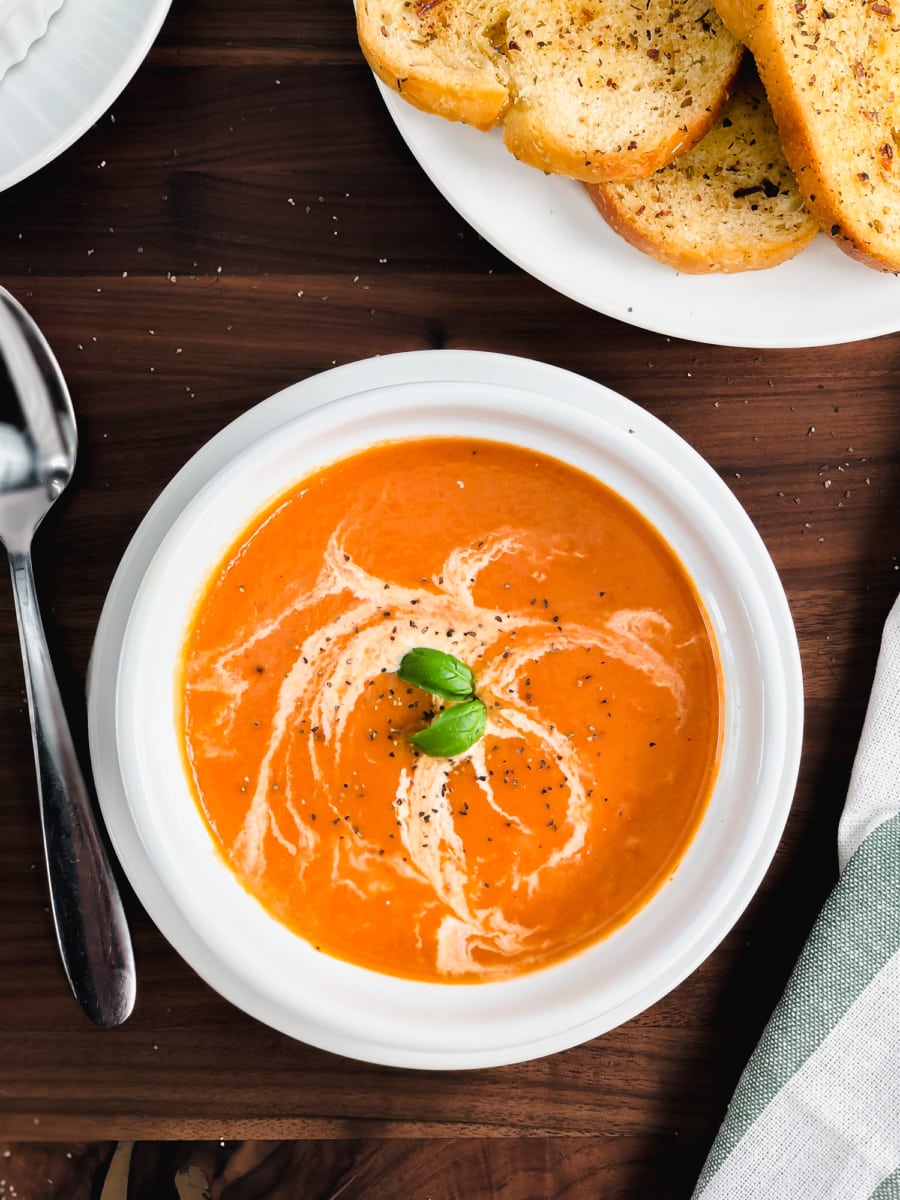 Vanilla Jalapeño Corn Chowder
Looking for a thick and creamy soup that's full of flavorful? For a special treat, my Instant Pot Vanilla Jalapeño Corn Chowder will fill your hungry tummy with a sweet warmth that's sure to thaw those frozen toes. I make this soup with a delicious blend of sweet corn, spices, cream, jalapeño, and vanilla. This is a perfect soup for a cold winter day.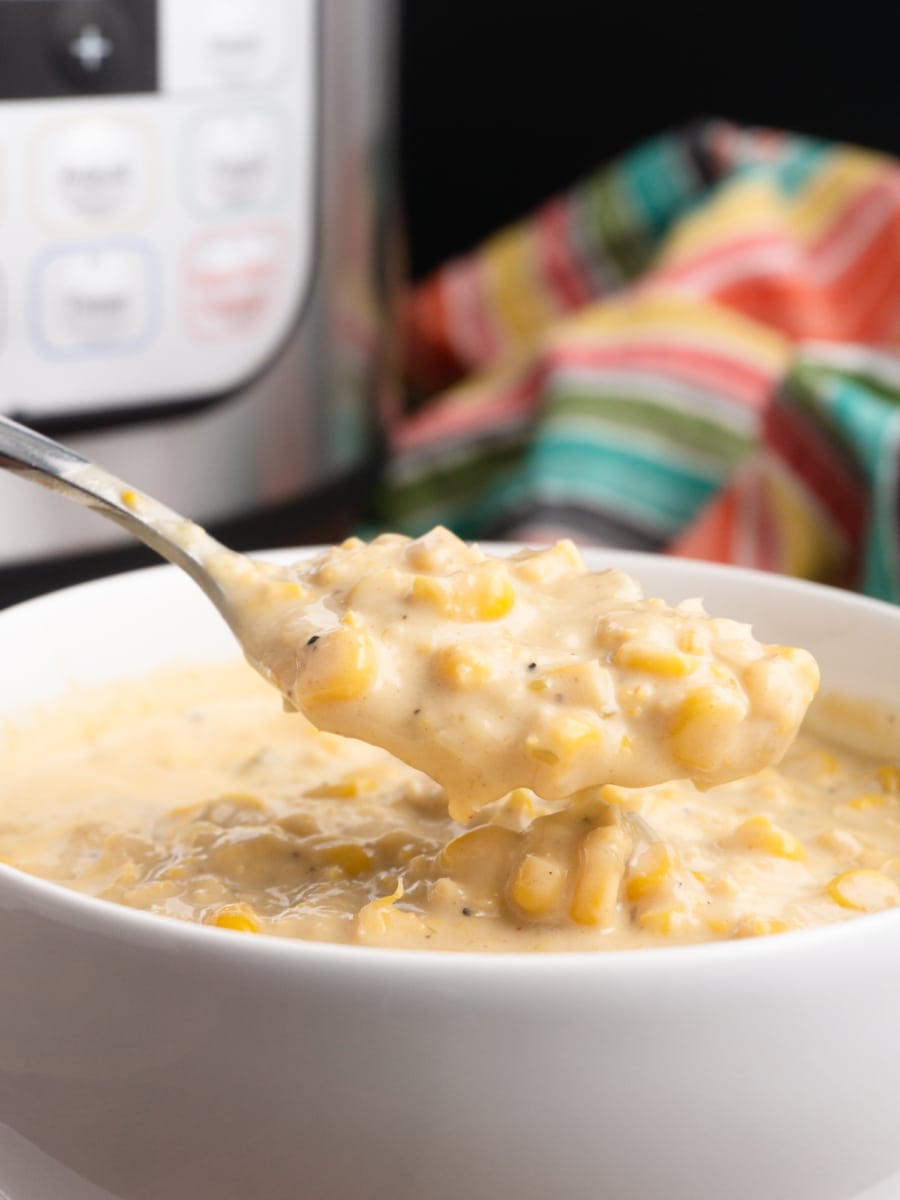 Instant Pot Valentines Day Recipes
Special days call for celebration with those we love. And there is no better way to celebrate than to make a memorable dish. It's the month of Valentine's Day and I know that you will need a special recipe to make for that very special person on this special day.
So, I included some wonderful seafood recipes and pasta recipes to help you celebrate this day with your significant other. I know that you will have the most delightful meal with your special loved one.
Lobster Tails
My Instant Pot Lobster Tails are perfect for celebrating Valentine's Day. These lobster tails are cooked to tender, sweet perfection using the pressure cooker. Served with garlic butter, this indulgent meal will certainly impress your loved one on this special day.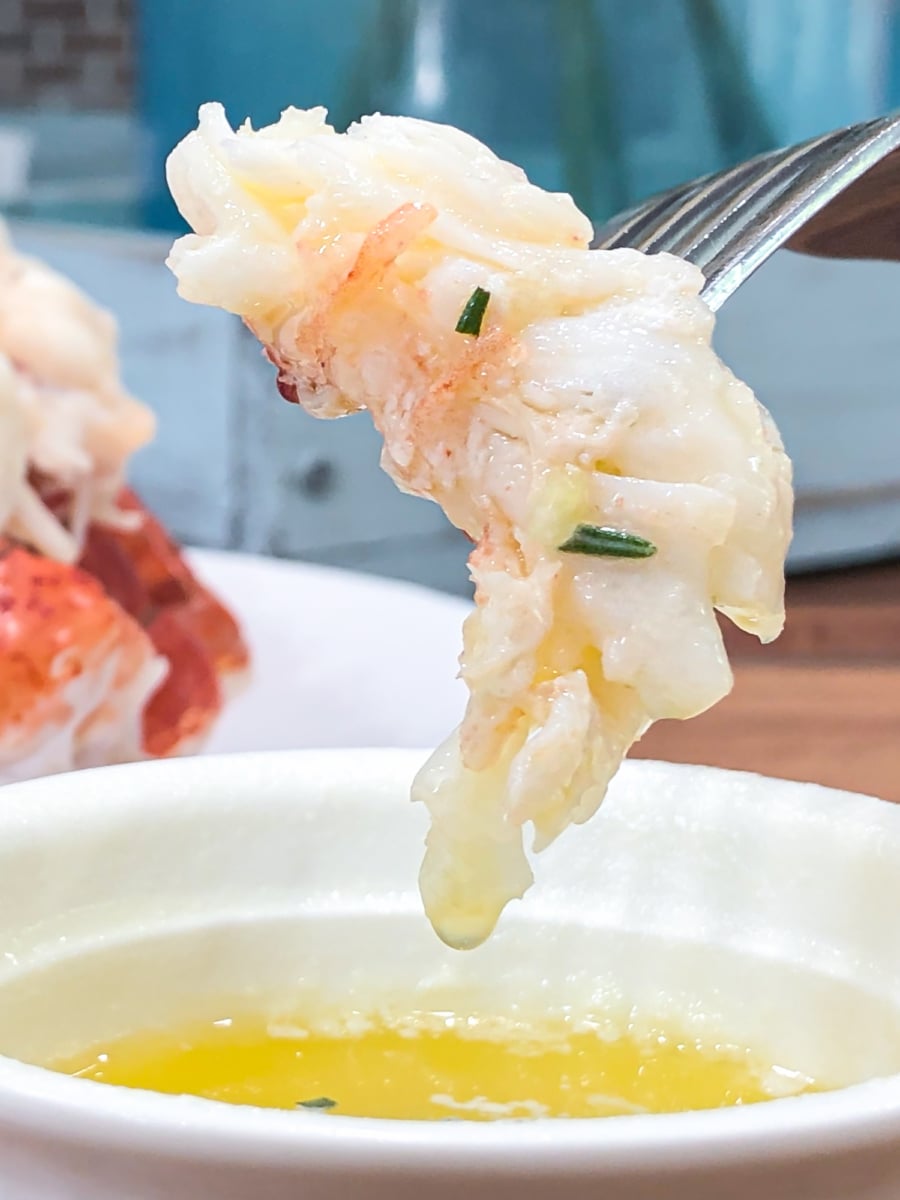 Tuscan Chicken Pasta
My Instant Pot Tuscan Chicken Pasta is a pasta dish perfect for this special day. This is a meal that your loved one will never forget. Not only is this restaurant-quality pasta dish simple to make, but it is so delicious that it will leave a big impression.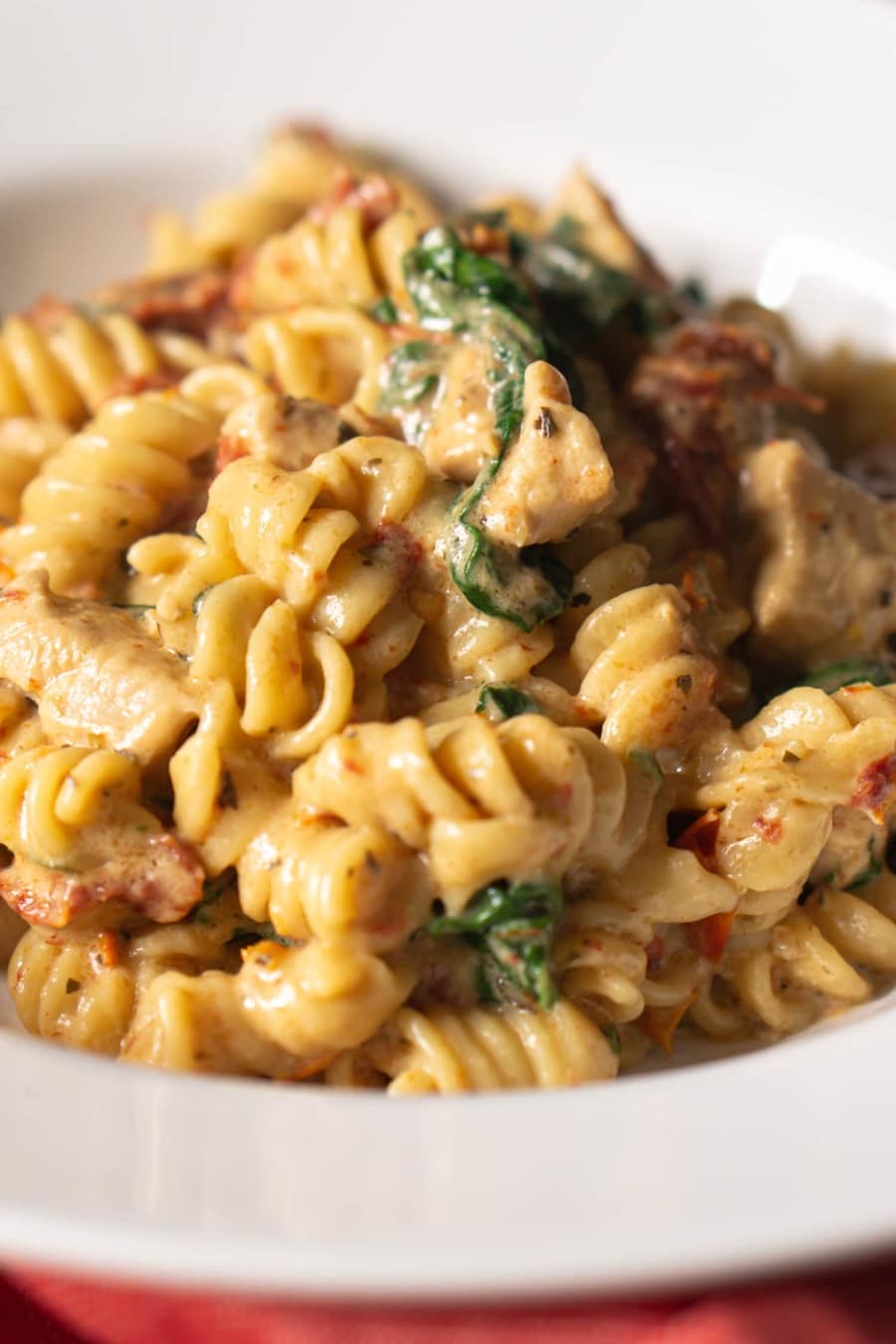 Instant Pot Side Dishes
Each of my February Meal Plans provides plenty of options for Instant Pot Side Dishes. Some of the wonderful side dishes you'll find are my Butternut Mac and Cheese, White Cheddar Mac, and Lemon Butter Broccoli. These side dishes are all easy to make and complement lots of main dishes.
Butternut Mac and Cheese
My Instant Pot Butternut Mac and Cheese is a comforting side dish that can be served with soups, meats, and so much more. The flavors of the butternut squash, cinnamon, and nutmeg will make this a perfect side dish for a cold wintry day.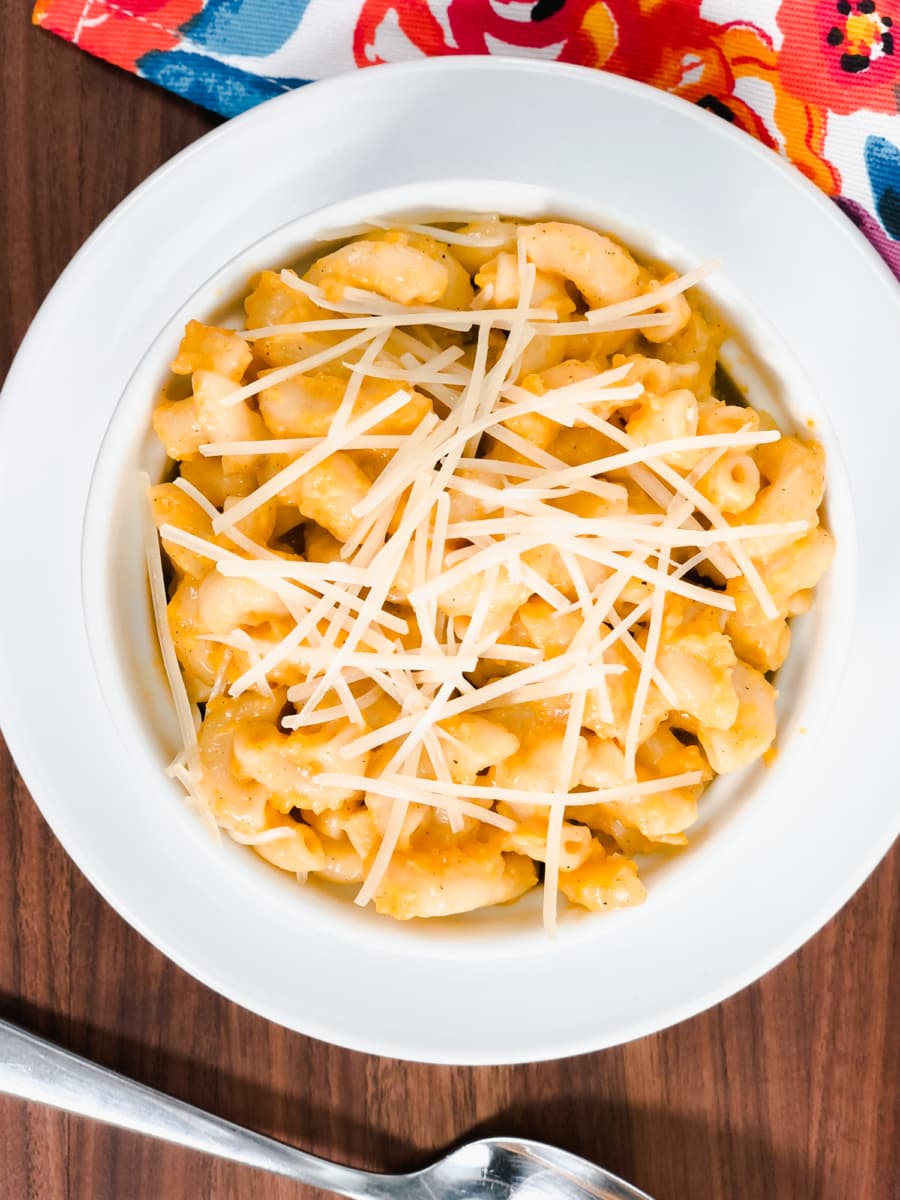 White Cheddar Mac
I made this recipe for Instant Pot White Cheddar Mac and Cheese with a combination of white cheeses that are so creamy and flavorful. This pasta-based side dish makes a fantastic complement for so many main dishes. It's actually so tasty that it may upstage the main dish.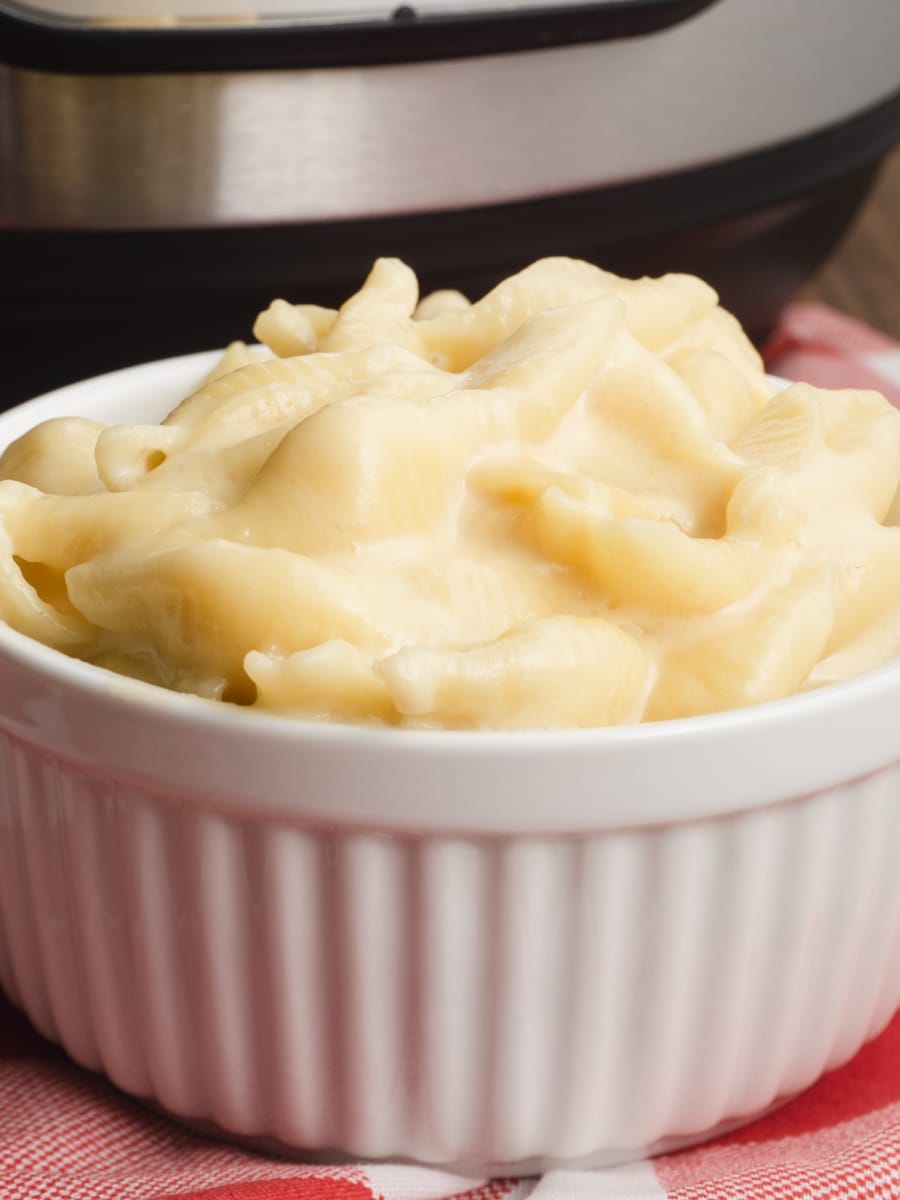 Lemon Butter Broccoli
Add some wholesome vegetables to your meal with my Instant Pot Lemon Butter Broccoli. This fresh and delicious side is made by tossing steamed broccoli in a homemade lemon butter dressing. This side dish is perfect with so many main dishes.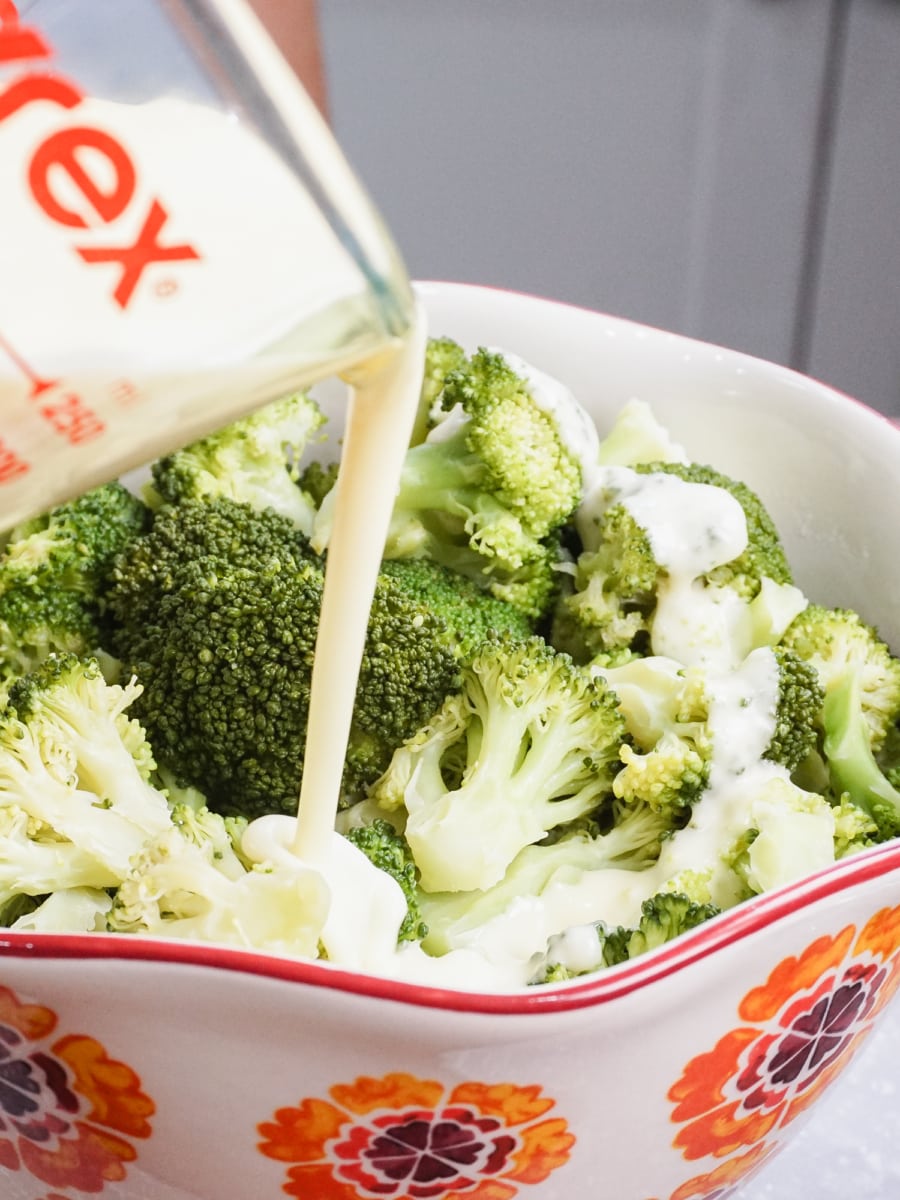 Instant Pot Desserts
You'll find tons of delicious Instant Pot Desserts in my February Instant Pot Meal Plans. All of the desserts I include in my Meal Plans are quick and simple to make. Some of the wonderful desserts that you'll find are my Arroz con Leche, Flan, and Turtle Lava Cakes.
Arroz con Leche
My Instant Pot Arroz con Leche is a traditional Hispanic dessert typically served cold. However, my recipe recommends that you serve this delightful dessert warm. Serving it warm makes this one of the most comforting sweet treats ever.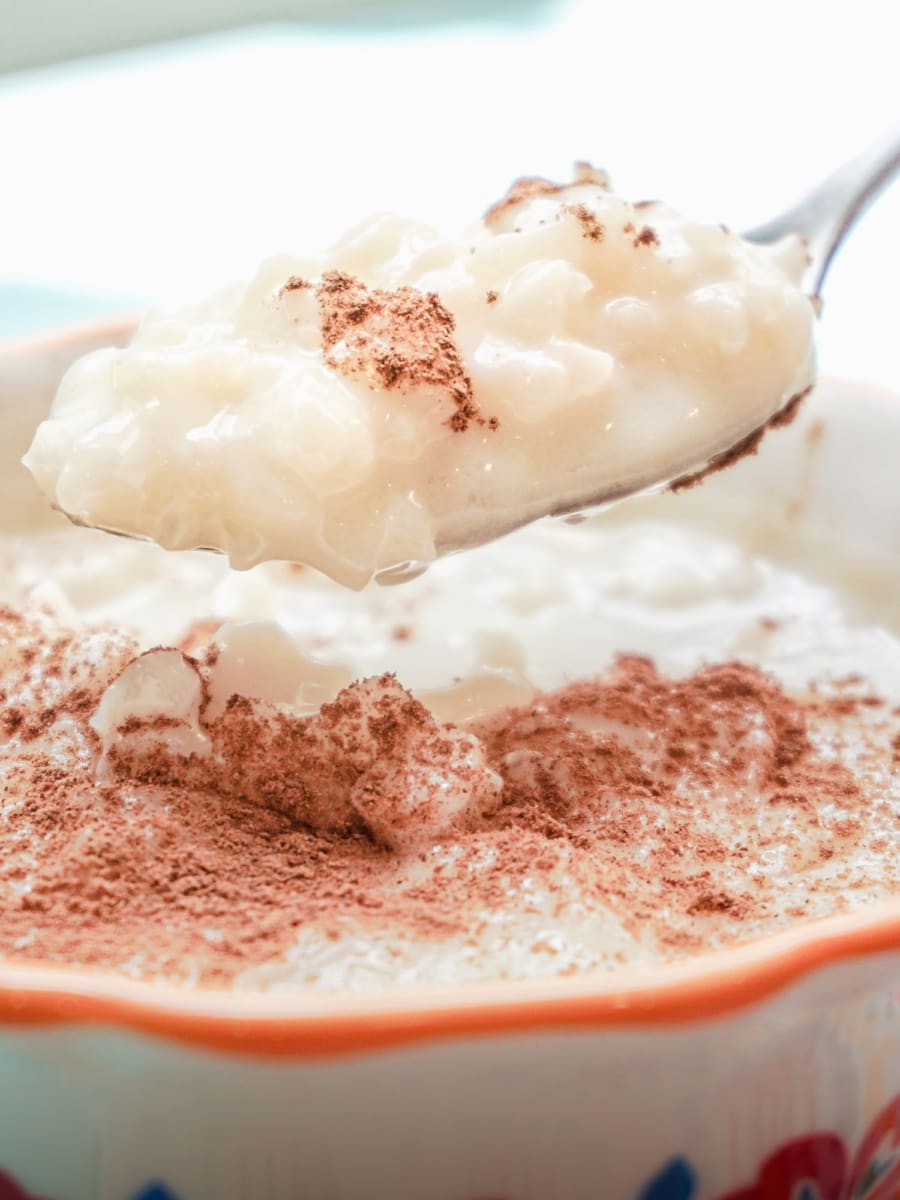 Flan
Looking for something rich, creamy, and sweet? My Instant Pot Flan is so luscious and creamy. This is not a typical jiggly flan that you get at most Mexican restuarants. This Honduran version of Flan has a consistency of soft cheesecake and is topped with an amazing caramel sauce.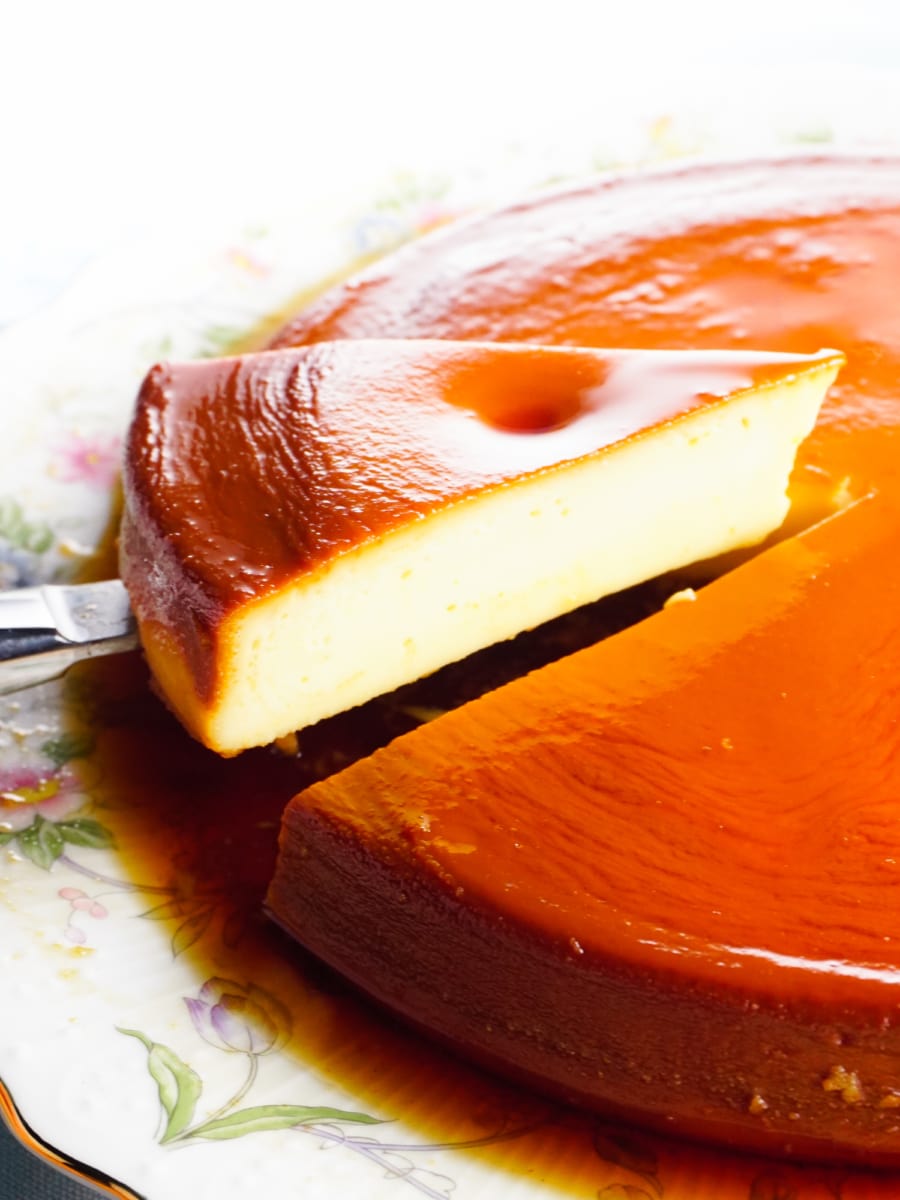 Turtle Lava Cakes
If you're looking for a very special dessert to serve on Valentine's Day, then my Instant Pot Turtle Lava Cake recipe is perfect. These indulgent little cakes are filled with a gooey molten chocolate center that is truly divine. There is no better way to follow up a special dinner.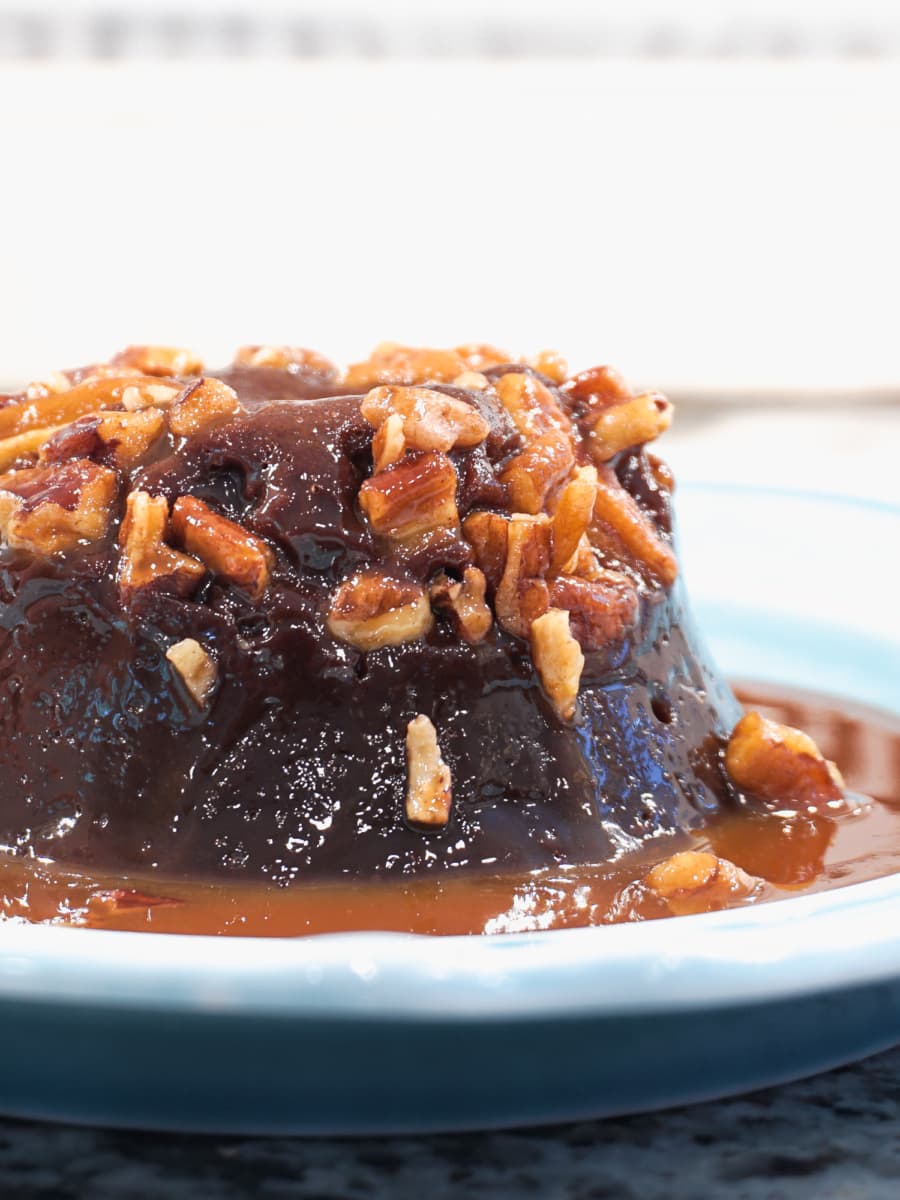 Have a very happy February and enjoy your Valentine's Day!
Make sure you also check out my latest Instant Pot Meal Plan.
February Instant Pot Meal Plans
Here are some recipes you'll find on my February meal plans:
February Instant Pot Meal Plans
I've got some great meal plans for February on my website. Check them out here: