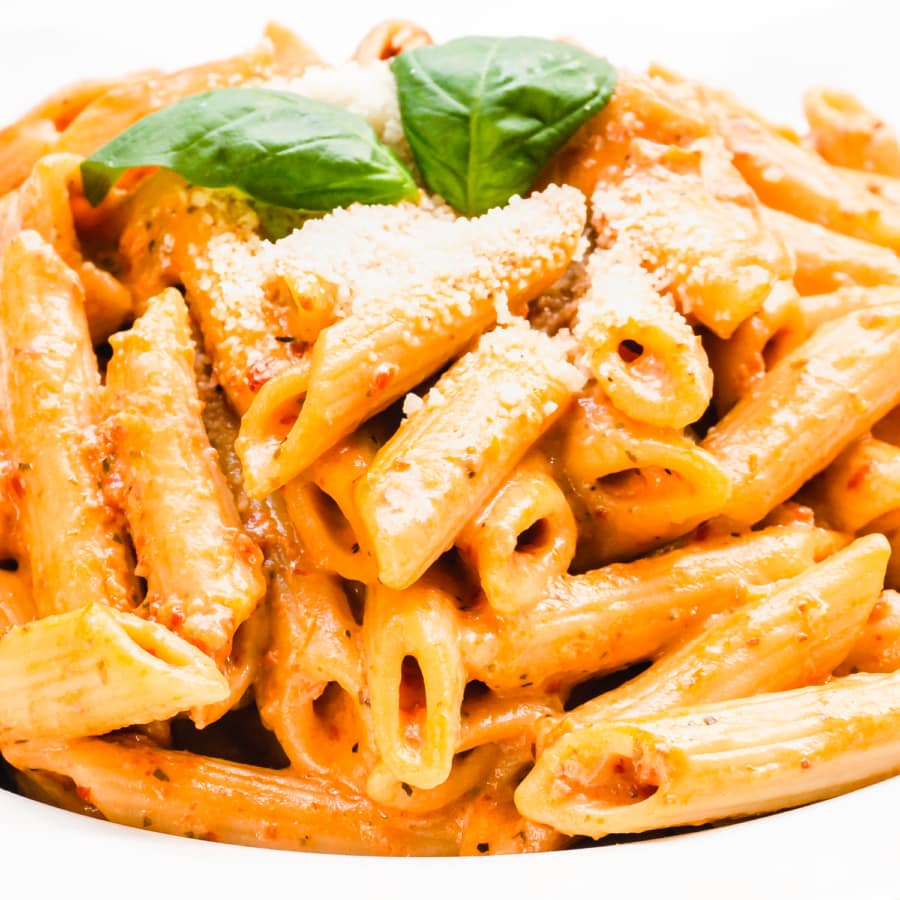 SAVE THIS RECIPE
I'm a sucker for pasta and this Instant Pot Creamy Sun-Dried Tomato Pasta hits the spot! I absolutely love making pasta at home. Having an electric pressure cooker has made cooking pasta a breeze! It's ready in no time and the clean-up is so easy. Only one pot and you're good to go.
This post contains affiliate links. For more information, see my disclosure.
Making Pasta in a Pressure Cooker
You know I love my Instant Pot. It has been a game-changer in my kitchen and has truly made me enjoy cooking so much more. I recently got to try a Mealthy MultiPot as well, and I love it just as much. An electric pressure cooker will definitely make your life easier!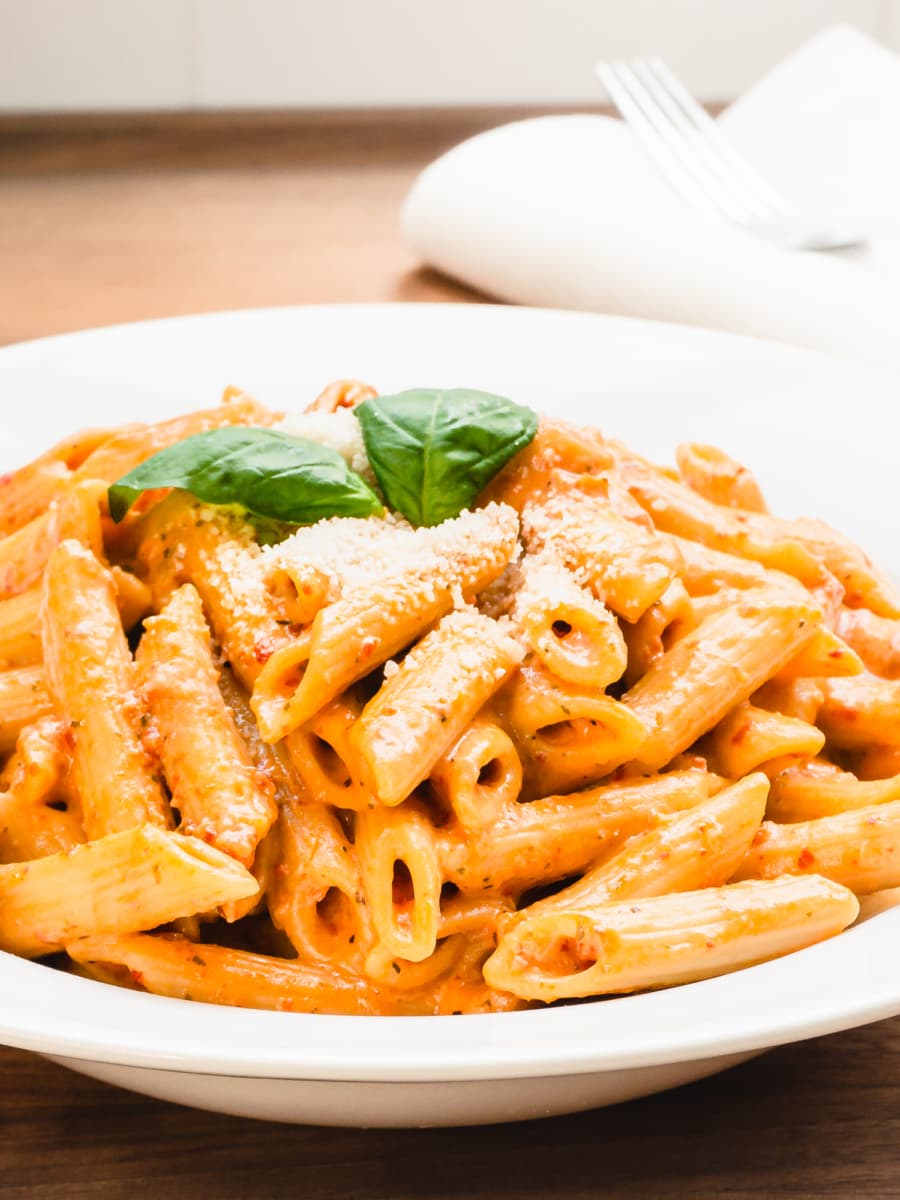 One of my favorite ways to use my pressure cooker is to make pasta in it! I enjoy creating pasta recipes and have some really easy and delicious ones you must try. Some of my favorites are my Easy Beef and Bowtie Pasta, Chicken Tetrazzini, and Mac and Cheese.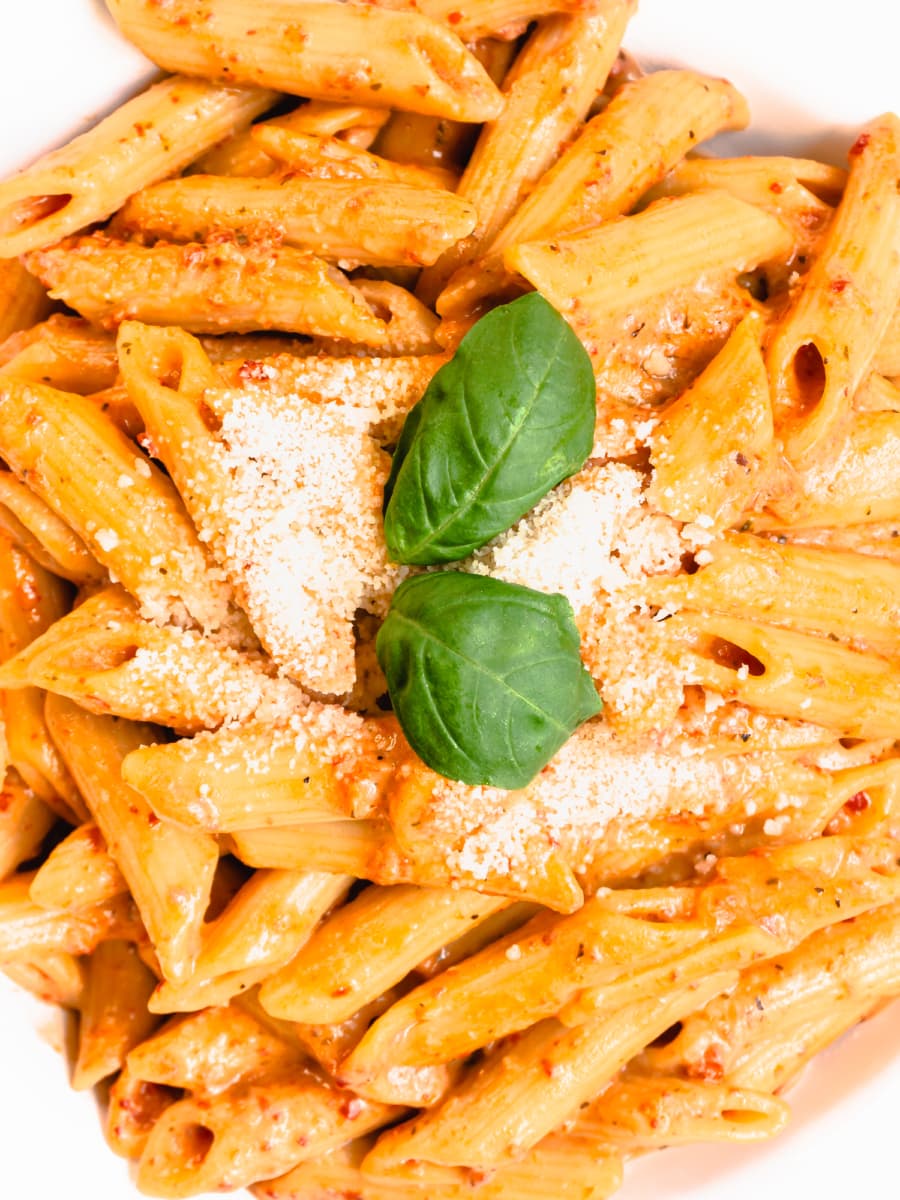 I love making pasta so much, I even have a special trick for making plain pasta in the Instant Pot. Make sure you check out my Secret to Less Mess Pasta so you can avoid a big mess when releasing the pressure while cooking pasta.
Creamy Sun-Dried Tomato Pasta
This recipe for Creamy Sun-Dried Tomato Pasta is super easy and it takes very little effort and time. It's got a mild flavor to it so it makes it perfect for the whole family. Even the little ones will enjoy it.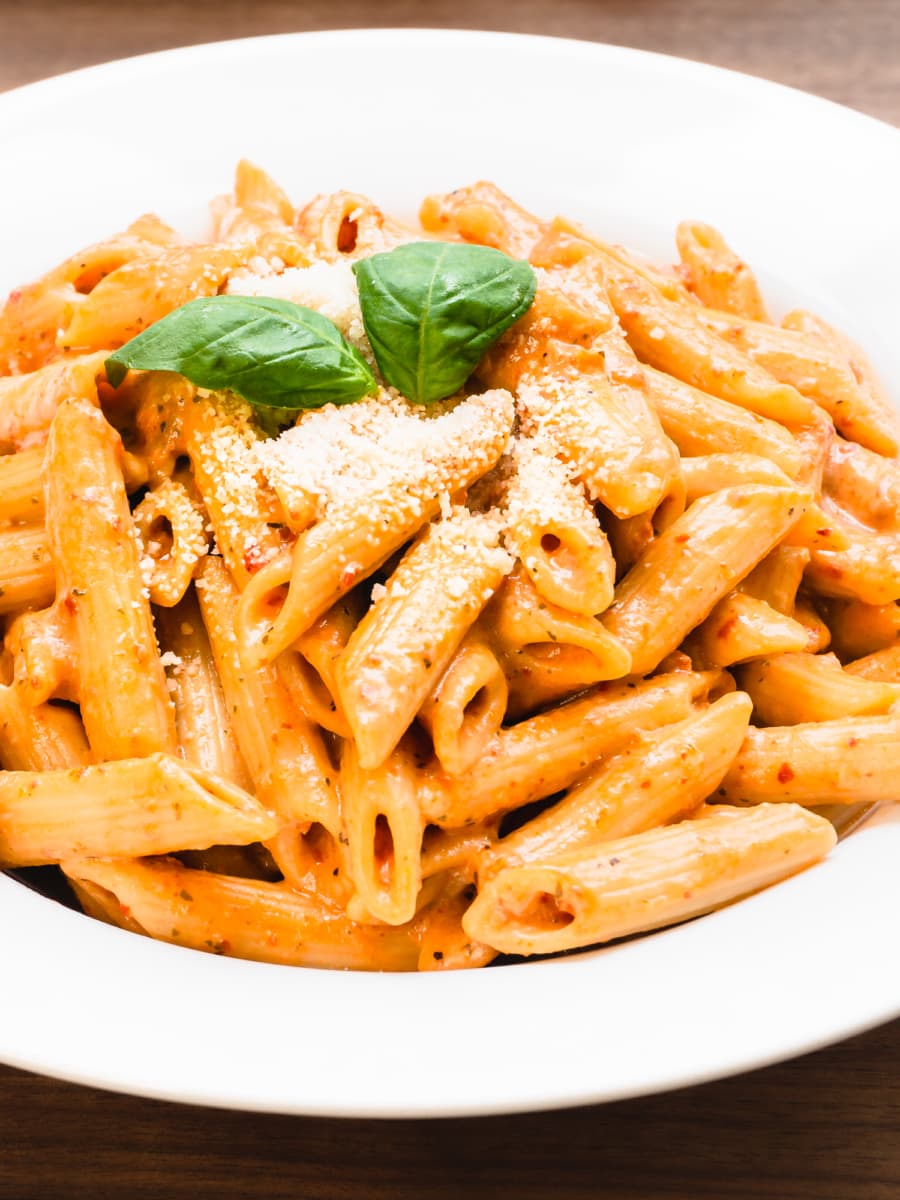 You will need your blender for prepping the sauce for the pasta. It's an easy process, and once you've prepped, it's a dump-and-start recipe.
What Ingredients Will I Need?
I love making this Creamy Sun-Dried Tomato Pasta with penne. I feel it's the perfect size for this dish. Other than pasta, you'll need a jar of sun-dried tomatoes, heavy cream, fresh basil, parmesan cheese, and some common spices.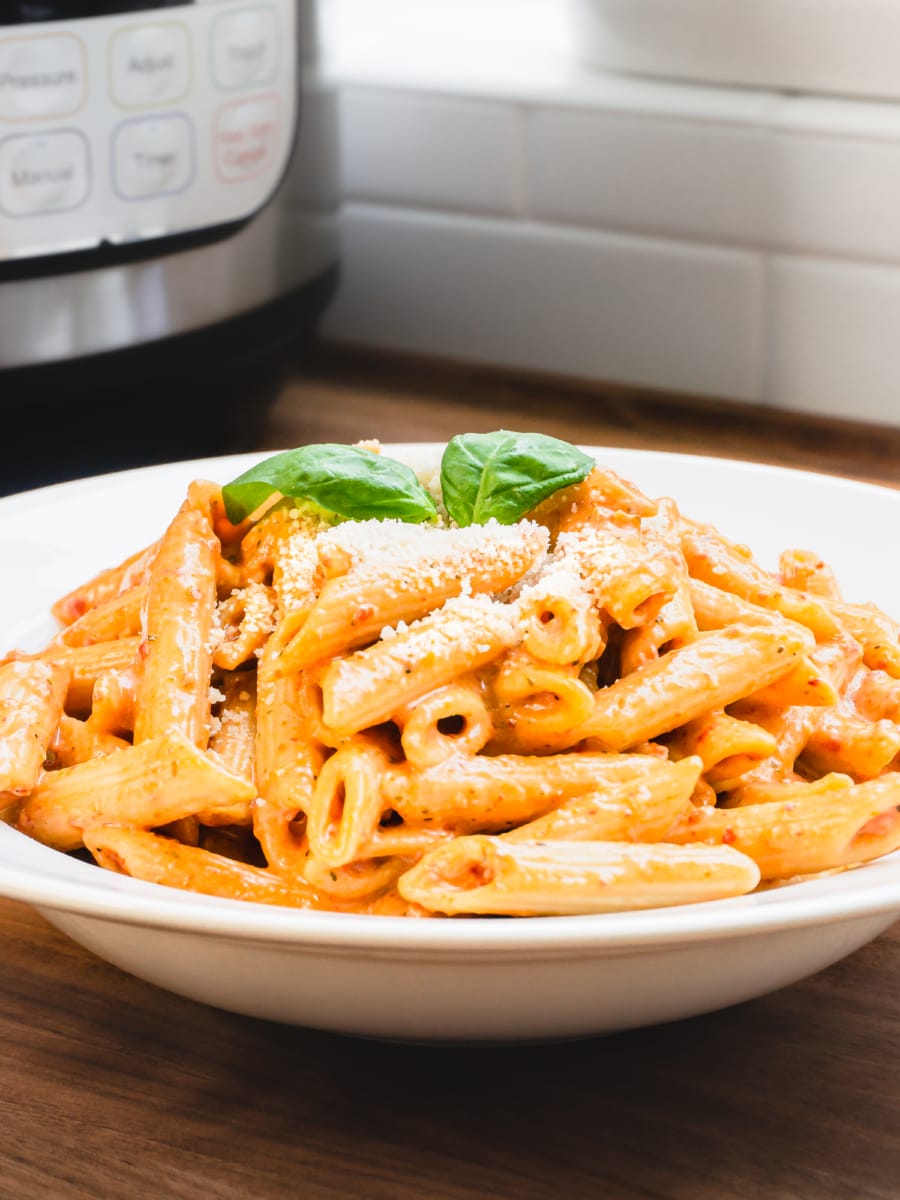 This is a meatless pasta dish but it is very hearty because of the sun-dried tomatoes. We like topping ours with shredded parmesan and fresh basil.
Essential Items
Here are some essential prep tools, utensils, and appliances I used to make this recipe.
Featured Items
Here is a list of the products featured in this post or products similar to those featured in this post:
23 Must-Have Electric Pressure Cooker Accessories
Make sure to check out my Ultimate List of Electric Pressure Cooker Accessories! I've included everything you could ever need to help make your pressure cooking quicker, easier, and even more convenient.
You can serve it with some crusty bread and a side salad and you've got a delicious meal! Another great pairing for this pasta is my Instant Pot Lemon Butter Broccoli!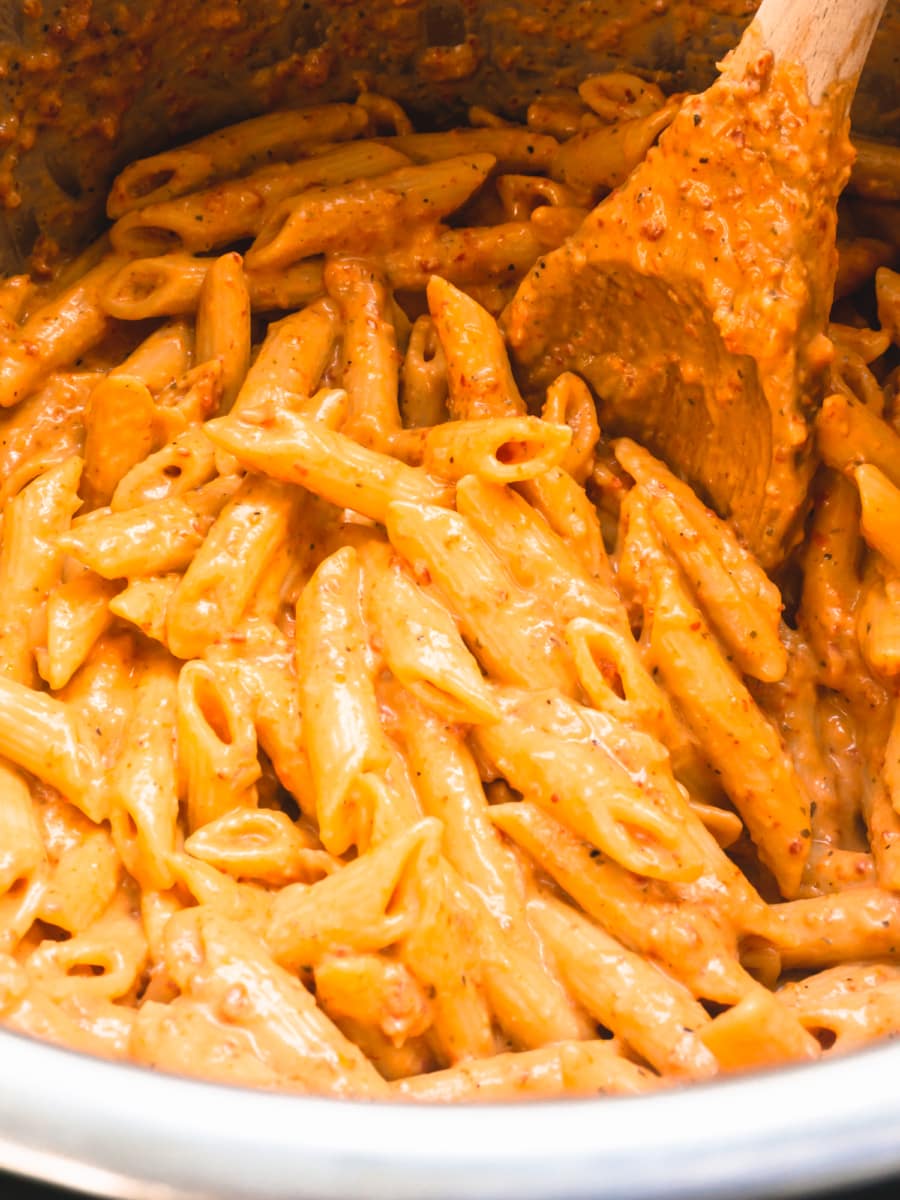 I know you'll love this pressure cooker Creamy Sun-Dried Tomato Pasta recipe. Let me know in the comments when you try it! For more ideas, check out my Easy Instant Pot Pasta Recipes!
Instant Pot Creamy Sun-Dried Tomato Pasta
PENNE PASTA COVERED IN A SUN-DRIED TOMATO CREAM SAUCE
This pasta dish features penne pasta covered in an impossibly creamy sauce that's flavored with sun-dried tomatoes and basil. Ready in about 20 minutes, this is the perfect meal for any weeknight dinner.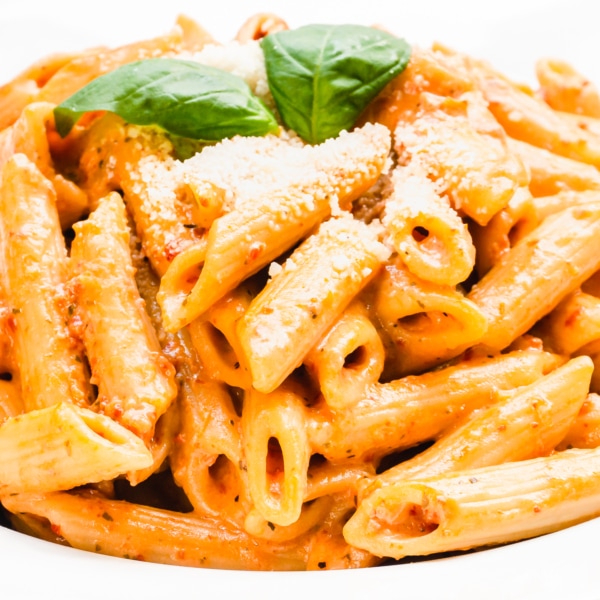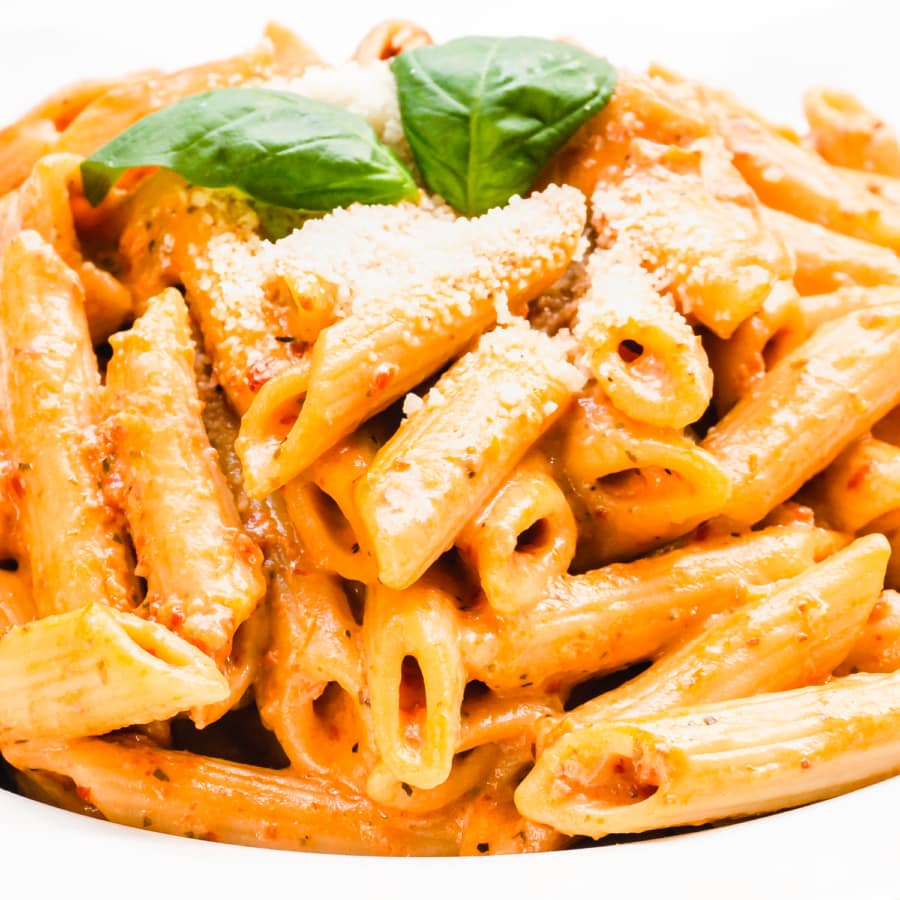 Ingredients
for the Creamy Tomato Sauce
Instructions
sauté Onion and Garlic
Saute Onion: Turn on 'Sauté' and adjust the heat level to 'Normal'. Allow the pot to heat up until the display reads 'Hot'. Add the reserved olive oil from the sun-dried tomatoes to the pot and allow it to heat up. Add the diced onions to the pot and toss until thoroughly coated in the oil. Sauté, tossing occasionally, until they become soft and translucent. About 3 to 4 minutes.

Add Garlic: Add the minced garlic to the pot and continue to sauté for another 30 seconds. Turn off 'Sauté'.
add the Stock and Pasta
Add the stock and 1 teaspoon of salt to the pot, deglazing any onion or garlic that may have gotten stuck to the bottom of the liner. Then add the penne pasta and ensure that it is fully submerged in the stock.
set the Cook Time
4-Minute Cook Time: Close the Instant Pot, set the pressure release valve to 'Sealing' and set the pot to cook on 'Manual' or 'Pressure Cook', 'High Pressure' for 4 minutes.
prepare the Creamy Tomato Sauce
While the pasta is cooking, prepare the creamy tomato sauce. Add the drained sun-dried tomatoes, whole milk, heavy whipping cream, fresh basil leaves, parmesan, sour cream, teaspoon of salt, and pepper to a blender and blend until smooth.
perform a Natural Pressure Release
2-Minute NPR: Once the 4-minute cook time has completed, allow for a 2-minute Natural Pressure Release. When the 2-minute NPR has finished, release the remaining pressure.
add the Creamy Tomato Sauce
Open the pot and pour the creamy tomato sauce over the pasta and mix it in. Set the pot to 'Sauté' and adjust the heat level to 'Less'. Allow the pasta and sauce to simmer for a few minutes, stirring occasionally, to allow the pasta sauce to warm and thicken. Once the sauce is warmed through, turn off the Instant Pot. Allow the pasta to sit for a few minutes to absorb any excess liquid.

Serve topped with fresh basil and parmesan.
Nutrition Facts
Calories: 557kcal | Carbohydrates: 84g | Protein: 24g | Fat: 16g | Saturated Fat: 9g | Cholesterol: 44mg | Sodium: 1081mg | Potassium: 1710mg | Fiber: 7g | Sugar: 19g | Vitamin A: 925IU | Vitamin C: 16.3mg | Calcium: 233mg | Iron: 4.9mg
Serving Suggestions
Add Garnishes Garnish this wonderful pasta with chopped fresh basil and grated parmesan cheese. To spice things up, add a sprinkle of red pepper flakes.