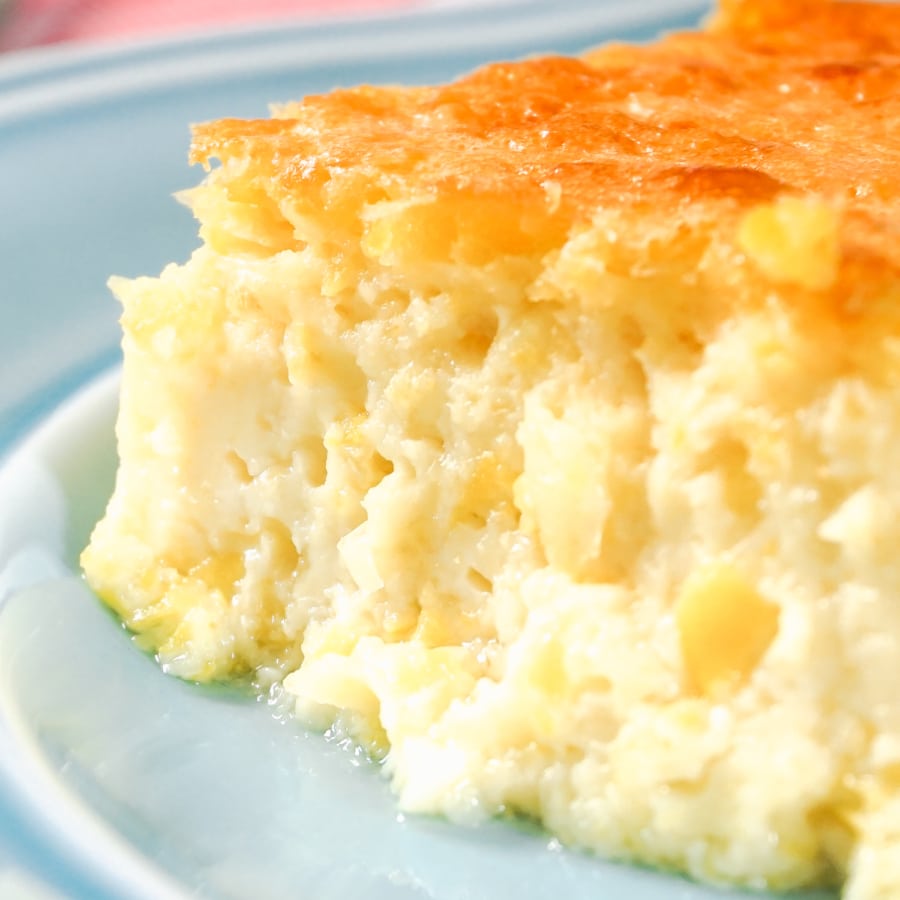 Corn soufflé is one of the easiest and tastiest sides you can make. I pretty much love all things corn, but corn soufflé is one that I can never pass up.
This post contains affiliate links. For more information, see my disclosure.
Corn Is More Than a Staple in Honduras, It's a Way of Life
Corn is pretty huge in Honduras and we make so many delicious things from it. We even have restaurants dedicated solely to corn!!
What?!?
I may have to do a corn recipe series in order to share all the yumminess you can make from it!! But for now, corn soufflé it is!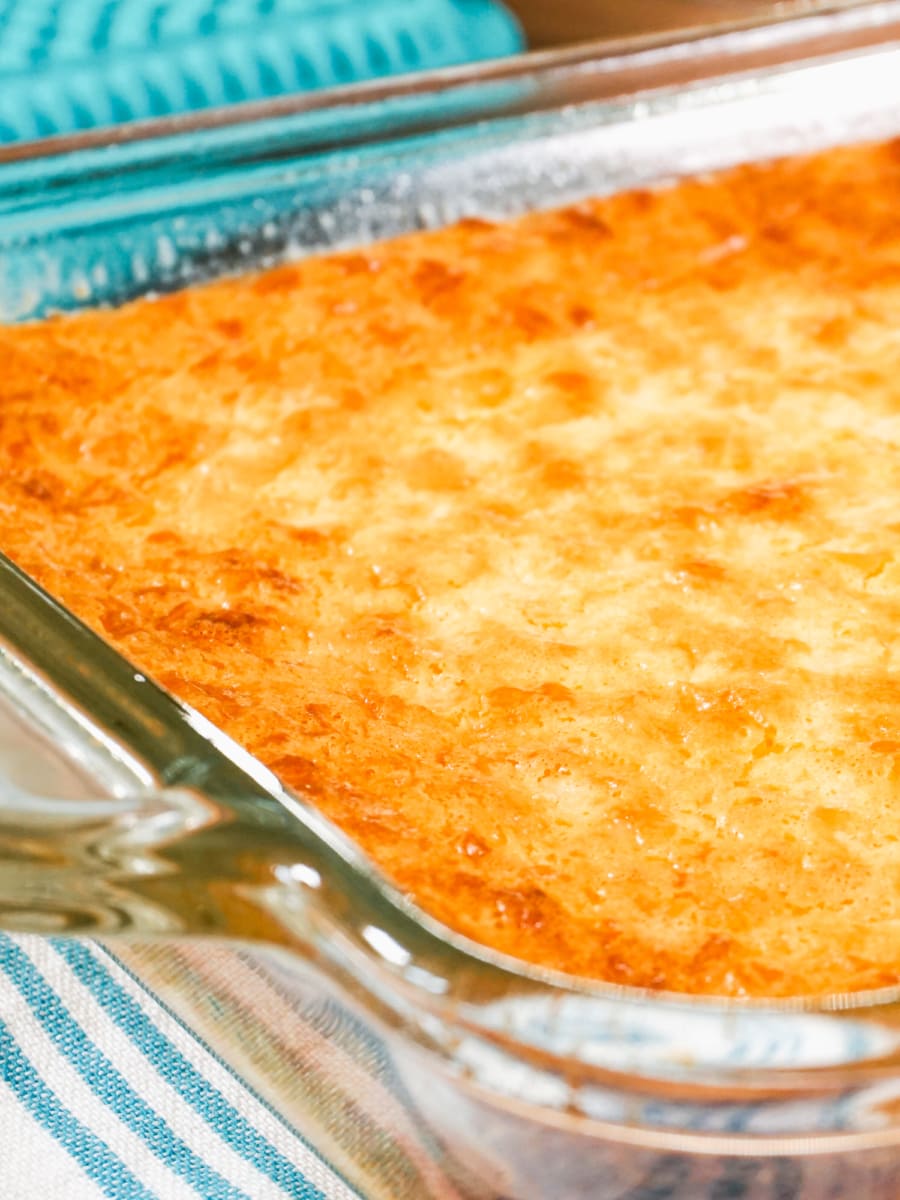 Making This Corn Soufflé Was One of My First Experiences Cooking
My mom and my sister have been making corn soufflé forever and it's one of the first recipes I learned back when I was attempting to learn how to cook.
This Corn Soufflé Has Been Perfected From Years of Tweaking
My sister and my mom have both tweaked, changed and perfected the recipe so many times throughout the years and we now all make this final version of our corn soufflé. (Until my sister decides to try some other amazing way that will make it better!)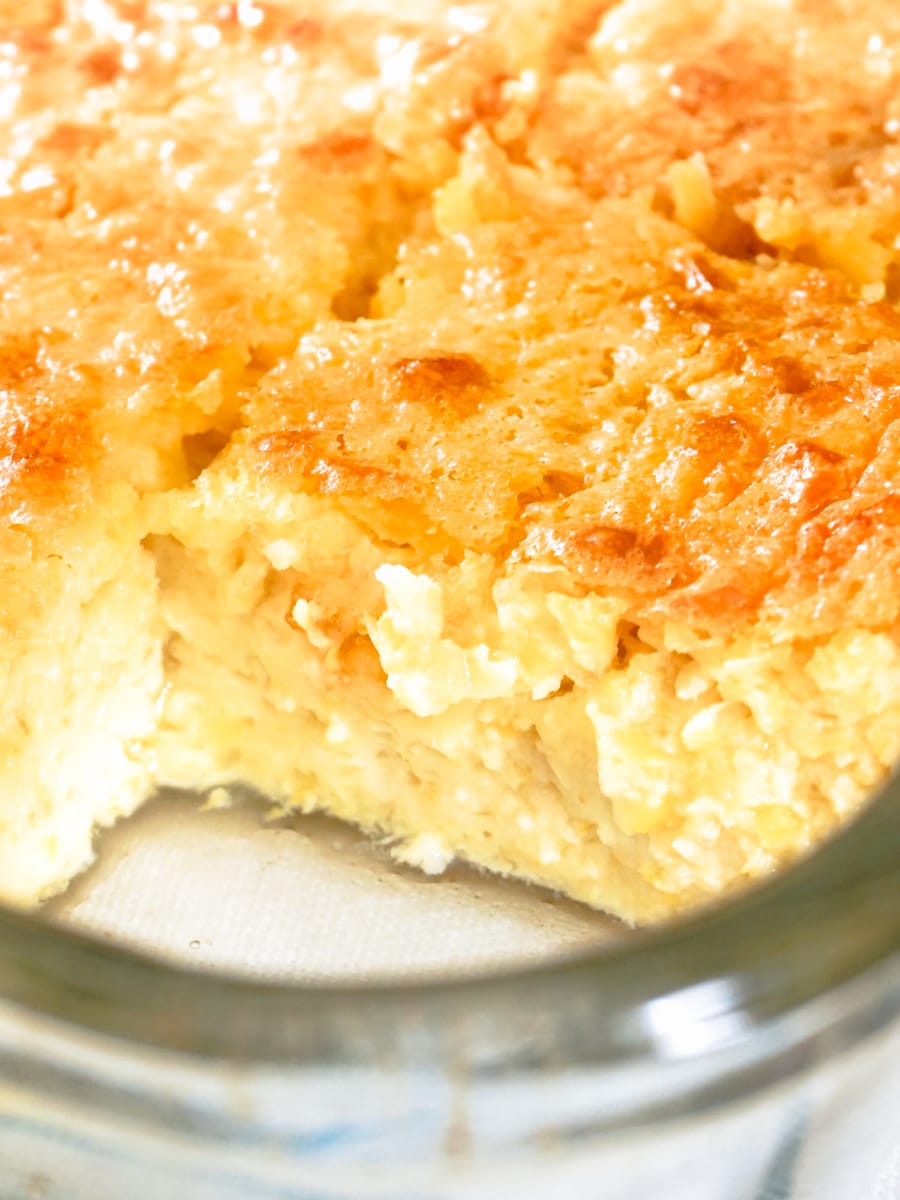 So without further ado, I give you my family's recipe for corn soufflé!
Essential Items
Here are some essential prep tools, utensils, and appliances I used to make this recipe.
Featured Items
Here is a list of the products featured in this post or products similar to those featured in this post:
Making Corn Soufflé
My recipe really is no-fail since all it involves is throwing a bunch of ingredients in a blender, pouring them into a baking dish, and waiting for the sweet deliciousness to be done in the oven!
Gather Your Ingredients
You'll need some simple ingredients which you probably already have on hand. See the recipe below for the full list.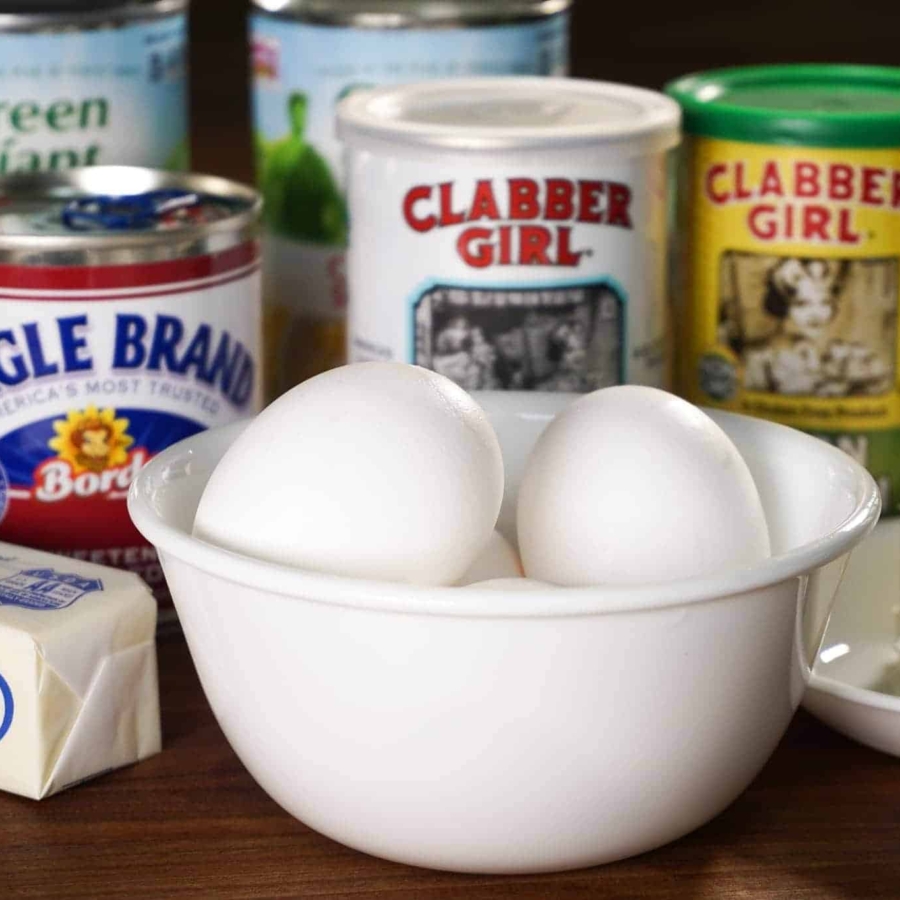 Blend All the Ingredients
You place all your ingredients in a blender and mix!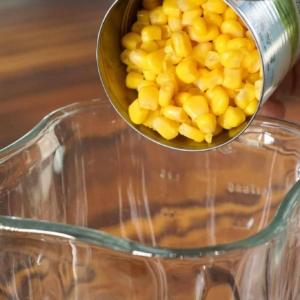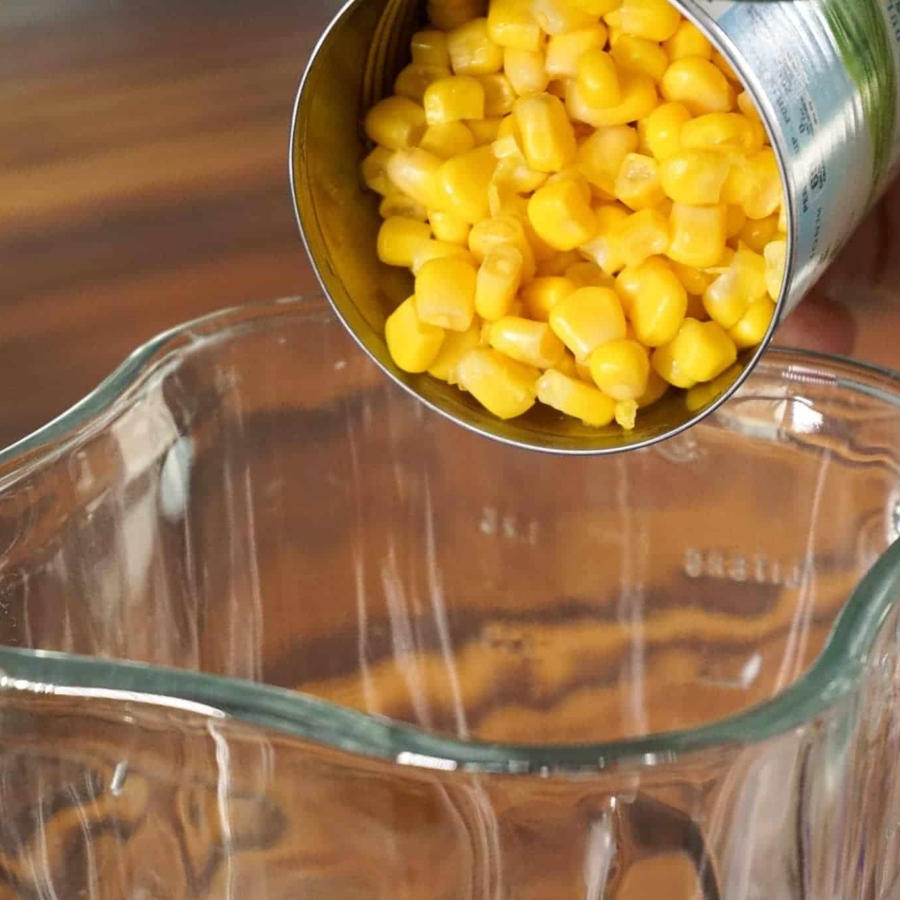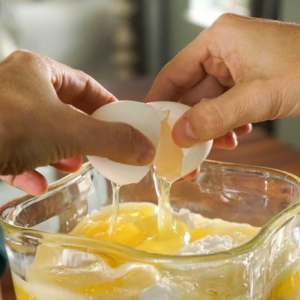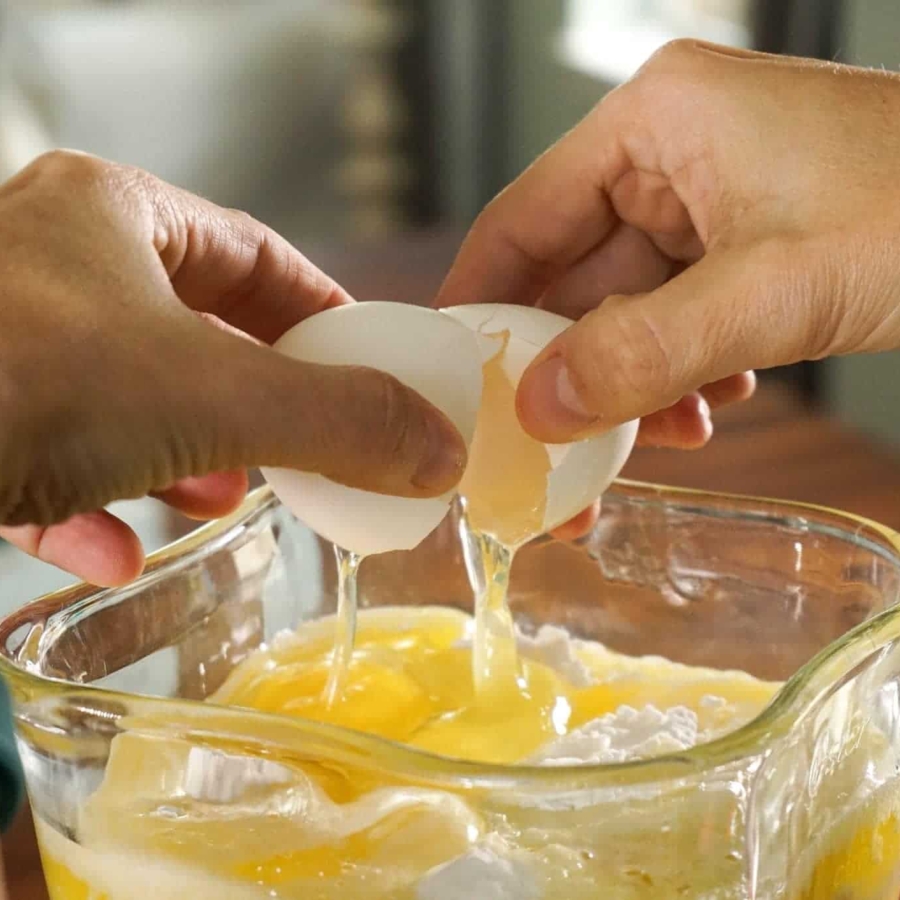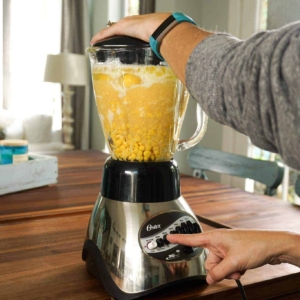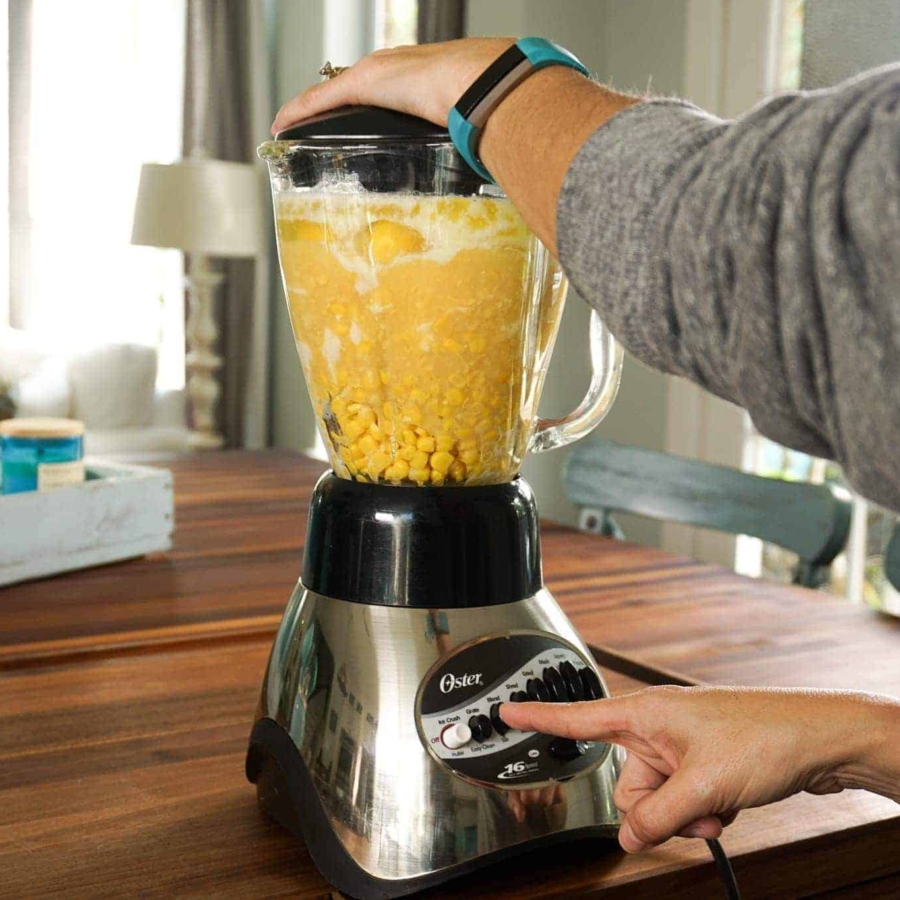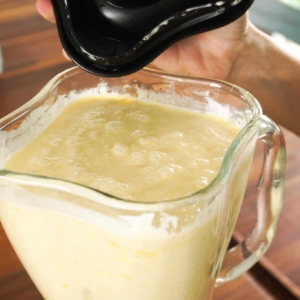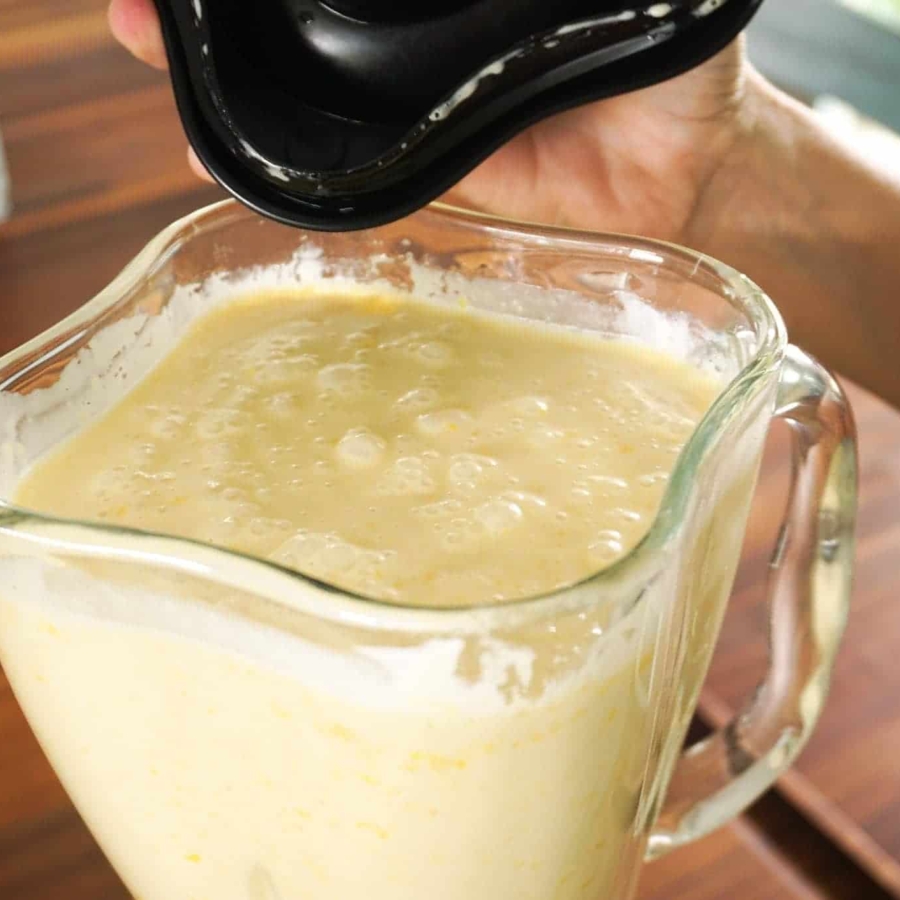 Pour into a Greased Baking Dish
Once everything has been mixed well, pour the mixture into a greased 8×11.5 (2 qt) baking dish.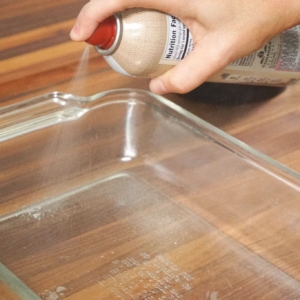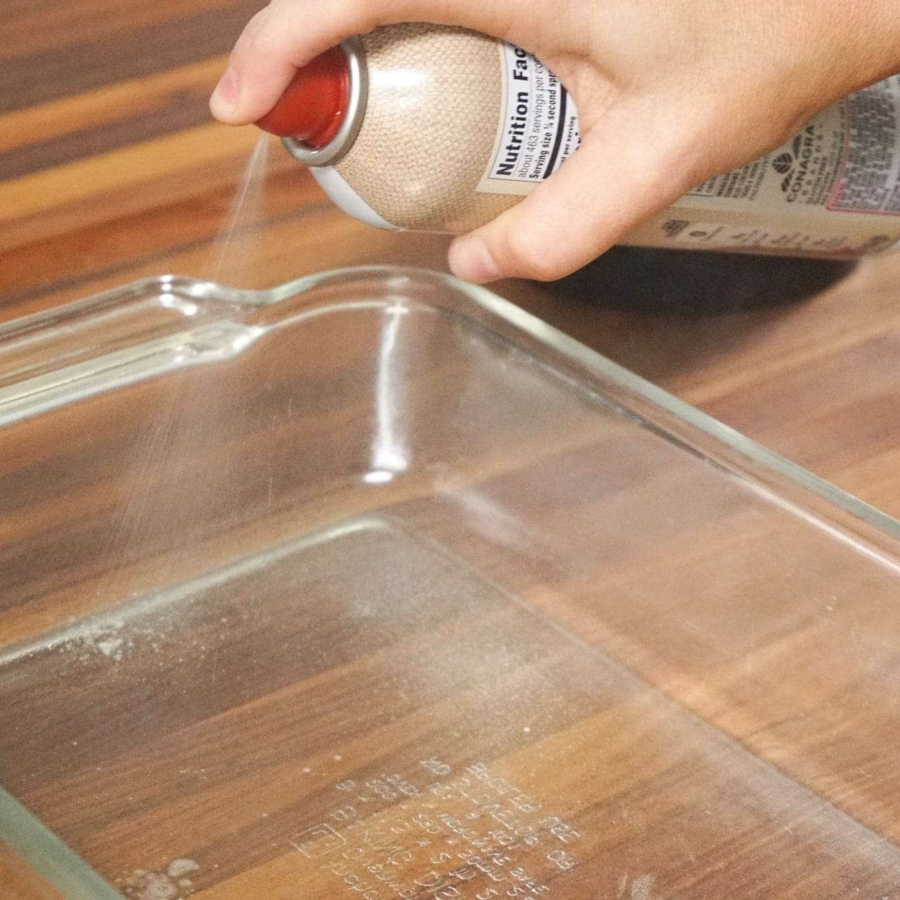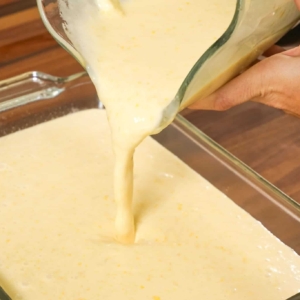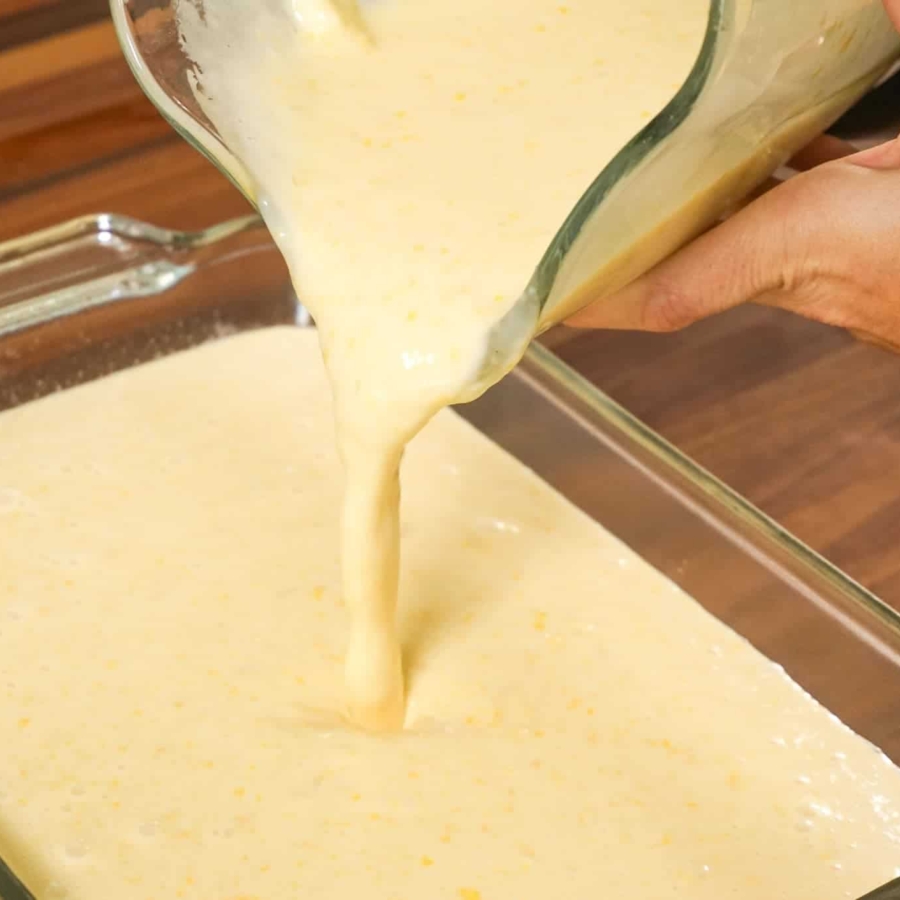 Bake Until Golden on Top
Bake at 350 for approximately 55 minutes or until this beautiful golden color is achieved.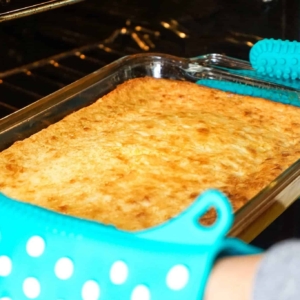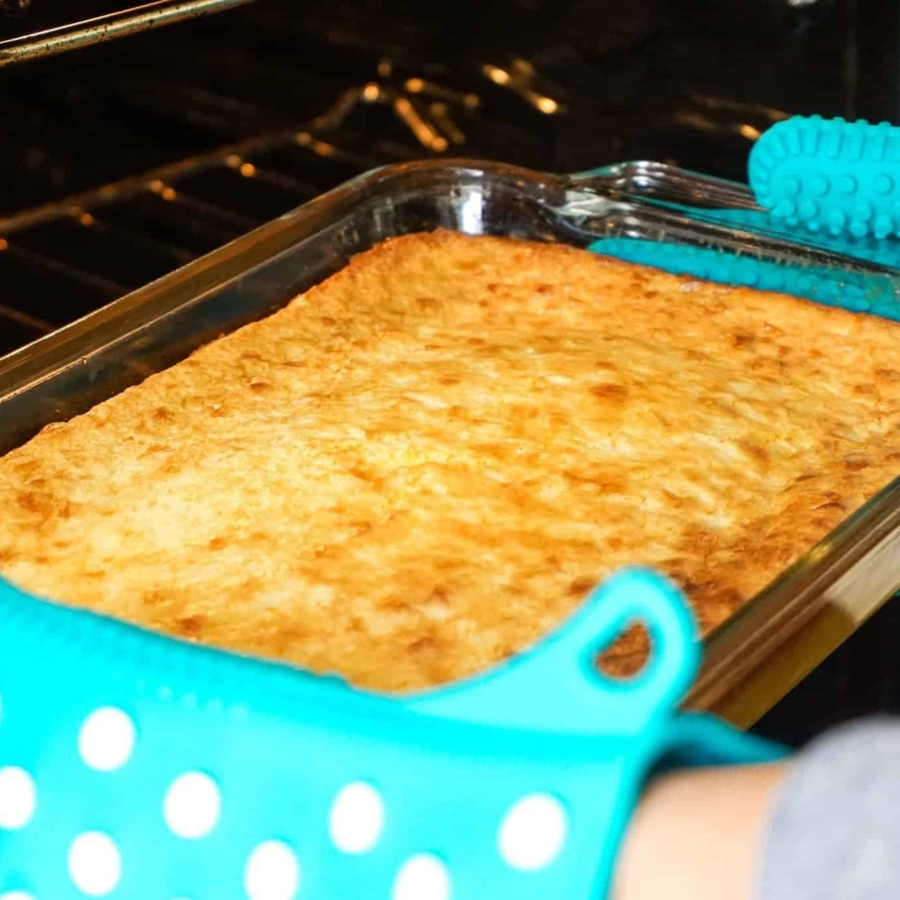 Allow to Cool
Allow your corn soufflé to cool before cutting it. Make sure you use a good, sharp knife in order to get a clean cut.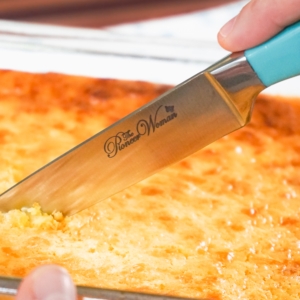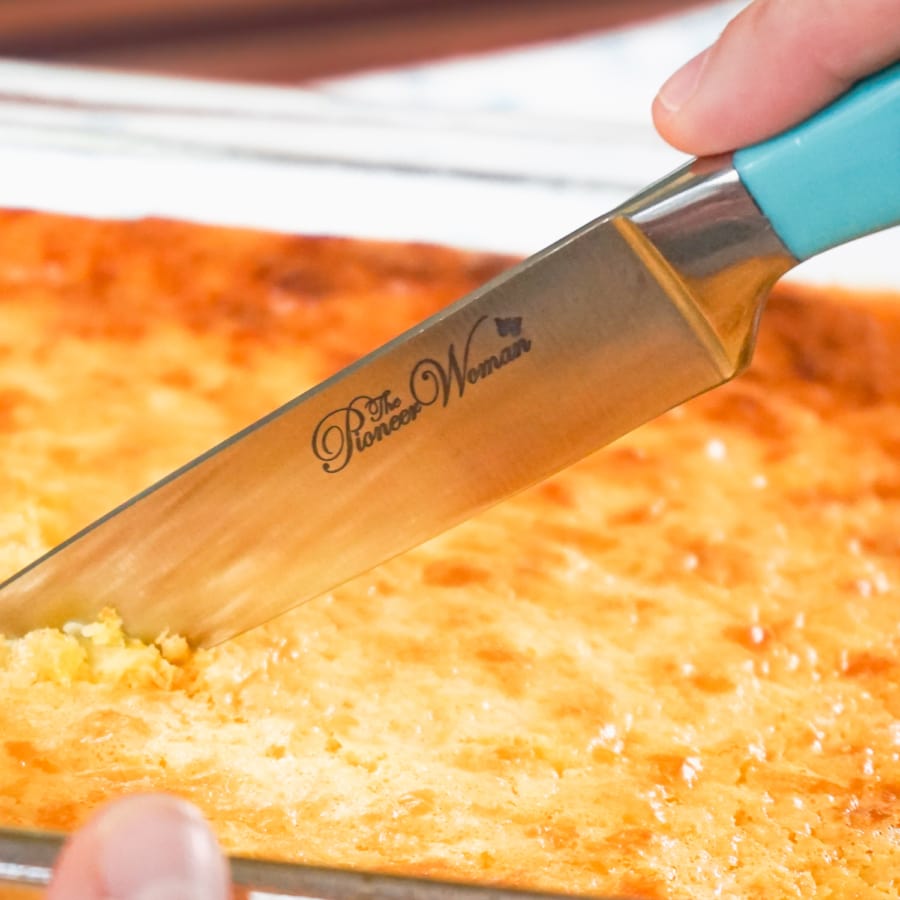 Serve and Enjoy Your Corn Soufflé
I personally love topping mine with my homemade Honduran Mantequilla Rala. It's our version of sour cream but I hate to compare it to sour cream since it's oh so much tastier and better.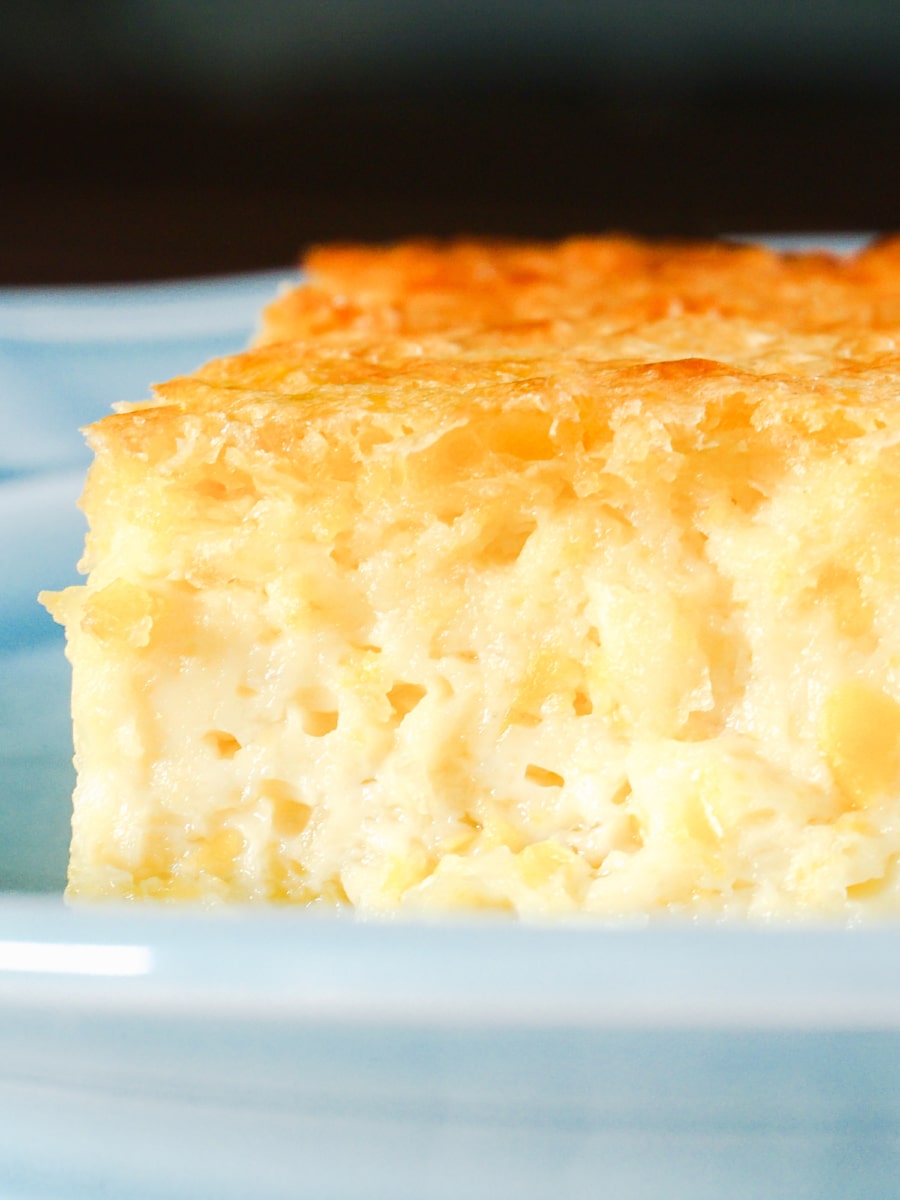 I've been lucky to also find a pretty good equivalent at HEB. Just a dollop of this on my corn soufflé and it's perfection!
Corn Soufflé
A SWEET, CREAMY, CUSTARDY CORN CASSEROLE
This easy and delicious corn soufflé is so creamy and smooth. It uses simple ingredients and makes for a wonderful side dish to any meal.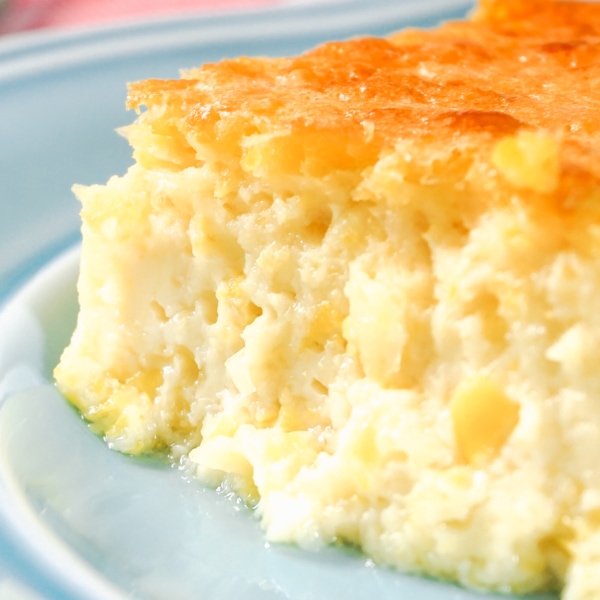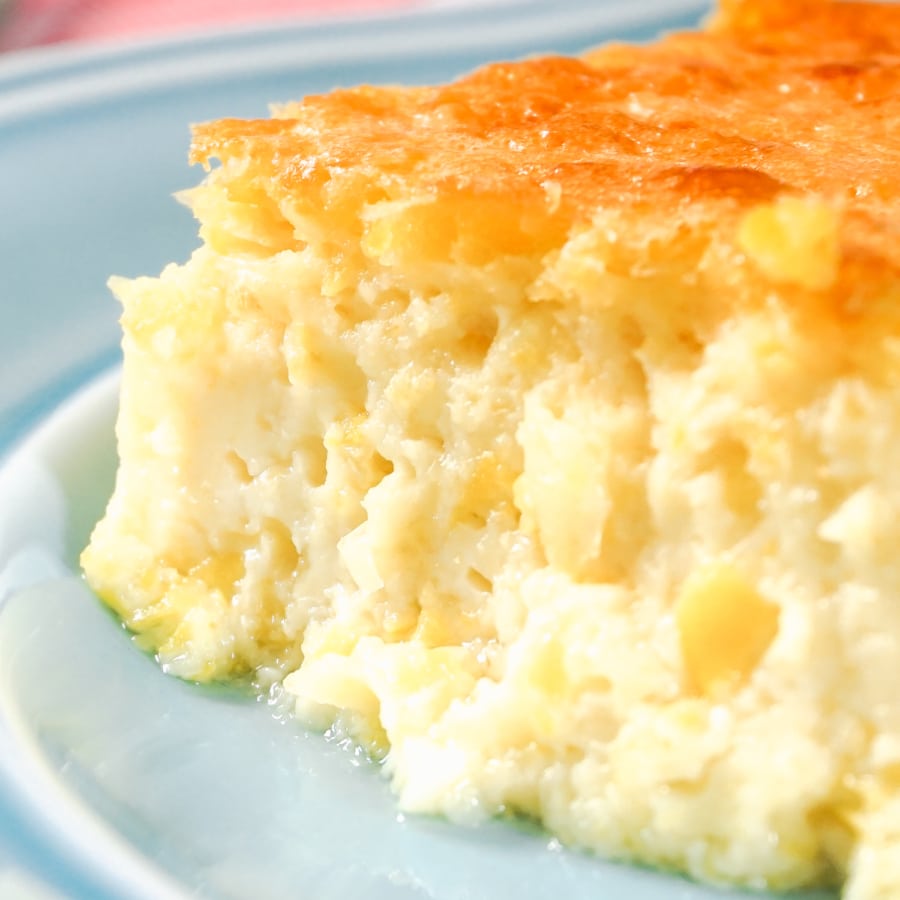 Instructions
Preheat oven to 350°.

Melt the butter, drain the corn, and then put all the ingredients in a blender and blend together.

Pour into a greased 8×11.5 (2 qt) baking dish and bake for approximately 55 minutes or until golden on top.

Serve and enjoy this wonderful corn soufflé!
Nutrition Facts
Calories: 333kcal | Carbohydrates: 36g | Protein: 7g | Fat: 18g | Saturated Fat: 10g | Cholesterol: 115mg | Sodium: 373mg | Potassium: 332mg | Sugar: 23g | Vitamin A: 670IU | Vitamin C: 3.7mg | Calcium: 159mg | Iron: 0.7mg