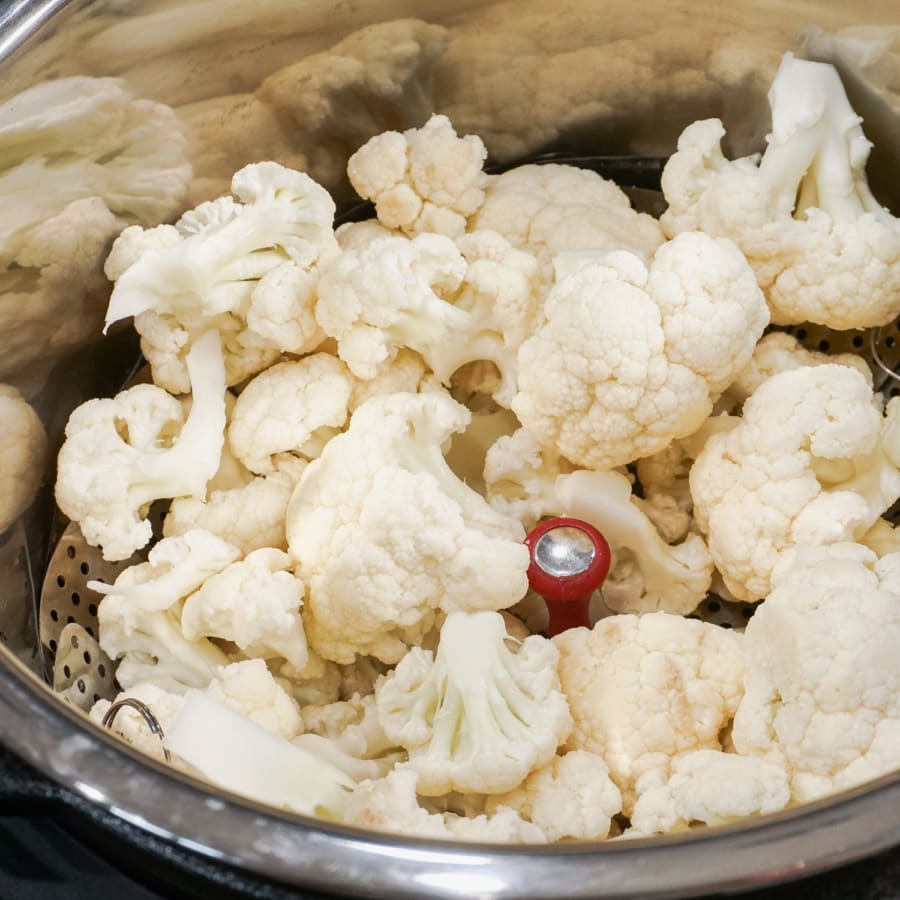 Making cauliflower in the Instant Pot is super fast, easy, and convenient! It's one of those things you will never cook on the stovetop again once you try it in the Instant Pot.
My kids have always loved broccoli, so when they were little we told them cauliflower was white broccoli! That did it!
This post contains affiliate links. For more information, see my disclosure.
They love cauliflower just as much and to this day they still call it white broccoli! (They know it's not, they just keep calling it that!)
No Fuss Cauliflower
It's as simple as tossing your cauliflower into a steamer basket, adding water, and sealing your pot! No need to watch a boiling pot, or worry about under or overcooking your cauliflower. It's a no-fuss side you can enjoy in minutes.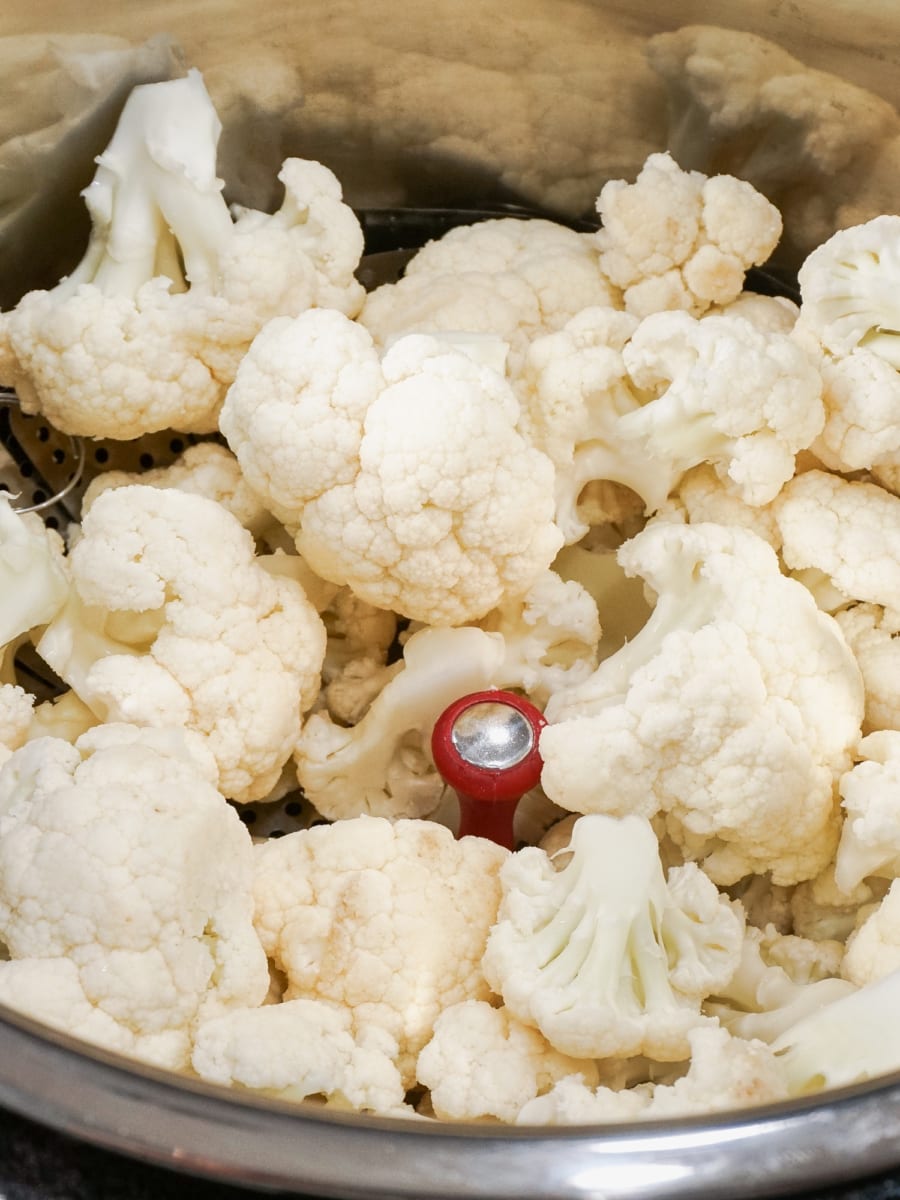 Perfect Cauliflower in "No Time"
The secret to perfect cauliflower in the Instant Pot?
Well, just like broccoli in the Instant Pot, the secret is cooking it for zero minutes. That's right, zero minutes!
You set your pot for zero minutes and then do a quick pressure release. The Instant Pot will cook or steam the cauliflower to perfection while your pot is coming up to pressure.
Essential Items
Here are some essential prep tools, utensils, and appliances I used to make this recipe.
Featured Items
Here is a list of the products featured in this post or products similar to those featured in this post:
28 Must-Have Instant Pot Accessories
Make sure to check out my Ultimate List of Instant Pot Accessories! I've included everything you could ever need to help make your pressure cooking quicker, easier, and even more convenient.
A Perfect Fast and Healthy Side to Any Meal
So if you're looking for a healthy side for your entrée, then look no further than steamed cauliflower. In my opinion, it tastes delicious by itself, but you may want to add salt, pepper, garlic, butter, or whatever suits your fancy! Either way, it's a perfect addition to any meal!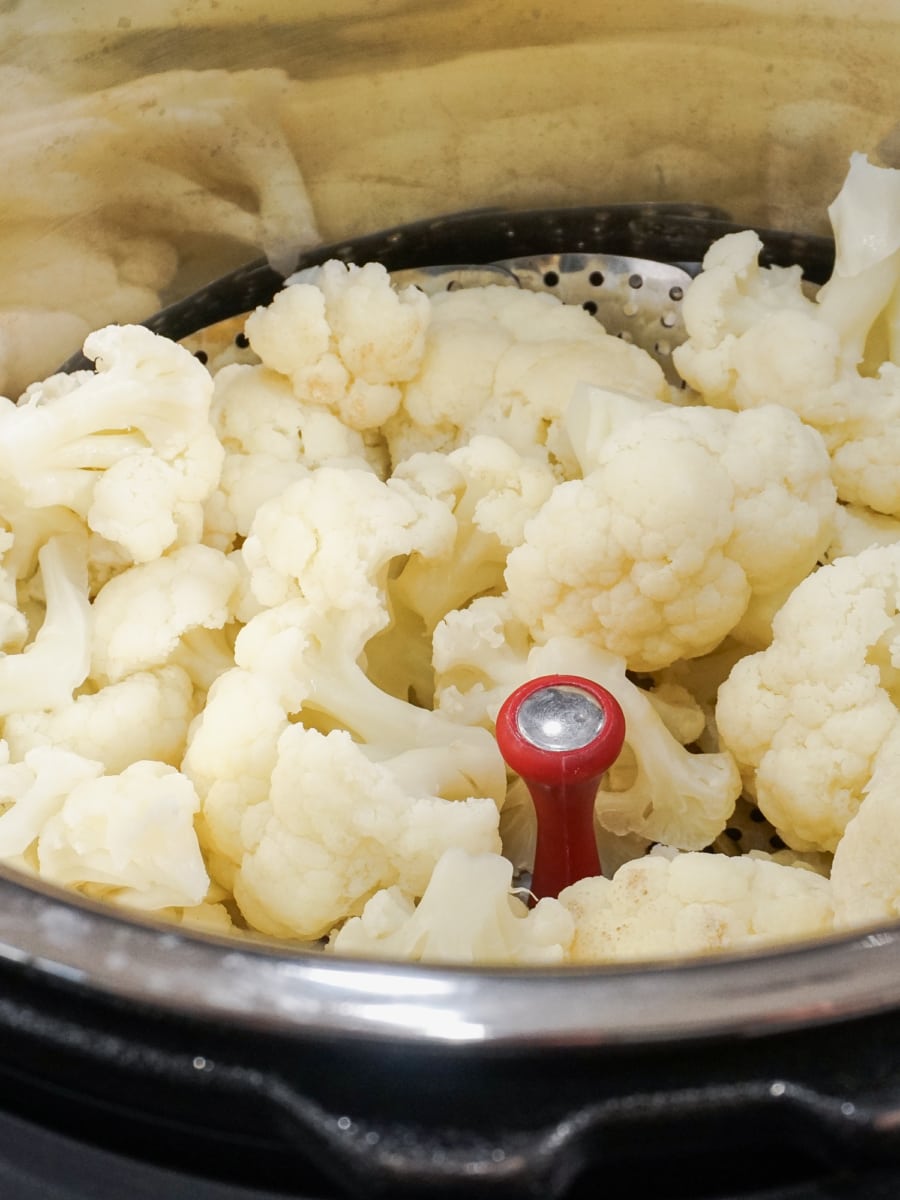 Most of the time we eat our cauliflower plain. Once in a while though, when we want to indulge, we make this amazing loaded mashed cauliflower. It's definitely a treat!
Cauliflower is a common side dish at our house, and now that we make it in the Instant Pot, it's so much easier and faster to get it on the table.
Now it's your turn to give cauliflower in the Instant Pot a try!
I've also included some tips and serving suggestions below the recipe card to help you make Instant Pot Cauliflower even more delicious.
Zero-Minute Instant Pot Steamed Cauliflower
PERFECTLY STEAMED CAULIFLOWER FLORETS
The absolute quickest way to get perfectly steamed cauliflower every time.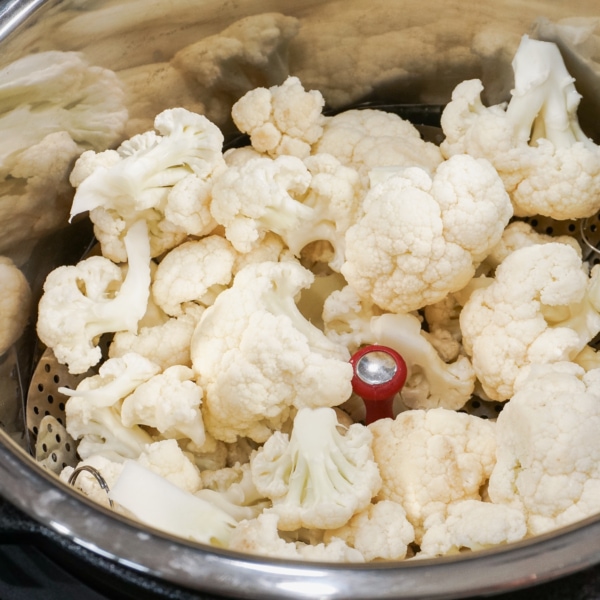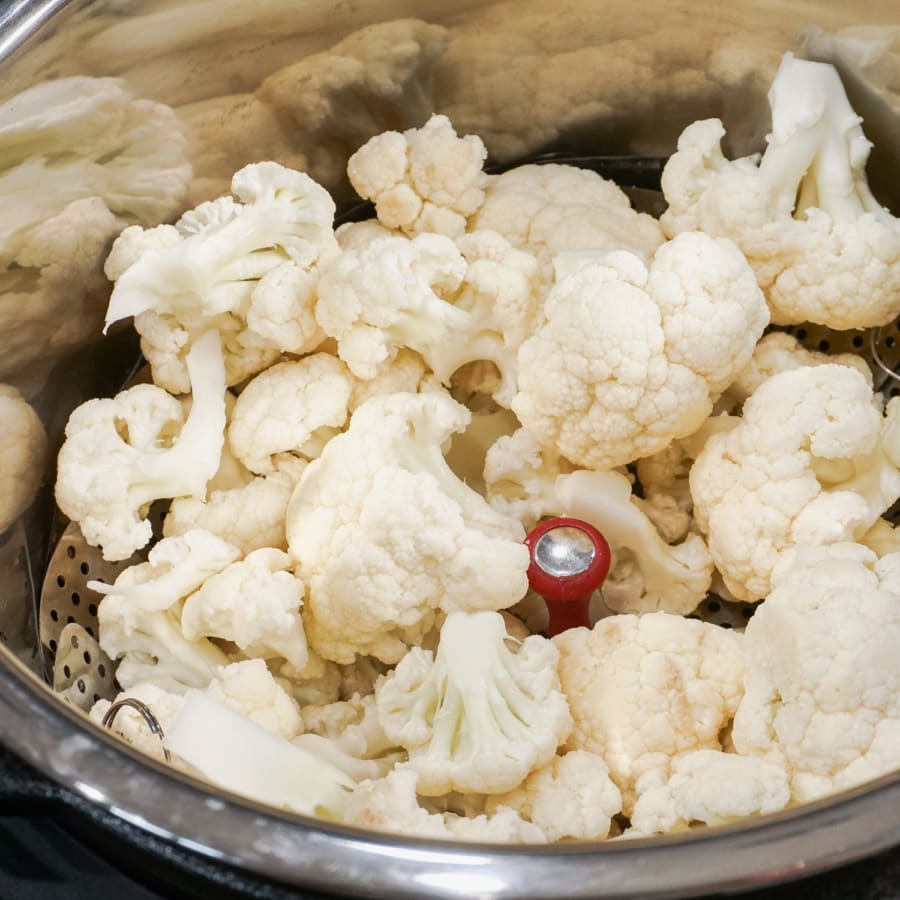 Instructions
Add the cauliflower florets to the Instant Pot using a steamer basket or the trivet.

Add ½ a cup of water to the Instant Pot, close the pot and set the pressure release valve to 'Sealing'.

Set the pot to 'Manual' or 'Pressure Cook' High Pressure for 0 minutes.

Once the Instant Pot comes to pressure and beeps, perform a Quick Pressure Release (QPR) and immediately release the pressure.

After the pressure has been released and the pin drops, open the pot and immediately remove the cauliflower.

Rinse the cauliflower for 5-10 seconds under cool water to prevent it from overcooking.

Season with salt and pepper to your liking.
Nutrition Facts
Calories: 17kcal | Carbohydrates: 3g | Protein: 1g | Sodium: 21mg | Potassium: 214mg | Fiber: 1g | Sugar: 1g | Vitamin C: 34.7mg | Calcium: 16mg | Iron: 0.3mg
Notes
Works in all pot sizes. This recipe works in all Instant Pots including the 3-quart, 6-quart and 8-quart.
Tips & Tricks
Don't skimp on the rinse. Once the Instant Pot has completed the cooking time and fully released the pressure, immediately remove the cauliflower from the pot and rinse under cool water. This will slow down the cooking process and keep the cauliflower from overcooking.
Give it an ice bath. Alternatively, you can completely halt the cooking process by plunging the cauliflower into ice water.
Works in all pot sizes. This recipe works in all Instant Pot sizes.
Serving Suggestions
Toss with butter and garlic. Toss this cauliflower with melted butter and a clove of minced garlic to make it even more tasty.
Make it a tasty salad. Toss with a white wine vinegar, olive oil, minced garlic and parsley for a tangy treat.
Turn it into a casserole. Place the cauliflower florets in a baking dish, dollop some sour cream over the cauliflower, sprinkle the top with a handful of cheddar cheese and some bacon bits, then bake at 425° until the cheese starts to bubble. Yum!
Make my loaded casserole. Alternatively, you can try my loaded mashed cauliflower casserole. It requires a little extra steaming time to make the cauliflower soft enough to mash into a creamy consistency. You'll find the complete instructions in this recipe.