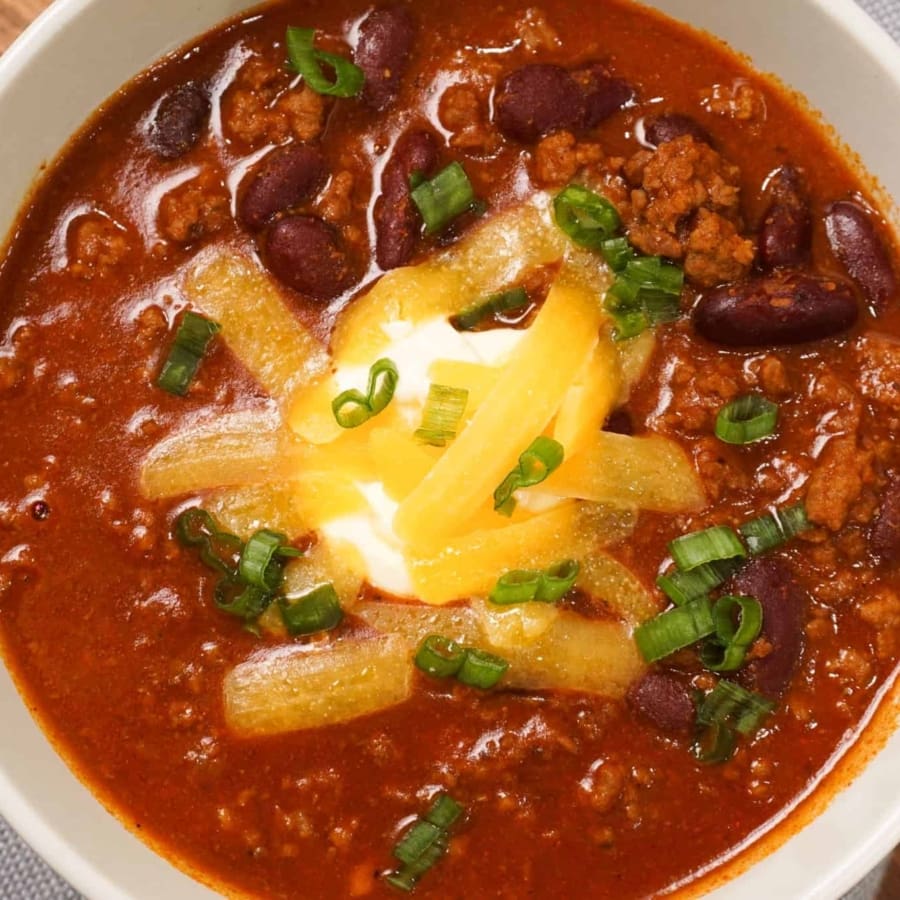 Nothing like a warm bowl of delicious chili beans! My entire family loves chili and even my 7-year-old asks for us to make it often. It's one of those bring the family together kind of meals!
This post contains affiliate links. For more information, see my disclosure.
The Great Chili Debacle
My husband Ryan, who is amazing at cooking, has been making chili for years. We have even hosted a few parties where we served his chili, which he made in huge pots to make enough for everyone.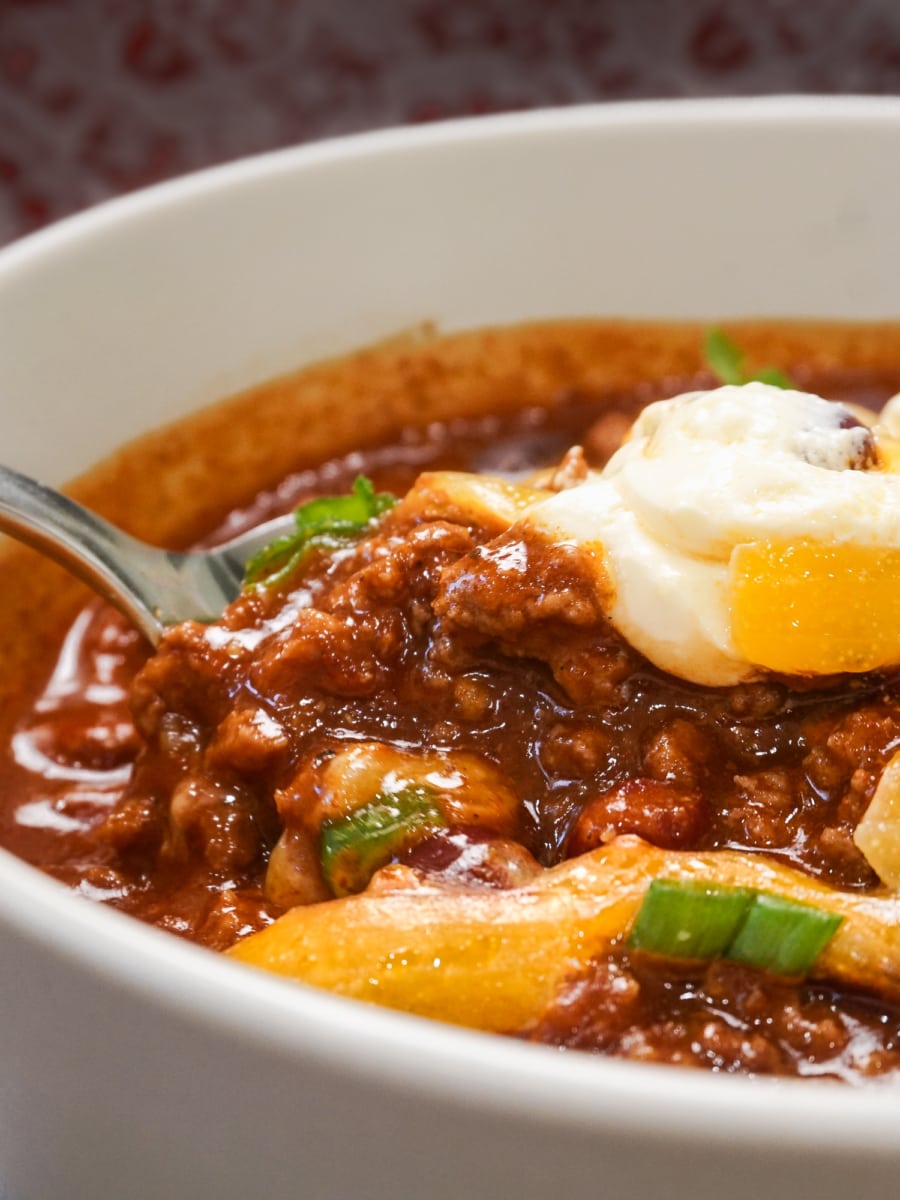 Funny story – we once had a chili party and a few more people showed up than had RSVPed. We ended up running out of his famous chili and had to go to the store to buy some pre-made canned chili. Oh, the horror!
It forever went down in history as the Cooper Chili Debacle. They won't let us live it down!
Real Texas Chili Never Has Beans!
This is a hotly contested debate. There is a group Texas chili die-hards that get up in arms any time Texas chili and beans are mentioned in the same breath. They can even get so worked up about this hotly contested issue to the point of hurling insults toward anyone opposing their viewpoint. One must tread lightly with these ardent defenders of the "no-bean" side of the argument. Their primary grievance is that a true Texas chili never has beans in it! Period!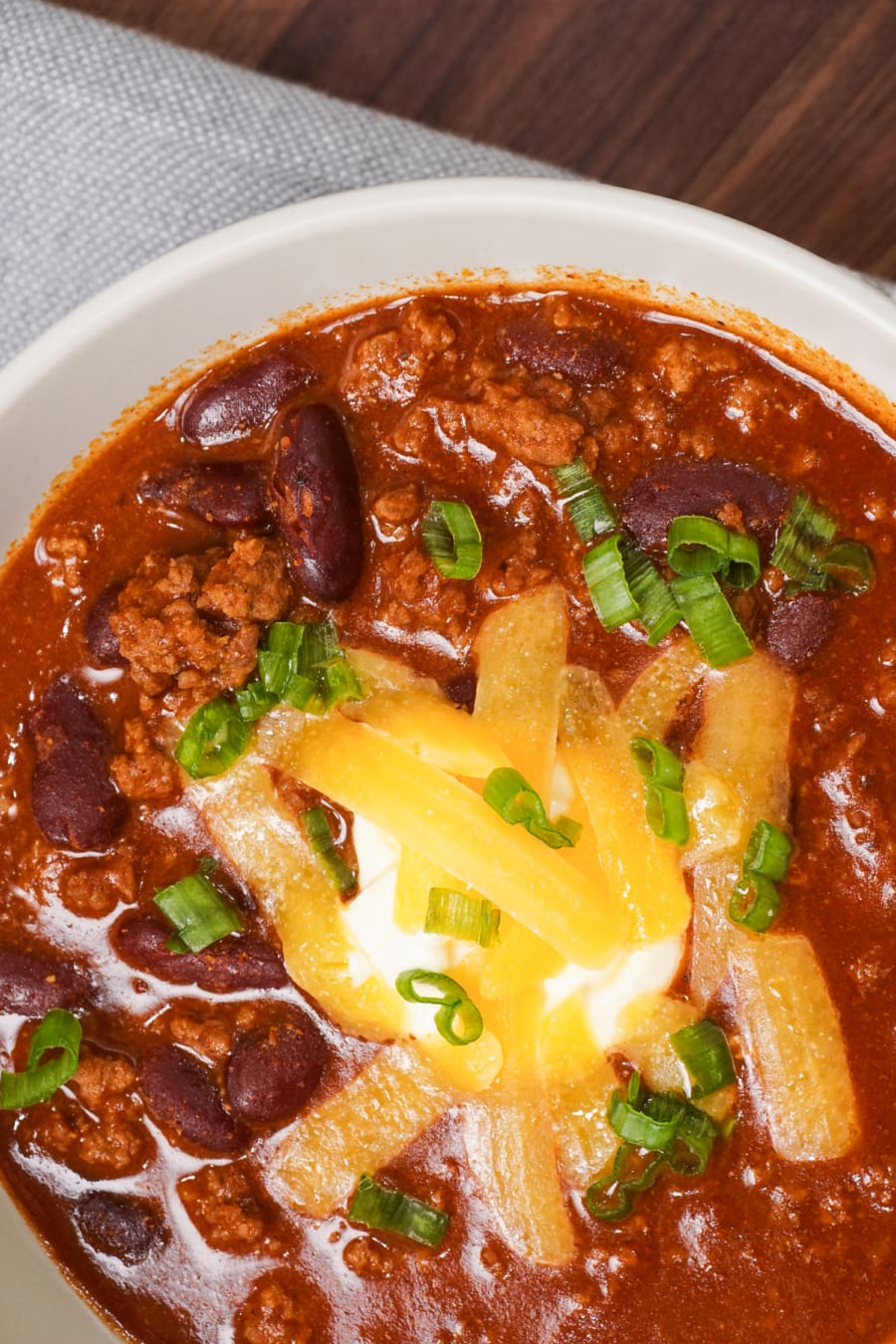 To that I'd like to question: why not? or, better yet – who said so?
Those on the "pro-bean" side of the issue will state that the majority of chili recipes have beans in them, so what's the big deal?
So, what's the answer?
Can a true Texas chili have beans in it?
In the true rebellious spirit of the Lone Star State I'd like to say: Yes, of course, a Texas chili can have beans!
To learn more about the history of this "pro-beans" versus "no-beans" debate check out this great article from Texas Cooking and this one from Southern Living.
What side of the debate are you on? Let me know in the comments below.
Essential Items
Here are some essential prep tools, utensils, and appliances I used to make this recipe.
Featured Items
Here is a list of the products featured in this post or products similar to those featured in this post:
Fast & Easy But Packed With Flavor
This recipe for Texas Chili Beans is so easy even beginners can impress a crowd with it. The flavor is amazing but it won't take you all day to make it.
Ryan's original chili takes him a few hours and he makes it with dry beans. For the blog, I wanted to come up with a fast version of his chili. So we went to work in the kitchen and succeeded.
Trust me, Ryan worked his magic and came up with this faster version. He did not sacrifice one ounce of taste. In fact, he mentioned he would never make it the old way again. At least until the kids moved out! Haha!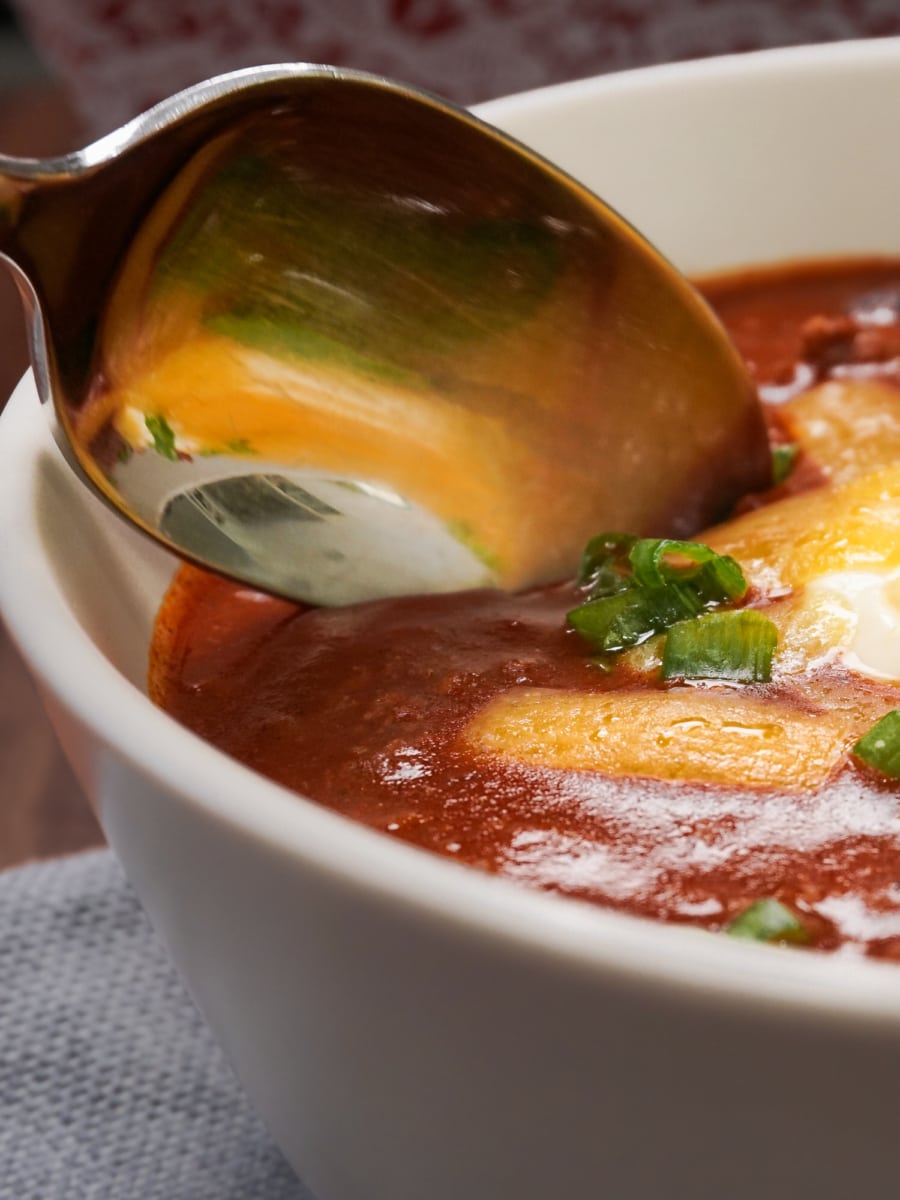 These Texas Chili Beans Will Knock Your Socks Off
This Chili is amazing! The spices in it will knock your socks off! (It'll clear your sinuses like any good chili would!) Even so, this won't stop you from scarfing down a bowl in a matter of minutes.
The kids, especially the little one, were so happy that we figured out a faster and easier way to make daddy's chili. He now insists that we come up with an Instant Pot version of the chili. That little one is demanding I tell ya! But sure enough, it's in the works!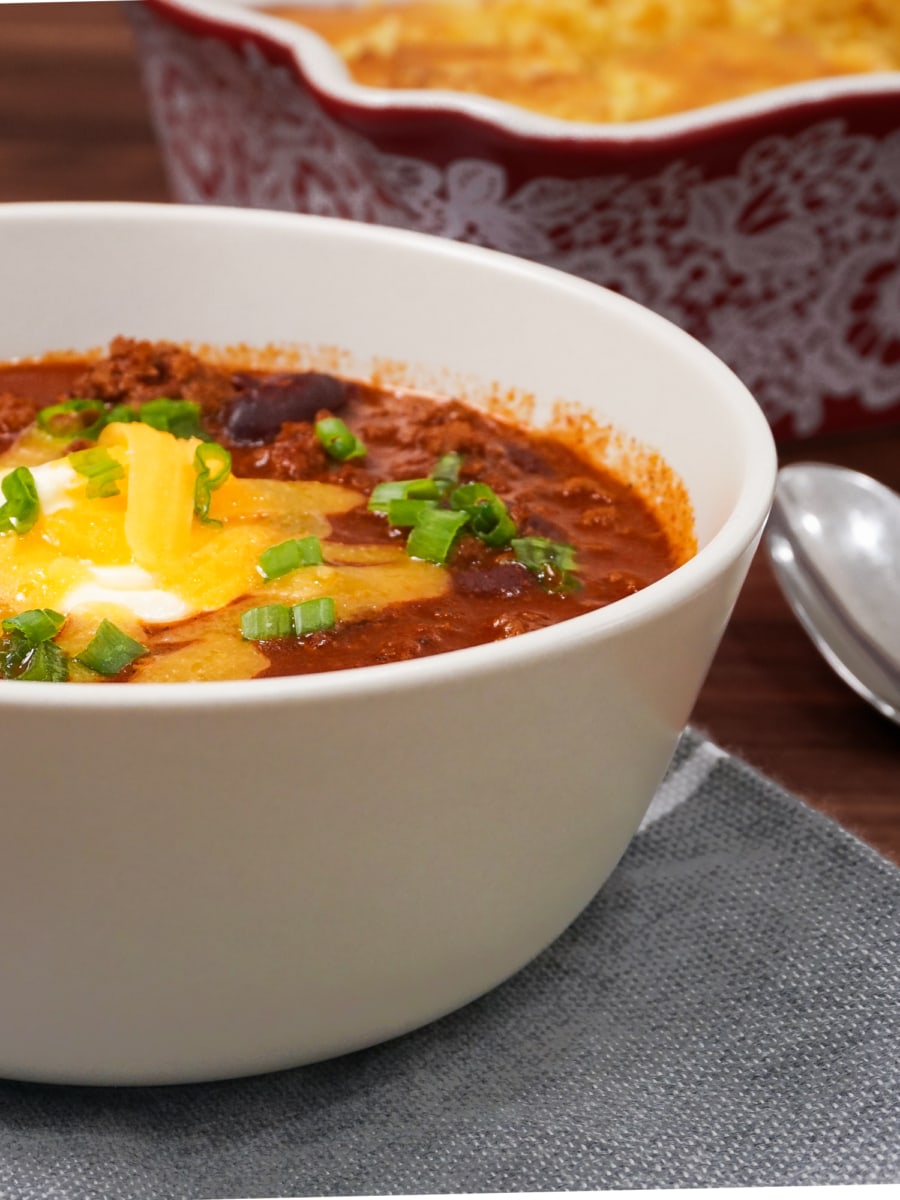 Now it's your turn to give these chili beans a try!
I have included some tips and tricks below in the recipe card to help you make this delicious chili recipe even better.
Check Out These Other Great Recipes
Texas Chili Beans
STOVETOP CHILI MADE WITH RED KIDNEY BEANS, GROUND BEEF, AND A BLEND OF CHILI SPICES
You'll love this stovetop chili because it's fast and easy to make. Your family will love it because it tastes great.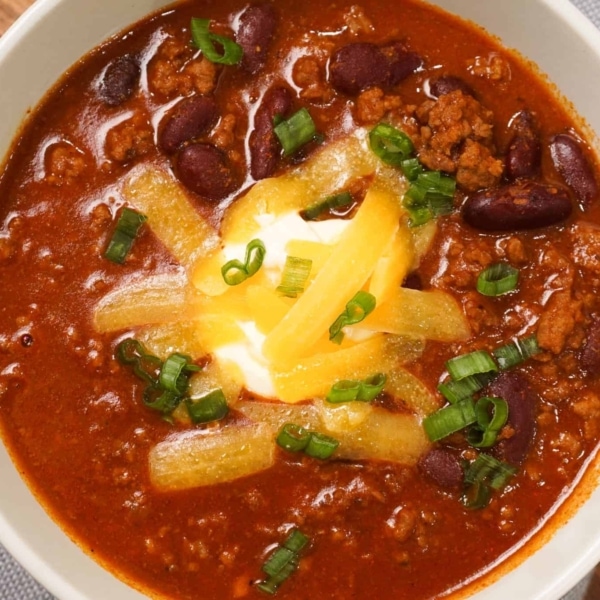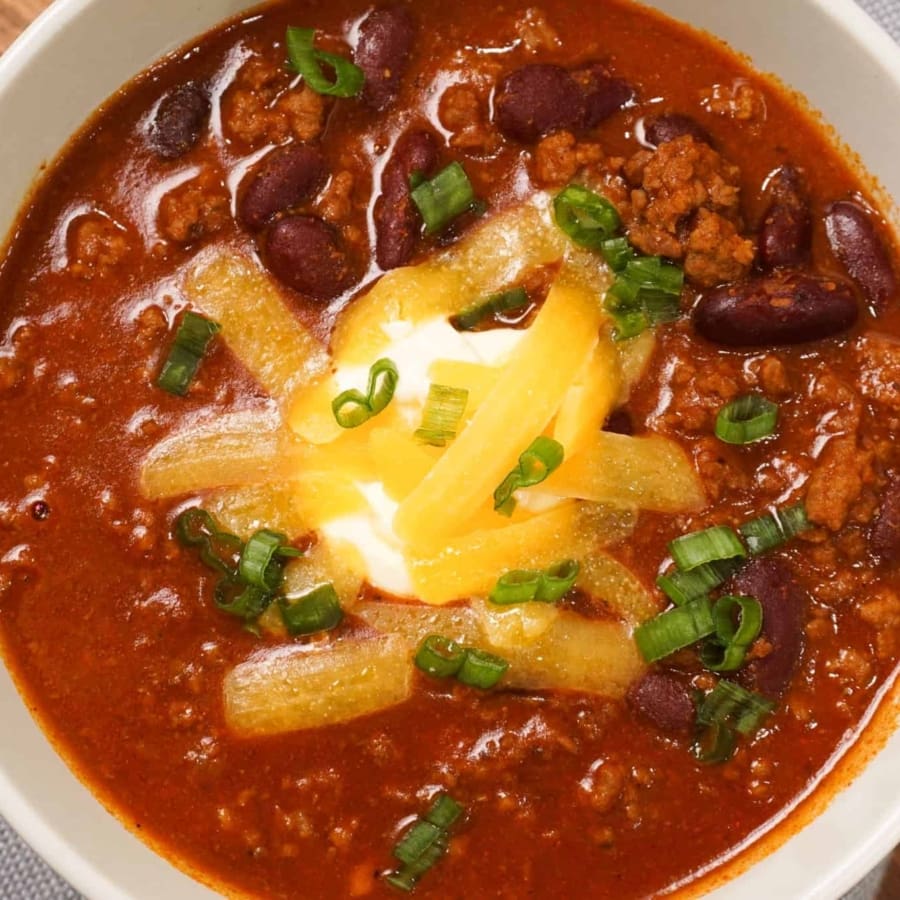 Instructions
Sauté the ground beef in a large stockpot over medium-high heat until lightly browned.

Add the minced garlic and sauté for another 2 minutes.

Reduce the heat and add 1 cup of water to the ground beef and then add all of the spices (chili powder, cumin, salt, pepper), flour, and tomato paste. Mix well.

Add the two cans of beans. Note: adding the beans with the liquid that is in the cans will add more flavor to the chili but it will also add more sodium. If you want more flavor, then do not rinse the beans. If you want to reduce the sodium in the recipe, then I'd recommend rinsing the beans.

Add the remaining water and mix all of the ingredients together.

Set to medium-high heat and allow the pot to come to a rolling boil.

Once the chili has started to boil, reduce the heat to a simmer and continue cooking for 30 minutes or until the chili reaches your desired consistency.
Nutrition Facts
Serving: 1bowl | Calories: 152kcal | Carbohydrates: 4g | Protein: 16g | Fat: 7g | Saturated Fat: 3g | Cholesterol: 49mg | Sodium: 749mg | Potassium: 398mg | Sugar: 1g | Vitamin A: 220IU | Vitamin C: 3.3mg | Calcium: 23mg | Iron: 2.5mg
Tips & Tricks
To rinse or not to rinse. That is the question, right? Should you rinse the beans or not? Well, we rinsed them for this recipe because we like to control how much sodium we are putting in our recipes. Most canned beans come with a fair amount of sodium added but you can find some low-sodium versions. But, here's the thing, that juice that the beans are soaking in is super flavorful. So, if you don't mind the extra sodium, go ahead and dump the cans of beans in the pot without rinsing. It'll boost the flavor of the chili.
Omit the beans. Leave the beans out and you'll have the perfect topping for chili dogs, chili cheese fries, and Frito pie. Yum!
Spice it up even more. You can spice this recipe up even more by doubling the amount of chili powder. My hubby's original recipe actually calls for double the chili powder but we had to tone it down so that my little one could handle it. Every once in a while, we'll make a batch of the original recipe. It's oh so good and oh so spicy.
Give the flavor an even bigger boost. We used ground sirloin for this recipe which offers a great balance of being both lean and tasty. However, if you want to boost the flavor even more, I'd suggest that you use ground chuck which is a fattier ground beef and offers the best flavor.
Serving Suggestions
Top with extra goodies. We like to top our chili with shredded cheddar cheese (we're in love with this cheese right now), a dollop of sour cream, and chives. My hubby also likes to add a few slices of avocado to his.
Serve with a side of cornbread. Nothing goes better with chili than cornbread and my Texas Wildfire Cornbread complements this chili perfectly.