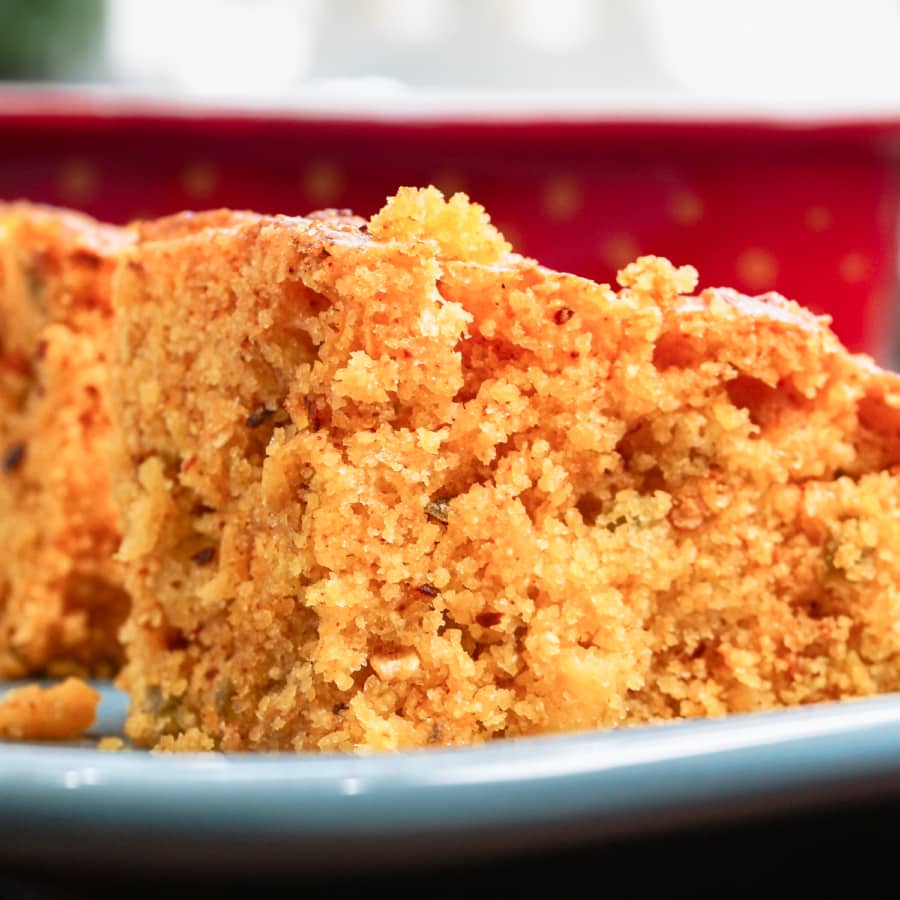 Cornbread is the perfect companion to so many dishes. It's a southern staple and I'm so glad it came into my life when I moved to Texas! I'm now the kind of person that cannot have a bowl of chili unless it's accompanied by a great piece of warm cornbread.
This post contains affiliate links. For more information, see my disclosure.
Keeping it Simple
Ryan has a fantastic skillet cornbread he makes completely from scratch every Thanksgiving. Everyone loves it!
Once in a while, though, I like to take a cornbread mix and put a twist on it.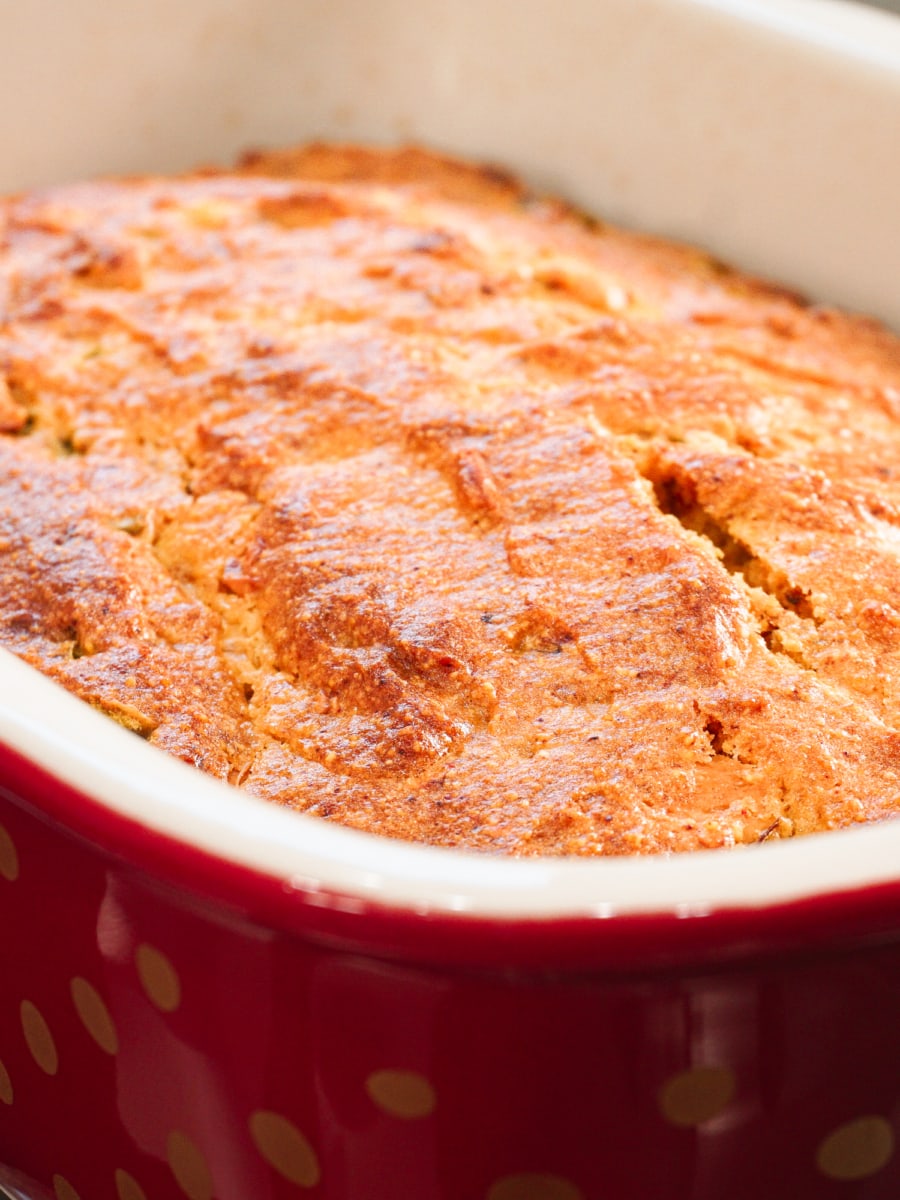 As you probably know by now, I like to keep things easy in the kitchen. So, I buy a quality mix and add some simple ingredients to make it special. In this case, I was looking to create a deliciously spicy cornbread!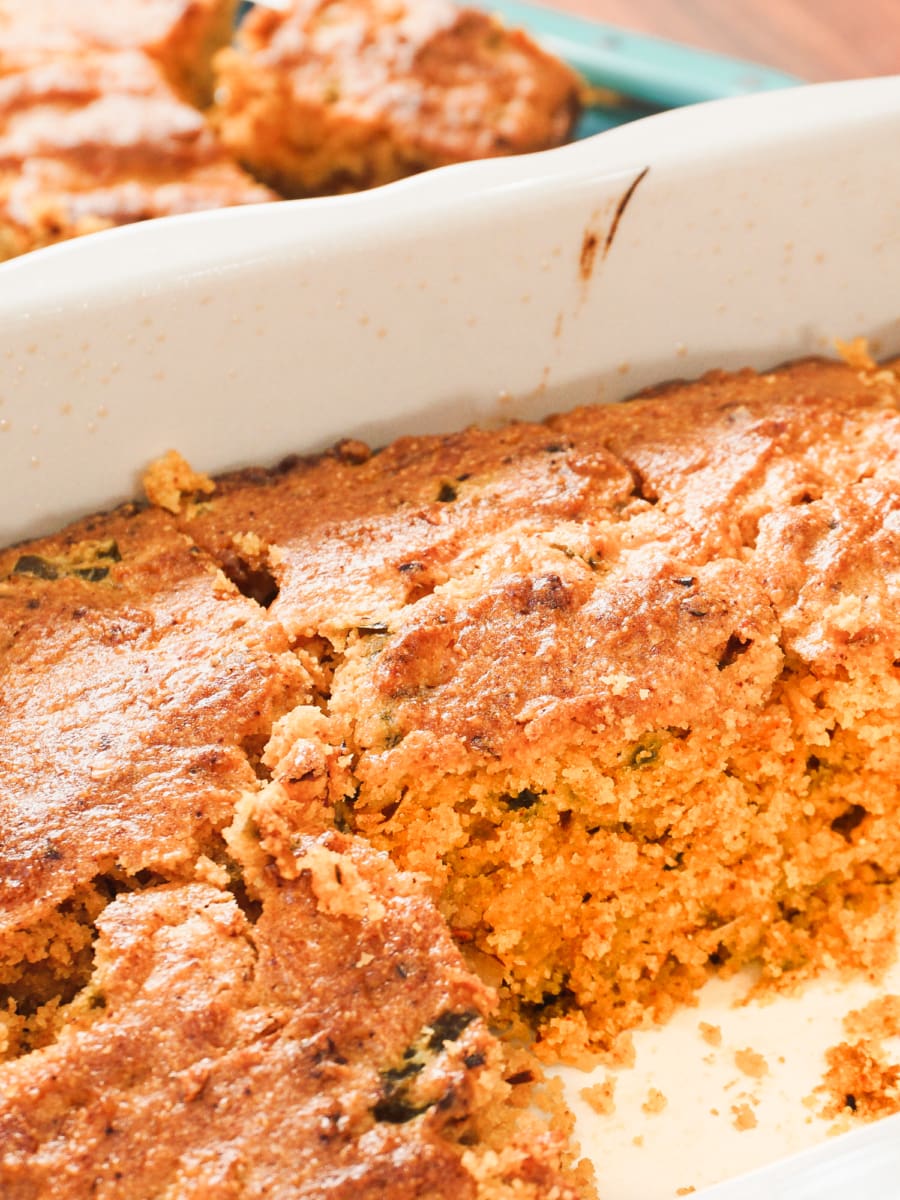 Adding a Spicy Kick to a Southern Favorite
As good as a plain traditional cornbread is, I tend to enjoy it with a kick! The only problem I have when I make cornbread with a kick is that I tend to eat more of it by itself instead of as a side dish!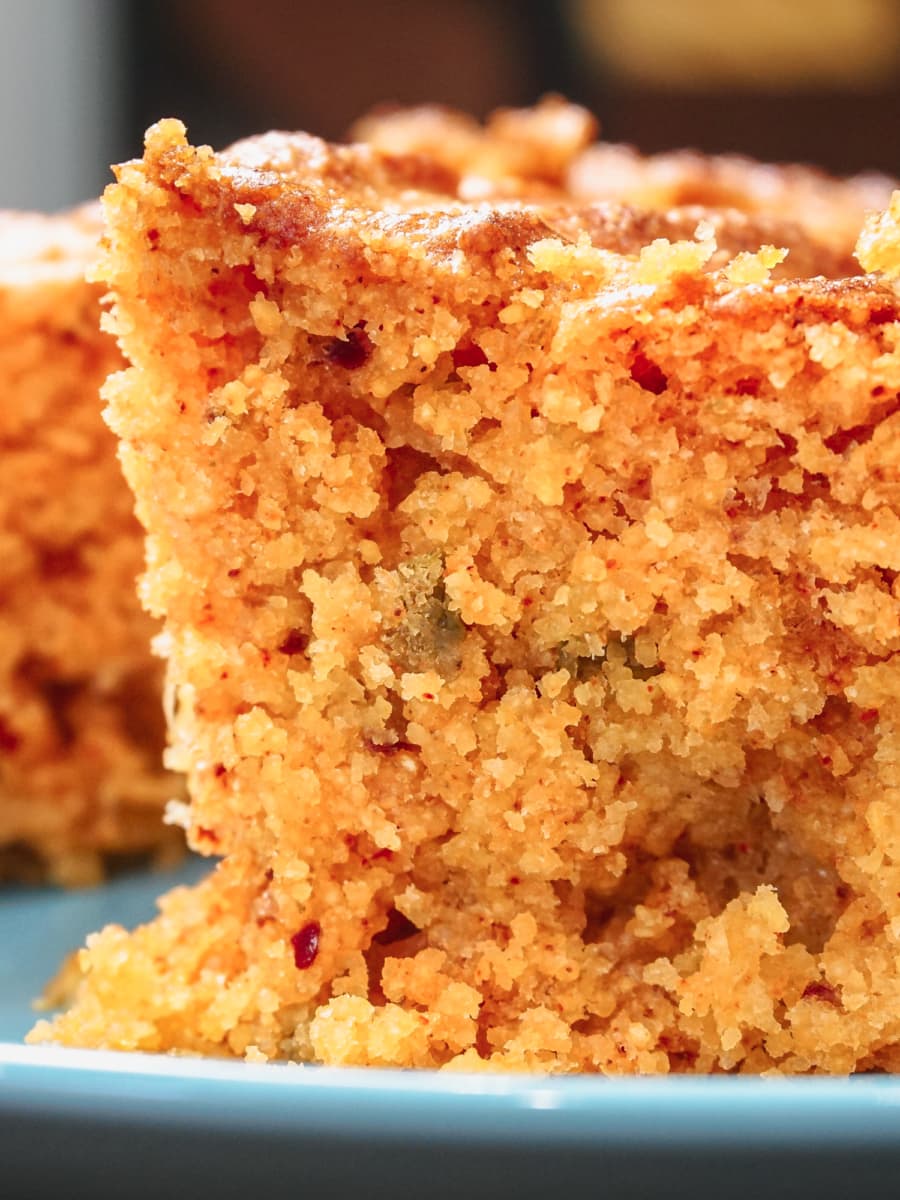 This Texas Wildfire Cornbread definitely has some spice to it. It's so easy to make and other than the mix, it only requires a few extra ingredients.
I love using Fleischmann's Simply Homemade Cornbread Mix because of its simple ingredients. You can still use this recipe with your own favorite mix or even with any from-scratch cornbread.
Essential Items
Here are some essential prep tools, utensils, and appliances I used to make this recipe.
Prep Tools & Utensils
Here are the prep tools and utensils that you'll need:
Featured Items
Here is a list of the products featured in this post or products similar to those featured in this post:
A Delicious and Spicy Texas Cornbread
This Texas Wildfire Cornbread is the perfect combination of sweet and spicy. It's perfectly fluffy and the taste of jalapeños is on point!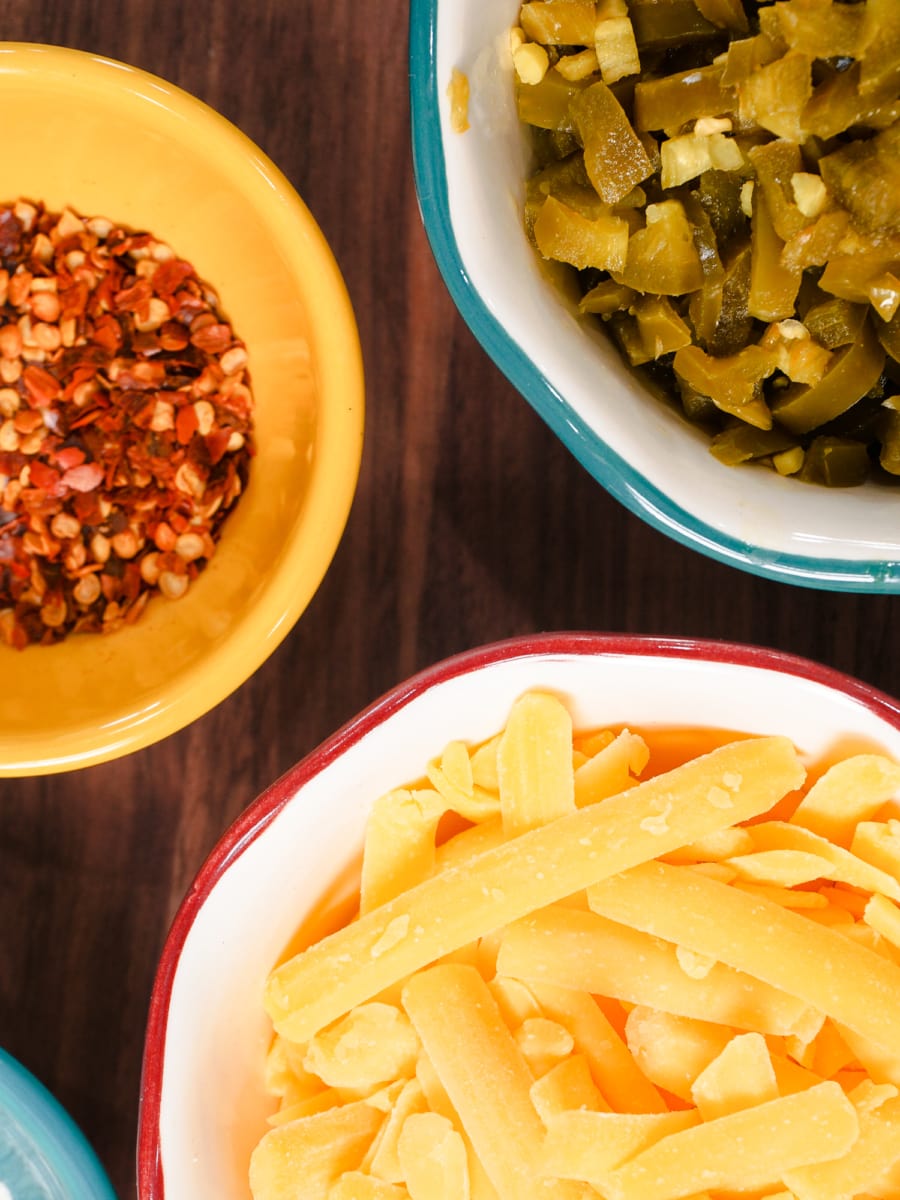 My family really loves this recipe, with the exception of my littlest who doesn't really eat super spicy foods. All my other kids are pros at spicy foods! My husband takes the cake though, he can eat spicy food better than most Hispanic people!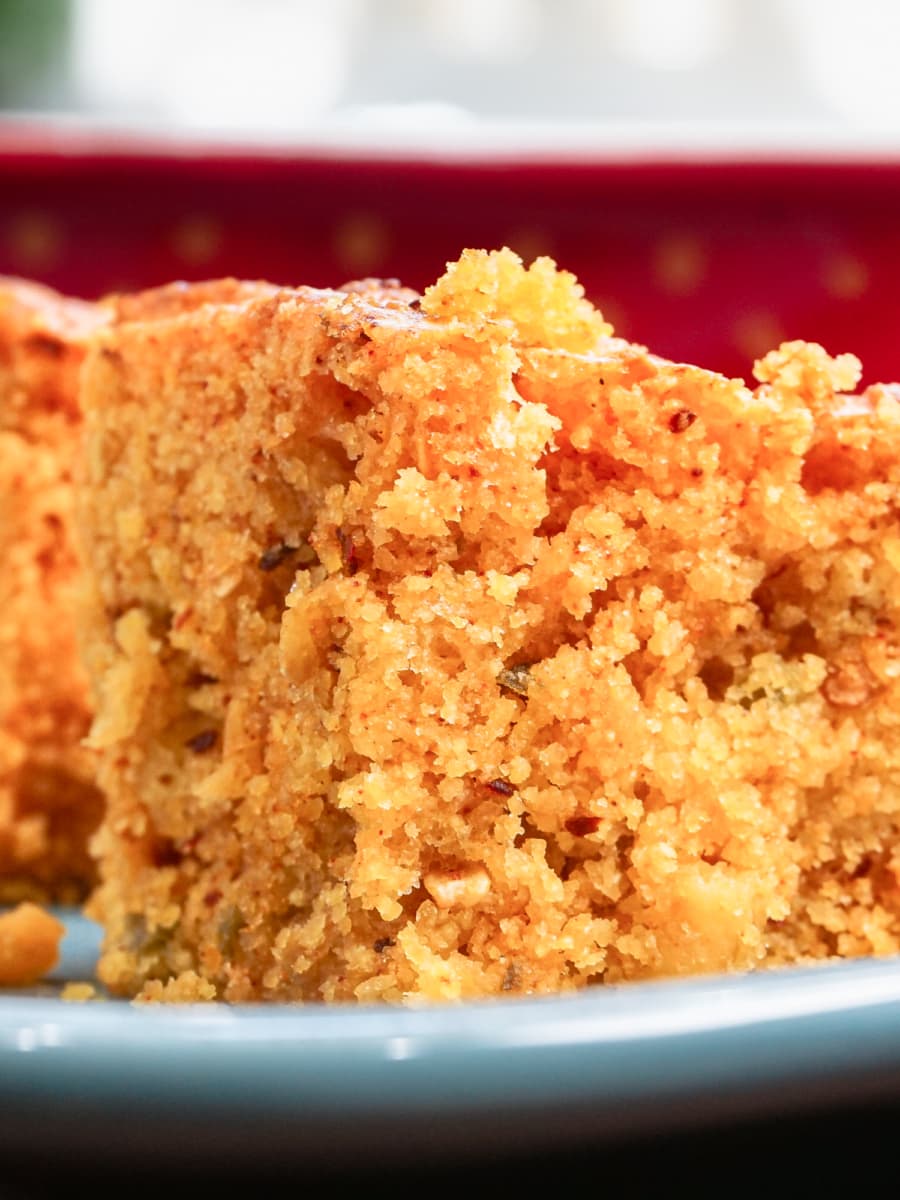 Now it's your turn to give this wonderful recipe a try!
I have included some tips and tricks in the recipe card to help you make this amazing recipe even better.
Check Out These Other Great Recipes
Texas Wildfire Cornbread
SPICY CORNBREAD MADE WITH BUTTERMILK, JALAPEÑOS, CHEDDAR CHEESE, AND SPICES
What do you get when you take an old Southern favorite and add a bit of Texas attitude to it? This spicy wildfire cornbread.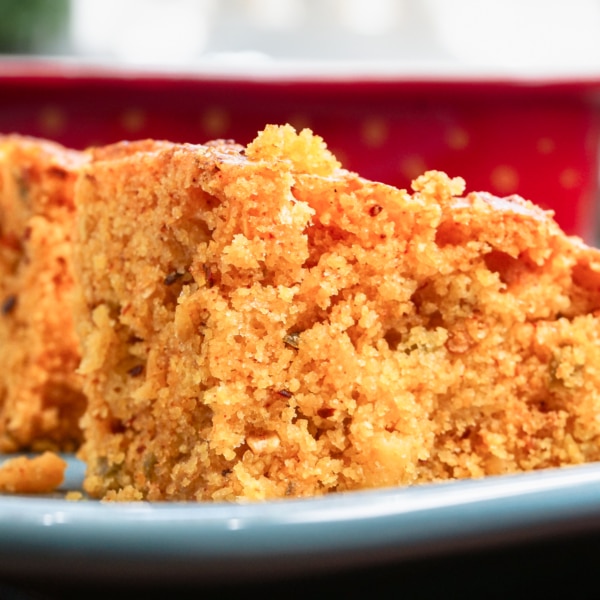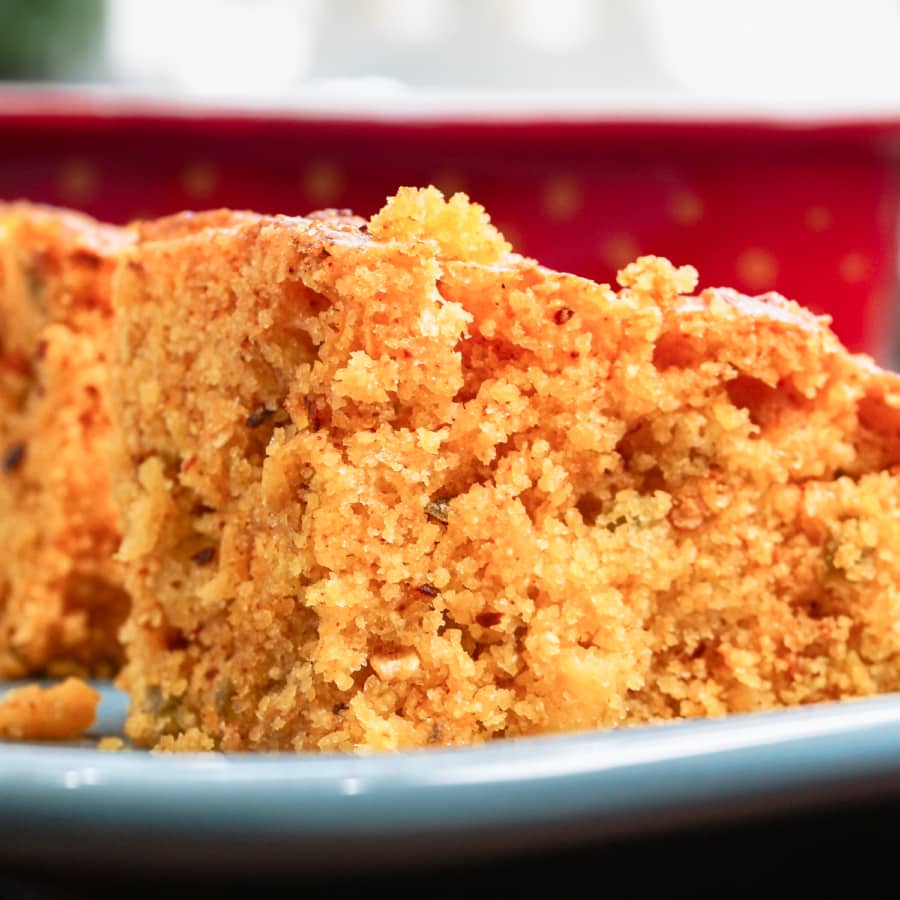 Instructions
Preheat oven to 375°.

Add the cornbread mix, buttermilk, butter and egg in a mixing bowl and stir until all ingredients are fully mixed.

Mix in the jalapeños, cheese, red pepper flakes and chili powder into the cornbread mixture.

Spray an 8″ x 11″ baking dish with cooking spray and pour the cornbread mixture into it.

Bake for 40 minutes.
Nutrition Facts
Calories: 250kcal | Carbohydrates: 23g | Protein: 5g | Fat: 15g | Saturated Fat: 7g | Cholesterol: 51mg | Sodium: 561mg | Potassium: 130mg | Fiber: 2g | Sugar: 7g | Vitamin A: 1140IU | Vitamin C: 0.8mg | Calcium: 105mg | Iron: 1.4mg
Tips & Tricks
Make it extra corny. Add some whole kernel corn to give this cornbread a bigger and better corn taste. Add ½ – 1 cup of any kernels: fresh, canned, or frozen.
Any cornbread mix will do. The Fleischmann's Simply Homemade cornbread mix that I use in this recipe is awesome. It's the closest to homemade you can get in a box. It tastes great and is so easy to make, but many other cornbread mixes will work. Just make sure to pick a mix that does NOT already contain milk or eggs.
Make it from scratch. What tastes better than boxed cornbread mix? Cornbread made from scratch! But sometimes, I just don't have time for that. However, when I do have some energy and some minutes to spare, a good from scratch cornbread is always my preference. When using a from scratch recipe, make sure to omit any duplicate ingredients like the eggs and milk.
Serving Suggestions
Serve with a bowl of chili. Nothing pairs better with chili than cornbread. So, serve this cornbread alongside a warm bowl of my Texas Chili Beans or my Instant Pot Chili.
Butter it up. Cornbread is best when it's buttered up so go ahead and spread your favorite butter on top.
Enjoy it on its own. This cornbread is so good that I'll just cut a slice, butter it up and have it by itself.