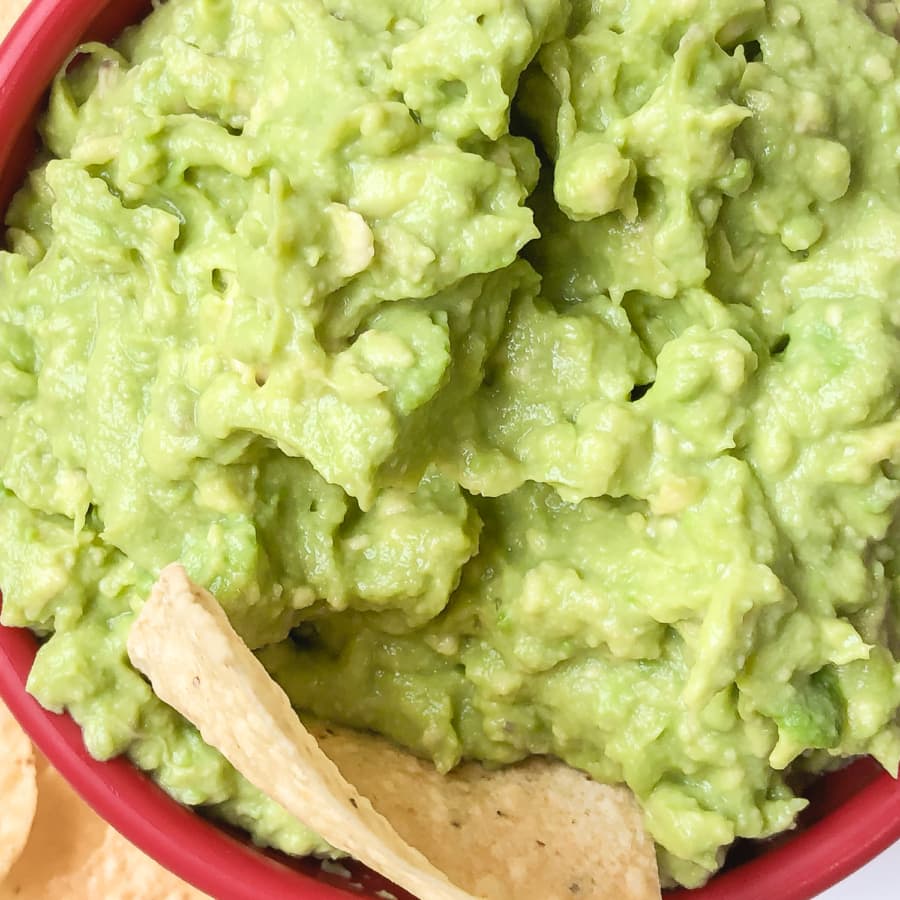 SAVE THIS RECIPE
Don't you love the table-side fresh guacamole you can order at restaurants? We sure do! Well, now you can make your own fresh homemade guacamole with a few simple ingredients and a minimal amount of time.
This post contains affiliate links. For more information, see my disclosure.
Quick Homemade Guacamole
This easy homemade guacamole recipe will be a new favorite in your home! We've been making it for years and it never lasts for very long! It's so simple, yet so perfect!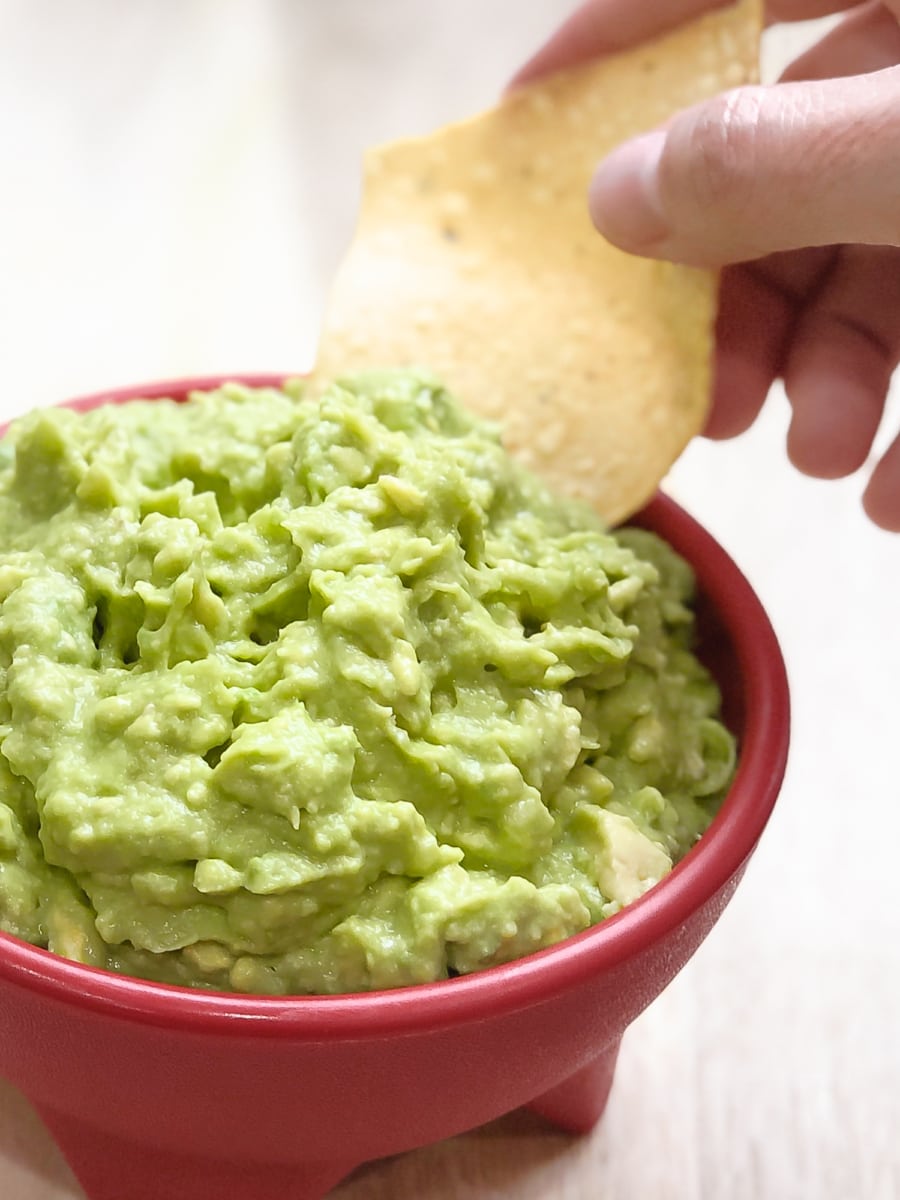 In about 5 minutes you can have a creamy and delicious homemade guacamole your family and friends will devour. It doesn't get better than that!
Ingredients for Homemade Guacamole
You will, of course, need about 5 avocados. You'll want to be sure they are nice and ripe when you buy them. The way I check for this is to press my thumb lightly on the skin. If it's hard, it's not ripe enough. If it's mushy, it's no good. If it gives just a little bit then it's perfect.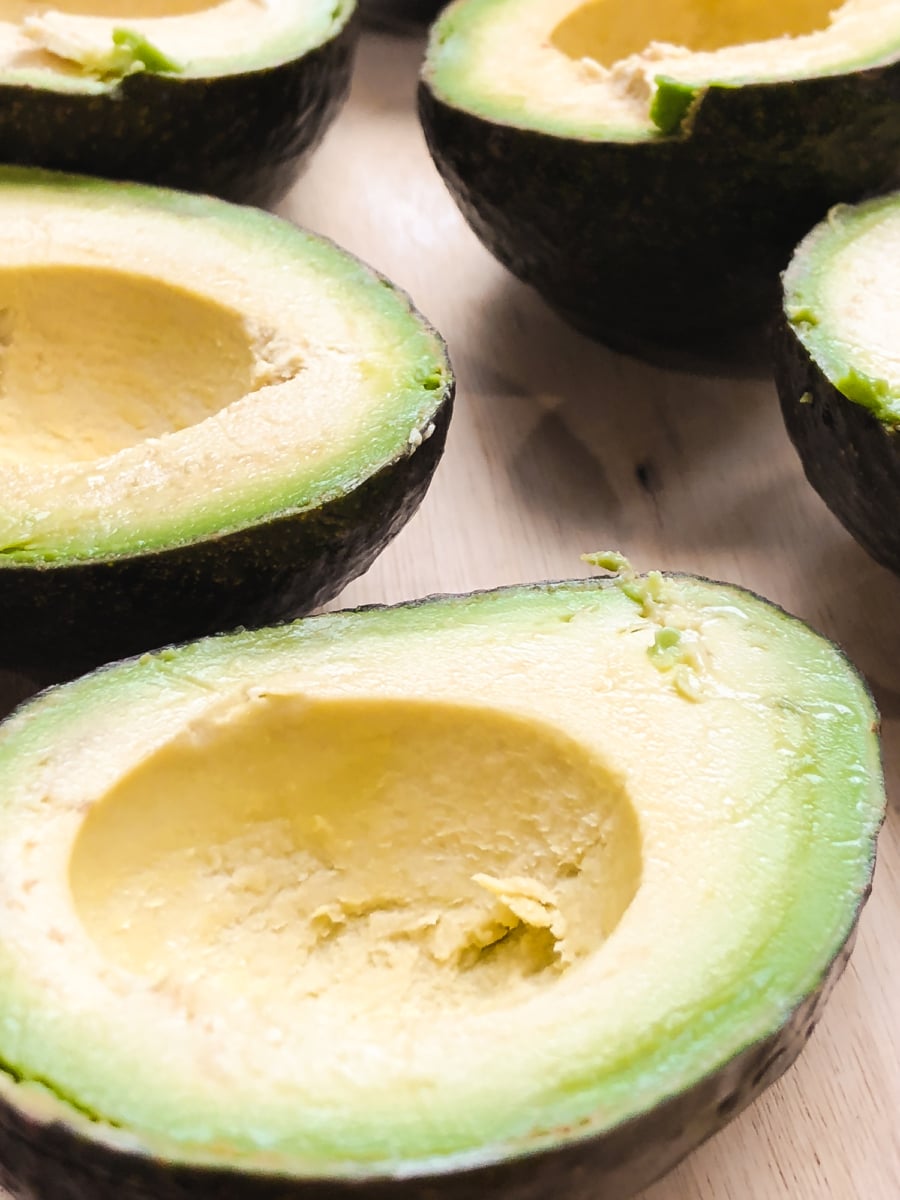 Other than the avocados, you'll need a fresh lemon, some garlic cloves, and salt. That's all it takes to make some amazing, fresh homemade guacamole! My kids prefer simple guacamole like this one. This is why I always make my homemade guacamole with no tomatoes or onions.
How Can I Serve Homemade Guacamole
The obvious answer to this question is with chips. But there are so many other ways you can use this simple homemade guacamole recipe. We love to use it as a spread on sandwiches, especially breakfast sandwiches, like avocado toast.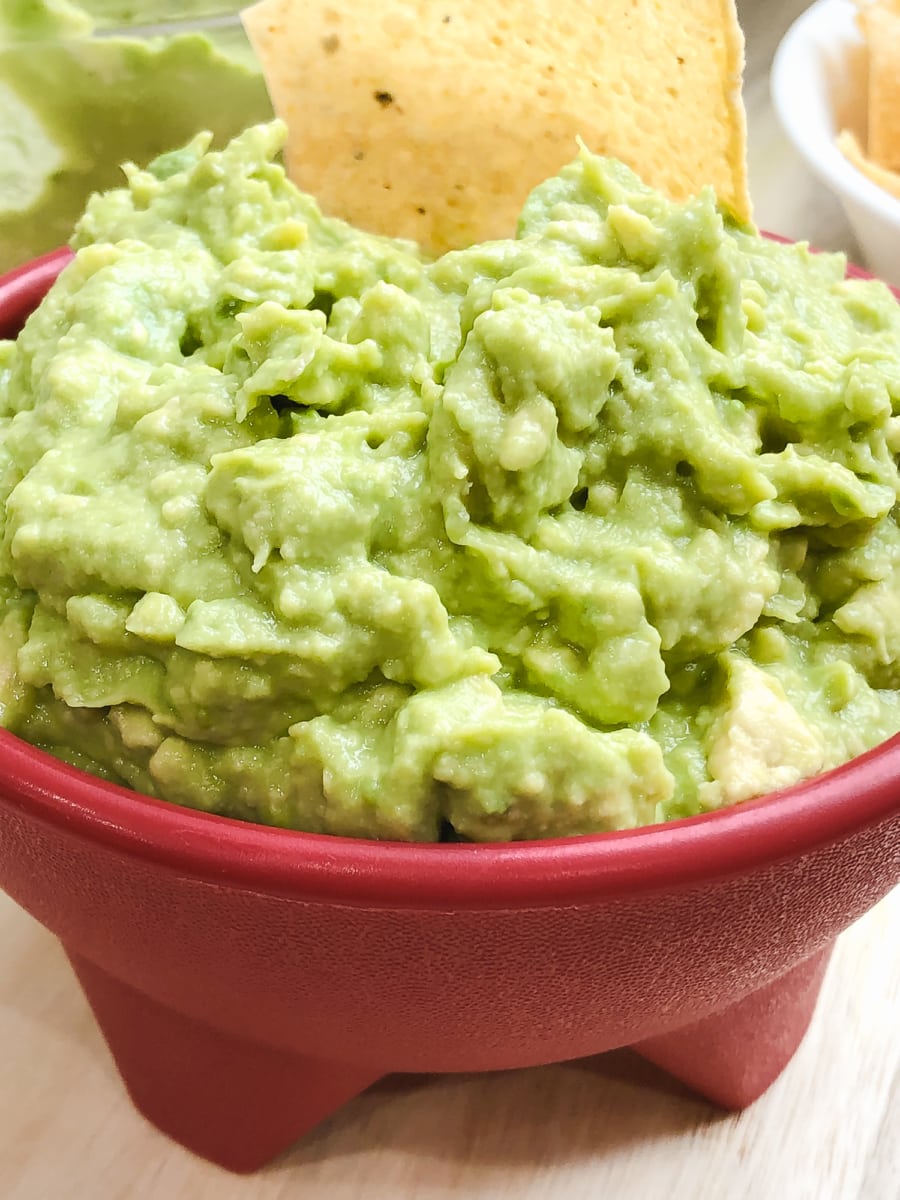 We also love using it on chicken wraps, tacos, burritos, and topping our salsa chicken tacos with it. The possibilities are endless. I especially love the fact that it's a great healthy option for my kids!
Essential Items
Here are some essential prep tools, utensils, and appliances I used to make this recipe.
Featured Items
Here is a list of the products featured in this post or products similar to those featured in this post:
I am certain you will love this quick and easy homemade guacamole as much as we do! Let me know in the comments below when you try it!
Homemade Guacamole
RIPE AVOCADOS, MINCED GARLIC, AND FRESH SQUEEZED LEMON JUICE
This is the BEST homemade guacamole recipe! This guacamole is so fresh, easy to make, and absolutely delicious. Perfect with tortilla chips, on tacos, burritos, and more. It's time to get the party started!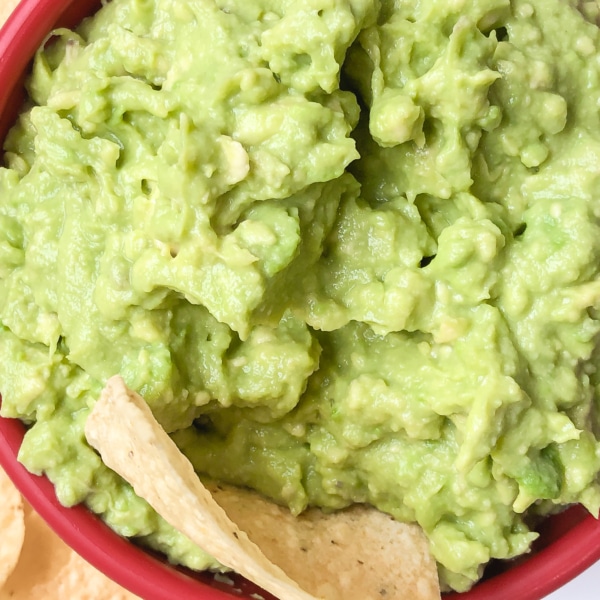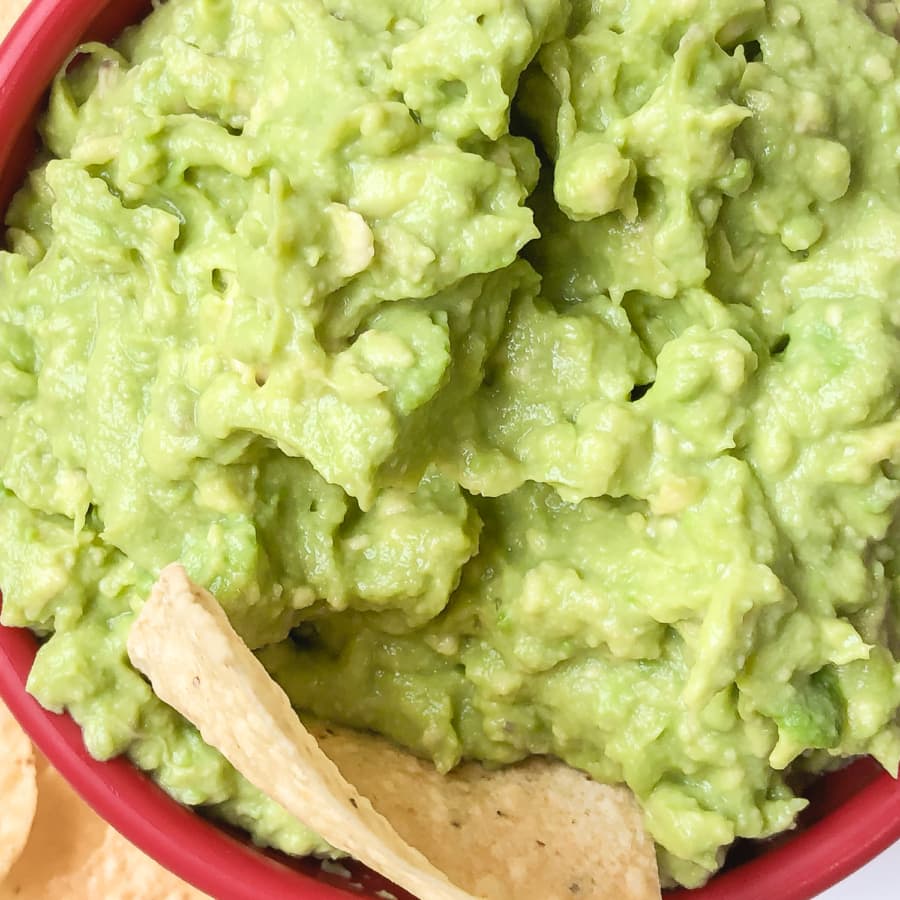 Instructions
Use a small paring knife to halve and pit the avocados and, using a spoon, scoop the flesh of the avocados into a medium-sized mixing bowl.

Halve the lemon and then squeeze the juice from it into the mixing bowl. Next add the minced garlic, and salt to the bowl.

Using a fork, mash the avocado to your desired consistency while mixing all the ingredients together.

Serve and enjoy!
Nutrition Facts
Calories: 207kcal | Carbohydrates: 12g | Protein: 3g | Fat: 18g | Saturated Fat: 3g | Sodium: 155mg | Potassium: 632mg | Fiber: 9g | Sugar: 1g | Vitamin A: 185IU | Vitamin C: 20mg | Calcium: 21mg | Iron: 0.8mg