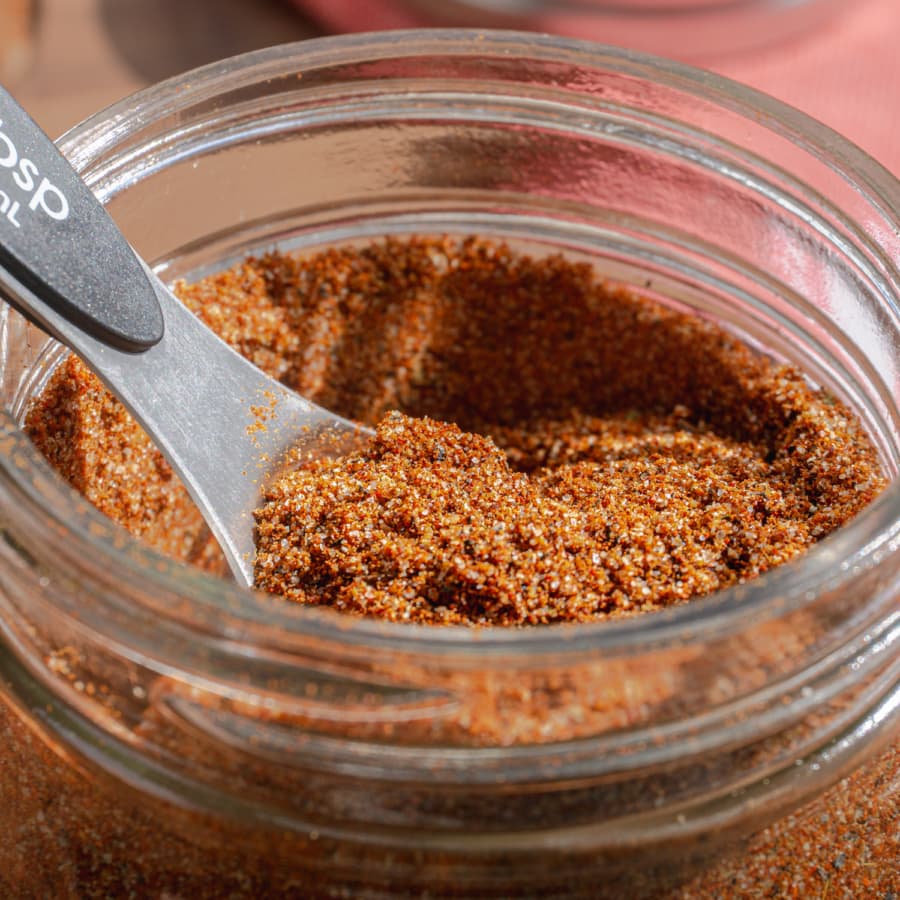 SAVE THIS RECIPE
Taco Seasoning is a staple at our house. We use it for taco meat, taco pasta, chicken breasts, taco soup, and even for preparing a whole chicken. I used to only buy the store-bought taco seasoning mix packets or bottles, but not anymore! After making my own homemade taco seasoning recipe there was no turning back.
This post contains affiliate links. For more information, see my disclosure.
DIY Taco Seasoning
There's nothing like knowing exactly what goes into your food. When it comes to Taco Seasoning, we know that most store-bought packets have some extra ingredients we can do without. I'm not saying they shouldn't be used. I'm all about easy and they sure come in handy sometimes.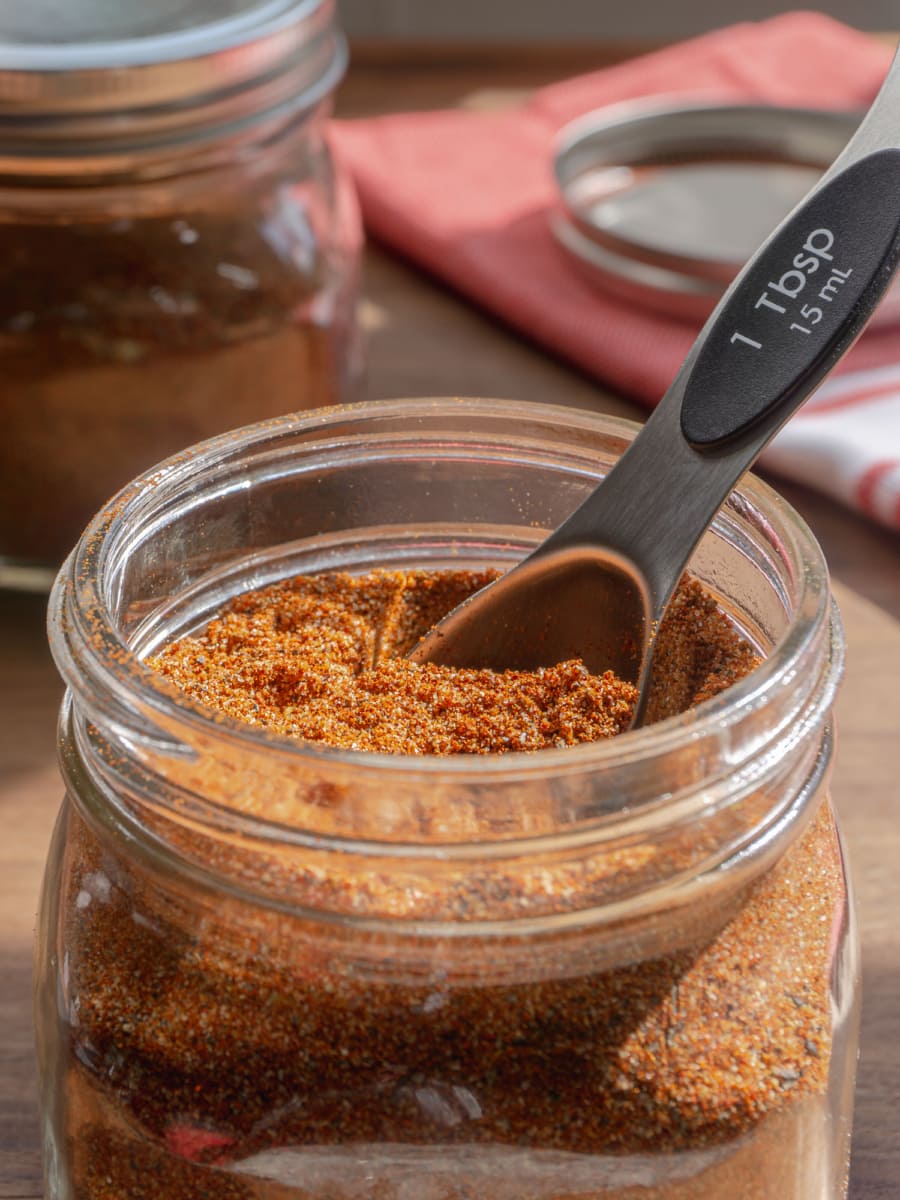 It's so easy to make homemade taco seasoning, though. The ingredients you'll need are probably spices you already have in your pantry. So yes, a good seasoning packet from the store like McCormick Taco Seasoning or Old El Paso Taco Seasoning will always be a go-to when I'm in a pinch. But after you try my easy taco seasoning recipe, you'll always want to have a big batch on hand!
Essential Items
Here are some essential prep tools, utensils, and appliances I used to make this recipe.
Featured Items
Here is a list of the products featured in this post or products similar to those featured in this post:
How to Make Taco Seasoning
All you need is a few common spices, a big glass bowl or a gallon Ziploc bag, and a couple of mason jars to store your homemade taco seasoning.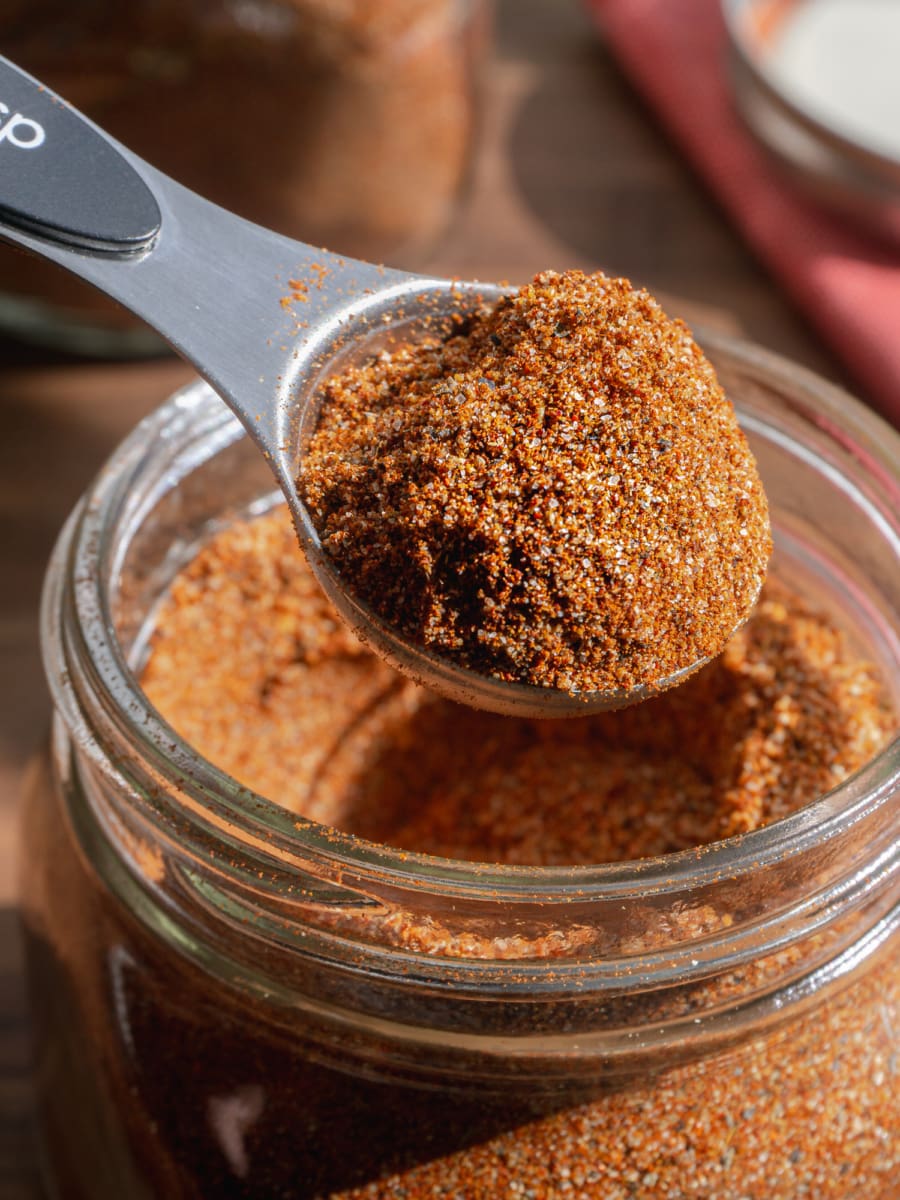 You will simply mix all your spices together and voila, homemade taco seasoning! It keeps very well in jars, just like your other spices do. If you'd like to see how I keep and label my spices, including my homemade taco seasoning mix, check out my post on Storing Bulk Spices.
Head to the recipe card below and I'll show you how to make your own homemade taco seasoning. I know you'll love it!
Taco Seasoning
A FLAVORFUL BLEND OF SPICES
This homemade taco seasoning is so quick, easy, and full of flavor. You'll only need a handful of common spices that you probably already have in your pantry. Plus, you'll save money and avoid unnecessary preservatives by making it yourself. Taco night just got so much better!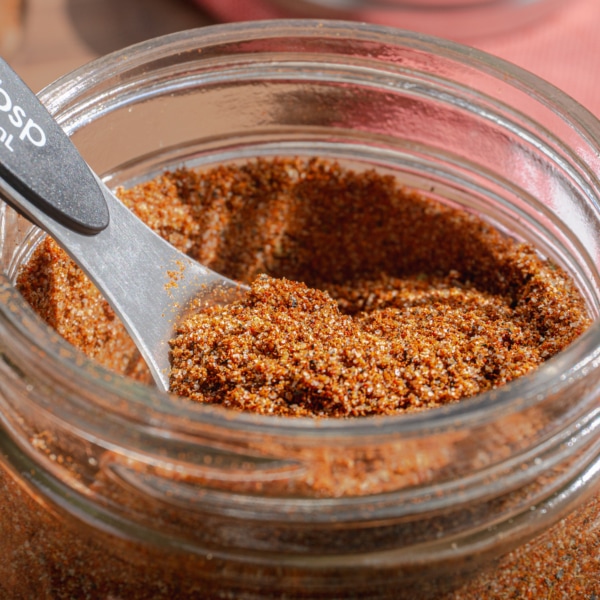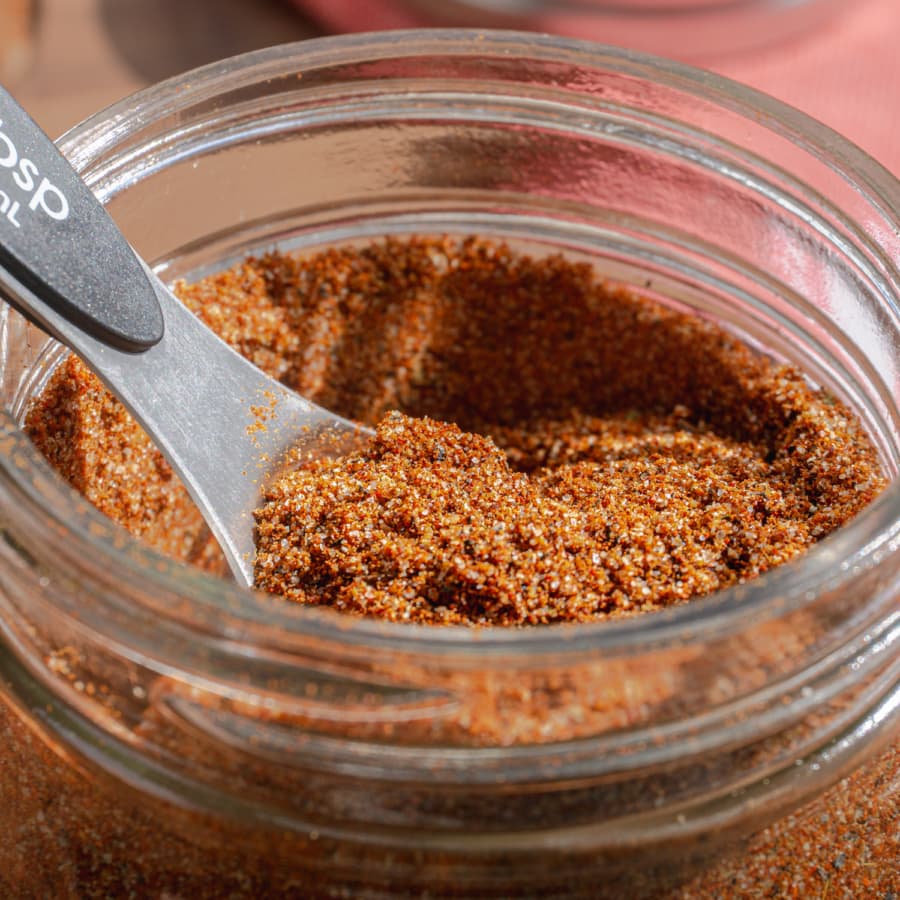 Instructions
Add all spices to a gallon sized Ziploc bag and shake the bag until all the spices are thoroughly blended. If you do not have a Ziploc bag, use a large glass mixing bowl to mix all of the spices.

Store in a sealed jar.
Nutrition Facts
Calories: 2kcal | Carbohydrates: 1g | Protein: 1g | Fat: 1g | Saturated Fat: 1g | Sodium: 540mg | Potassium: 12mg | Fiber: 1g | Sugar: 1g | Vitamin A: 130IU | Vitamin C: 0.1mg | Calcium: 3mg | Iron: 0.1mg
Notes
Avoid mixing in plastic bowls. Since this spice blend has chili powder and paprika in it, it could stain your plastic mixing bowls. I recommend that you use a gallon-sized Ziploc bag or a glass mixing bowl when blending the spices.
Common Questions & Answers
What spices are in taco seasoning? This particular recipe for taco seasoning uses very common spices including chili powder, cumin, black pepper, paprika, garlic powder, onion powder, dried oregano, red pepper flakes, and salt.
How much taco seasoning per pound of meat? Add approximately 3 tablespoons of this taco seasoning to each pound of meat. Adjust to your taste as needed.
Can you use taco seasoning on chicken? Of course! This taco seasoning is perfect for chicken. Whether you're making chicken fajitas, a whole chicken, or chicken breasts, this taco seasoning is perfect for giving your chicken that delicious Tex-Mex flavor.
Does taco seasoning go bad? Since this taco seasoning is made of a blend of ground spices, it will stay fresh for quite some time. To get the most out of your taco seasoning, be sure to store it in an air tight container in your pantry. Spices will tend to lose their potency over time and may not flavor your food well. The general rule of thumb is to replace your ground spices once every 2 to 3 years.
Tips & Tricks
Making taco meat. When making taco meat, season your ground beef with 3 tablespoons of this taco spice per pound of ground beef.