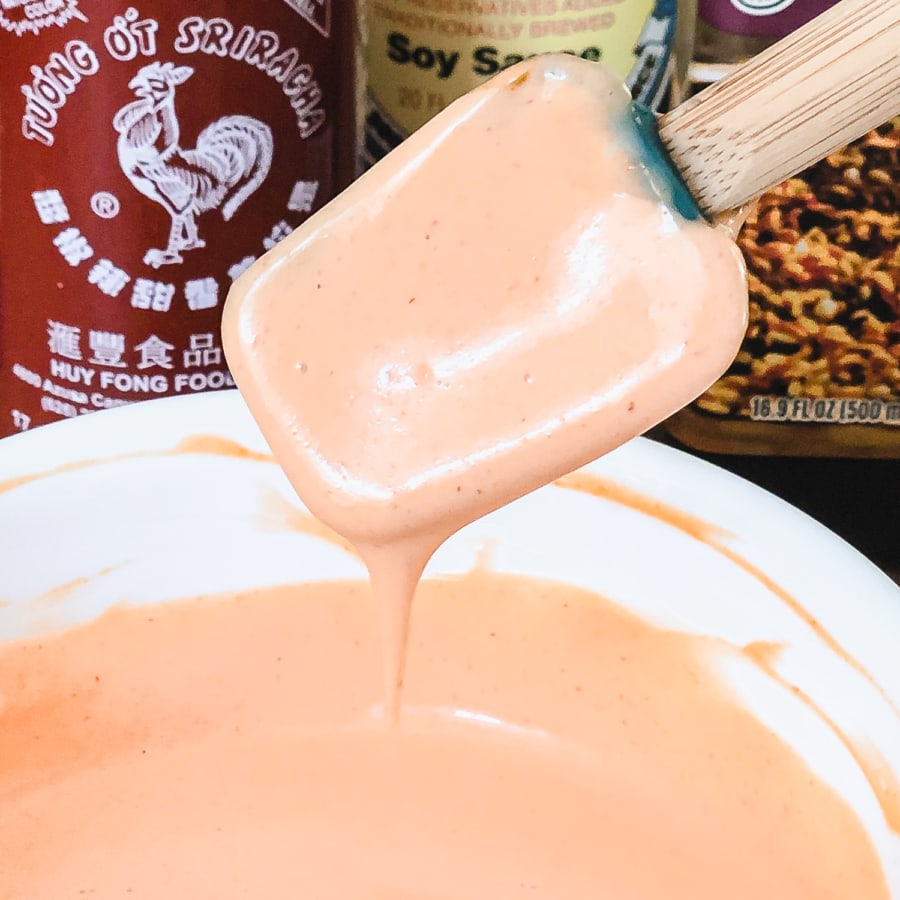 SAVE THIS RECIPE
I almost can't keep up with the demand for this Homemade Sriracha Mayo in my house! Ever since I started making it, my kids go through a bottle a week! I will never buy the one in the store again, and after you try it, neither will you.
This post contains affiliate links. For more information, see my disclosure.
Best Sriracha Mayo
I could not believe how easy it was to make my own Sriracha Mayo. My dear friend Christine invited us to make sushi at her house. That was a first for us, and it was so much fun! She had the best-tasting Sriracha Mayo ever. I asked her what brand it was and she said she had made it herself!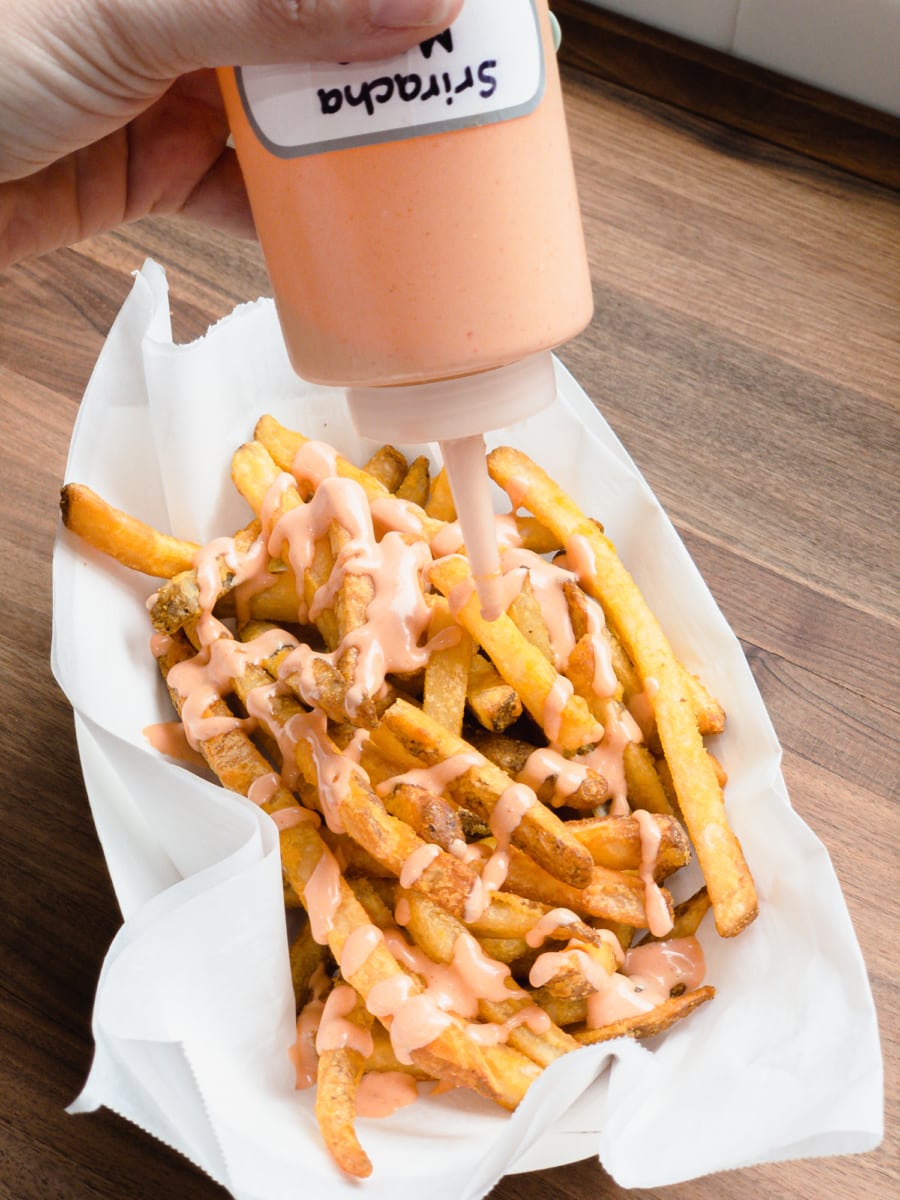 She made some more in front of me, added her personal touch, and bam, the best Sriracha Mayo ever! Christine is of Asian descent so I knew learning from her was as good as it gets. Since she makes it with no measurements, she told me her own special ingredients and I played with the measurements until I got it just right.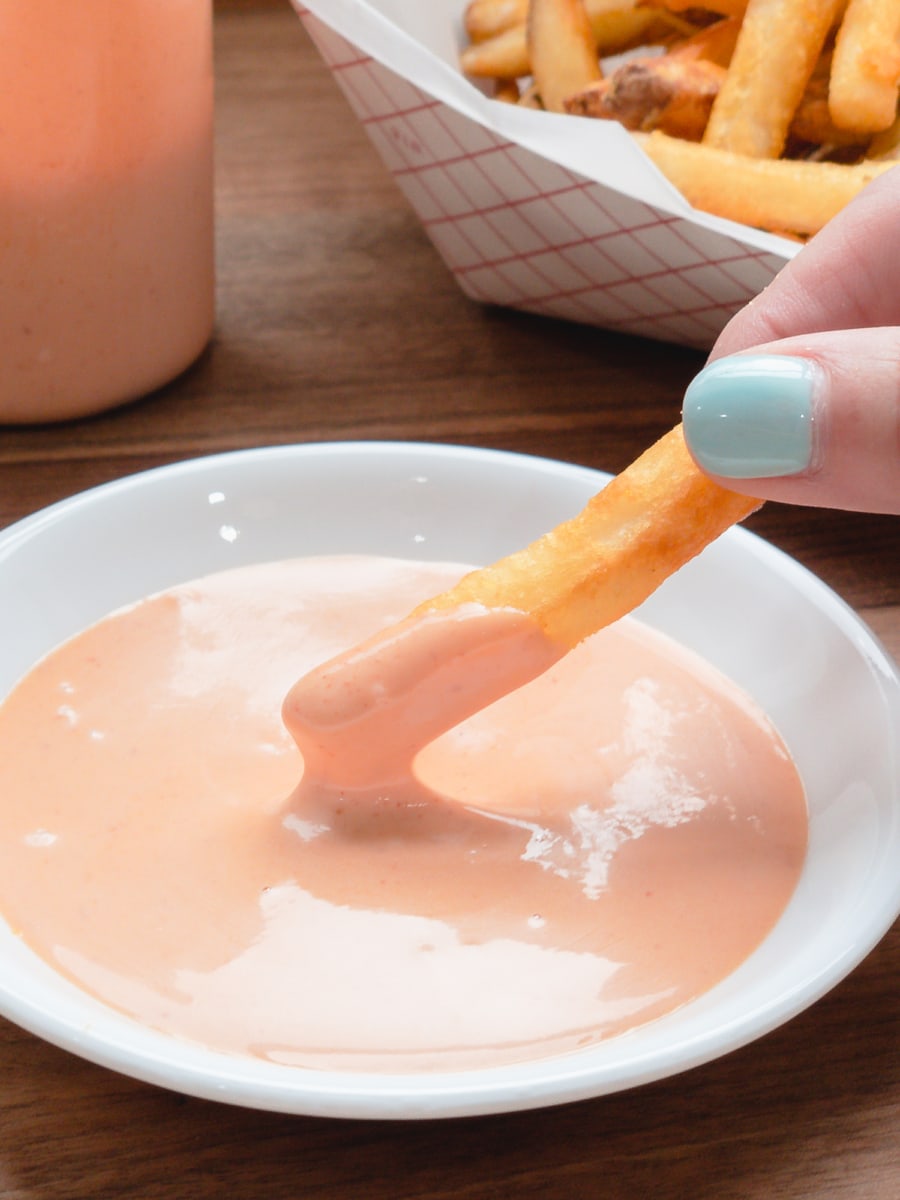 How to Make Sriracha Mayo
It really couldn't be easier to make your own homemade Sriracha Mayo. Only 4 simple ingredients mixed together will give you a creamy and addictive sauce you can use on pretty much anything.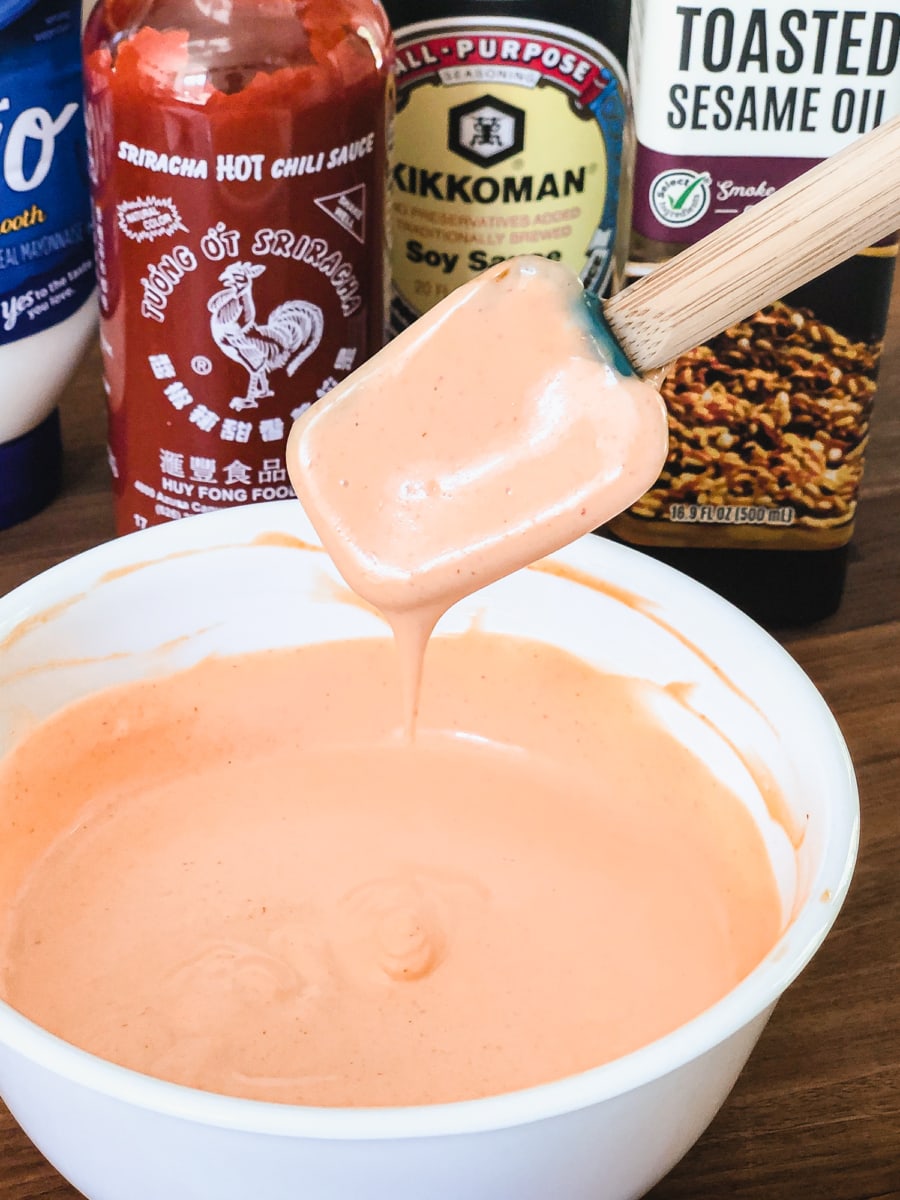 You'll need mayo, Sriracha sauce, soy sauce, and Christine's secret ingredient, toasted sesame oil. You simply mix everything in a bowl and you're set. There are so many uses for Sriracha Mayo. You can pretty much use it on everything! My kids seriously have taken it to ridiculous levels. They use it on sandwiches, chicken, pasta, rice, broccoli, as a dipping sauce for fries, and just about anything else you can think of.
How to Store Sriracha Mayo
After preparing my Sriracha Mayo, I use a funnel to get it into a plastic squeeze bottle. I use labels for the bottle. I love them because I can peel them off, wash the bottle and then put them right back on the bottle.
Once bottled, you guessed it, Sriracha Mayo has to be refrigerated. I couldn't tell you how long it lasts in the refrigerator, since my family goes through a bottle a week. But I bet it would last several weeks.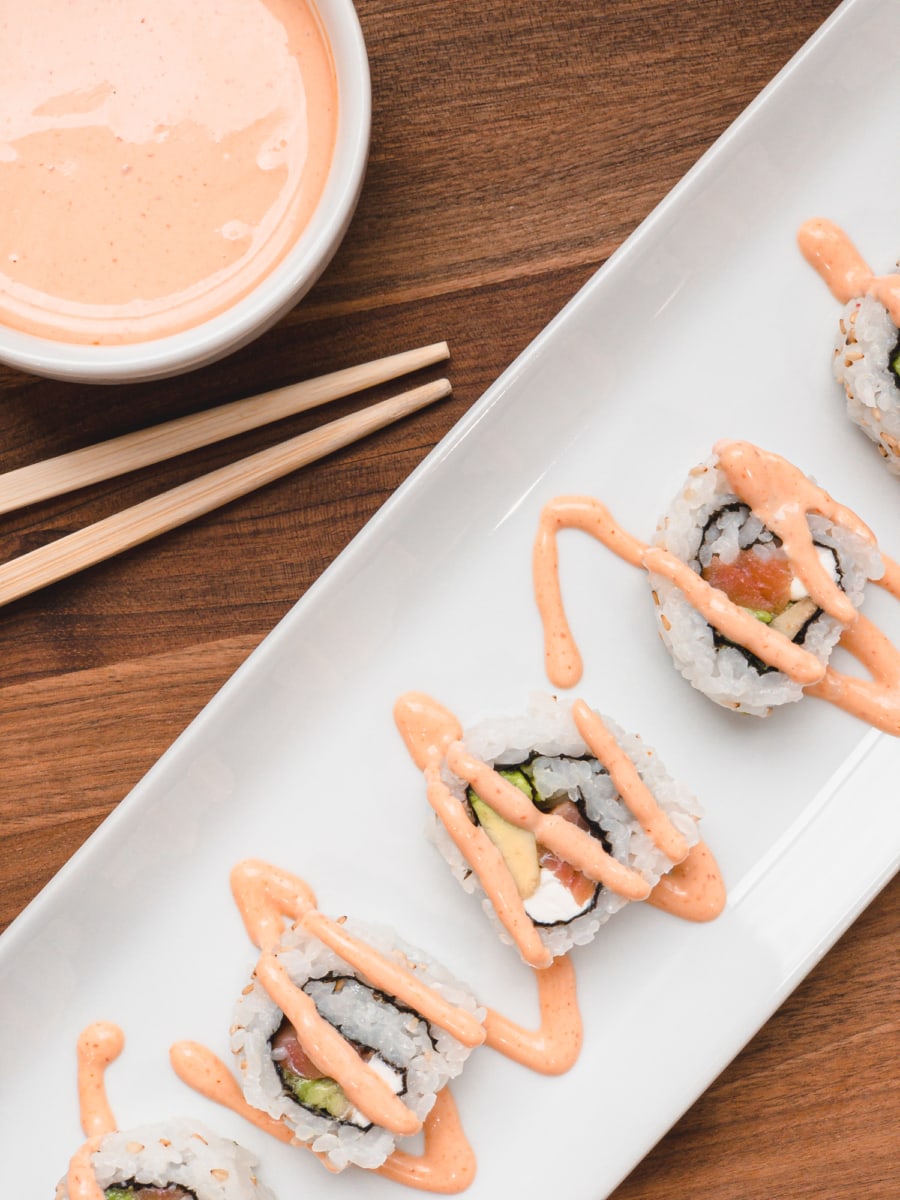 Essential Items
Here are some essential prep tools, utensils, and appliances I used to make this recipe.
Featured Items
Here is a list of the products featured in this post or products similar to those featured in this post:
I'm excited to share this recipe with you! We can't get enough of this Sriracha Mayo. It has the right amount of spiciness, and it's creamy, smooth, and oh so delicious.
I know this Sriracha Mayo recipe will be a new favorite in your home. Once you try it, you won't buy a bottle of it ever again. I'd love to hear all about it in the comments!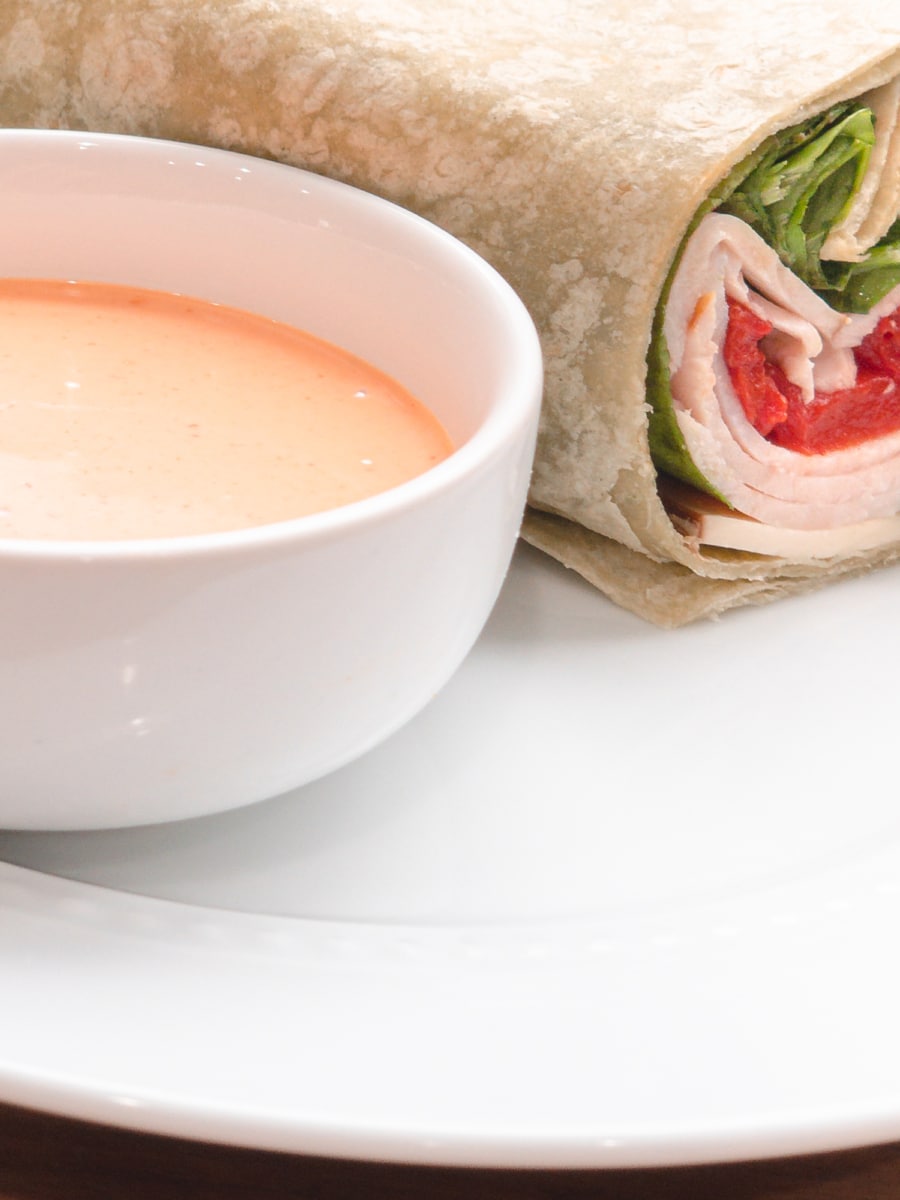 Sriracha Mayo
A BLEND OF SRIRACHA CHILI SAUCE, MAYONNAISE, SOY SAUCE, AND SESAME OIL
This irresistible Sriracha Mayo sauce will enhance the flavor of tacos, burgers, sandwiches, wraps, sushi, eggs, fries, and so much more.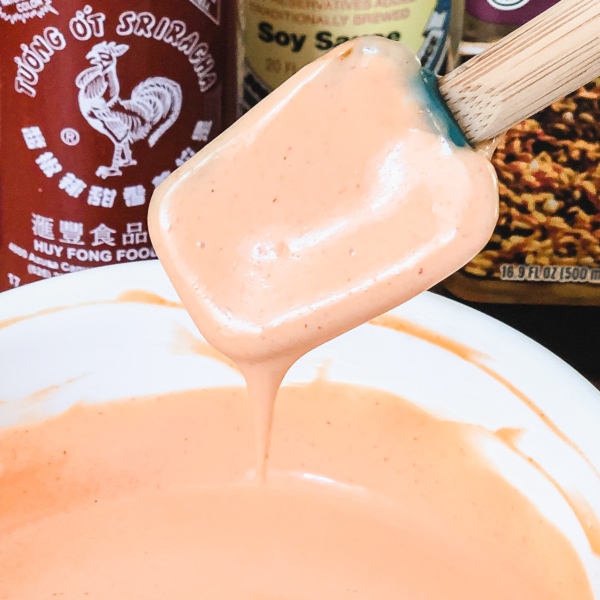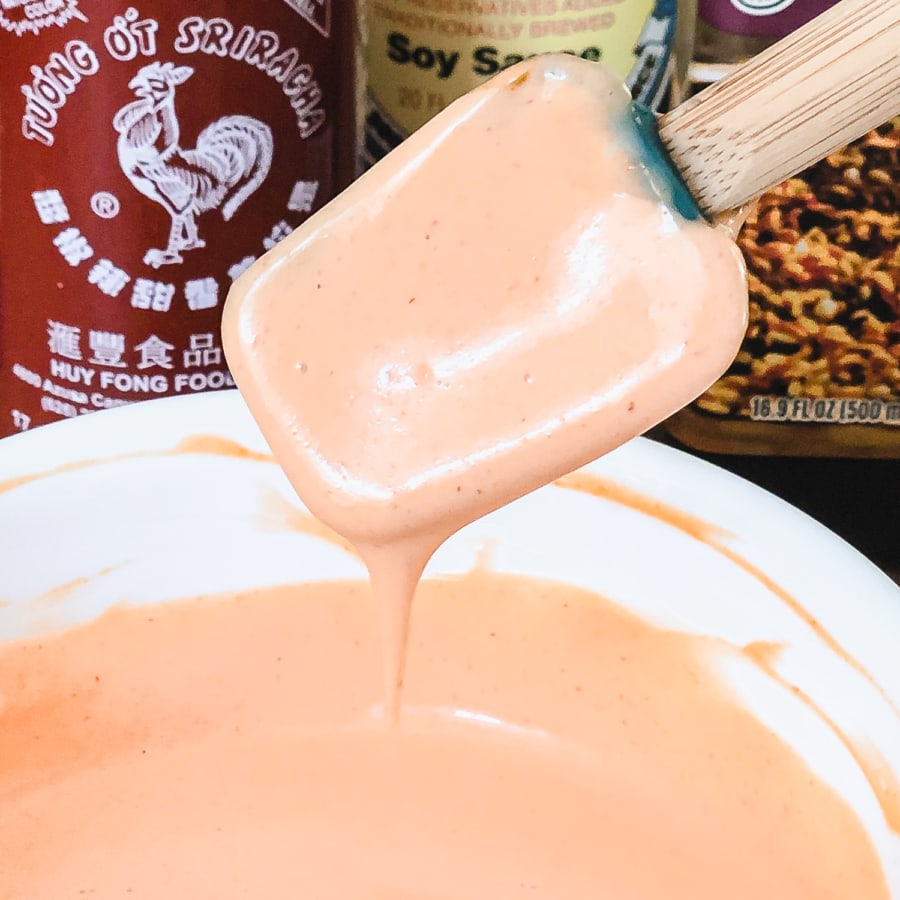 Instructions
Add the mayonnaise, sriracha, soy sauce, and sesame oil to a small bowl and mix.

Store in a squeeze bottle.
Nutrition Facts
Calories: 129kcal | Carbohydrates: 1g | Protein: 1g | Fat: 14g | Saturated Fat: 2g | Cholesterol: 8mg | Sodium: 307mg | Potassium: 11mg | Sugar: 1g | Vitamin A: 20IU | Vitamin C: 3.7mg | Calcium: 1mg | Iron: 0.1mg