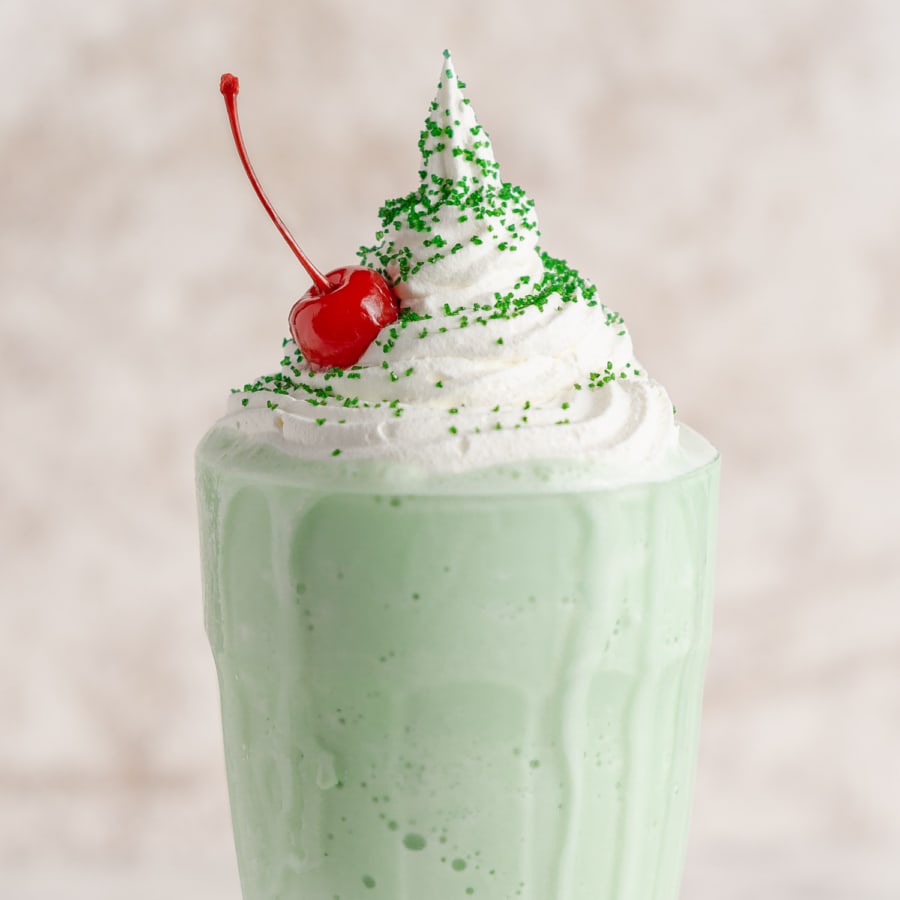 SAVE THIS RECIPE
This super easy and delicious Shamrock Shake recipe will have you wishing it was St. Patrick's Day all year long! Creamy, delicious and just a bit minty, this shake will be a hit with your entire family. You can make this fun green shake on St. Patrick's Day, or any other time you and your family need a treat!
This post contains affiliate links. For more information, see my disclosure.
What is a Shamrock Shake?
The Shamrock Shake was originally created by McDonald's. It's a delicious minty green shake that is available during the months of February and March only. It's topped with whipped cream and a cherry and it's a promotional St. Patrick's Day item. This green shake is so delicious! But who wants to be limited to having it only two months a year? Not us!
You can make your own copycat version of the Shamrock Shake at home with just a few simple ingredients. It's very easy to make and you'll be amazed at how similar it tastes! Now, if you're feeling adventurous, make sure to try my Boozy Shamrock Shake as well. It's amazing!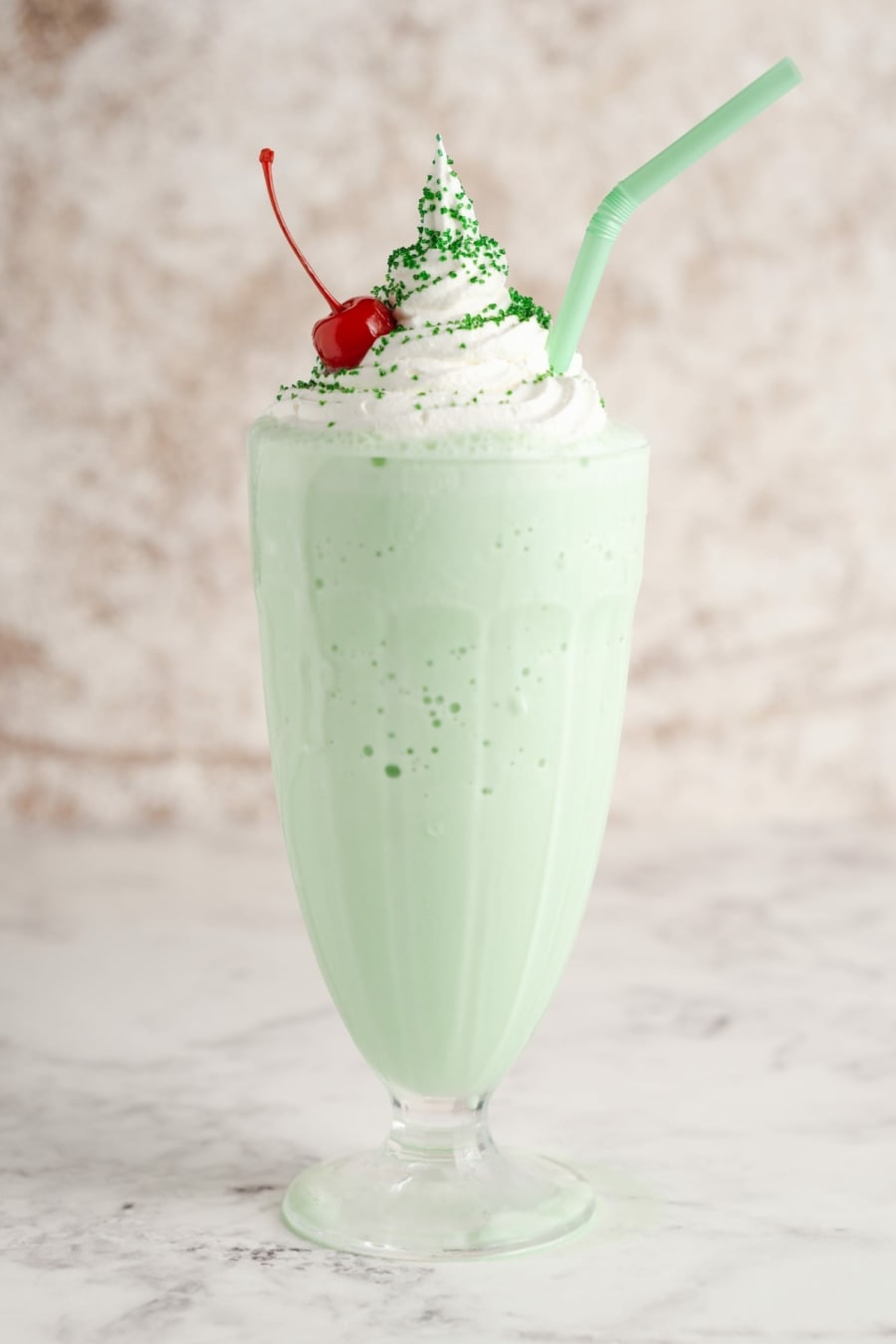 Ingredients You'll Need
You only need a few simple ingredients to make this delicious shake. The first is, of course, vanilla ice cream. I like to get regular vanilla ice cream to keep it as close to the original as possible. You'll also need whole milk. I prefer using whole, but feel free to use what you have.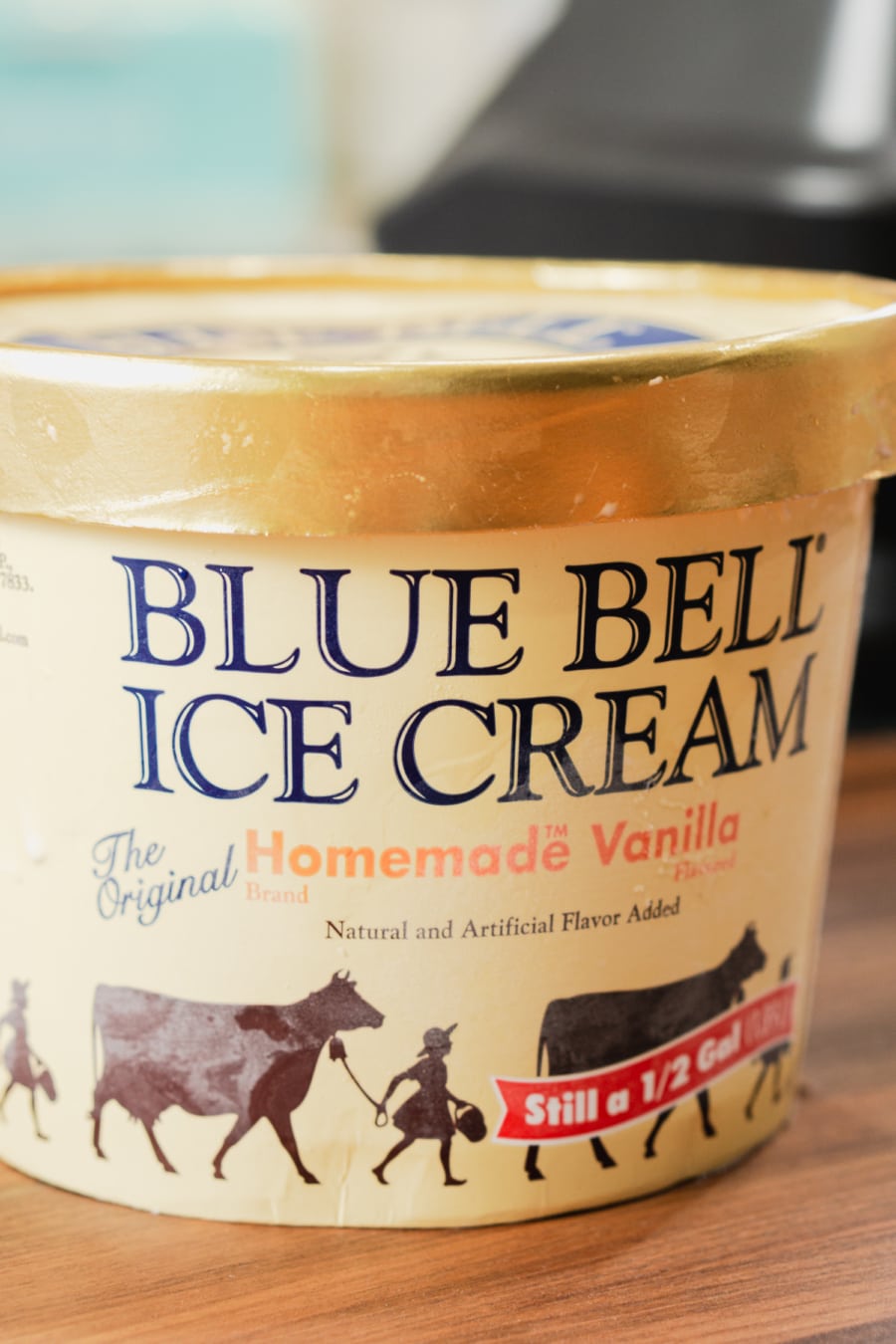 You will need some mint extract to give the shake its delicious minty flavor. I always have this mint extract on hand since I use it for baking as well. Make sure to buy mint and not peppermint. Finally, to give the shake its fun, green color, you'll need a few drops of green food coloring. To top your shake, you'll need whipped cream, cherries, and some green sugar sprinkles.
Essential Items
Here are some essential prep tools, utensils, and appliances I used to make this recipe.
Featured Items
Here is a list of the products featured in this post or products similar to those featured in this post:
How to Make a Shamrock Shake
Let's get started making this easy and delicious treat. You'll need a blender and that's it! I love my blender because it has a single-serve cup as well as a food processor. It's awesome! I like to gather all my ingredients, except the ice cream, and measure everything out to have it ready to go. I leave the ice cream in the freezer until the last minute to make sure I get a nice and thick shake.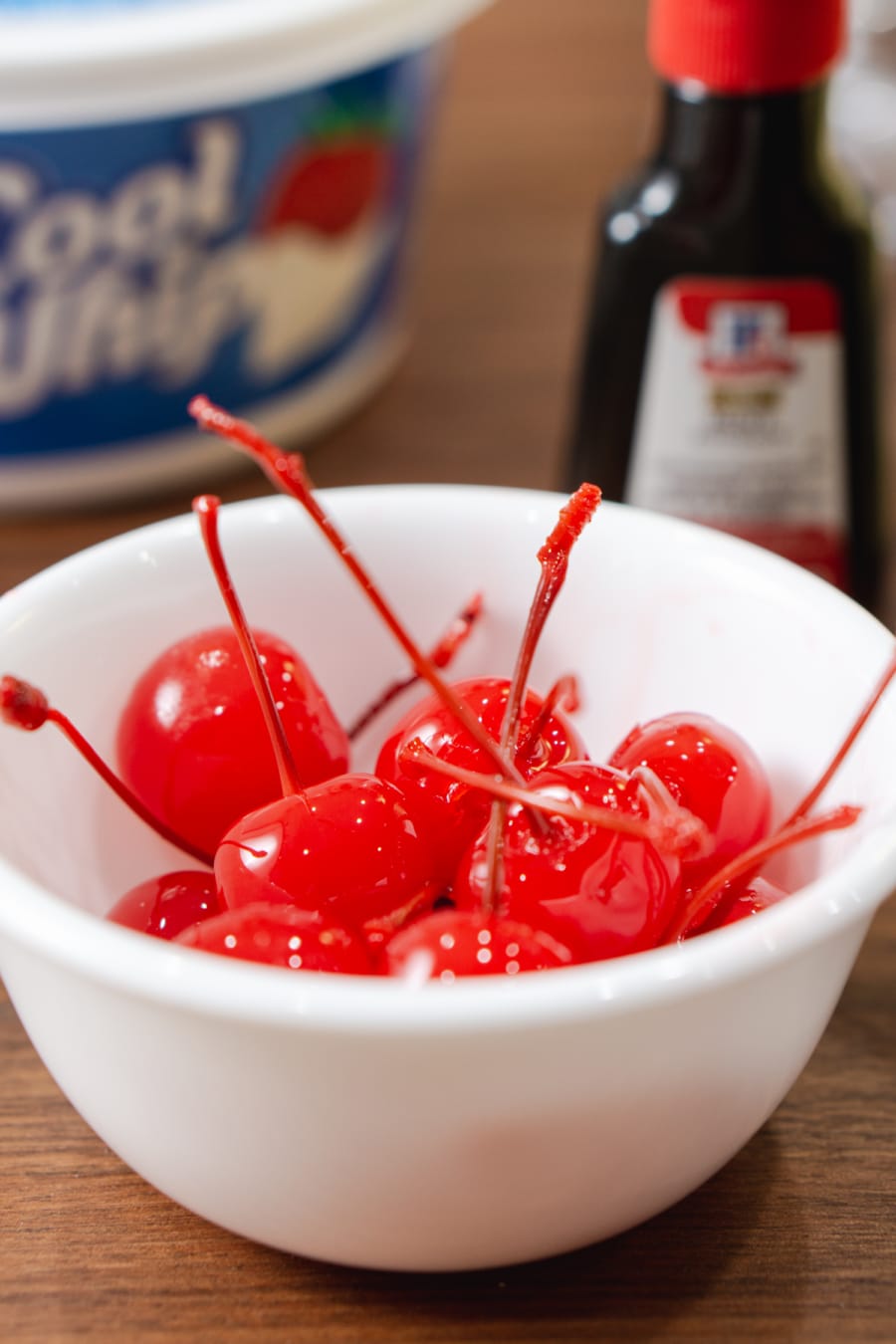 Measure out your mint extract, milk, and have your food coloring ready. Once you've done that and your blender is ready to go, take out your ice cream. You'll need to scoop out about 9 large ice cream scoops. I packed mine into a measuring cup to give me an exact measurement.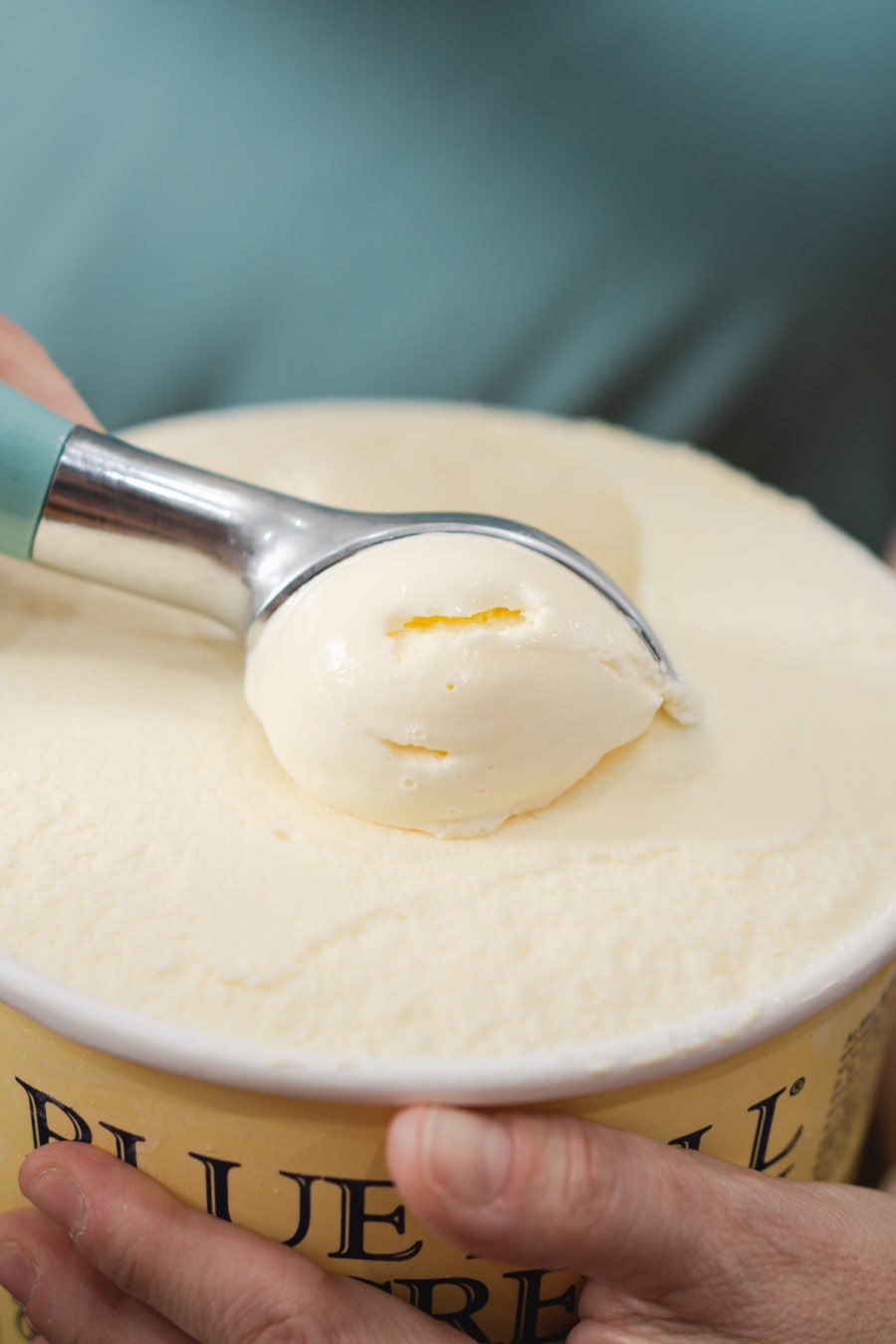 Add your ice cream to the blender. Add the mint extract, milk, and 10 drops of food coloring.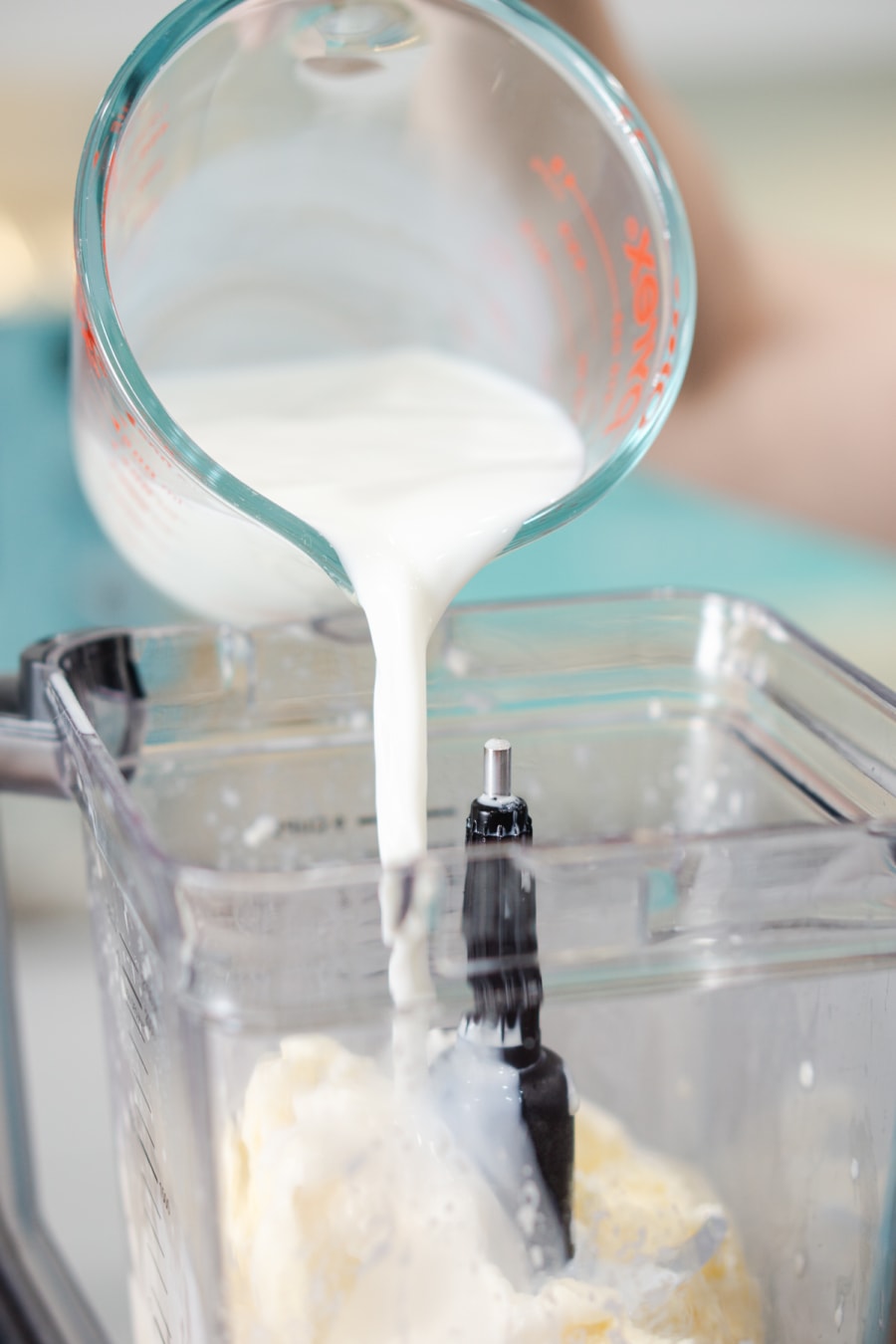 Blend it well until the shake is smooth and the color is evenly distributed. You're now ready to pour! My kids love it when I serve it to them in these old-fashioned shake glasses.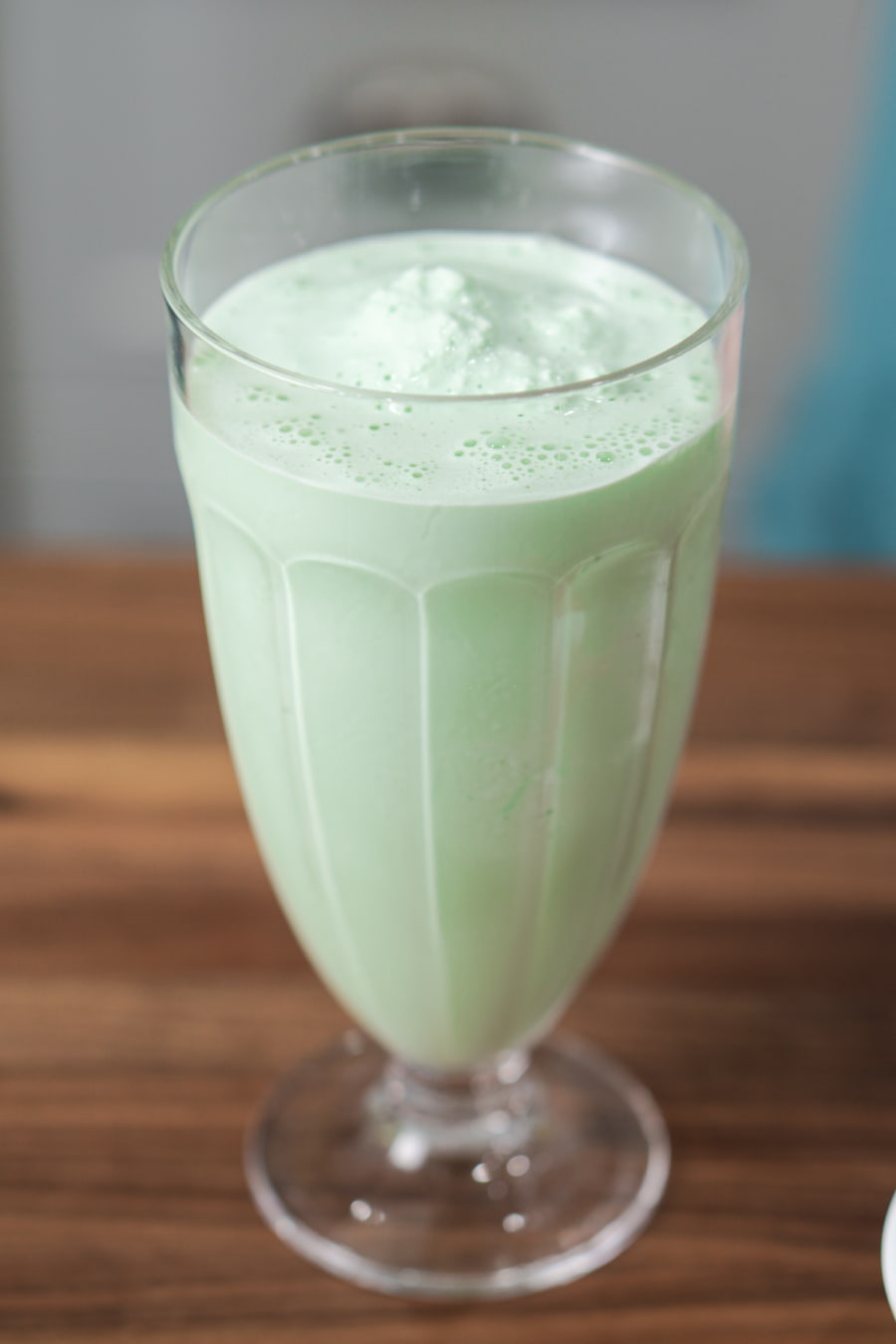 Finally, top the shake with some whipped cream, green sugar sprinkles, and a cherry.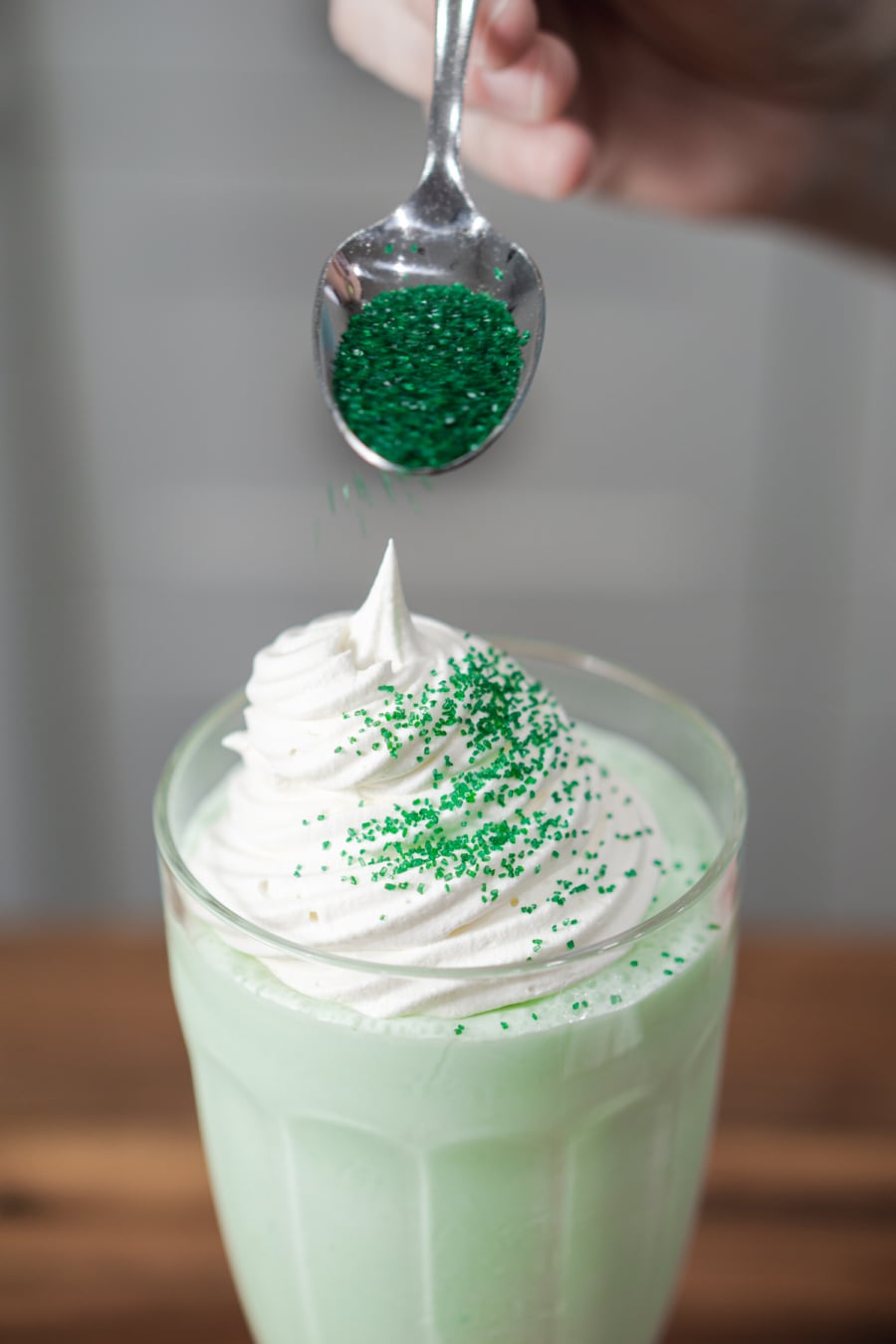 Voila! A delicious Shamrock Shake for you to enjoy any time you want!
I hope you love this easy homemade Shamrock Shake! Let me know in the comments when you try it! For more St. Patrick's Day goodies, check out my St. Patrick's Day Recipe Ideas.
Shamrock Shake
VANILLA ICE CREAM, MINT, AND MILK BLENDED INTO A SHAKE
This minty and refreshing milkshake is the perfect sweet treat for celebrating St. Patrick's Day or any other day of the year.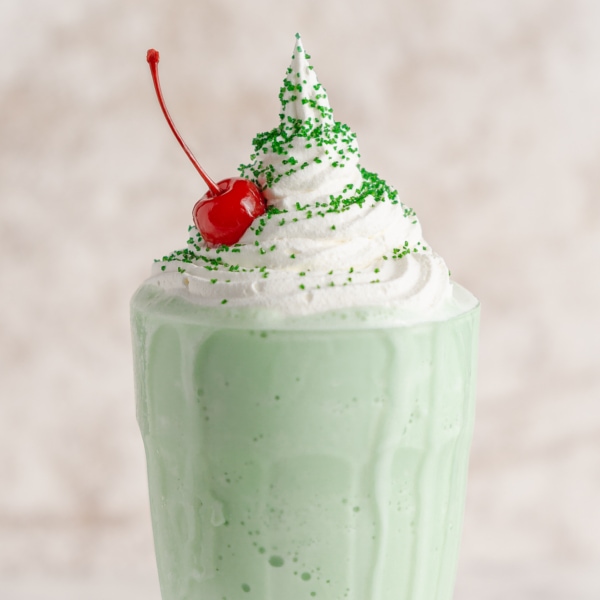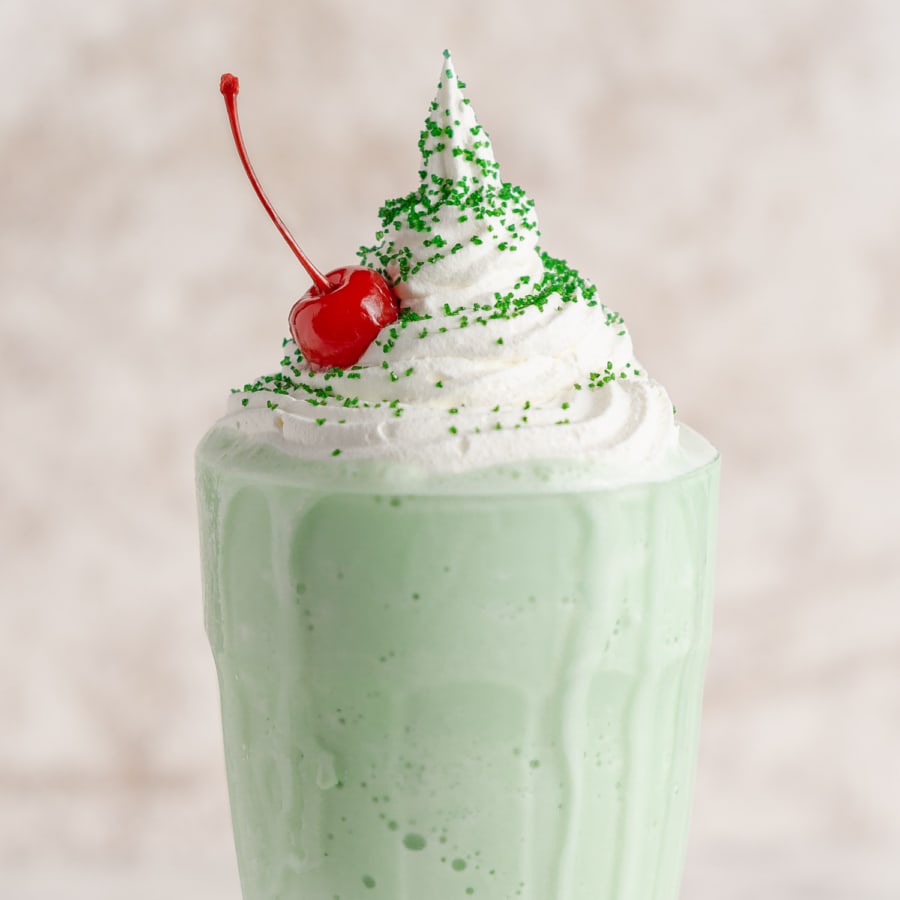 Ingredients
optionalAdd-Ins & Topppings
Instructions
Add ice cream, milk, mint extract, and food coloring to a blender and pulse until blended smooth.

Pour into a milkshake glass and top with whipped cream and maraschino cherries.

Serve and enjoy!
Nutrition Facts
Calories: 486kcal | Carbohydrates: 53g | Protein: 11g | Fat: 26g | Saturated Fat: 16g | Cholesterol: 99mg | Sodium: 211mg | Potassium: 555mg | Fiber: 1g | Sugar: 48g | Vitamin A: 1031IU | Vitamin C: 1mg | Calcium: 391mg | Iron: 1mg