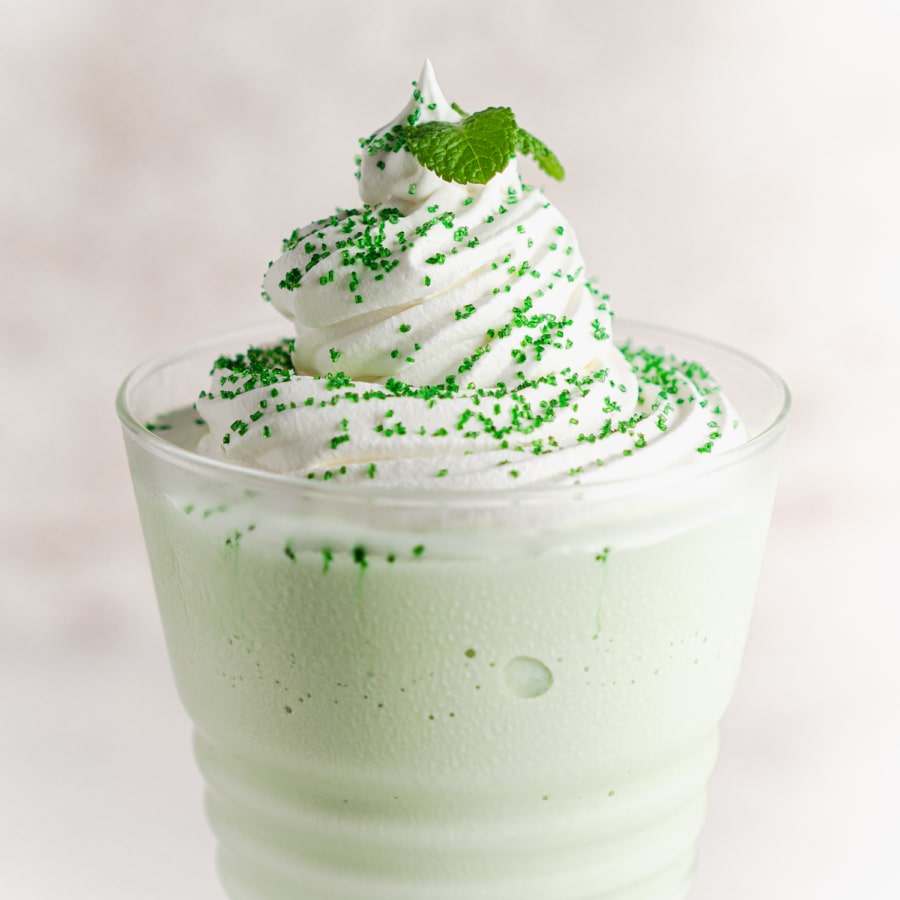 SAVE THIS RECIPE
Who's ready for a boozy Shamrock Shake perfect for St. Patrick's Day? This easy-to-make green shake is a delicious adult beverage you can make for St. Paddy's get-togethers or any time you're in the mood for a treat! It's not too strong and the flavor is amazing!
This post contains affiliate links. For more information, see my disclosure.
What's a Shamrock Shake?
A Shamrock Shake is a green, minty shake served by McDonald's around St. Patrick's Day. It's a limited-time item so it's only around a couple of months of the year. The McDonald's shake doesn't have any alcohol in it, but this version does! If you want a recipe that's close to the original, then try my non-alcoholic Shamrock Shake. It's kid-friendly and super delicious as well.
This boozy version of the green shake is infused with a bit of alcohol. It's not overpowering but it gives the shake an amazingly delicious flavor! We tested it multiple times to make sure to get the amounts just right for a perfect texture and taste.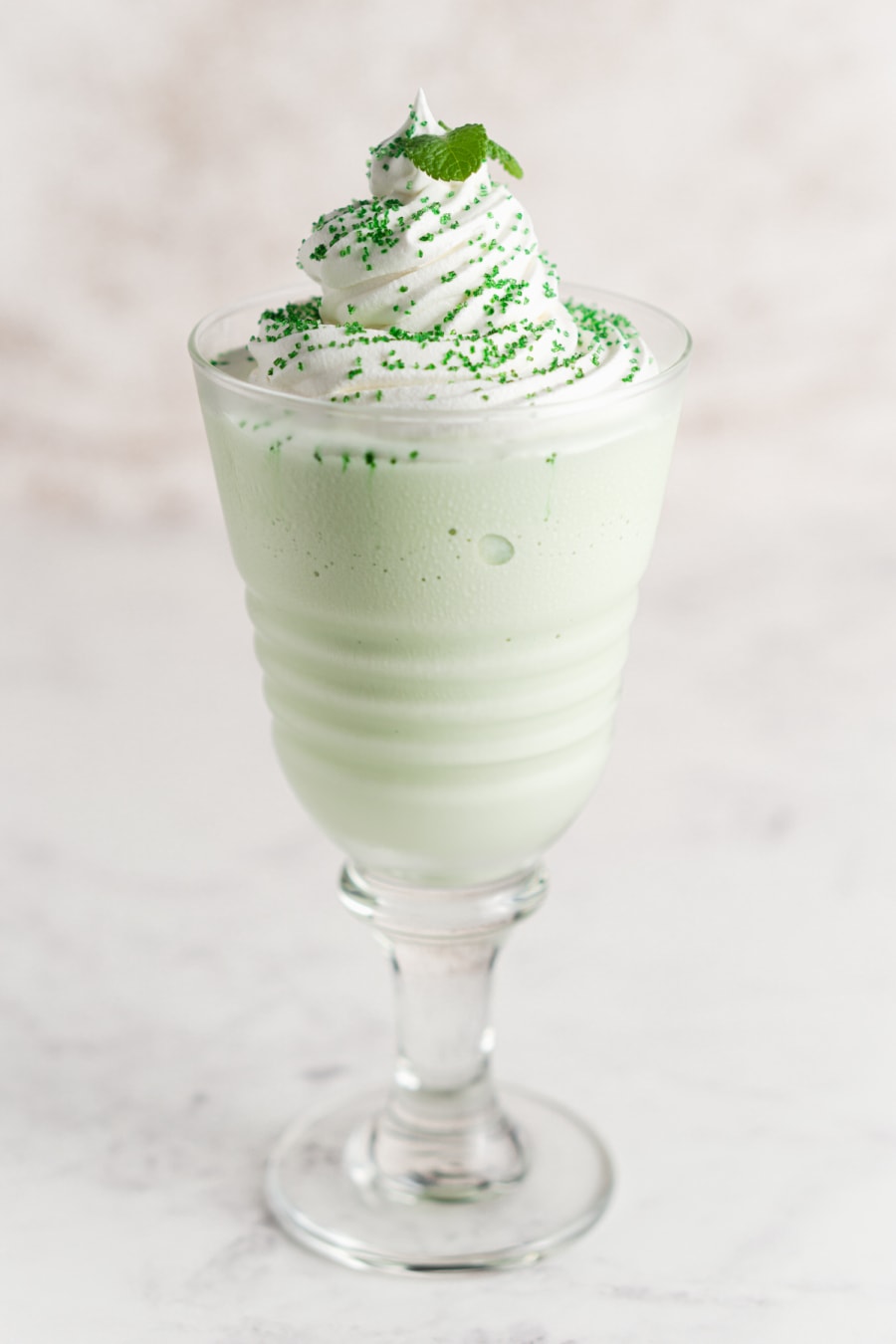 Ingredients for a Boozy Shamrock Shake
You'll only need a few ingredients for this delicious shake. First off, you will need some vanilla ice cream. Regular vanilla is your best bet. You will need some Irish Cream, I usually have Bailey's at home, and also some Creme de Menthe. I like to buy the green Creme de Menthe so there's no need to use food coloring in this one.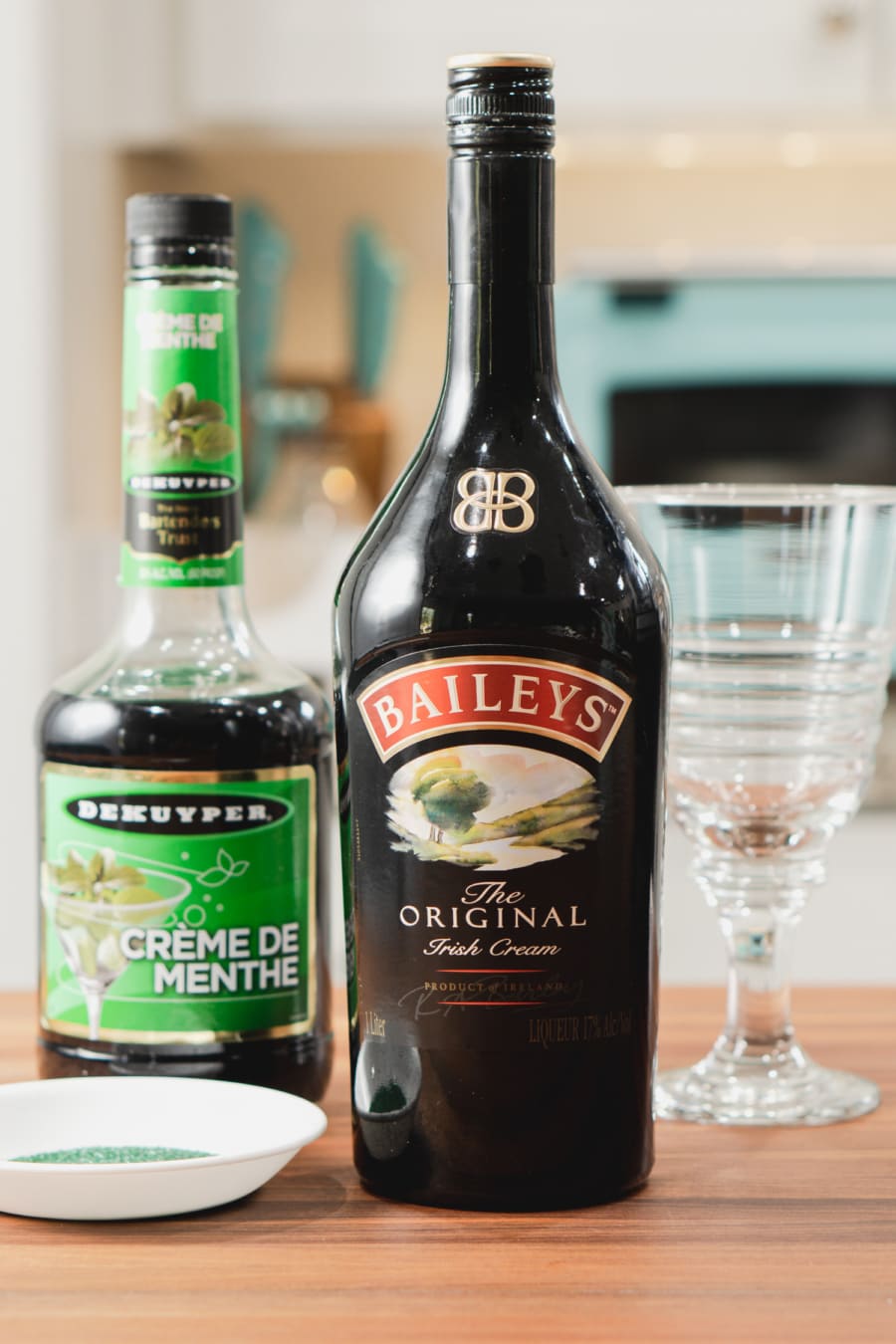 For topping the shake you will need some whipped cream, some green sugar sprinkles, and if you want to get fancy, some mint leaves for decoration!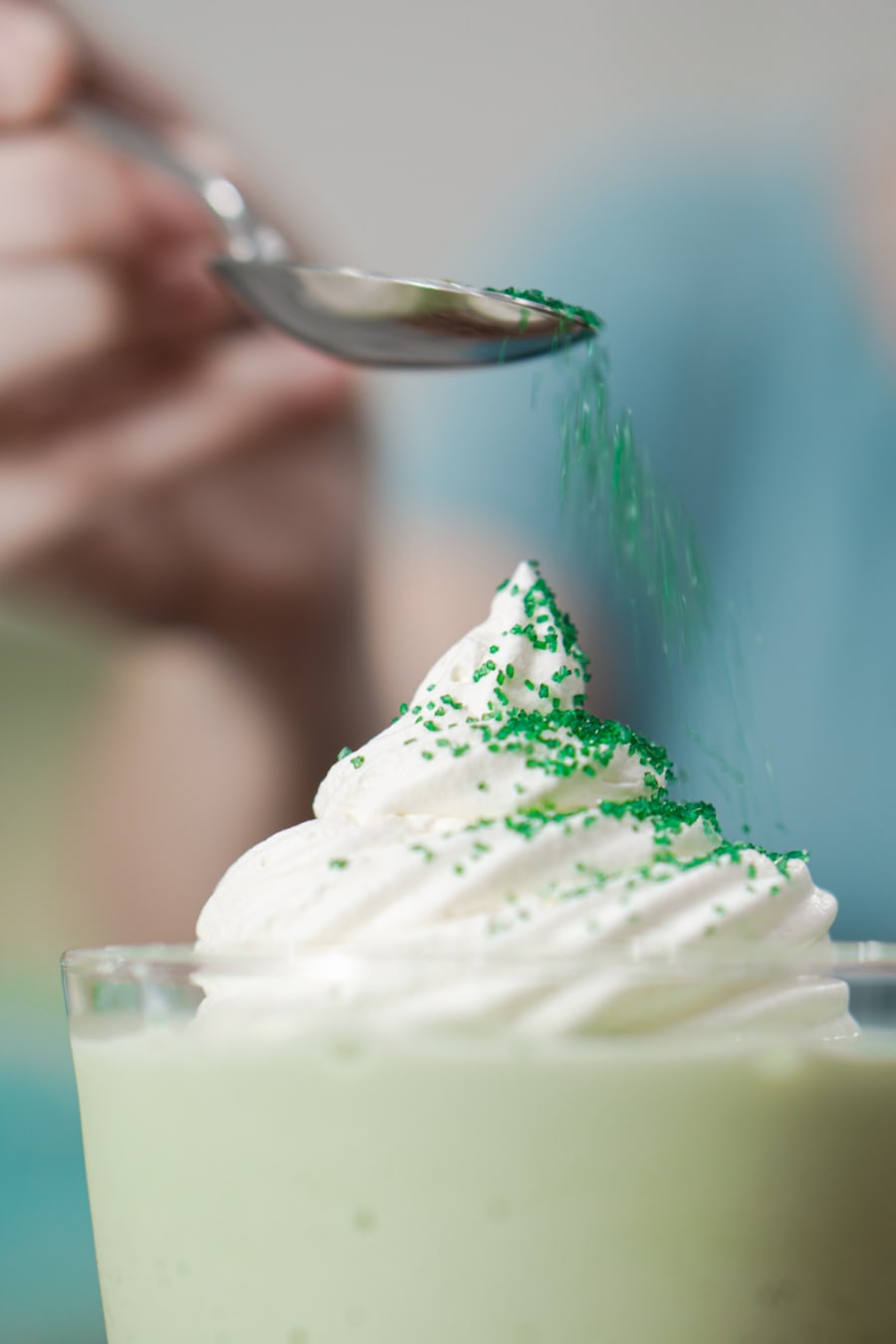 Essential Items
Here are some essential prep tools, utensils, and appliances I used to make this recipe.
Featured Items
Here is a list of the products featured in this post or products similar to those featured in this post:
How to Make a Shamrock Shake
Making this shake couldn't be easier! You will need a good blender. I love mine as it comes with a large blender, a single-serve cup, and a food processor! Measure out your Irish Cream and Creme de Menthe and then take your ice cream out of the freezer.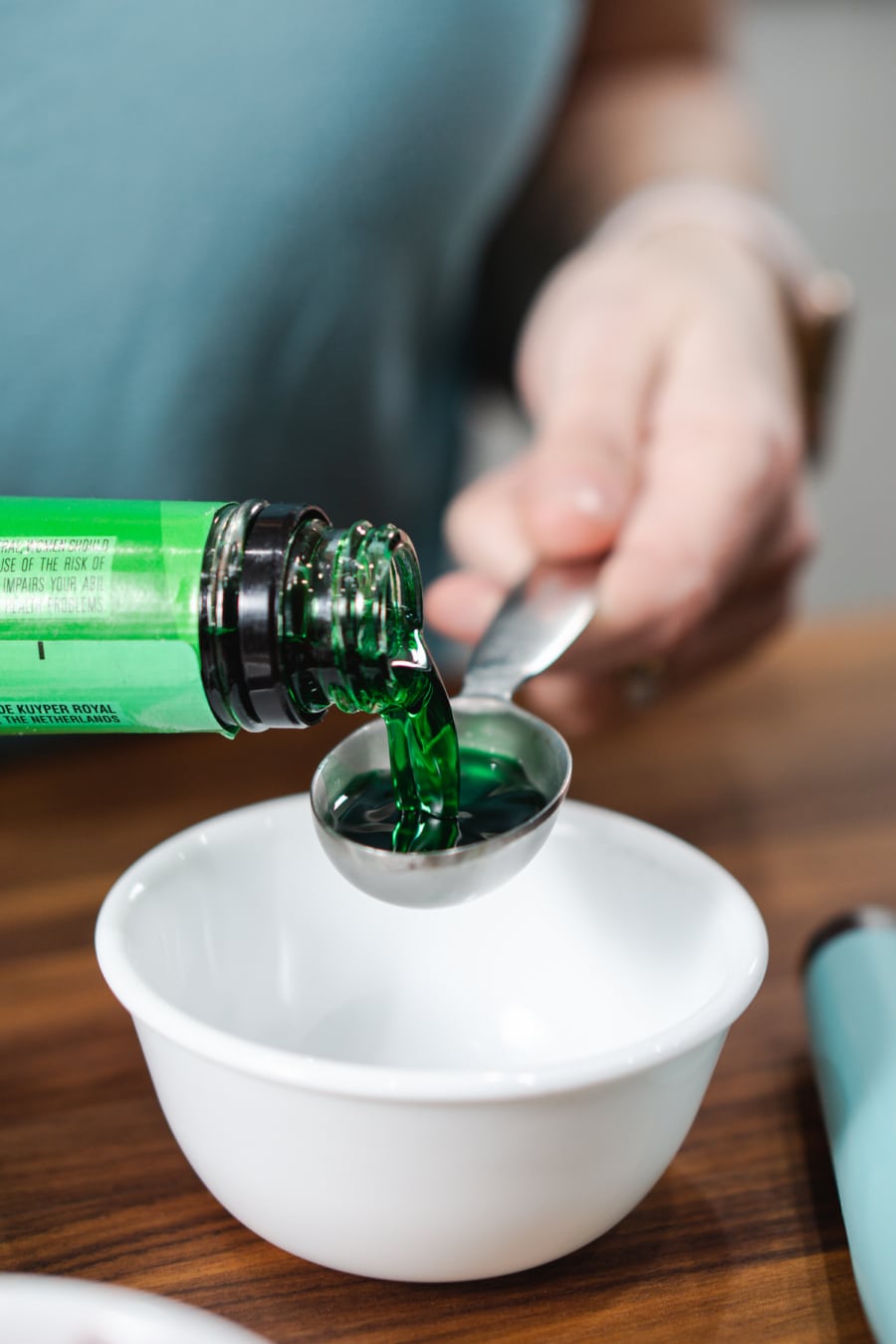 You will need to scoop out about 9 large scoops of ice cream. This is equivalent to 3 packed cups. Add the ice cream to the blender, and then add both alcohols.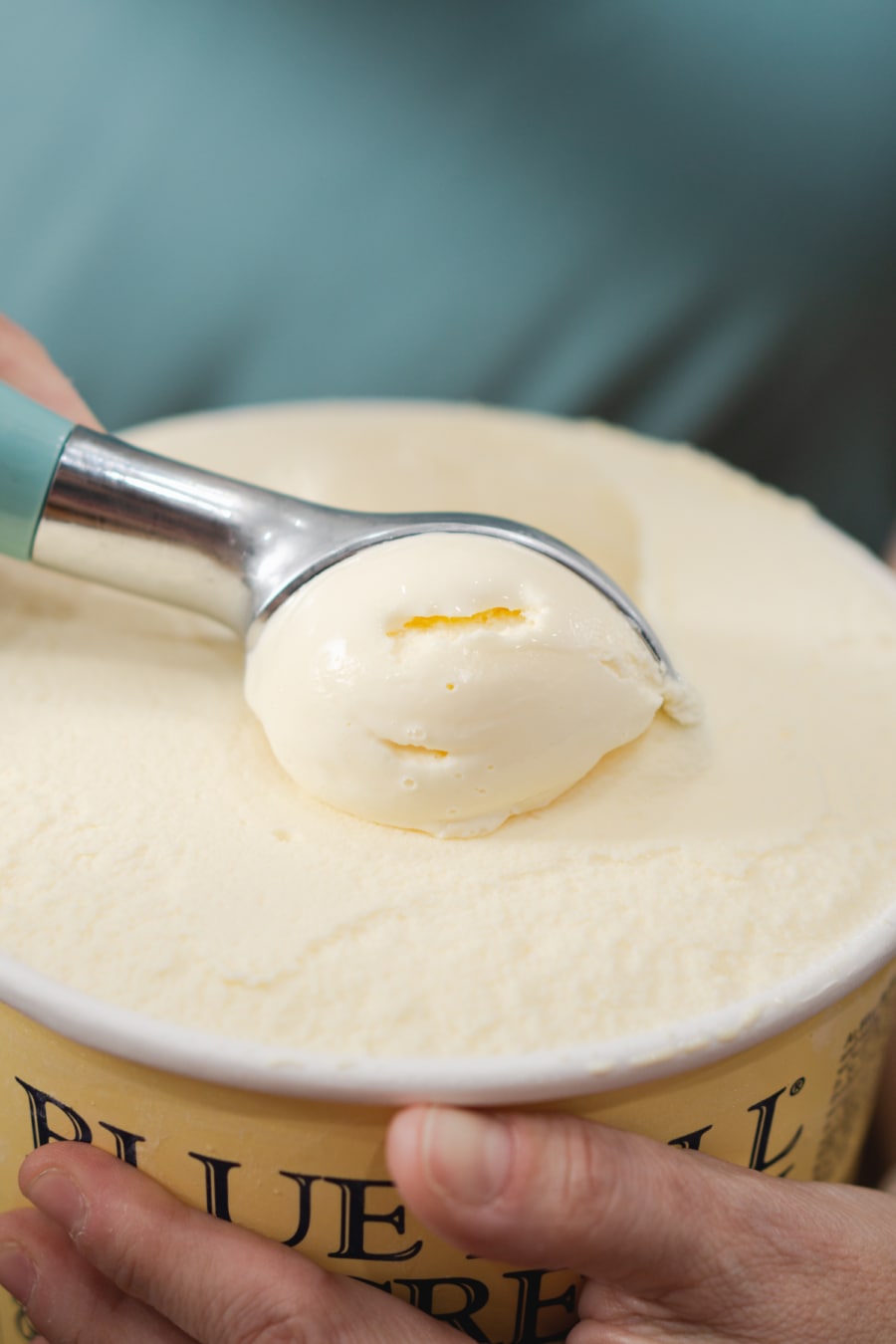 Blend everything really well until the green color is evenly distributed. Once the shake is smooth and green, you can pour it into shake glasses. If you're using shake glasses like mine, you'll get approximately 2 shakes. If you use smaller cups, you can get as many as 4 or 5.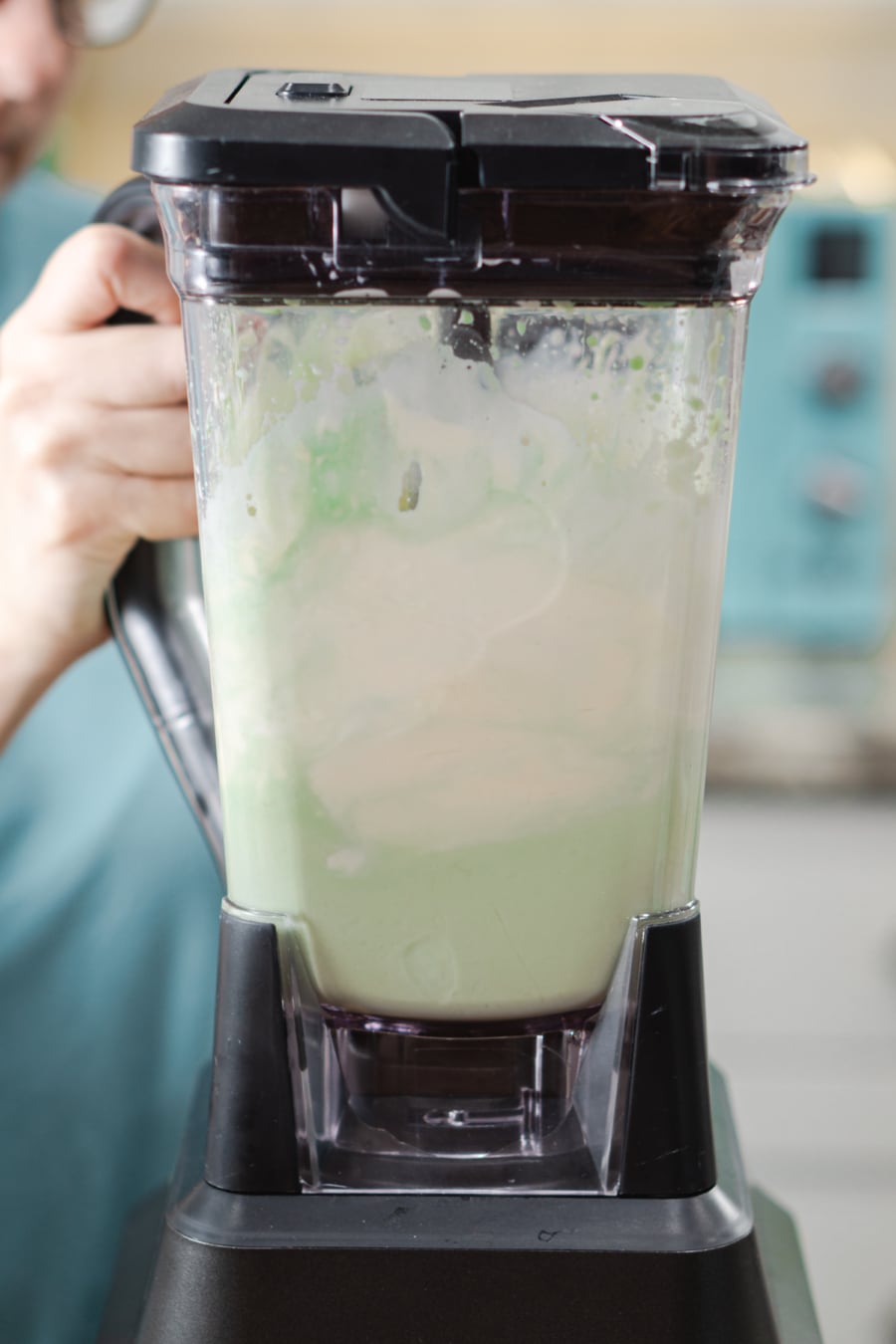 Top your shake with whipped cream, green sugar or green sprinkles, mint leaves, add a straw and enjoy!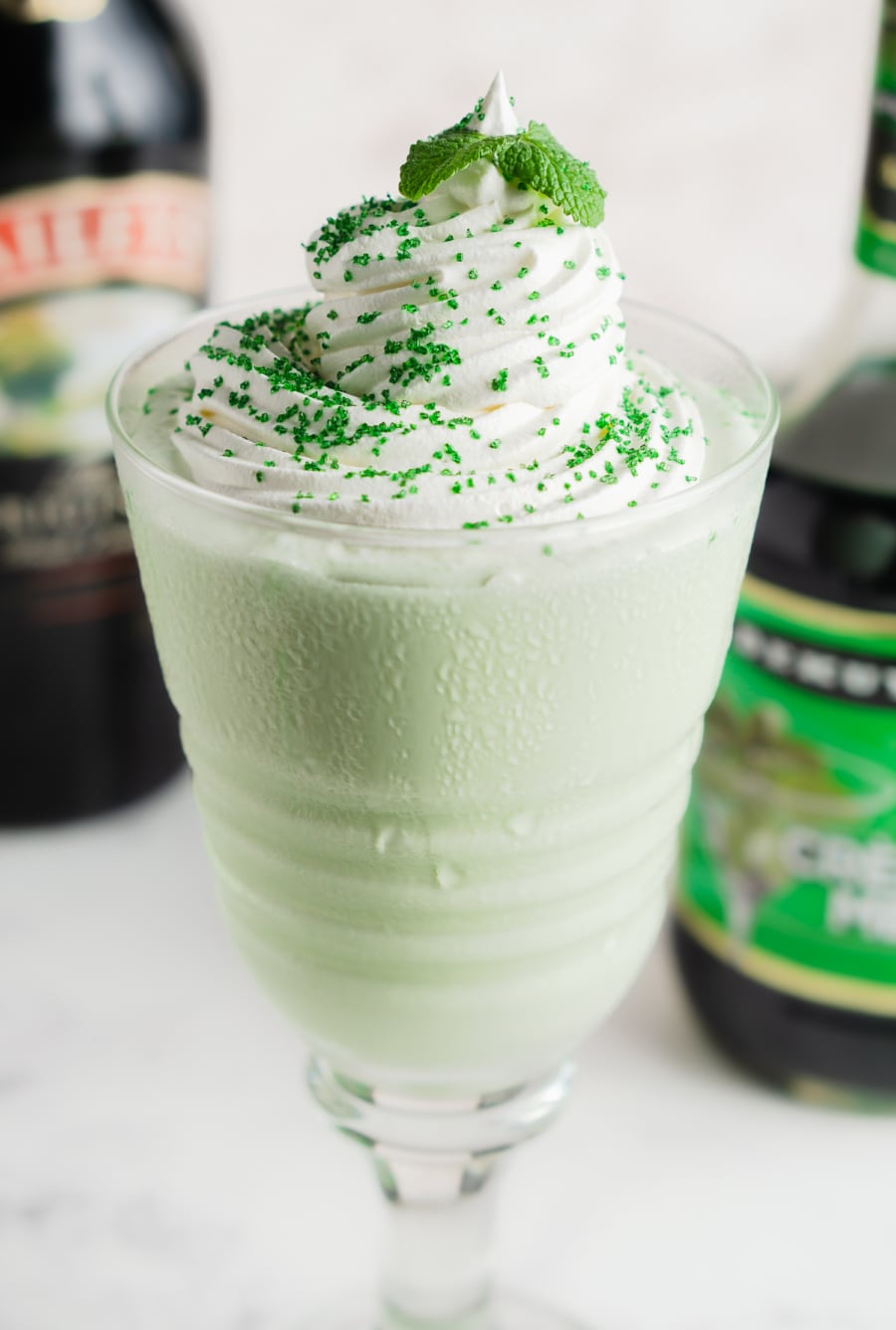 I hope you enjoy this Boozy Shamrock Shake! Let me know in the comments when you try it! And don't forget to give it 5 stars if you love it!
If you're looking for a non-boozy version, check out my Shamrock Shake recipe. Also, for more St. Patrick's Day goodies, check out my St. Patrick's Day Recipe Ideas.
Boozy Shamrock Shake
VANILLA ICE CREAM, IRISH CREAM, AND CREME DE MENTHE BLENDED INTO A SHAKE
The perfect adult refreshment to celebrate St. Patricks Day, this boozy version of the Shamrock Shake is sweet, minty, and delicious!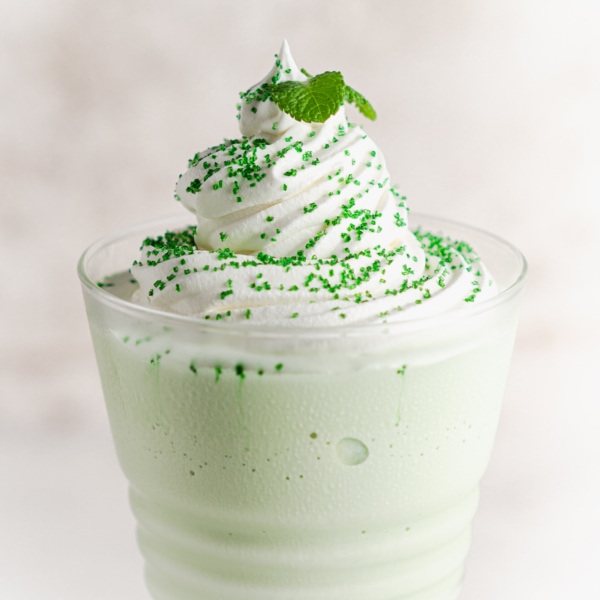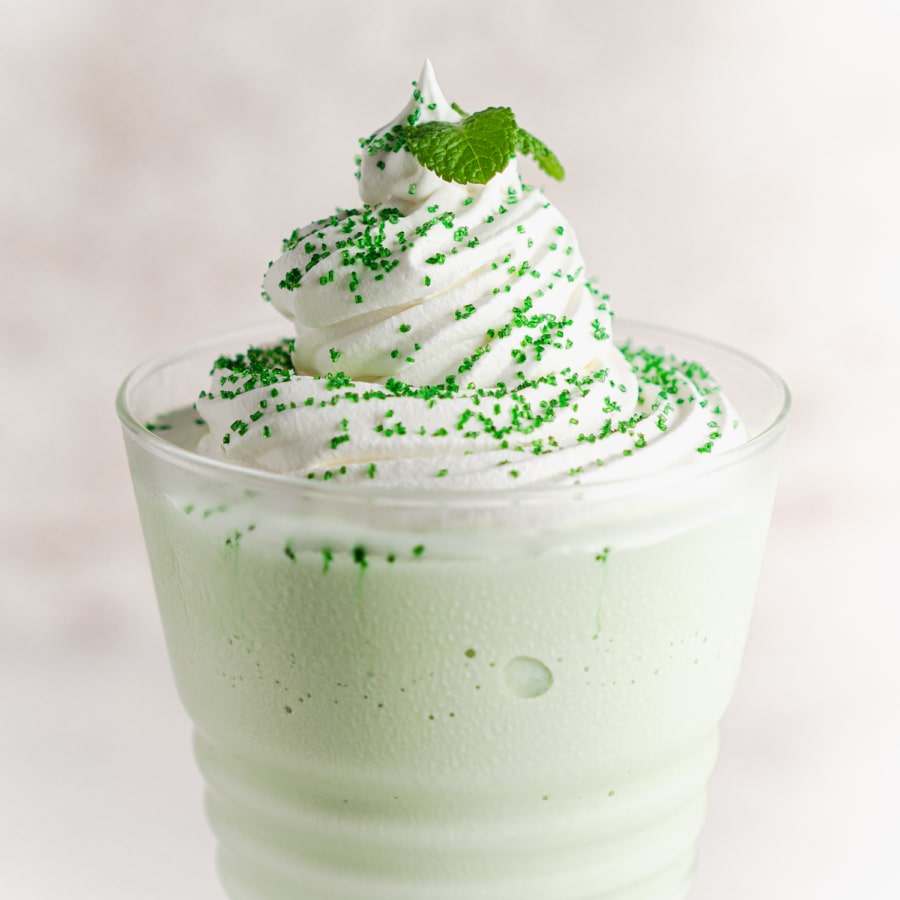 Ingredients
optionalAdd-Ins & Toppings
Instructions
Add ice cream, Irish Cream, and Creme de Menthe to a blender and pulse until blended smooth.

Pour into milkshake glasses and top with whipped cream, colored sugar, and mint leaves.

Serve and enjoy!
Nutrition Facts
Calories: 557kcal | Carbohydrates: 58g | Protein: 8g | Fat: 28g | Saturated Fat: 17g | Cholesterol: 87mg | Sodium: 158mg | Potassium: 394mg | Fiber: 1g | Sugar: 51g | Vitamin A: 834IU | Vitamin C: 1mg | Calcium: 253mg | Iron: 1mg