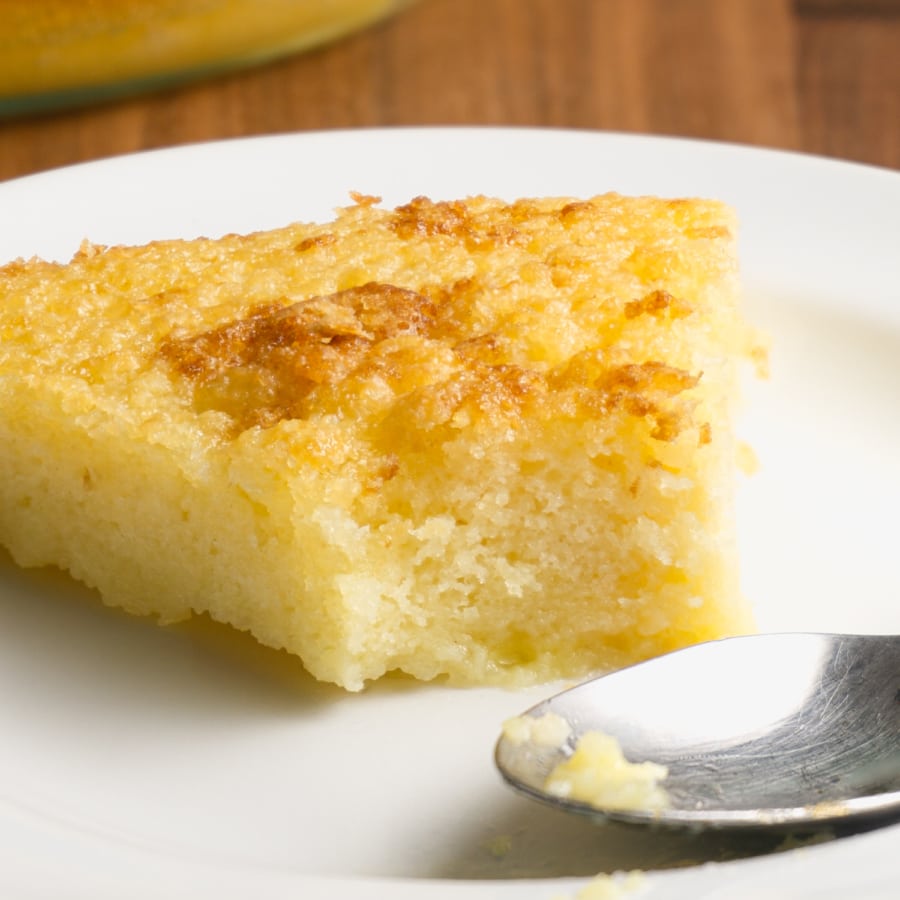 SAVE THIS RECIPE
I love 'easy' and this Crustless Buttermilk Pie is as easy as it gets! Seriously one of the easiest, most delicious custard-type desserts you can whip up in no time. Just a few simple ingredients and then into the oven. You'll have a smooth and delicious old-fashioned Buttermilk Pie everyone will love.
This post contains affiliate links. For more information, see my disclosure.
What Ingredients Do I Need for Buttermilk Pie?
You won't believe how easy this Crustless Buttermilk Pie is! All you need is a few ingredients and you're set. You will need buttermilk, of course! Other than that all you need is sugar, eggs, melted butter, flour, baking powder, and vanilla.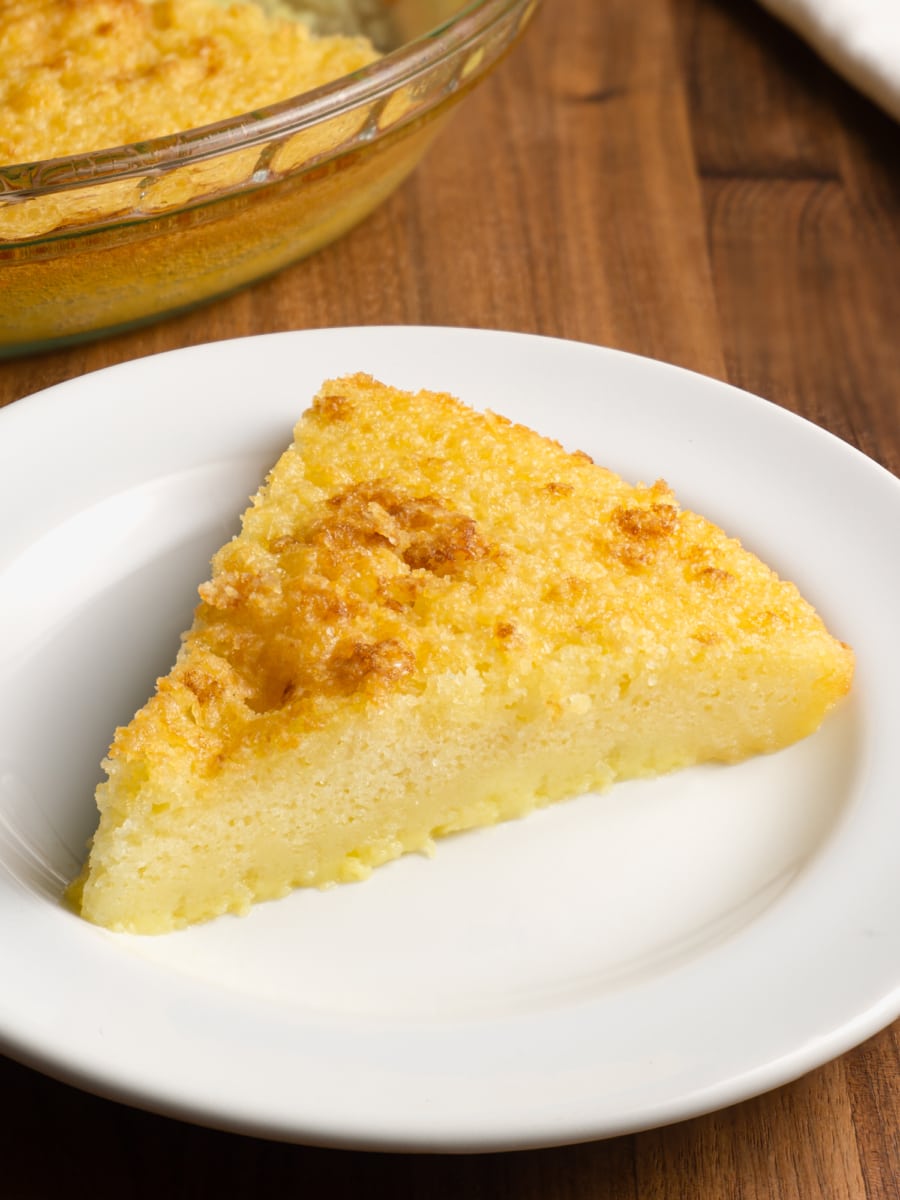 This homemade buttermilk pie comes out really pretty if you make it in an actual pie plate. A 9-inch pie plate is a perfect size for this recipe, but you can also use a 9 x 9 baking dish. I've also made it in a 9.5-inch pie plate and it comes out perfect, just a tad shorter.
The Perfect Quick Dessert
This southern-style Buttermilk Pie is perfect for when you need a last-minute dessert. If you have a sweet tooth or if you want to treat your family to a quick dessert, this pie is the answer. It's definitely kid-friendly!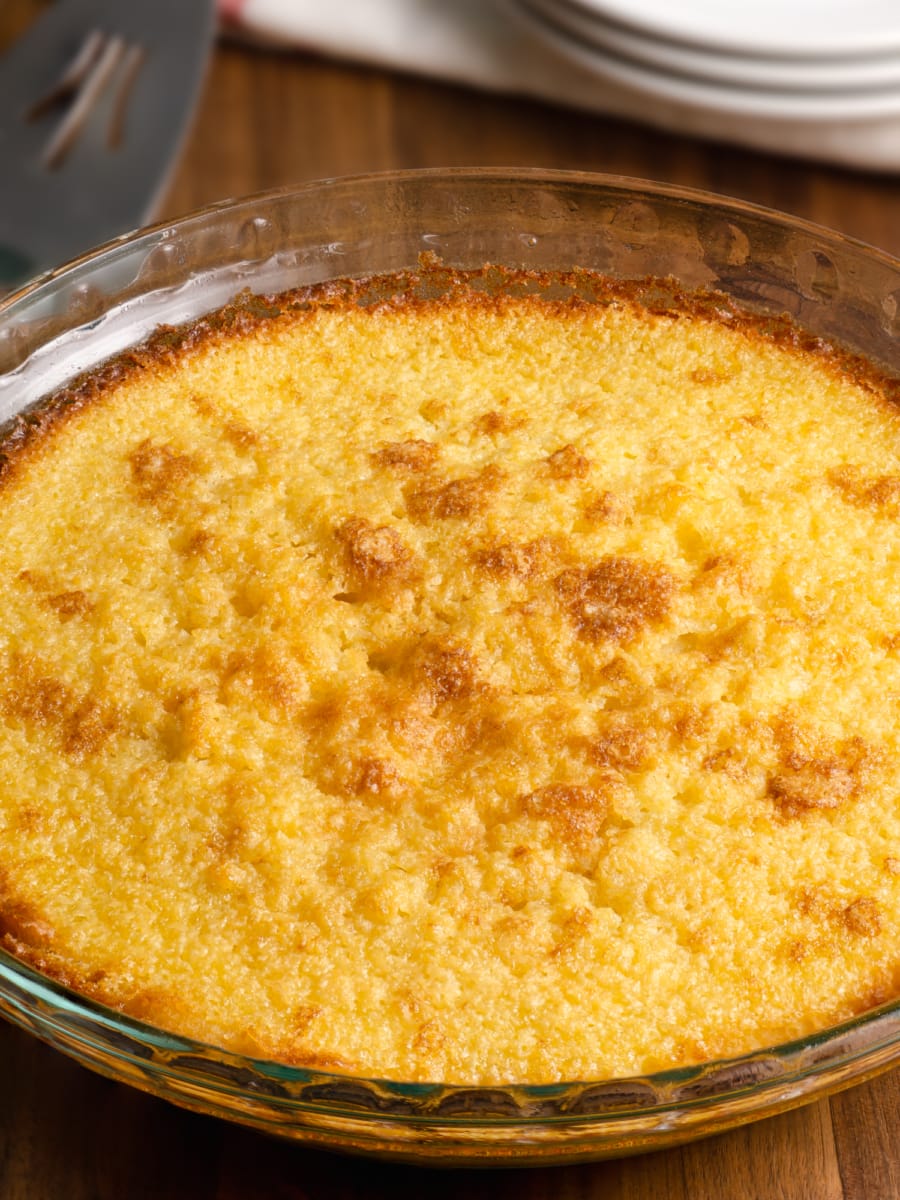 If I make it for guests, I usually wait to make it until the guests are here, so I can pop it in the oven while we chat and eat, and when we're done we can enjoy a warm and delicious Crustless Buttermilk Pie!
How Do You Make Buttermilk Pie?
All you need to do to make this easy Buttermilk Pie is mix all the ingredients together in a bowl. You can use a hand mixer to mix everything on low speed until you end up with a smooth mixture.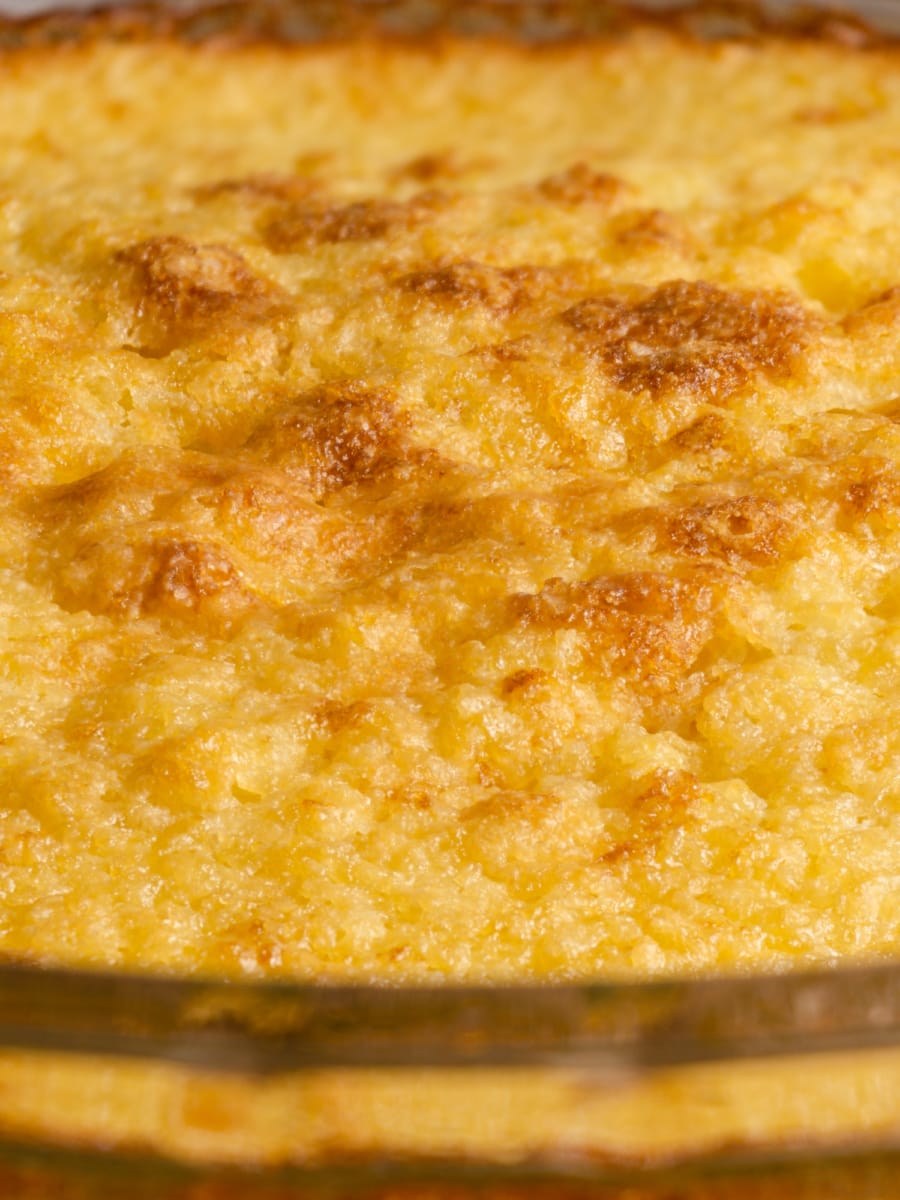 Once it's smooth, you can pour the mixture into your pie plate or baking dish. I use a glass pie dish or a 9 x 9 glass baking dish. You will then place the baking dish on the middle rack of your pre-heated oven.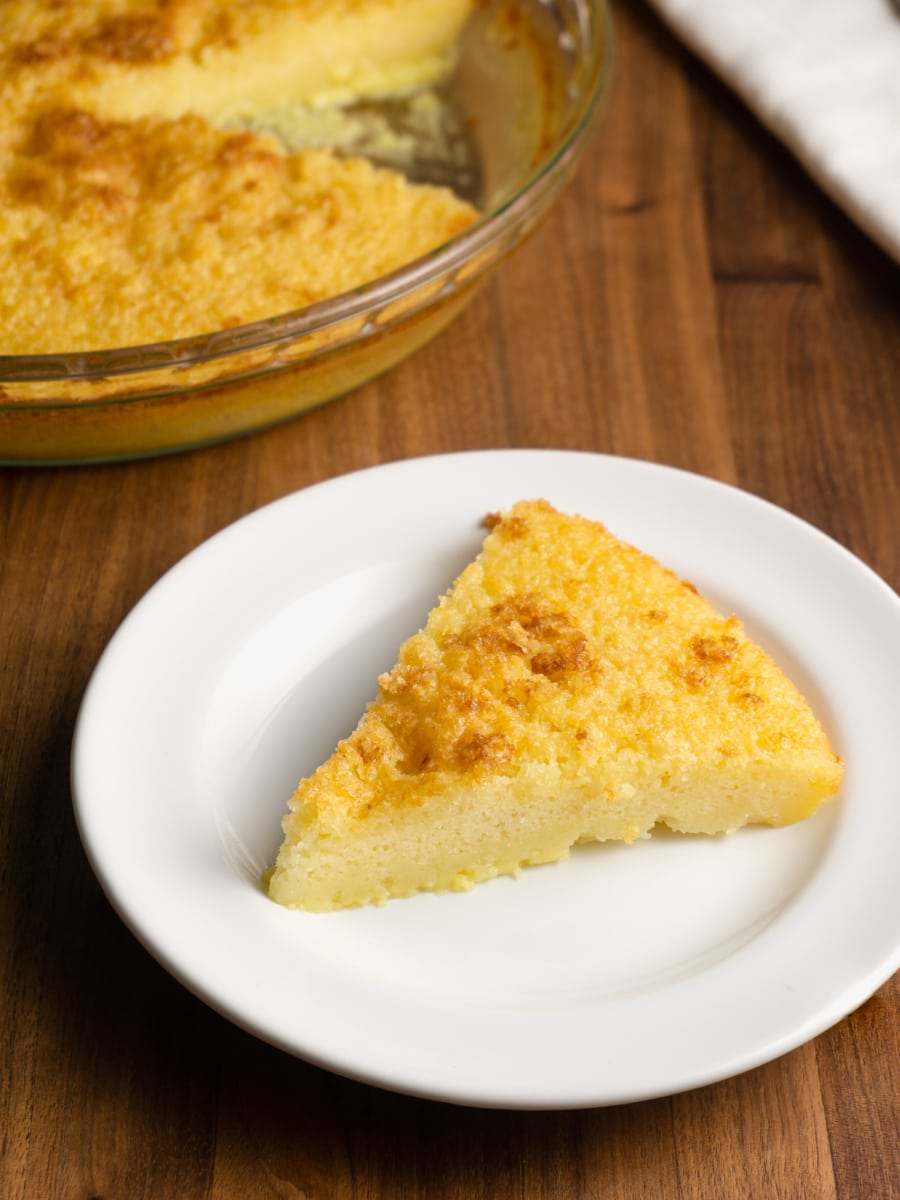 You'll bake the pie for approximately 45 to 50 minutes at 350 degrees. In my oven, 45 minutes is perfect. You'll want to keep an eye on yours to make sure you get the perfect time for your oven. The pie will have a beautiful golden color on top when it's ready.
Essential Items
Here are some essential prep tools, utensils, and appliances I used to make this recipe.
Featured Items
Here is a list of the products featured in this post or products similar to those featured in this post:
You can test for doneness by inserting a toothpick into the center of the pie. If it comes out clean, you're good to go!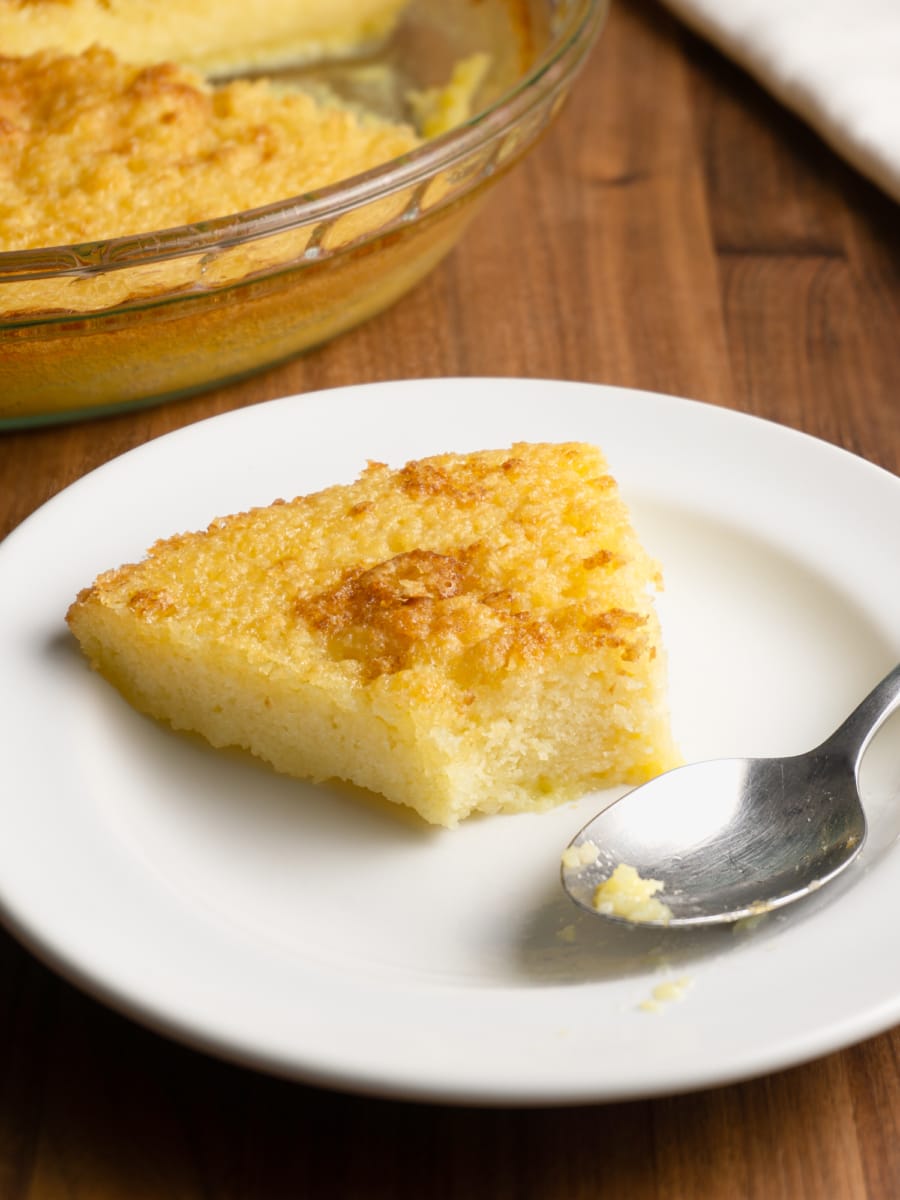 I know you will love this Buttermilk Pie recipe! Such little effort for so much flavor! Let me know in the comments when you try it!
Now, if you have a little more time and want to prepare a dessert in advance, try my super delicious Instant Pot Flan!
Crustless Buttermilk Pie
A SWEET AND SLIGHTLY TANGY CUSTARDY PIE
This old-fashioned Southern treat is perfect for when you need a quick and delicious dessert. The warm, custard-like inside is so comforting. Just like grandma used to make.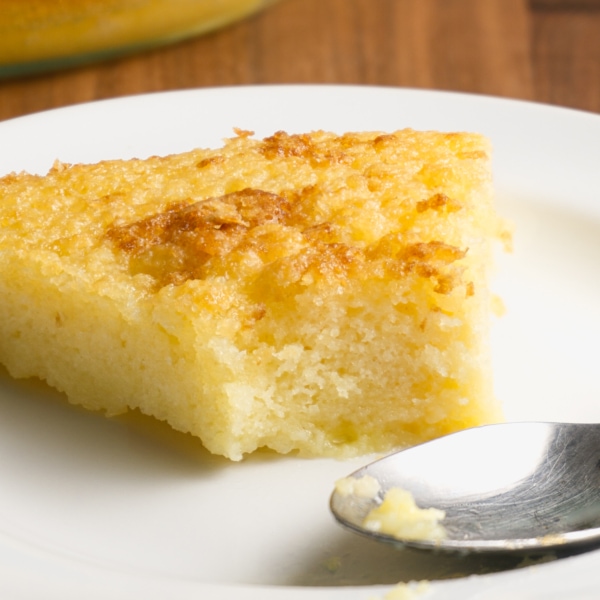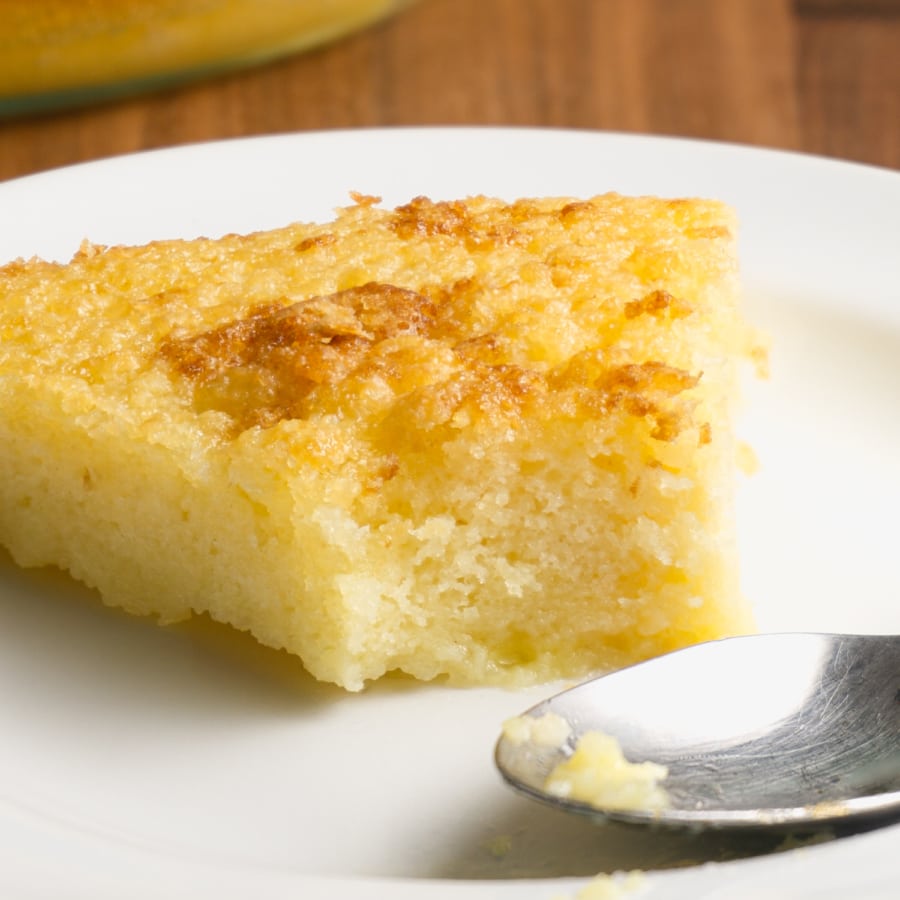 Instructions
Preheat oven to 350 ° F

In a large mixing bowl add all the ingredients and mix them with a hand mixer on medium speed until everything is combined into a smooth batter.

Pour the batter into a 9-inch pie dish and bake on the middle rack for 45 to 50 minutes.
Nutrition Facts
Calories: 262kcal | Carbohydrates: 39g | Protein: 4g | Fat: 10g | Saturated Fat: 6g | Cholesterol: 85mg | Sodium: 124mg | Potassium: 135mg | Fiber: 1g | Sugar: 33g | Vitamin A: 375IU | Calcium: 73mg | Iron: 1mg
Serving Suggestions
Serve warm with ice cream. A warm slice of this pie is so good with a scoop of vanilla ice cream. The perfect dessert!