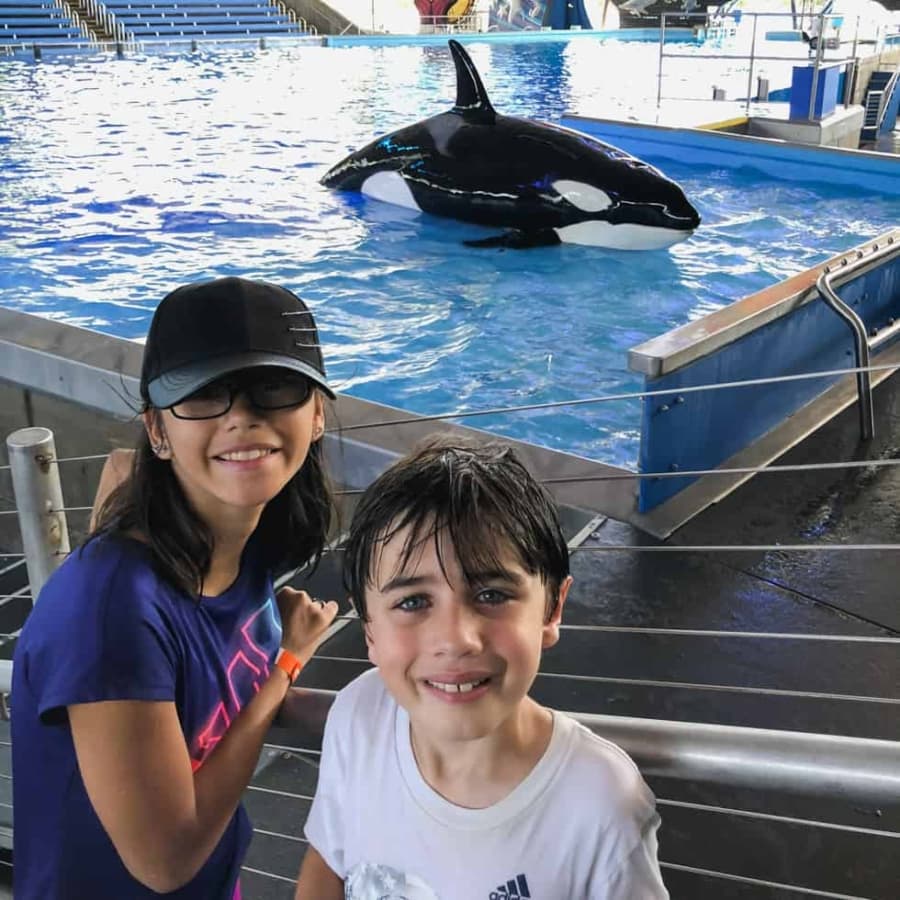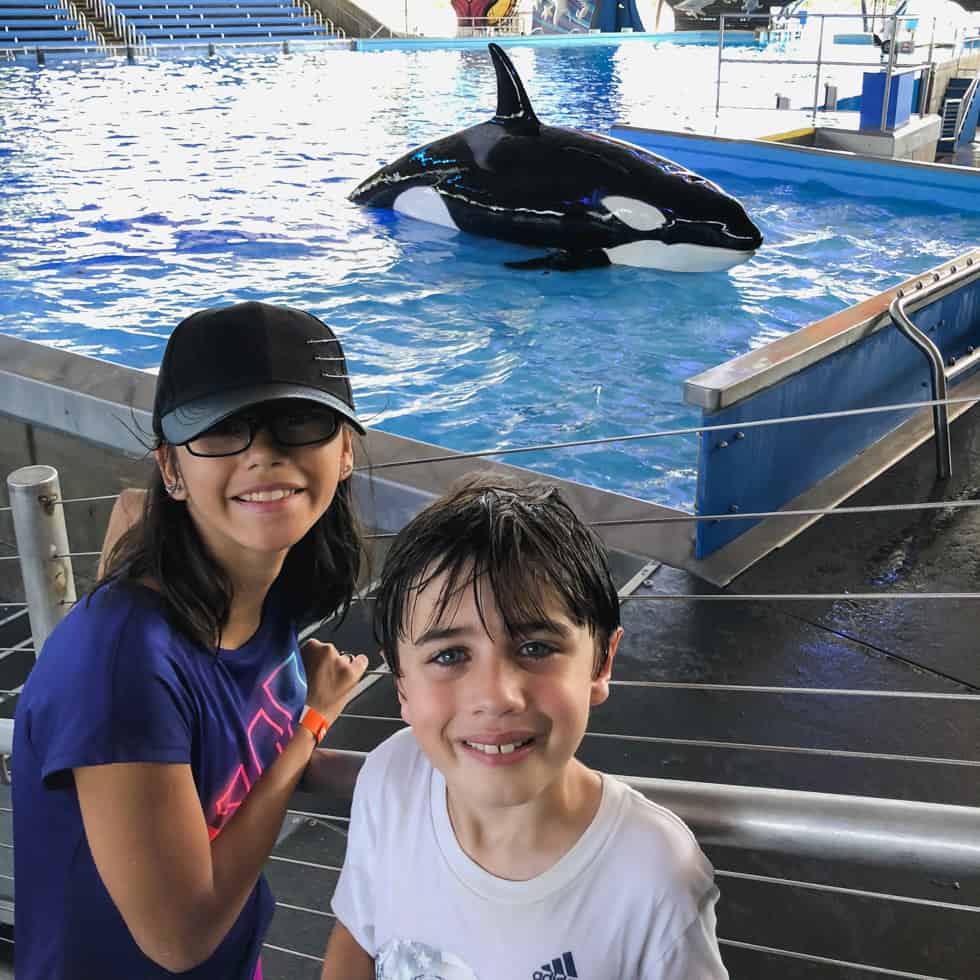 SAVE FOR LATER
There's nothing more exciting than planning a vacation! Well, maybe actually going on the vacation! But for me, planning is part of the fun! I love doing the research and love the excitement of the build-up before the trip. Is that just me?
Last year, we had the opportunity to take a road trip to San Antonio. It was a long-awaited and much-needed vacation! We had not been anywhere in 2 years. On a side note, if you're driving to San Antonio from Houston you must read my post on the Best Places to Stop between Houston and San Antonio.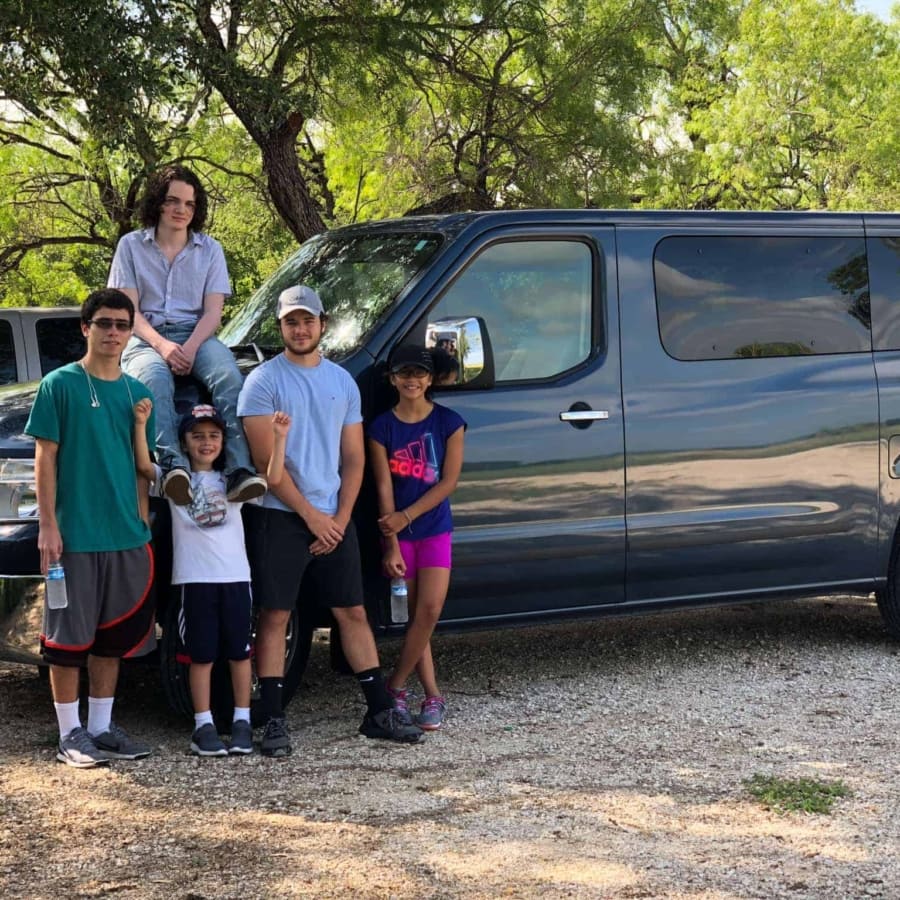 The main purpose of our trip was to go to Sea World, but we decided to spend a few extra days there and enjoy some of the sights and activities in beautiful San Antonio. I did lots of research and found the spots we definitely wanted to hit while we were there.
I needed the places to be kid-friendly, but also entertaining for us adults. We had been to San Antonio before, but our recently adopted children had never been. So it was fun planning the trip and making sure we got the most out of the 4 days we would be there.
In my opinion, San Antonio is the most kid-friendly city to visit in Texas. So if you're planning a trip to San Antonio with your kids, you'll definitely want to consider these places as part of your adventure!
Sea World
This one is a no-brainer. If you're going to San Antonio with kids, you have to spend a day at Sea World. It's best to plan to go on a weekday for lighter crowds, even in the summer.
Sea World has plenty of awesome things to keep you busy for an entire day. They have a waterpark you can go to as well, Aquatica, but we opted out of that. We spent the day enjoying the rides, the characters and the food! The Sesame Street characters are a treat, especially for the little ones. The older kids enjoyed the thrilling rides.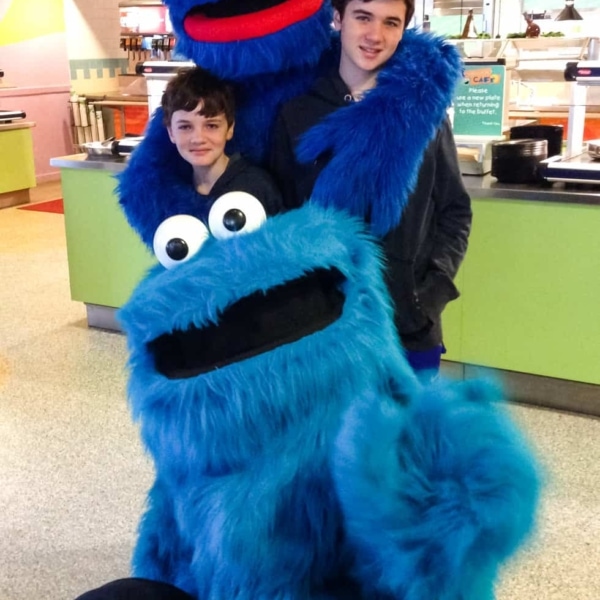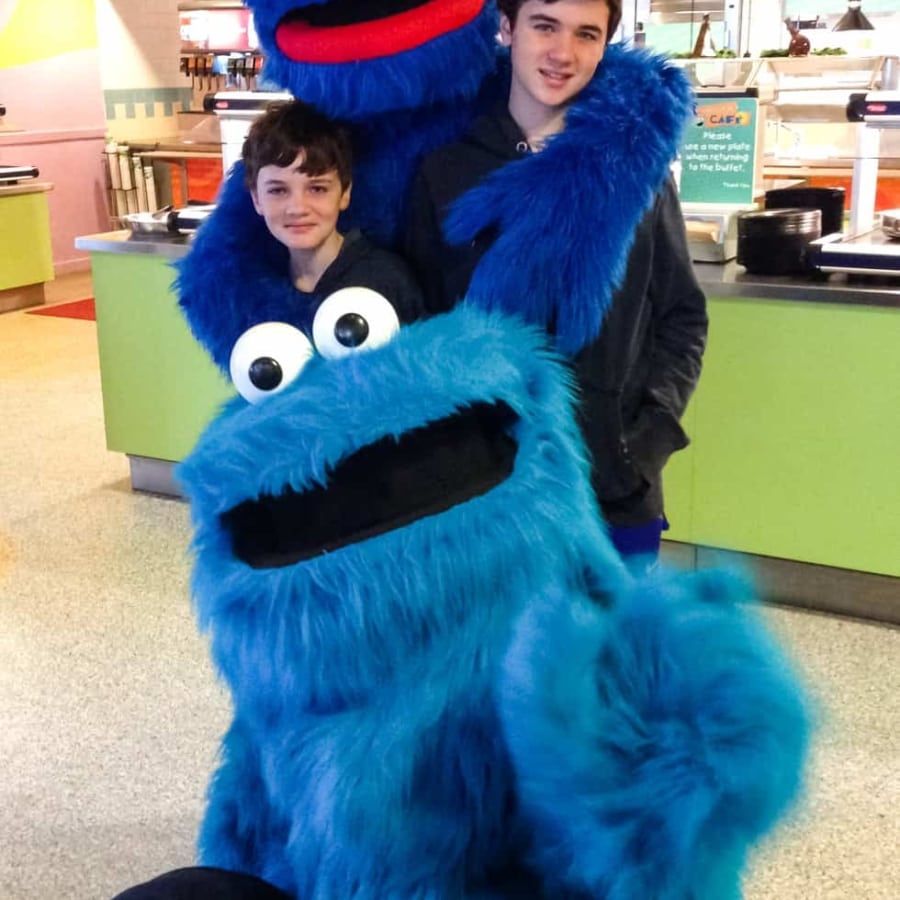 Read more in detail about our day in Sea World. I have lots of great tips to make the most out of your day there.
Six Flags Fiesta Texas
If you have older kids, they may prefer spending the day at Six Flags. We didn't have time to go on this trip, but it's definitely worth it for the kids. There's plenty of rides for the older kids but there's also lots for the little ones.
If you have the chance to go to Six Flags, do it. You won't be disappointed!
The Alamo (and surrounding area)
You can't visit San Antonio and not stop by The Alamo. It's a piece of history and it's worth taking the kids even if just for a quick tour. The entrance to The Alamo is free and there's a neat gift shop the kids will love.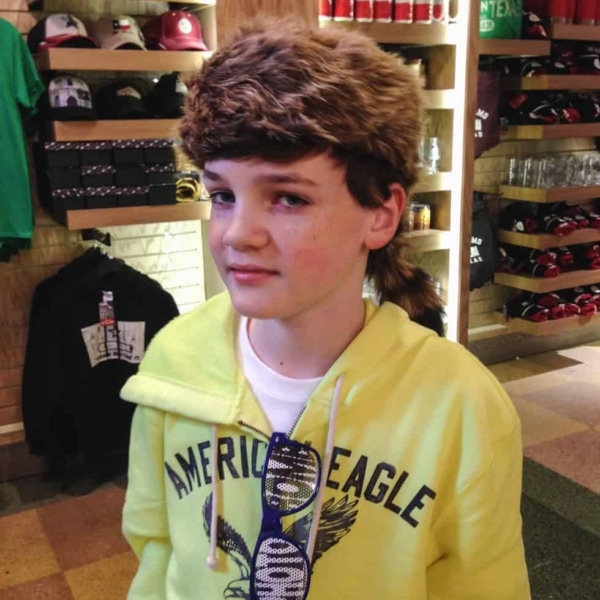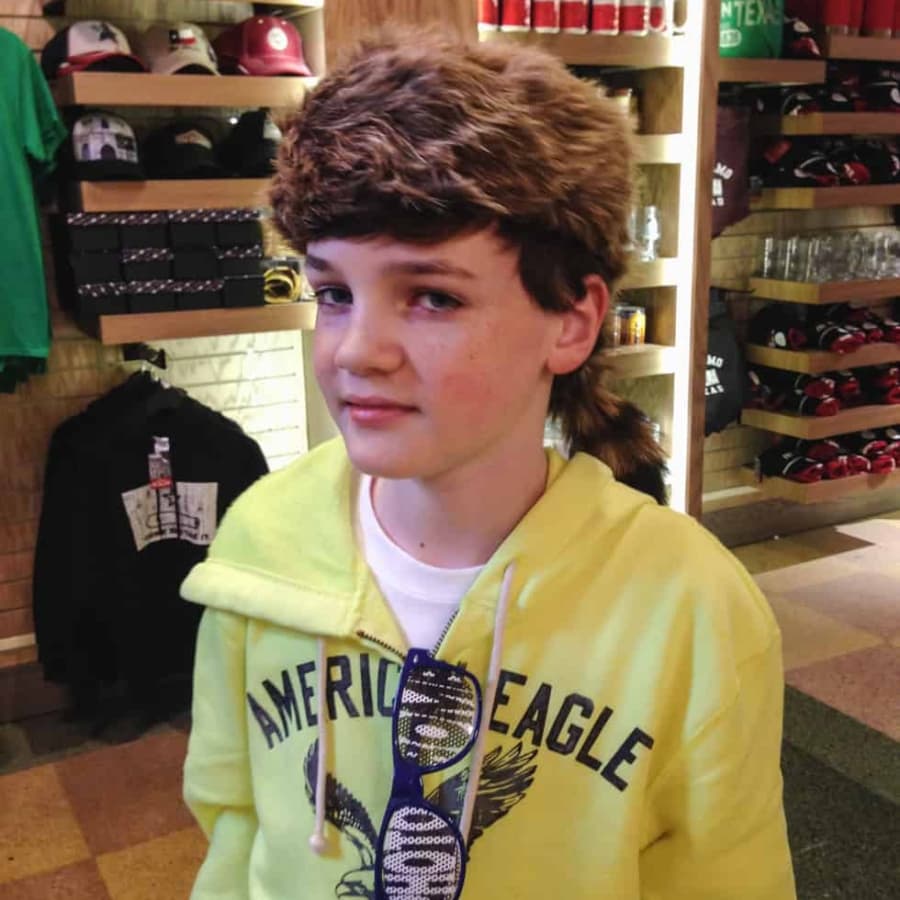 After visiting the Alamo, there's plenty of fun activities for you and the kids to enjoy without having to drive anywhere. Some of my family's favorites are Mirror Maze, Guinness World Records, Ripley's Believe It or Not, Tomb Raider 3D, and Louis Tussaud's Wax Museum.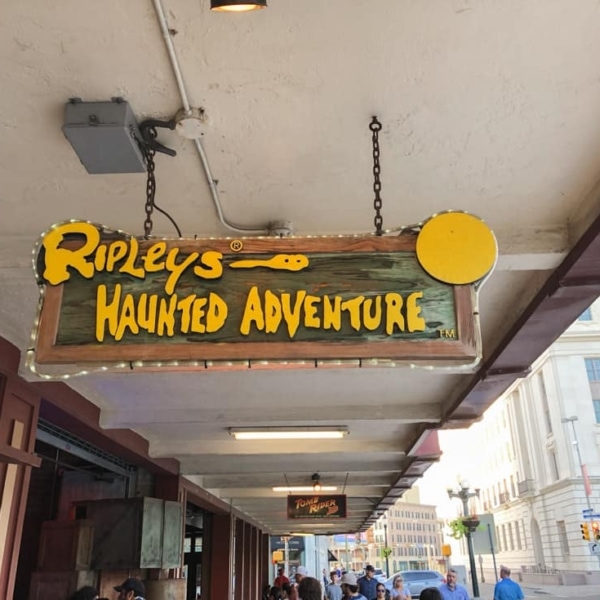 This last trip we also went into Ripley's Haunted Adventure. This was against my better judgment since I hate being scared. It was SCARY!! My then 7-year-old survived and had a blast, but just keep in mind it is scary as heck!
Natural Bridge Wildlife Ranch
This is one of my kids' favorite places to visit when we go to San Antonio. The Natural Bridge Wildlife Ranch is such a cool place to visit. You get to go on safari in your own car and get up close to some beautiful animals. There's also a petting zoo you can visit after your safari. My kids LOVE that part.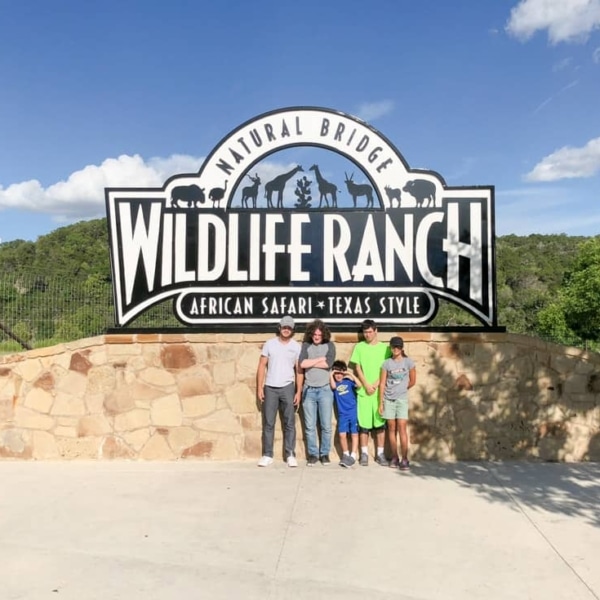 You can buy food pellets when you go in, and I highly recommend you do this. You'll get to feed all the animals right from your car window. It's definitely a great experience for the kids, young and old! Just remember you read it here: Watch out for the ostrich!
Natural Bridge Caverns
If you go to the Wildlife Ranch, then plan your day accordingly so you can also go next door to the Natural Bridge Caverns. These caverns are amazing and there are different levels you can go down to, depending on your abilities. Make sure to choose one that your children (and you) will be able to handle.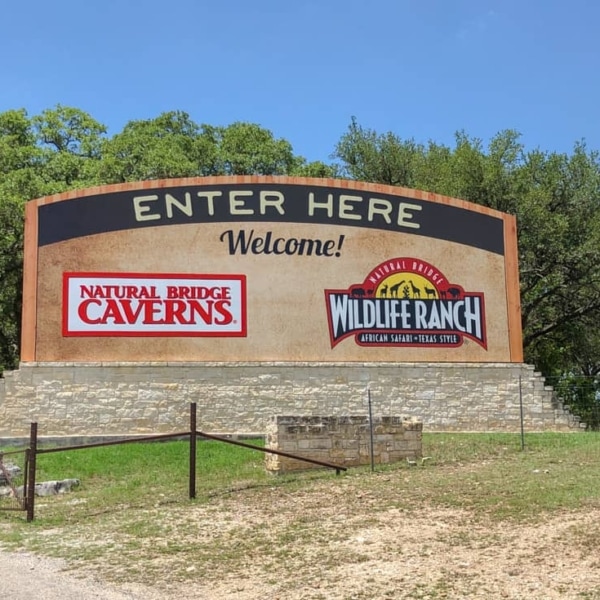 Before going down to the caverns, you can have fun in an outdoor maze on site. We all really enjoyed this part. Just keep in mind, the heat in San Antonio is brutal so you'll want to stay hydrated at all times.
The Riverwalk
One of the most beautiful sights in San Antonio is the Riverwalk. There are so many shops and restaurants, and of course, the beautiful river running through it all. You can definitely spend an entire day in the Riverwalk area.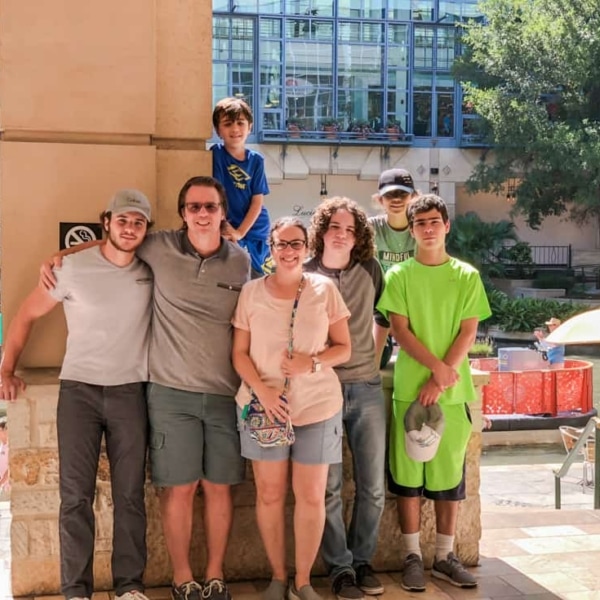 My kids especially enjoyed going into The Shops at Rivercenter. There are some great restaurants and activities the whole family can enjoy: Johhny Rockets, Ben & Jerry's, Dave & Buster's, Legoland Activity Center, Battle for Texas: The Experience, just to name a few. For all the shops, nicely organized by level, visit the RiverCenter website.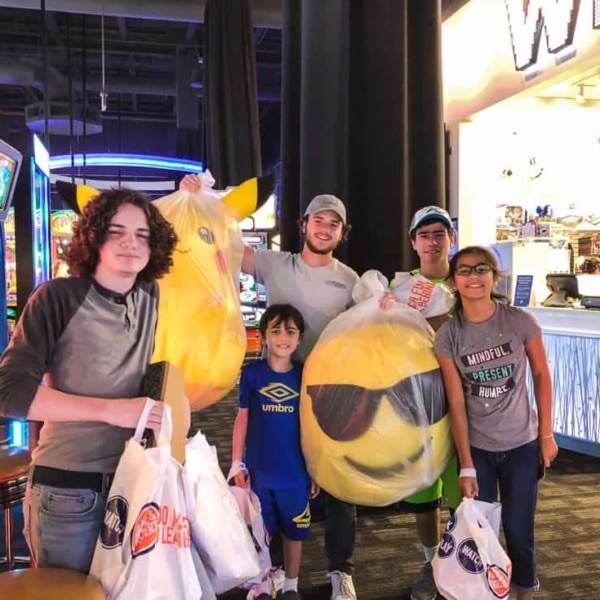 Market Square – El Mercado
For a vibrant and colorful experience, you don't want to miss El Mercado, also known as Market Square. It's a wonderful experience with all the sounds and flavors of Mexico. Our favorite place to eat there is Mi Tierra. The food is excellent! You can do some shopping and walk around in the fiesta atmosphere. Don't miss it!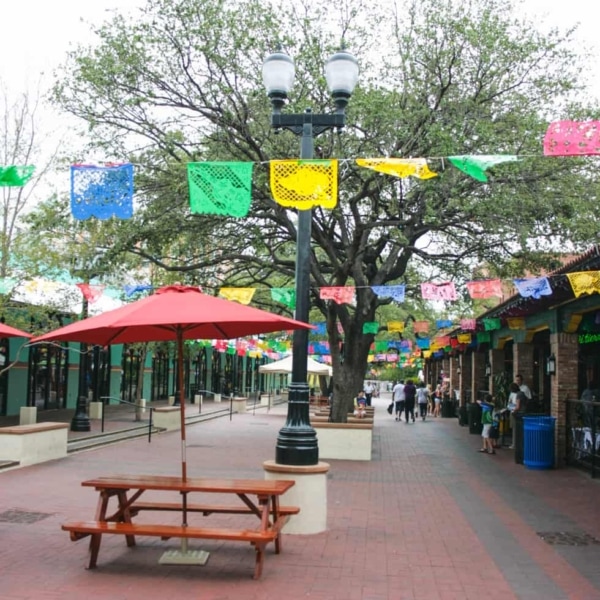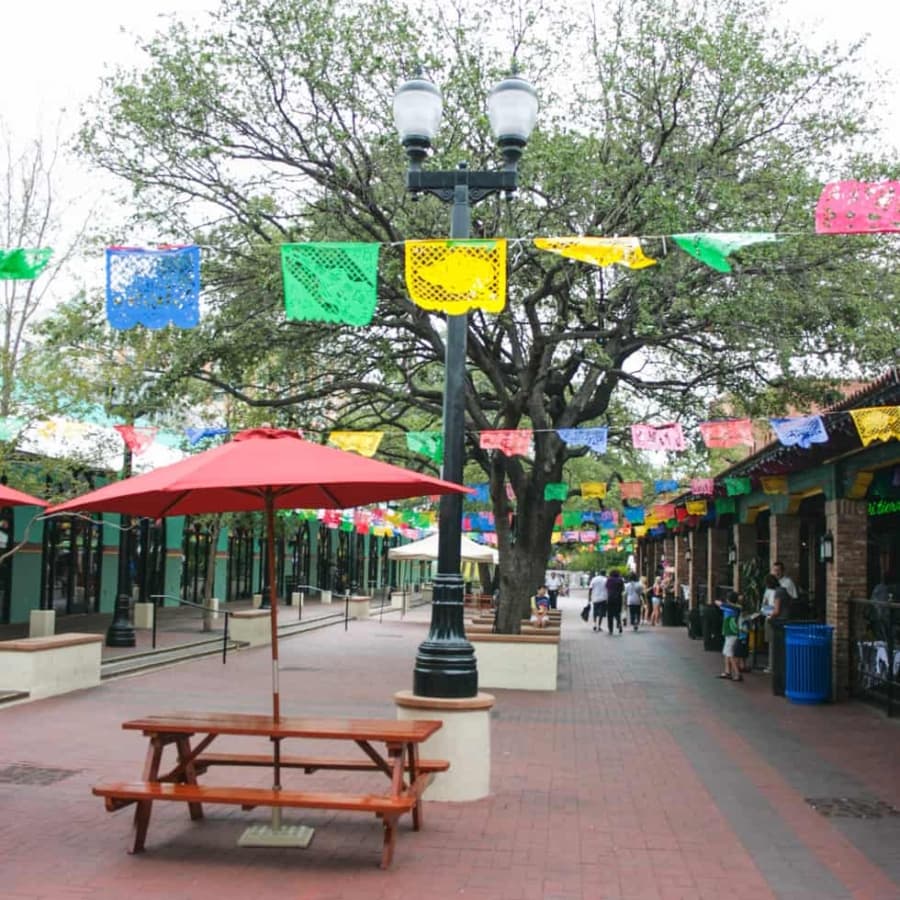 Kid-Friendly Places to Eat in San Antonio
Now, onto my favorite part of every trip. Eating! I love trying different restaurants and types of food when we travel. San Antonio proved to be an awesome destination for kid-friendly restaurants. Not only were they kid friendly, but the food was amazing. The food was so tasty, I wrote a whole post on the Best Kid-Friendly Restaurants in San Antonio. Make sure to check it out for details.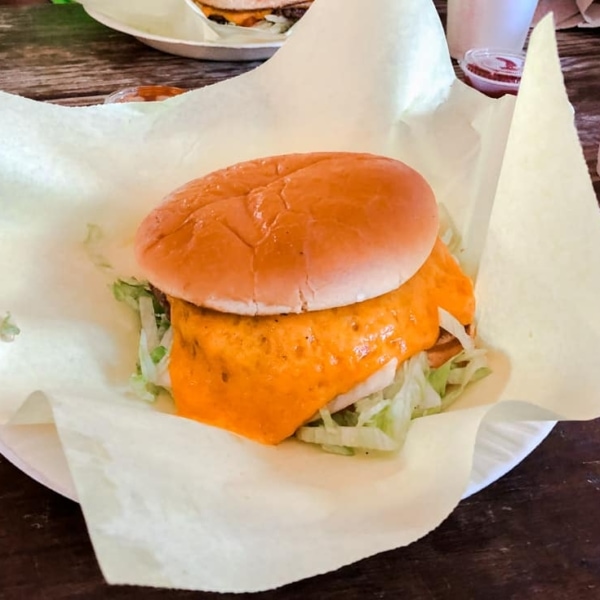 There are so many great places to eat at in San Antonio. You can have some delicious Tex-Mex, some amazing burgers, incredibly yummy organic food, and so much more. You'll definitely need your stretchy pants when vacationing in San Antonio!
Places to Shop in San Antonio
If you have some extra time and are looking to shop a little, then Shops at La Cantera is a beautiful place to go. My kids really enjoyed hanging out there for the day. There was minimal complaining and I got to shop a little!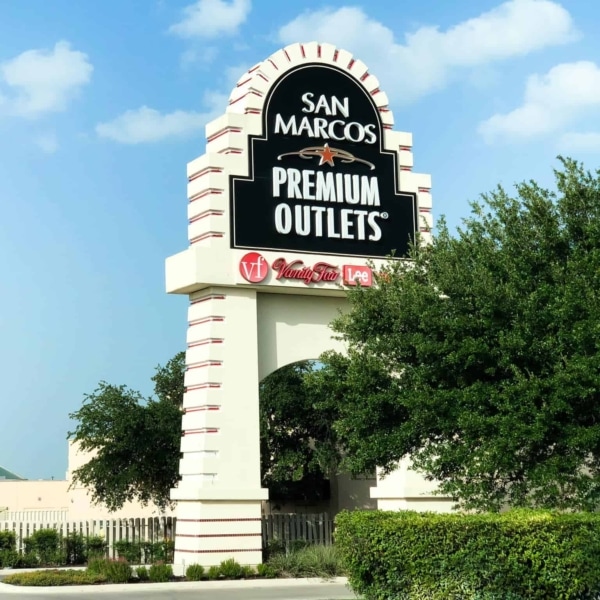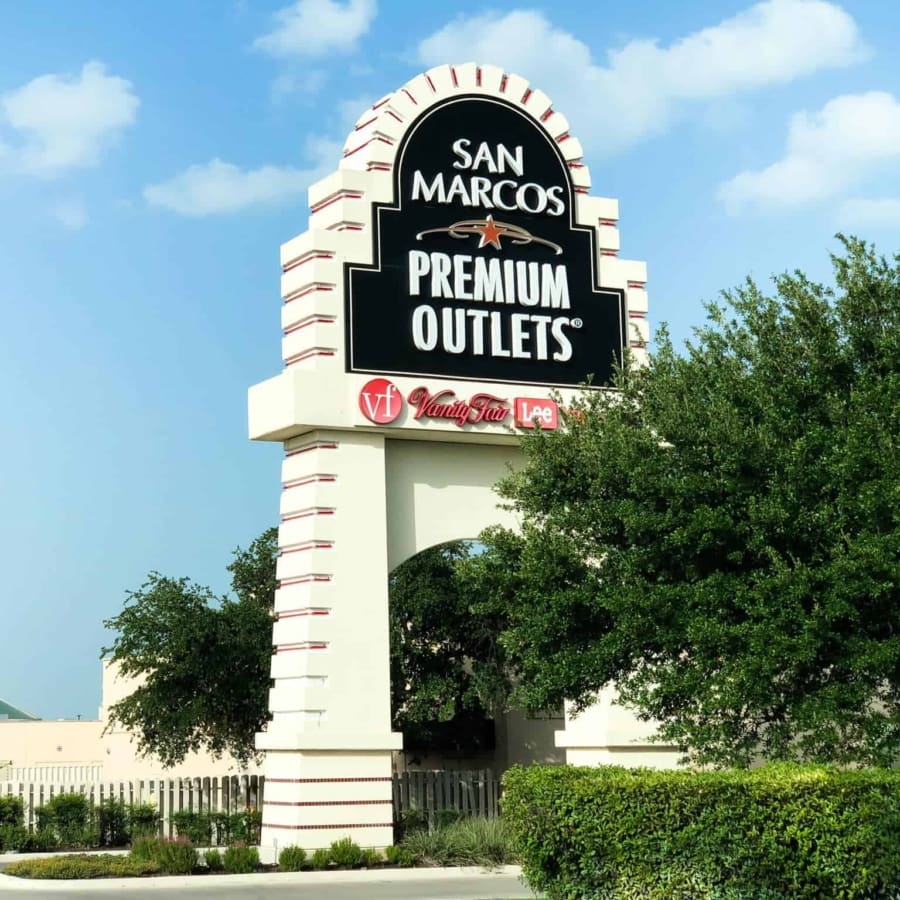 Of course, if you have a chance to make your way to San Marcos, make sure you hit the outlets there. Lots of fantastic shopping at great prices. All the stores you can imagine are right there in one place!
I hope you have a ball on your trip to San Antonio! As for me, I'm already planning our next visit. I hope this list of things to do with kids in San Antonio is helpful and makes your trip more enjoyable! And if you're driving there, don't forget your Road Trip Essentials!
For a comprehensive list of things to do, places to stay, and much more make sure to visit www.visitsanantonio.com.
Quick & Easy Recipes
When you sign up to become a newsletter member, you'll get access to my latest quick & easy homemade recipes, homemaker tips and tricks, free printables, and more delivered directly to your inbox each week.