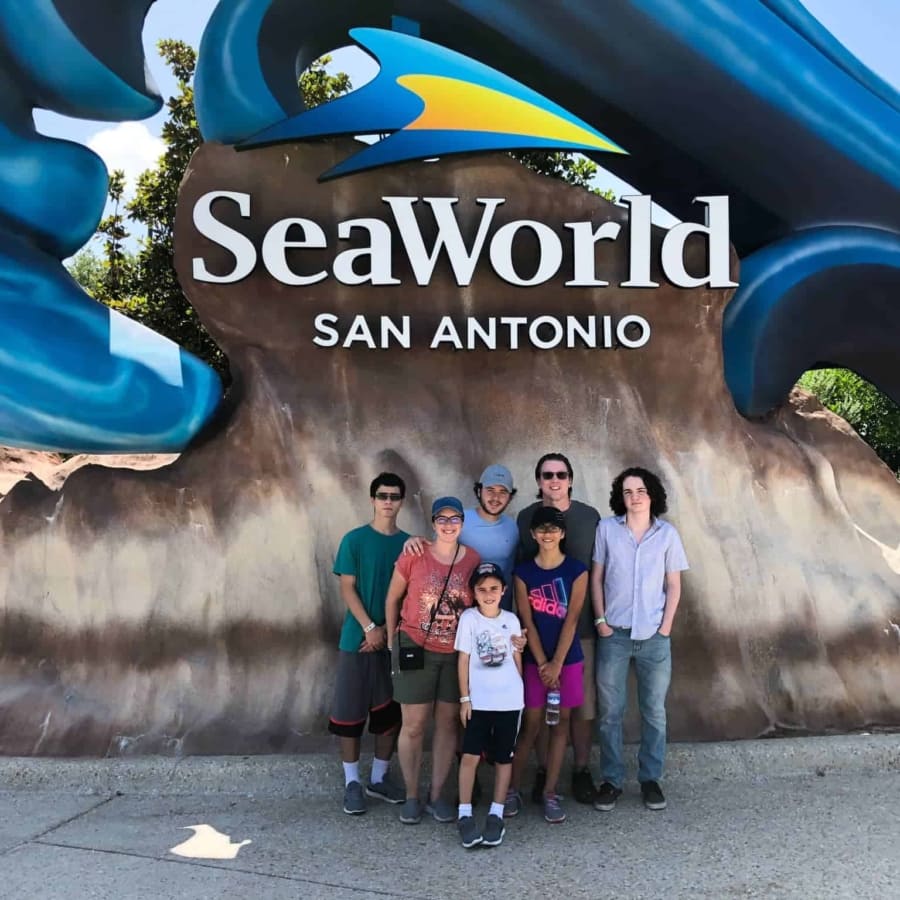 SeaWorld in San Antonio was kind enough to provide my family with tickets for a visit this summer. We were beyond excited, as we had been there before, but had never been with our two adopted children. In fact, they had never been to SeaWorld at all, so it was definitely an exciting trip to plan.
This post contains affiliate links. For more information, see my disclosure.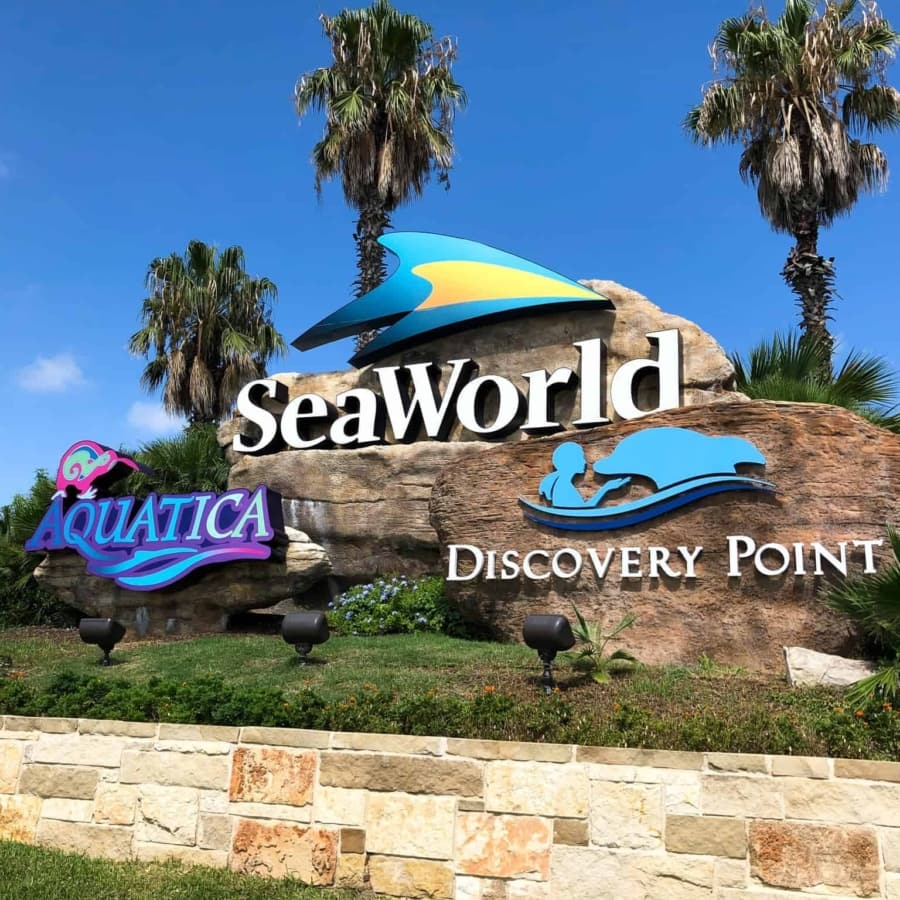 We took a road trip from Houston to San Antonio. It was a very enjoyable trip with some key stops along the way. We left on a Wednesday so we could arrive in San Antonio early afternoon and be ready to spend the whole day Thursday at SeaWorld.
Prepare for the Hot Summer Days at SeaWorld San Antonio
We woke up early on Thursday, had a small snack, and put on our sunscreen. The weather was going to be a brutally hot 103 degrees so we made sure to dress in cool and comfortable clothing. Off we went!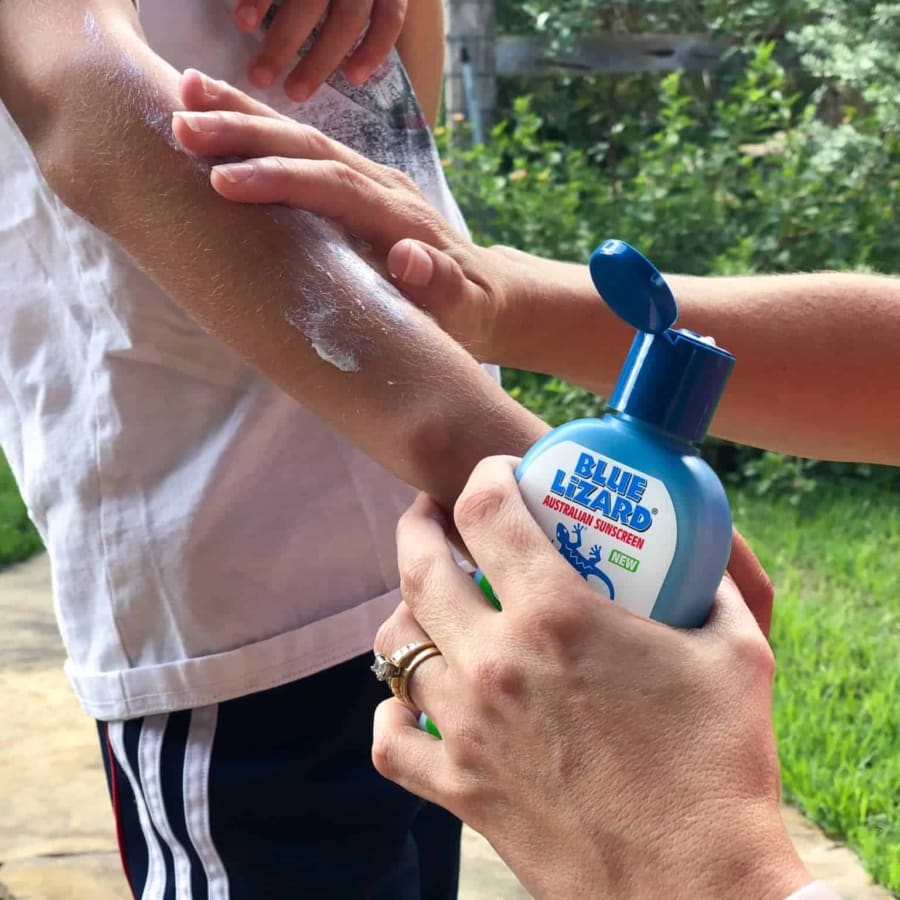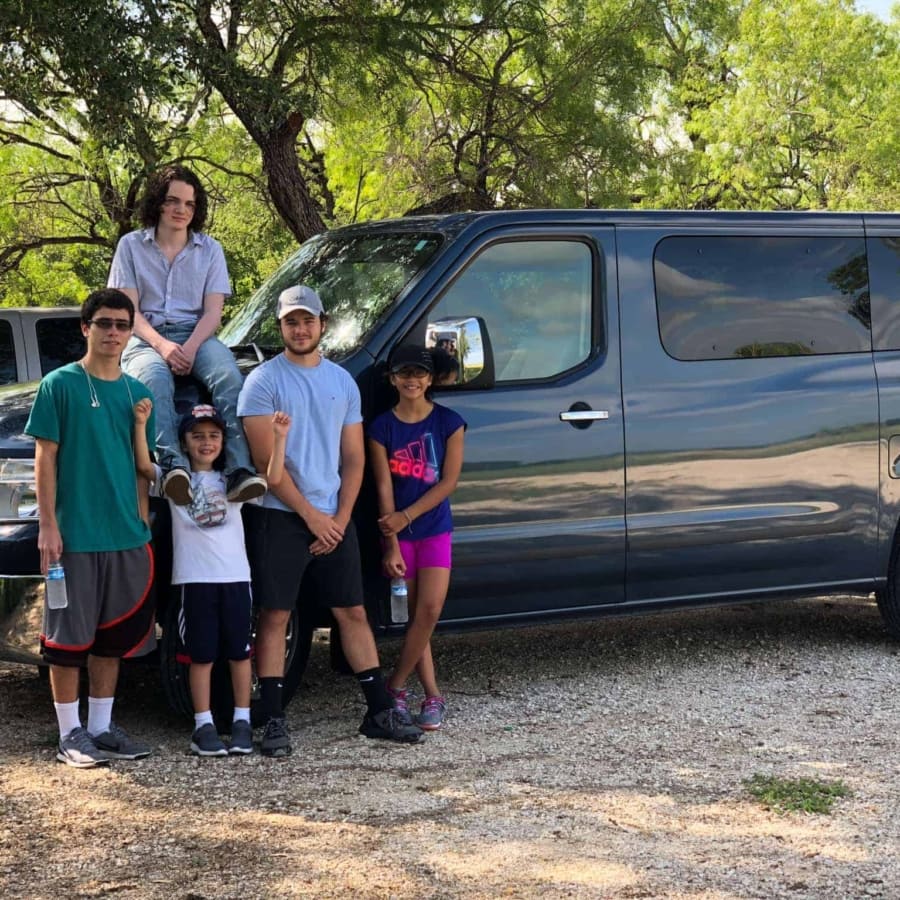 Get to the Park Early and Travel Light
My kids are old enough now, to where we don't have to carry a lot of things with us like wipes, diapers, extra clothes, etc, so we opted to carry as little as possible. I had a tiny purse and we all had our hats to protect us from the sun. Other than that, we were all free to walk around without carrying a bunch of stuff.
We arrived at 10 am right as the park was opening, so we were able to easily get a good spot in the parking lot.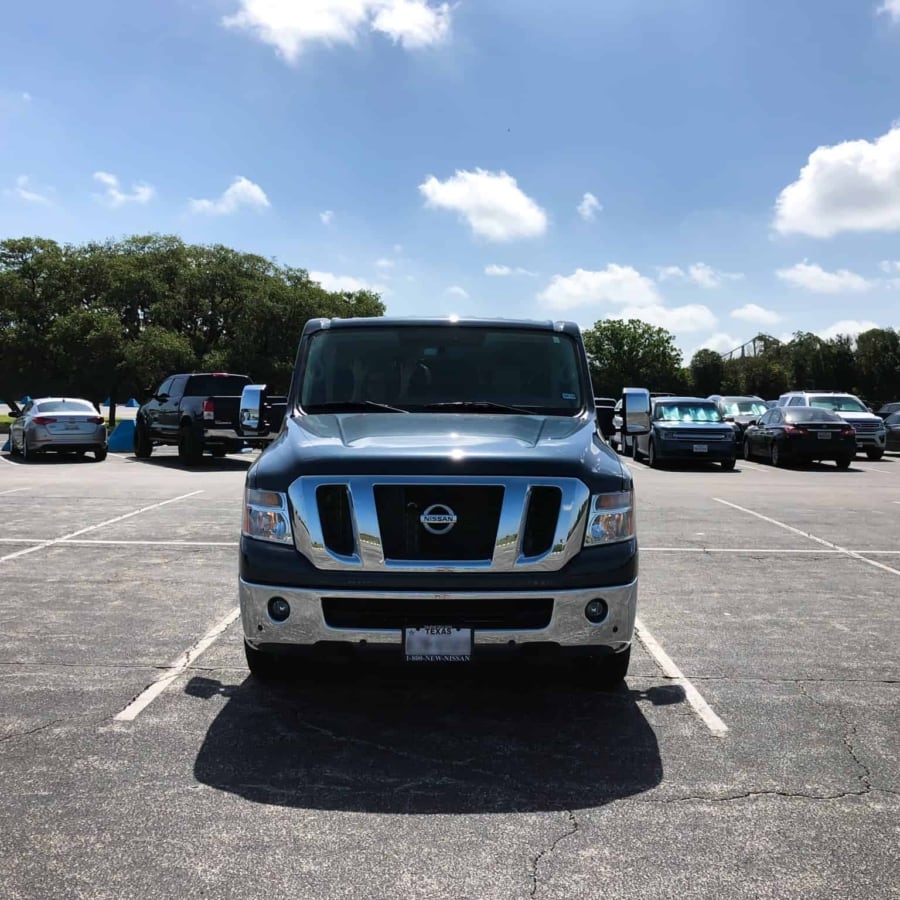 It helped that we had no bags with us so we were able to go through the faster line into the park. Once we were in, they took our picture as a family, gave us a claim ticket and we were free to enjoy our day.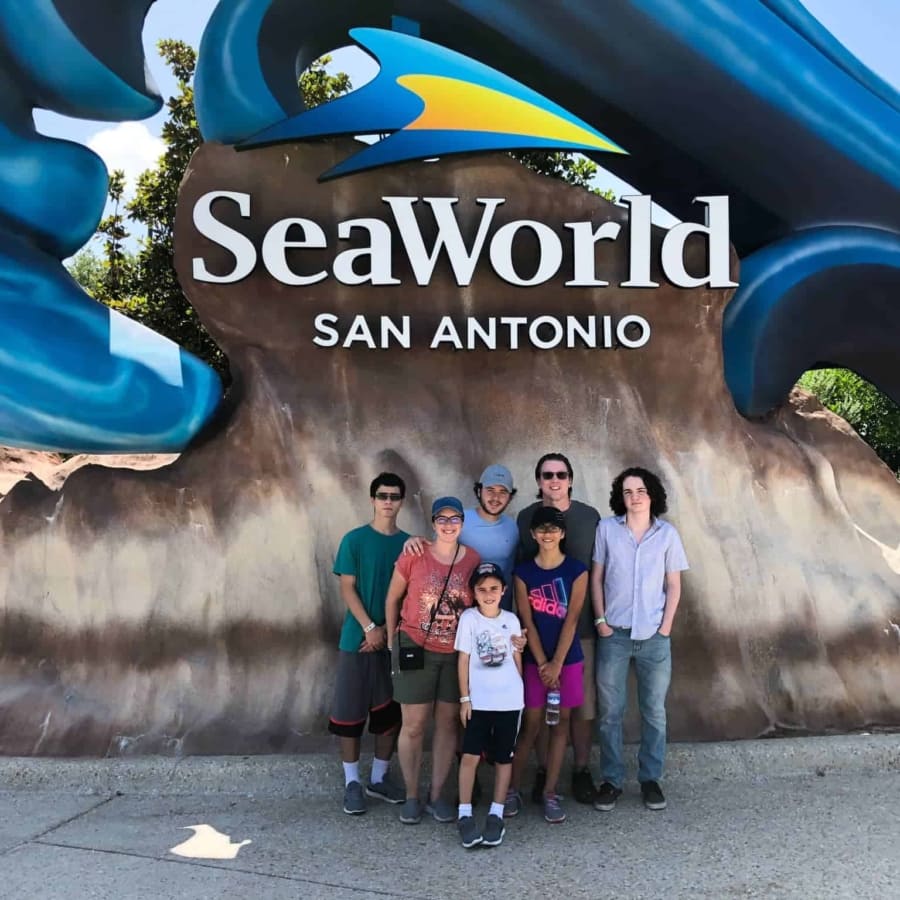 The All Day Dining Deal Makes Sense for Large Families
My friend Laura had recommended we get the All Day Dining Deal and since we were going to be there all day, we made a stop at guest services. The way the plan works is each person can eat an entree, a side item or dessert, and a drink, as often as once every hour, all day! Considering we were going to be there all day, and my teenagers pretty much eat every hour, it was a great deal for us.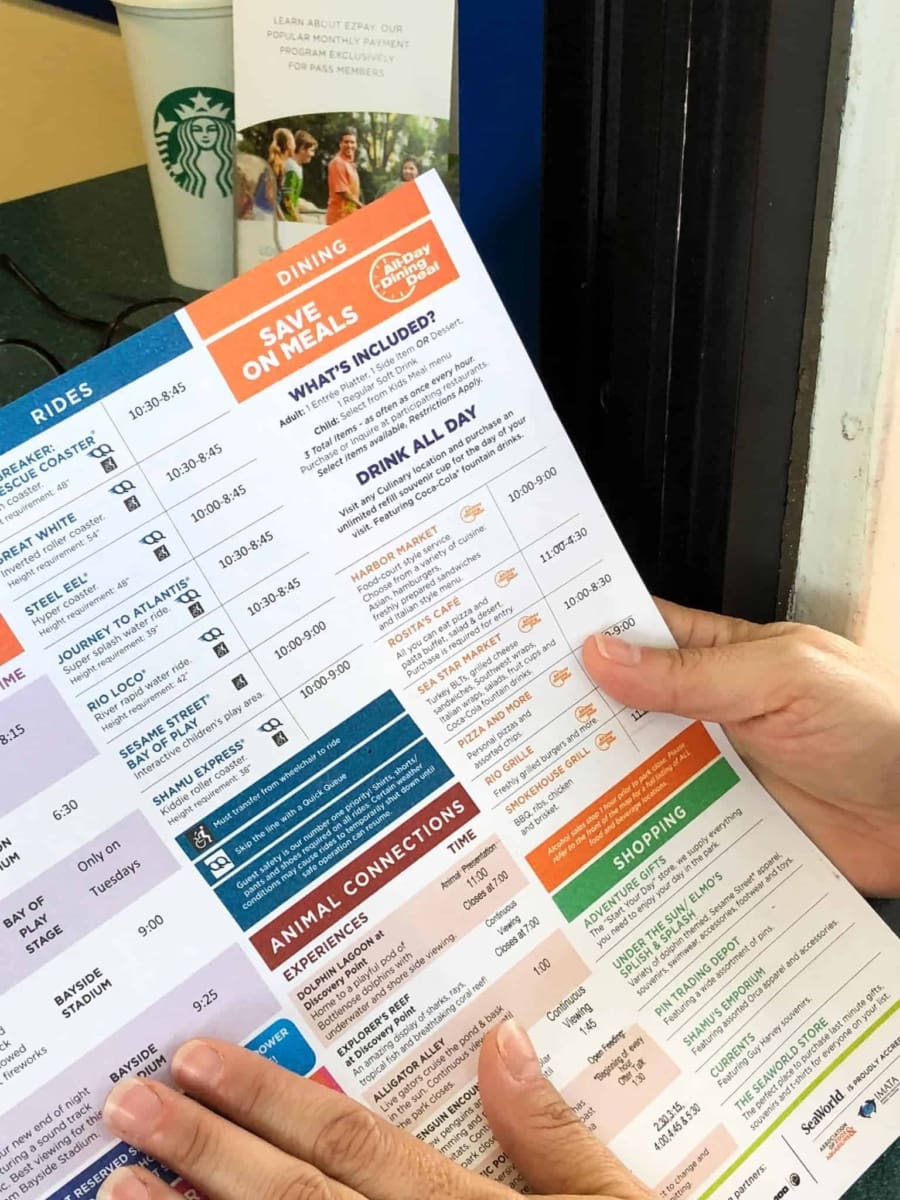 The older kids measured the younger ones to see which rides they would be able to get on, while we settled our dining plan.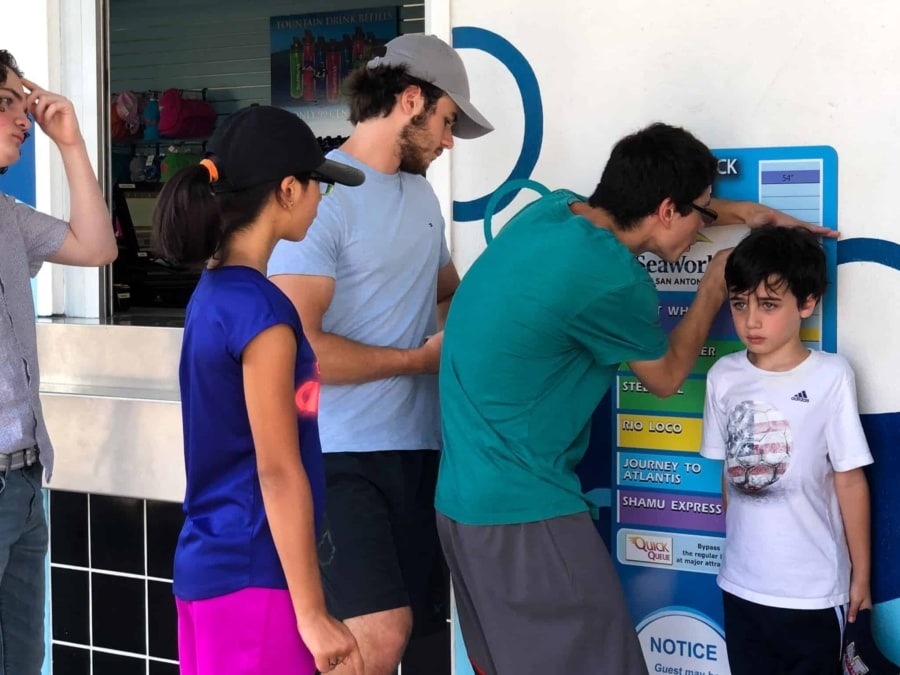 We each got a wristband. The smaller kids got a kid-colored band, and the rest of us got adult ones. If you purchase a child wristband, the child must order from the children's menu wherever they eat. Seaworld San Antonio has other dining opportunities as well if you're interested in some special experiences for your kids. You can get more details as well as their prices on the SeaWorld San Antonio website.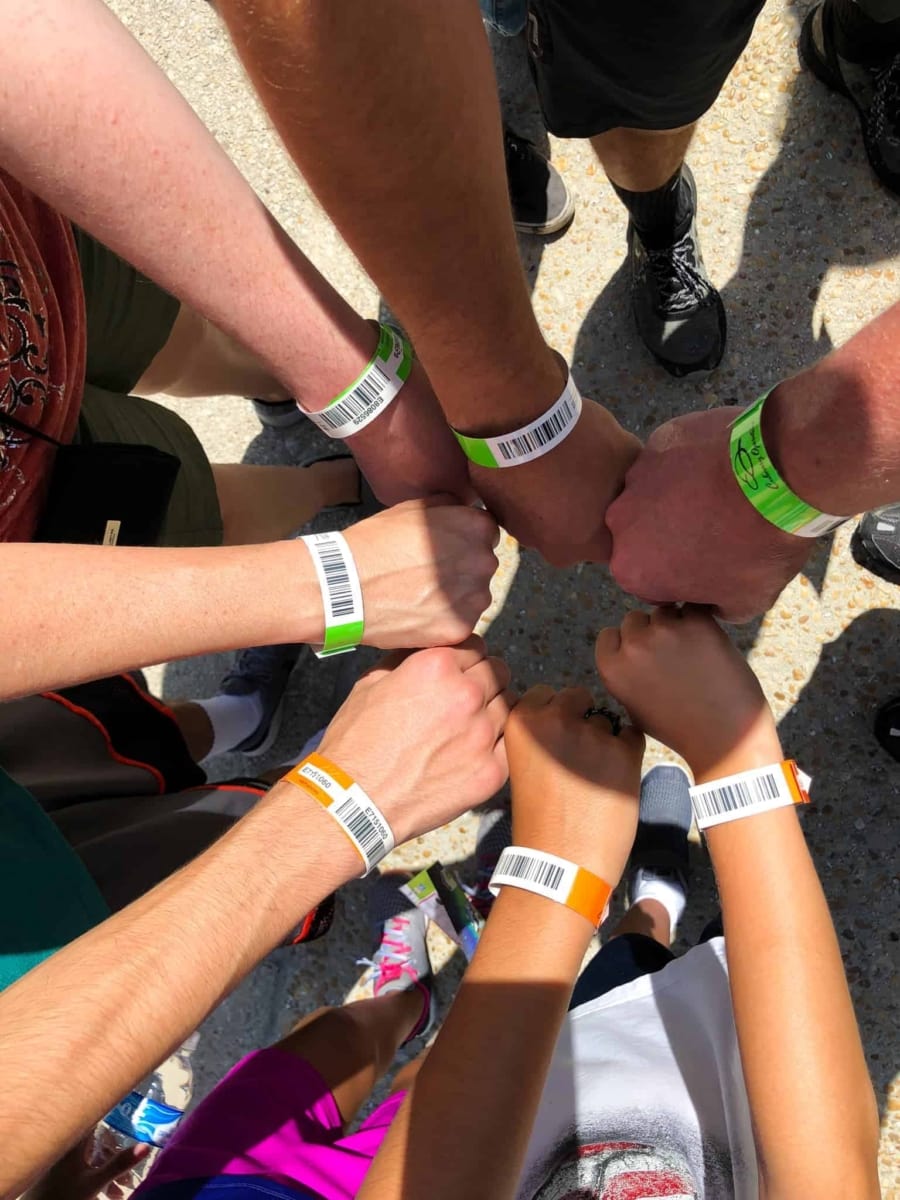 There Are Lighter Summer Crowds on Weekdays
The crowd was super light, even though it was the middle of summer. It was definitely the right choice to go on a Thursday! So if you have the ability to visit the park on a weekday, I highly recommend it.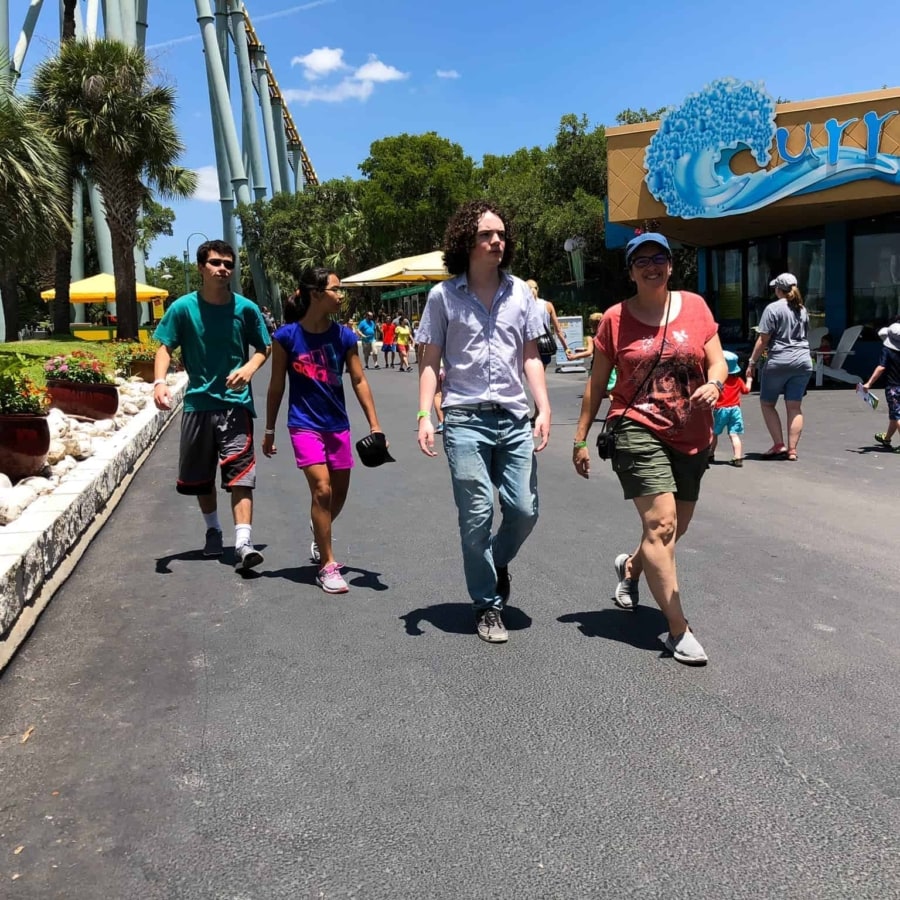 There Are Plenty of Food Options at the Park
The first thing we did? Eat, of course! We decided to get our first meal out of the way. We went to Harbor Market. Most of us got one of the Asian Creation plates. The food was good. Everyone had a full tummy, and from what I saw when we checked out, it was definitely going to be a good deal for us to have gotten the All Day Dining Deal.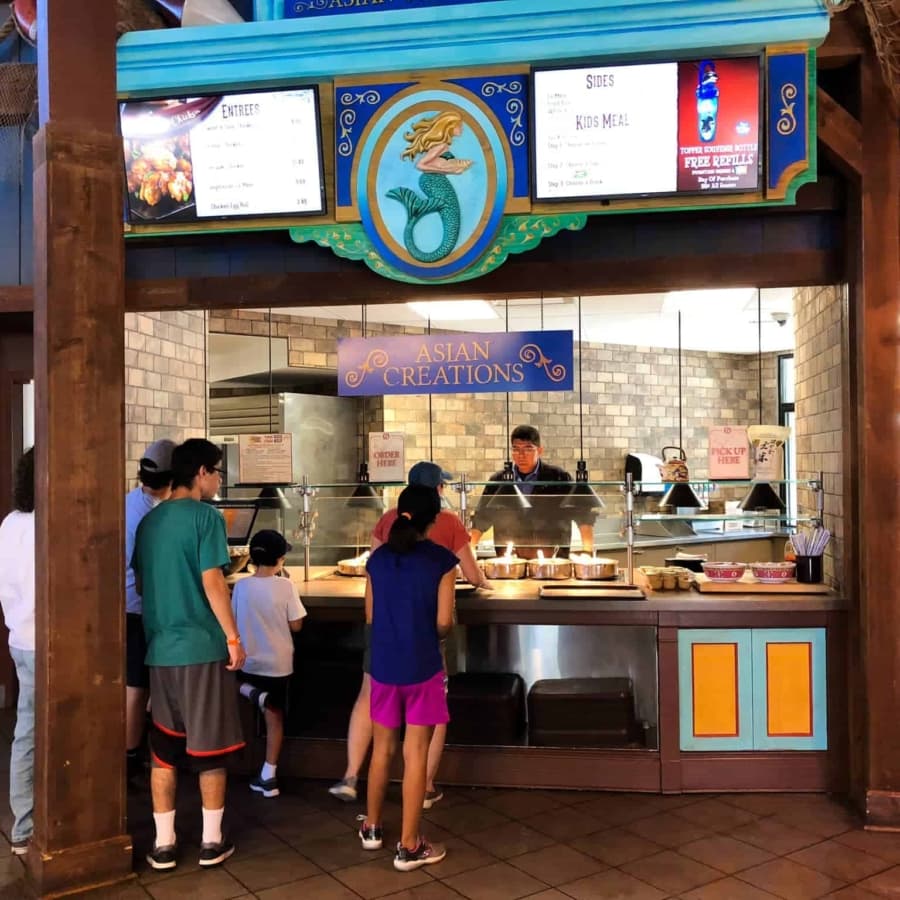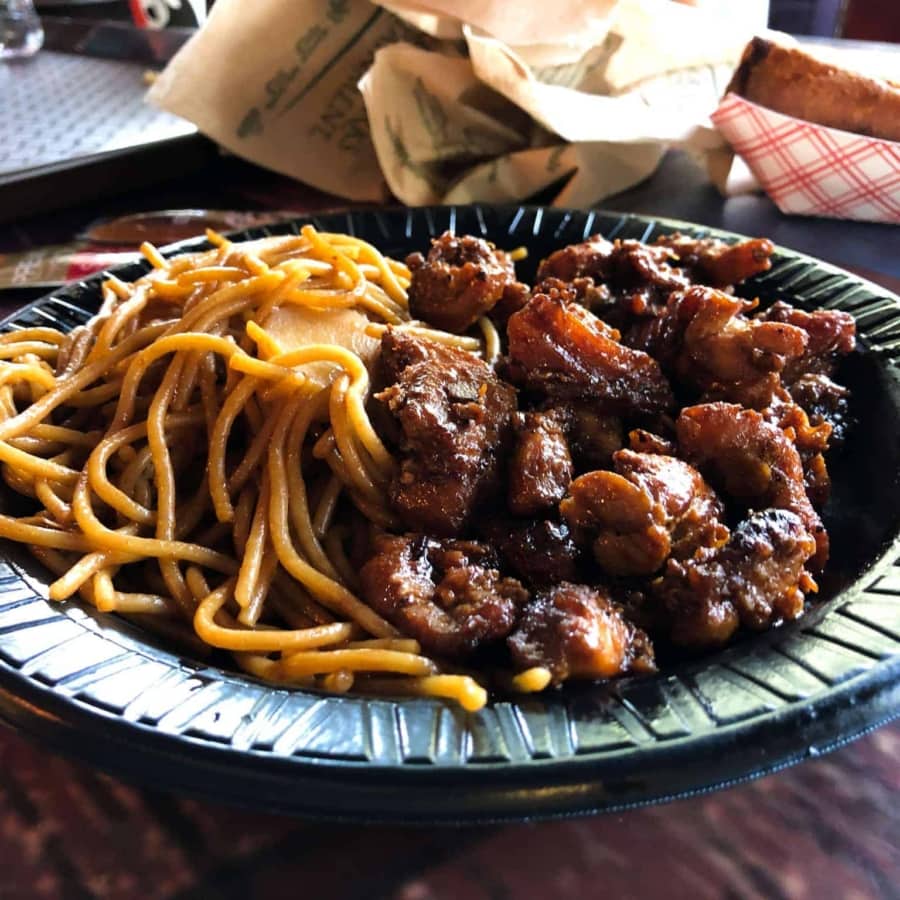 The Best Ride to Beat the Heat
Next, we headed to the roller coasters! Our first one, to ease everyone into them, was Journey to Atlantis. You will get soaked on this ride! But believe me, with the Texas summer heat, it is a welcome refreshing adventure. My 7-year-old and 13-year old had never been on a roller coaster, and we decided this would be a perfect one for them. They loved it!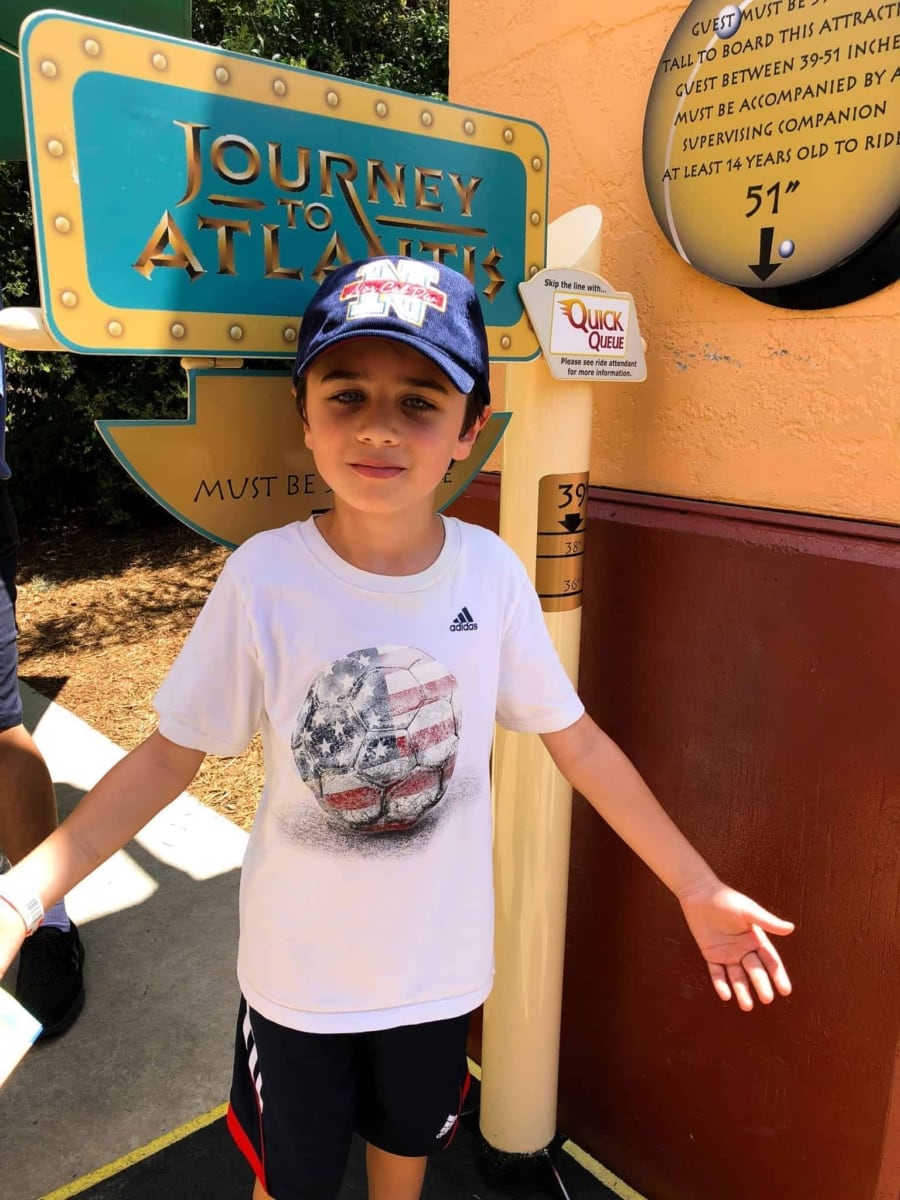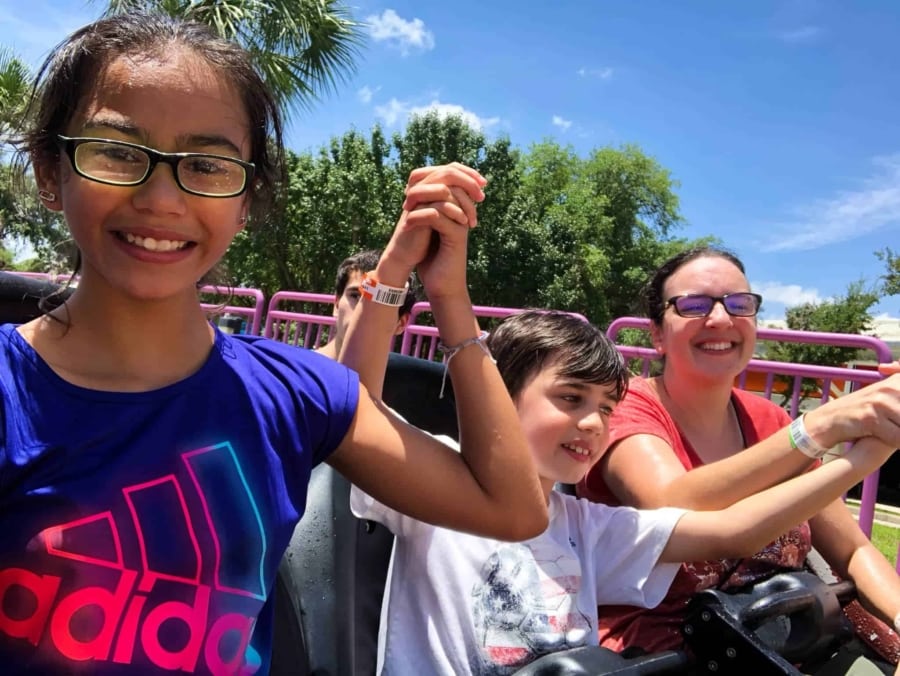 It is a big drop, but they handled it like pros. This was probably my favorite ride there. Not too scary, but thrilling enough to cause excitement and get those butterflies going. If your kids are not tall enough for the roller coasters, there's also an area of the park that has some kid rollercoasters and rides like The Shamu Express.
Having a Blast at the Dolphin Show
The "Ocean Discovery" show was starting right as we got off the ride, so we headed that way. It featured beautiful Pacific White-sided dolphins, beluga whales, and colorful macaws. The show was spectacular as expected and we all enjoyed it to the max.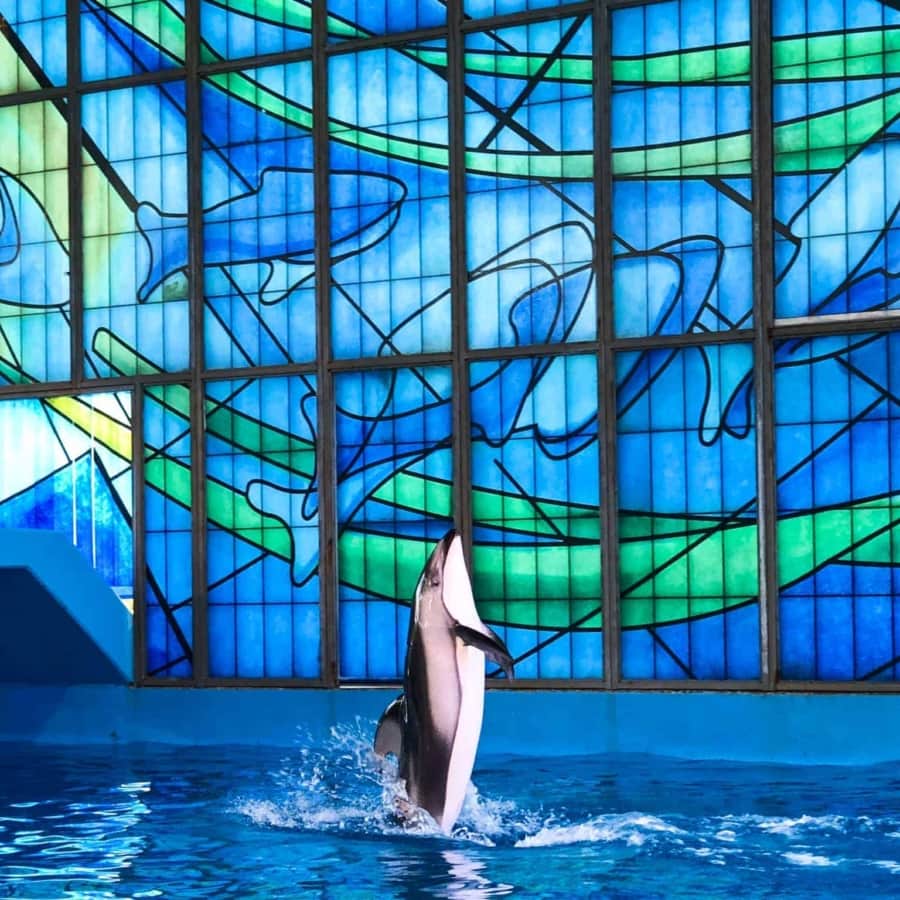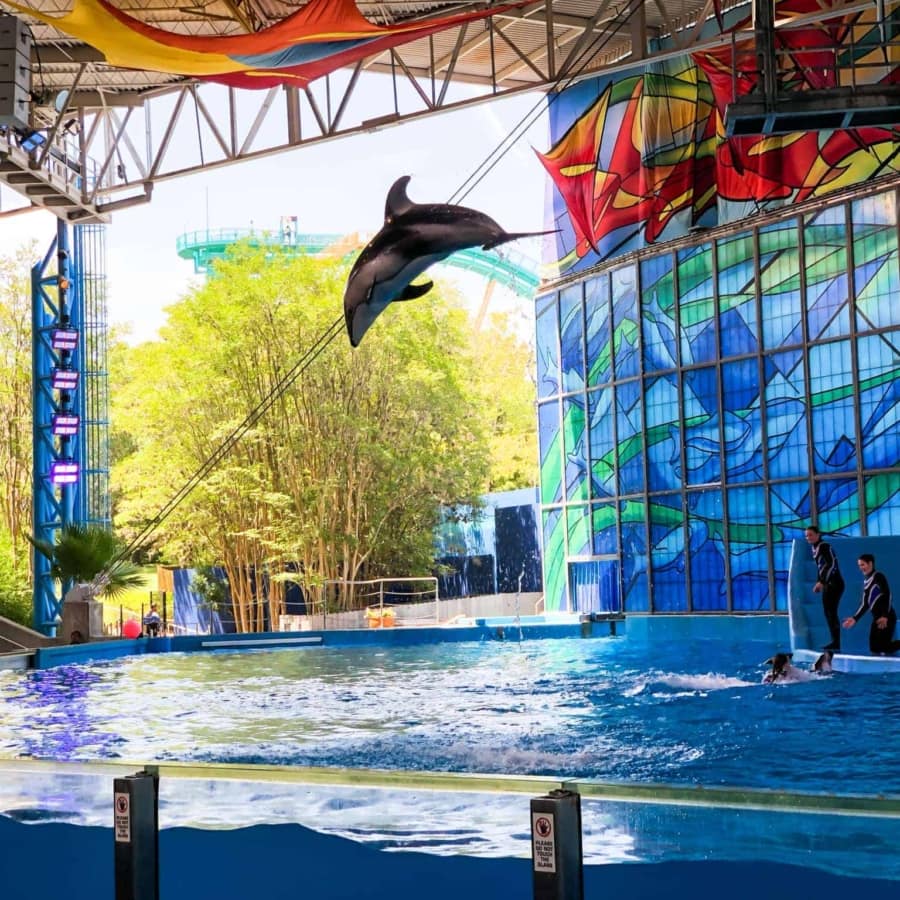 Trying Some Bigger, Scarier Coasters
On to more rollercoasters! The next step up was Wave Breaker. My little one was also tall enough to ride this one, so we all went on it. They have a test seat outside the ride so you can make sure your child fits properly.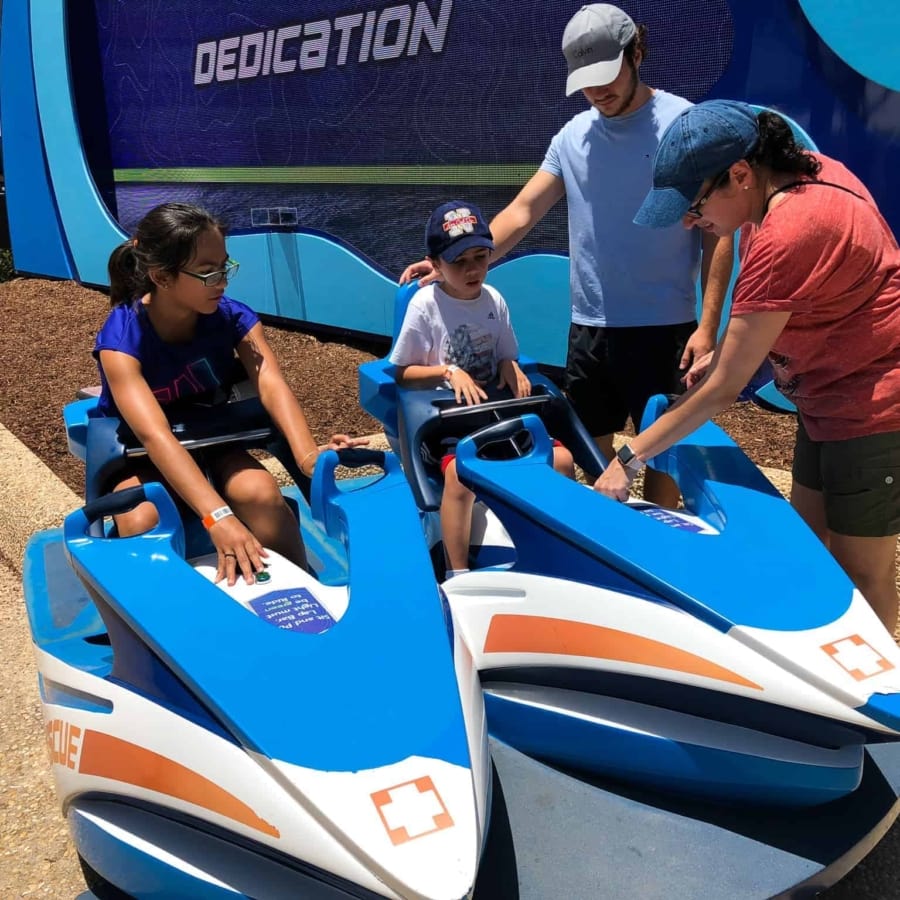 This ride was way more thrilling than I expected. It was a lot of fun, but it certainly brings up that heart rate! Here are some fun shots of one of my oldest getting ready to start the ride. He didn't see it coming!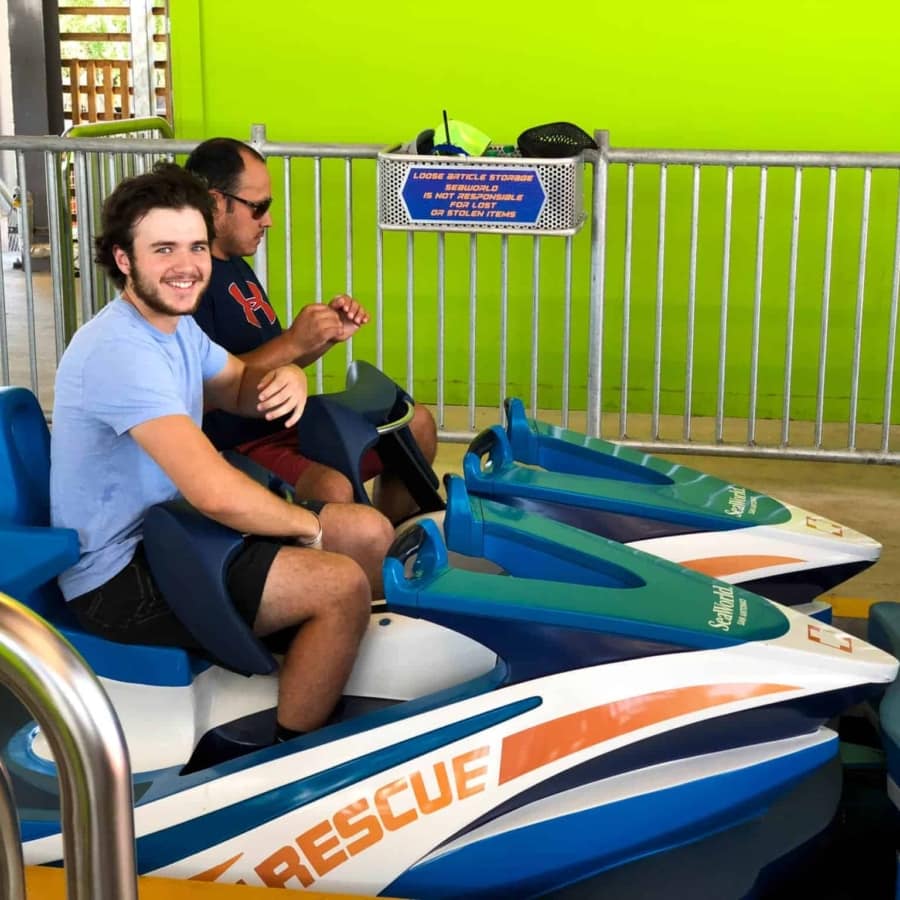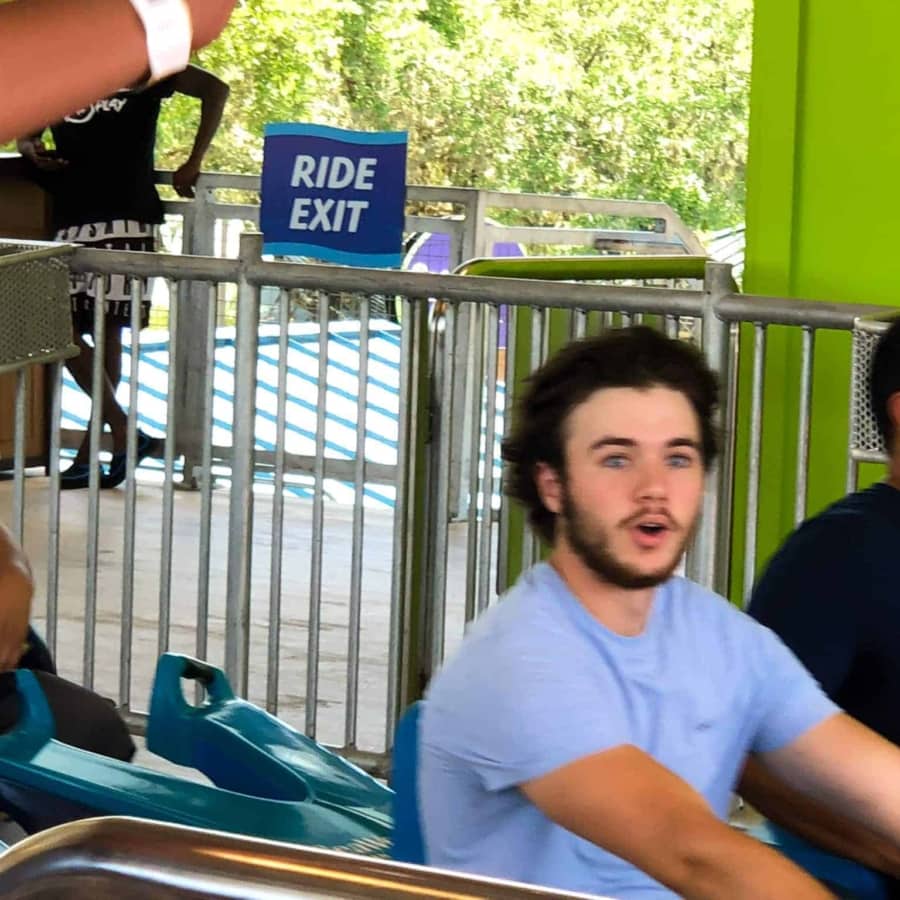 After the Wave Breaker, a few of us sat out while my husband took 2 of my thrill-seeking kids to The Steel Eel.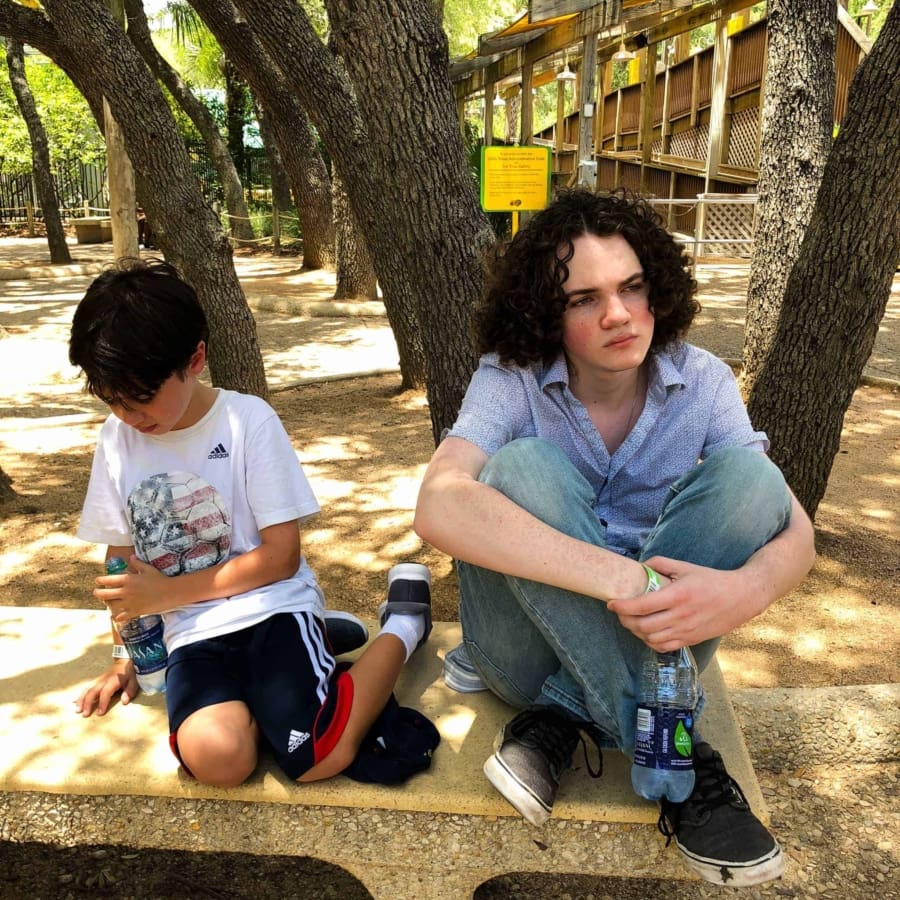 This Steel Eel is scary! Unfortunately, the first time around, they waited in line for a while but had to leave due to the ride having some maintenance issues. They were able to ride it later in the afternoon. In my husband's opinion, this is the scariest coaster there!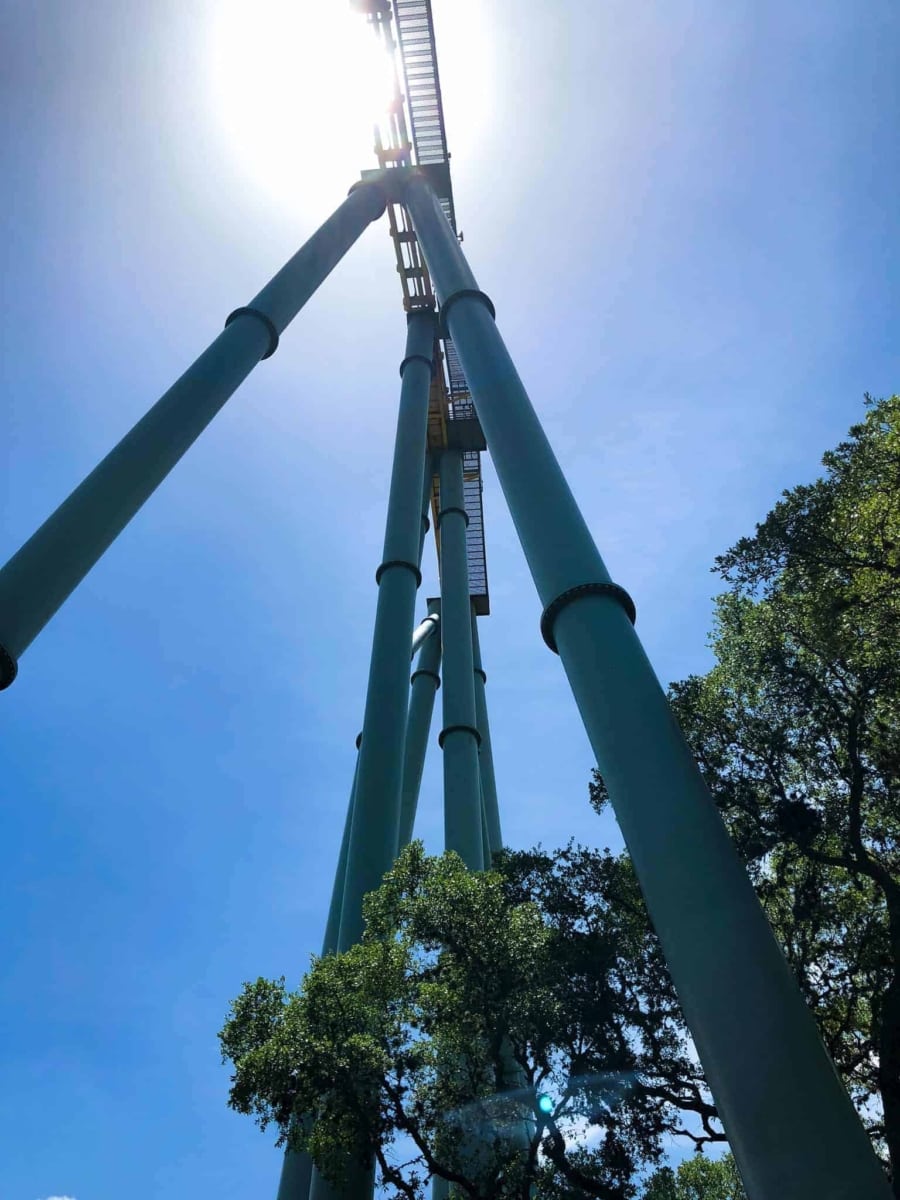 Taking a Break for Lunch & Snacks
We then headed to Rosita's Cafe for lunch. Rosita's is a buffet-style restaurant with a pizza, salad, and pasta bar. We ate to our heart's content and headed back out. The pizza was good and there were plenty of options for picky little eaters.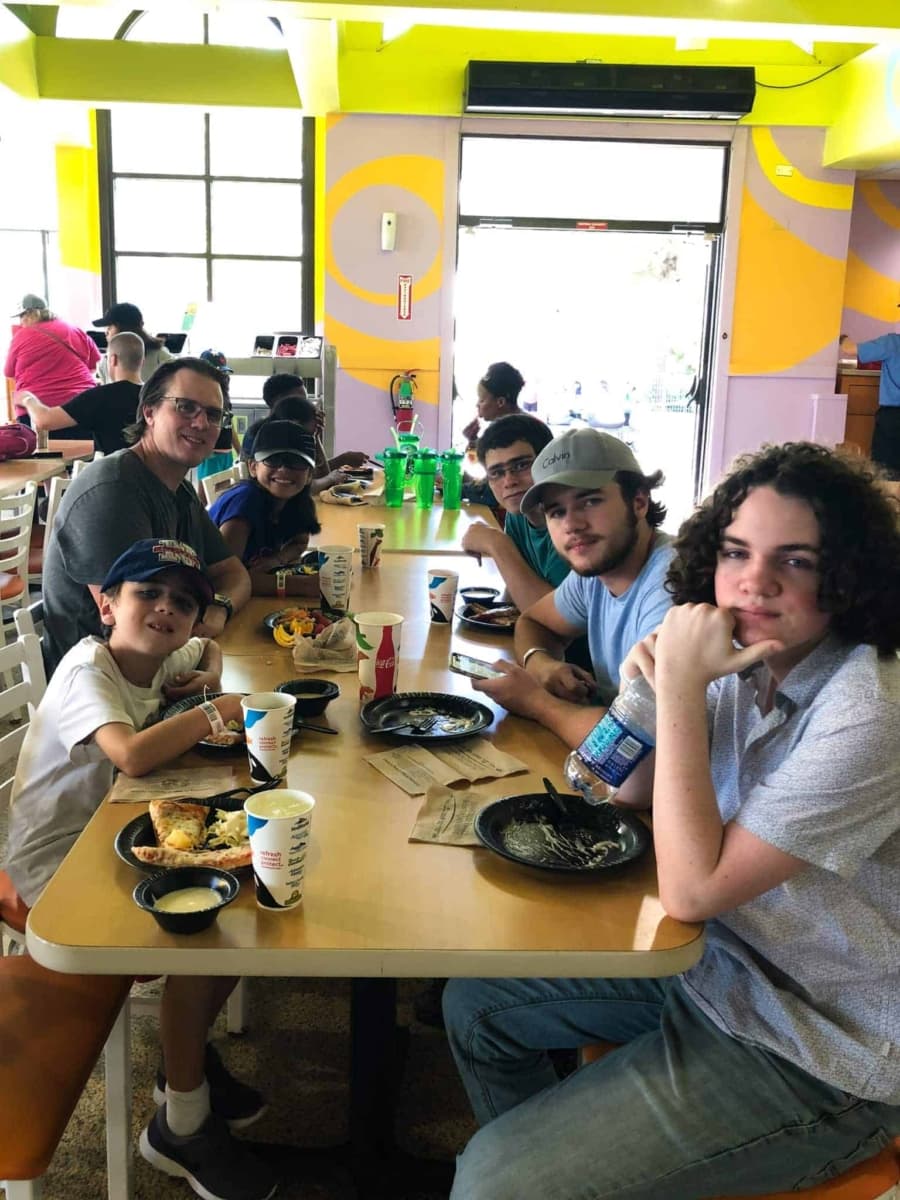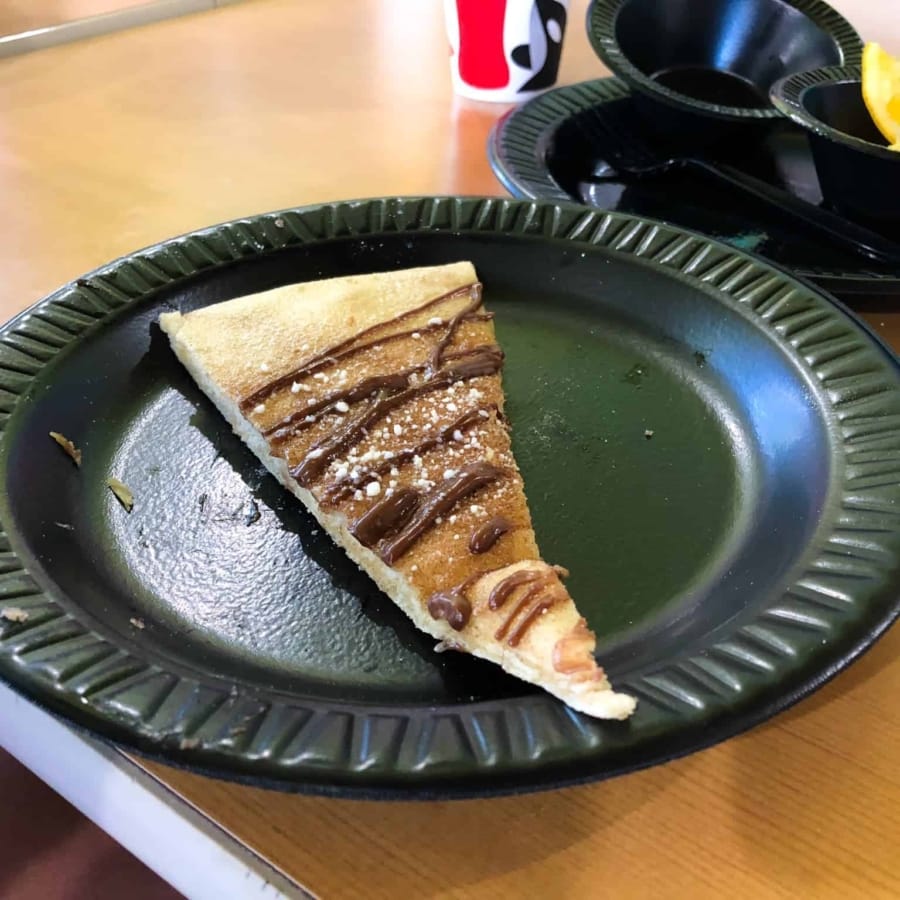 Throughout the day, we also got snacks and drinks at several other stations. Everywhere we stopped to get water, I asked for a couple of cups with ice and was gladly given them. This helped a lot with the heat since the bottled waters got warm pretty fast.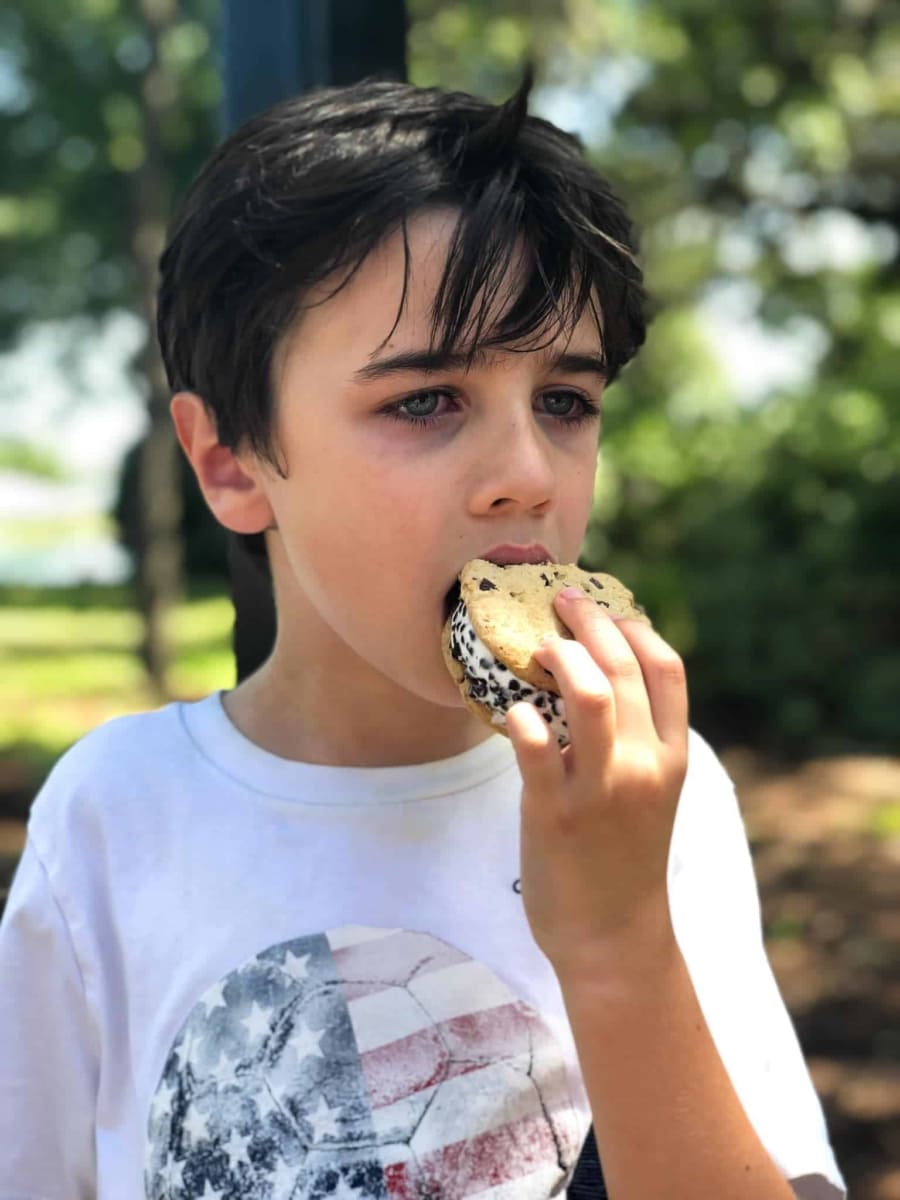 More Thrilling Rides and Incredible Shows
Ryan and the older kids rode The Great White, which is also a little too thrilling for me. They loved it and said it was intense. After that, we headed back to Journey to Atlantis to ride it again. There was absolutely no line, so we rode it about 5 times in a row. It was awesome!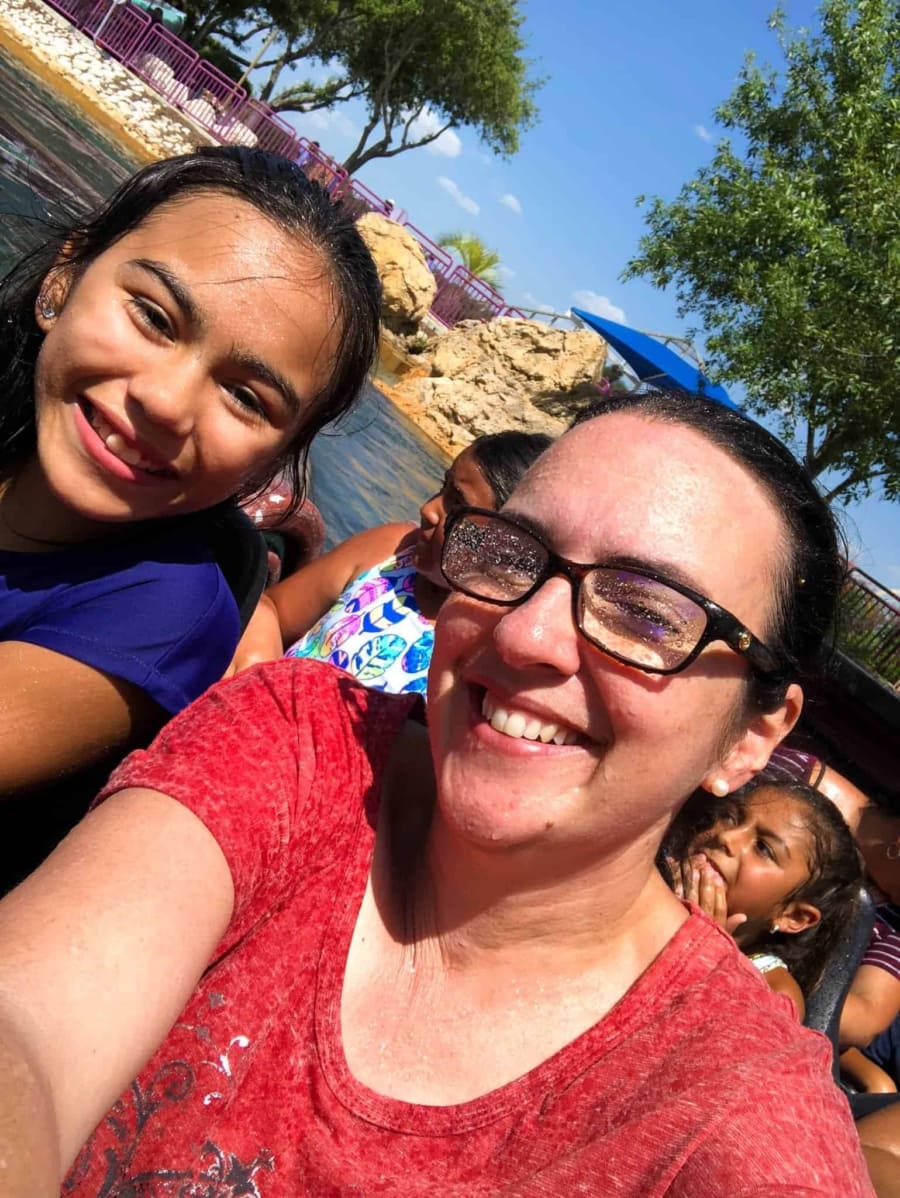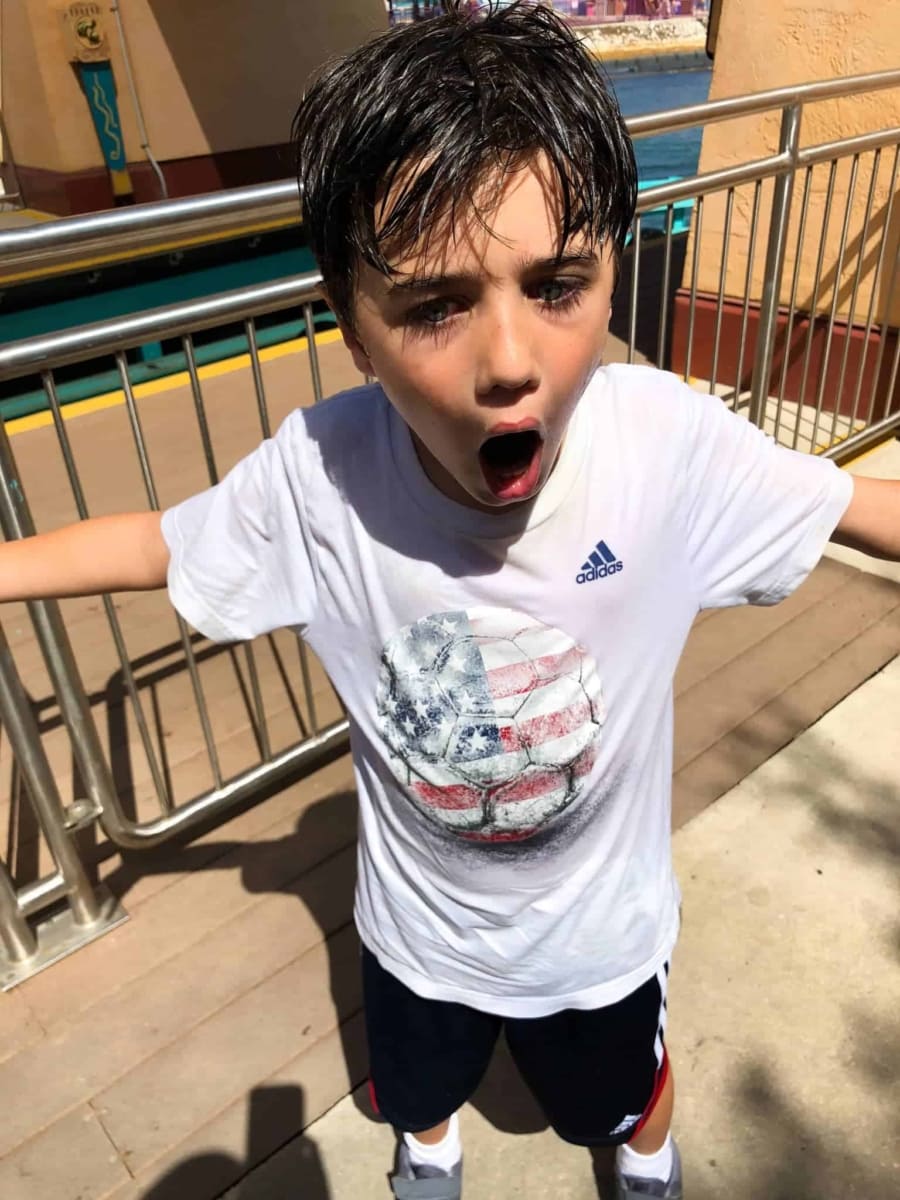 We soon realized the reason why there was no line was that the "One Ocean" show was going on at the same time. So, we hurried to the show to try to catch the tail end of it but we only got to watch about 5 minutes of it.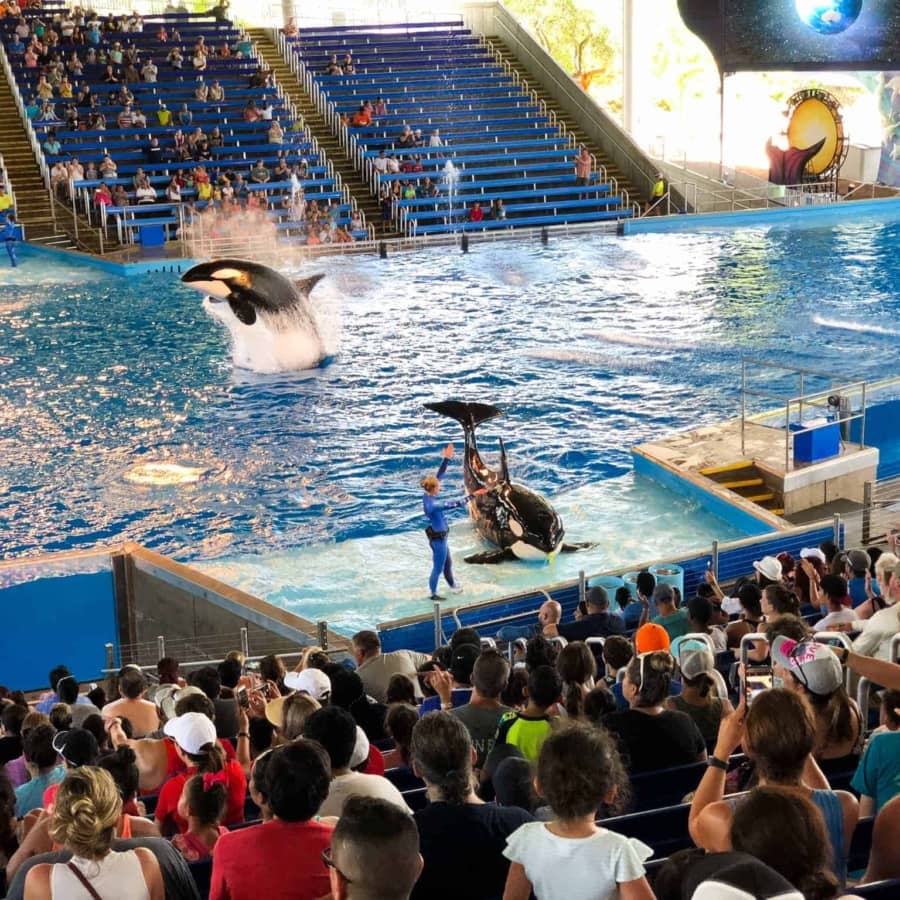 The show ended, and everyone started to leave the theater. We scooted our way down to the front while everyone else left, and to our surprise, the trainers stayed out there with the orcas answering a few people's questions and having them do some extra tricks.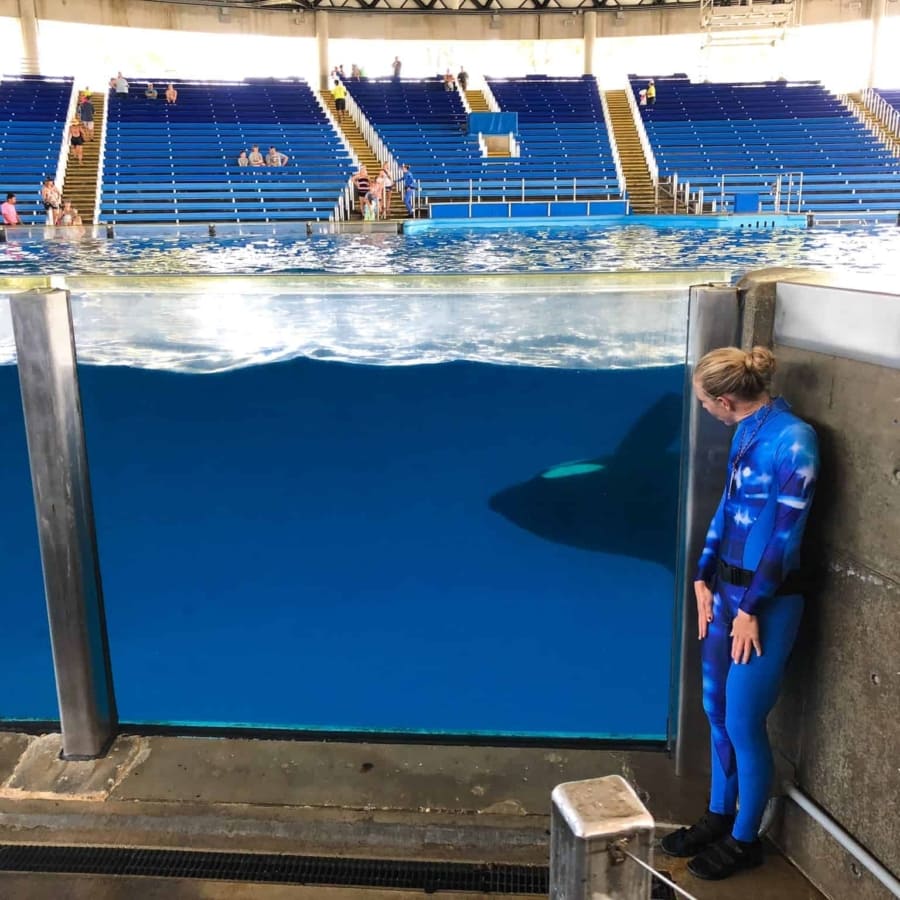 This was like a front-row ticket to a private show! It was awesome. We got to see them up close and take some great pictures! The kids loved it. So we ended up getting the best of both worlds. We rode the coasters with no line and we got to see the orcas up close!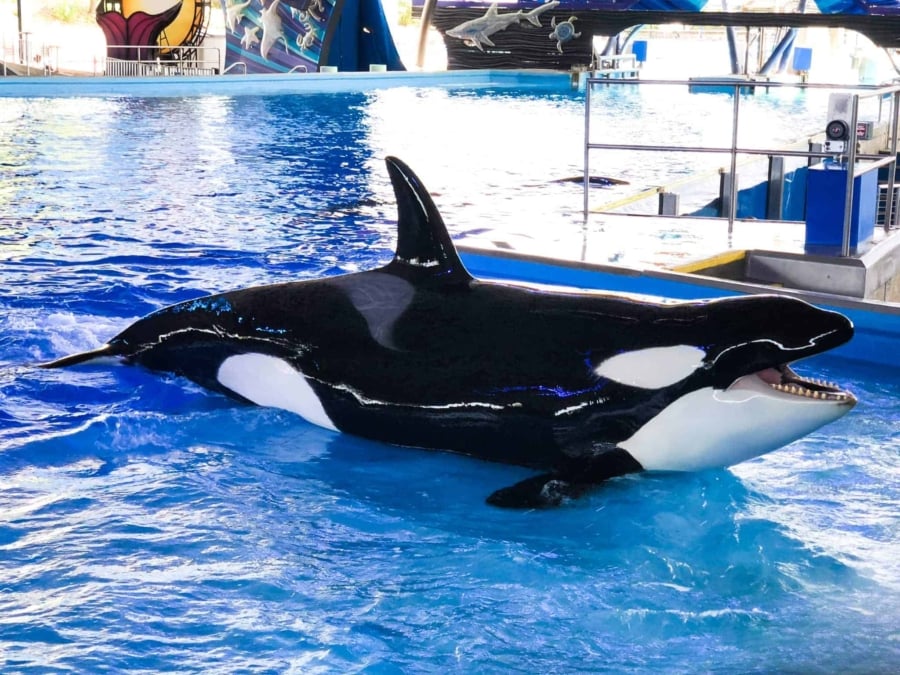 Other Fun Things to Do at SeaWorld
After the show a couple of the kids really wanted to have a caricature made of them, so we stopped by the caricature booth and had a couple of portraits made. The kid that painted the portrait was young and super talented. He was extremely friendly and kept us entertained the whole time.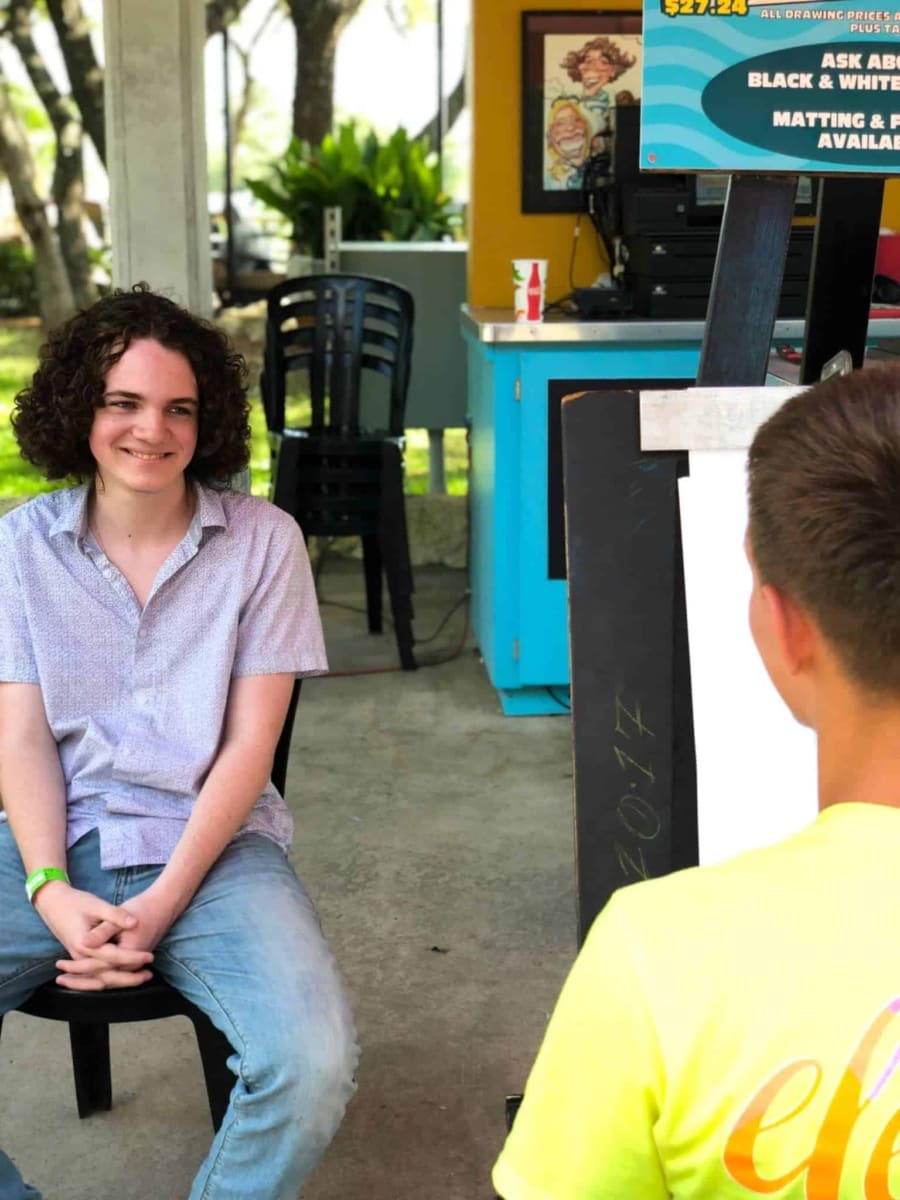 This artistic moment gave us some time to relax in the shade and take a break from all the walking.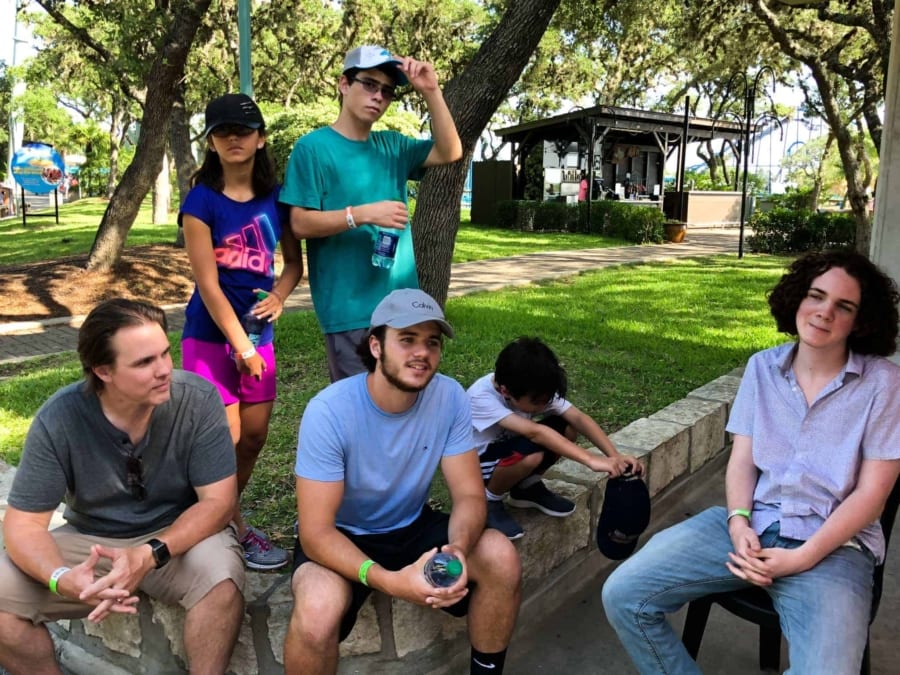 The kids were thrilled with their portraits! You have the option to leave them there for safekeeping until close time.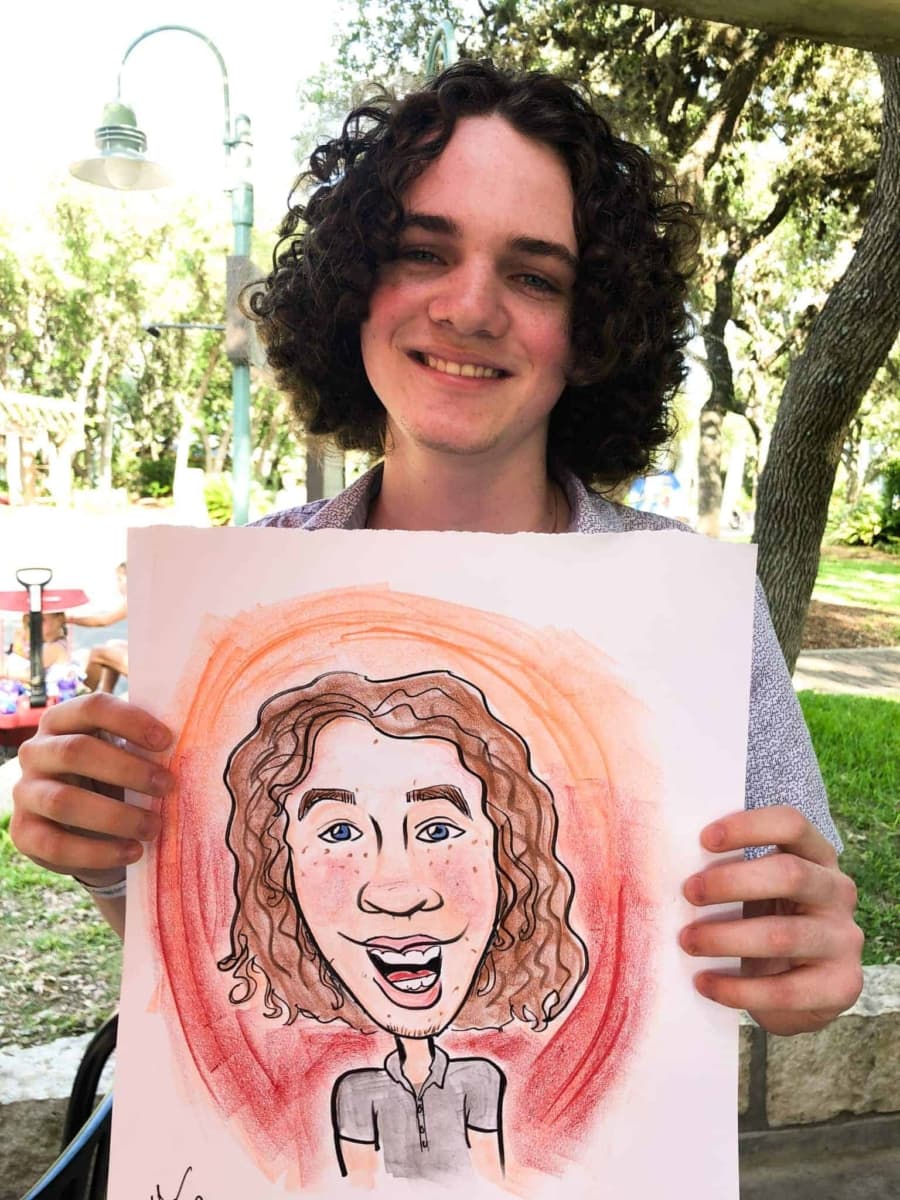 All the Sesame Street Characters Come out for the Parade
Just as we finished the portraits, the Sesame Street Parade was happening. The parade was so much fun! We got to see our beloved Sesame Street characters up close and the music was so entertaining. We all enjoyed the parade!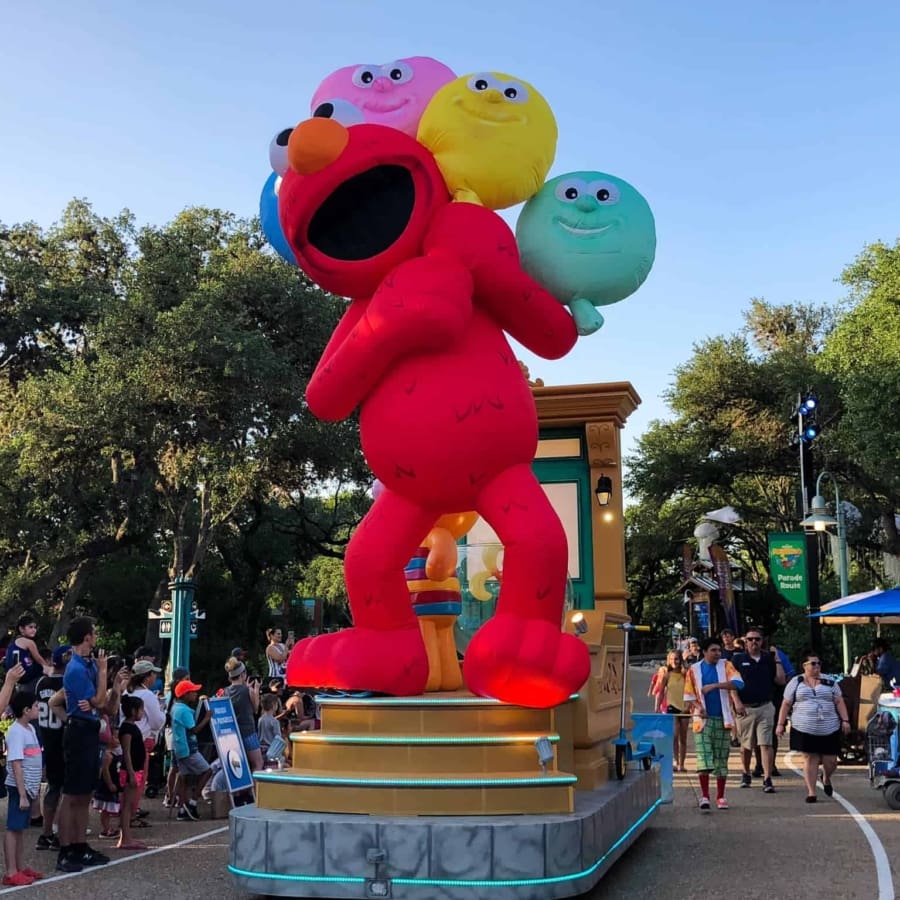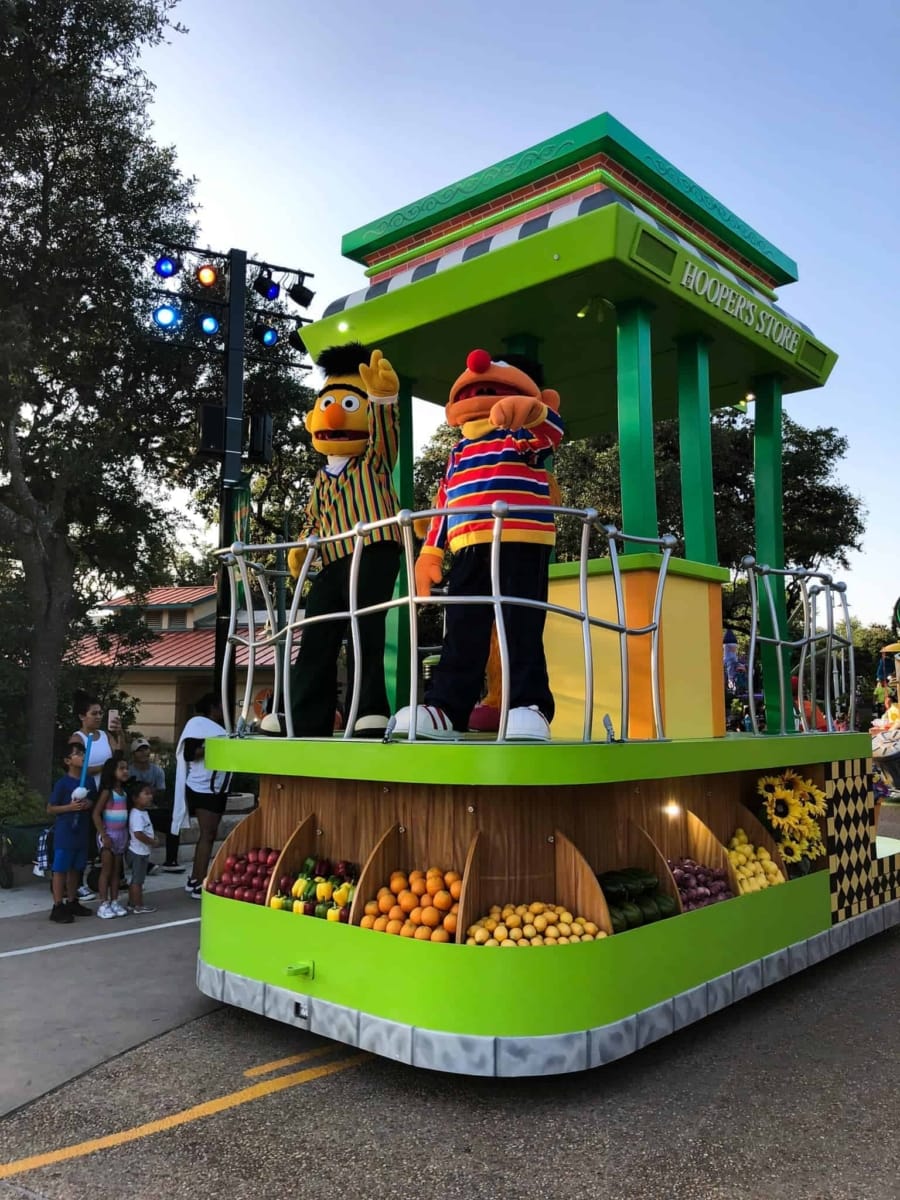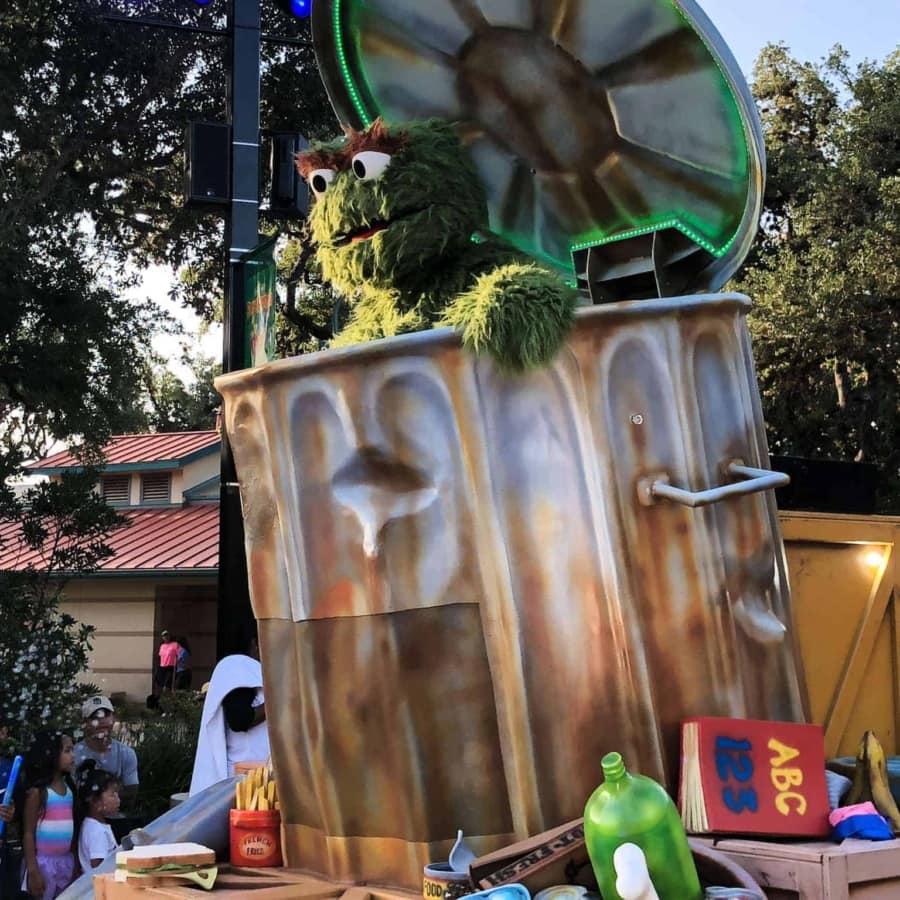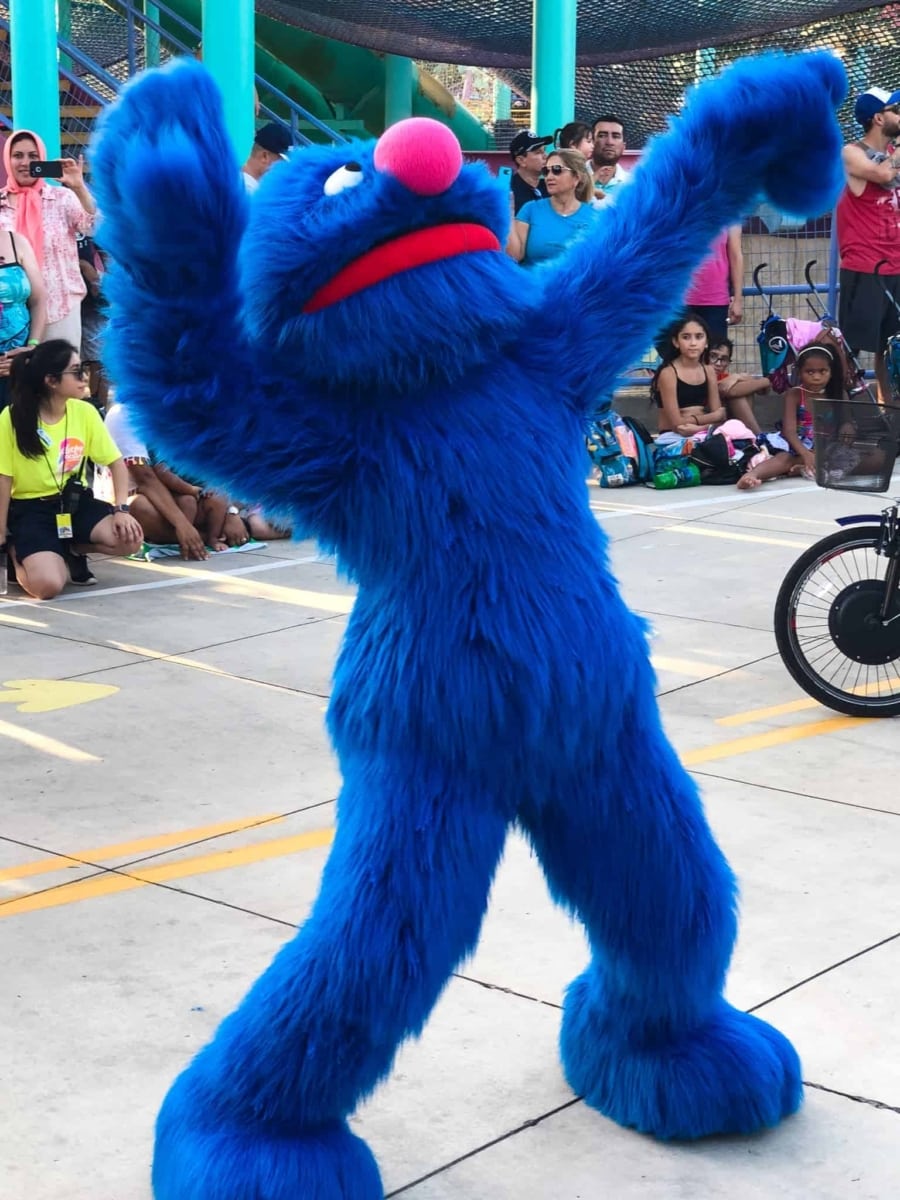 After the parade, we made a stop at Sea Star Market for a bite to eat. The market was almost sold out of everything when we got there, which was surprising. They were out of bottled water, but an employee quickly sent someone to get a few cases. We got our water soon enough, and we all had some turkey sandwiches since that was our only option.
Having Fun at the Carnival Games
After eating, we took the kids to the carnival games area. We played a few games, without much success, but had fun nonetheless.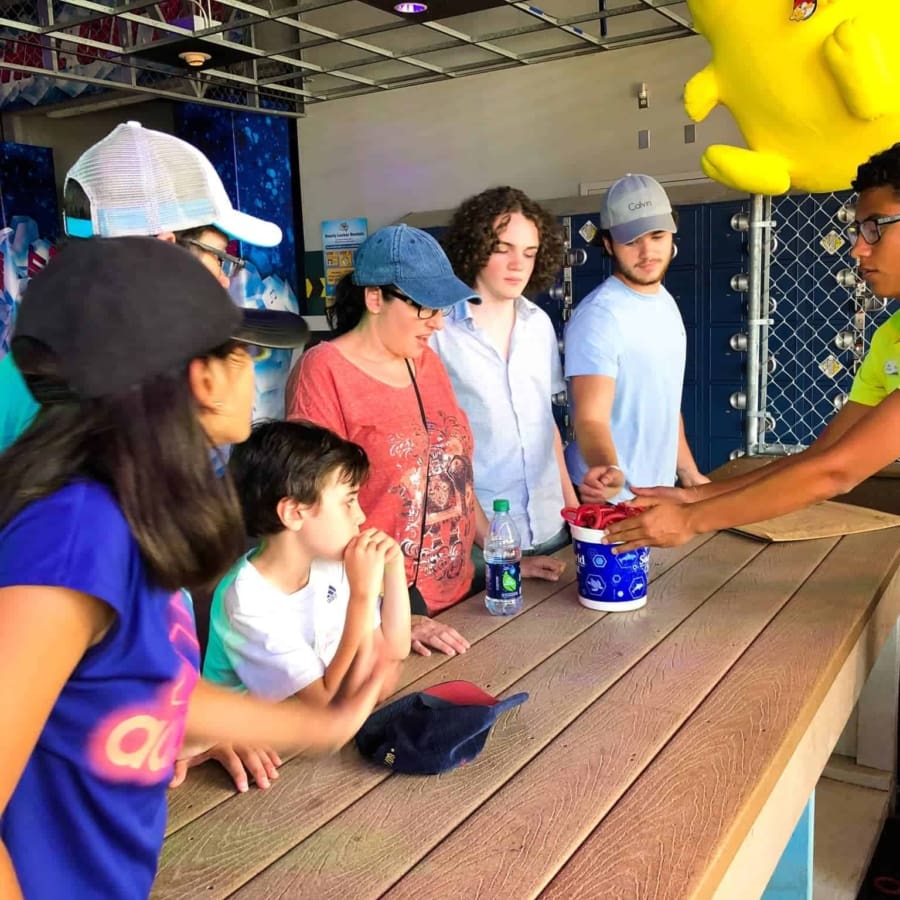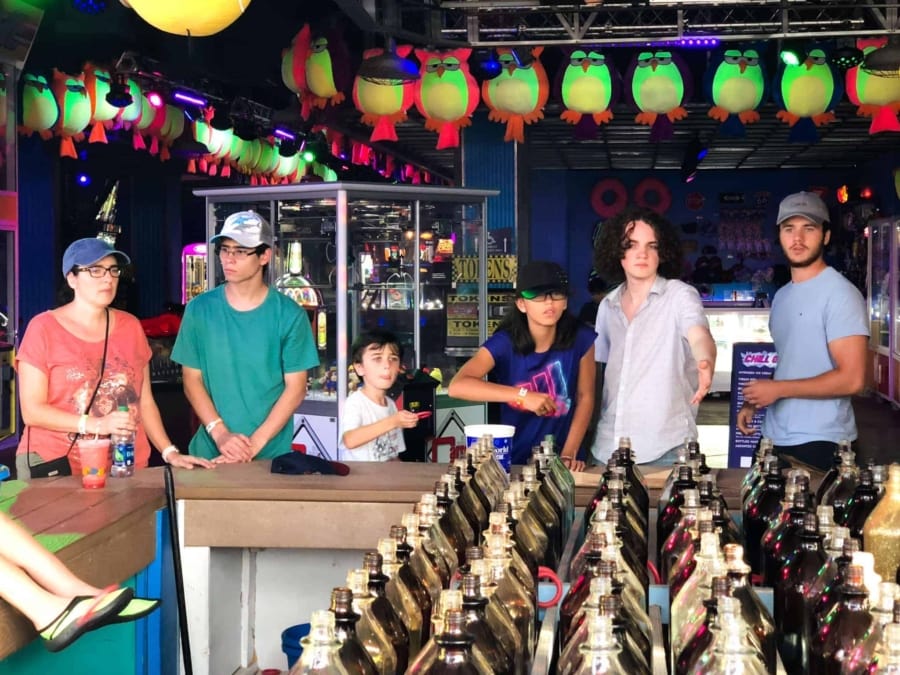 We then headed to the Bay of Play for a while to let the littles run around. They have a splash pad so the kids can cool down. My kids opted to just run around in the huge toy structure. There is also a nice shaded park there, so we rested while the kids played.
Wrapping up Our Day at SeaWorld
Ryan and I were beat from the heat at this point.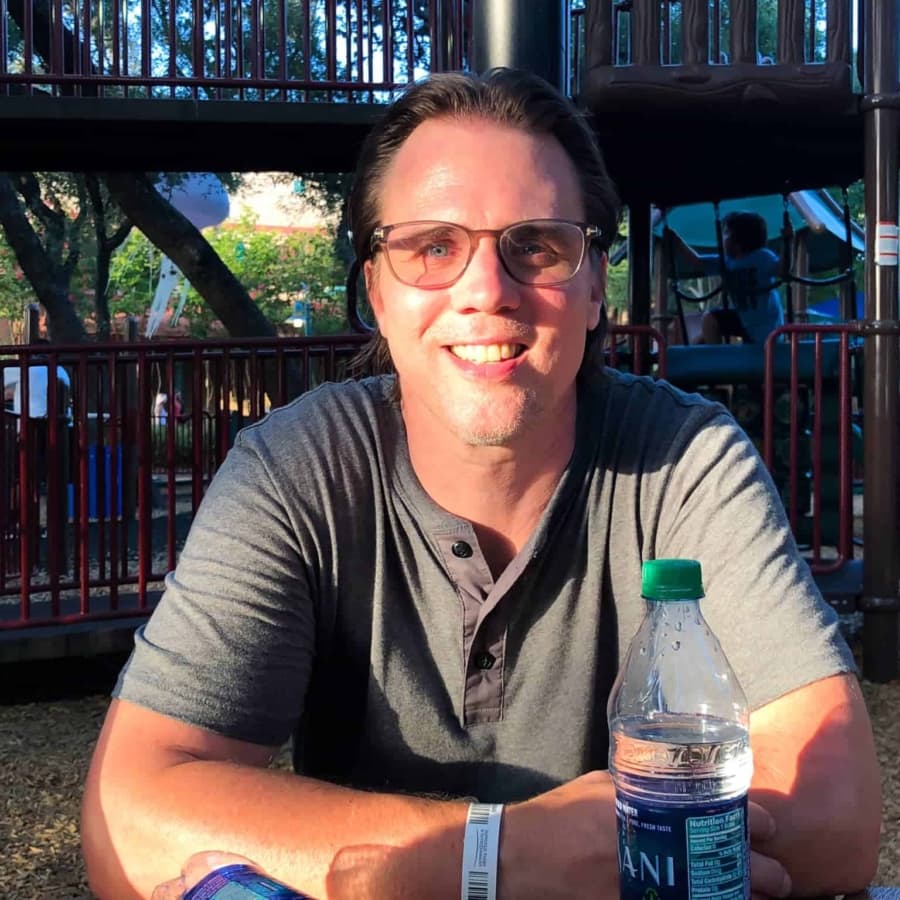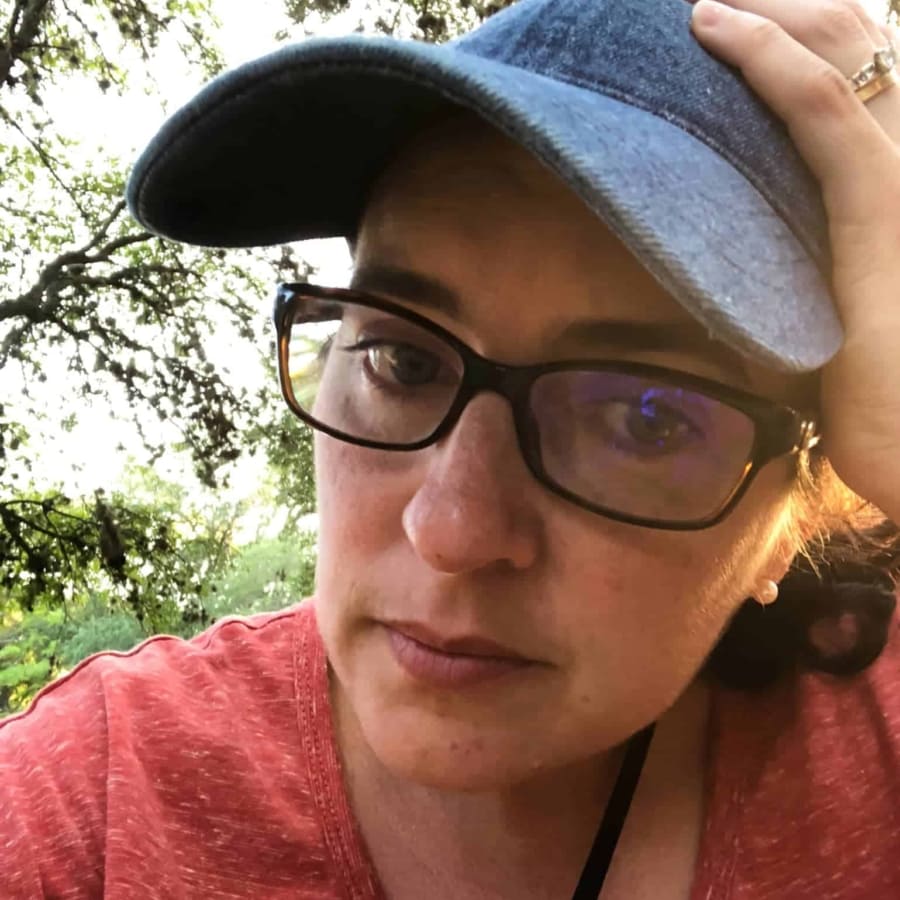 It was close to fireworks time, but we decided to start heading towards the exit. We were able to see some fireworks in the distance, and could tell the show was probably worthwhile.
We stopped by the photo counter near the exit to purchase some pictures of us on the coasters. Those are always fun to see!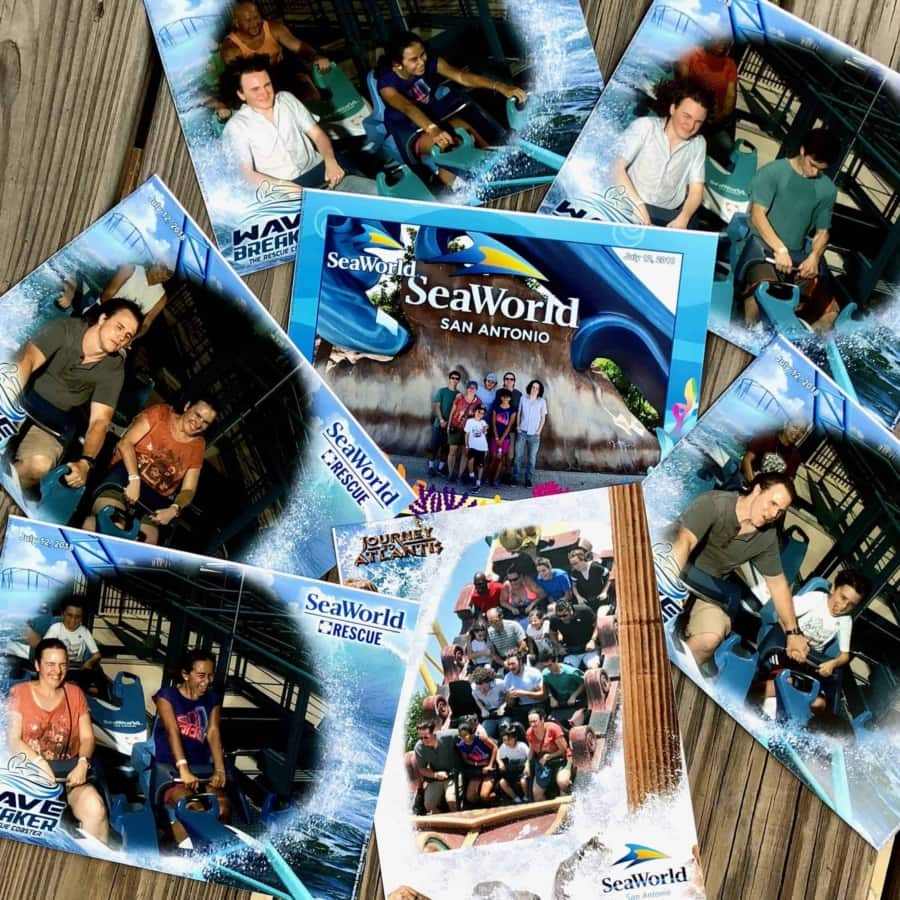 After each ride, we took note of the picture number so we could get all the pictures together in the end. We saved some money this way since they offer you the first picture at the set price and each additional picture at a huge discount.
We headed out of the park a little after 9. It was a day full of fun and good times!
Tips for SeaWorld San Antonio
It had been a while since my family had been to a park and a few years since our last visit to SeaWorld San Antonio. My entire family had a blast on our visit. I wanted to make sure and mention some of the things that made our visit even better. Hopefully, the tips below will help you maximize your enjoyment during your visit to SeaWorld.
Tips to get the most out of your day at SeaWorld San Antonio:
Go on a weekday. The crowds are so much lighter on the weekdays, even during the peak of summer.
Get there early. You will get a good parking spot and enjoy a full day of fun.
Buy the All Day Dining Deal. You'll get your money's worth if you plan on eating at the park all day.
Stick around after shows end. You'll get an up close look at the animals and their trainers.
Ask for ice and cups at drink stations. This will help you beat the heat for free!
Wear sunscreen! The sun is beating down on you in the summer so protect your skin.
Wear cool clothes if going in the summer. This is a must if you want to be comfortable.
Keep hydrated! The heat is intense so make sure to drink up!
Avoid long lines at rides. If you love coasters, go at the same time one of the big shows are happening to avoid lines. This trick we learned by accident but it worked like a charm.
Save on park photos. When previewing your ride photos on the computer screens after each ride, make sure to snap a cell phone pic of each photo's ID number. You can use these ID numbers to purchase all your ride photos together at the end of the day for a big discount.
If you and your family are planning a trip to SeaWorld, please feel free to ask me any questions that you have in the comments below.
Quick & Easy Recipes
When you sign up to become a newsletter member, you'll get access to my latest quick & easy homemade recipes, homemaker tips and tricks, free printables, and more delivered directly to your inbox each week.