If you are looking for some amazing Instant Pot Chili recipes, then you're in the right spot. This list of chili recipes is part of my big list of Instant Pot Beef Recipes. So, make sure to visit that post to see all the options you have available for making beef in the Instant Pot.
This post contains affiliate links. For more information, see my disclosure.
Before we get to the recipes, I want to answer a few common questions about making chili in the Instant Pot.
What Meat Do You Use to Make Instant Pot Chili?
For the best results, you'll want to use chili meat. Chili meat, also known as "chili-grind", is a coarsely ground chuck. This will give your chili the taste and full-bodied, chunky consistency you'd expect from any great chili. That being said, regular ground chuck will give you the same great taste with a slightly less chunky consistency.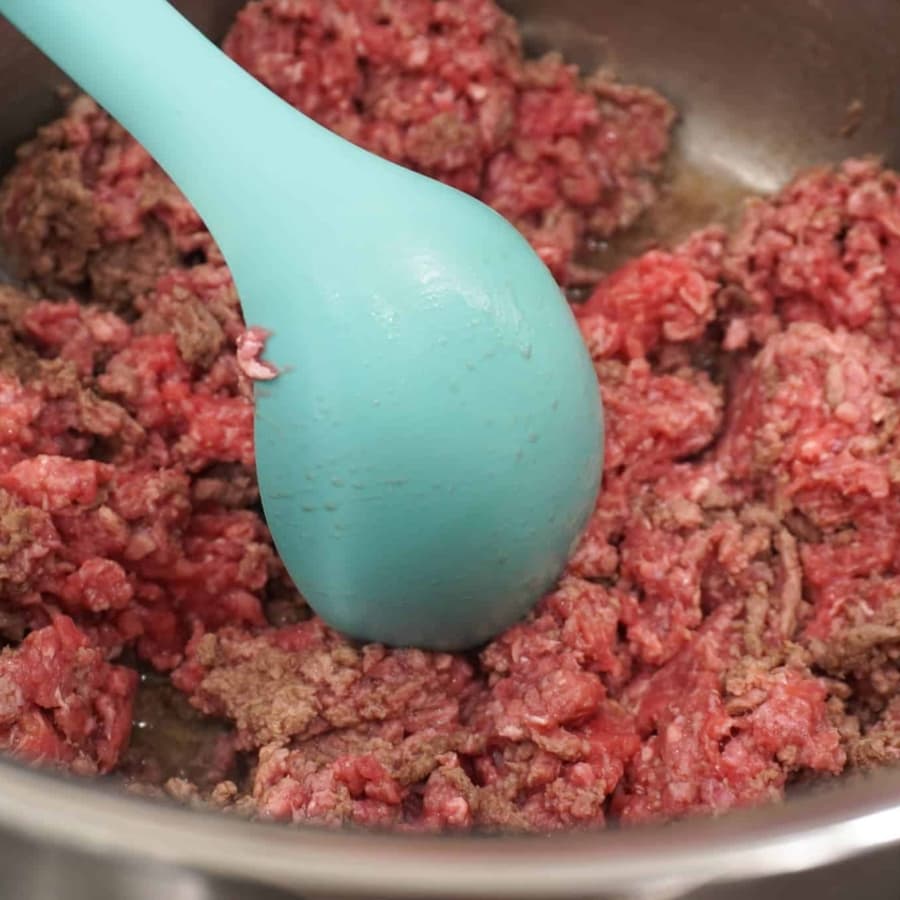 Like I've mentioned before on this blog, I'm a big fan of ground sirloin because it's much lower in fat and is still very flavorful. I will usually make my Instant Pot chili recipe with ground sirloin when cooking for my family. If we are having an extra special occasion where we have guests over, then I'll make sure to pick up ground chuck or chili meat to make my chili super flavorful.
Which Beans Are Best for Chili?
Really, just about any bean will work great for chili. Specific beans are usually better suited for specific recipes. For making white chili, you'll want to use a white bean like Navy Beans or Great Northern Beans.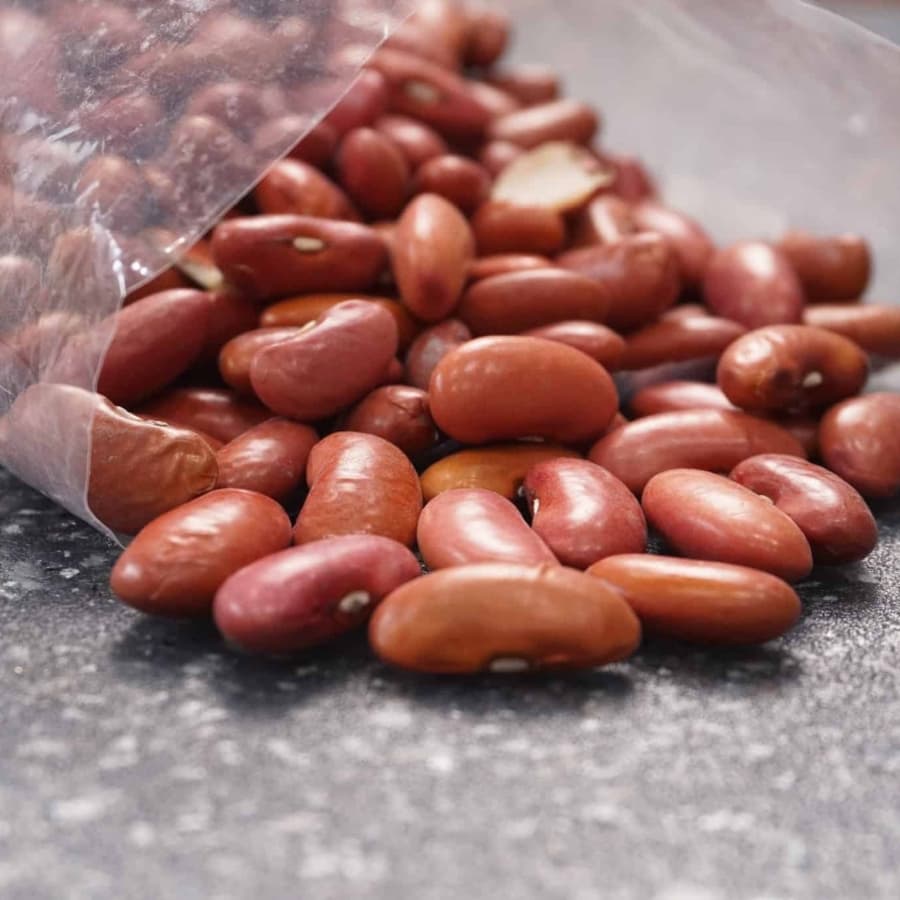 For a traditional Texas-style chili, I'd suggest that Pinto Beans or Red Kidney Beans work best. Oh, and before the Texas chili die-hards get up in arms and point out that a true Texas chili never has beans in it – I'd like to say: sometimes I like to live life on the edge!
Black beans are also a great option for making a dark and hearty chili. Other chili recipes will call for a multi-bean mix.
Do I Have To Soak My Beans?
No, you don't.
There are plenty of recipes that don't require a soak. However, beans will always come out best when soaked separately. I've created a method for using the Instant Pot to power soak your beans. So, if you'd rather not have to wait all night to soak your beans, then you'll definitely want to power soak them.
Your beans will be soaked and ready to go in under an hour.
Can I Use Canned Beans for My Chili?
Absolutely!
Canned beans are so underrated. They are super convenient because they let you skip the soaking and pre-cooking that are required for dry beans.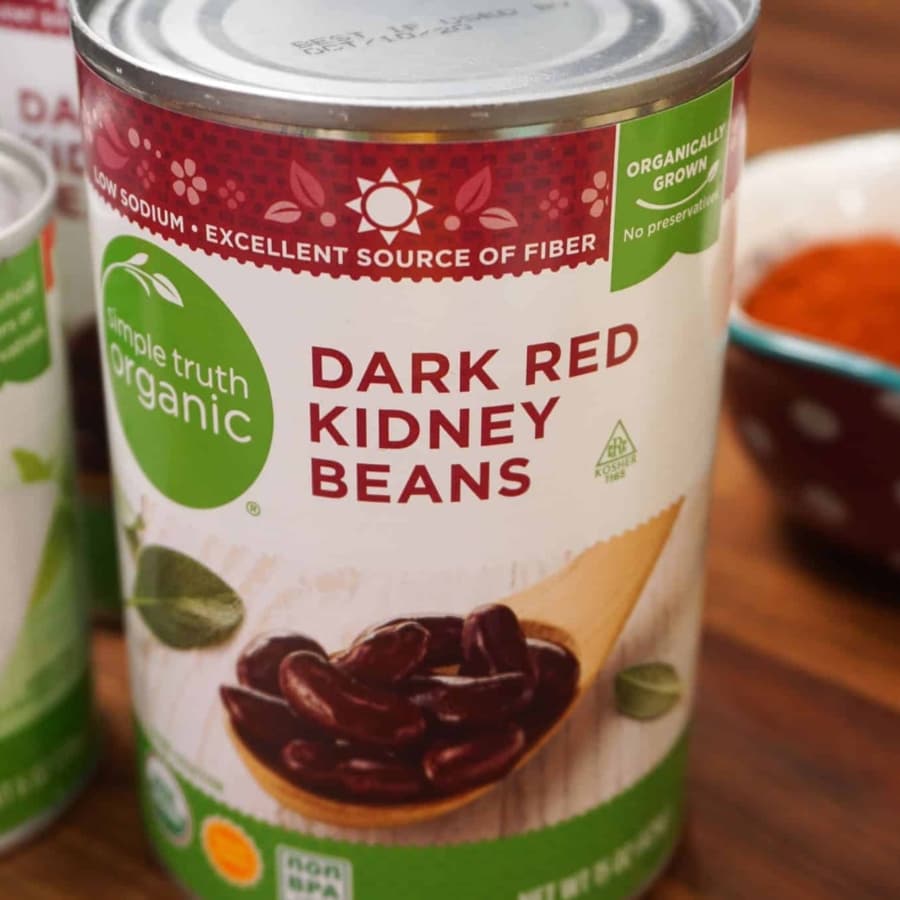 When using canned beans, I'll pick up an organic variety. The only drawback to canned beans is the high sodium content you'll find in most of them. To reduce the sodium, you have a couple of options:
Look For Low-Sodium Options: You can find canned beans that are labeled reduced-sodium. However, I find that my local supermarkets don't carry a large variety of low-sodium options. Therefore, sometimes I have difficulty finding the low-sodium version for the beans I need. If you have this same issue, the next two options may work better for you.
Rinse The Beans: Before adding the beans to your pot, you can rinse them. This works great if you need to reduce the sodium and could not find a low-sodium option at your supermarket. The only issue with doing this is that the liquid that the beans are sitting in is loaded with flavor. So, rinsing the beans will make for a less flavorful chili.
Adjust The Recipe: This may be your best option if you want to maximize the flavor of your chili recipe while controlling the amount of sodium that is going into it. Just add the entire can of beans to the pot, flavorful liquid included, and then reduce or eliminate the amount of salt that the recipe calls for.
How Long Does It Take to Cook Chili in the Instant Pot?
The great thing about cooking chili in the Instant Pot is that it's so much quicker than doing it on the stove. Plus, since we are cooking the chili under pressure all of the flavors are maintained and concentrated to create a rich and delicious chili in very little time. The cook times for the recipes in this list range from approximately 20 to 30 minutes.
Chili Recipes
Nothing like a bowl of warm chili to soothe the soul! Chili is probably one of those meals that makes everyone happy when we make it at home. All the kids love it and even the little one requests it often.
My husband used to make chili on the stove and it would take hours. Recently, he came up with a quick stovetop version of his awesome chili. It is nothing short of perfection!
Now that we can use the Instant Pot to make it, though, that's our preferred method of cooking it. It is very quick, and we can use dry beans without the added time.
So I have found several delicious Chili recipes for your Instant Pot that are sure to be a hit. I've listed both chilis with dry beans and chilis with canned beans. Take your pick!
Here are a few more interesting facts about Chili:
Why Does Chili Make Me Gassy?
The beans are the cause. Many beans have sugars and starches that are difficult for some people to digest. This can result in that uncomfortable gassy, bloated feeling.
Canned beans will tend to cause fewer problems than dry bean because the cooking process has removed the gas-causing sugars and starches. Rinsing canned beans can further reduce the possibility that they will give you gas.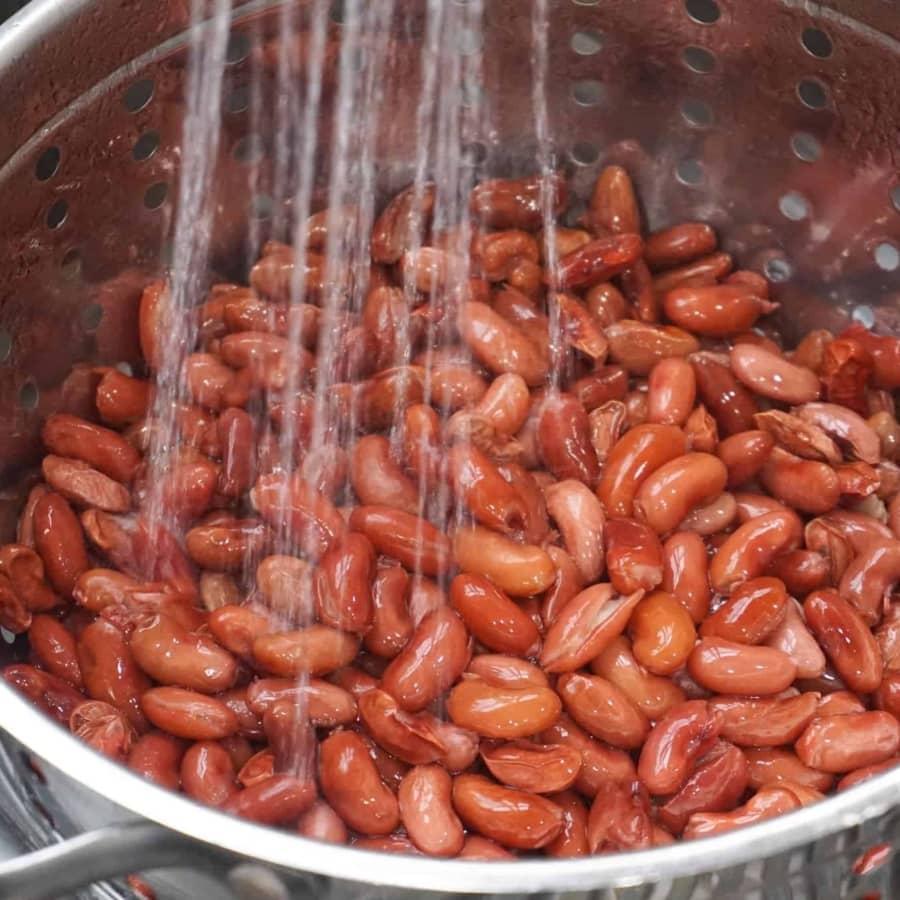 Not soaking or undercooking dried beans tends to cause the most problems. Dried kidney beans, navy beans, and pinto beans are some of the biggest gas-causing culprits.
When using dried beans, you'll want to ensure that they are properly soaked and fully cooked. After soaking, make sure to discard the water that the beans were soaked in because the compounds that cause the gas will have leached out of the beans into the water.
Adding baking soda to the water when cooking your beans will also help eliminate the problem starches. The other benefit of adding baking soda to the water is that it will give you more tender beans in less time. You only need to add ⅛ teaspoon of baking soda to the water and mix it well into the beans to get the best results.
What Do You Serve Chili With?
Nothing goes better with a bowl of chili than a warm slice of cornbread with butter spread on it. If you are looking for a cornbread recipe with a little kick to it, check out my Texas Wildfire Cornbread.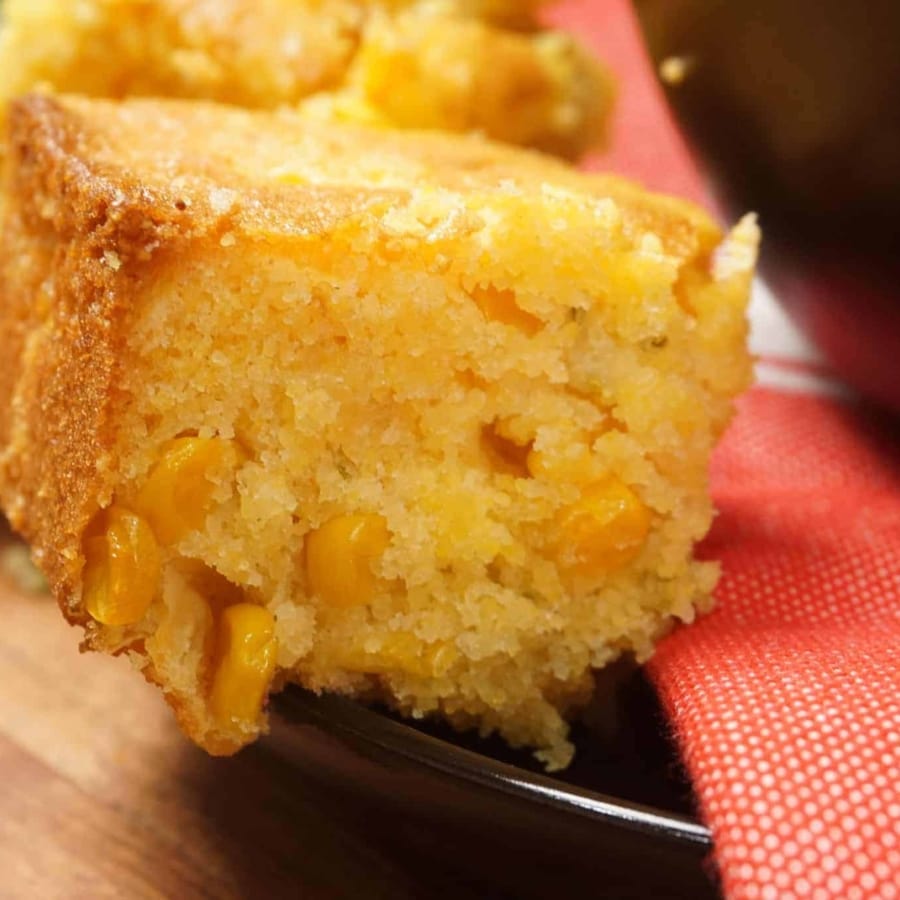 A few more serving suggestions:
A simpler option is to serve the bowl of chili with a stack of saltine crackers.
We also like to serve our chili over rice to make it even more hearty and filling. Any long-grain white rice will work perfectly.
Spooning the chili over a handful of crumbled tortilla chips is also a delicious option.
As for toppings: we like to add mild shredded cheddar cheese, a dollop of sour cream and some chives. My hubby also loves adding a few slices of avocado as well.