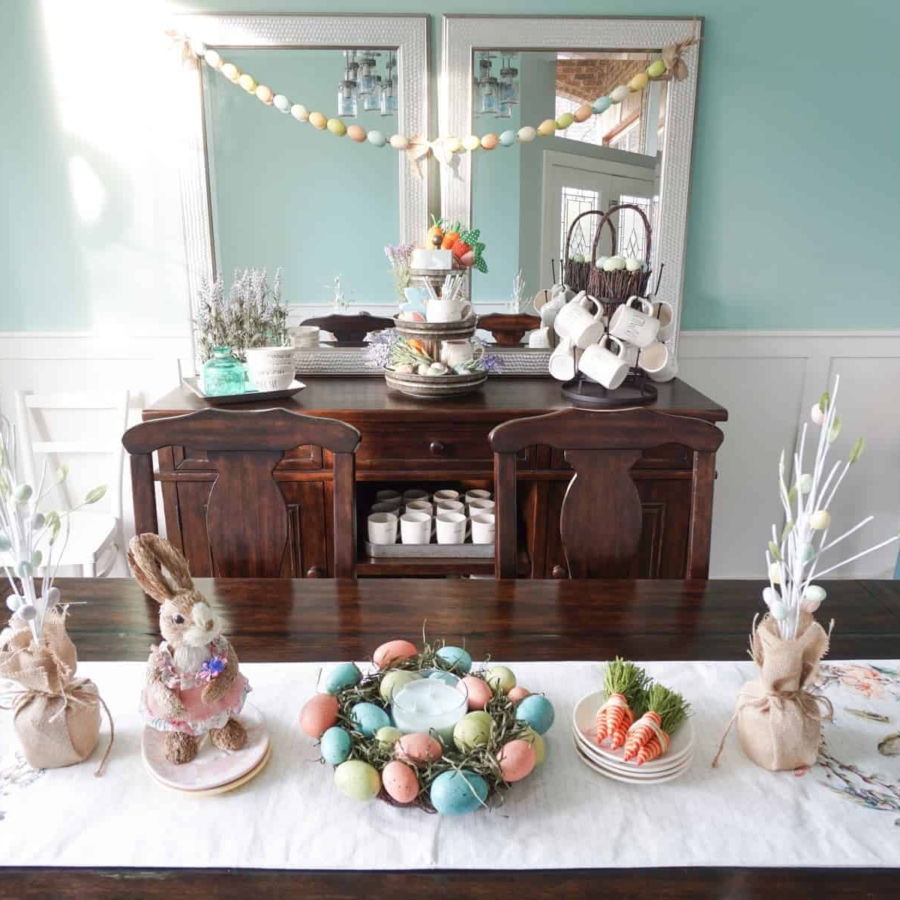 Springtime colors are my favorite! I love decorating certain areas of my home with spring decor. I don't know if it's the flowers, the colors, or the cute Easter bunnies and eggs, but it just makes me happy!
This post contains affiliate links. For more information, see my disclosure.
The colors blend so well with the rest of the decor in my home, it makes it easy to add touches here and there without having to re-decorate whole rooms.
Choose a Couple of Spots and Decorate Simply
For most holidays or seasons, I only decorate a couple of spots around my home, in order to keep it affordable. The only exception is Christmas, of course, where the whole house is transformed. My go-to room to decorate for every season is the dining room. It's the first room you see when you walk into our home. This makes it the perfect spot to decorate and give guests a seasonal welcome!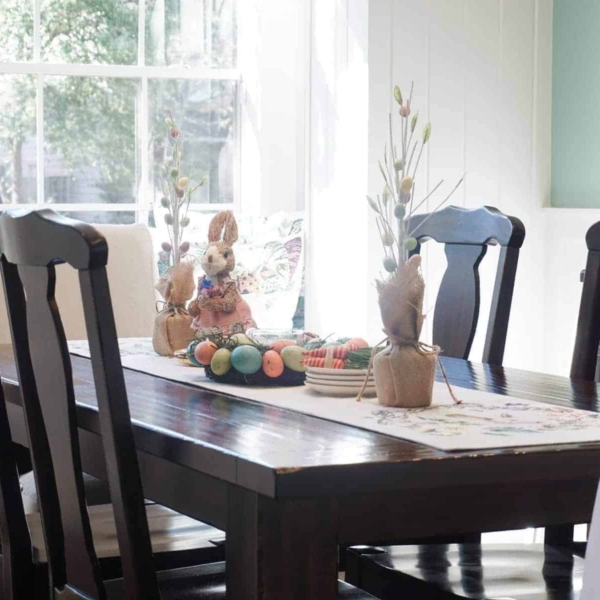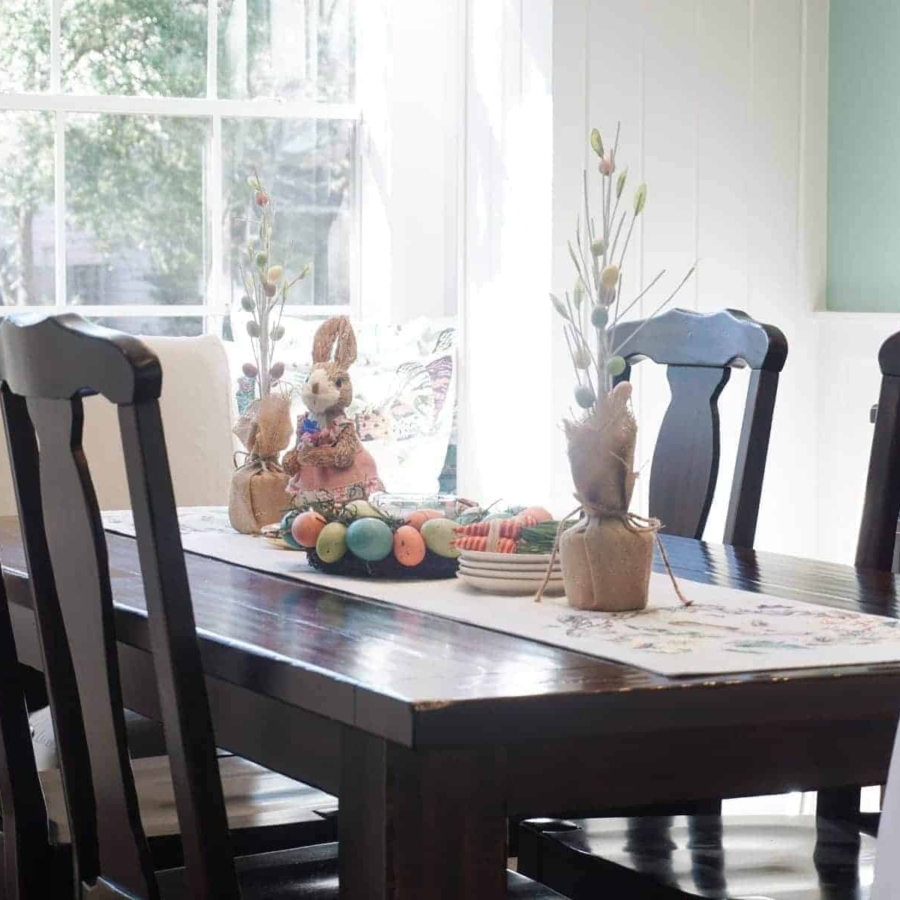 A Few Inexpensive Pieces Can Make a Big Impact
It's very easy to change up the decor without having to spend a lot of money. A pillow, a table centerpiece, and some inexpensive things from the Target dollar spot and Hobby Lobby, and I'm set! This year, I decided to buy a new runner for the table to spruce it up just a bit. I found this darling bunny design at TJ Maxx. The adorable bunny jumped into my cart when I was getting the runner and a couple of Easter plates!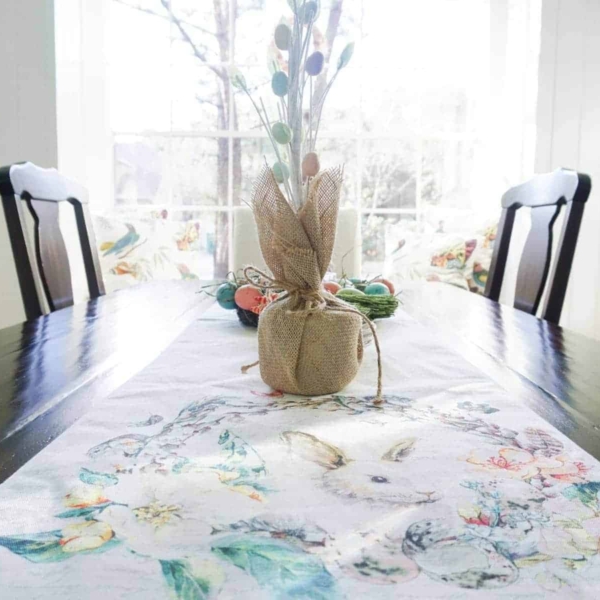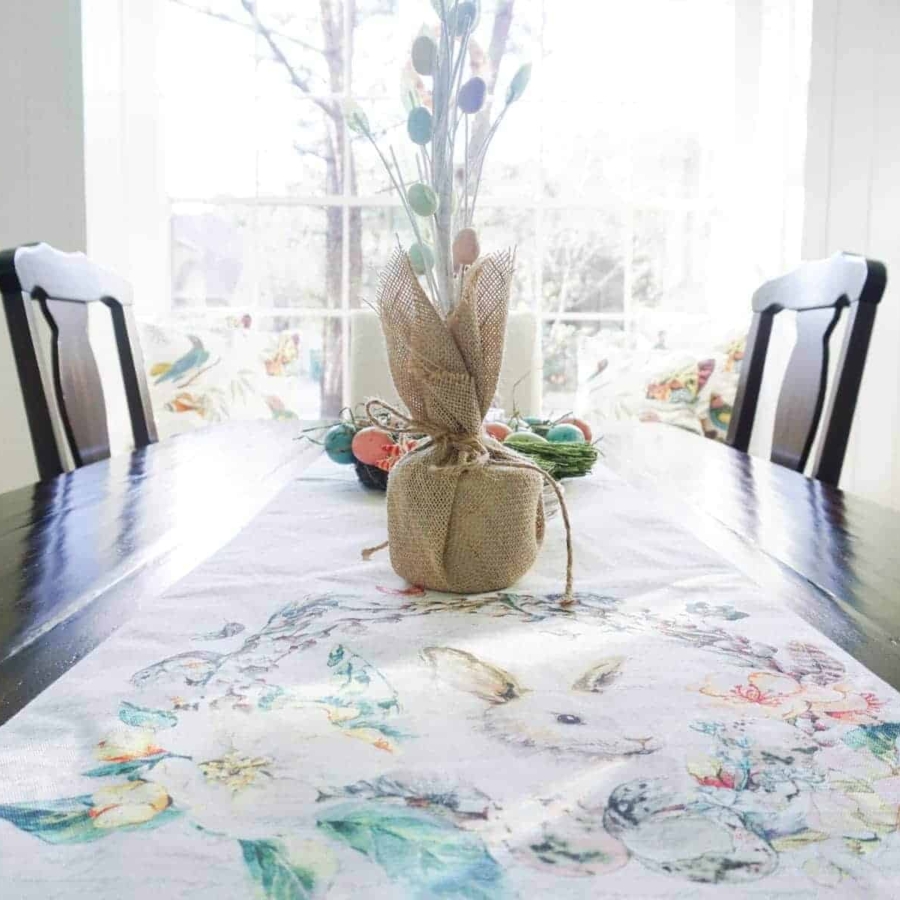 Reuse Last Year's Decor
The cute burlap Easter egg trees from Target are from last year. They matched perfectly with the pastel tones of everything else. I did see them at the Target dollar spot again this year, so if you're lucky, you may still find them! I kept the whole table decor simple. Just the runner and a few pieces on top. This is in contrast to Winter Wonderland dining room that I created for Christmas!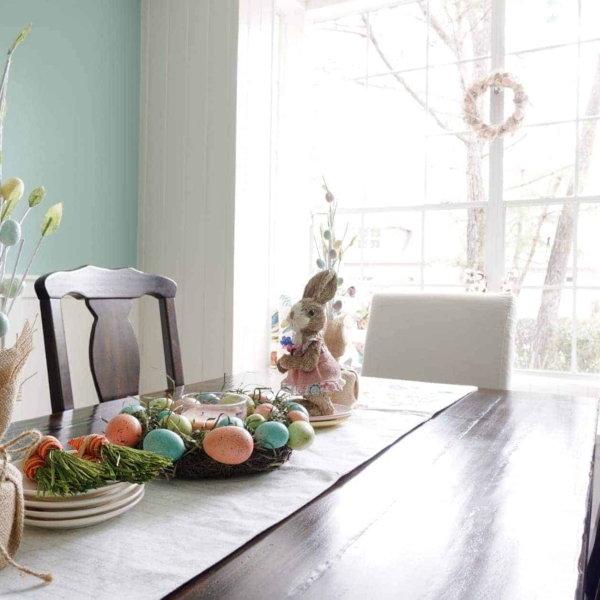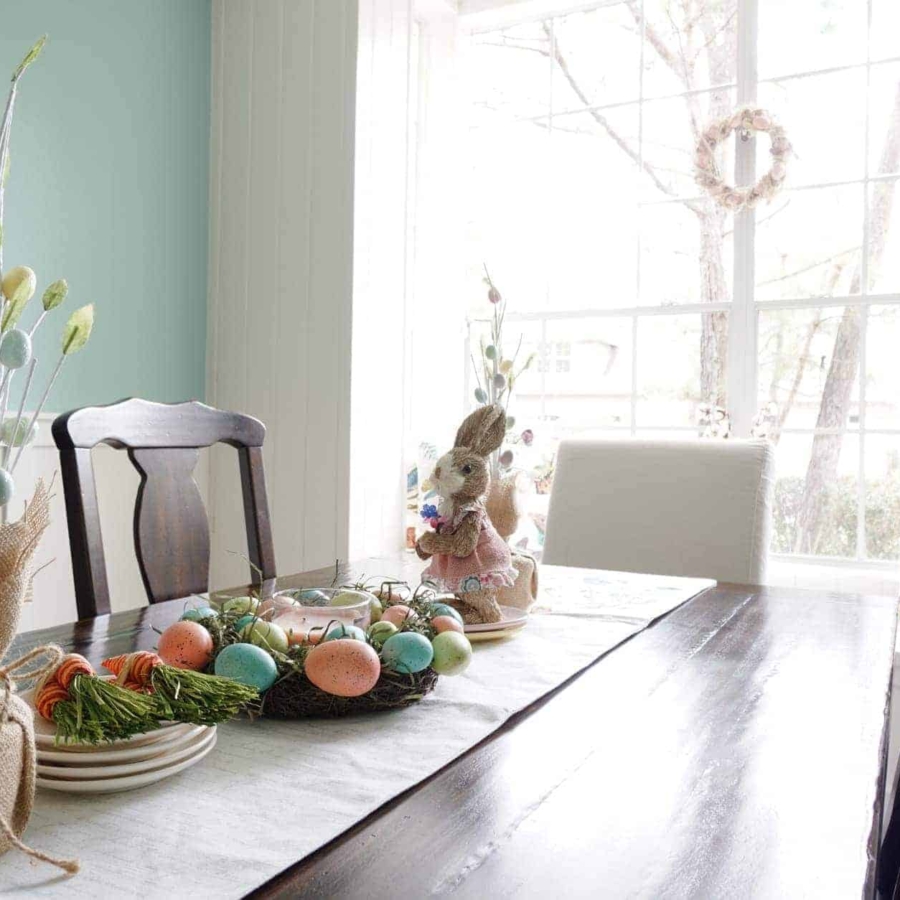 You Don't Always Have To Go All Out
I like to switch things up.
Sometimes, decorating calls for a room full of beautiful things, others it calls for simplicity. Don't be afraid to try both!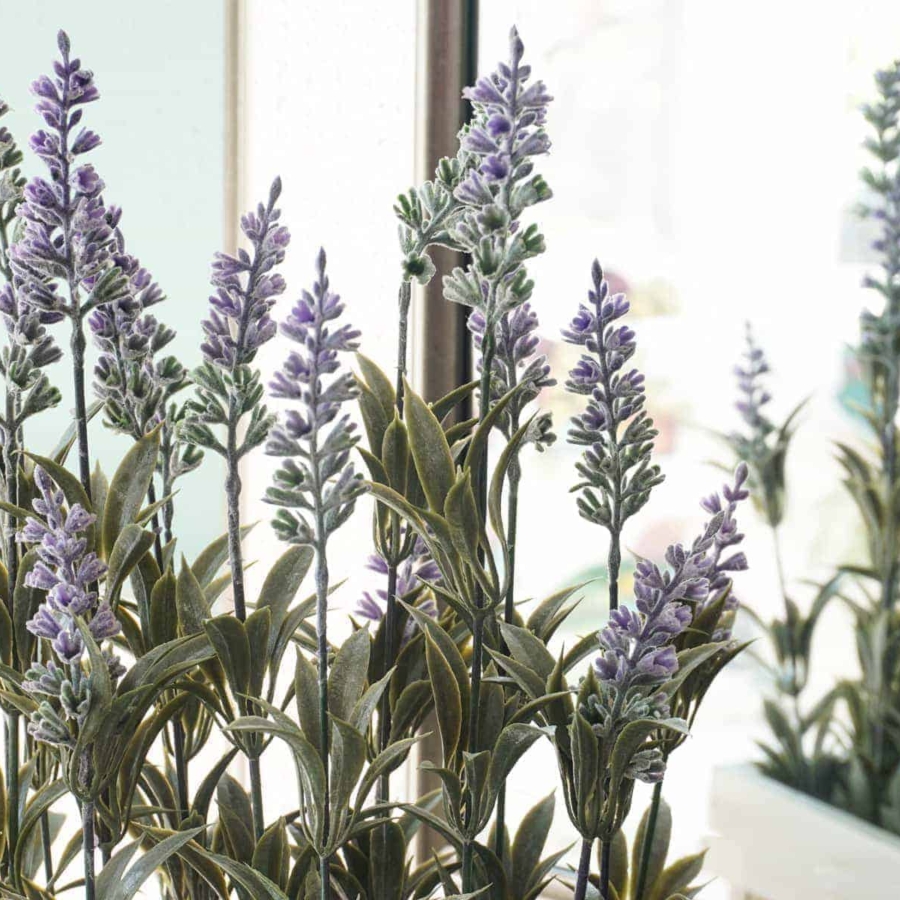 Use Decor That Works for All Seasons
My cotton wreath from Hobby Lobby already stays on my wall most of the year, so I left it there since it matched perfectly with the rest of the decor. I did add one more wreath on the window that I found at TJ Maxx. How could I not fall absolutely in love with the pink eggs and the soft look of this wreath?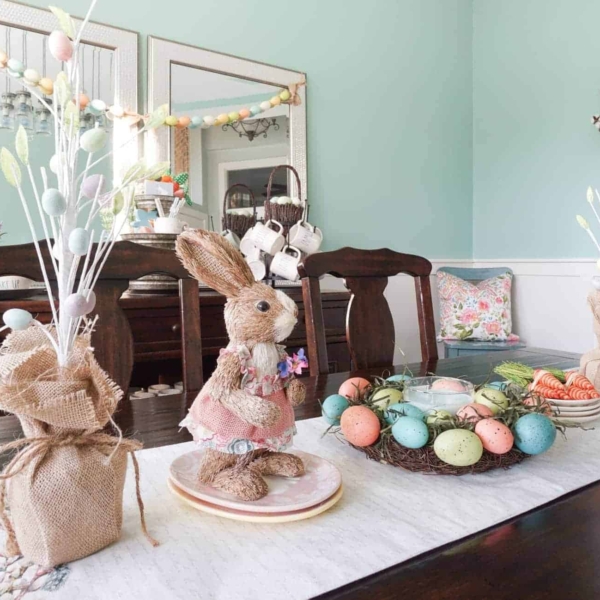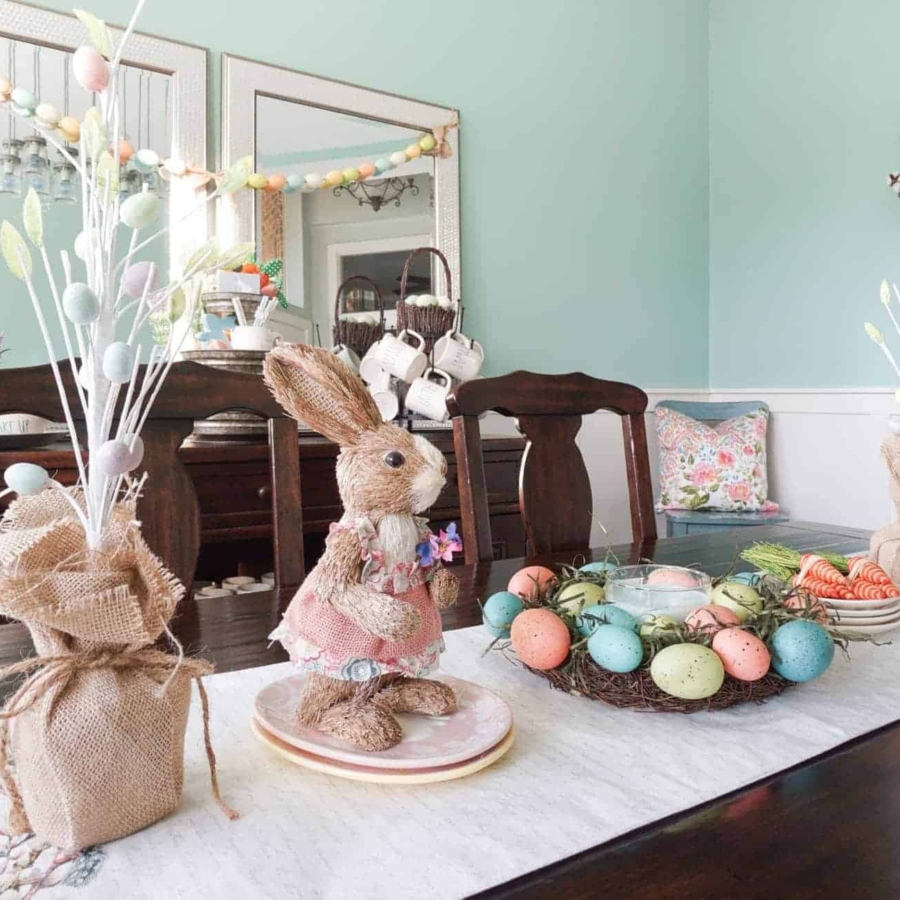 The buffet holds my Rae Dunn mug and bowl collection, and I love the fact that it matches any color decor I choose! I added an Easter egg basket to the mug rack and it gives it the perfect colorful touch!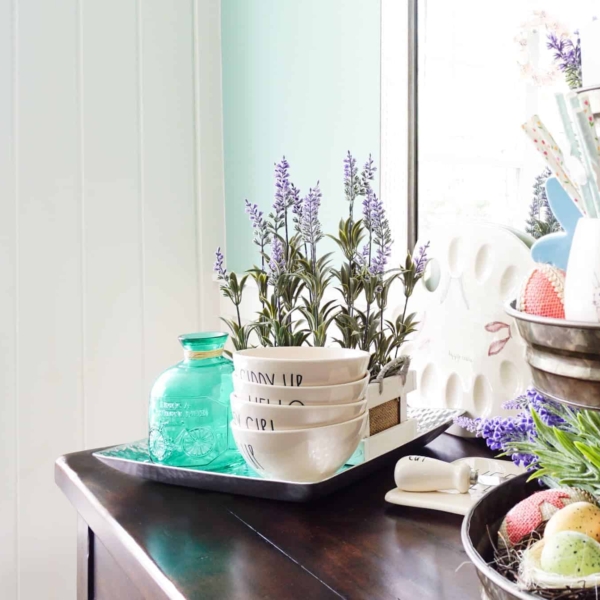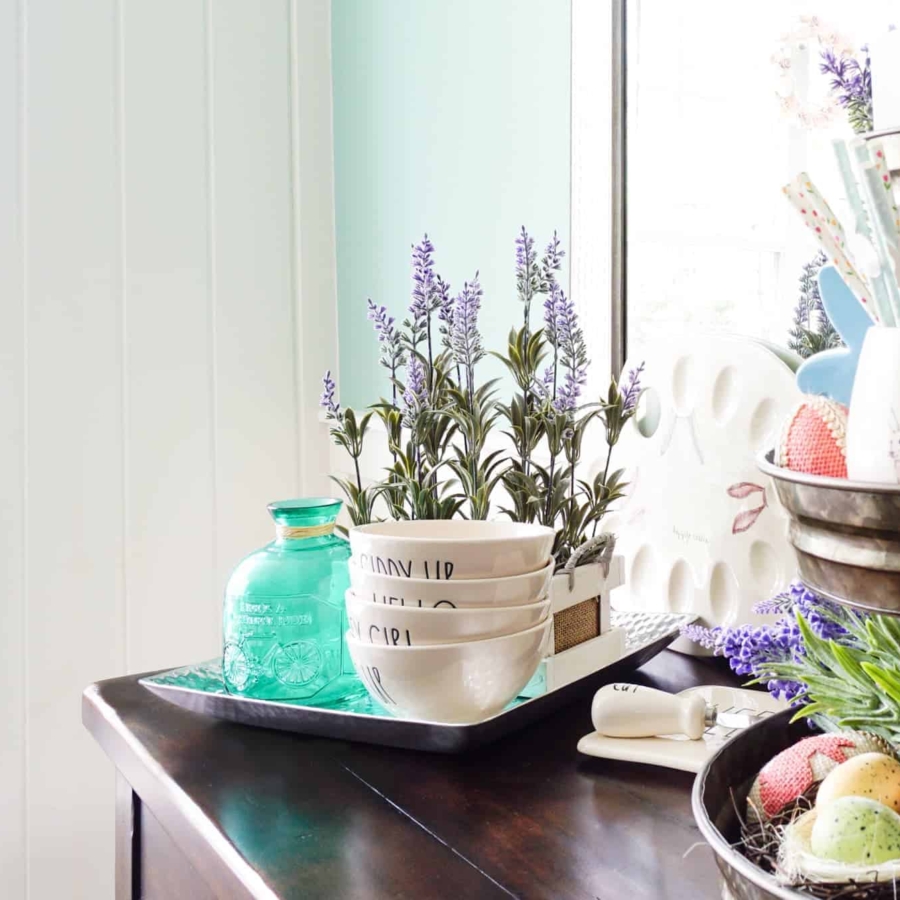 Choose Pieces That Make Decorating Easy and Inexpensive
But my favorite piece to change up for every holiday is this galvanized tiered tray. It's so easy and inexpensive to switch it up. A quick trip to the Target dollar spot, as well as a few items from World Market, Pier 1, and the seasonal section at the supermarket, and the tray is transformed! If you ever want to decorate for every holiday but don't want to spend a lot of money, a tray like this is the way to go.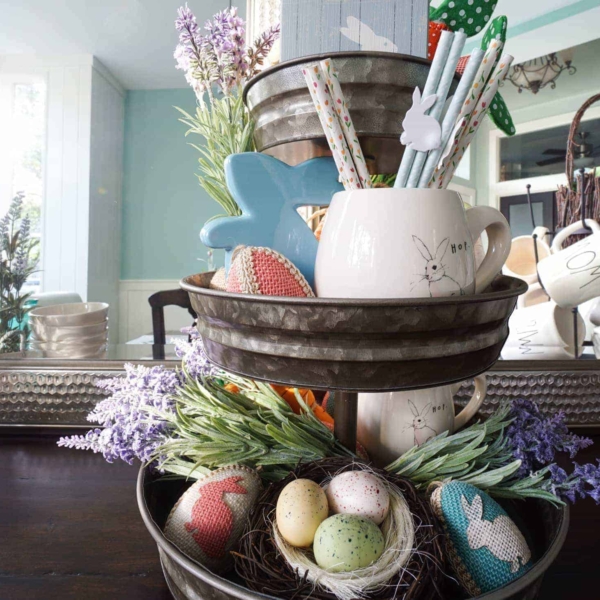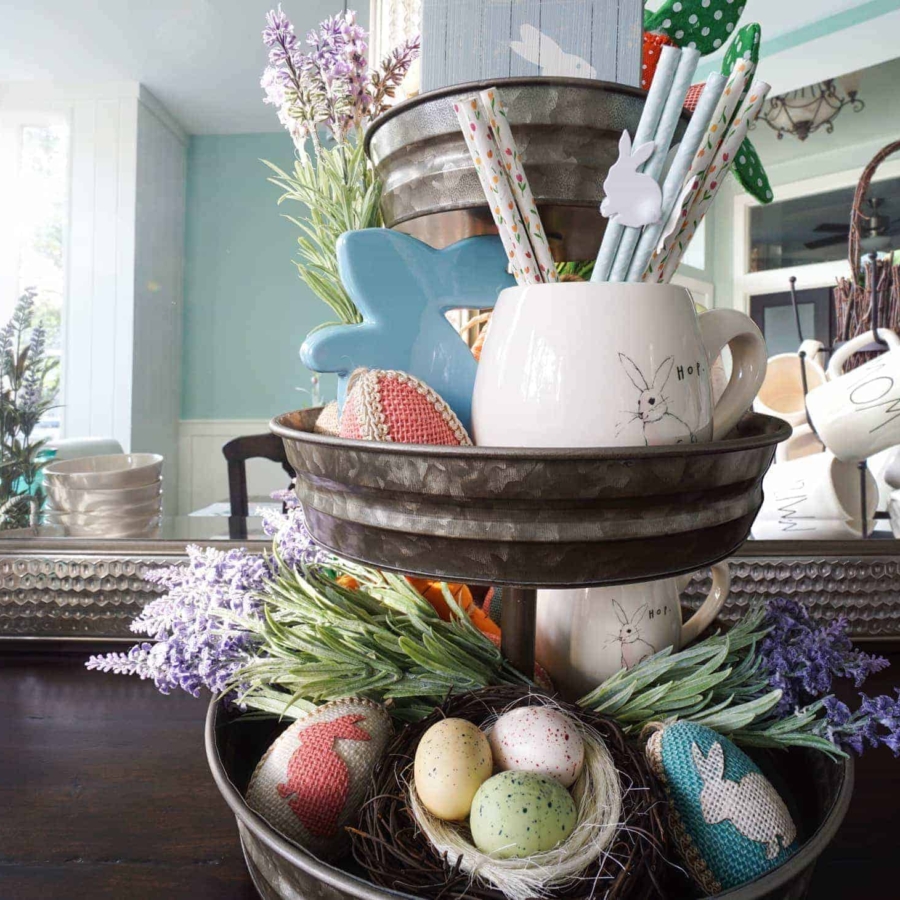 Finish up With a Few Special Items
I added an egg garland to the mirrors for the buffet's finishing touch! The last thing I did was switch out the pillow I keep on my aqua chair. There are so many wonderful seasonal pillows in all the stores, it wasn't hard finding one that I loved!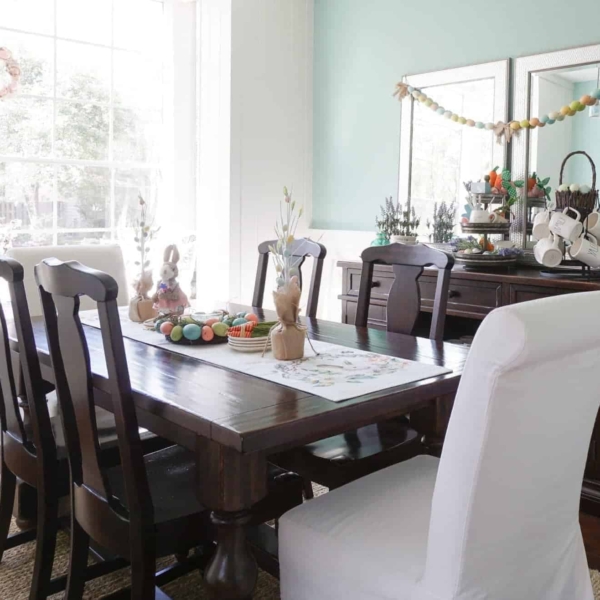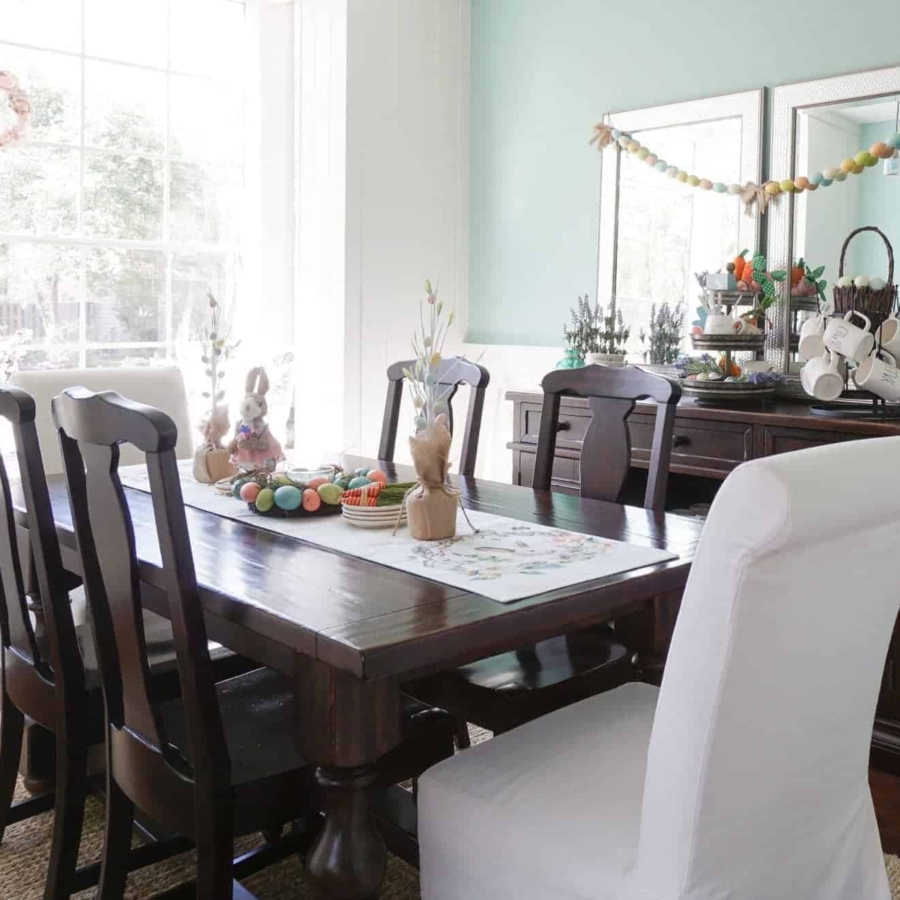 There you have it, an easy, simple spring dining room!
Quick & Easy Recipes
When you sign up to become a newsletter member, you'll get access to my latest quick & easy homemade recipes, homemaker tips and tricks, free printables, and more delivered directly to your inbox each week.